Love spaghetti but looking for a new way to enjoy it? I've rounded up 25 of the best spaghetti recipes around the internet for you to try. It's a great time to take your favorite pasta and give it up an upgrade with these easy and delicious spaghetti meal ideas.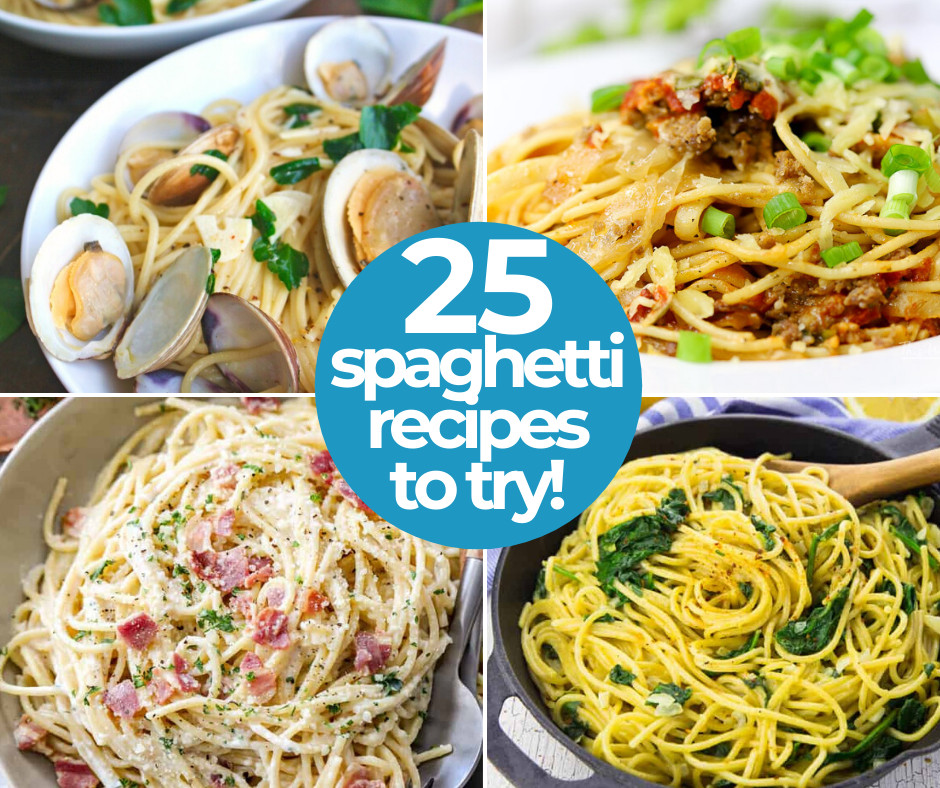 25 of the Best Spaghetti Recipes
I'm a fan of easy dinner ideas, no-fuss recipe ideas, and dinner ideas I can make in under 30 minutes. Which is why I'm a huge fan of spaghetti nights. But making basic spaghetti every week can get boring, know what I mean? If you're a spaghetti fan, then keep reading. I rounded up some delish ideas you can try to give your spaghetti dinner night a makeover.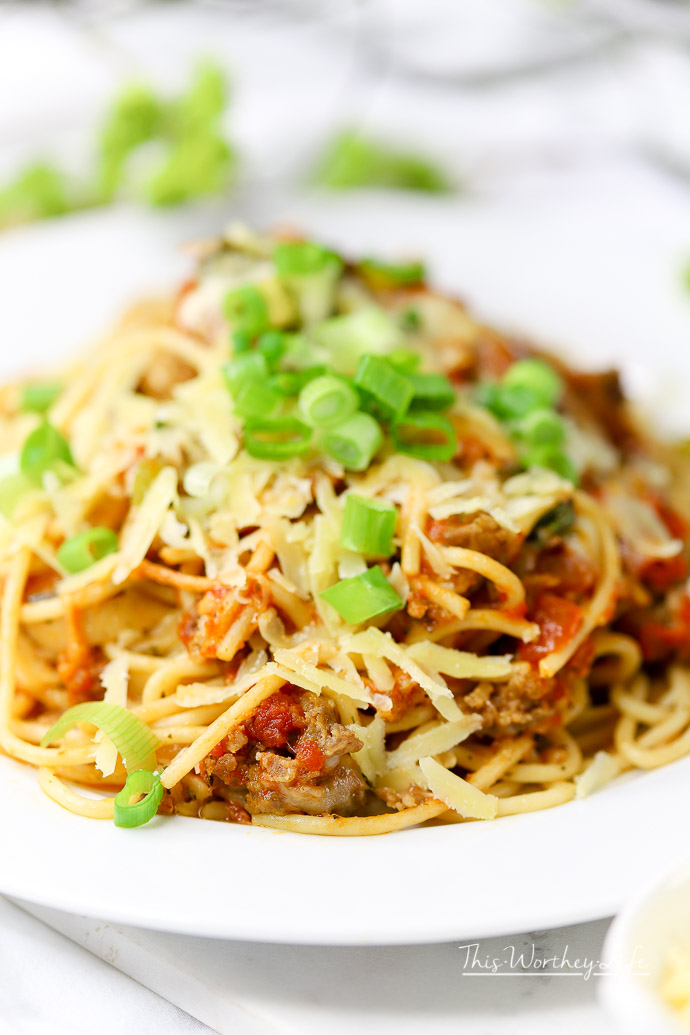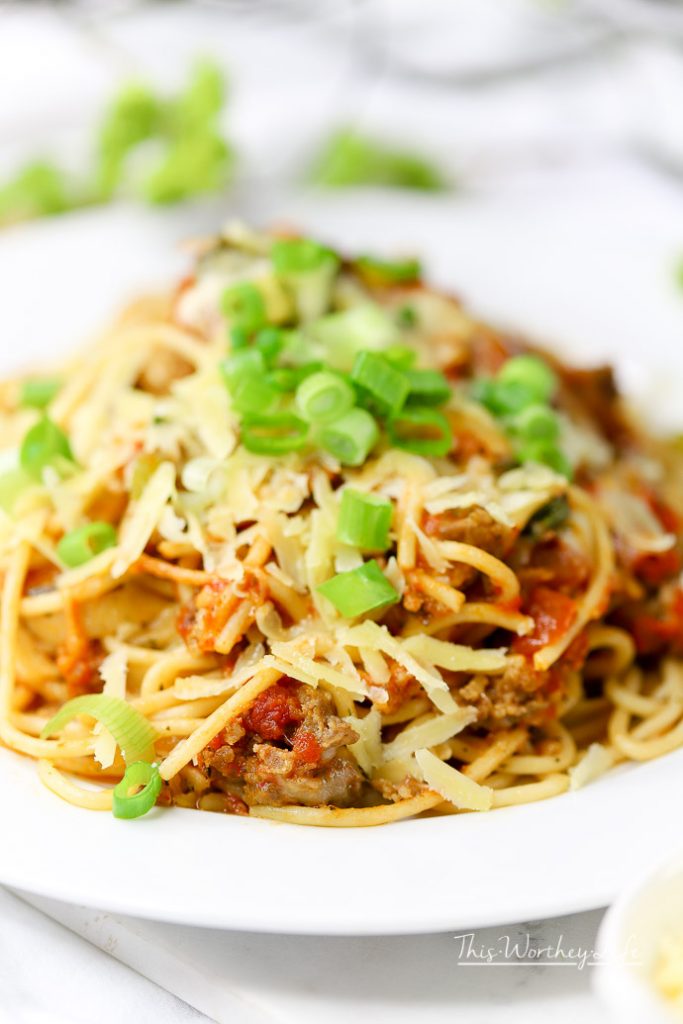 One of Derrick's favorite ways to make spaghetti is by turning it into a Spaghetti Casserole. Using ground beef, pasta sauce, seasonings, and fresh veggies, this is a quick meal idea that allows you to combine all the ingredients and pop it into the oven.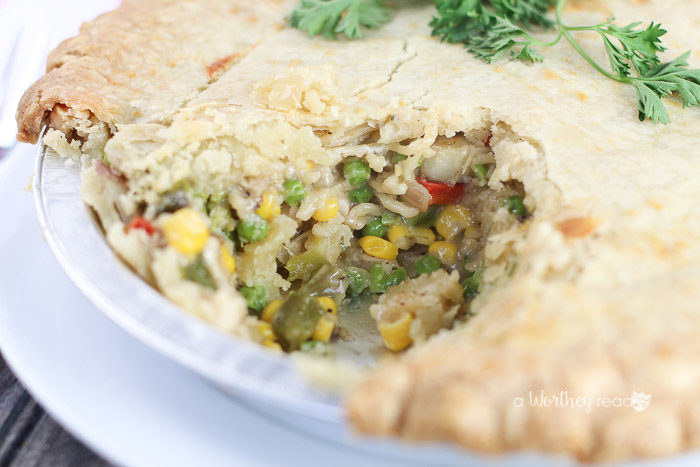 What about turning your spaghetti into a potpie? Try our Chicken Spaghetti Pot Pie recipe for something delicious and hearty.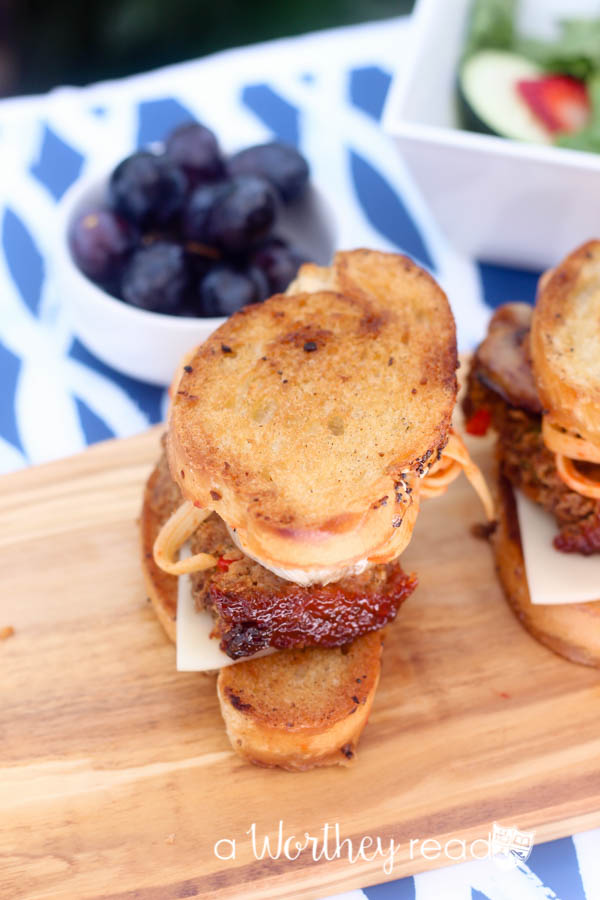 Are you a fan of meatloaf, sliders, and spaghetti? If so, take three delicious recipes and combine them into one. Meatloaf and spaghetti go well together, and turning them into sliders is a unique way to enjoy your pasta.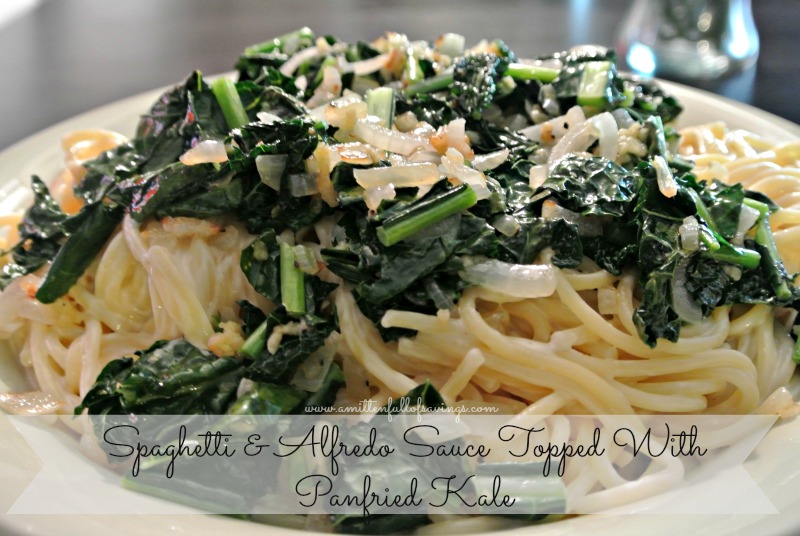 One of our quick-go-to recipes, when we don't want to deal with cooking, is our Spaghetti, Alfredo Sauce, topped with Panfried Kale. It's super to whip together, and with all that kale and onions, it becomes a balanced dinner idea.
There are so many ways you can make spaghetti and turn it into something unusual and delicious. Plus, it's easy to cook, cutting down the amount of time you need to spend in the kitchen. Now that's what I call a win-win! Here are 20+ additional recipes you can check out and find a new way to use spaghetti!
21 Best Spaghetti Recipes Around The Internet
21 Best Spaghetti Recipes
Love Spaghetti? Then check out this list of the 21 Best Spaghetti Recipes around the Internet.
Be sure to check out these easy dinner ideas:
50+ Easy Dinner Ideas For About $5 & Budget-Friendly Recipes
Chicken + Vegetables Sheet Pan Dinner Idea
$5 Dinners Your Family Will Love Over 30 Recipes!