Use our breakfast hack on making "homemade" waffles with pancake mix. With fresh fruit such as strawberries and white peaches, this easy waffle recipe can be made in just a few minutes, which is perfect for those busy school mornings.

Easy Waffle Recipe | Strawberry + White Peach Waffles
One of best things we enjoy as a foodie family, yes that's a thing, is the Farmers Markets all over Michigan. Because as the growing season progresses, lots of items come into season and the end of summer harvest is fast approaching. Right now summer strawberries and peaches are in full swing and we love it. Recently, we visited one of our favorite local Farmers Markets, the East Lansing Farmers Market and picked up ripe strawberries, super sweet white peaches, and Vanilla Cinnamon infused Maple Syrup from Droscha Sugarbush. You won't be able to resist our Strawberry + White Peach Waffles after they are drenched in so much maple syrup goodness.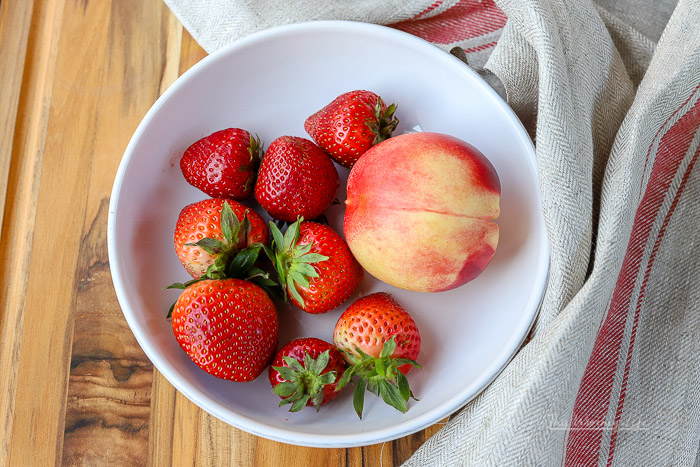 Can you use pancake mix to make waffles in a waffle maker?
Yes, you can use pancake mix to make waffles in the waffle maker! This is really an easy recipe to follow and can be made either totally from scratch or use a cheat waffle mix like I did. It's your call, for this one I used our favorite pancake and waffle mix but instead of using water or regular vitamin D whole mix I pour in rich buttermilk and it makes such a wonderful waffle.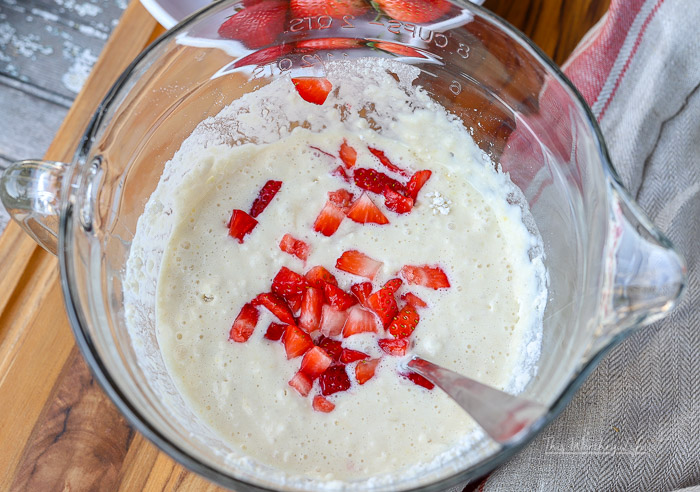 After making the waffle batter I add cubes of sliced strawberry and white peaches and gently folded them into the mix. Be careful not to overmix your batter because this makes your waffles tough. No Bueno.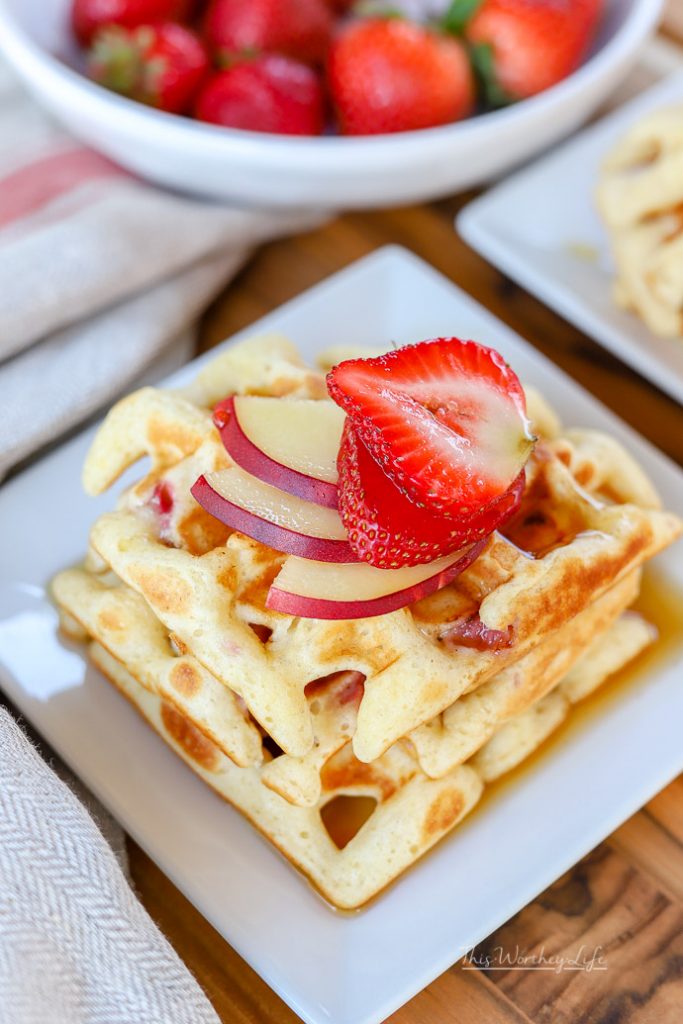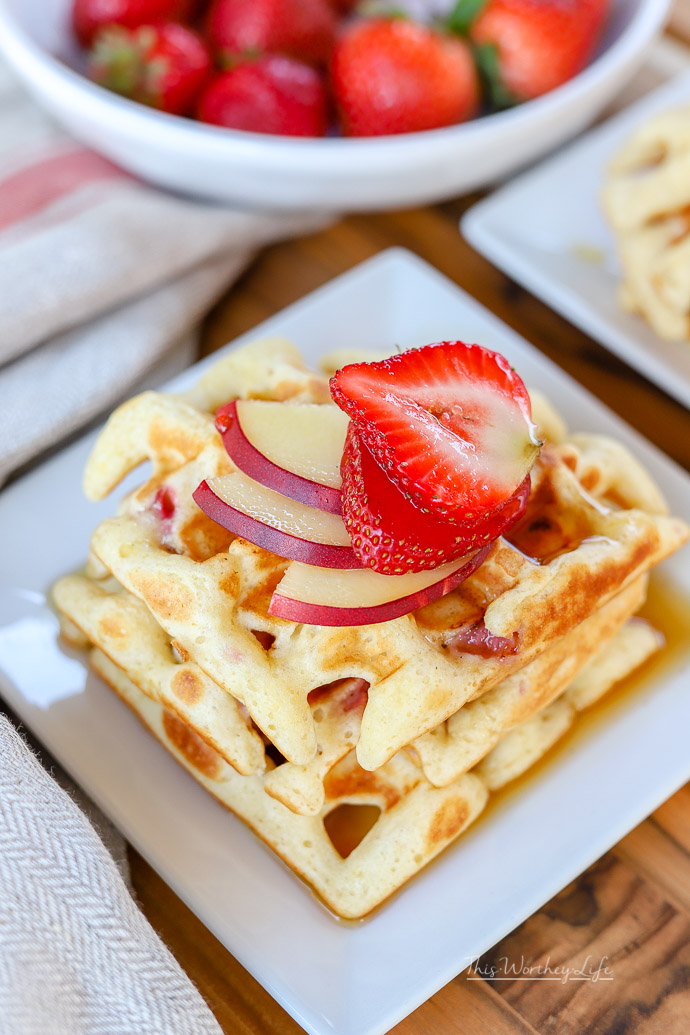 Before serving I topped these delicious waffles with fresh slices of strawberry and white peaches.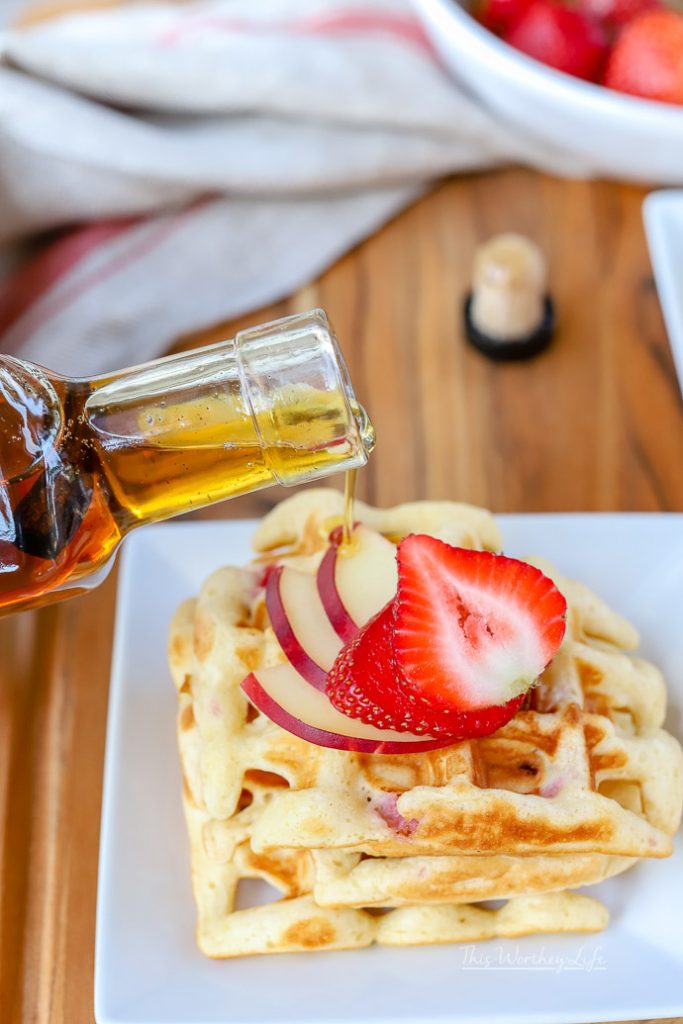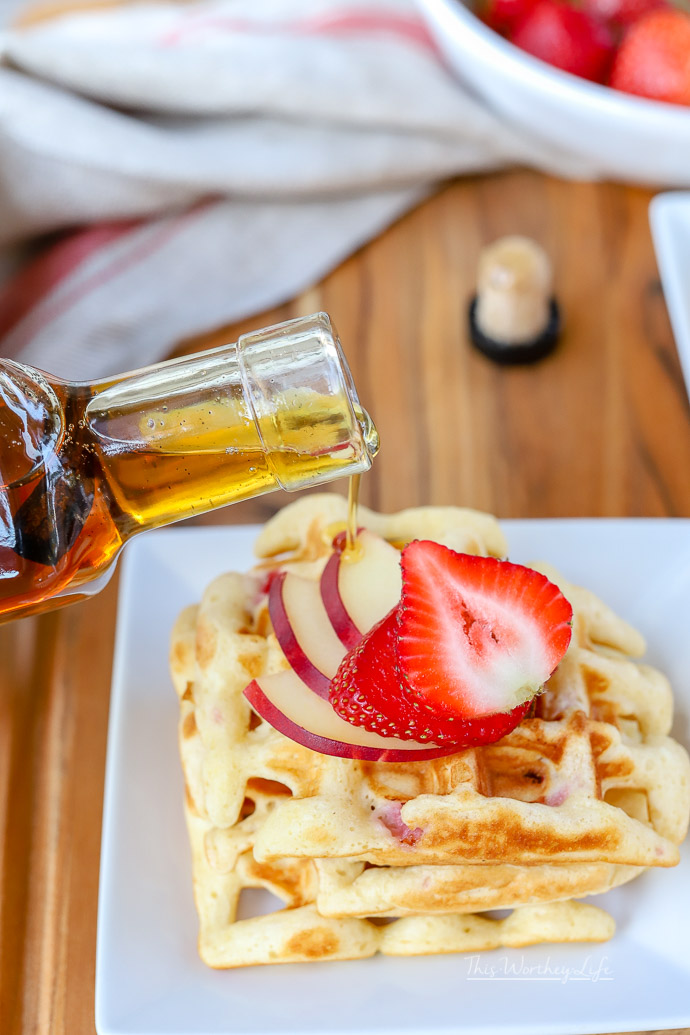 But the crown jewel of our breakfast waffles is topping them with the Vanilla Cinnamon infused maple syrup from Droscha Sugarbush! Talk about a big flavor party in your mouth, this syrup is so good.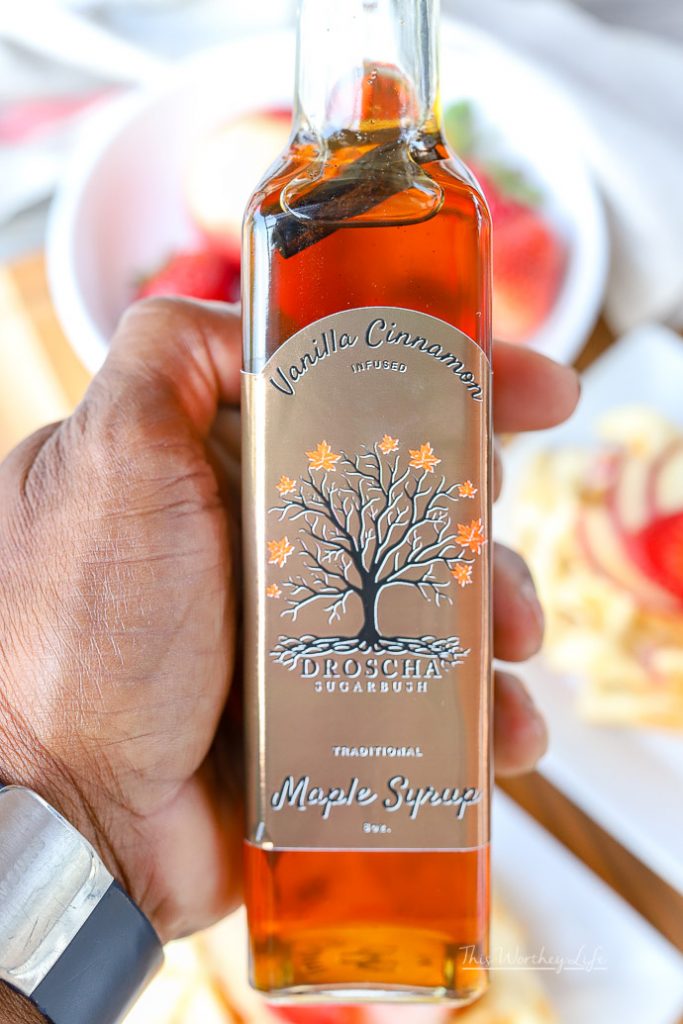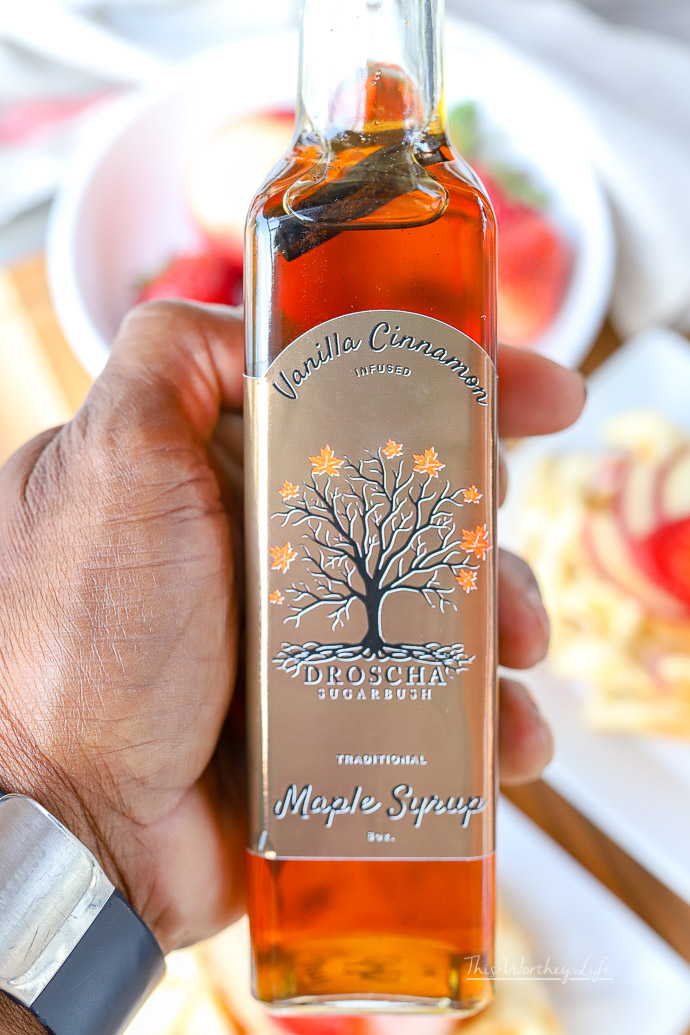 How to make waffles with pancake mix
Ingredients:
2 cups pancake waffle mix
1 cup buttermilk
2 eggs
4 strawberries, sliced and chopped
1 rip white peace, sliced and chopped
1/2 stick sweet cream butter, melted
maple syrup
Directions:
Preheat waffle griddle.
Into a large bowl add the pancake waffle mix, buttermilk, eggs, and chopped strawberries and peaches. Mix until the ingredients are just combined, do not over mix.
Brush a hot waffle iron with melted butter.
Spoon 3-4 tablespoons of waffle batter into each waffle section.
Close the lid and allow the waffles to cook for 4-5 minutes.
Remove the waffle from the waffle iron and top with softened butter.
Top with slices of strawberry and white peaches.
Drizzle with maple syrup.
Serve.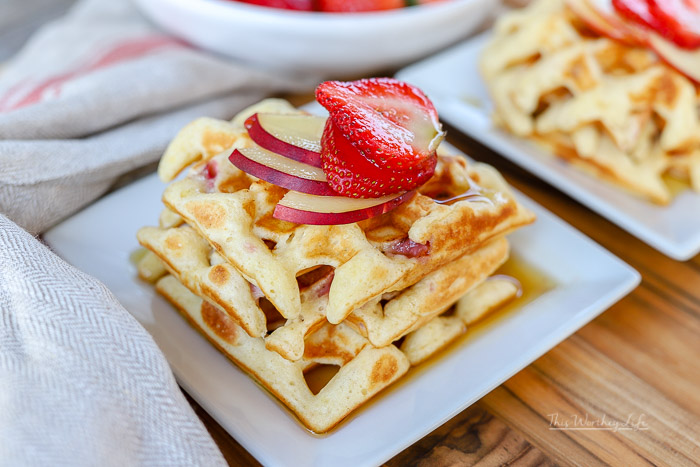 Pin this breakfast recipe to your Pinterest board! You can also find more breakfast waffle recipes below:
Savory Tater Tot Buttermilk Waffles
Blueberry Chia + Oatmeal Waffles
Cornmeal + Buttermilk Waffles With Savory Fried Chicken
Mini Blackberry Waffles with Toasted Marshmallows
Oatmeal Buttermilk Waffles with Crushed Oreos & Marcona Almonds
Double Chocolate Buttermilk Waffles with Bananas