Get ready to elevate your summer entertaining with these delicious and easy summer appetizers.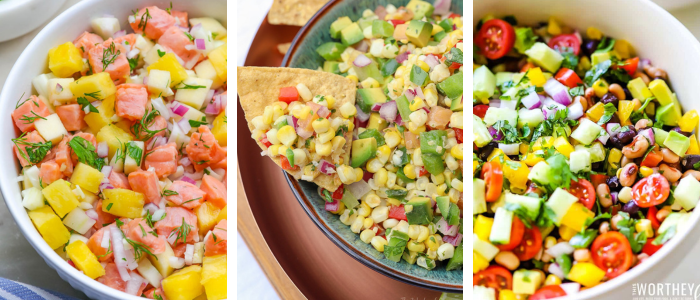 Refreshing And Easy Summer Appetizers
I love a good summer party, BBQ, pool party, or outdoor dinner party! And the warm weather months are the best time to socialize with your friends and loved ones.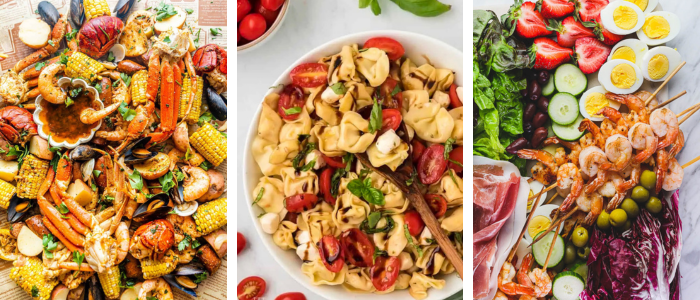 If you plan on throwing or attending any social event during the next few months, you will love this list of easy summer appetizers.
We have put together our favorite recipe ideas like Tortellini Caprese Salad, Bloody Mary Devilled Eggs, Ceviche with Salmon, and more.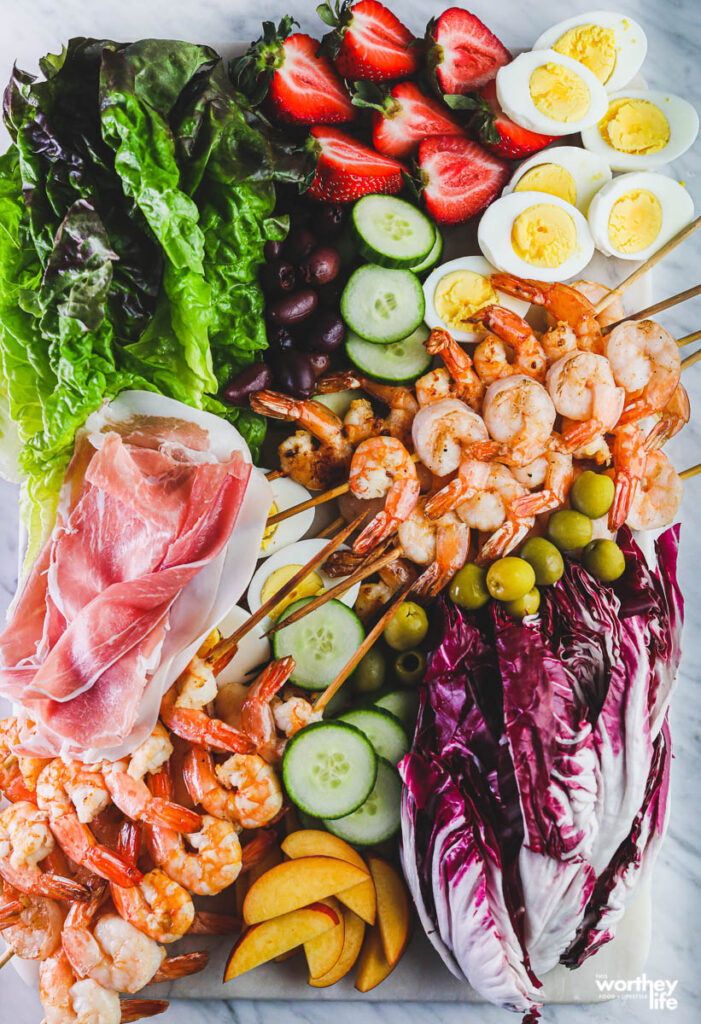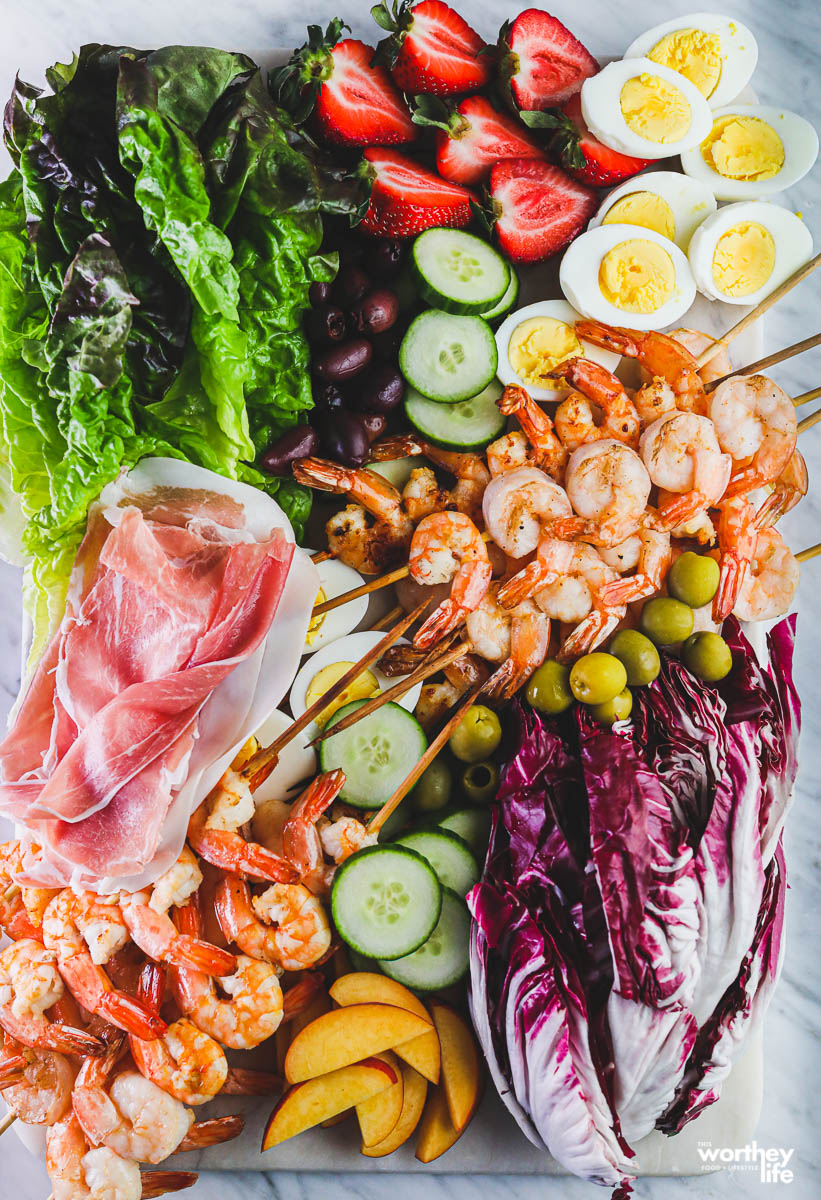 Salmagundi boards are just fantastic for any event or gathering.
The arrangement of fresh fruit, eggs, vegetables, meats, and more will make everyone smile!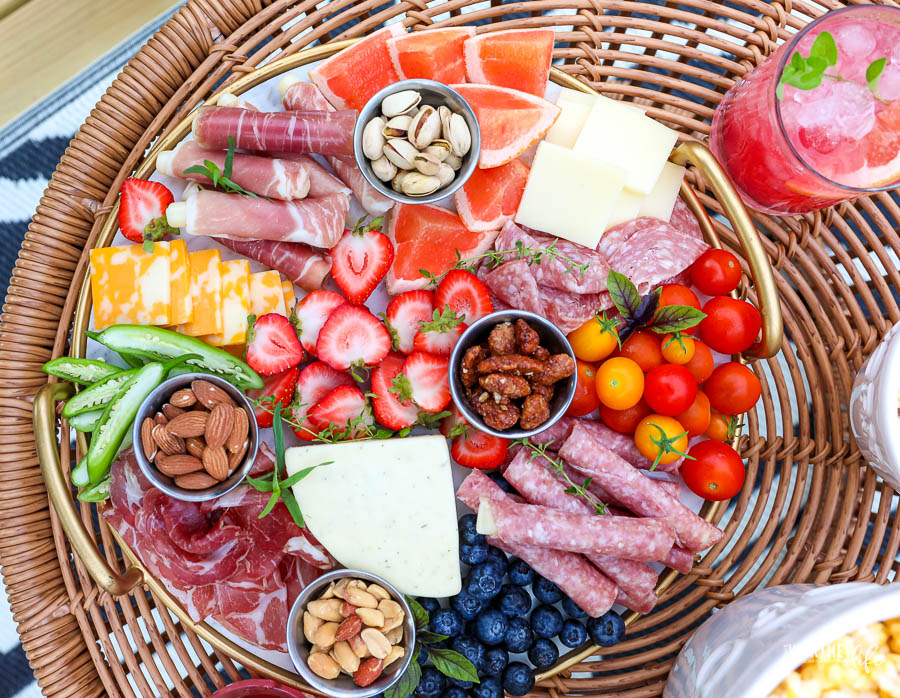 Any stunning charcuterie board for summer will please even the pickiest eaters at any party.
Some of my favorite cheeses to add include Brie, Smoked Gouda, Blue cheese, and Cheddar!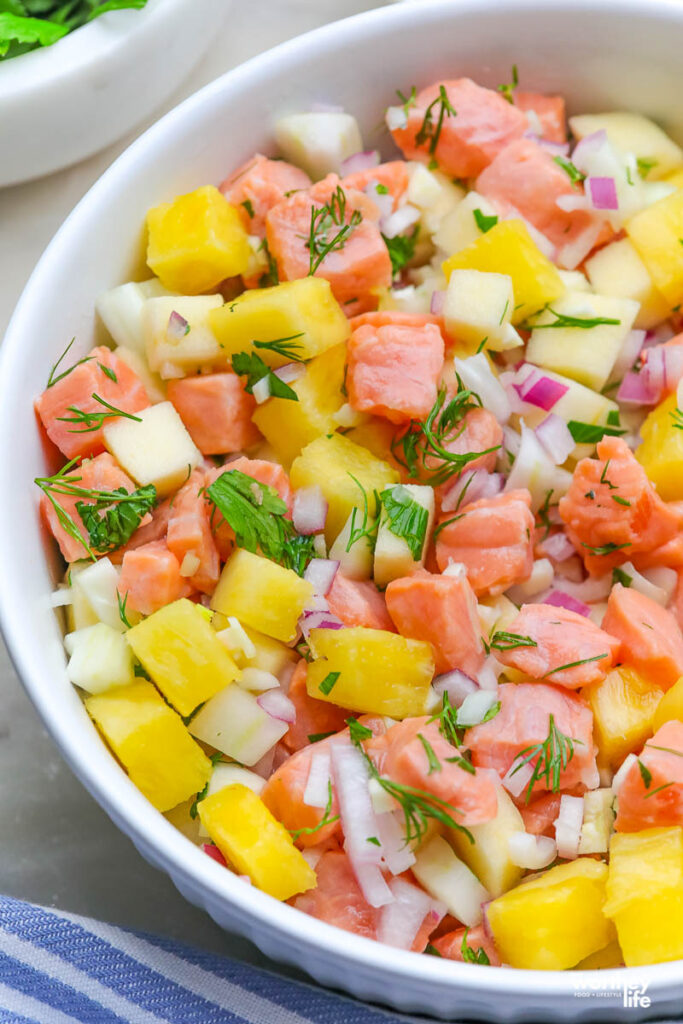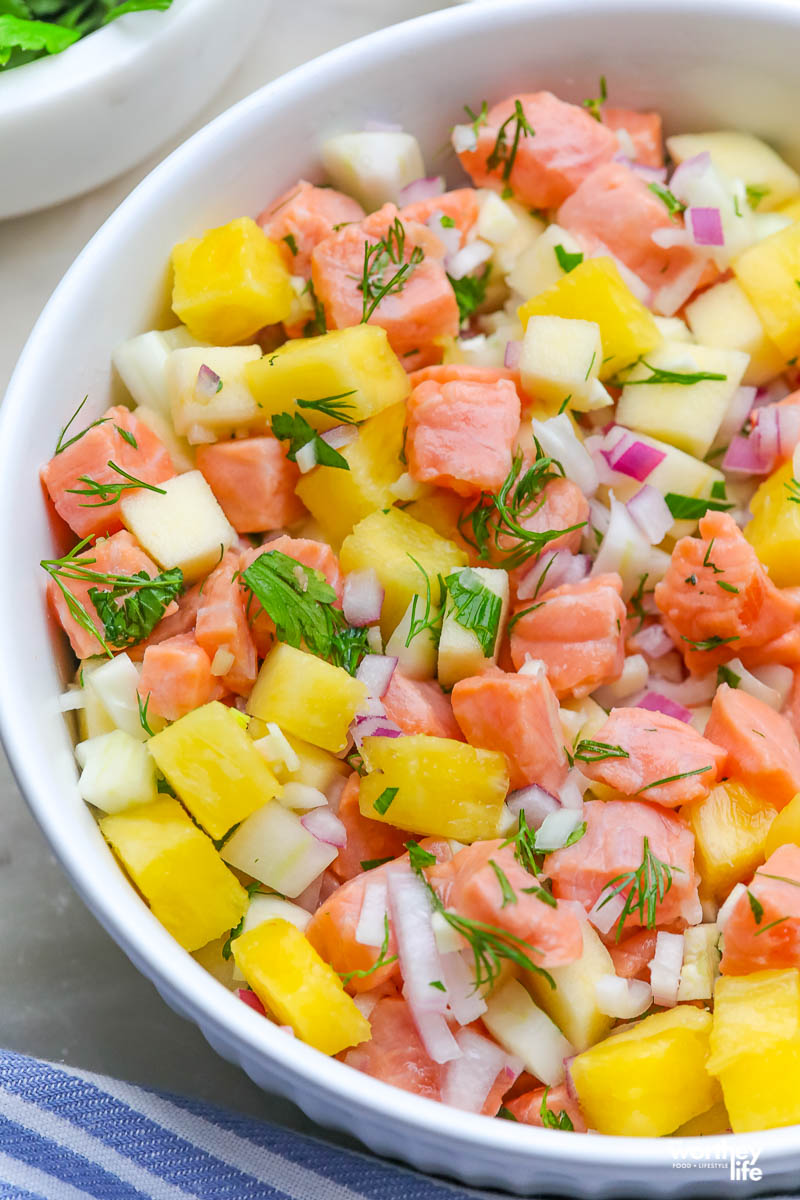 This ceviche with fresh salmon is the summer appetizer recipe idea that will impress.
It is epically delicious with savory, salty salmon and sweet-tart pineapple!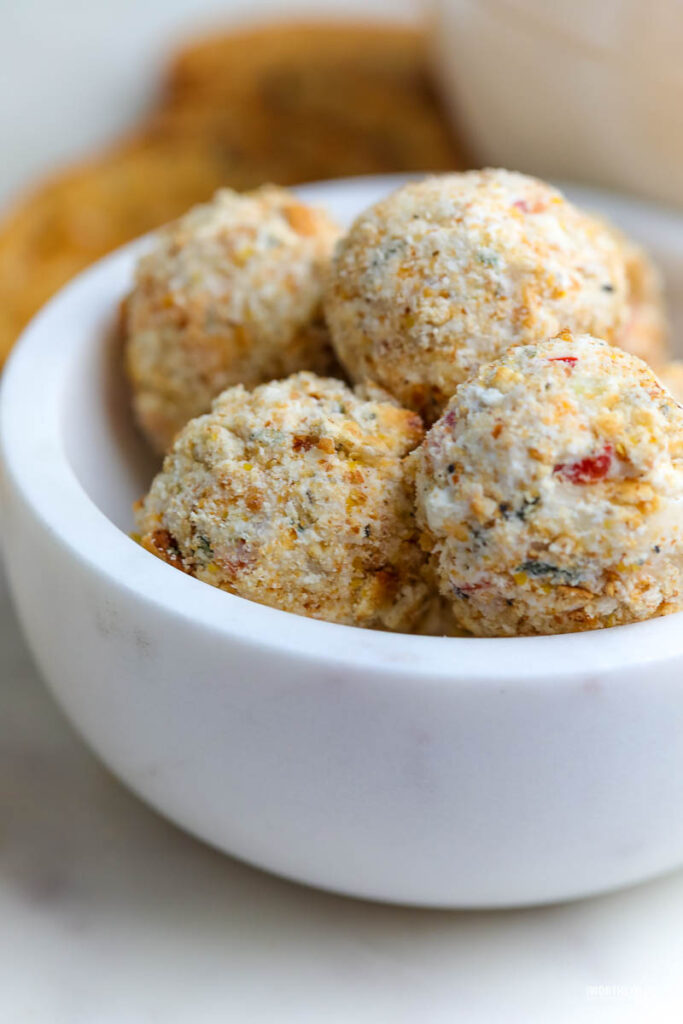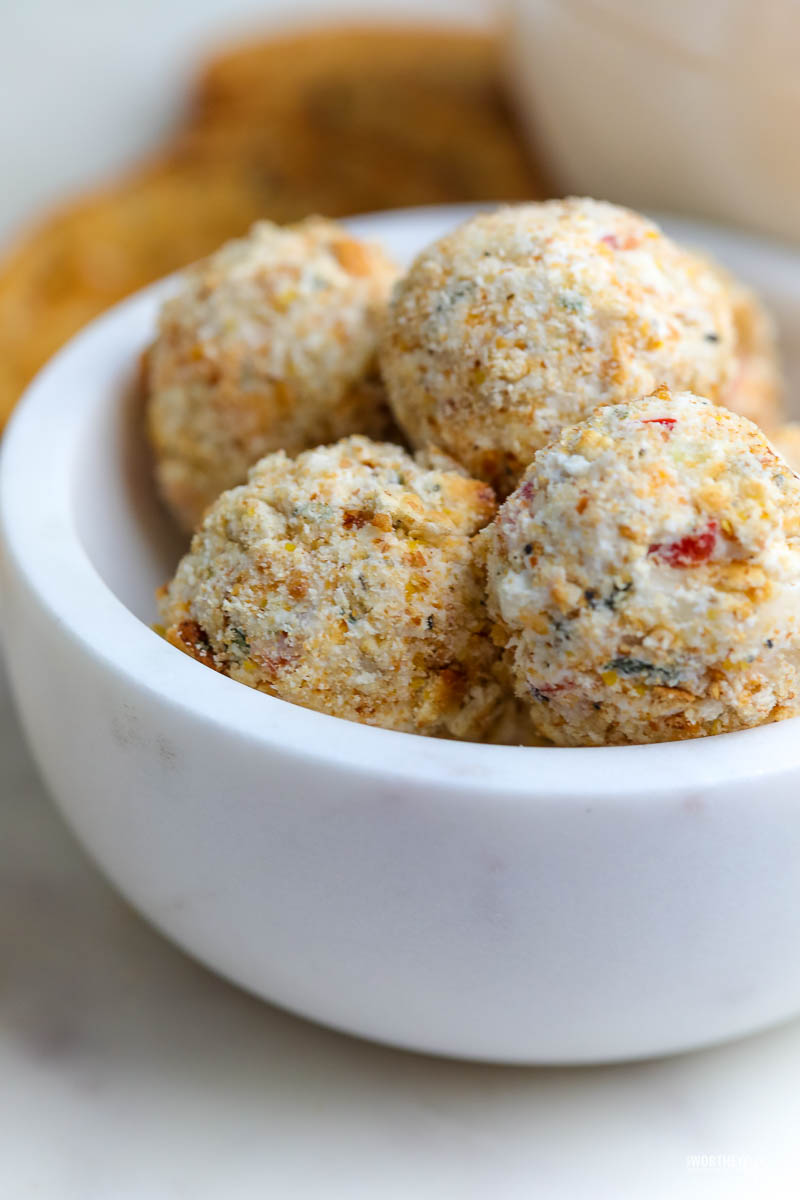 You won't believe these Savory Chicken Cheese Balls taste even better than they look!
They're versatile and can be served at a game day party, pool party, or just an average mid-day snack.
Easiest Appetizer Ideas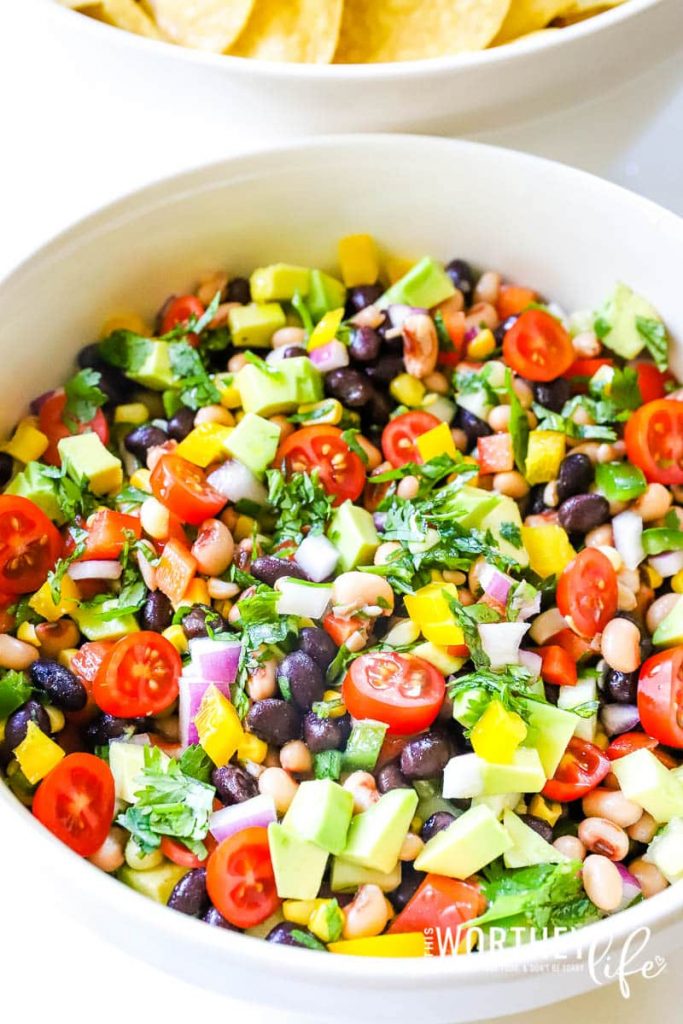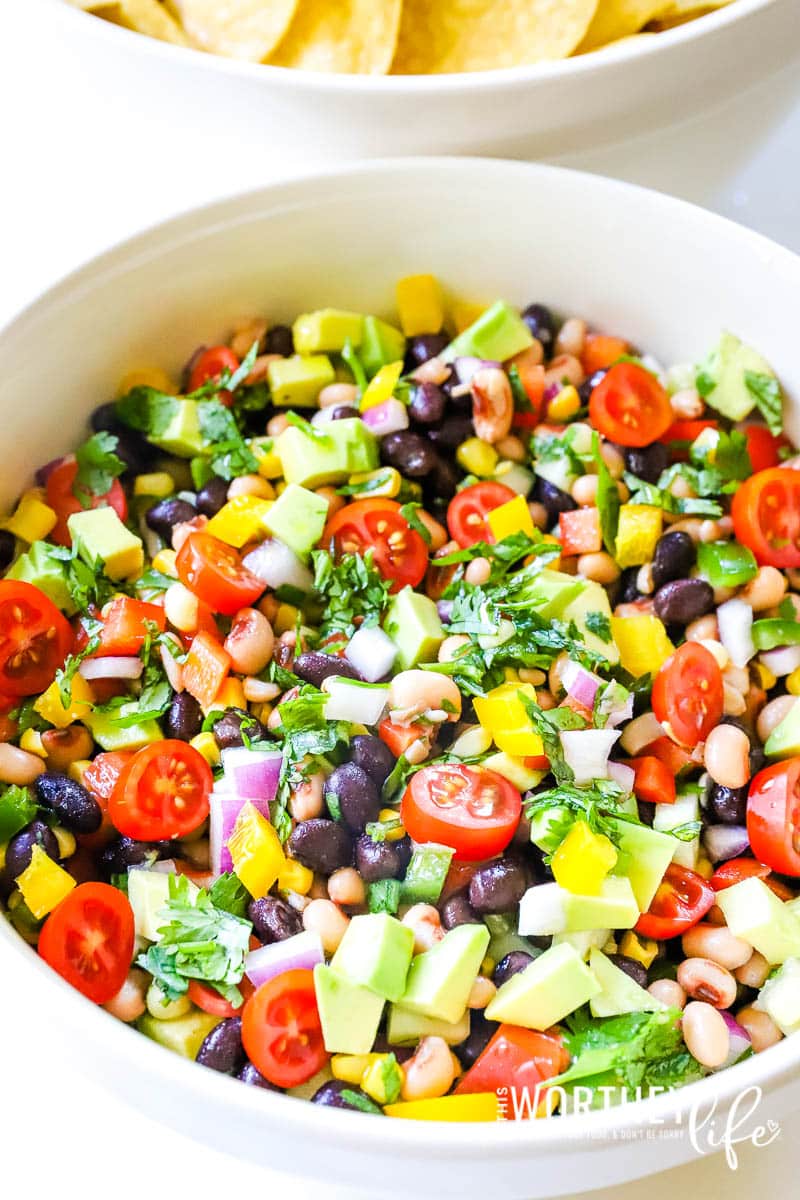 Garden Fresh Cowboy Caviar is packed with colors and fresh ingredients galore.
With ingredients such as black-eyed peas, black beans, avocado, fresh cilantro, cherry tomatoes, green, red, and yellow bell peppers, cucumber, jalapeños peppers, red onion, sweet corn kernels, and more what's not to love?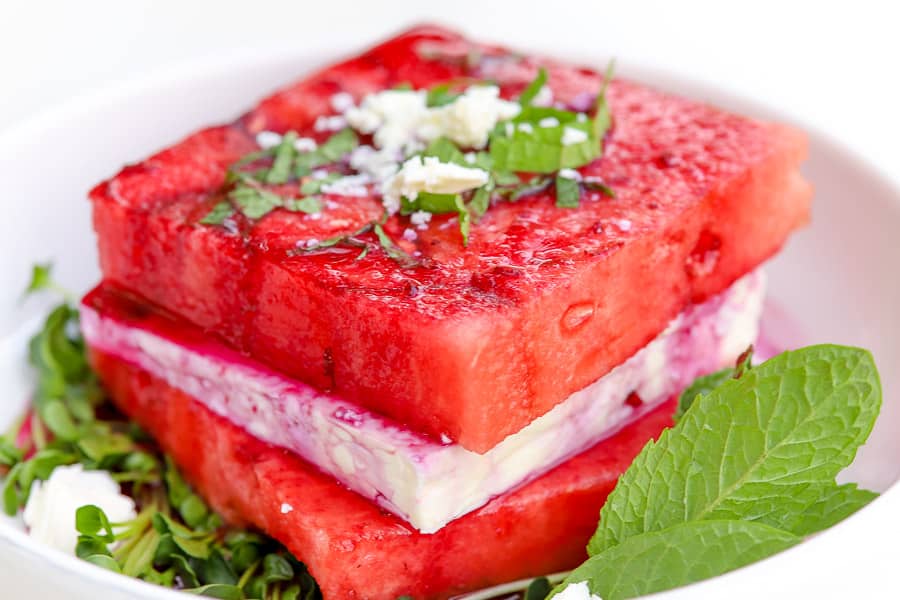 How beautiful is this summer appetizer recipe idea?
The bright red watermelon compliments the feta cheese and Blueberry Balsamic Glaze.
Give it a try, and you won't be disappointed.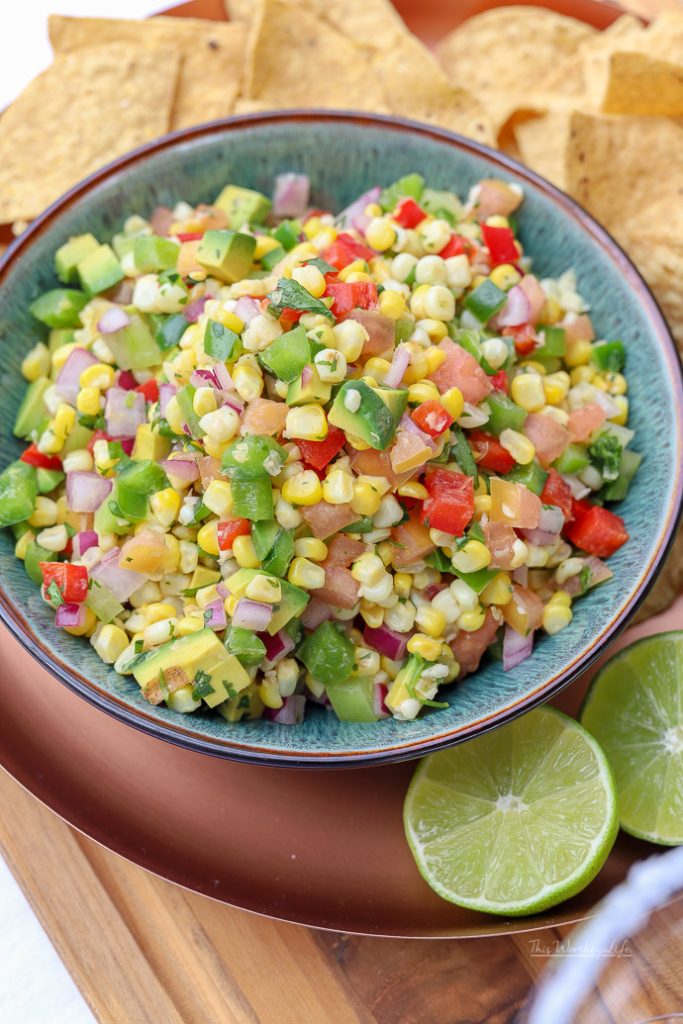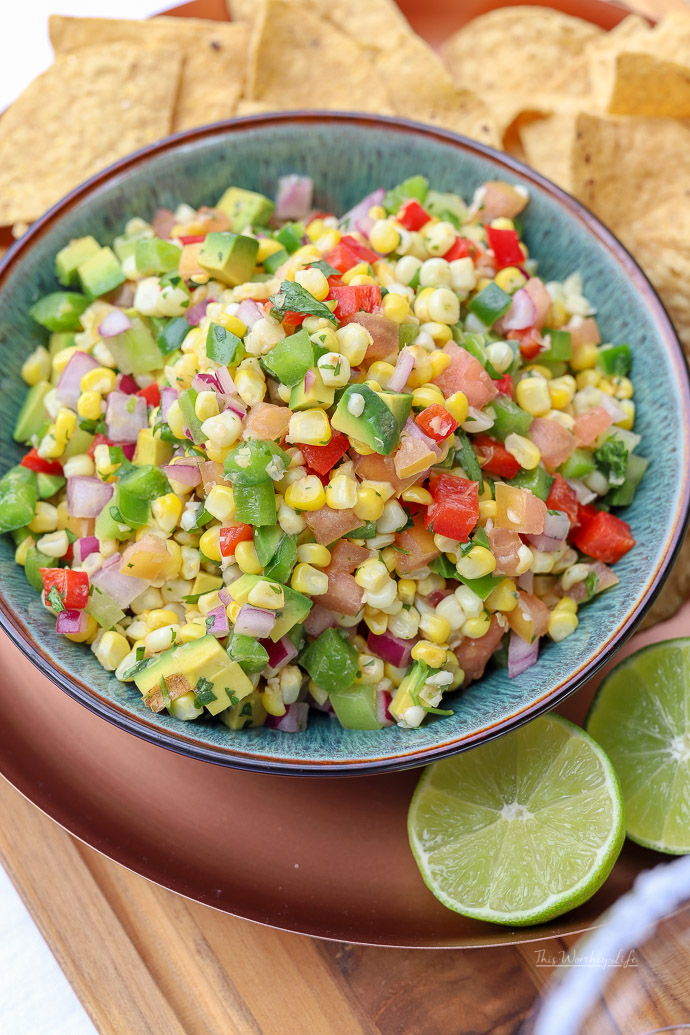 Sweet Corn Pico de Gallo is easy, delicious, and oh-so zesty!
Serve it by the pool with fresh tortilla chips on a hot summer day.
Other vital ingredients include sweet corn, tomatoes, avocado, and other fresh veggies!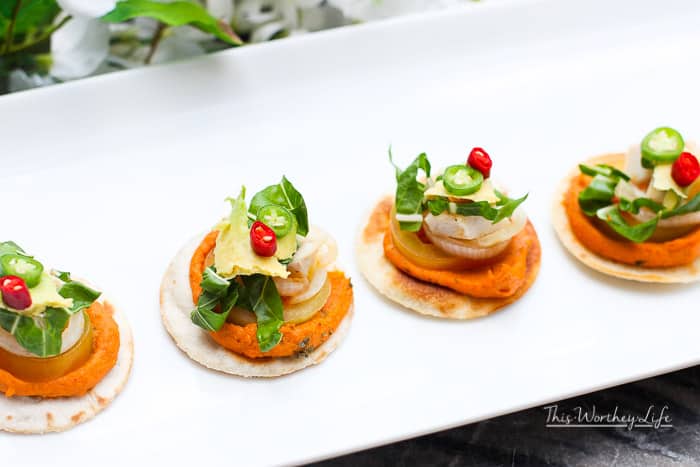 Mini Tortilla Hummus Chicken Bites

These bite-sized snacks are mouthwatering!
With Sabra Taco-Inspired Hummus, onions, peppers, Jalapeño, Swiss chard, chicken breast, and more, you will want to make these all summer long and then some.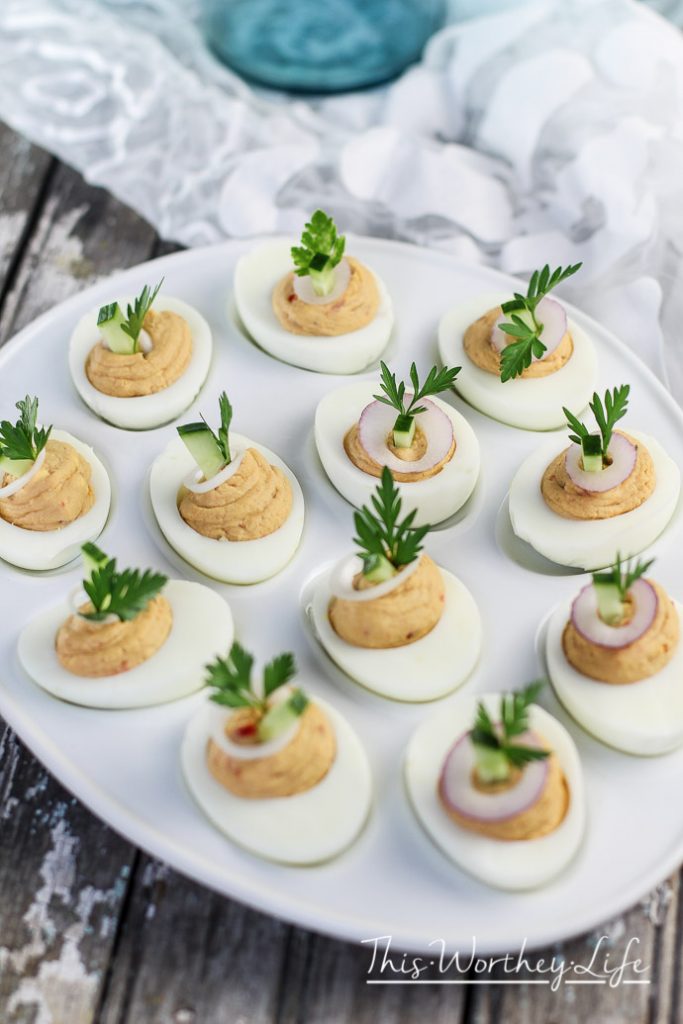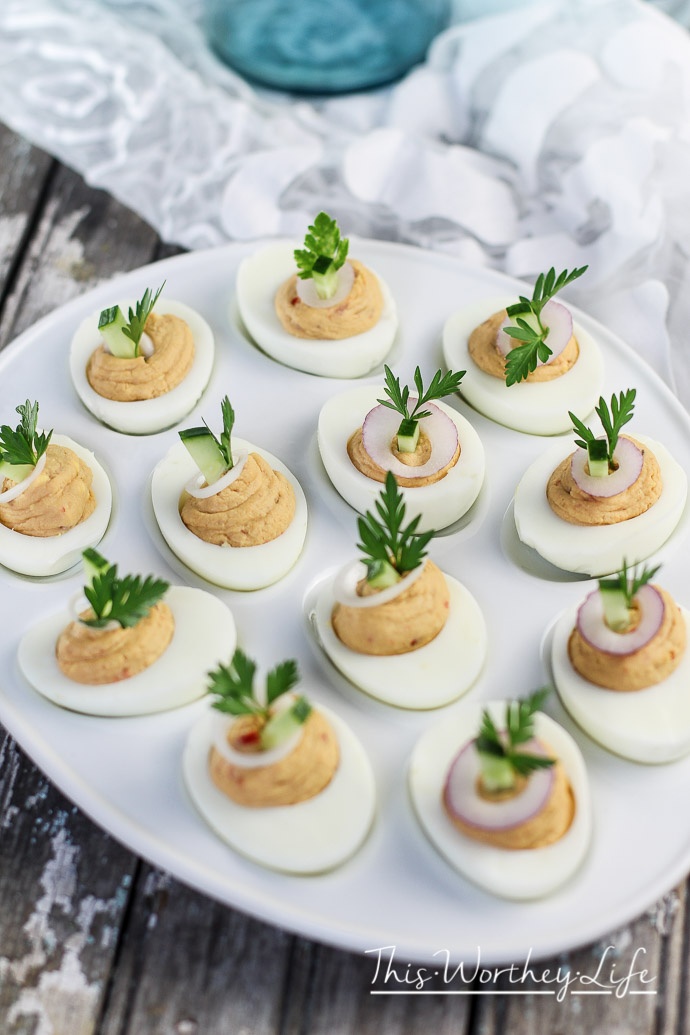 Hummus Deviled Eggs are the summer appetizers you have to make asap.
They're quick, easy, delicious, and sure to impress everyone who takes a bite.
The combination of egg yolk, Roasted Pine Nut Hummus, and a few other things are a match made in heaven!
Cold & Savory Appetizer Ideas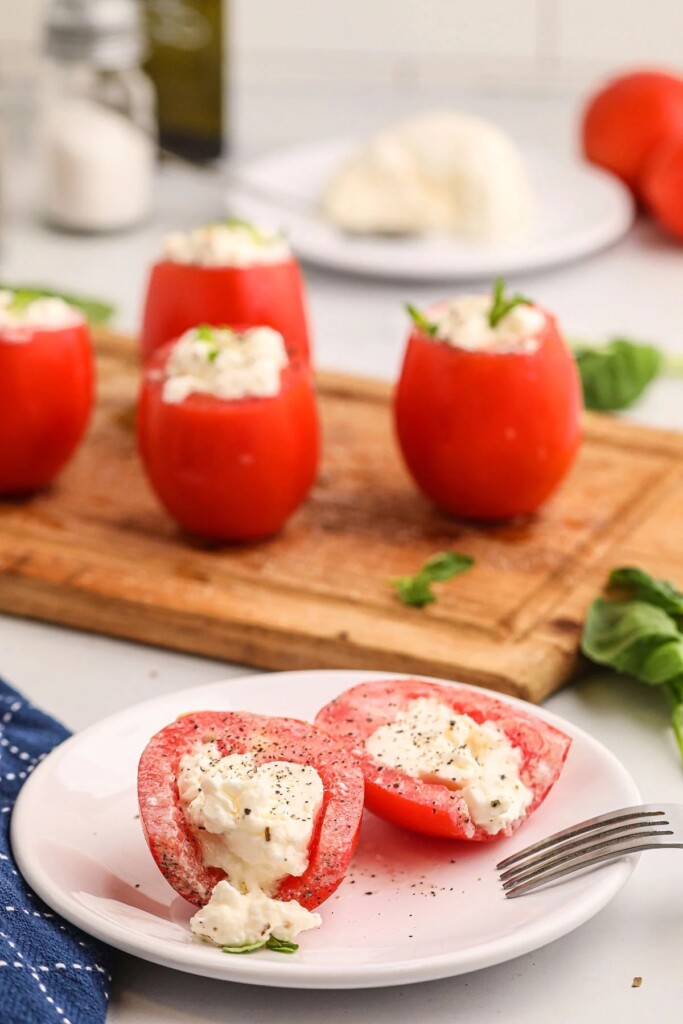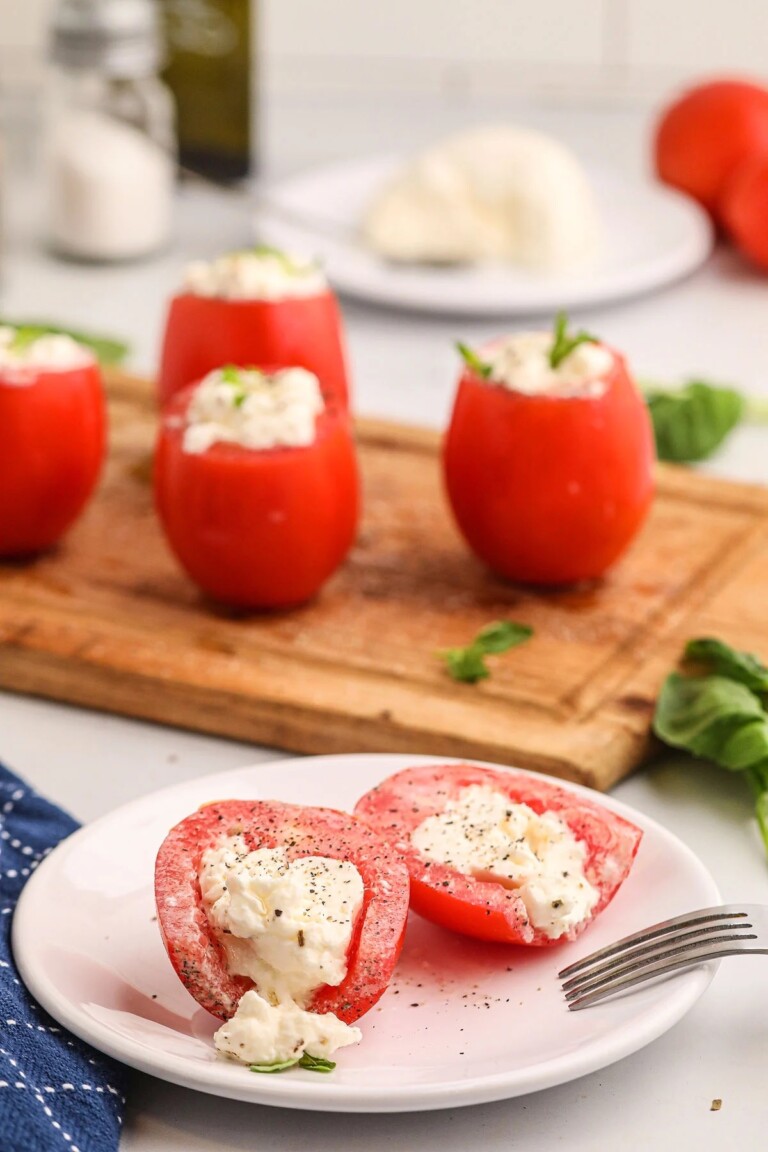 Italian Burrataxcd Stuffed Tomatoes

If you're looking for the perfect finger food, why try these stuffed tomatoes with fresh burrata?
These Italian burrata stuffed tomatoes are the best easy summer appetizers.
You only need four simple ingredients.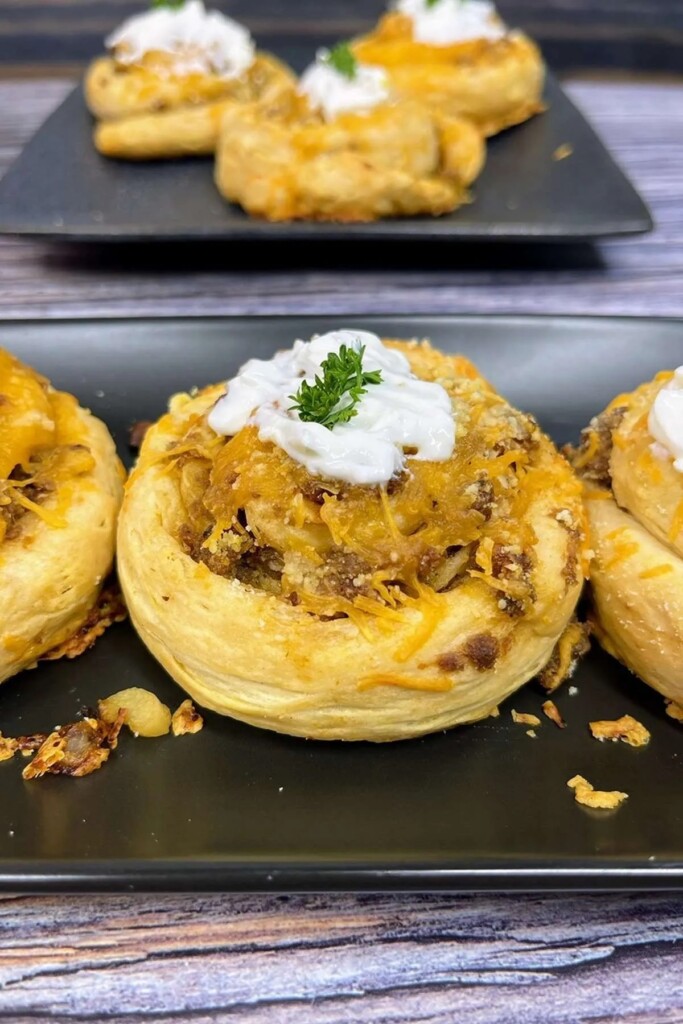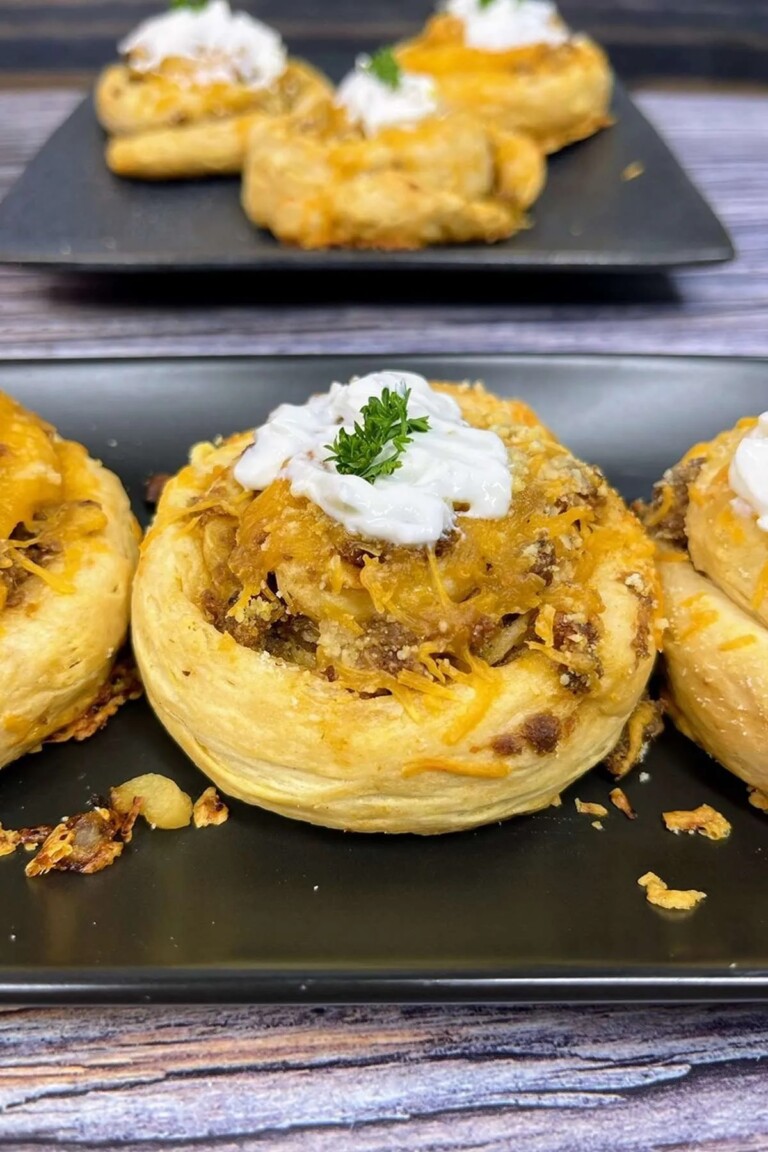 Easy Ground Beef Pinwheel Recipe

Just grab some leftover meatloaf or meatballs and a can of biscuits to whip up these pinwheels.
They are the perfect finger food for warmer weather, and you can dip them in sour cream or ranch!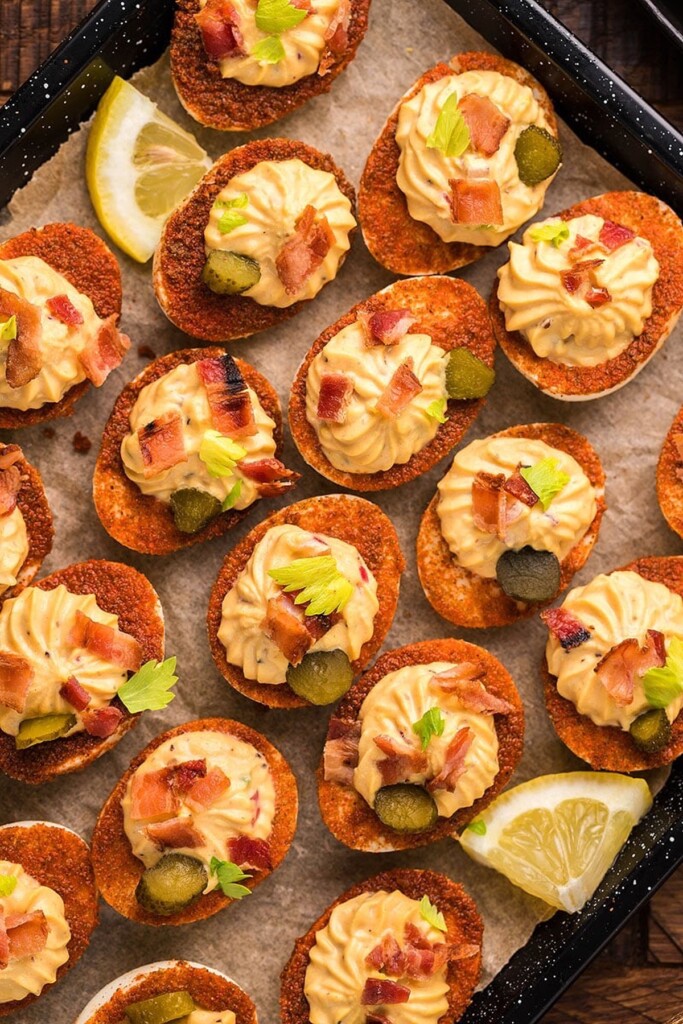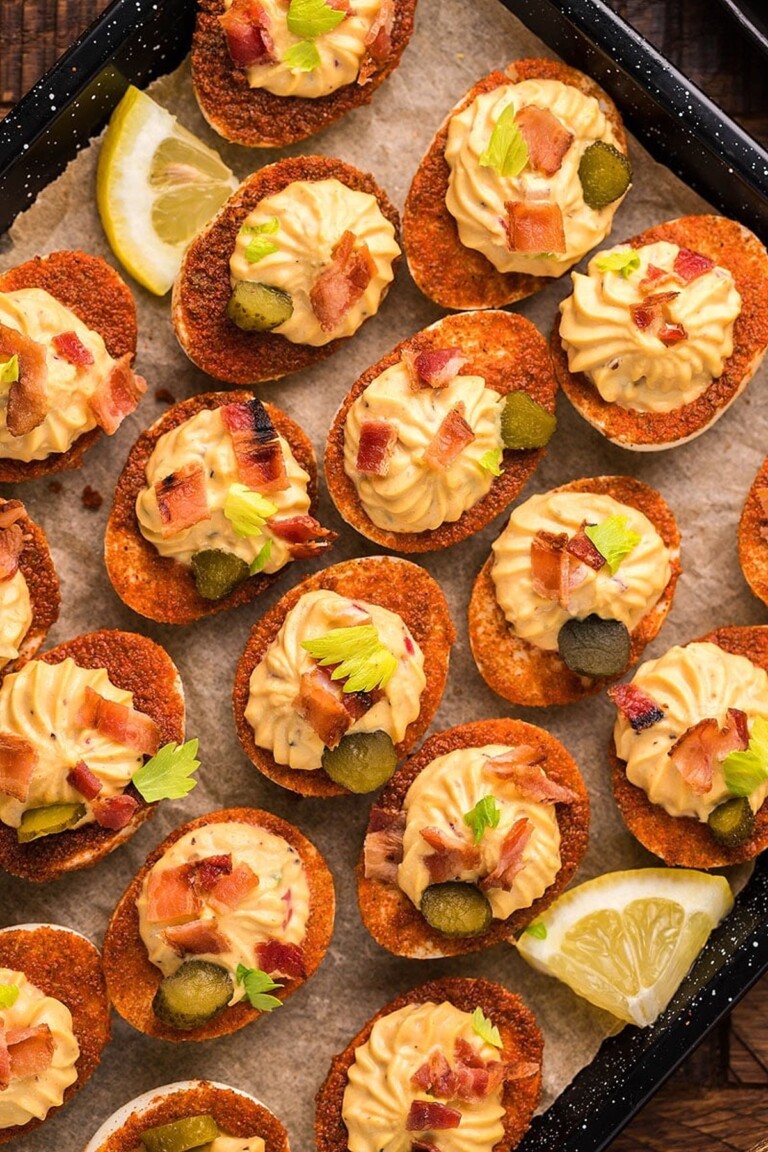 Bloody Mary devilled eggs are quick, simple, colorful, and appetizing without being too filling.
So if you're in the mood for easy summer ideas, try this recipe with slaw dressing, pickle juice, tomato paste, paprika, and more!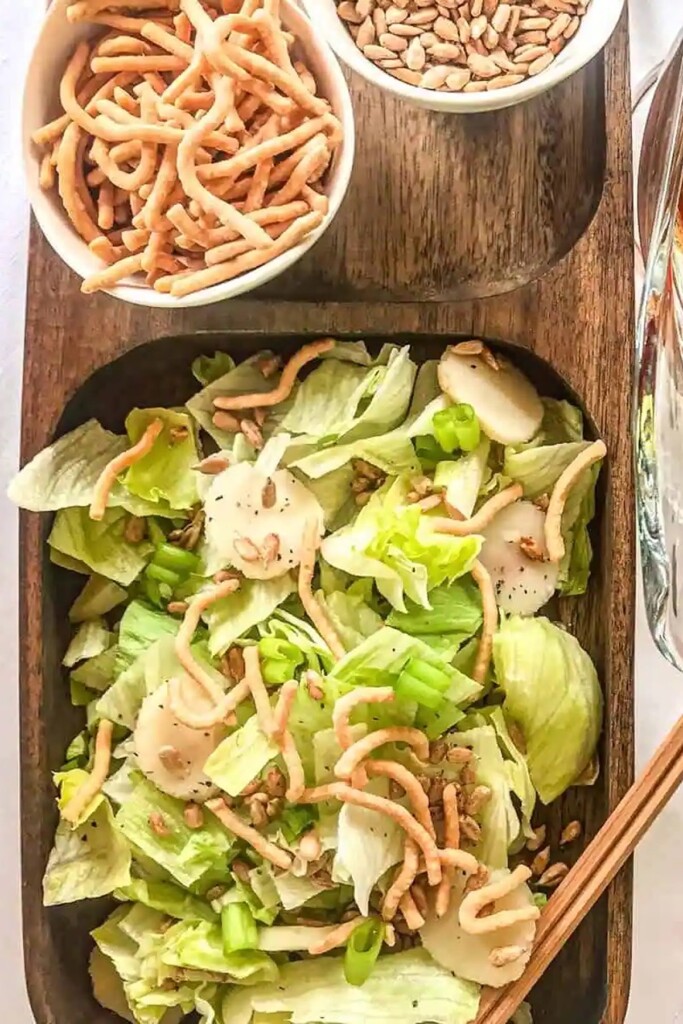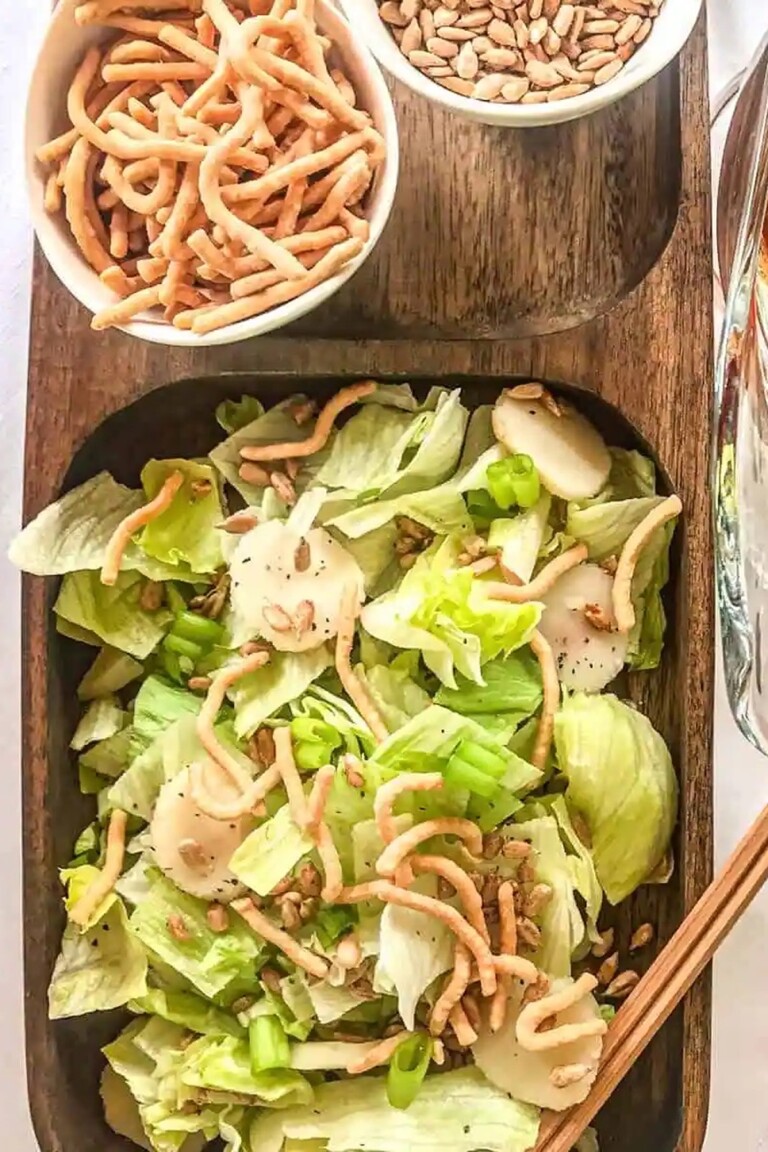 What do you need to make a Crunchy Asian salad?
This recipe needs one large head of iceberg lettuce chopped into about 4 cups of chopped salad.
You also need brown sugar, oil, rice wine vinegar, green onions, dry roasted-salted sunflower seeds, and crunchy Chow Mein noodles.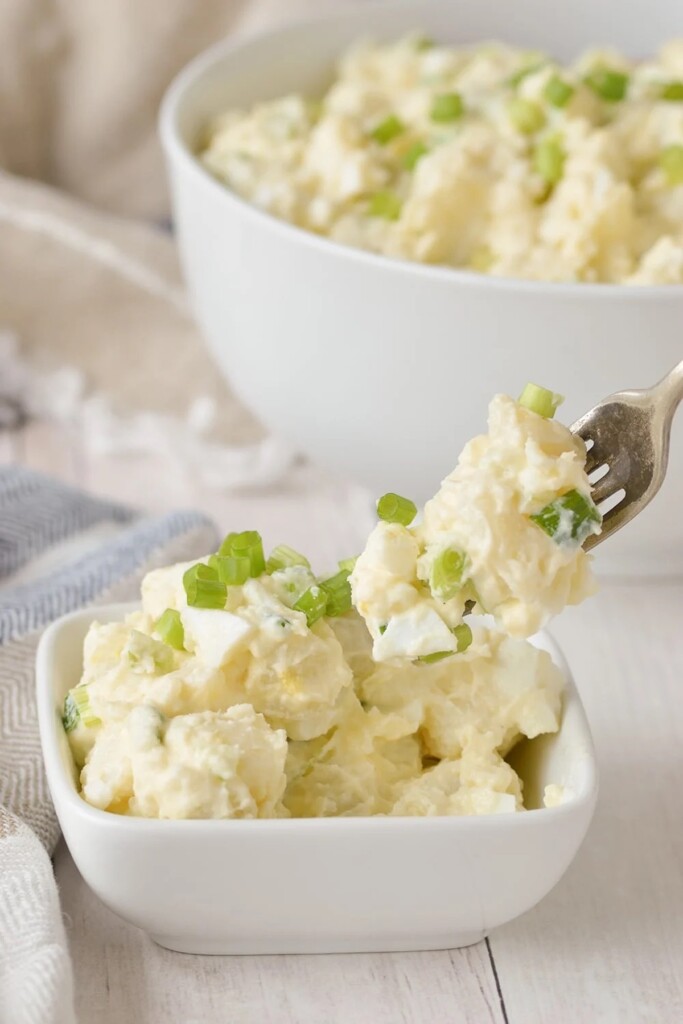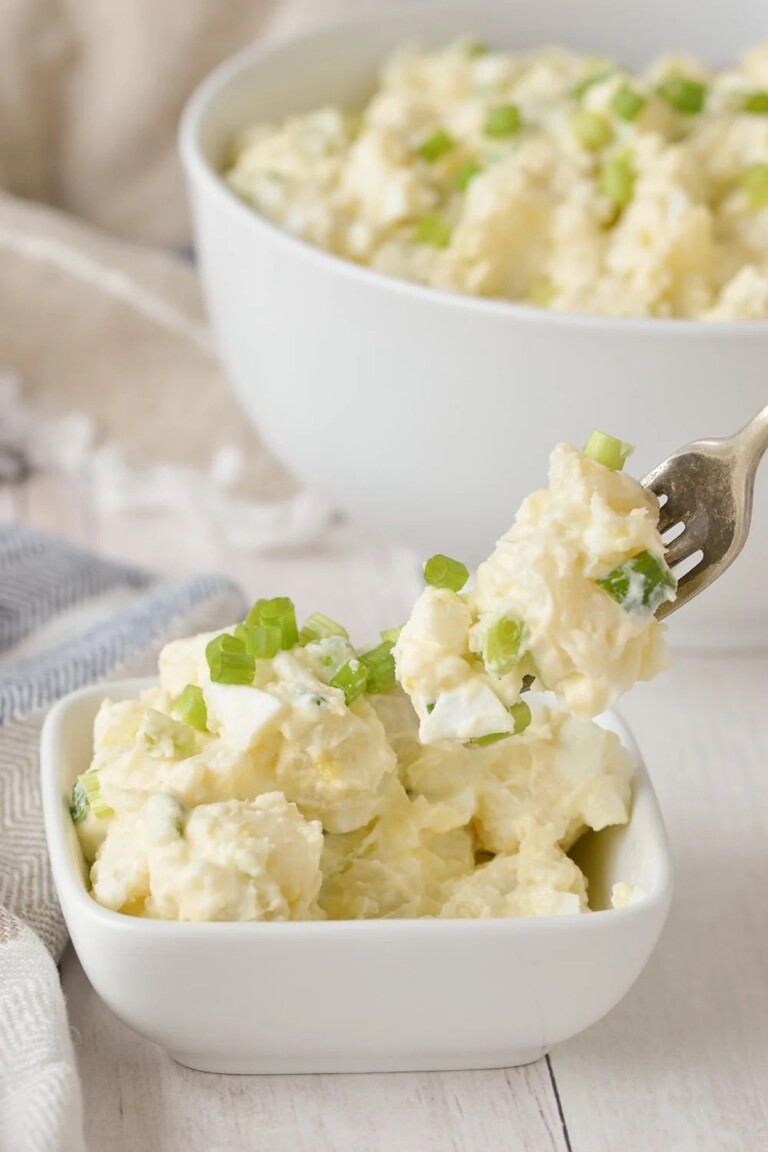 Try this potato salad recipe if you're looking for creamy summer appetizer ideas.
All you need are eggs, green onions, sour cream, and mayonnaise.
This classic potato salad is delicious, savory, and accessible.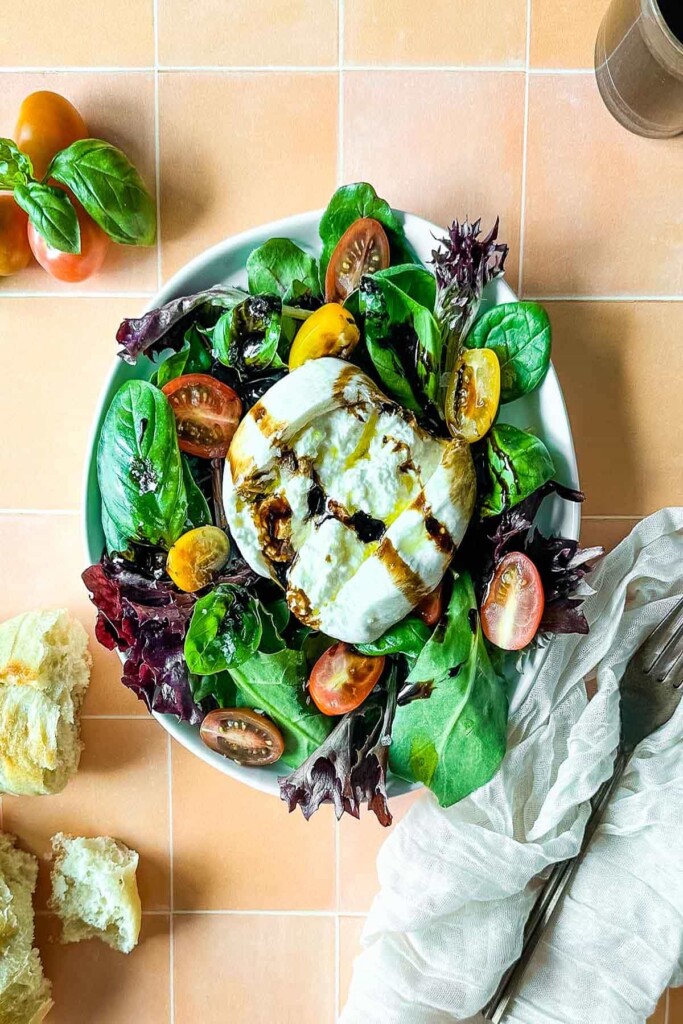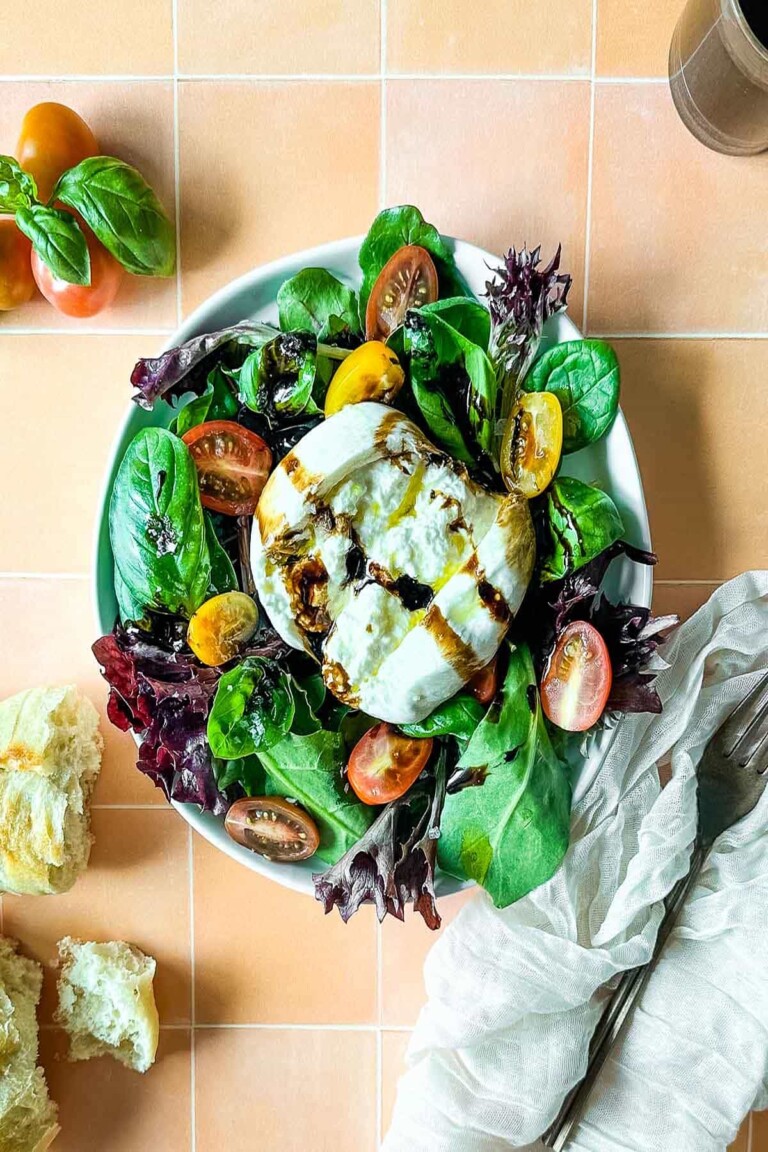 This Burrata Salad with Balsamic Glaze is refreshing and healthy.
With a spring mix, fresh basil leaves, cherry tomatoes, burrata cheese, olive oil, and tasty balsamic reduction. It's creamy, tangy, sweet, and straightforward.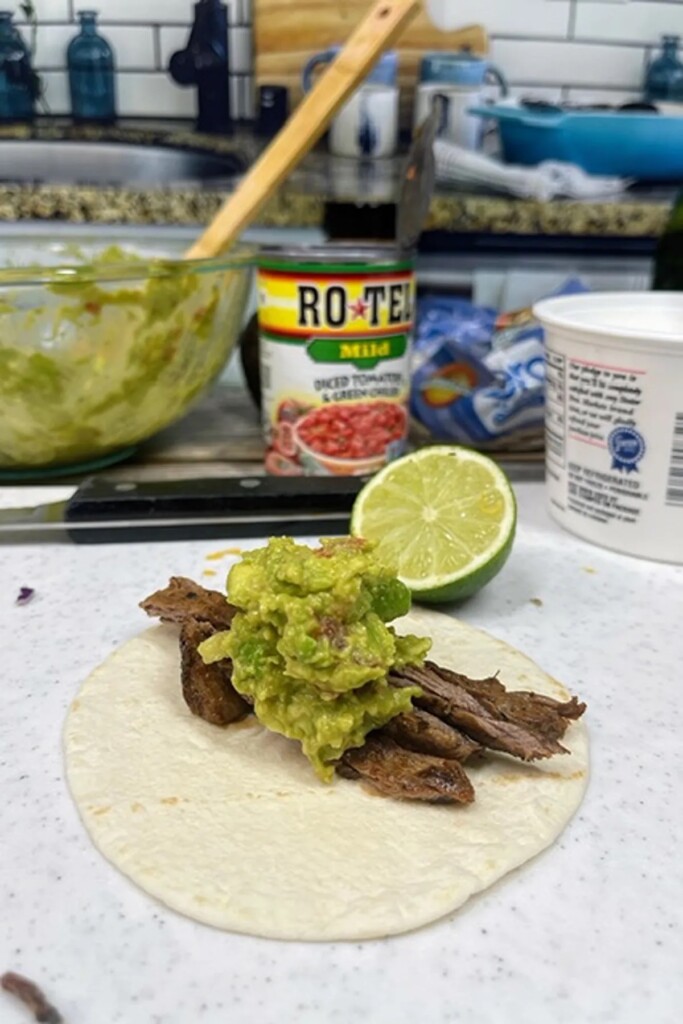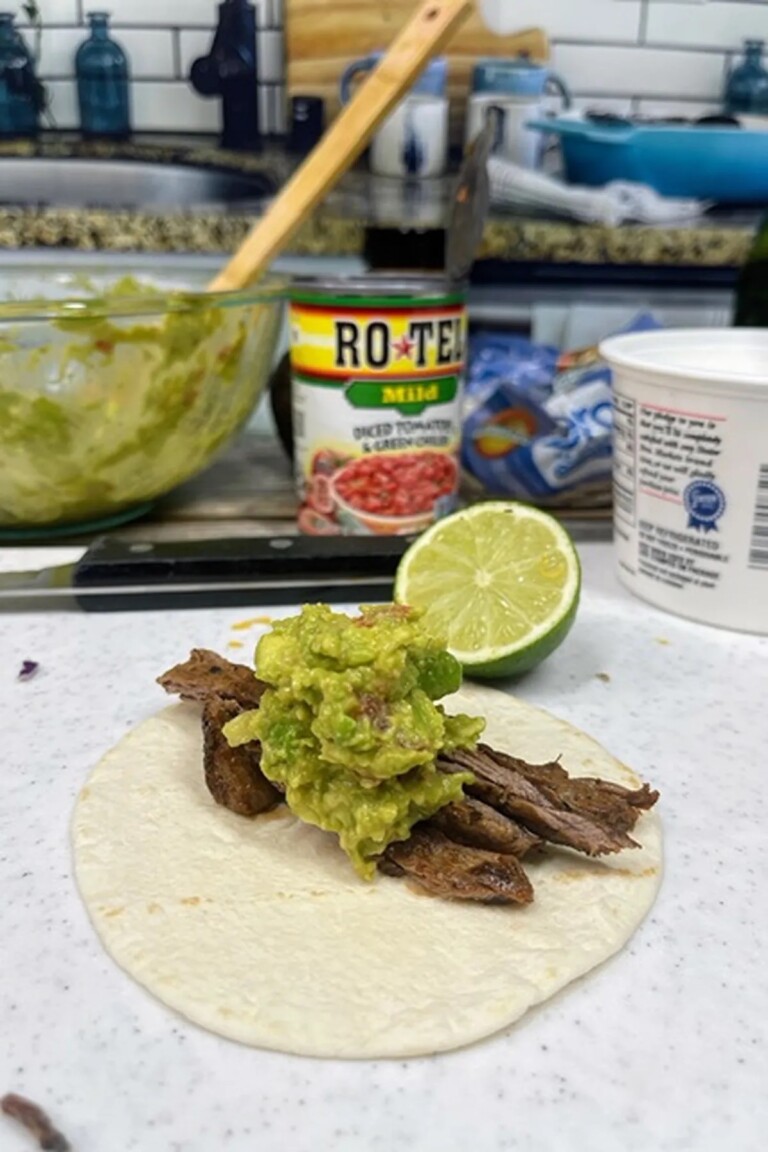 Guacamole is always a hit at any meal or event. It's the perfect easy summer appetizer for BBQs and more.
You'll love avocados, lime juice, onions, and spices.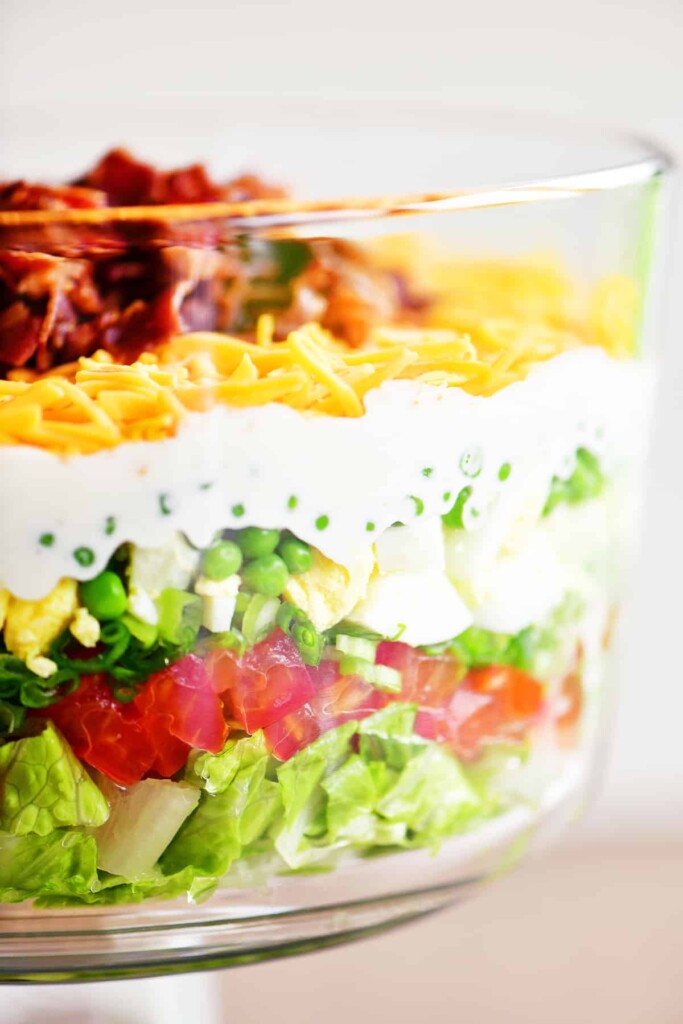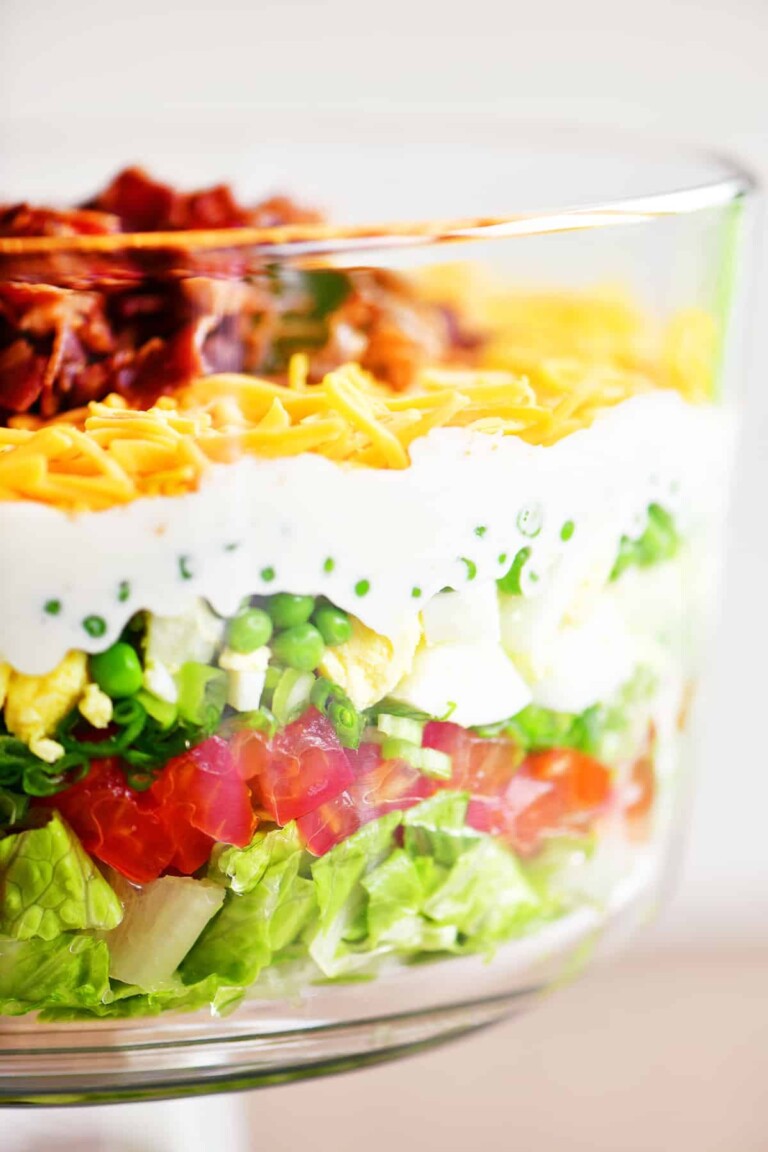 This 7 Layer Salad has everything you want in a side dish idea!
So if you want a delicious recipe that requires minimal effort, try this classic appetizer.
Pasta Salads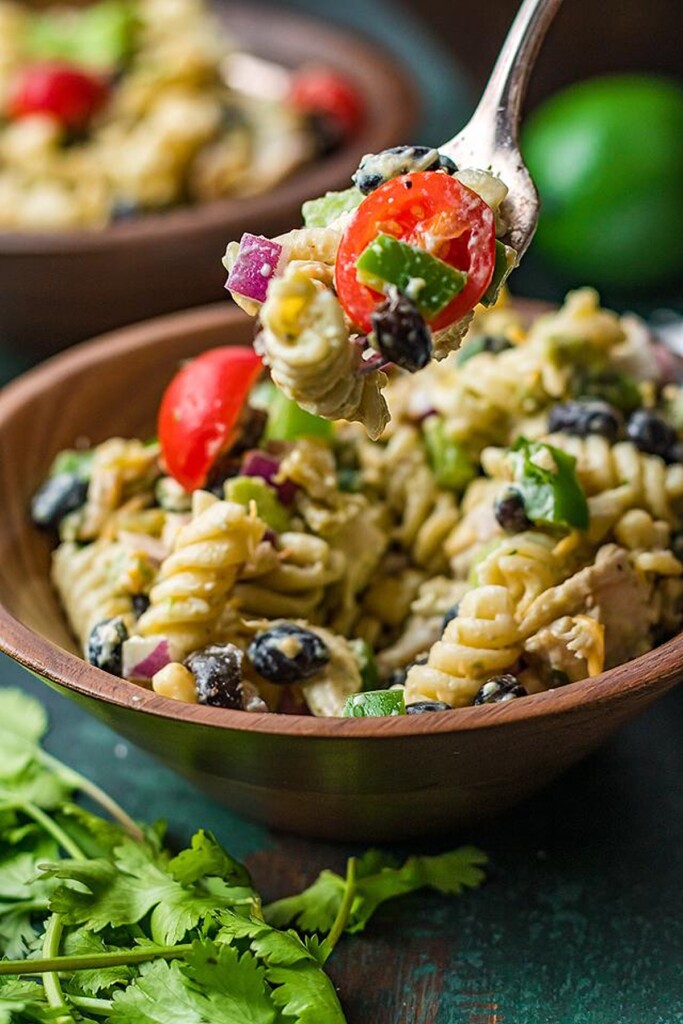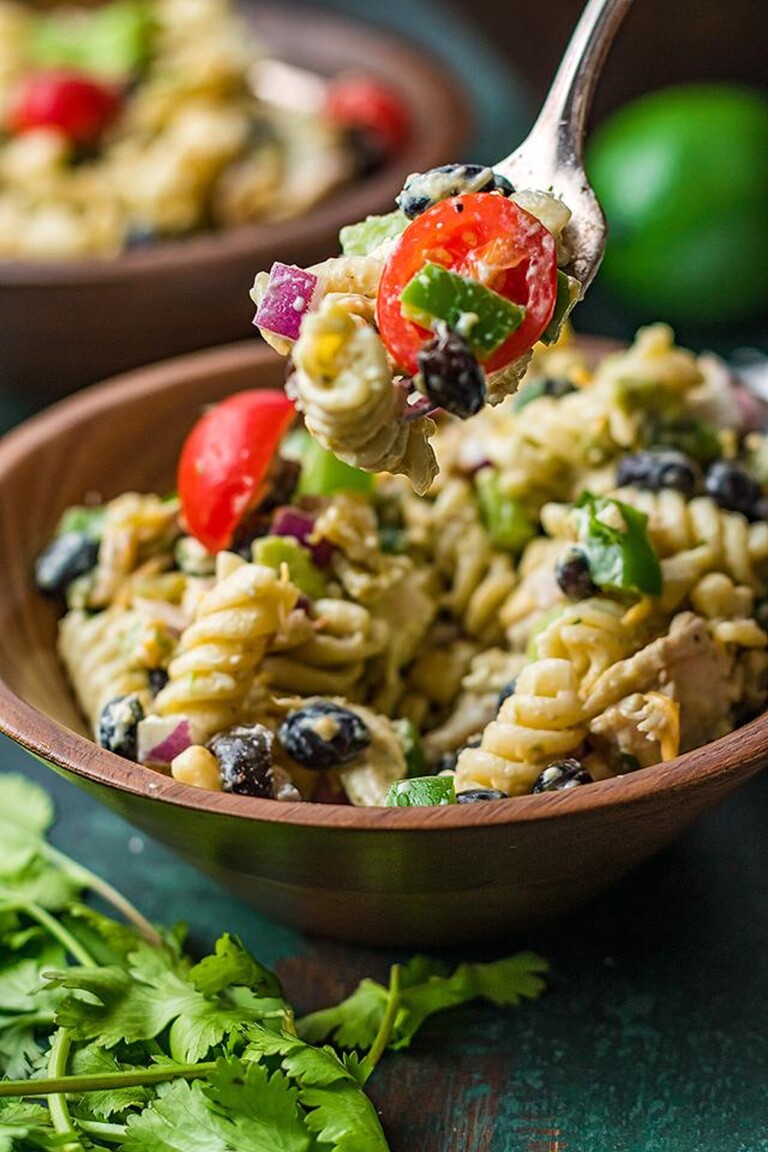 This Tex-Mex chicken pasta salad is so yummy.
It's bursting with colors, textures, and flavors that everyone will love.
Light, flavorful, and full of texture and seasonings, it's sure to be a hit.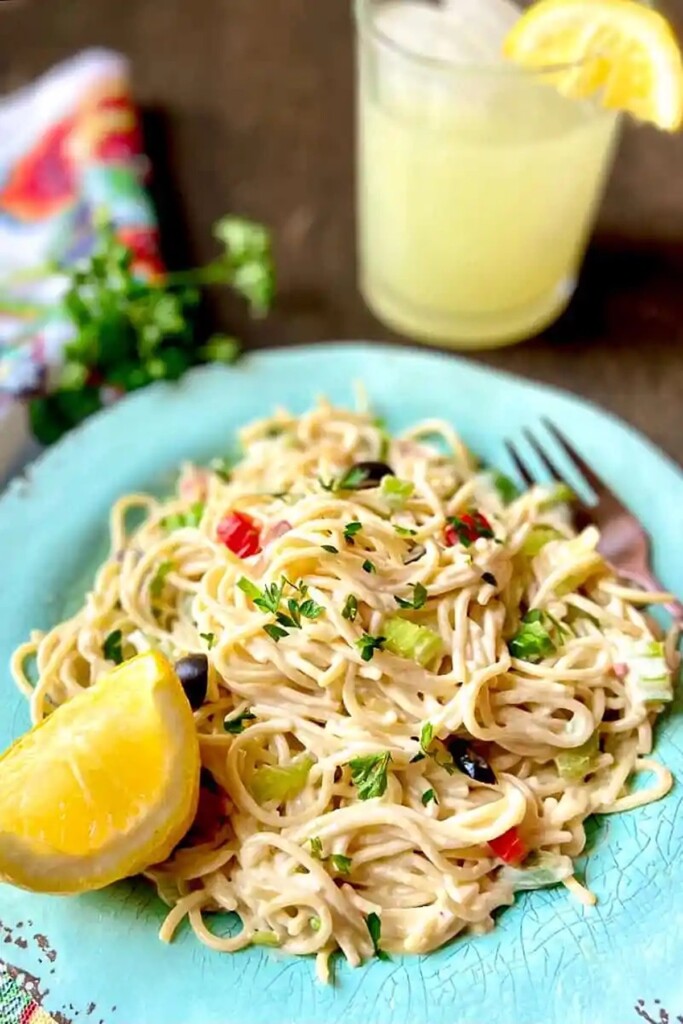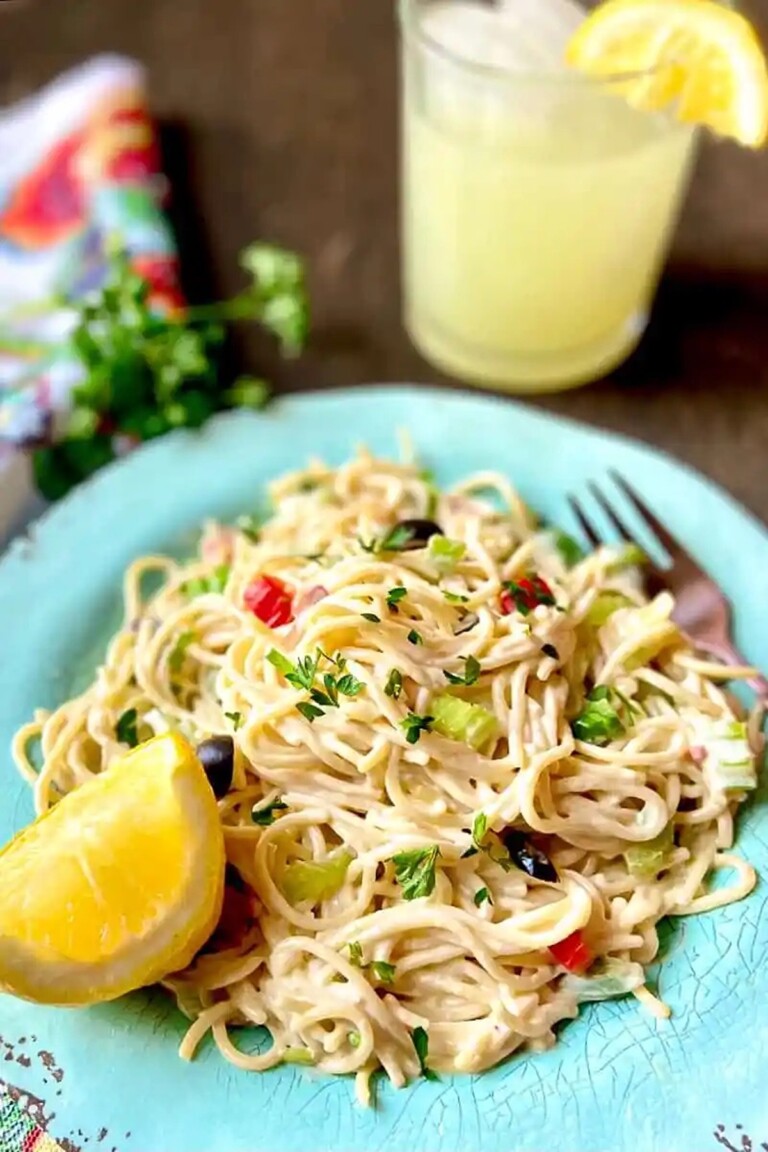 Vermicelli Pasta Summer Salad is the best summer appetizer recipe.
This is a flavourful salad just bursting with color and flavor.
With refreshingly light and citrusy lemon marinade, that makes all the difference.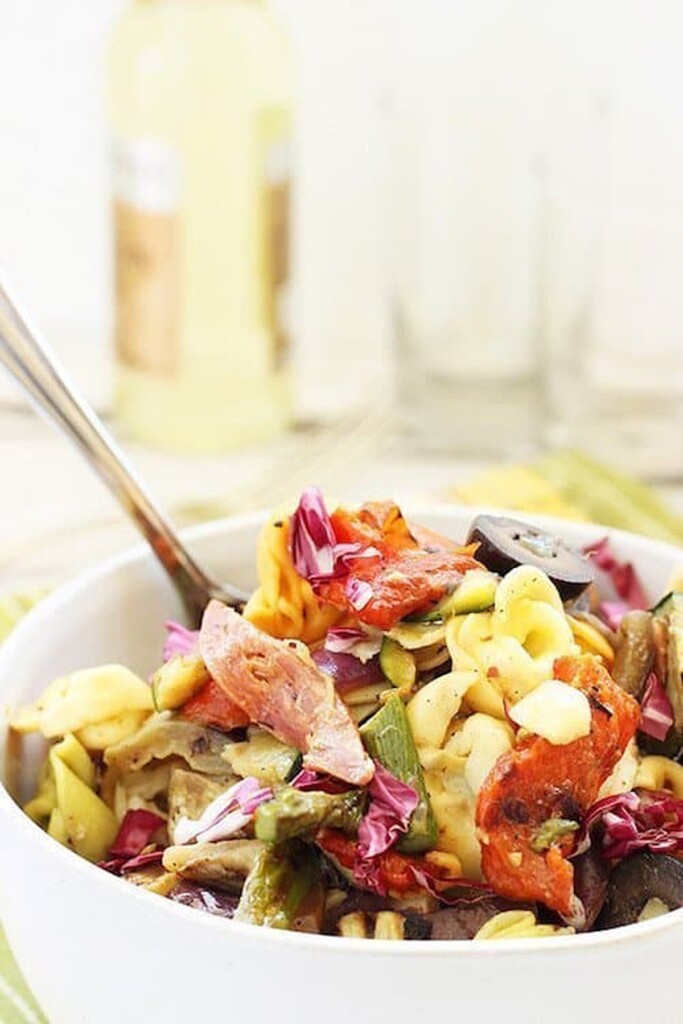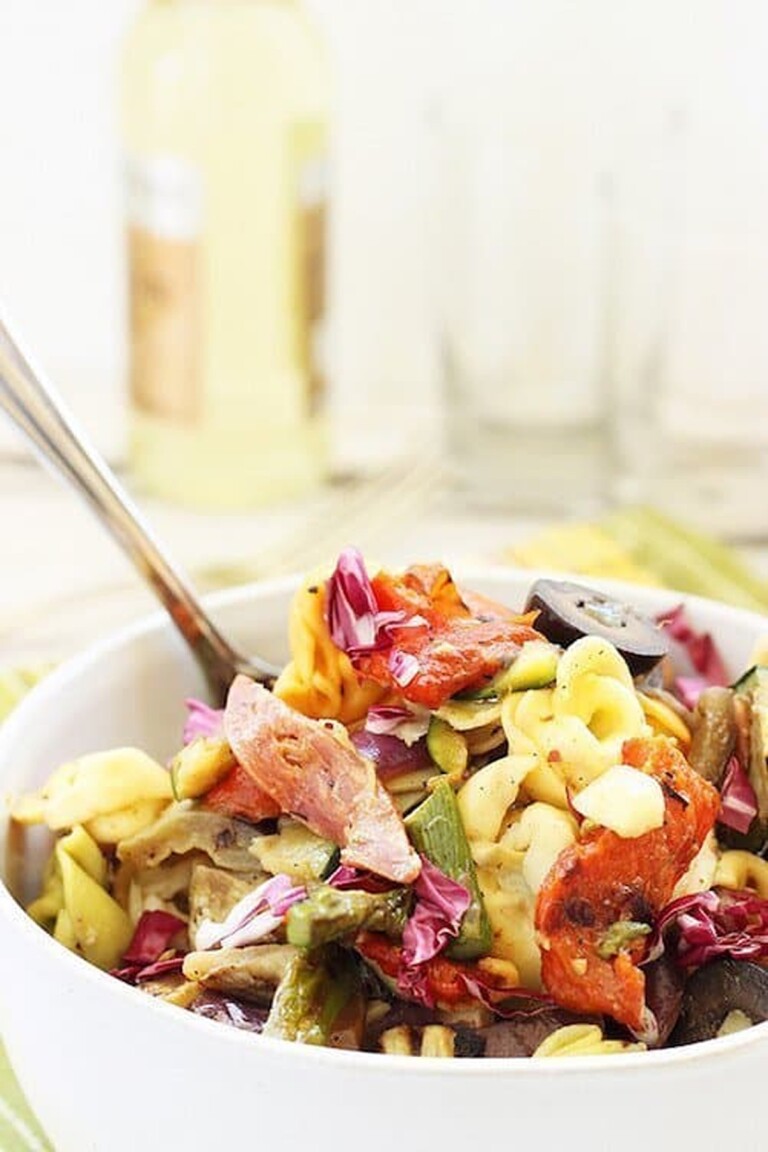 Grilled Vegetable And Tortellini Antipasto Salad

You can have grilled Vegetable and Tortellini Antipasto Salad while lounging by the pool, dreaming of being at the beach.
This zesty idea is one of my favorite summer-go-to-dishes.
It's easy to make, tastes fantastic, and is even better than leftovers!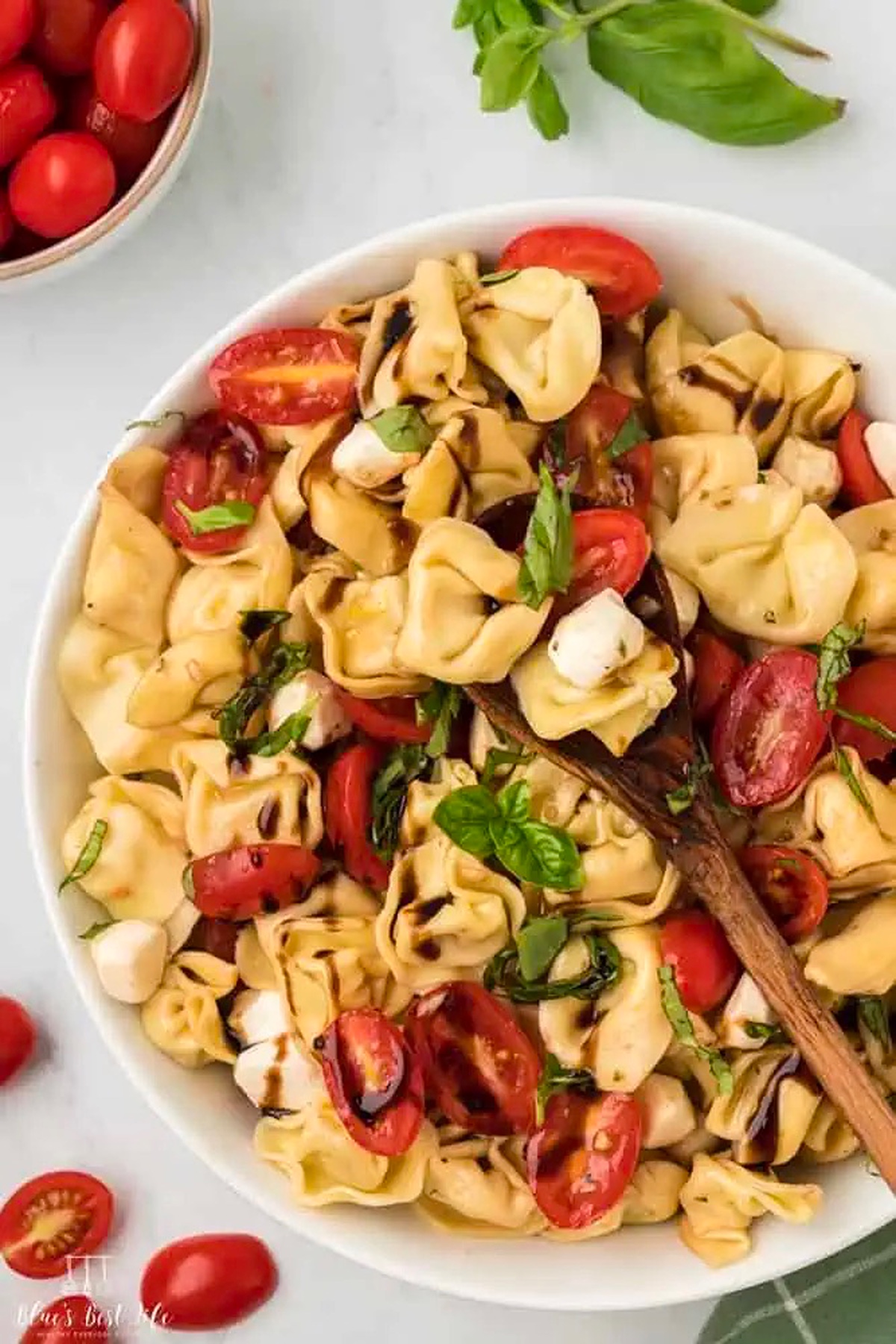 Try this Tortellini caprese salad all summer with friends and family by your side.
It has all your favorite tortellini ingredients.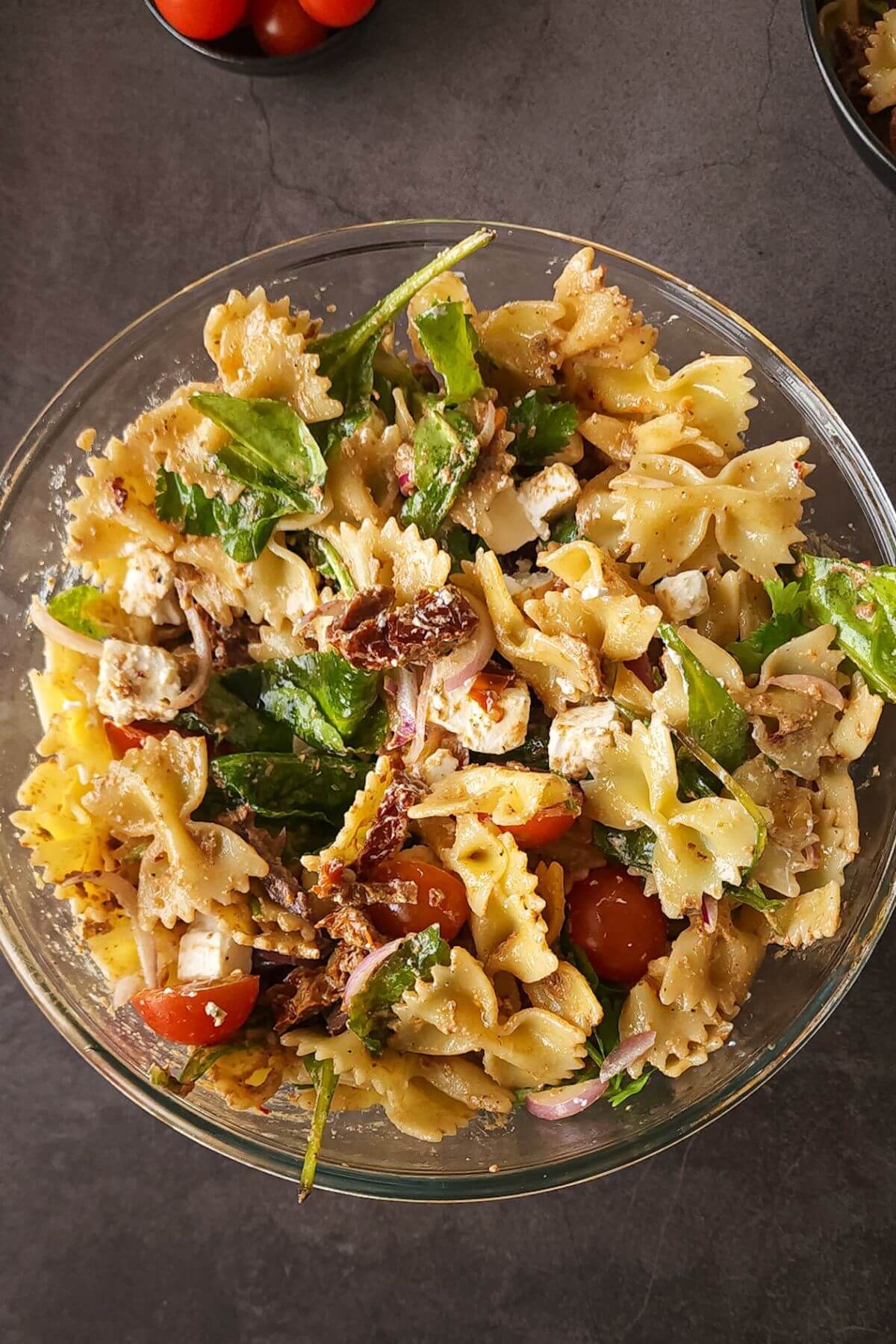 Have you made a Sundried tomato pasta salad before?
It's vegetarian, bursting with flavors, and covered in a dressing made with sundried tomatoes and walnuts.
Healthy Appetizer Ideas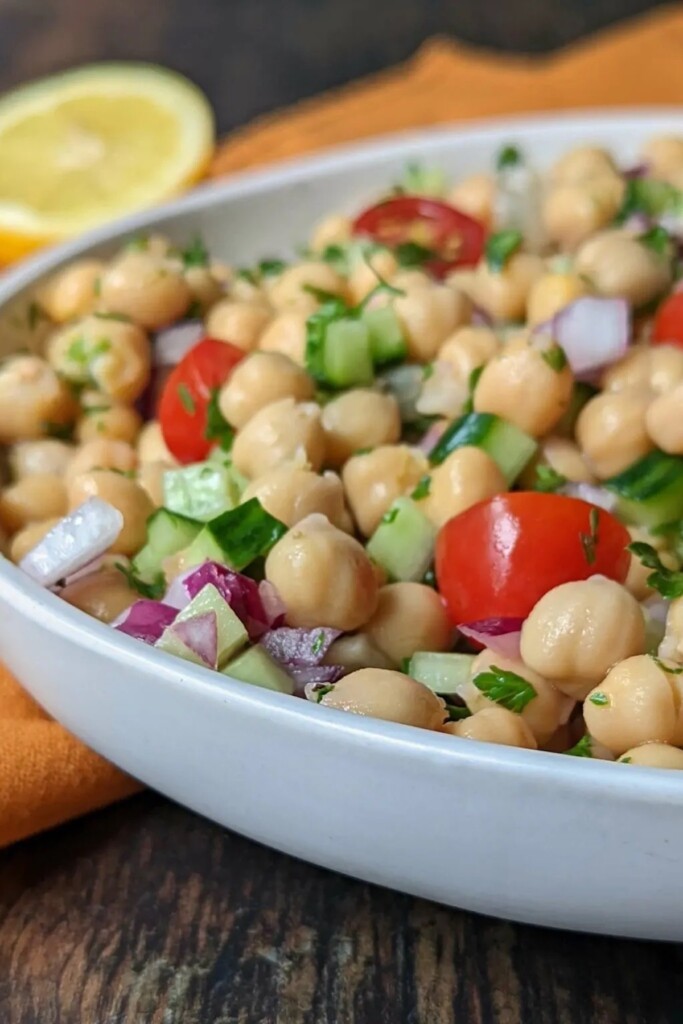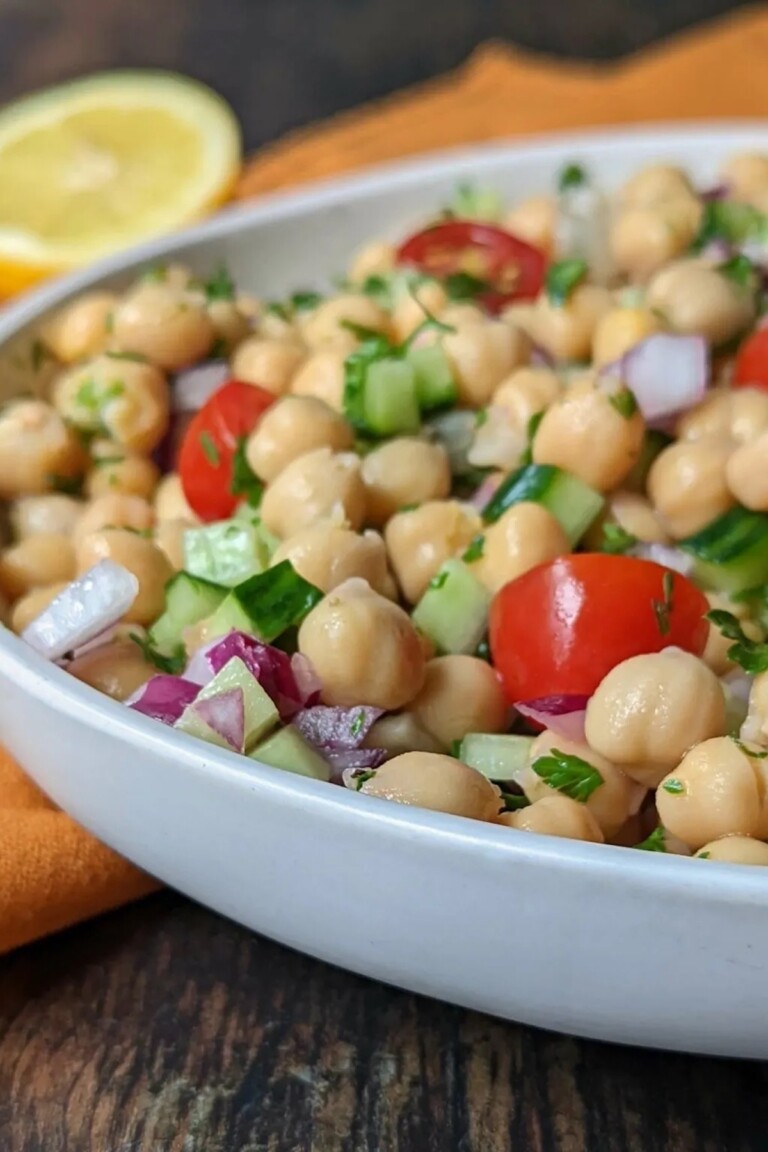 Chickpea Salad is a healthy side dish to serve any time with vibrant fresh ingredients that will surely be a hit with guests.
You can whip this up in no time and even make it ahead or prepare the same day.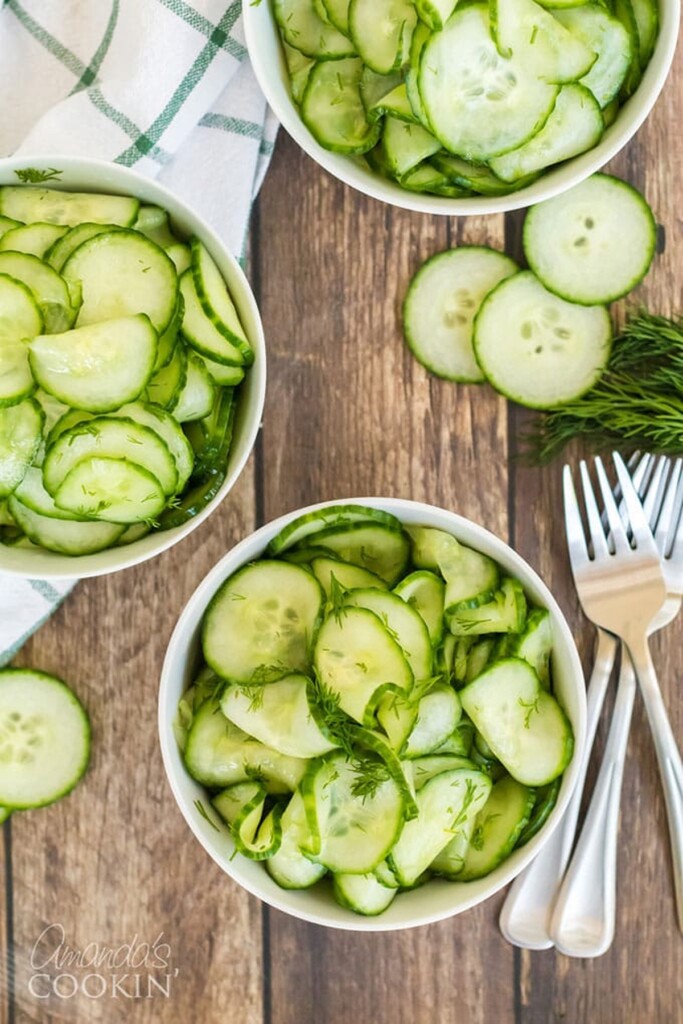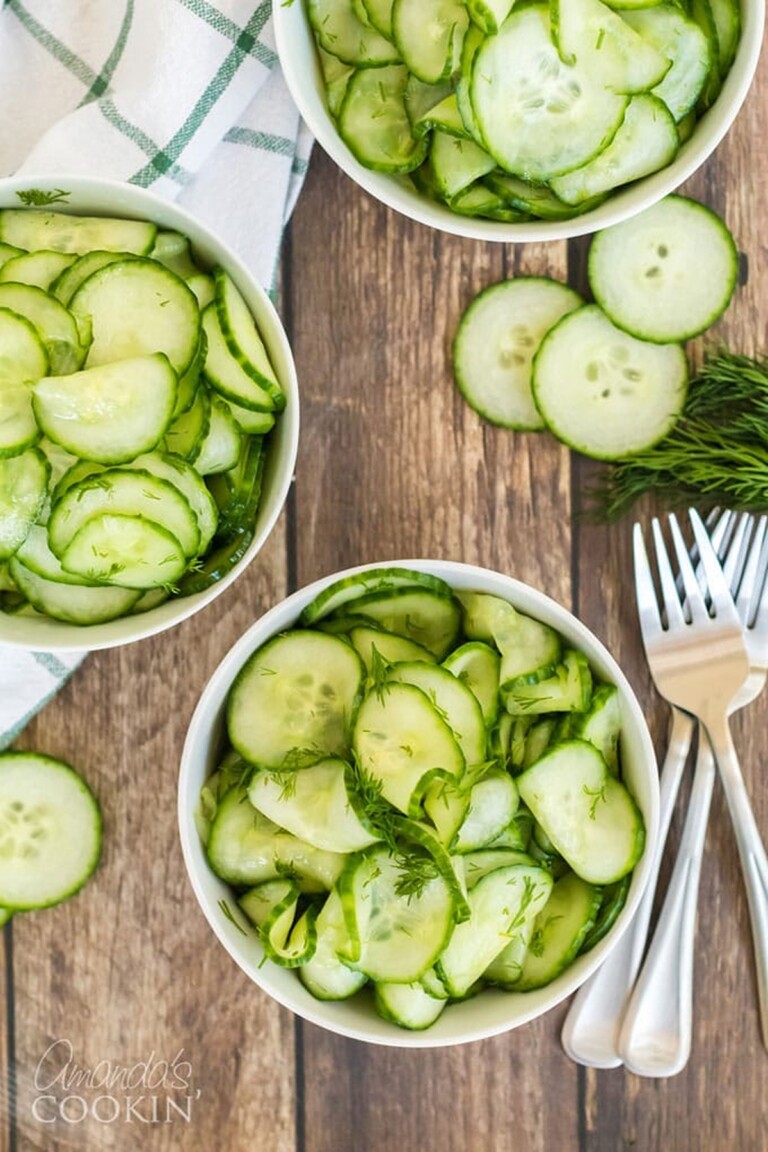 I adore cucumbers in every way they come. So this classic cucumber salad is right up my alley.
Made with homemade vinegar dressing and fresh dill, I'm sure you'll love it too.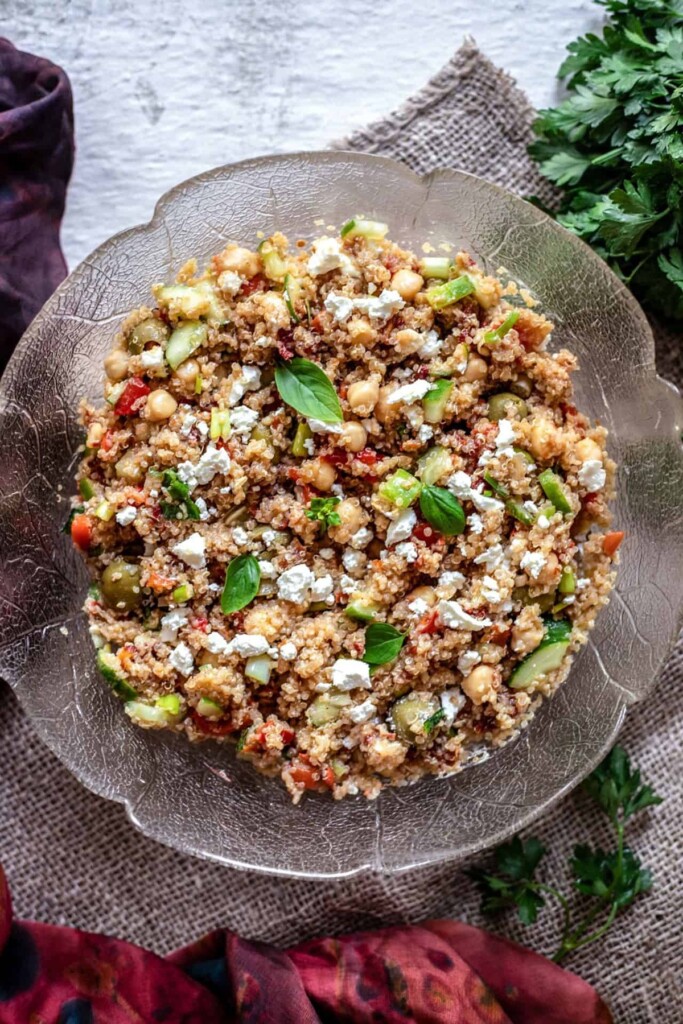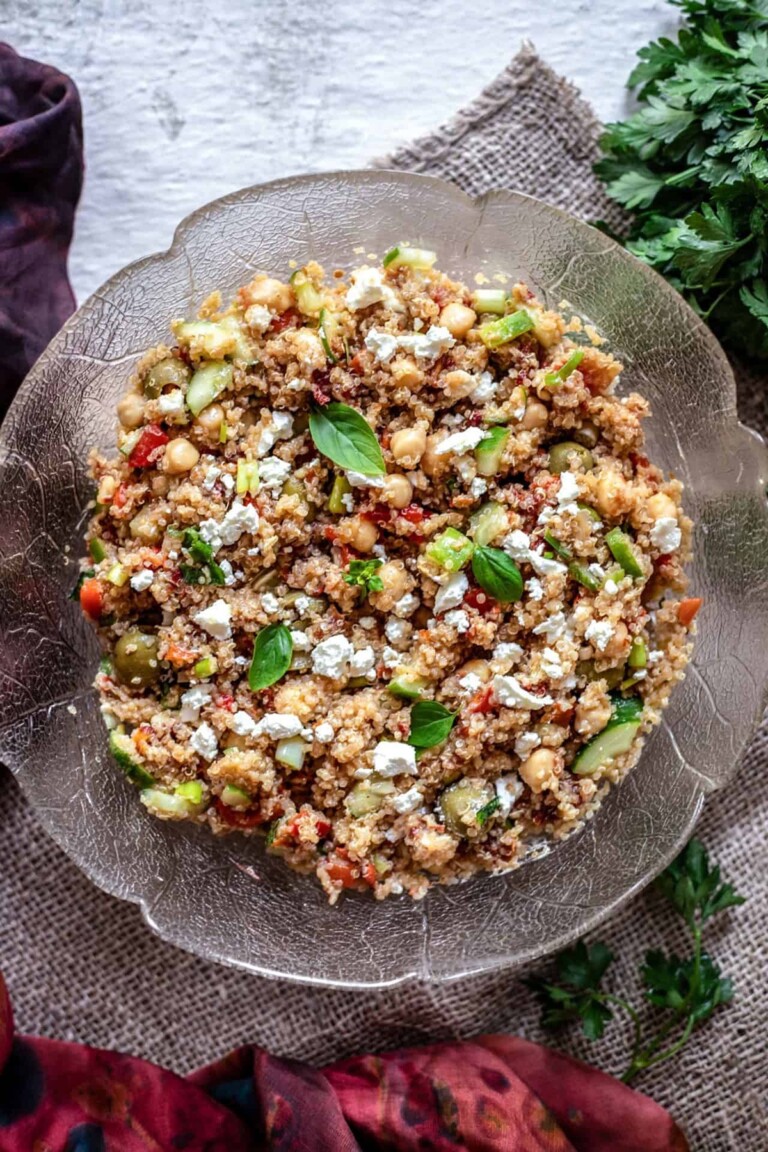 Mediterranean Quinoa Salad is the best summer appetizer recipe around.
It is flavorful, light, quick, and easy!
With refreshing flavors like quinoa, cucumber, scallions, roasted red peppers, sun-dried tomatoes, fresh basil, and more!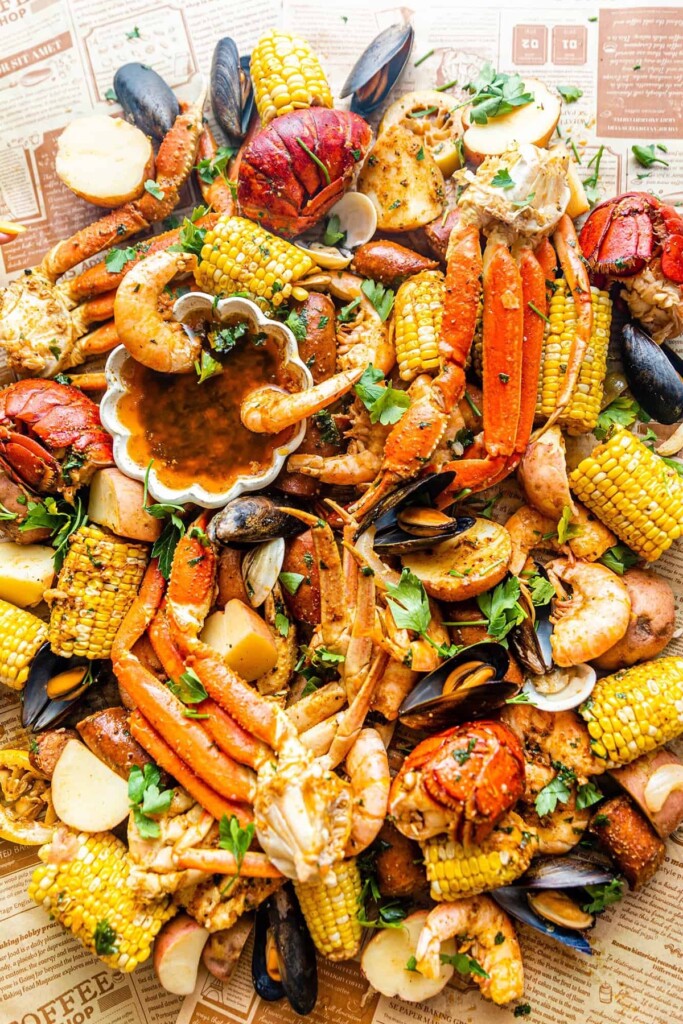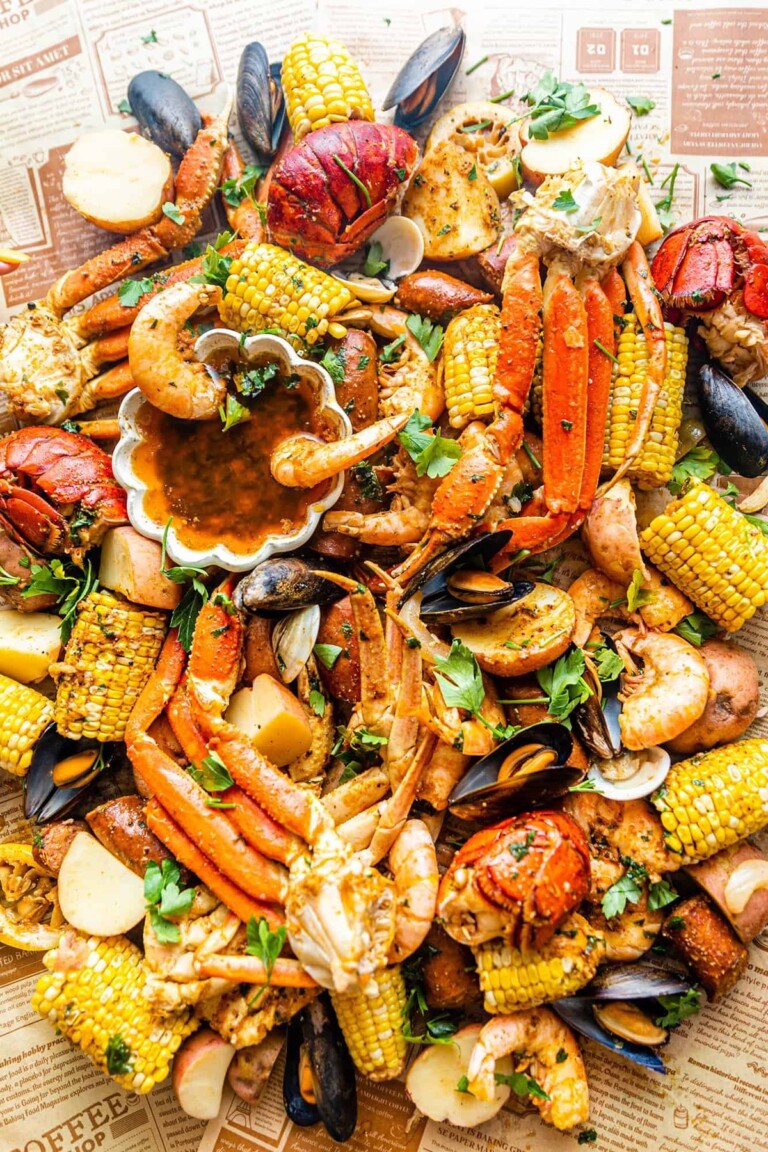 Seafood Boil With Garlic Butter Sauce

This Seafood Boil Recipe with Garlic Butter Sauce is the ultimate summer appetizer idea.
So if you're looking for a flavorful feast of fresh shrimp, crab legs, lobster tails, mussels, clams, smoky sausage, corn, and potatoes, look no further.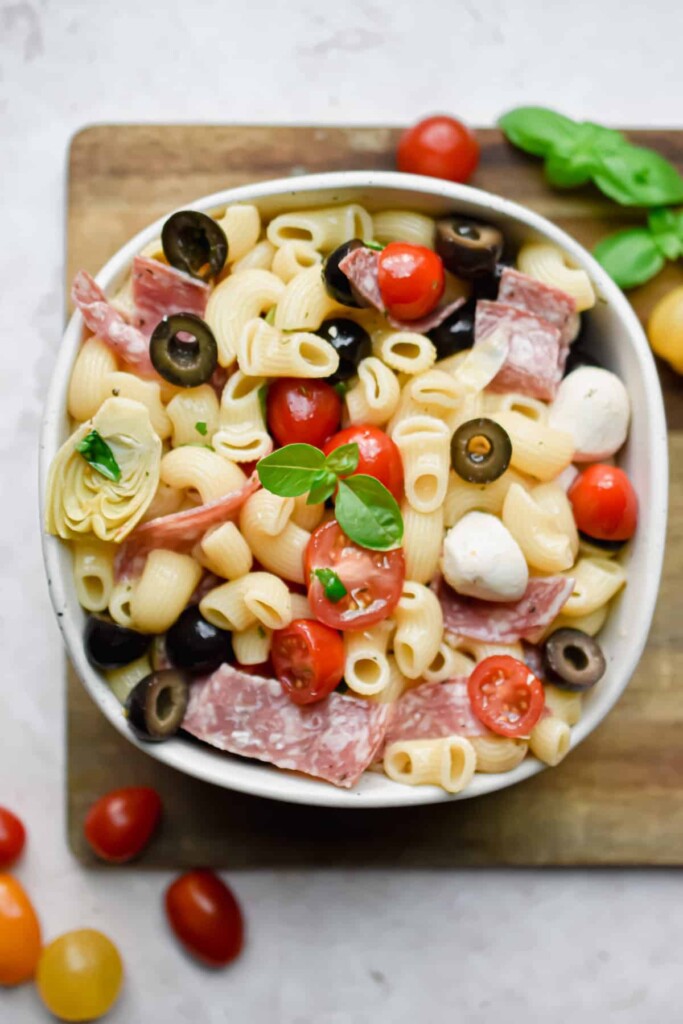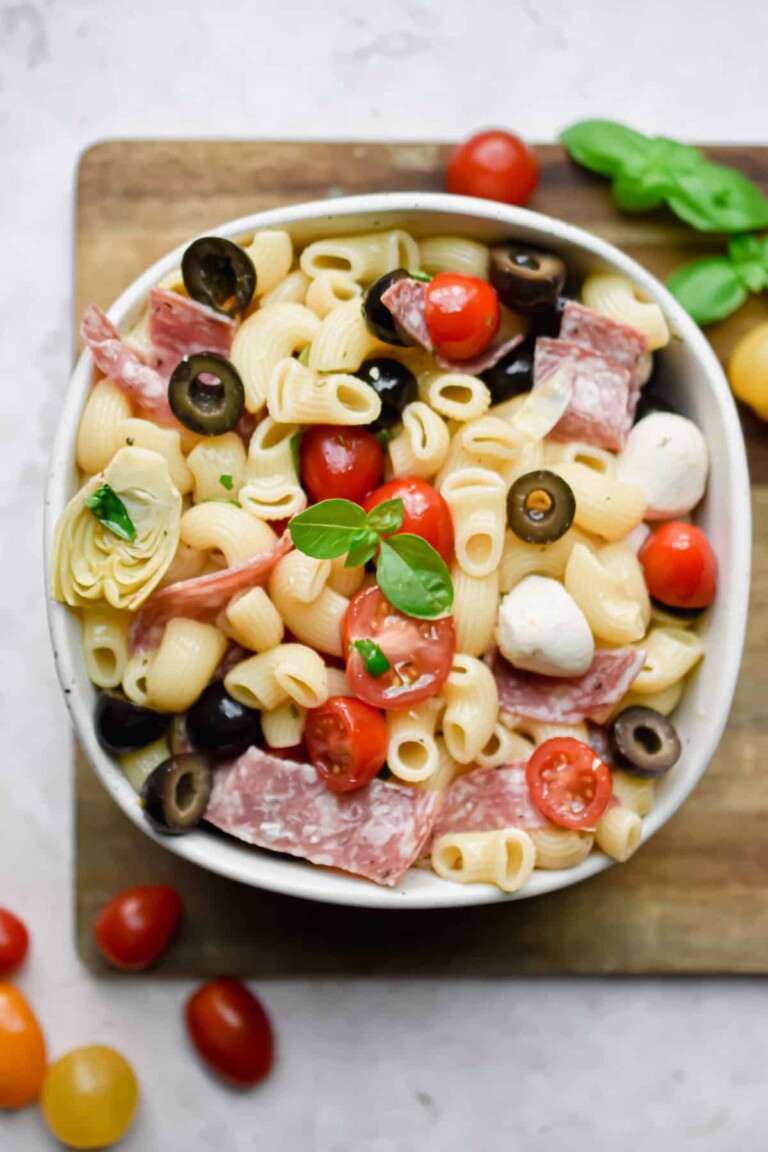 Italian Antipasto Salad is so delicious and the perfect side dish for any barbecue or Summer gathering.
With salty black olives, sweet cherry tomatoes, creamy mozzarella balls, and artichoke hearts, this salad will become your new favorite!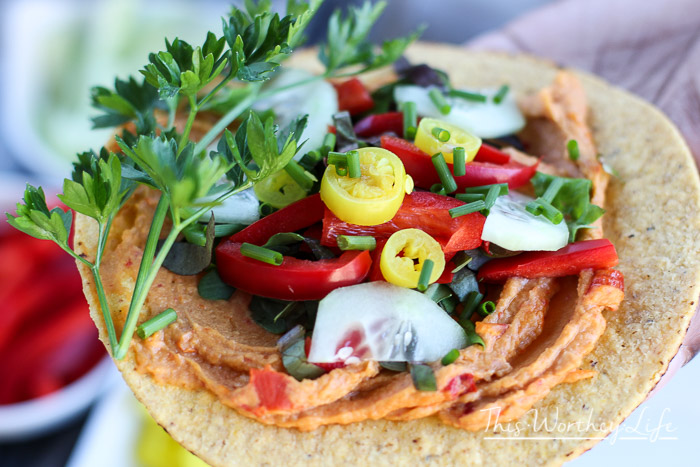 If you love tasty summer appetizer quick and easy recipes, this one's for you.
Vegan Veggie Hummus Tostadas will brighten your day any day!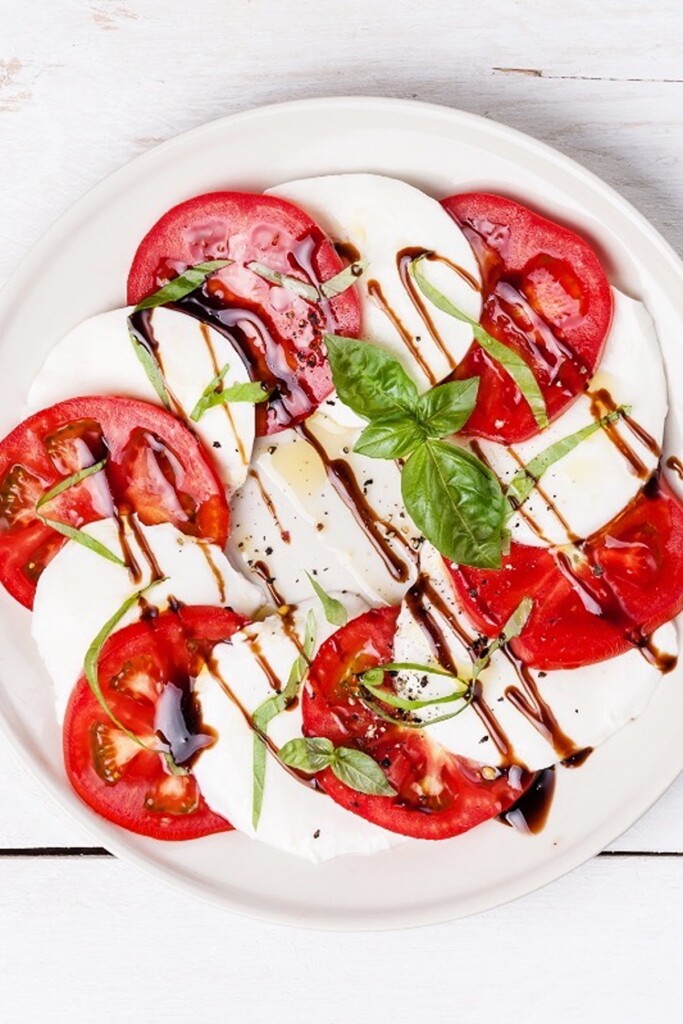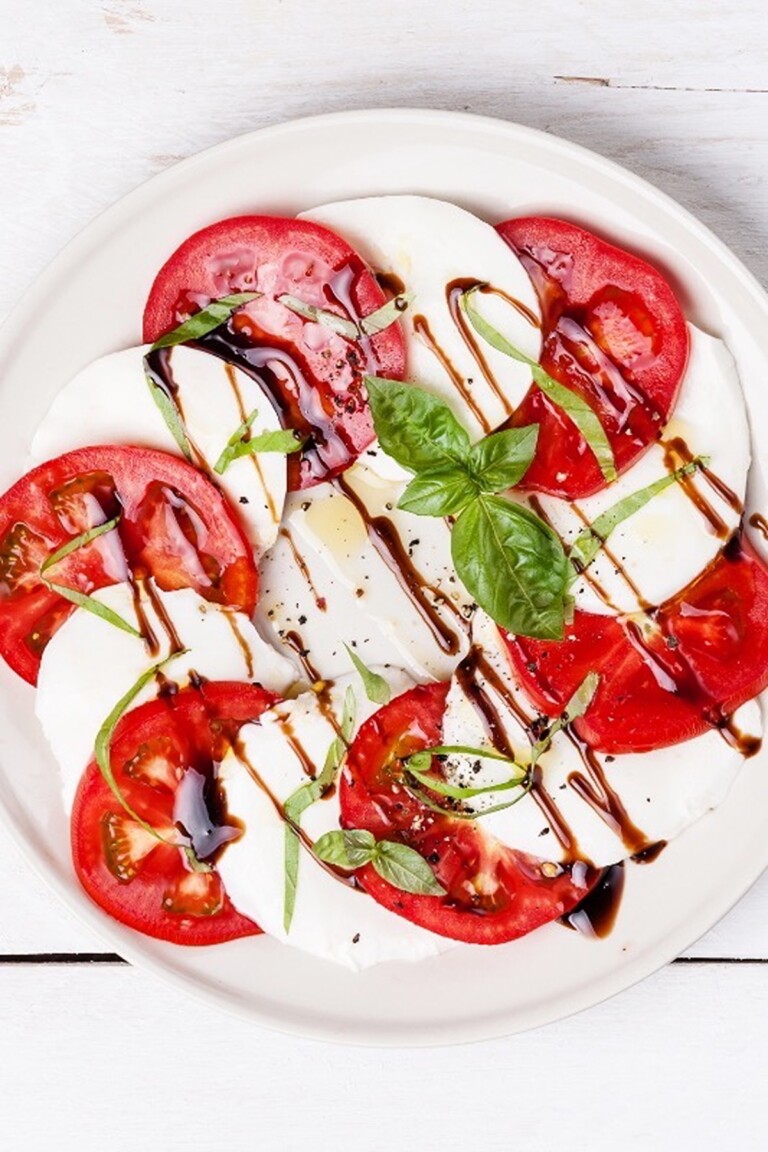 Try this easy Caprese Salad for a summer weeknight meal or to go snack for a beach day with your family.
It only takes 10 to 15 minutes to prepare and is sure to be a hit with the family.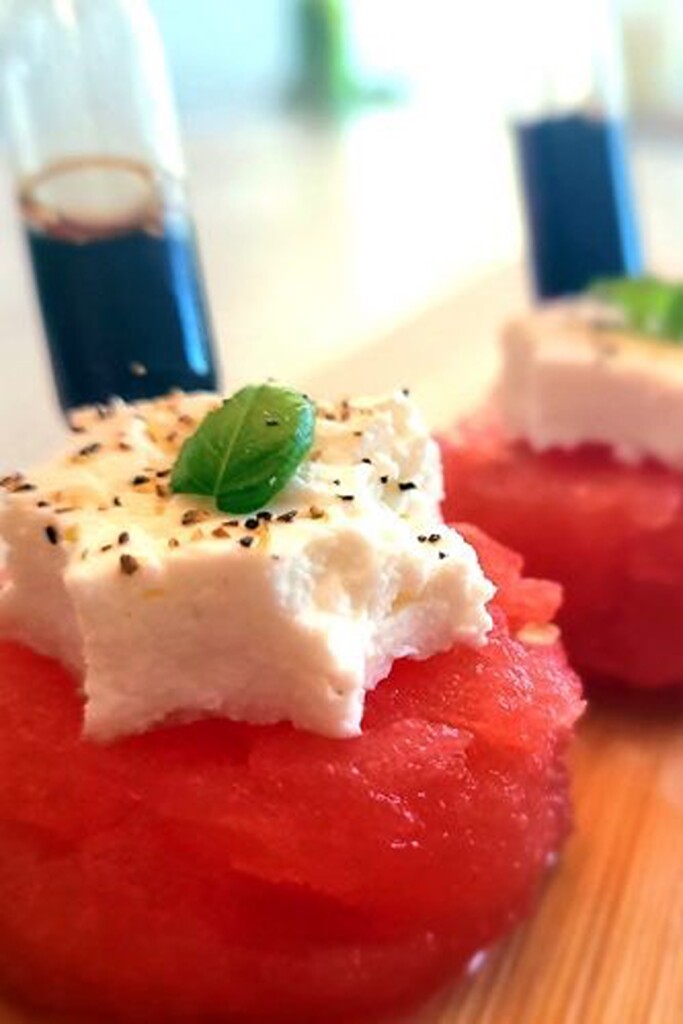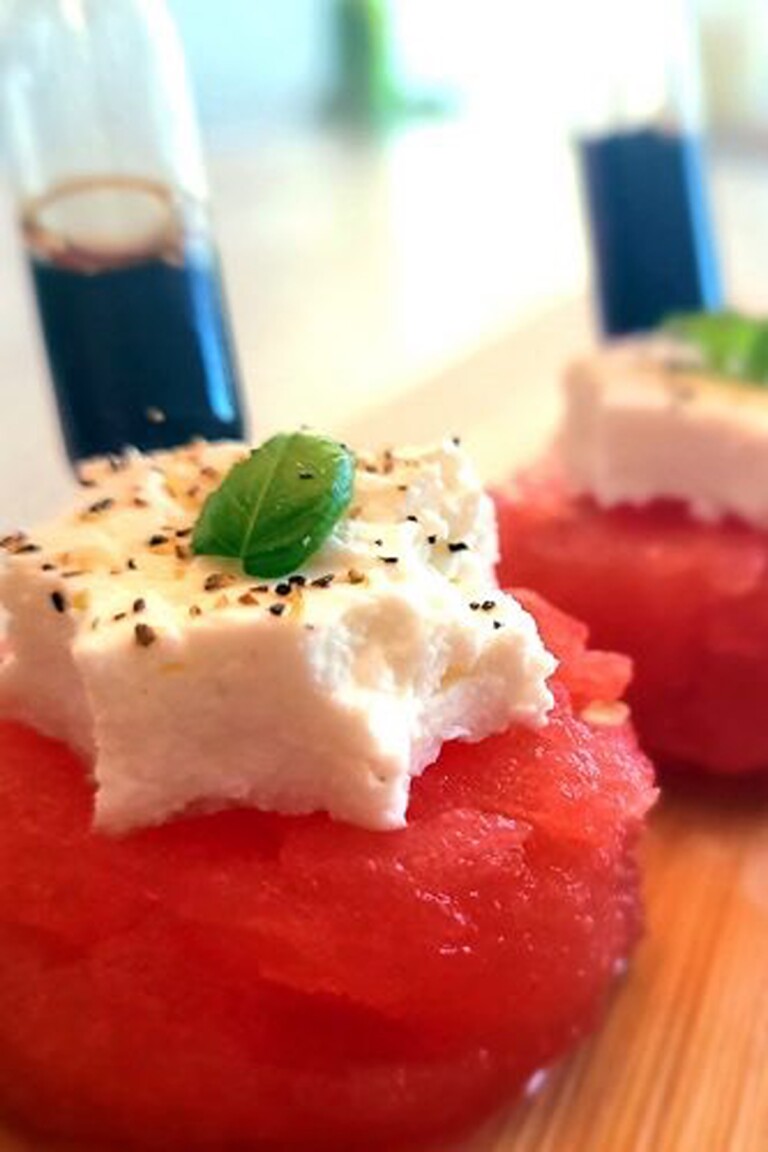 This juicy watermelon appetizer with a Balsamic Pipette and feta cheese is garnished with a fresh basil leaf.
You won't believe this 4-ingredient side dish that is vegetarian, keto, and gluten-free.
We hope this list of easy summer appetizers helps you plan your party menus.
Whether it's a salad, a dip, or something made of fresh fruit or vegetables, these recipe ideas will surely be a hit!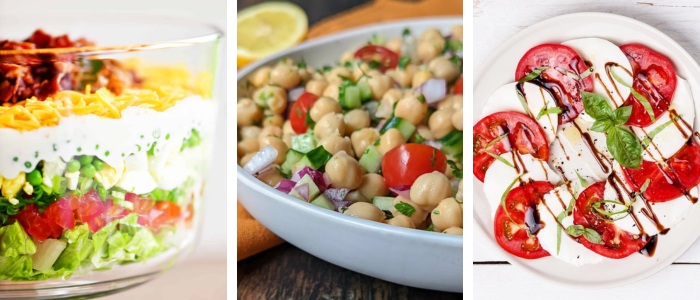 Find more summer inspiration below: