Are you looking for some fun Thanksgiving Kid Activities Printables that will keep the kids busy and ready for fun?
Why not print off this fun packet of activities they can easily do at home.
Grab these free Thanksgiving printables down below.
Print and use them for the upcoming holiday.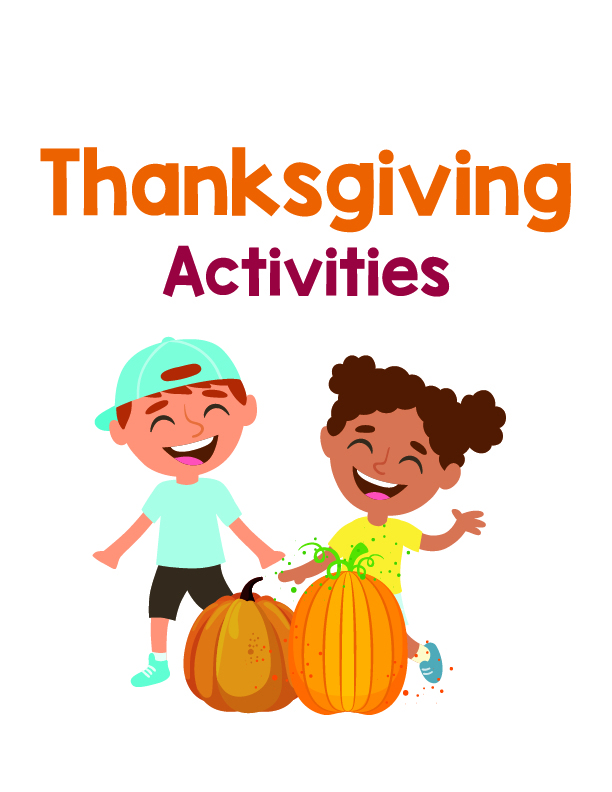 Thanksgiving Kid Activities Printables
We all know the best part of Thanksgiving is the food and family time, but kids also have a lot of downtime.
Between their last bite of turkey and waiting for dessert, give the kids some fun Thanksgiving activities to work their brains.
The great thing about this packet of Thanksgiving activities for kids is there are many options for what they can do.
We all like a bit of variety in life, and this printable will give your children just that.
The best part about this packet?
You print and let the kids get to work! (If you want to save ink, print it in black and white and let them have fun!)
You can also check out this post for additional tips on enjoying Thanksgiving as a family.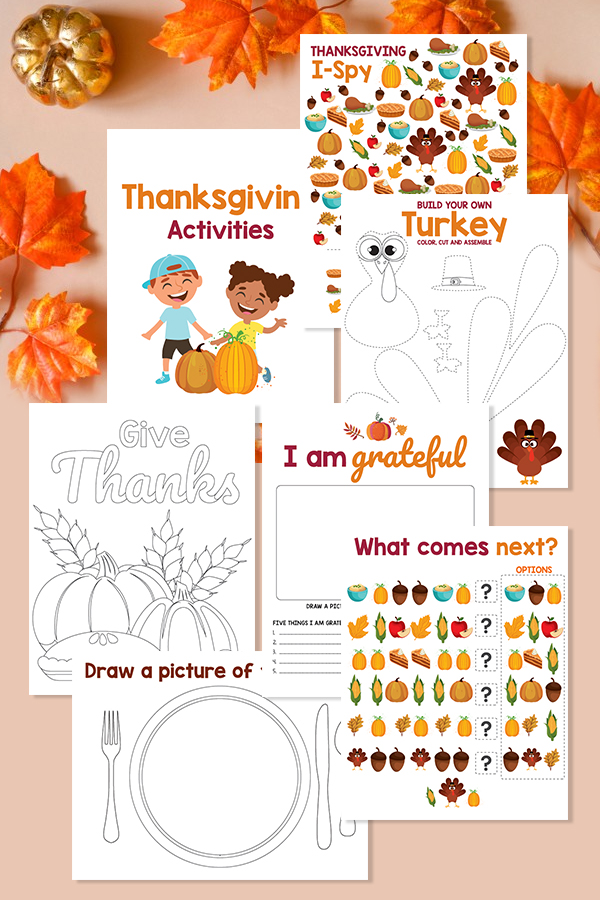 What's Included in this Thanksgiving Printable Pack?
So many things!
While this is geared towards kids, nothing is stopping you from joining in on the fun.
We love celebrating the holidays with holiday-themed activities, and I think you will also.
Print these out for the kids and get started!
Here is what is included in this printable pack:
Give Thanks Coloring Page
What Comes Next?
I am Grateful
Thanksgiving I-Spy
Draw a picture of your meal
Build your own Turkey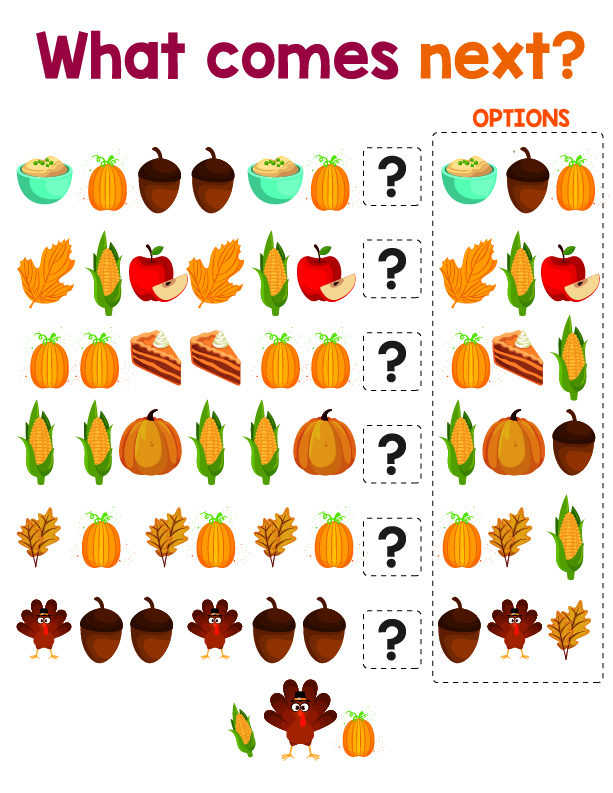 Most of these are self-explanatory on how to use but sit down with the kids and talk to them about their day.
When filling out the portion about what they're grateful for, it's the perfect way to start conversations that can lead to questions and great discussions.
Even though this year has been interesting, we have so much to be thankful for and things we should not take for granted.
Taking the time to hear the thoughts and words through your child's mind can be a great reminder of that.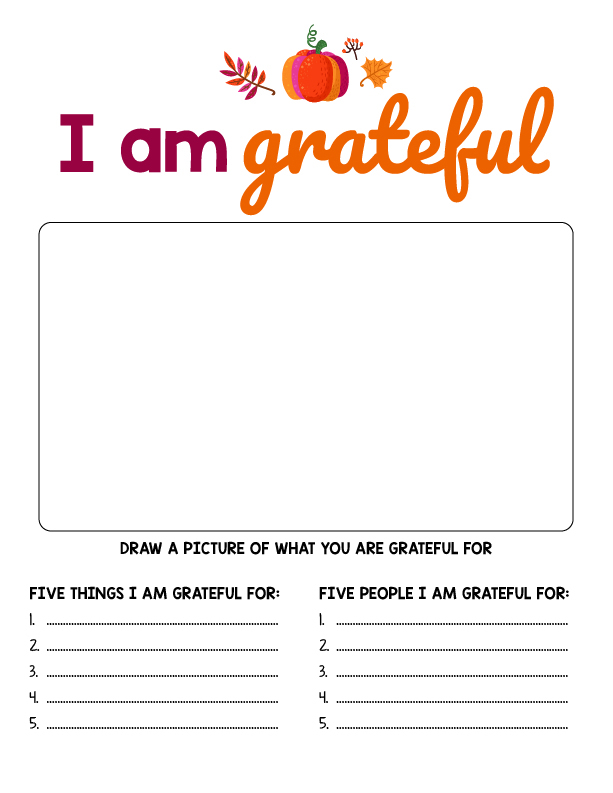 The Thanksgiving I-Spy portion of this pack is one of the best.
While most items are food-related, the kids must keep their eyes peeled for a few other things.
Add some fun excitement to it by having the children "gobble" like a turkey when they spy an item on the list!
While the kids are filling out their activity packs, here's a fun Thanksgiving edible treat they can enjoy: Thanksgiving Acorn Treats.
There will undoubtedly be giggles galore, and they'll also be working on their counting skills!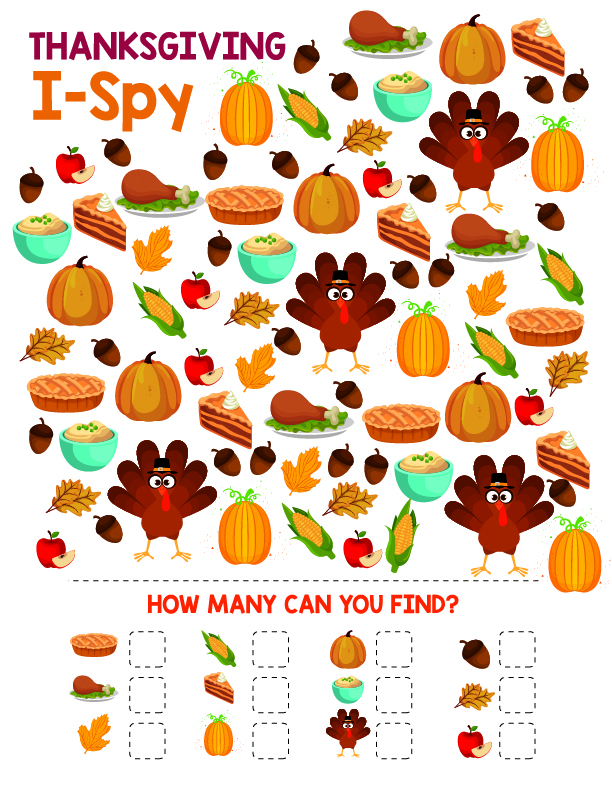 Don't forget to grab the glue and get ready to see how wild and crazy the turkeys can look.
Let the kids color the turkey, cut them out, and build them.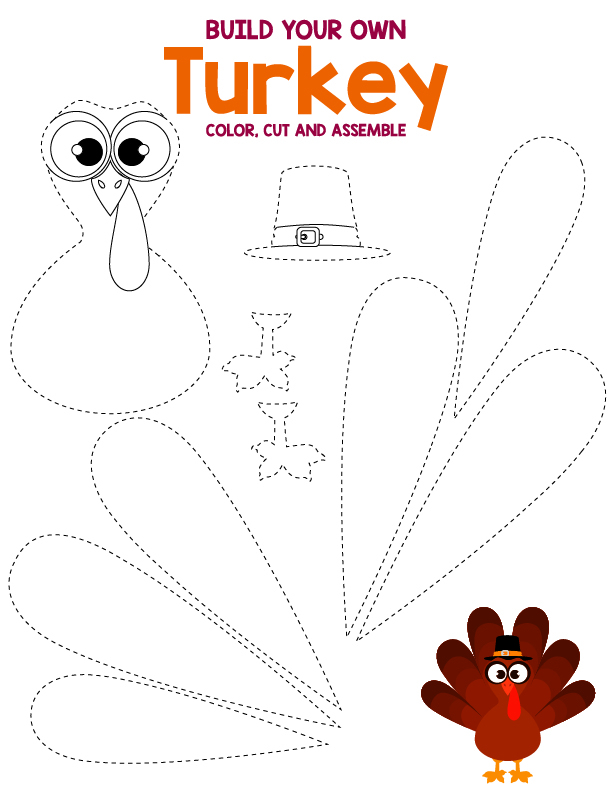 Are you ready to get this easy printable for the kids?
All you have to do is click, download, and print.
Like this fun activity for kids? Here are some other great resources.
Fun Activities for Kids: