I'm spilling everything I learned during my time at Pixar for the release of Disney Pixar's Toy Story 4. Read 25 things I learned first hand from Pixar about Toy Story 4 below.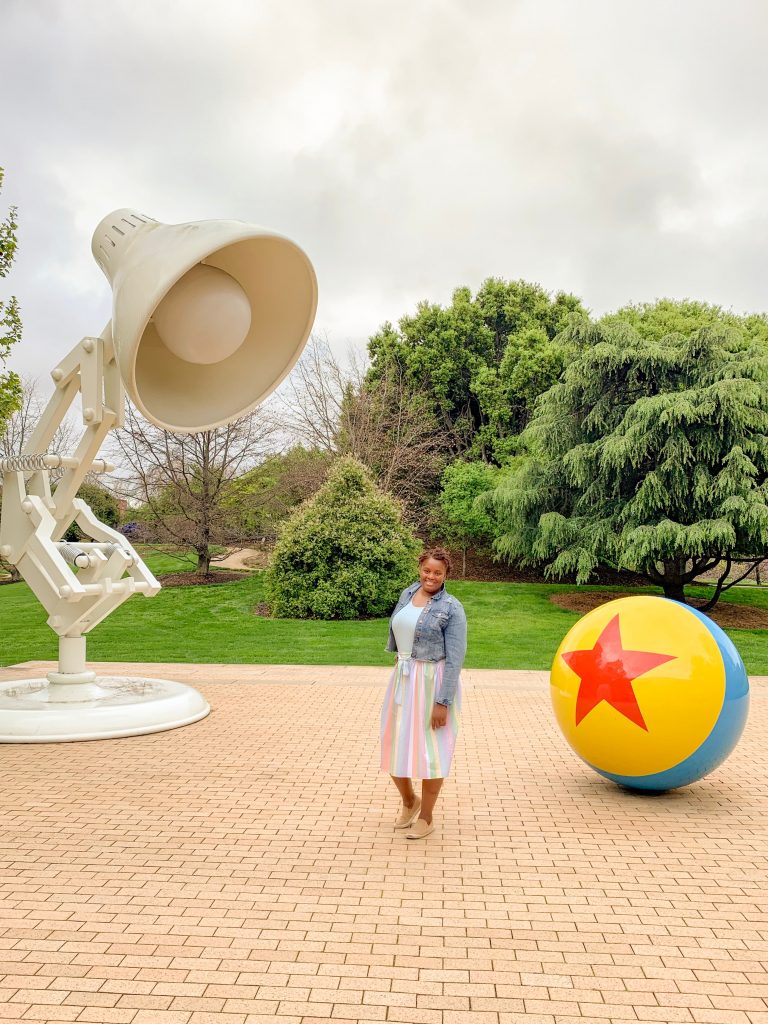 25 Things I Learned First Hand From Pixar About Toy Story 4
24 years and 20 films later, we arrive at Toy Story 4. Hitting theaters everywhere next week, this highly anticipated sequel from Disney Pixar will be the talk of the summer.
During my Pixar visit for the Toy Story press junket, I got to learn a lot about why we have a Toy Story 4, the animation, and the progression Pixar has made in the past 24 years.
Insider tips I learned at Pixar
First, did you know that Pixar started out making commercials? Yes, and they were so great at making commercials, they decided to branch out to movies, and was able to catch the eye of Disney. (Pixar was acquired in 2006 by Disney).
Toy Story was the first movie made by Pixar in 1995.
Here's a fun fact! Several names were being considered for Toy Story, with one of them being Toyz in the Hood.
Another rejected name was The Cowboy & The Spaceman. It's a good thing this one didn't work out since these films are not just centered on Woody + Buzz.
With Toy Story, this movie was made on a limited budget, designed within the limitations they had during this time, and with a crew of 129 and 129 employees.
Plastic toys worked best with the early equipment.
Toy Story 2 was released in 1999 and was made in eight months.
With Toy Story 2, Pixar had 459 employees and a crew of 325.
Regardless of how many people, better designs and technology, Pixar understood one thing. The story is king at Pixar. Nothing matters if you don't have a good story.
Everything has to work together to tell your story.
Toy Story 3 arrived in 2010.
By this point, Pixar had a good handle on what they were doing, with more experience and an even bigger crew of 400 and 1236 employees.
By Toy Story 4 (in theaters June 2019), Pixar added new rendering software, used plushies, and quite a few of the characters, like Andy got an upgrade.
They were also able to add cool effects like rain, dust, and cobwebs with new tools.
But still, Pixar remained true to the story and the toys.
They also thought it was important to stay consistent with the locations in the movies.
With Toy Story 4, Pixar had a crew of 475 and 1247 employees. Wow, what a difference from the first Toy Story!
In Toy Story 4, it will open with a rain scene. Did you know they worked on that rain sequences for almost six months?
This rain scene took most of their effects budget, but it was the money shot.
Another location/scene we will see in Toy Story 4 is the Antiques Mall. It took the creators nearly two years to create this scene. Which included a lot of research visiting antique stores, and learning all they could to create the perfect antique mall. As a person that loves flea markets and antique malls, they did a fantastic job, including details like the cobwebs and dust you find in these stores.
Speaking of cobwebs, the creators of Toy Story 4 used an artificial intelligence spider to create those cobwebs. When I tell you Pixar thought of every single detail, they left no stone unturned.
Toy Story 4 Easter Egg Tip: Every single Pixar film is represented in the Antiques Mall scene, so keep your eyes peeled next week!
With the carnival scene, you will see in Toy Story 4; the creators also took several fun field trips to carnivals all over Los Angeles to get accurate details.
Bo Peep, who has also got a new look in Toy Story 4, is one of the main reasons why we have this sequel.
We all love Mr. Potato Head, voiced by Don Rickles. He passed away before Toy Story 4 was created. Rickles' family approached Pixar asking could they find a way to include him in Toy Story 4. Because Pixar is family, they found a way to honor him. Director Josh Cooley shared with us that they were able to take previous recordings and clip them together for his lines. How cool is that?
About Toy Story 4
The toys are back on the big screen with an all-new adventure in "Toy Story 4." Woody, Buzz and the whole gang find themselves far from home, discovering new friends—and old ones—on an eye-opening road trip that takes them to unexpected places.
Fans around the world thought the toys' story had ended when Andy brought his long-loved pull-string cowboy Woody and the gang—Buzz, Jessie, Slinky, Rex and the rest—to live with Bonnie, a young friend of the family who—like Andy—has a huge imagination when it comes to her toys. "Like most people, I assumed that 'Toy Story 3' was the end of the story," said director Josh Cooley. "Turns out it was only the end of Woody's story with Andy. Just like in life, every ending is a new beginning. Woody now being in a new room, with new toys and a new kid, was something we have never seen before. The questions of what that would be like became the beginning of an entertaining story worth exploring."
In "Toy Story 4," when Bonnie finds herself all alone during kindergarten orientation, Woody just has to help—even if it means digging through a trash can to retrieve a few art supplies for his kid. The effort is a resounding success, but when Bonnie's beloved new craft-project-turned-toy, Forky, declares himself trash and not a toy, Woody takes it upon himself to show Forky why he should embrace being a toy. "Forky is like a newborn," says producer Mark Nielsen. "He doesn't know anything about life—he doesn't even understand why he's alive or what a toy even is. He makes Woody vocalize what it means to be a toy."

When does Toy Story 4 come out?
Next week! Toy Story 4 will be in theaters June 21st! We can't wait to check out! Stay tuned for my spoiler-free review for parents of teens!
Like TOY STORY on Facebook
Follow TOY STORY on Twitter
Follow TOY STORY on Instagram
Visit the official TOY STORY website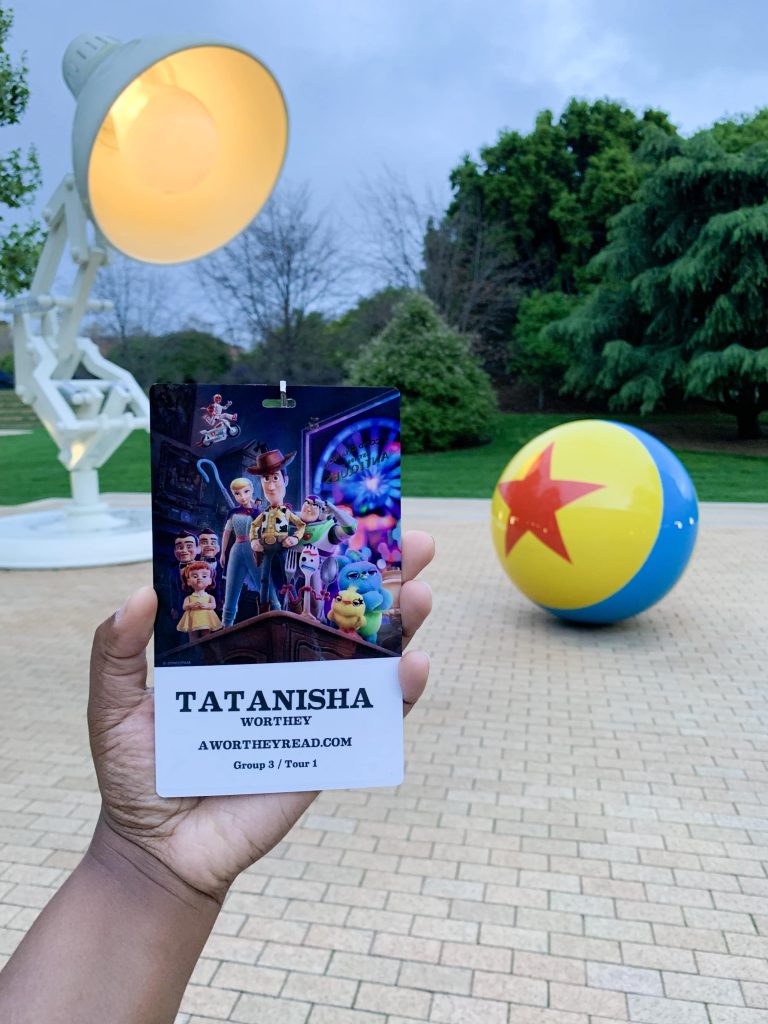 Thank you, Disney, for hosting me on this press junket. Learn more about my trip:
My Pixar Adventure | The Making of Forky from Toy Story 4
The Return of Bo Peep in Toy Story 4
Plus, book a trip to Toy Storyland at Disney's Hollywood Studios: Guide to Disney's Hollywood Studios Toy Story Land