Are you looking to make your own Valentine's Day cards this year? Check out this Valentine's Card Free Printable for kids to use!
Your kids are about to have a ton of fun this Valentine's Day. Guess what? It's free to print!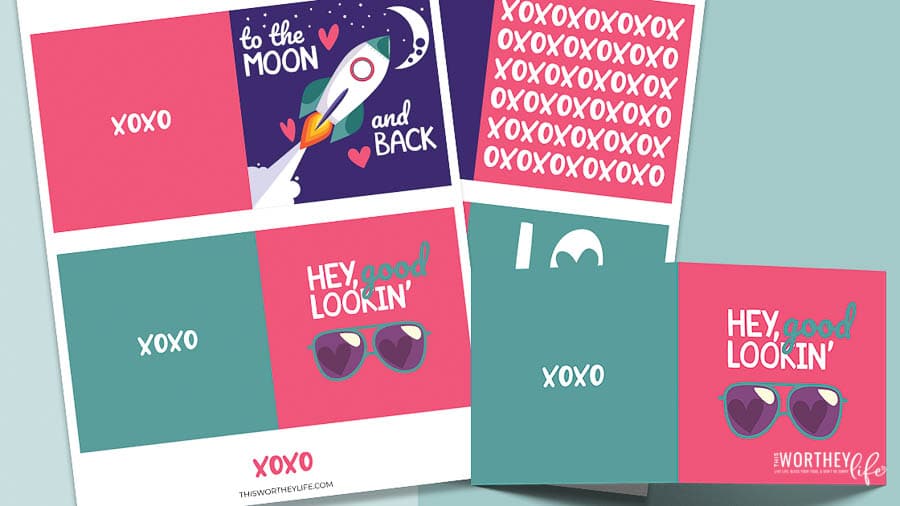 Valentines Card Free Printable For Kids To Use
When my kids were little, we loved going to the store and buying Valentine's Day cards. The Internet is amazing because now you don't even have to leave your house to get cards for the kids.
You can easily print this out and let your kids hand them out at school! Plus, these Valentine's cards are so cute and creative.
This Valentines Card Free Printable is a lot of fun because it's colorful and is great for a boy or a girl.
How to Use This Free Printable
Wondering how to use this free printable? I have some ideas for you! When it comes to Valentine's Day celebrating, there is so much fun you can have.
Here is how to use this free printable.
Put it in your child's lunch
Forgot to grab a card for them this Valentine's day? Print this out and put it in their lunch. They will love the fact that their mom thought of them. Hey dads, you can also use this to put in your kids' lunch.
The kids don't care who puts it in their lunch; they care about love and fun.
Give the card to a neighbor
Do you have a neighbor who could use a little cheering up this V-day? Well, you can easily print out this card and give it to the neighbor. Knowing they have someone thinking of them will make them so happy!
Give it to your spouse
While this card is great for kids, it can also be used between spouses. It's easy to get caught up in the hustle and bustle of life that you accidentally forget about your spouse for this day of love. Print this out and use it as your card this year, your spouse will love it.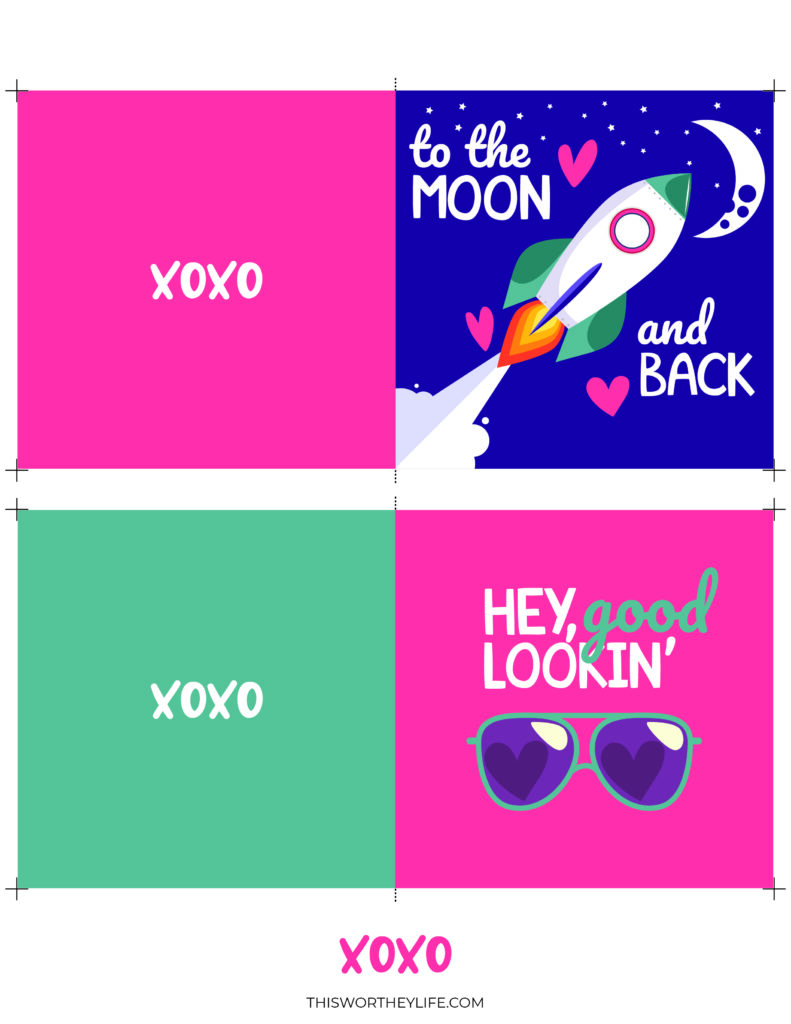 Go ahead and print out this Valentine's card free printable for your kids or for yourself. There are a lot of options.
Whether you're running late and need a quick V-day card or you can't find anything at the store you like, I hope you enjoy this option! Do you plan on printing these out? What big plans do you have for these Valentine's cards?
Also, while you're printing this Valentine's printable, be sure to grab FREE Valentine's Day Worksheet Printables To Use. These worksheets would be great to use in a classroom party or to keep the kids busy on Valentine's Day.
We also have a round of other free printables you can use for Valentine's Day.
More Valentine's Printables + Treat ideas:
You Rock My Socks FREE Valentine's Day Printable
20 Valentine's Day Treats For Kids