New to Elf on the Shelf this year? Let's start with where to buy Elf on the Shelf, plus super easy ideas you can do in under 5 minutes.

Where To Buy Elf on the Shelf + EASY ideas
If you're new to Elf on the Shelf this year, you may be wondering where to buy one from? There are quite a few retailers that sell Elf on the Shelf. Here's a list of places you can buy an Elf:
Target (in-store and online)
Walmart (in-store and online)
Meijer (in-store
Local boutiques will often carry these as well
Home Goods (I've seen accessories for Elf on the Shelf here)
Kohl's (in-store and online)
eBay + Facebook Marketplace – Be sure to check these places for gently used Elf on the Shelf Dolls.
Random online search- sometimes, you can find random places that sell Elf on the Shelf dolls and accessories.
Jane.com and other online boutiques. I've found places like this sell a ton of Elf on the Shelf accessories, so be sure to check this spot out!
Have you found it somewhere else not mentioned? Drop me a line and let me know!
Easy Elf on the Shelf Ideas
And now that you've got your Elf, here are some super simple ideas you can do! Of course, if you want to take it up a notch, I have a ton of creative Elf on the Shelf ideas you can checkout as well.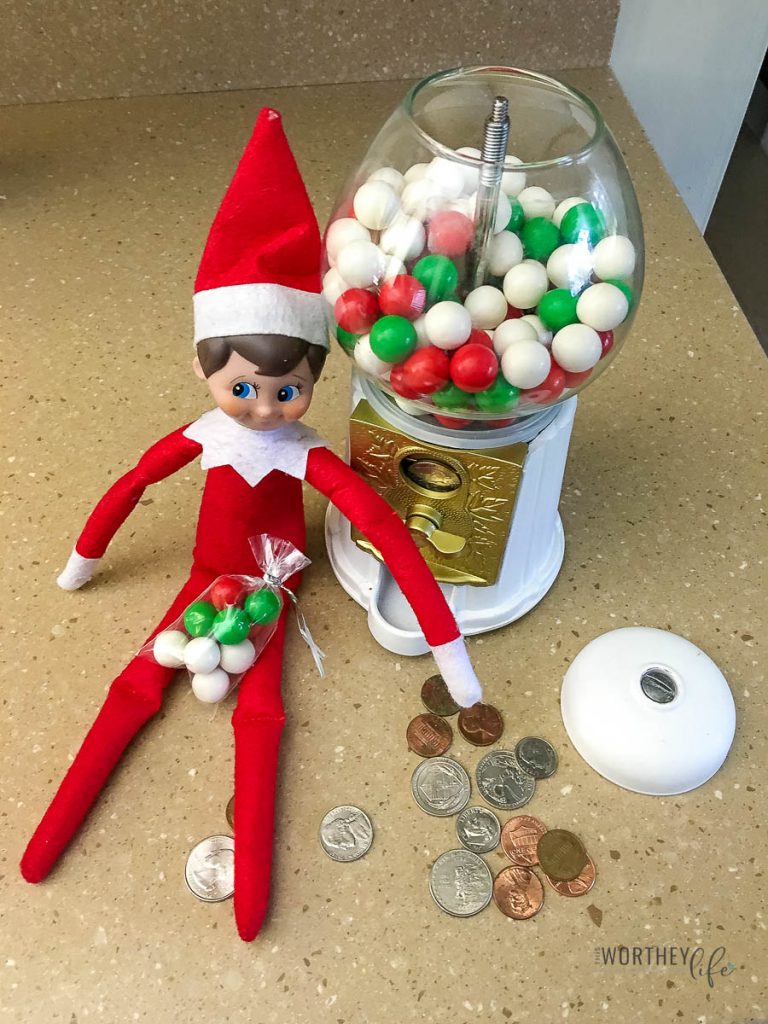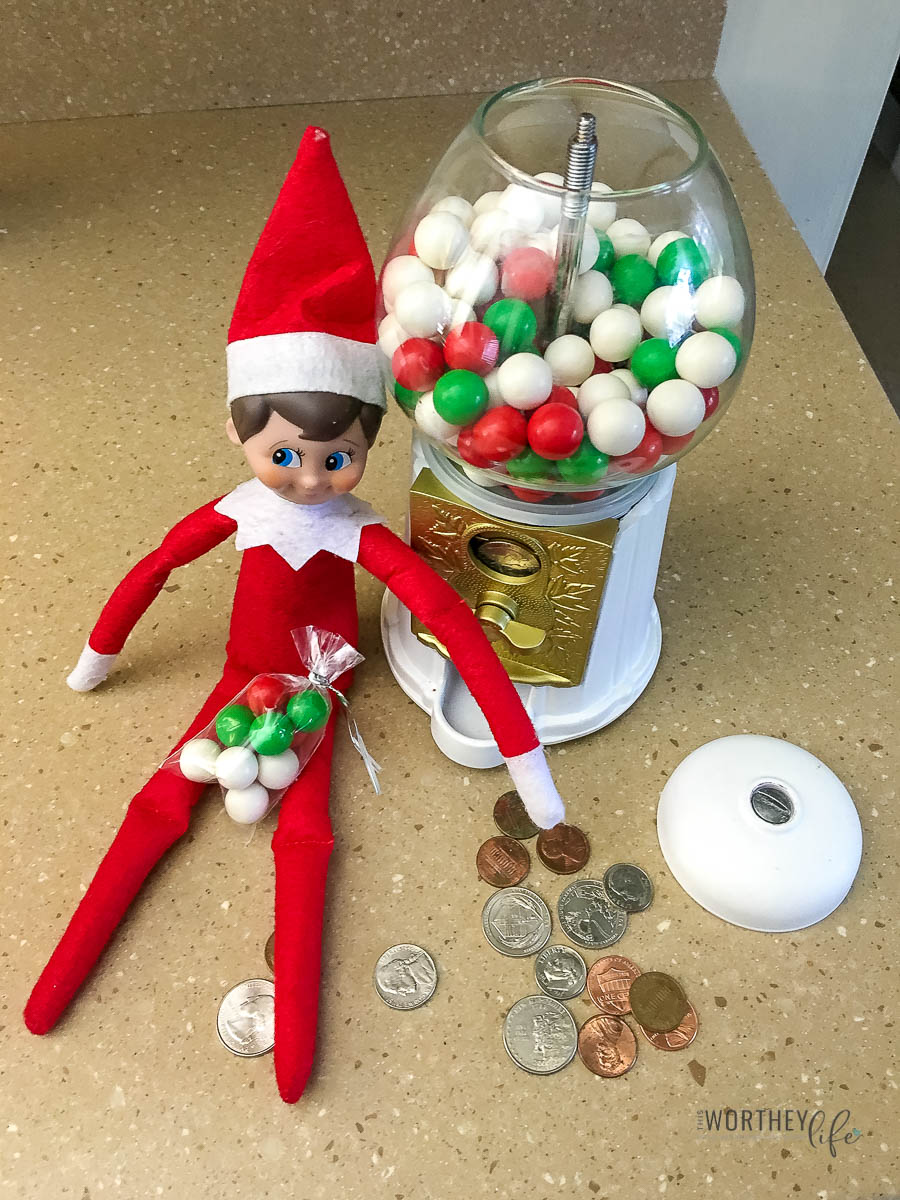 Have you Elf leave bubble gum and change for the kids.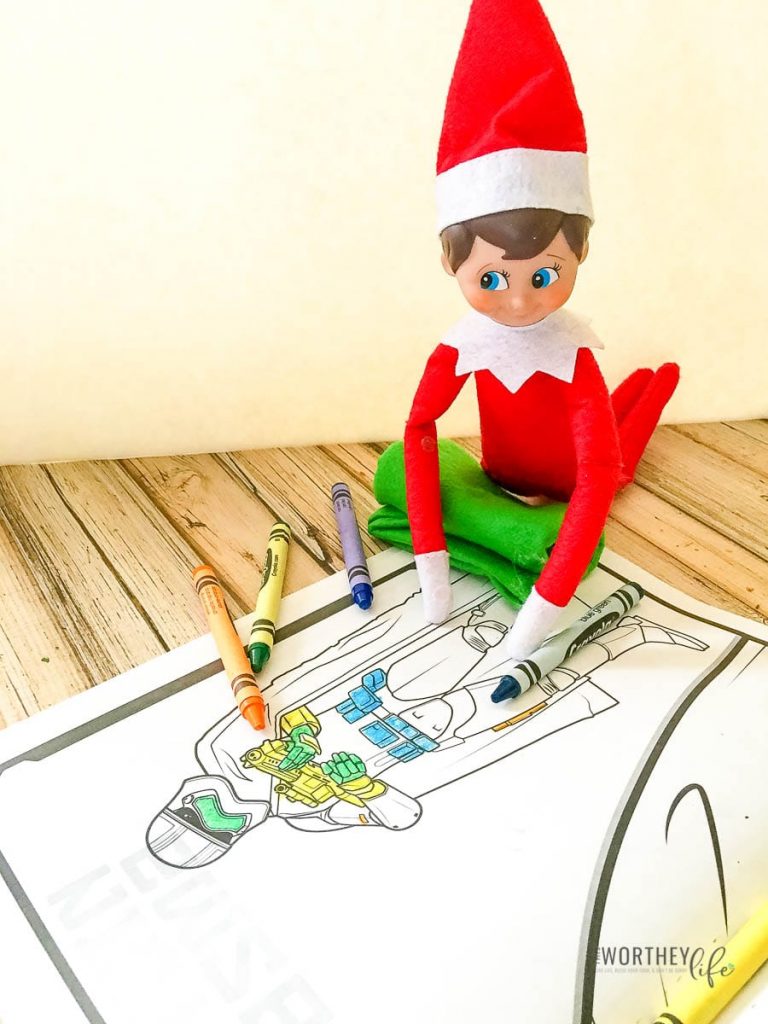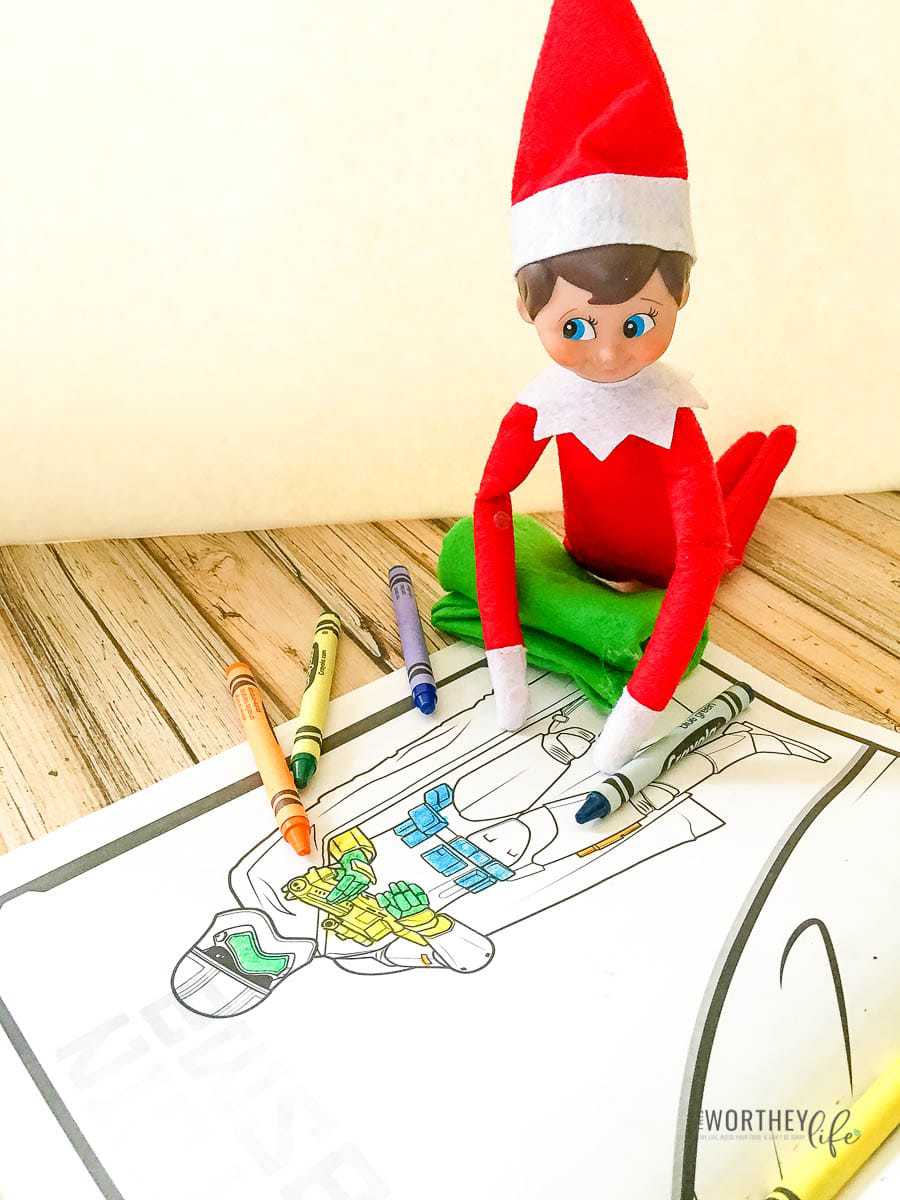 Do your kids love Star Wars? Have Elf coloring a few Star Wars pages. Or, use coloring pages of their favorite character. If your kids are into Toy Story, I have free Toy Story printables you can use!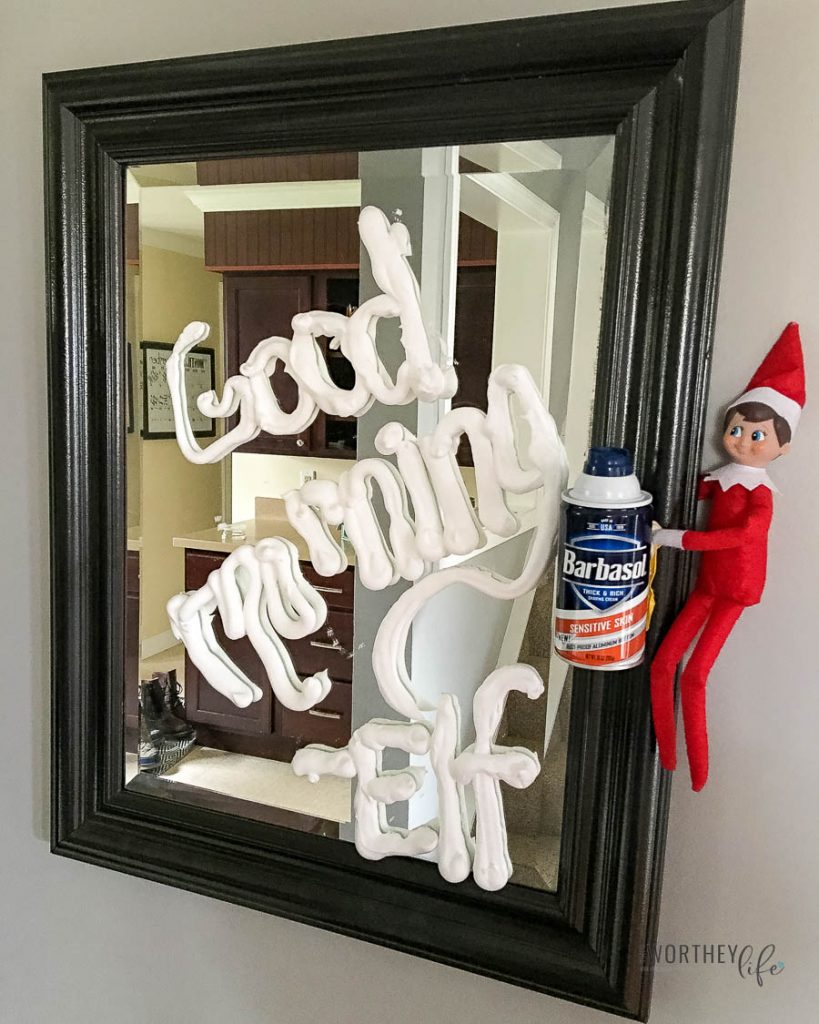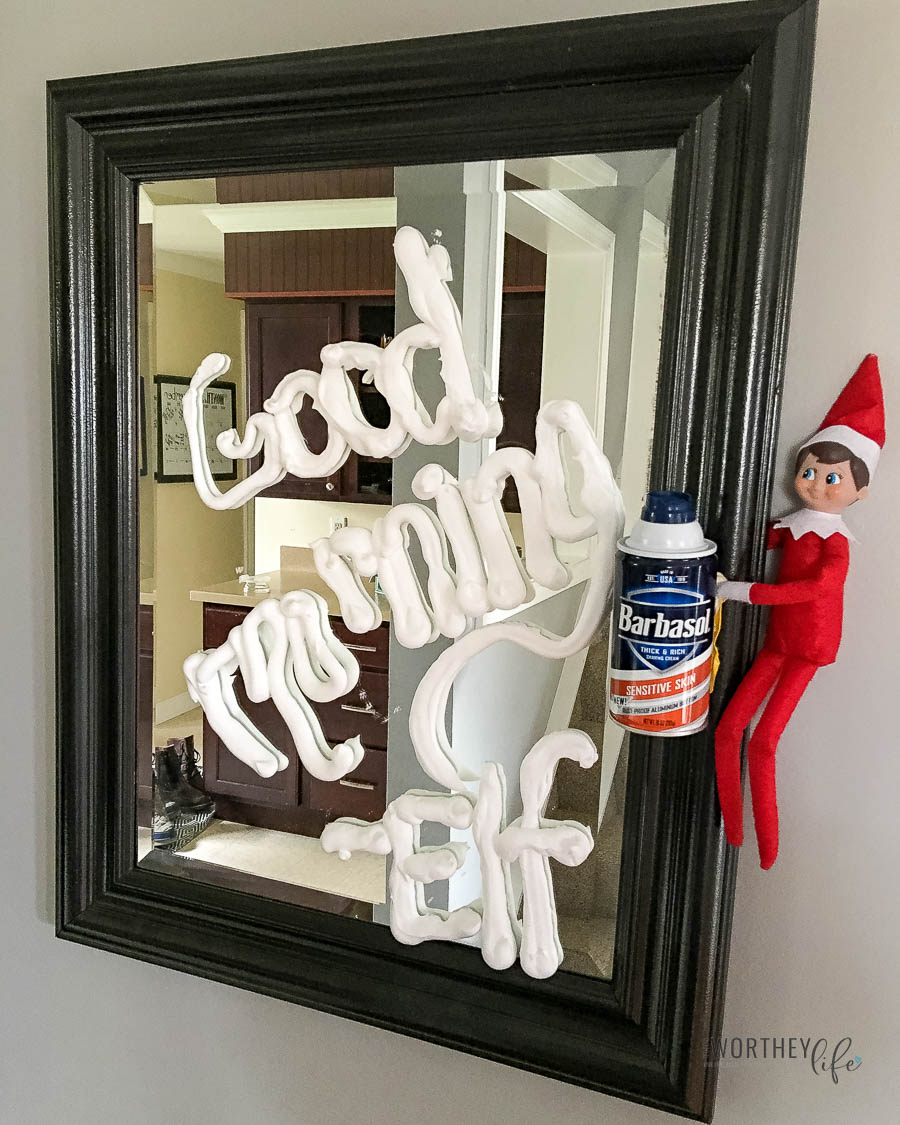 Grab some shaving cream and have your Elf leave a note on the bathroom mirror or a window for the kids.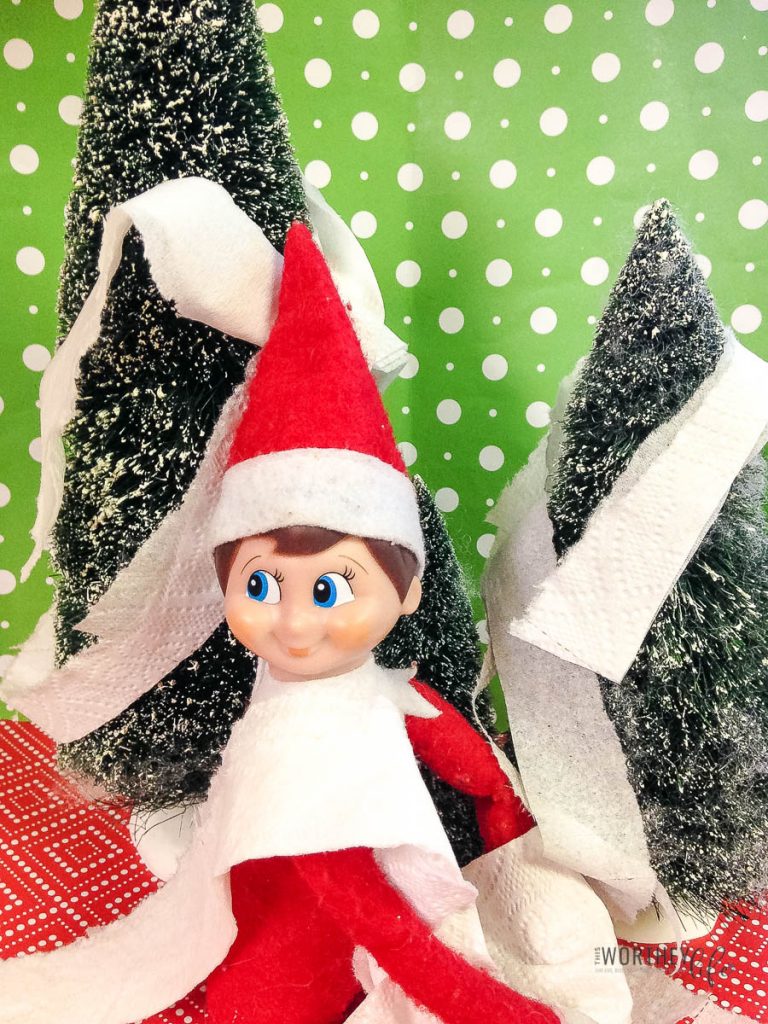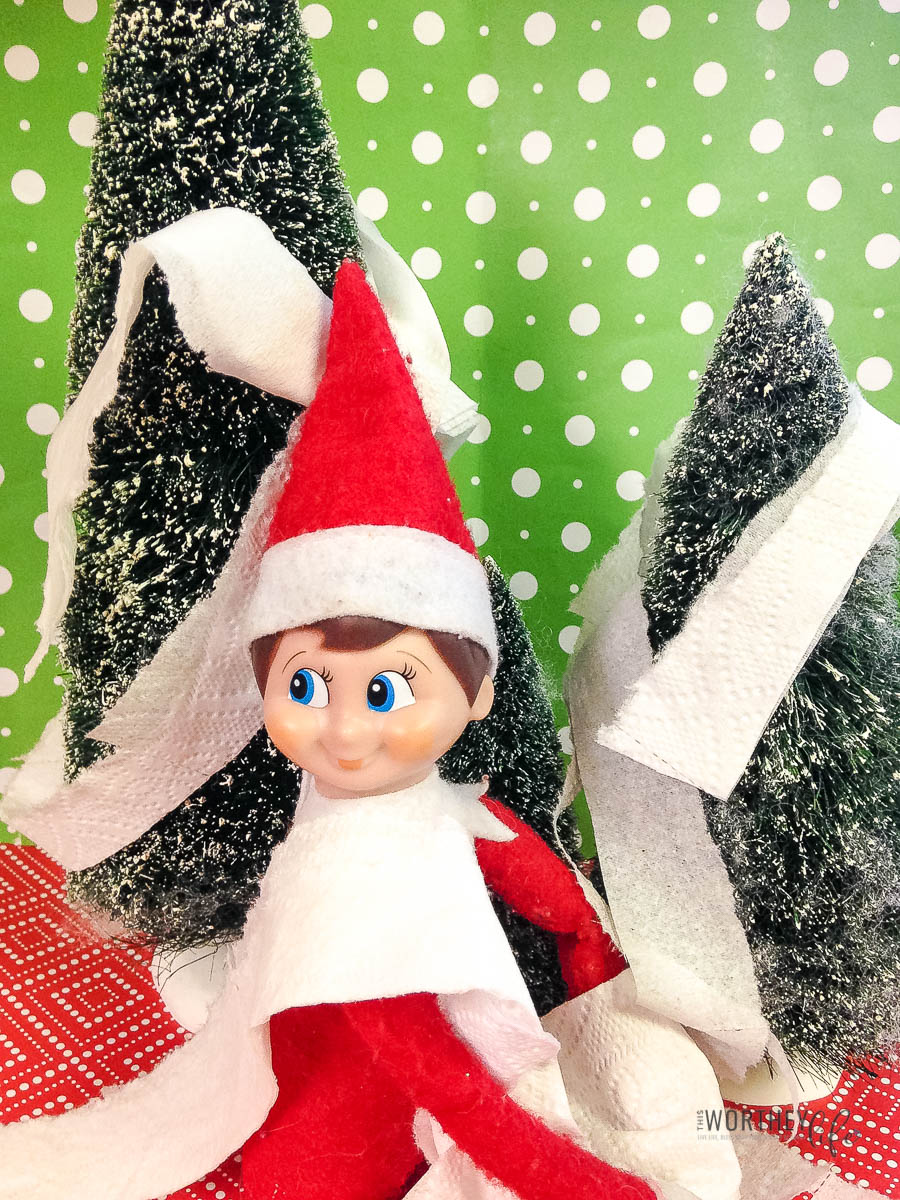 Grab a little tissue and have Elf "tp" (toilet paper) the Christmas decor or parts of the house.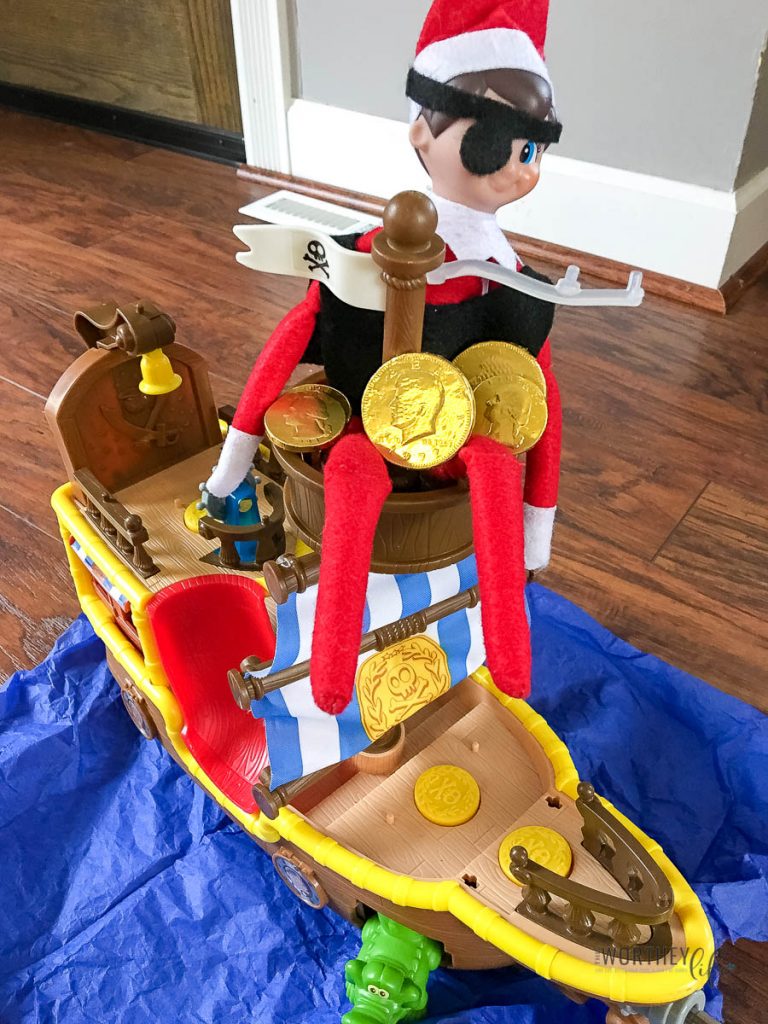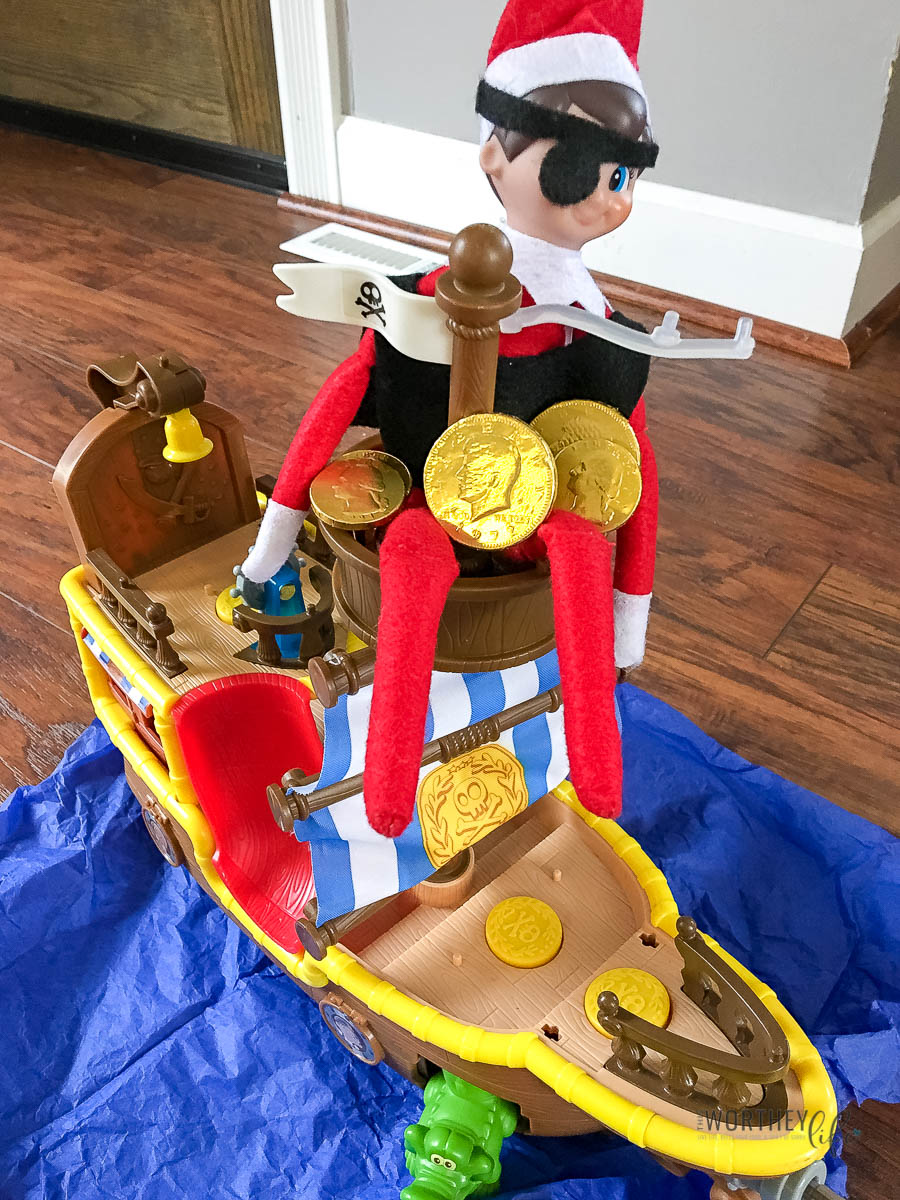 Elf becomes a pirate! Look around your kid's toybox and get creative with their toys and your Elf!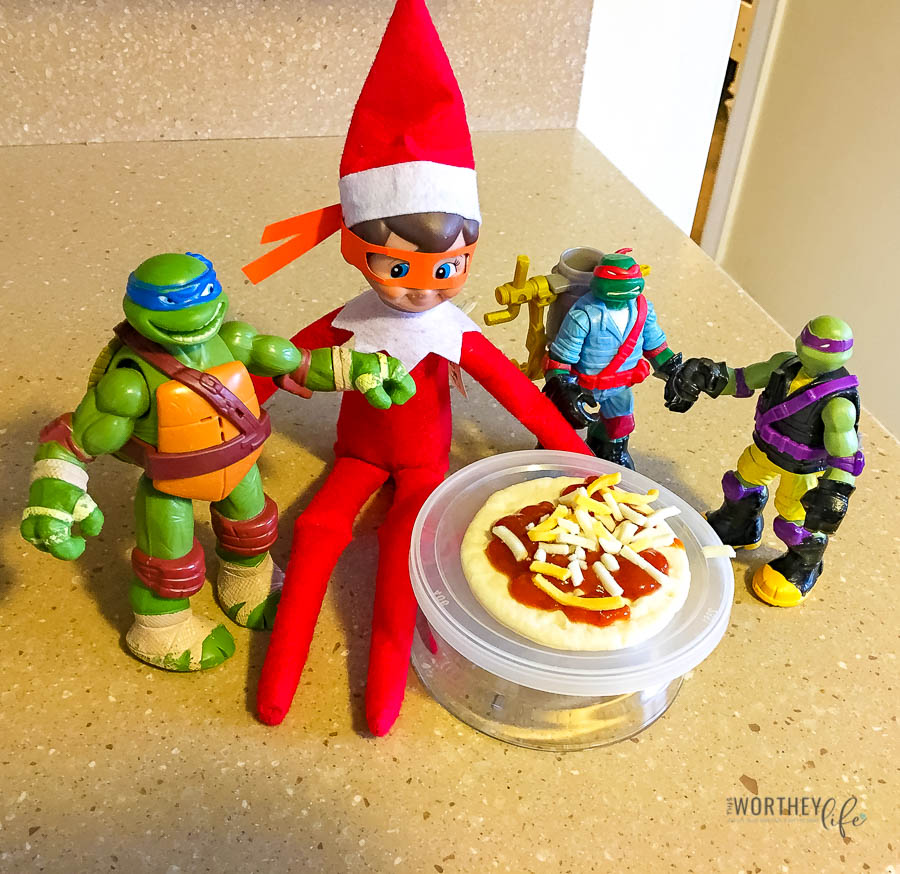 Elf hangs out with the homies. Look, it's the Ninja Turtles, and of course, they had to order pizza. You can use those Oscar Mayer Lunchables (the pizza variety) to pull off this scene.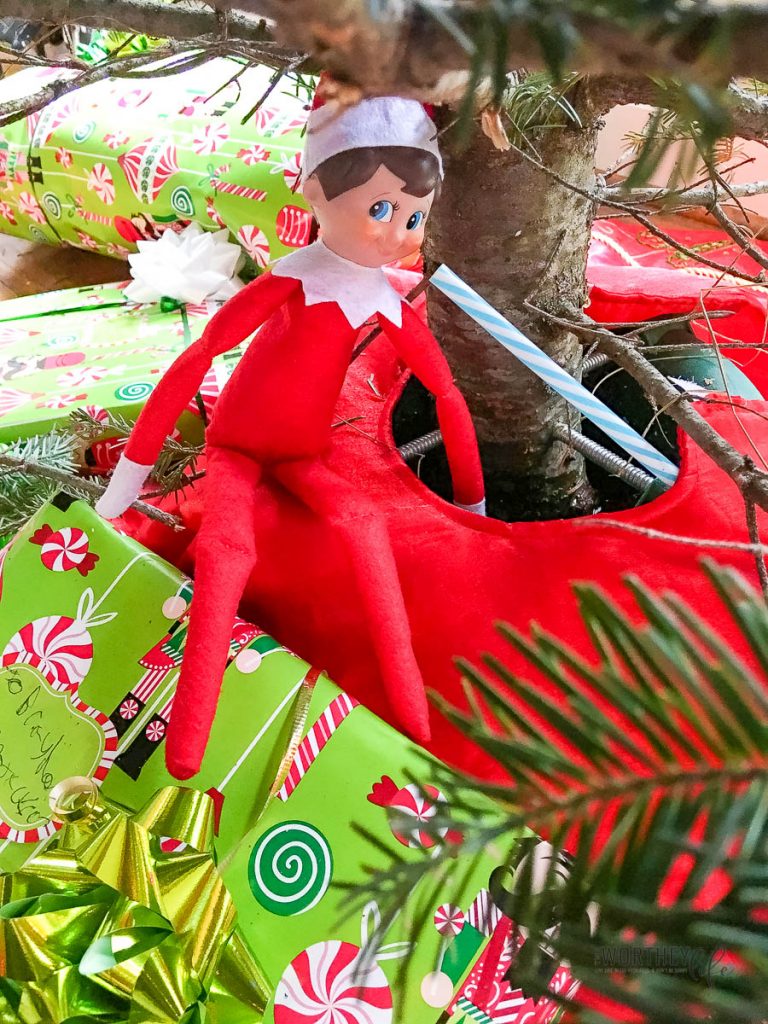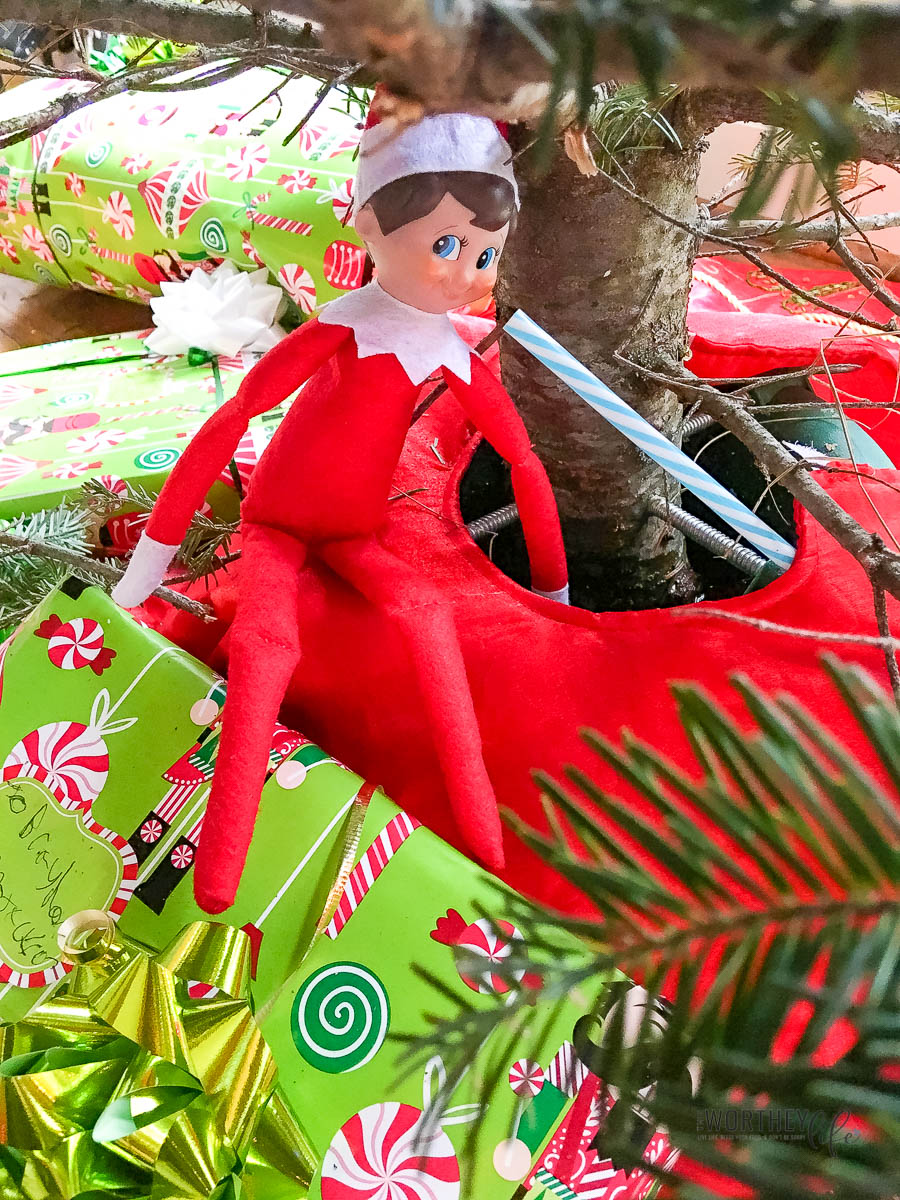 Elf plays hide and seek. Hide your Elf at the bottom of the tree and have the kids try to find him! Sneaky little Elf!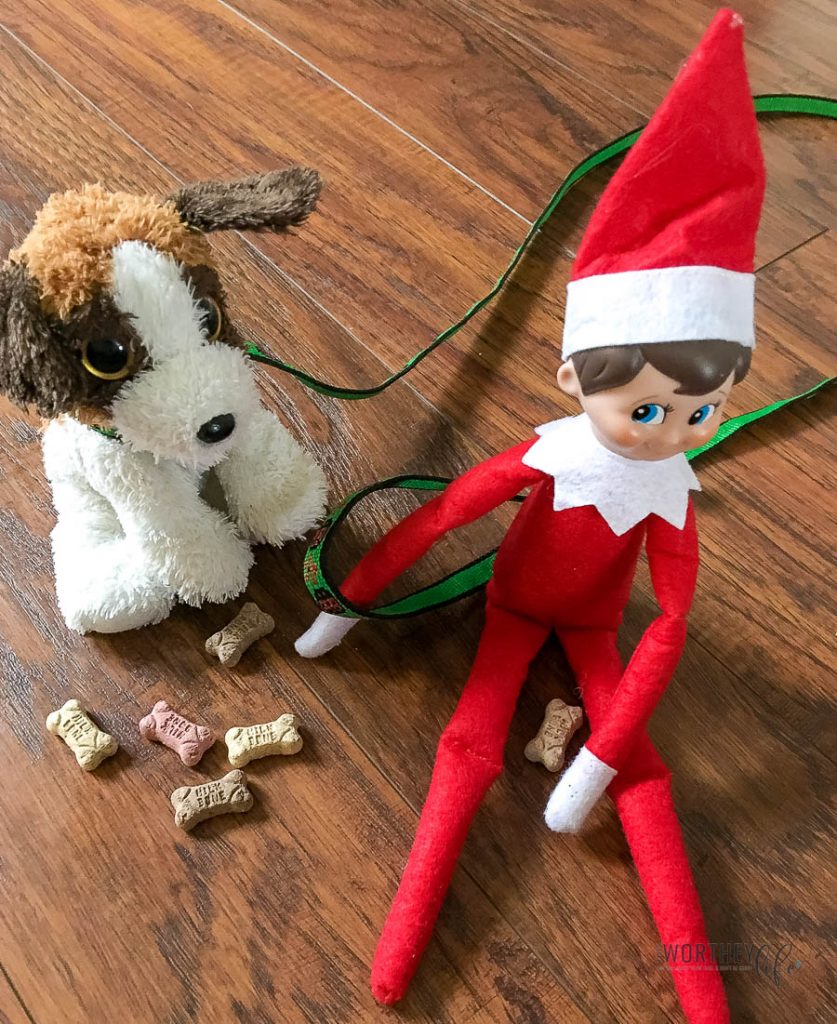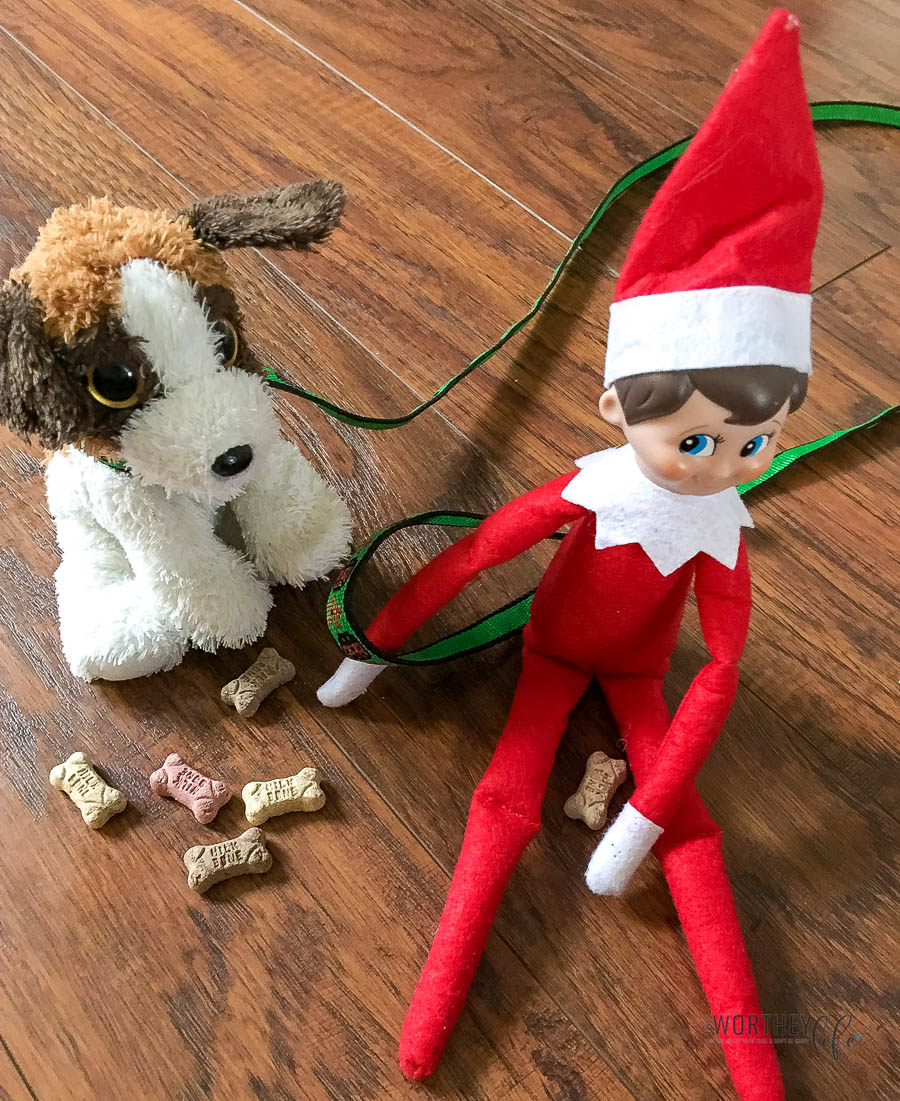 Elf hangs out with his best pal. You can find accessories like an Elf on the Shelf pet here.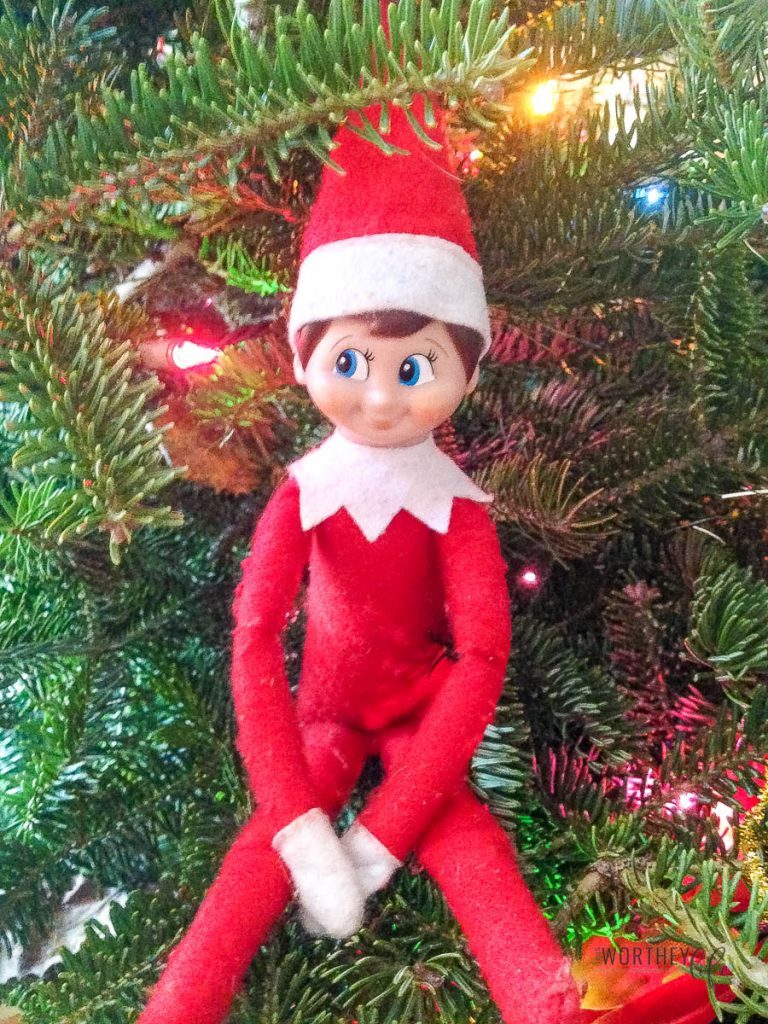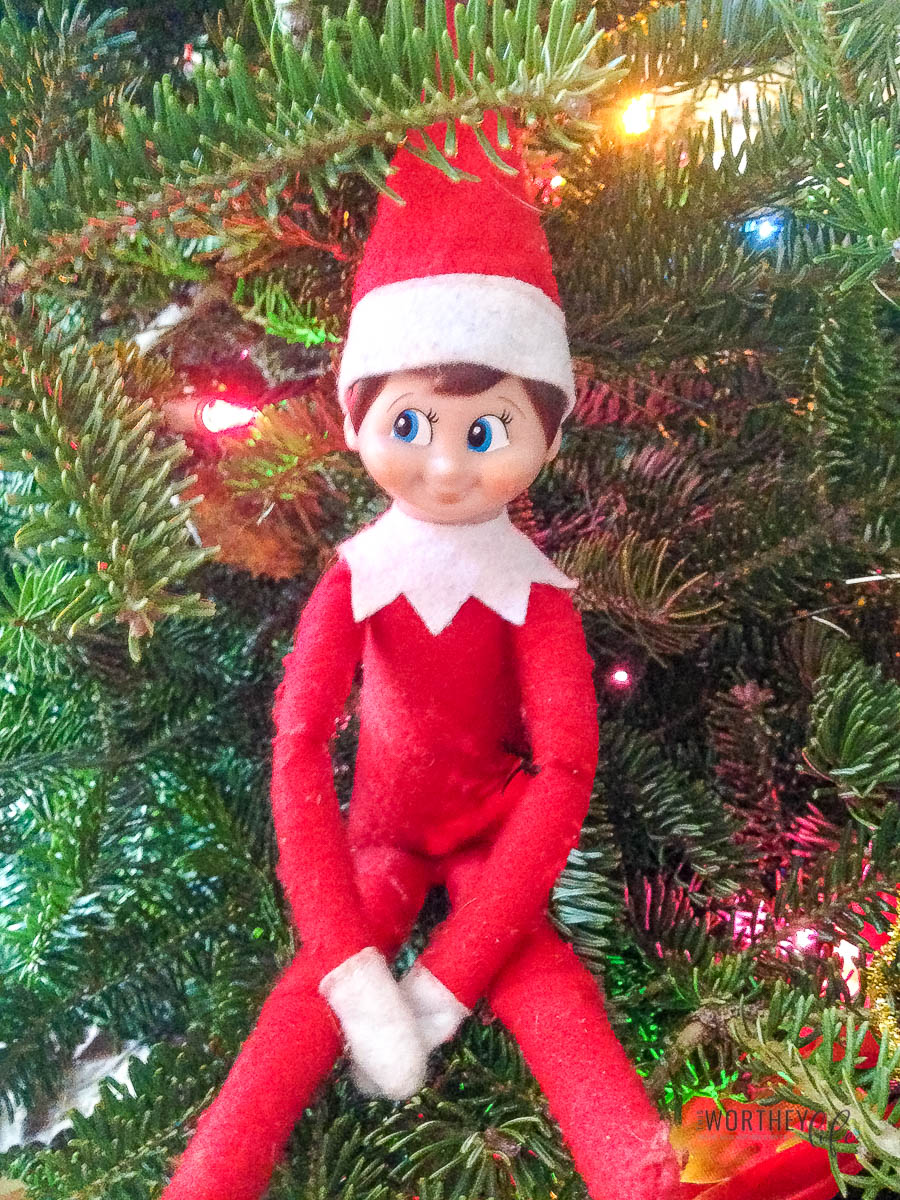 And when you don't know what to do, an easy default idea is to have your Elf on the Shelf sit on the Christmas tree. There were days when I forgot to move the Elf, so he would sit for days in the same spot. And, if you're kids ask why didn't the Elf move last night, here's a list of ideas you can use.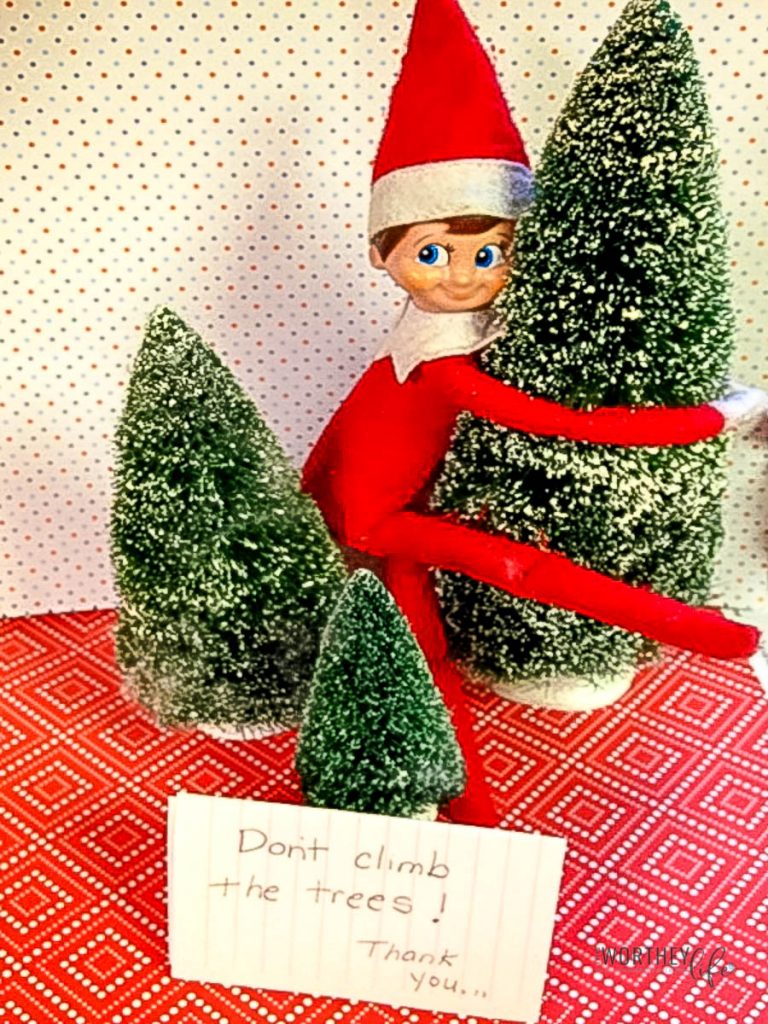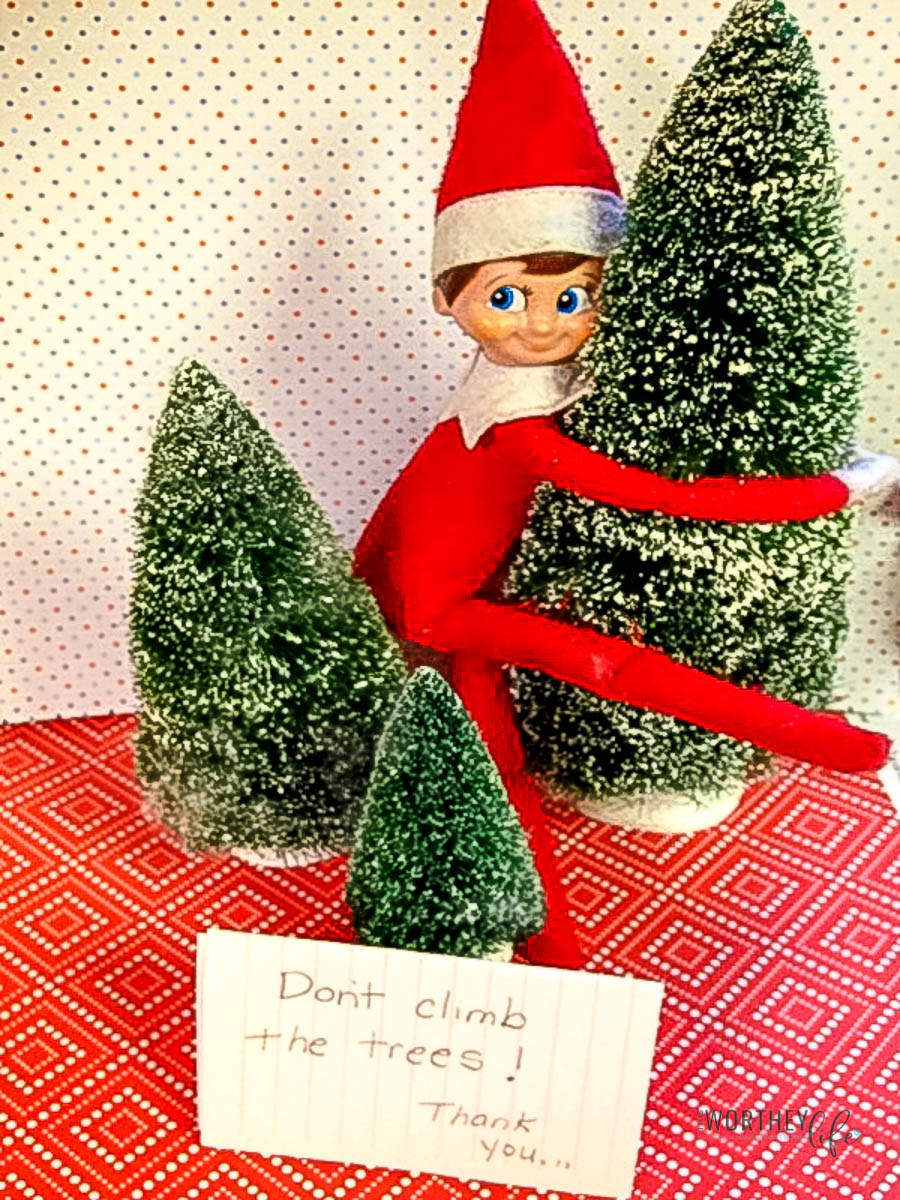 Sometimes that little Elf doesn't like to listen!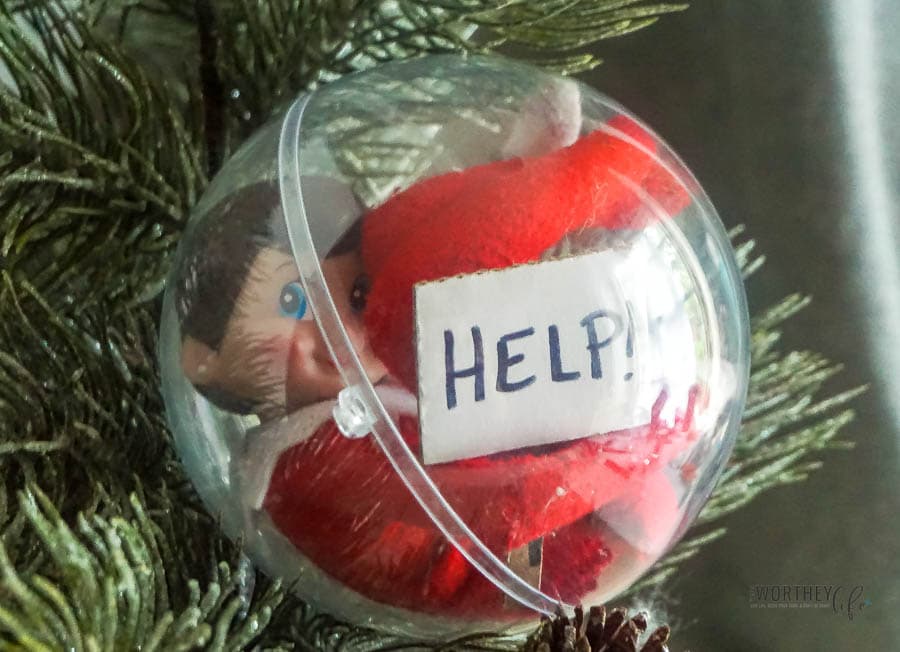 Help her! She's stuck! Get a clear plastic ornament and stick your Elf inside with a little note that says help (or something else your kids might find funny). Then place her (or him) on the tree and have the kids look for the Elf the next morning.
Elf on the Shelf Notes
Get a felt board and have the Elf leave fun notes for the kids. This could be a great way for the kids and their Elf to communicate.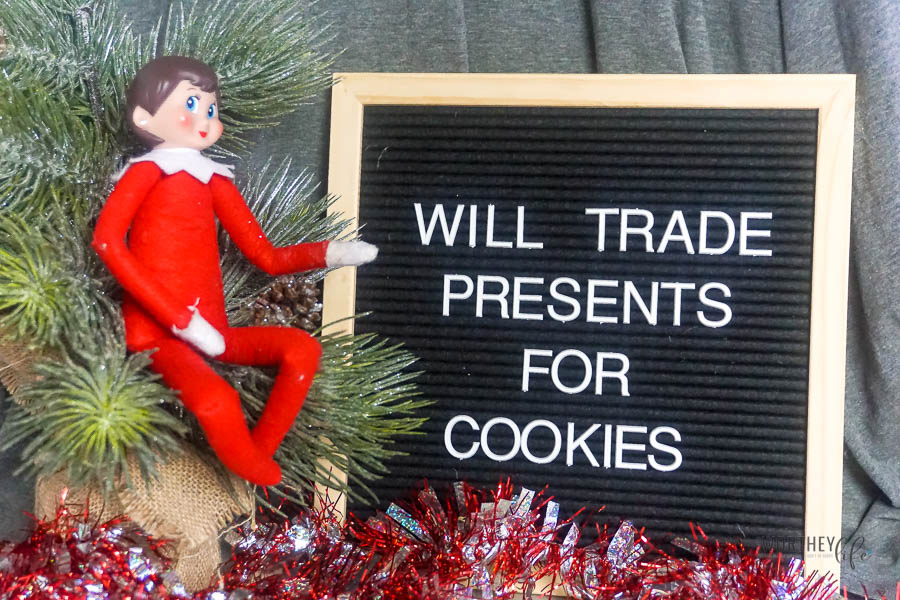 This elf wants to trade a few presents for cookies. I think that's an easy trade!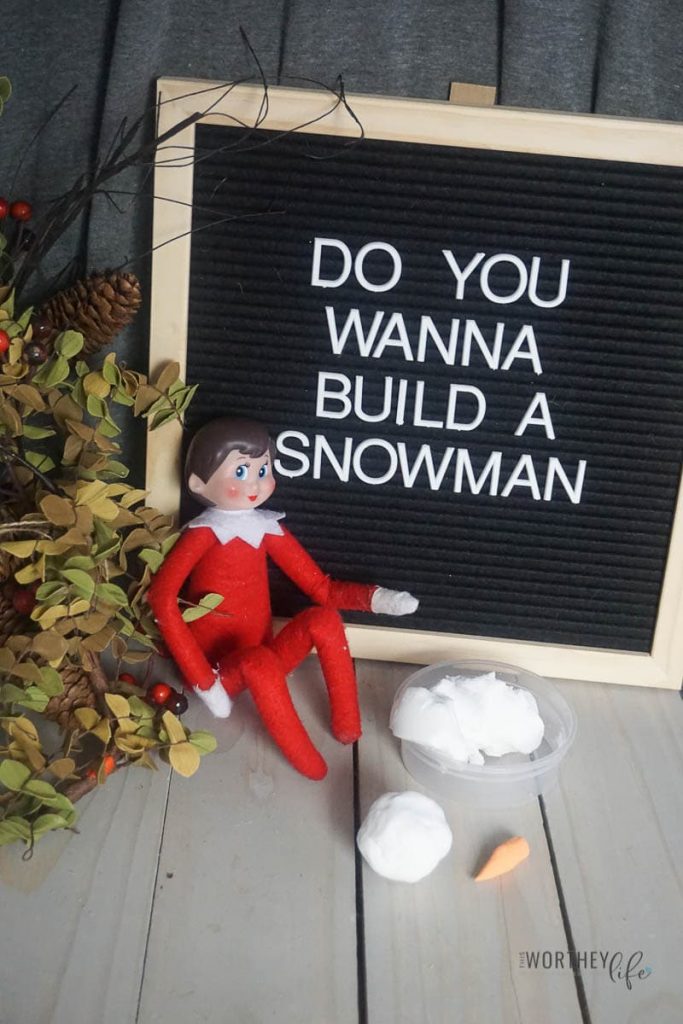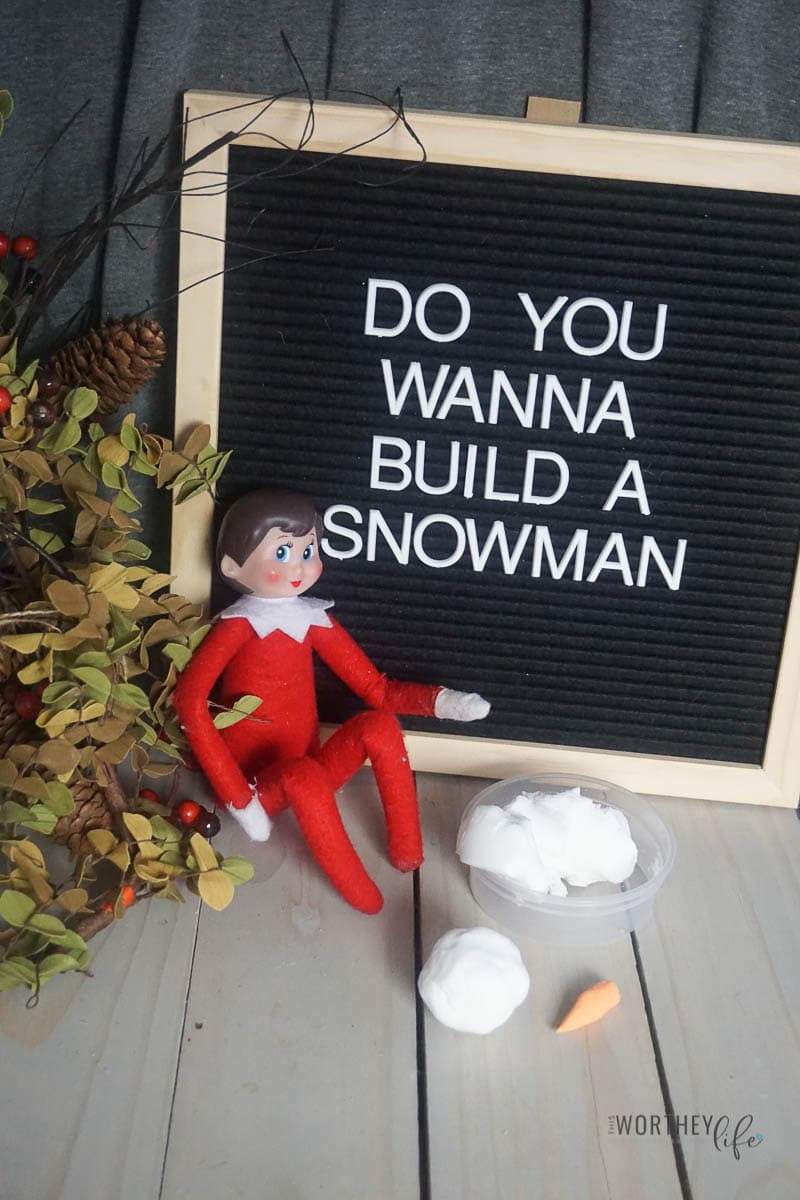 Frozen 2 comes out this week, so it's we all know where this line comes from! Plus, this would be a fun activity for the kids to do- build an indoor snowman.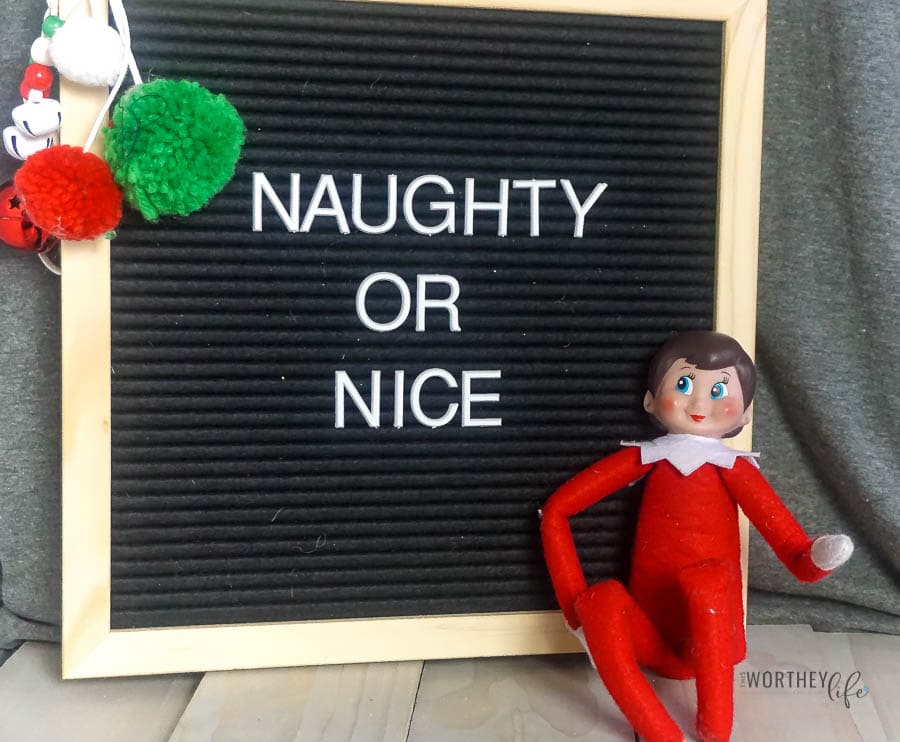 Have you been naughty or nice this year?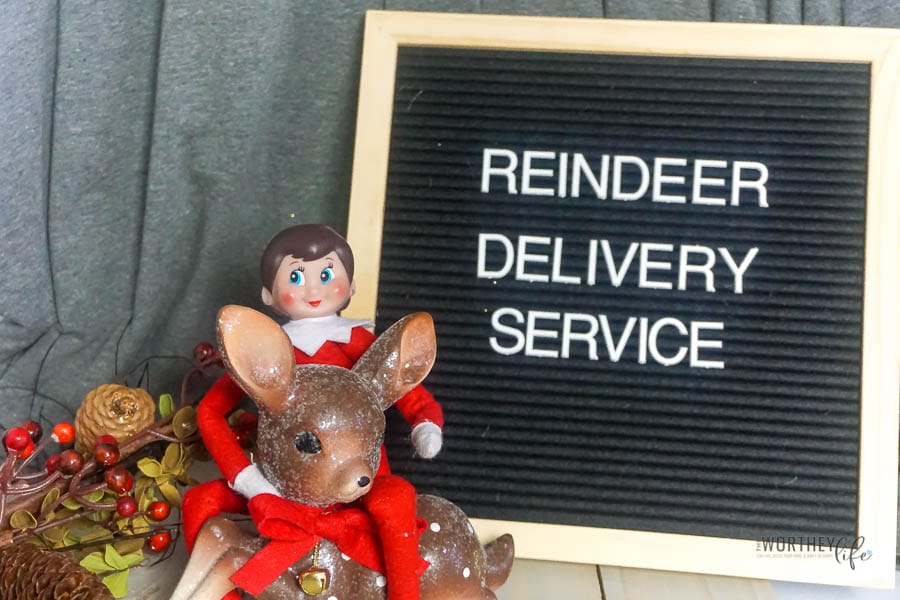 Bring in some of those Christmas reindeer you have around the house to create a simple Elf on the Shelf note.
So many fun ways to have fun with your Elf on the Shelf this year.
Check out these other Elf on the Shelf ideas below:
Elf On The Shelf Return Ideas – 20+ Ideas!
Best Elf on The Shelf Ideas found on Instagram
Elf on the Shelf Welcome Letter Printable
50 Easy Elf on the Shelf Ideas (For Busy Moms) & Printable
Elf Builds A Cardboard Gingerbread House