Are you doing Elf on the Shelf this year? Here's a super easy activity do. Have the Elf make a Cardboard Gingerbread House for your kids! Or, you can have the kids create their own gingerbread house, and the Elf can "judge" them! Either way, it's a fun Christmas activity to add to your bucket list.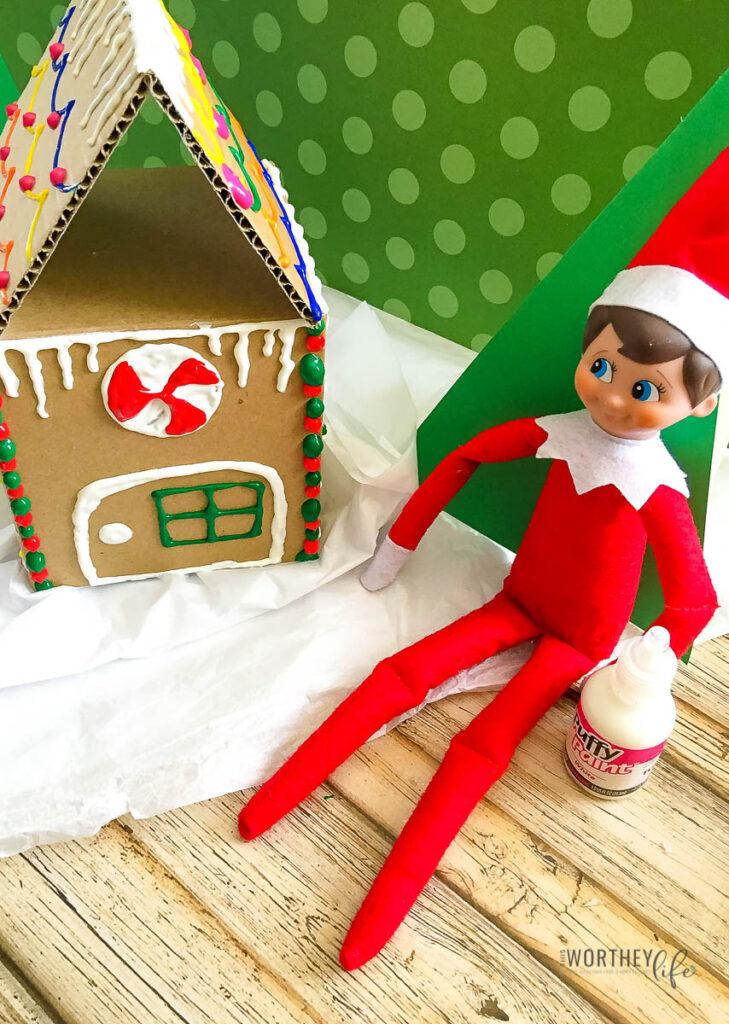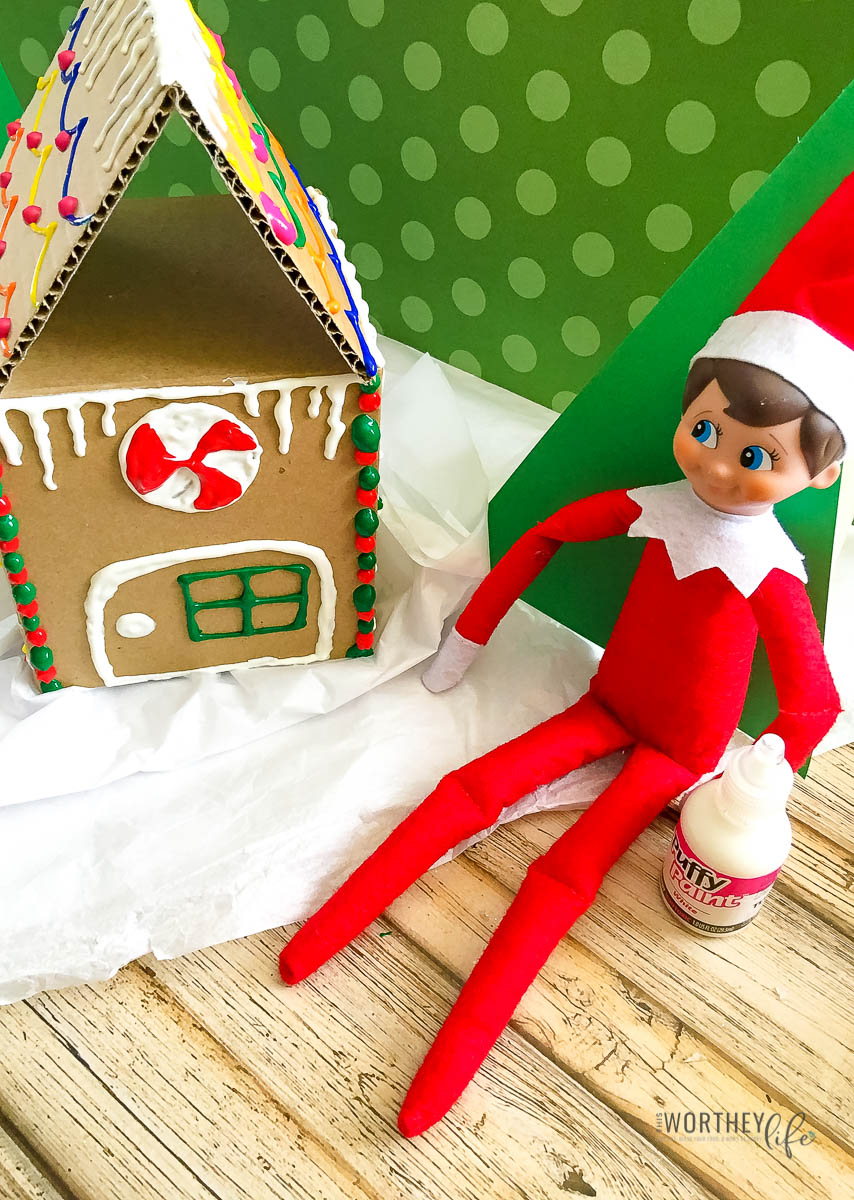 Elf Builds A Cardboard Gingerbread House
The Elf makes his or her arrival at the end of this month, are you ready? My boys are now teens, so our days of doing Elf pranks and activities are just about over. They know just how the Elf works, but for years, I had them loving the magic of the little Elf on the Shelf. If you're one of those parents that are still going strong with coming up with ideas every night, you're in luck! I have a ton of great content you can check out in our Elf on the Shelf section. From creative ideas, to what to say when you forget to move the Elf to the EASIEST of ideas, I got you!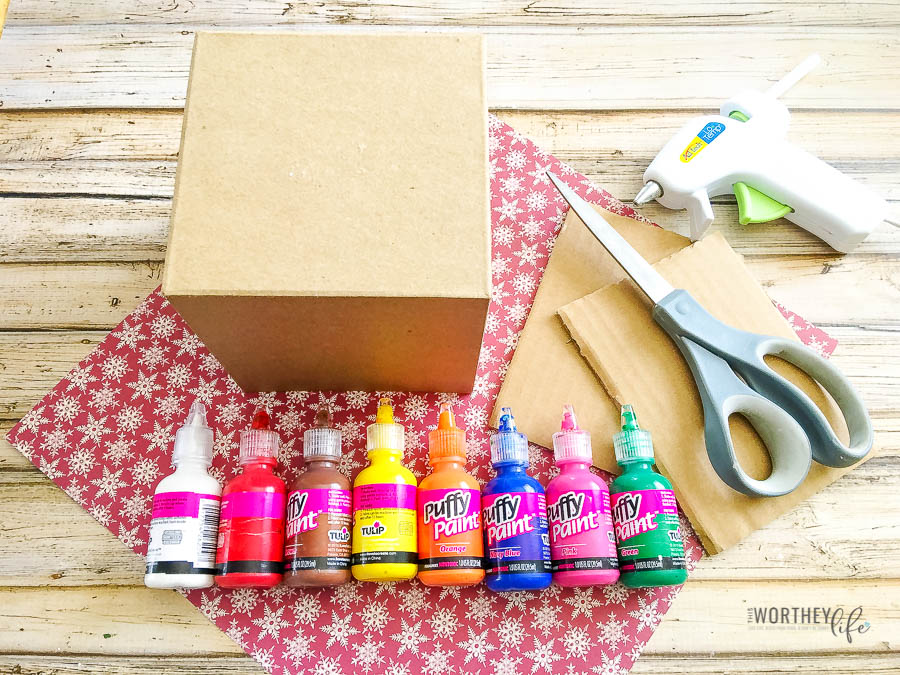 For the parents that like to come up with craft ideas and activities for your kids and the Elf, here's an easy one to do! Make a list of everything you need- you can pick up the supplies at a craft store, or better yet, order it from Amazon (links down below).
Let your kids get creative on how they want to decorate their cardboard gingerbread house. Or, if you're going to say that the Elf did it, and you have time to stay up and be crafty, then you can quickly put this together!
Materials You Need To Make A Gingerbread House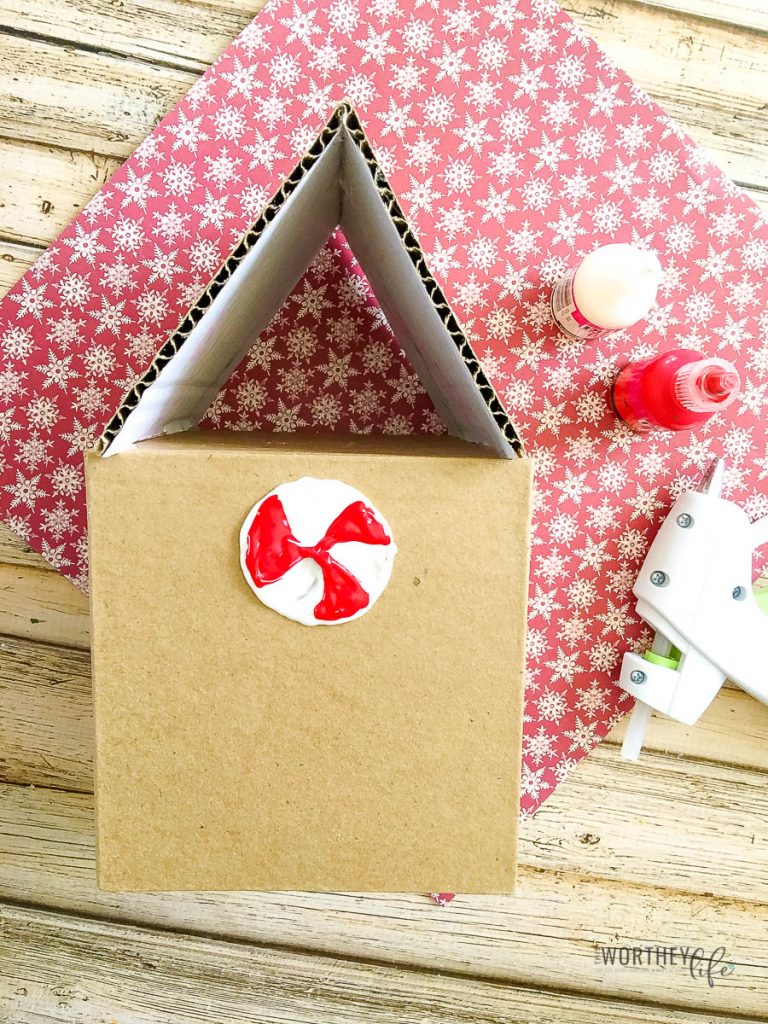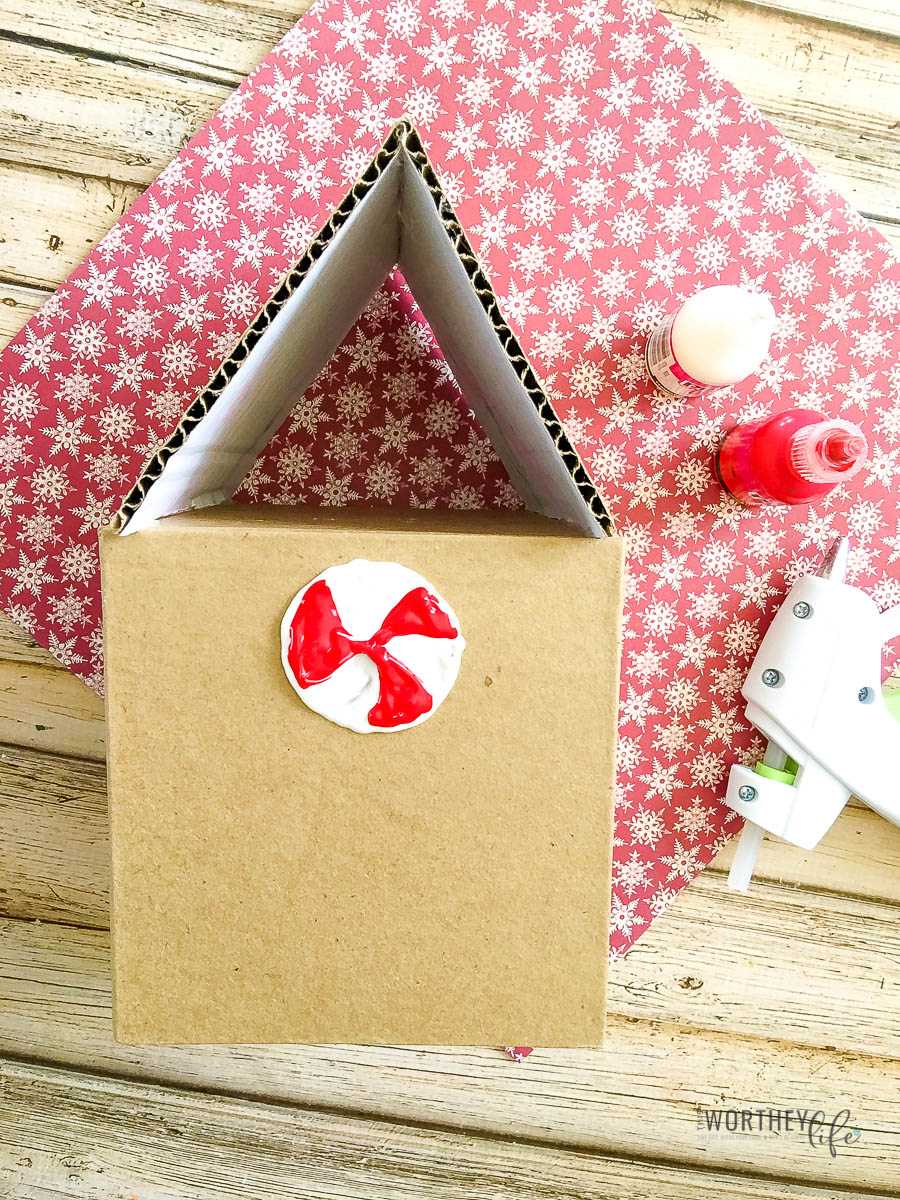 Directions on making a Cardboard Gingerbread House
Turn your cardboard craft box upside down (you don't need the lid)
Hot glue the two long sides of your cardboard pieces together to make a roof
Now hot glue the roof onto your box
I (or should I say elf on the shelf) started by decorating the front of the gingerbread house
Painting on a swirly mint above the door, with some gumdrops covering the edges of the house
Using the white to look like icing on the roof and sides of the house
Then finished the gingerbread house by painting on some colorful shingles onto the roof with a few extra gumdrops
You can paint this however you'd like, get creative! And don't forget to include your Elf!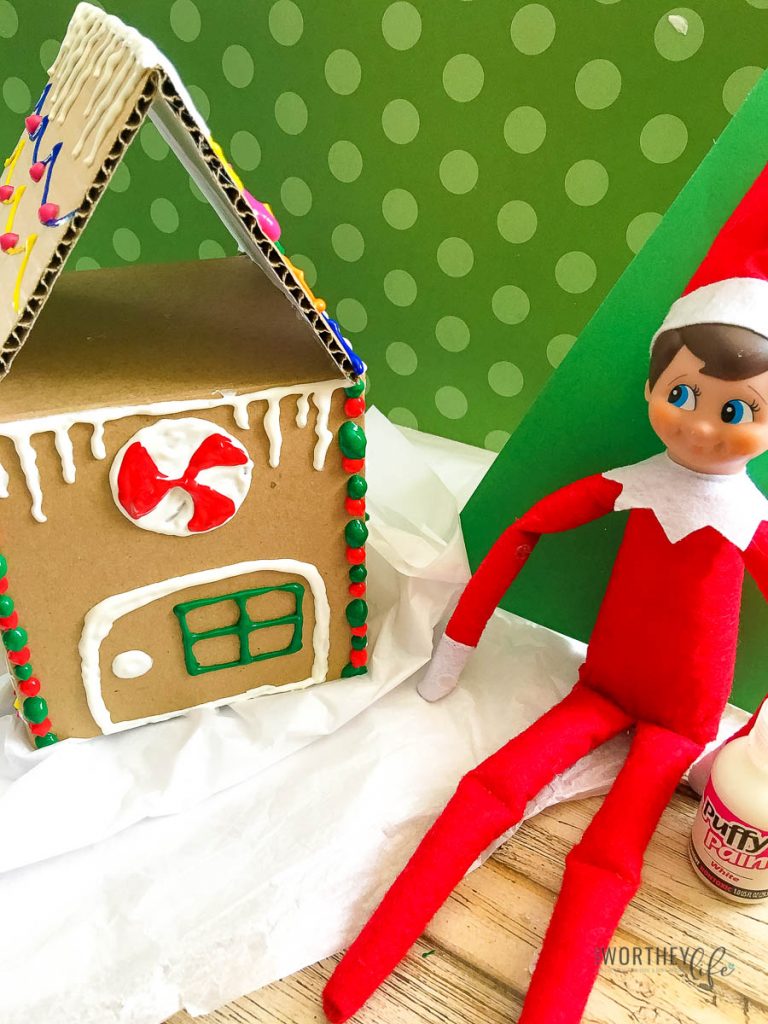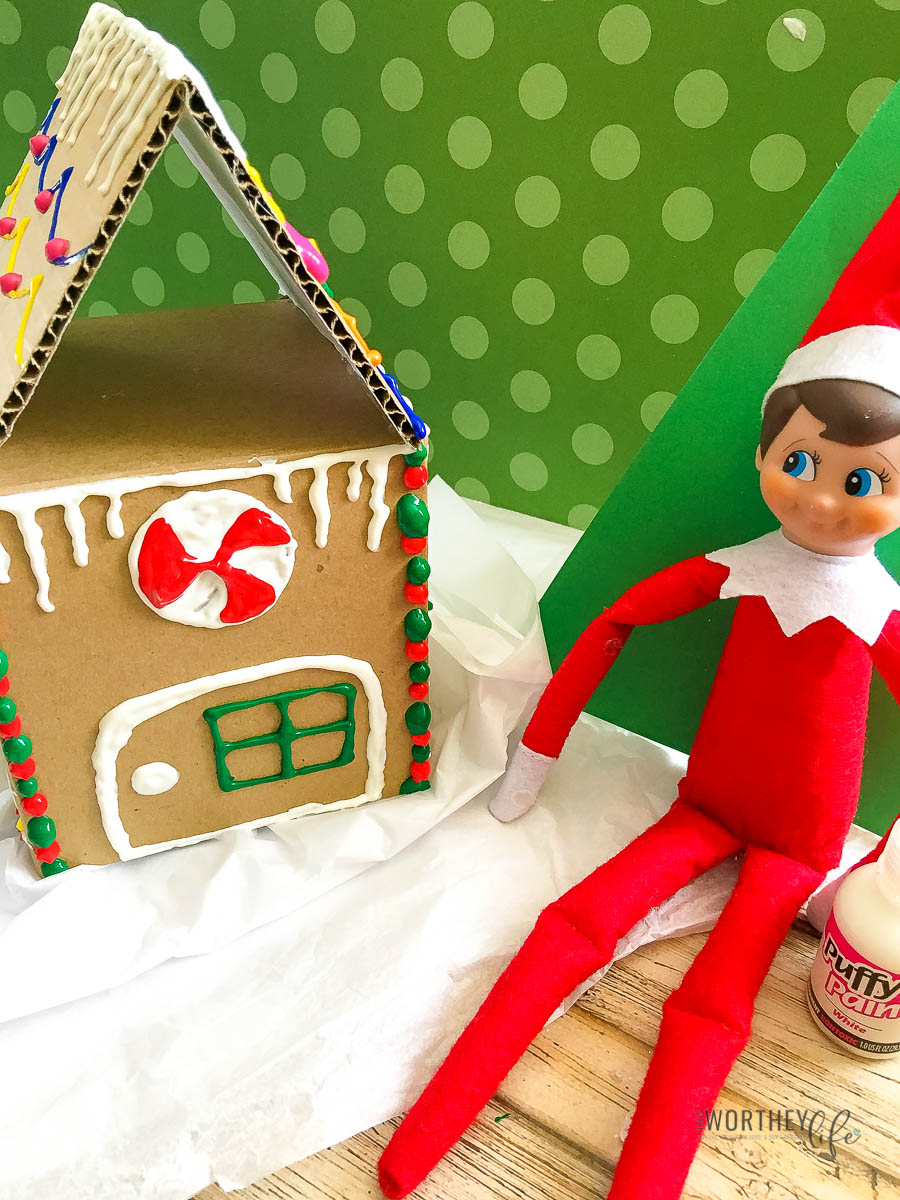 Need more Elf on the Shelf ideas? Check these out:
The Elf is returning for another year, welcome them with any of these fun Welcome Elf ideas.
And don't forget to print your free Elf on the Shelf return letter.
As well as your Elf on the Shelf goodbye letter.