Every year the kids are excited to see their Elf On The Shelf appear, but all of the excitement comes to an end when they have to say a sad Goodbye To Their Elf On The Shelf.
There are tons of ideas out there for how to say goodbye, but we have also included a great easy to print Elf On The Shelf Goodbye Letter for you to put out from your Elfie to your kids this year.
This short little poem is perfect for sharing with the kids, and makes the magic of the Elf stay alive!
We have three versions of this Elf goodbye letter shared below.

Printable Elf On The Shelf Goodbye Letter
The last few weeks have been tons of fun!
You've made my job easy, and I am sad it is done.
Tonight I go back to give my report.
As Santa's list is ready to sort.
You've been good this year and I'm happy to say
Tomorrow presents will arrive for Christmas Day!
For today only, you can pick me up and give me a hug
Be gentle since I'm fragile, but don't hesitate to hold me snug.
Our time together has come to an end
Back to the North Pole your Elf you must send.
Next year will arrive in the blink of an eye.
Just watch for the magic & reindeer in the sky!
– Anonymous –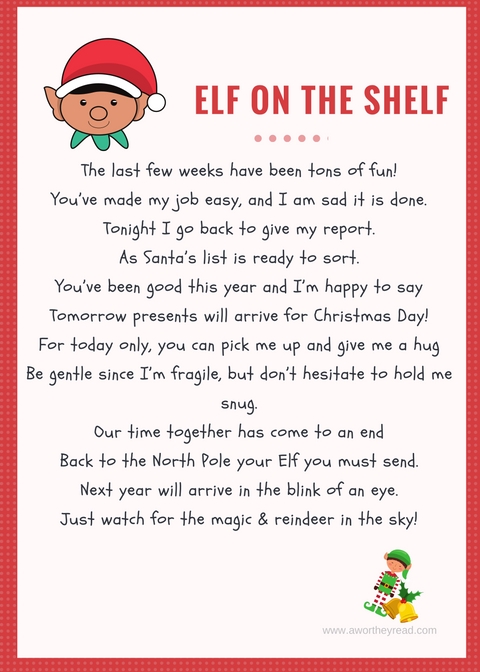 We've taken this fun poem and turned it into a great printable letter you can leave out by your Elf On The Shelf on Christmas Eve.
Use some washable paints and leave Elfie's handprints and signature on the bottom of the page.
This is a great way that they can remember your Elf this year! Nothing is as much fun as seeing a simple and fun poem that is addressed just to them!
For 2019, we've added a fresh and updated version of our free Elf on the Shelf printable.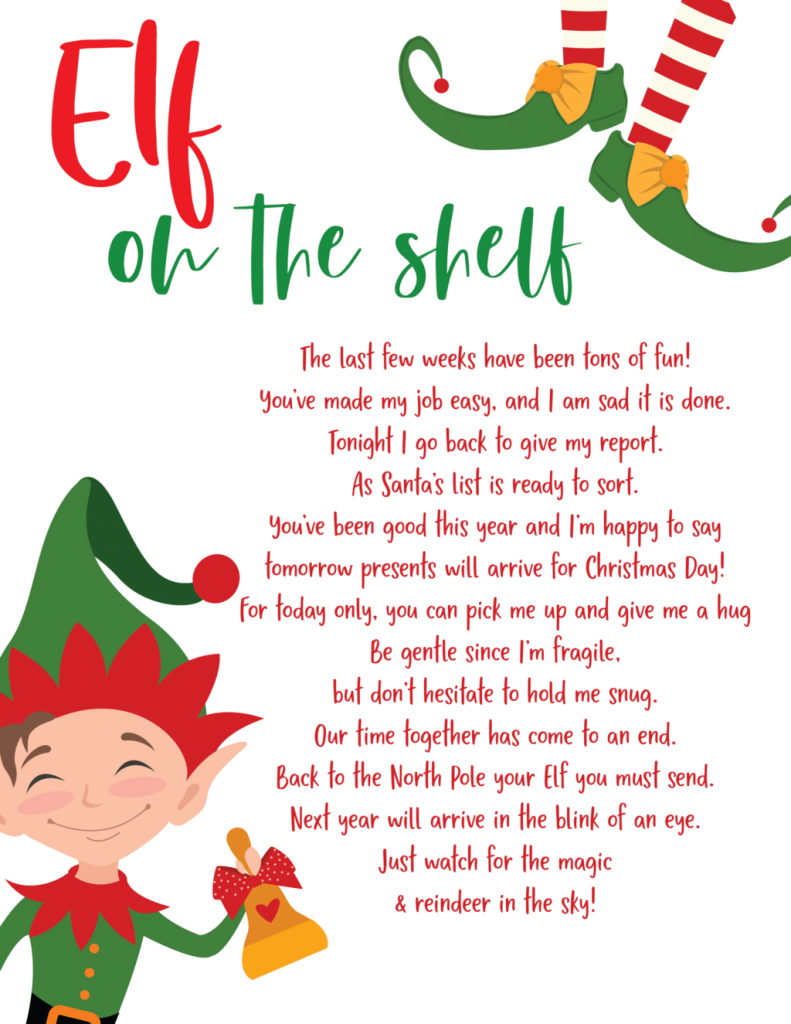 Grab your FREE printable copy here.
We also have another version of this free Elf on the Shelf goodbye letter posted below.
This version comes in two formats.
The first, a letter you can print and have the Elf leave it for the kids.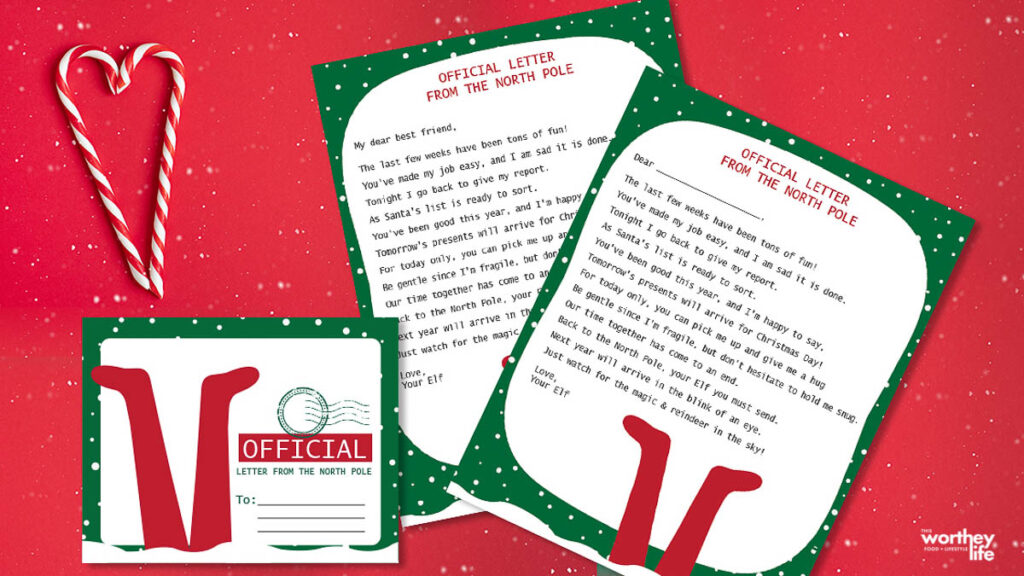 The second format gives you the option to fill in your child's name, as well as the Elf's name. Both options are free to print!
This version also includes a free matching envelope.
You can get your own Elf on the Shelf from Amazon.
You can find another Elf on the Shelf goodbye + matching welcome letter shared here.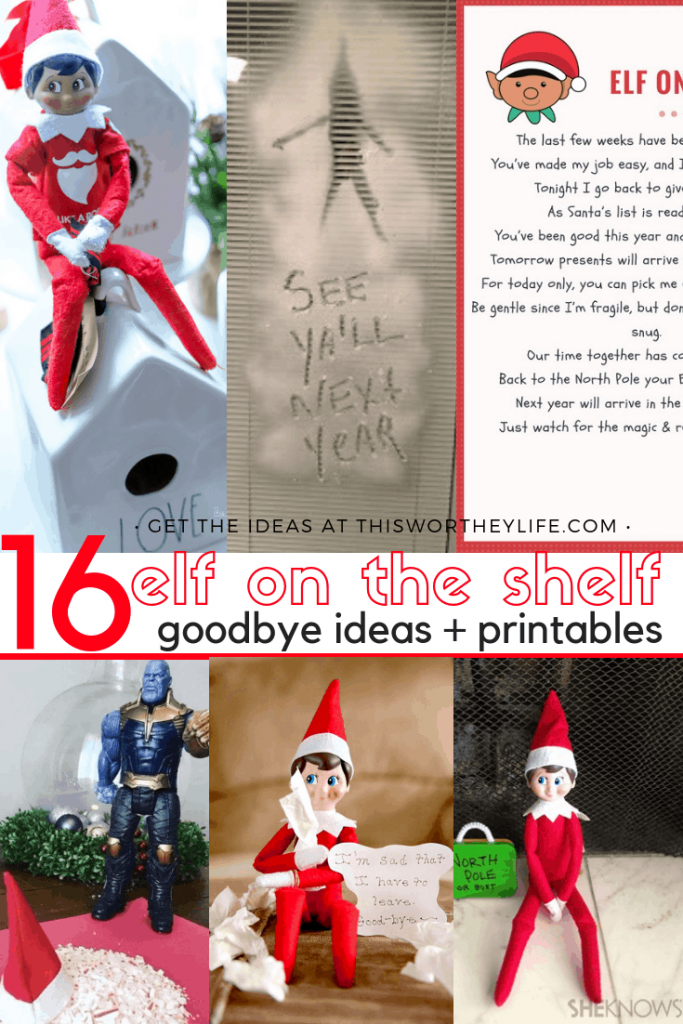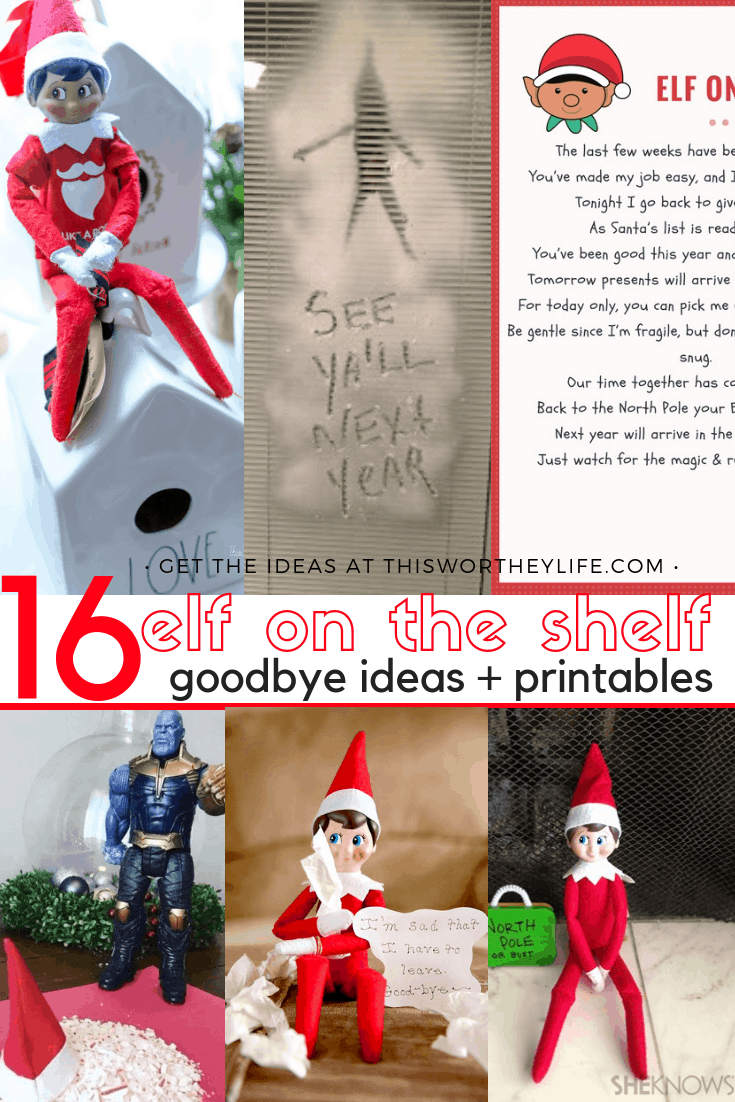 Be sure to check out these:
Elf on the Shelf Chocolate Nutella Cupcakes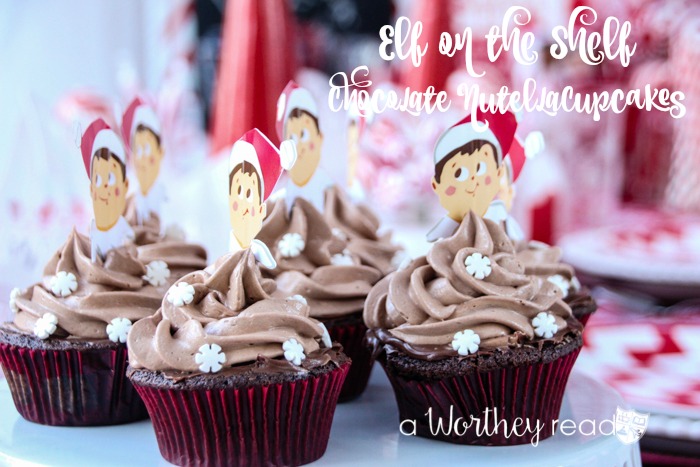 Join in on the Elf Fun with so many ideas posted below.
Follow our Elfie on his journey and find other Elf on the Shelf ideas in our Elf on the Shelf section on my blog!
Find more great Elf on the Shelf ideas, including:
Do you know what to say to your kids when you forgot to move the Elf?
I've got you covered with 15 clever things to say when you forgot to move the Elf!
Did you forget to move your Elf on the Shelf? Here are 10 Quick Last Minute ideas to try!