Thanksgiving is a fun time for sweets, treats, and games! This "You've Been Gobbled Printable" is the perfect way to pass along a little fun and sweetness to family and friends.
Everyone loves a surprise, so why not make it a good one?
Check out my Thanksgiving Acorn Treats for a fun, sweet, easy, and delicious idea.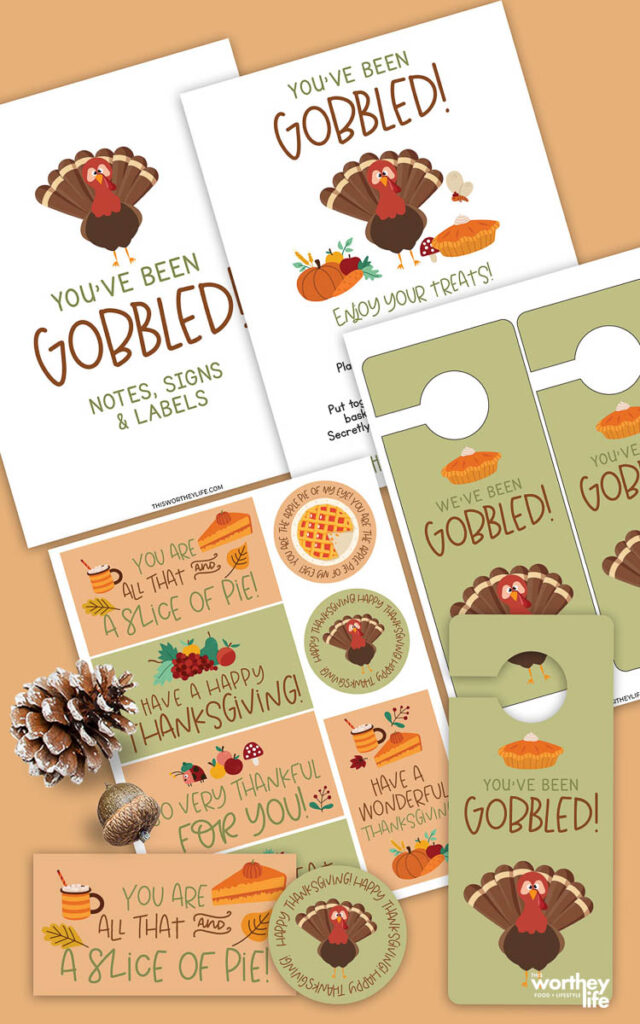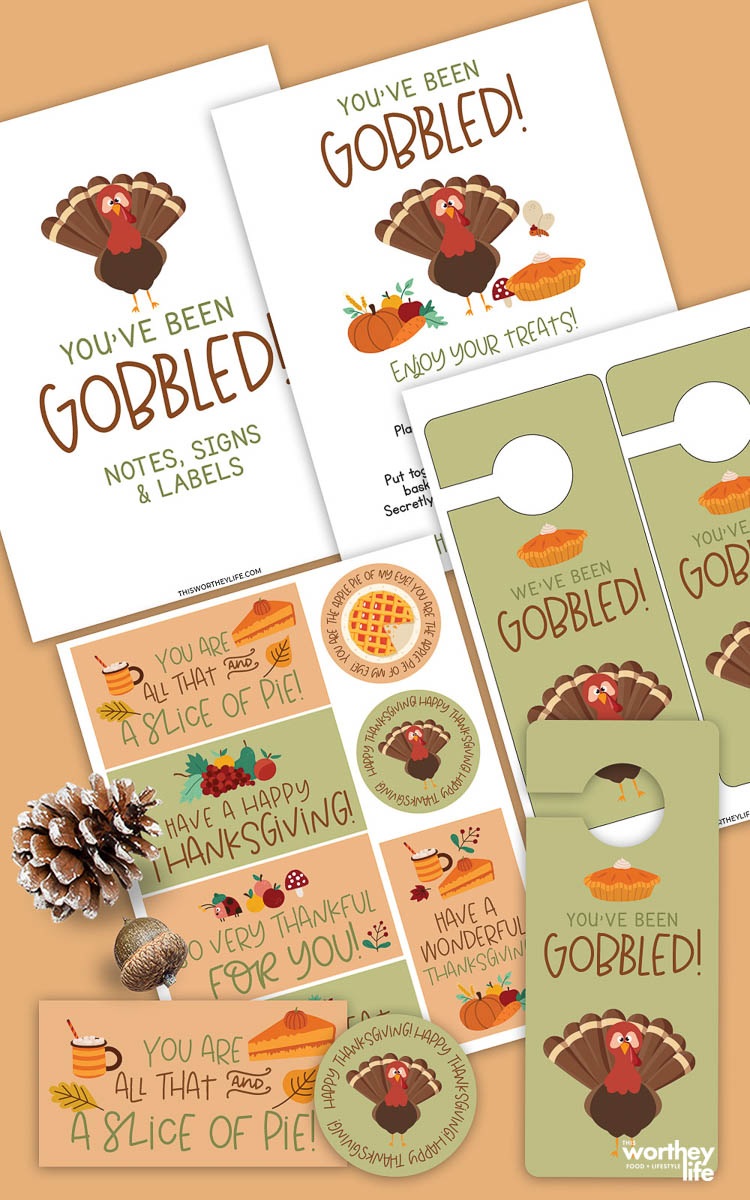 You've Been Gobbled Free Printable
Once the start of the holiday season rolls around, it's no secret giving gifts and snacks is always on trend.
The good part about "gobbling" others is it's supposed to surprise them in a festive and silly way.
While it's similar to the You've Been Booed concept for Halloween, it's different because it focuses more on Thanksgiving sweets.
And I have to admit I love the fall colors on this free printable.
The light green and warm orange colors add to the festive fun! (Don't worry – if you can't print them out in color, go for the black-and-white option.)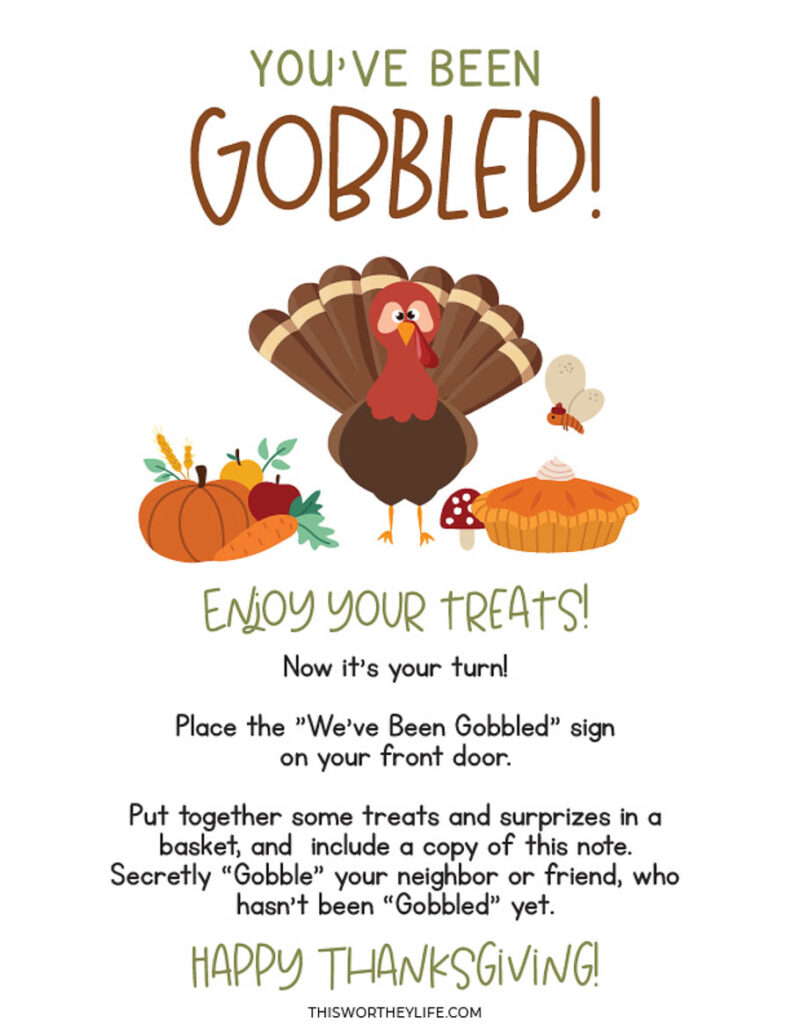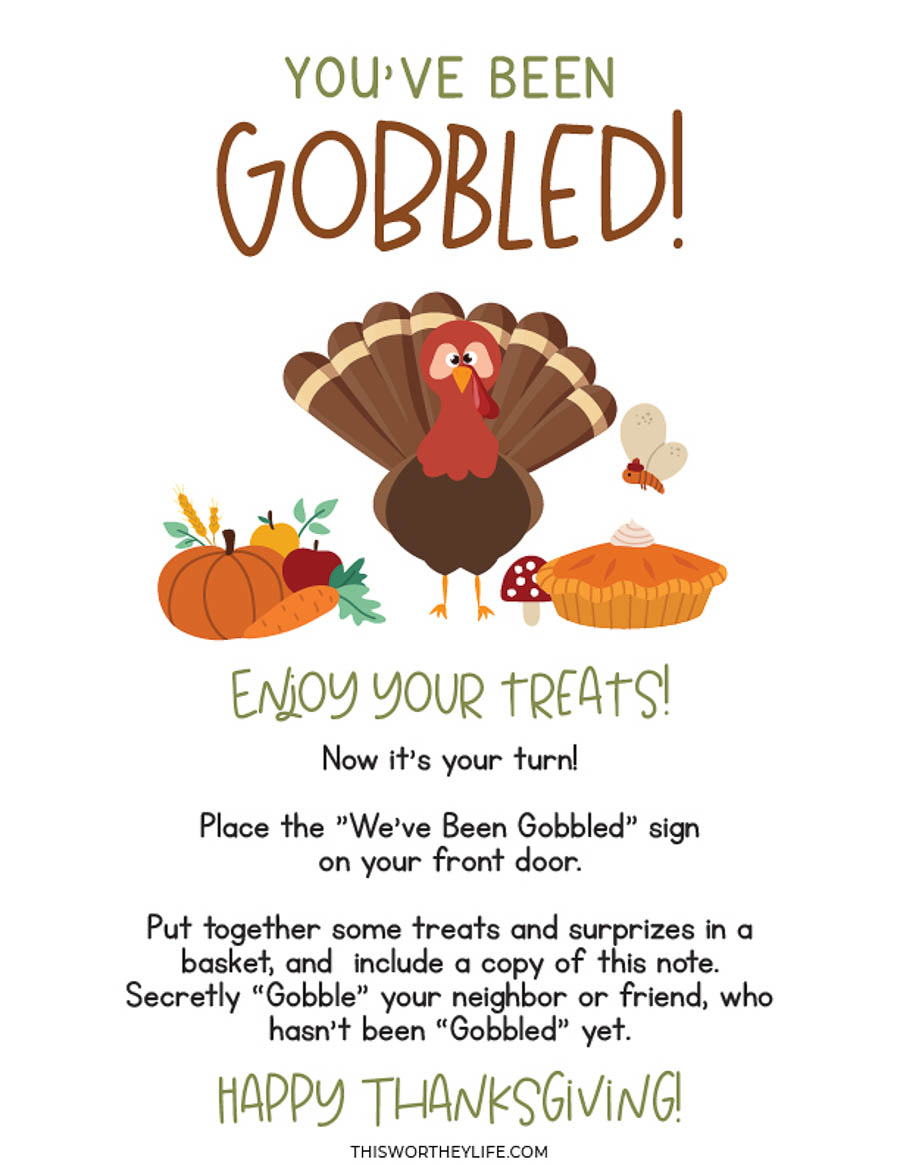 What's included?
In this fun Thanksgiving printable pack, you'll find printable pages that read:
You're all that and a slice of pie
Have a Happy Thanksgiving!
So very thankful for you
Have a wonderful Thanksgiving!
Door hangers that read "you've been gobbled"
and more!
Literally, everything that you need (besides the food) is included!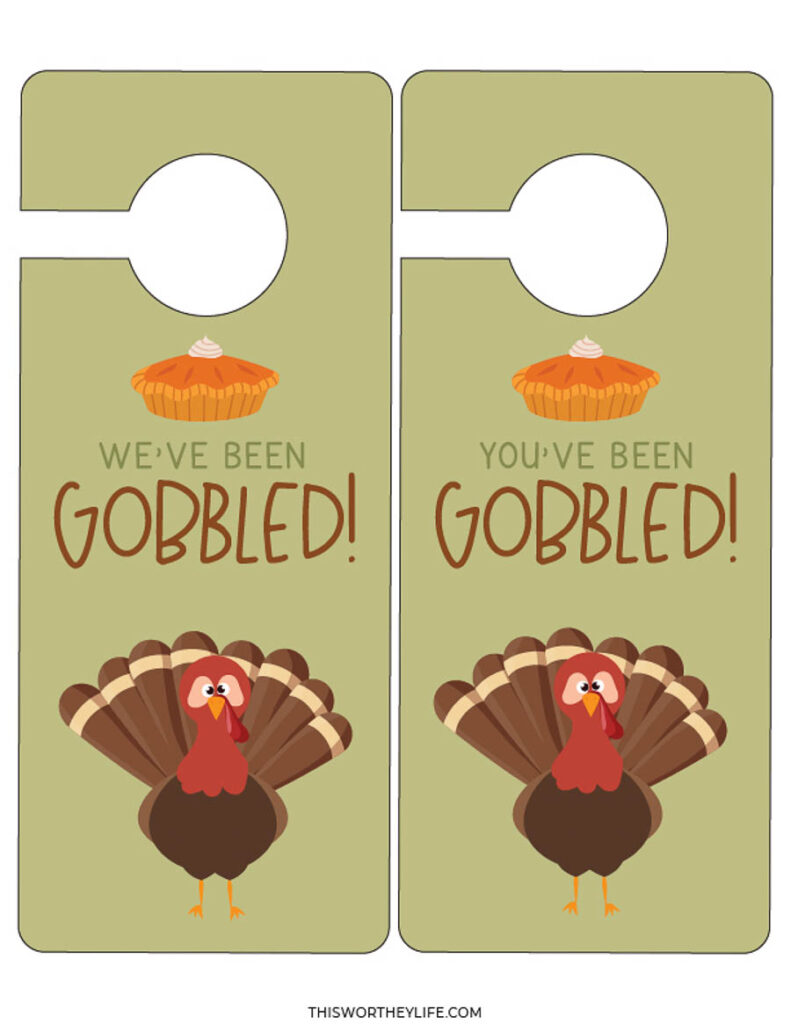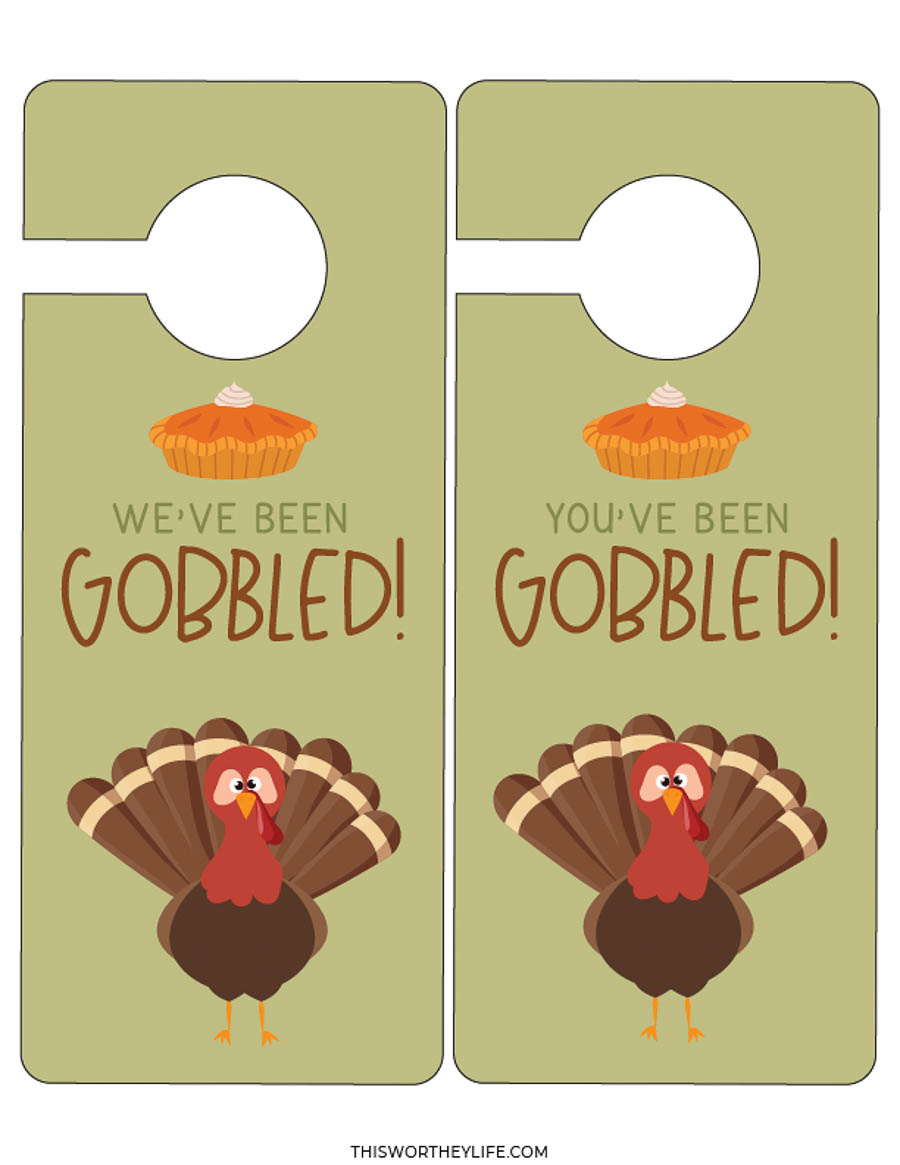 How do you use this Thanksgiving printable?
There's no right or wrong way to use this printable. The best way to use this printable is to print it out and decide what to make or bake. Or buy.
Just keep it a secret because that's part of the fun.
Once you've figured out what you want to gift, you then attach a tag and leave the printable, so they'll know they've just been gobbled.
The fun part is the receiver is supposed to keep the fun going – and do it to someone else!
If you love this free Thanksgiving printable, check out our Thanksgiving for Kids Activities printable packet!
More Thanksgiving Activities and Ideas