This winter, this fun DIY Snowflake Lotion Bar Recipe is just what you need for a fun winter afternoon craft that will also moisturize your skin. Here in Michigan, you need a little extra moisture on dry winter skin. With tons of colder temperatures and winter wind drying your skin, the rich coconut oil and vitamin E oil in this lotion bar recipe is ideal for your skin.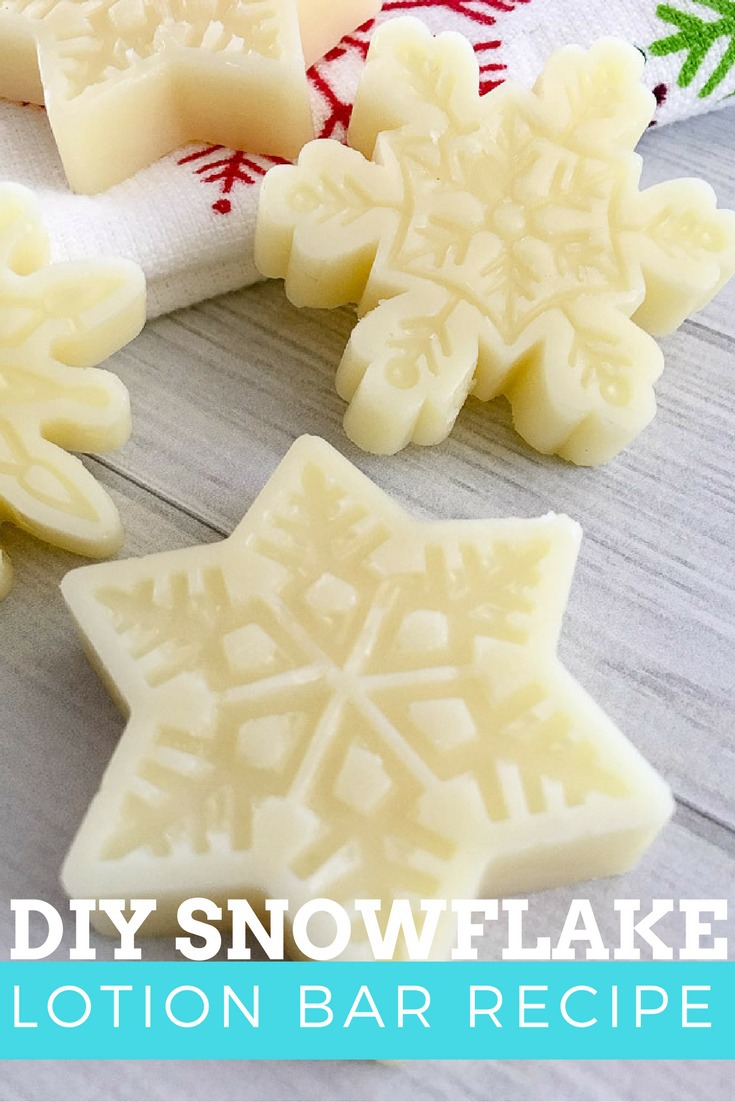 DIY Snowflake Lotion Bar Recipe
To make this simple but moisturizing lotion bar recipe, you just need a few simple ingredients. If you've made other homemade beauty products, you've likely already added these to your craft closet. If not, make sure to pick up this cute snowflake mold on Amazon. I love it since it is so cheap and easy to use. To make these extra special, you can buy some cute gel beads to place in the mold before you pour the lotion so it looks even more decorative for gifting.
While this is a great gift idea, the lotion bar recipe is perfect for everyday use. I've given this at the holidays, for Valentine's Day, winter birthdays, and just because during winter months. Of course, living in a snowy climate means the snowflakes work for us from November to March and sometimes even farther into Spring!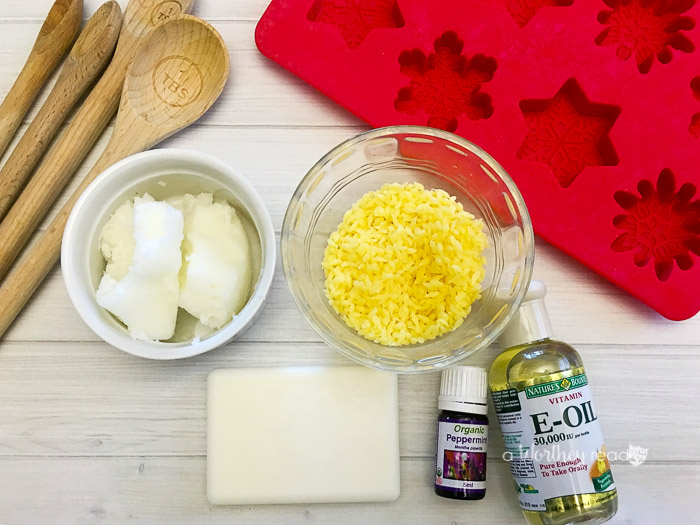 Ingredients: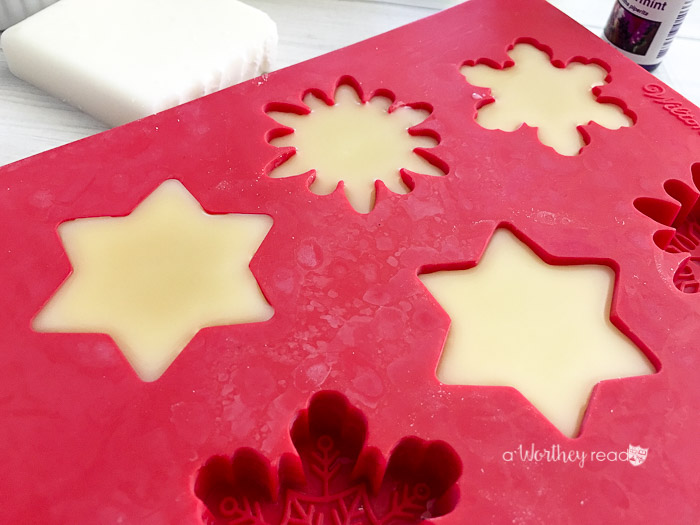 Directions:
1. In a small glass measuring cup, combine your beeswax, coconut oil, cocoa butter, and vitamin E oil
2. Microwave on high for 1-2 minutes until your mixture is completely dissolved
3. Now add your peppermint oil and stir
4. Pour into your snowflake shaped molds and freeze for about 15-20 minutes
5. Carefully stretch out the sides of the mold and press up on the bottom to remove your lotion bars
*Makes 4 snowflakes, double recipe for 8
As you can see, this lotion bar recipe is a great option that makes an easy gift item or a perfect way to moisturize your skin this winter. You can add this to a gift basket for any holiday or birthday, or you can just make batches of this for yourself and use on a regular basis. While I added peppermint essential oil to this batch you can easily add you favorite essential oil blends to make it smell differently.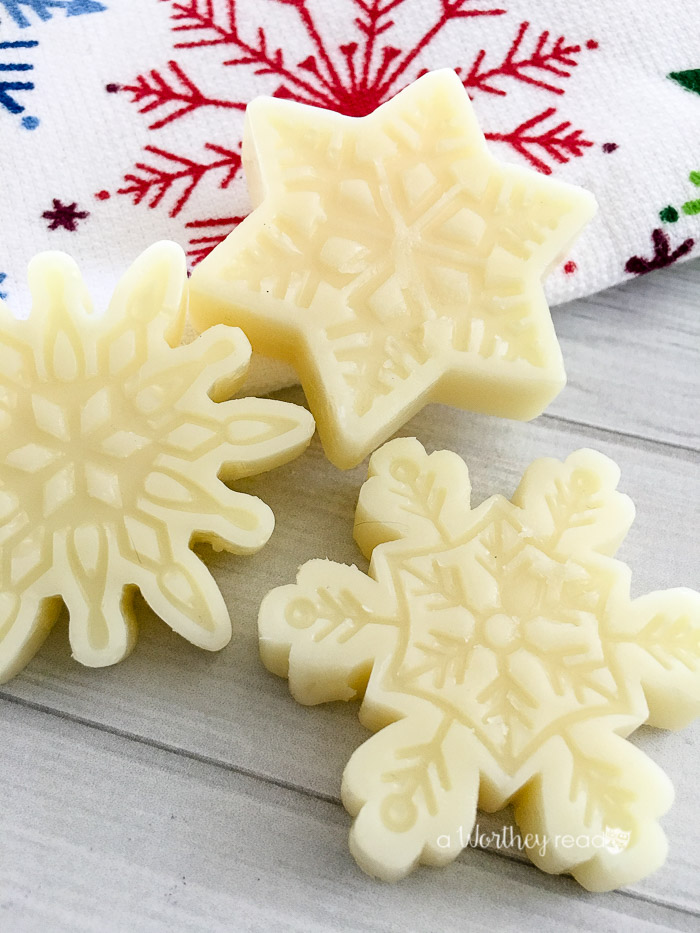 I enjoy making a lotion bar recipe for every season. Mix and match your favorite essential oil scents like citrus blends for springtime, vanilla and orange for fall, peppermint for winter, or even use this with lavender and chamomile for a nice bedtime moisturizer!
Tips For Making Homemade Beauty Products: