Need some new ideas for your sneaky Elf on the Shelf? These Elf Cam Printables are the best!
The kids will have a blast knowing their elf is taking note of their day-to-day activities and reporting to "Santa"!
Check out my Free Elf on the Shelf Calendar for even more ideas!
You can never have too many options for this time of year.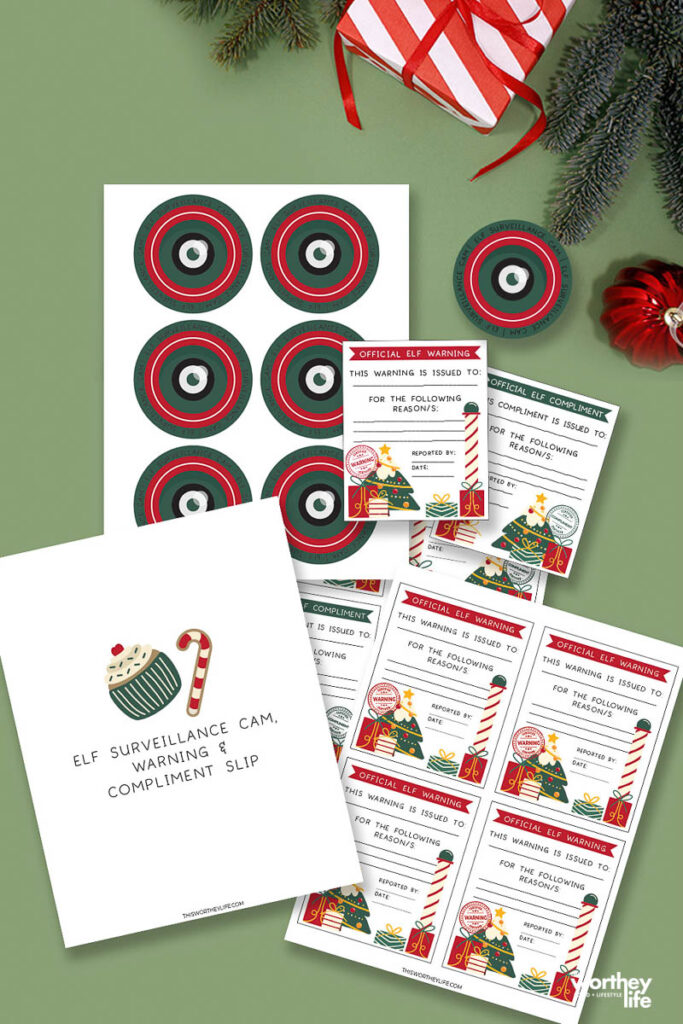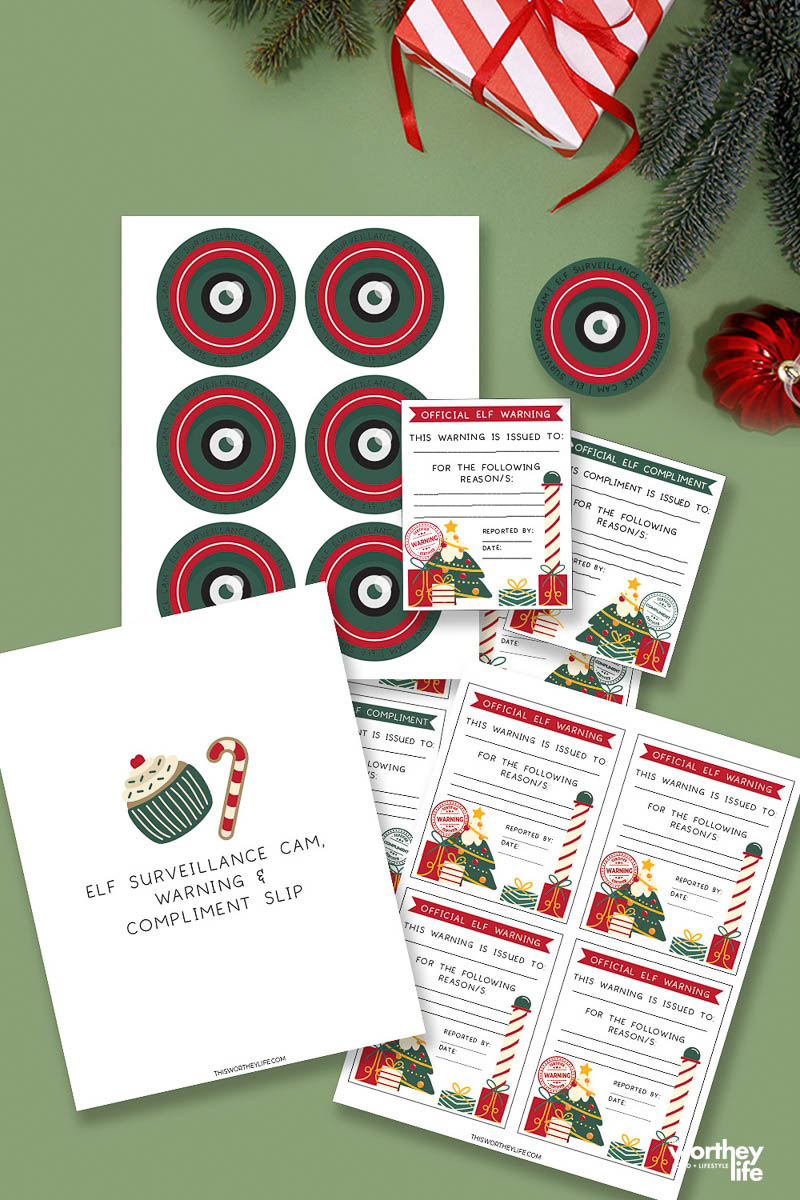 Elf Cam Printables
Let's be real. Creating Elf on the Shelf content can bring on a rollercoaster of emotions.
It's frustrating sometimes to come up with a new idea every night for the kids. However, it's always worth seeing their little faces light up with smiles.
Plus, we have a ton of great elf content to give you ideas on the daily!
It's also a fun activity for the kids and a great way for them to be excited about a simple activity.
But this year – why not try something new?
Instead of having the kids constantly looking and wondering what the elf is up to, let them know their elf is watching them.
This is a fun way for them to stay on their toes and feel like the Elf on the Shelf might be taking notes and reporting back to Santa.
The fun part? The elf reports GOOD things the kiddos have done (as well as silly things), so it's a positive experience that will leave them smiling and having fun.
However, the elf will have to issue some warnings here and there – and I've included both printables for you to make it as easy as possible.
See, I got you!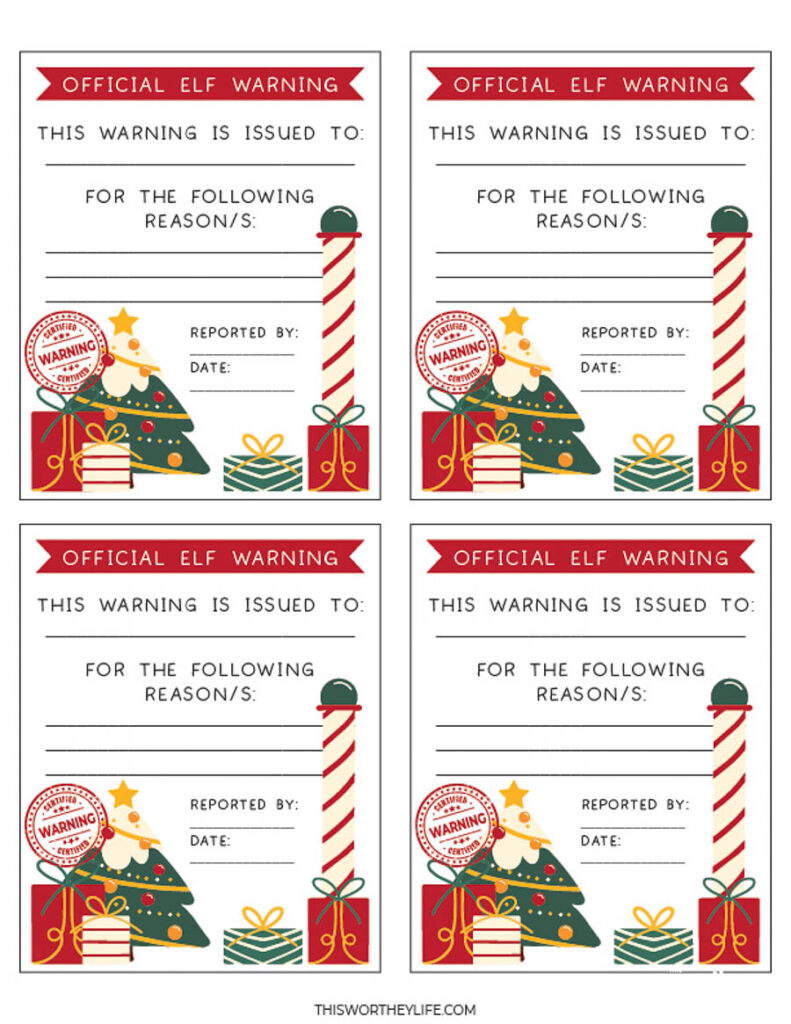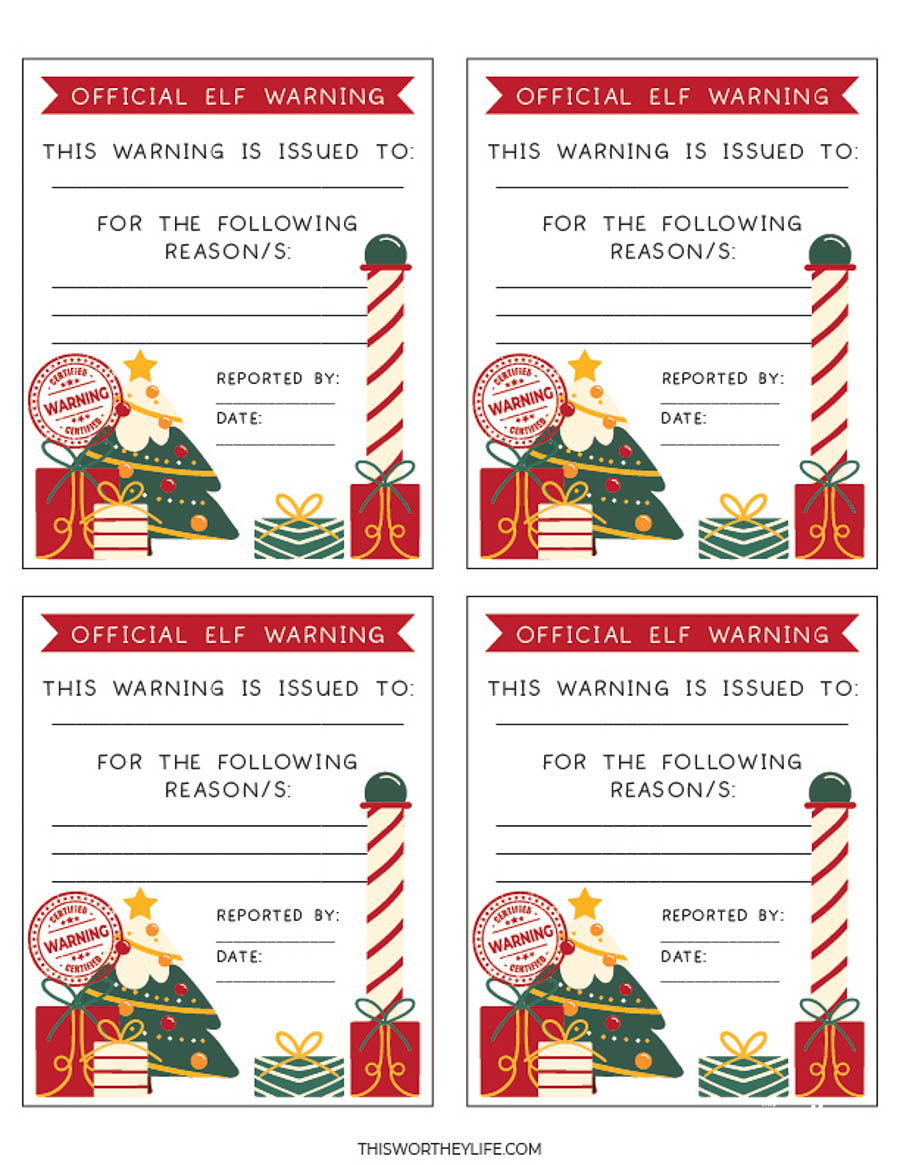 How to use these Printable Elf Cam sheets
It couldn't be easier to prep and use these Elf sheets.
Just print the camera recorder images, and hang them up around the house.
Put them in the corners, on the window, near the dinner table, or right by the front door so that they're visible and the kids know that these were the work of their elf.
Then, explain this year, the elf decided to use a little bit of technology for help.
Since the elf can't be everywhere all the time, the camera will be their extra set of eyes.
The next day, or whenever, have a warning card or a compliment card written and waiting.
That way, the kids will know their little red and white doll is watching – and the fun has begun!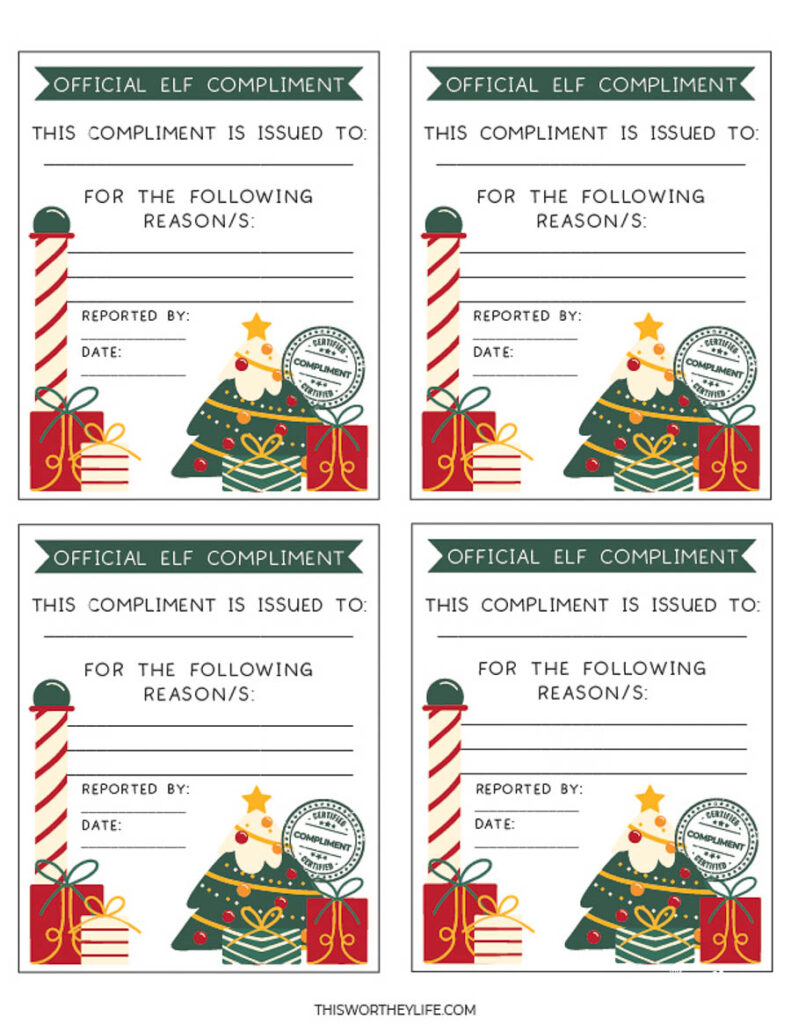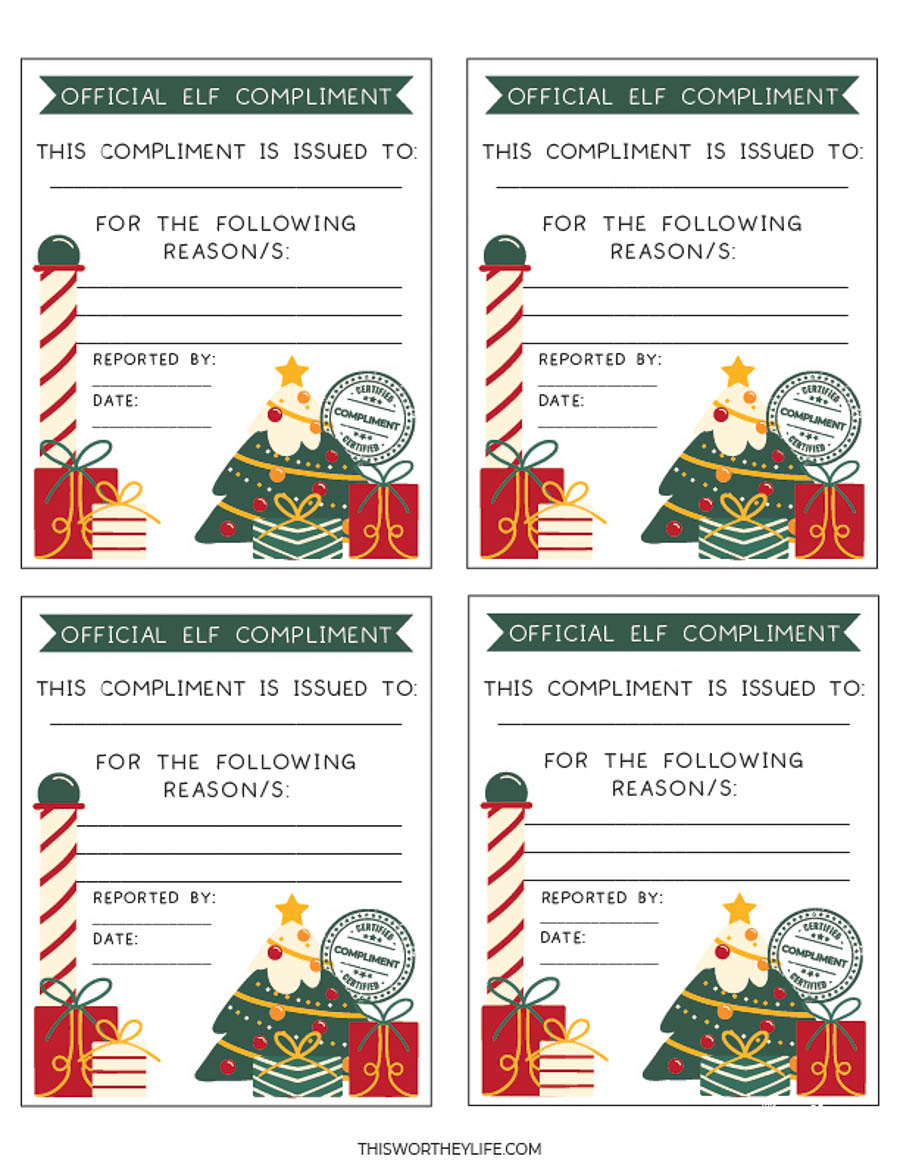 Download the free Elf Cam templates:
Elf Cam Printables – Warning & Compliment
It's a great way to be silly – and have fun confidence boosters for the kids for their good behavior, too!
More Elf on the Shelf Activities