These Fun Christmas Signs for a Party are what you need for an upcoming holiday party.
Just print and hang up these signs, and you're ready for the party to start!
Be sure to check out my Christmas Lights Cupcakes to bake up for a fun party holiday treat!

Fun Christmas Signs For A Party
Having a holiday party is always a good idea.
Instead of spending hours searching for the expensive decorations, why not print out our own right here? These are cute and adorable and are perfect for printing and hanging up.
You can add to them by putting them in a frame or just printing and sticking them on the wall.
However you decided to use them is up to you.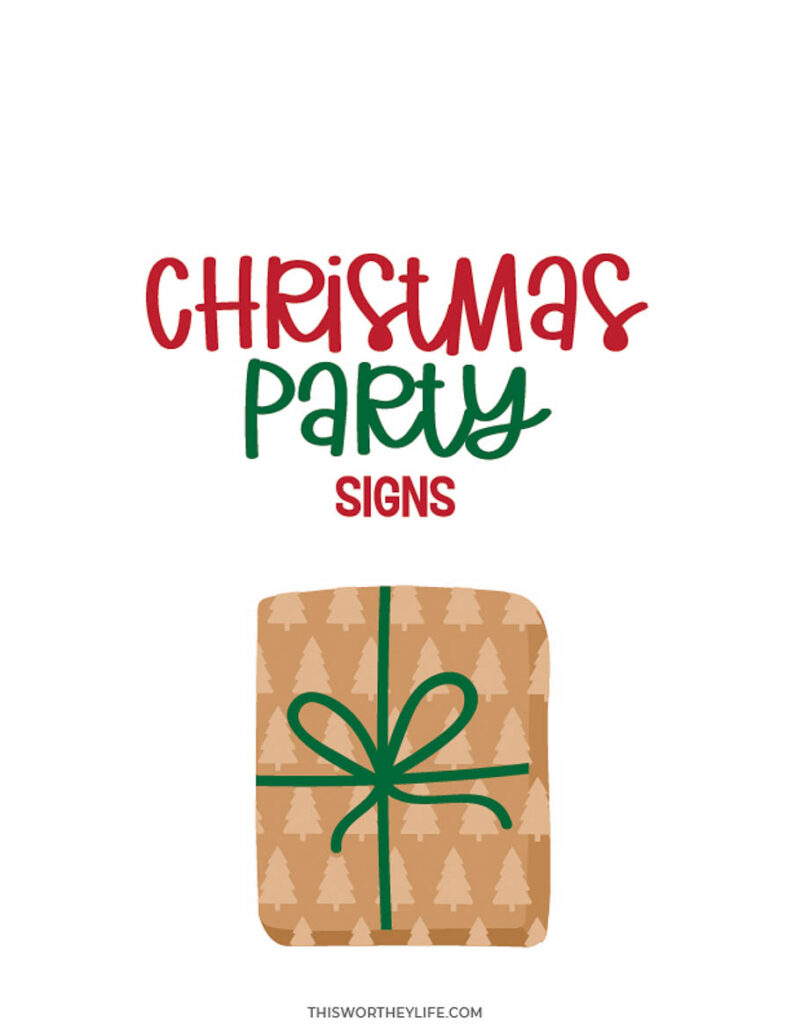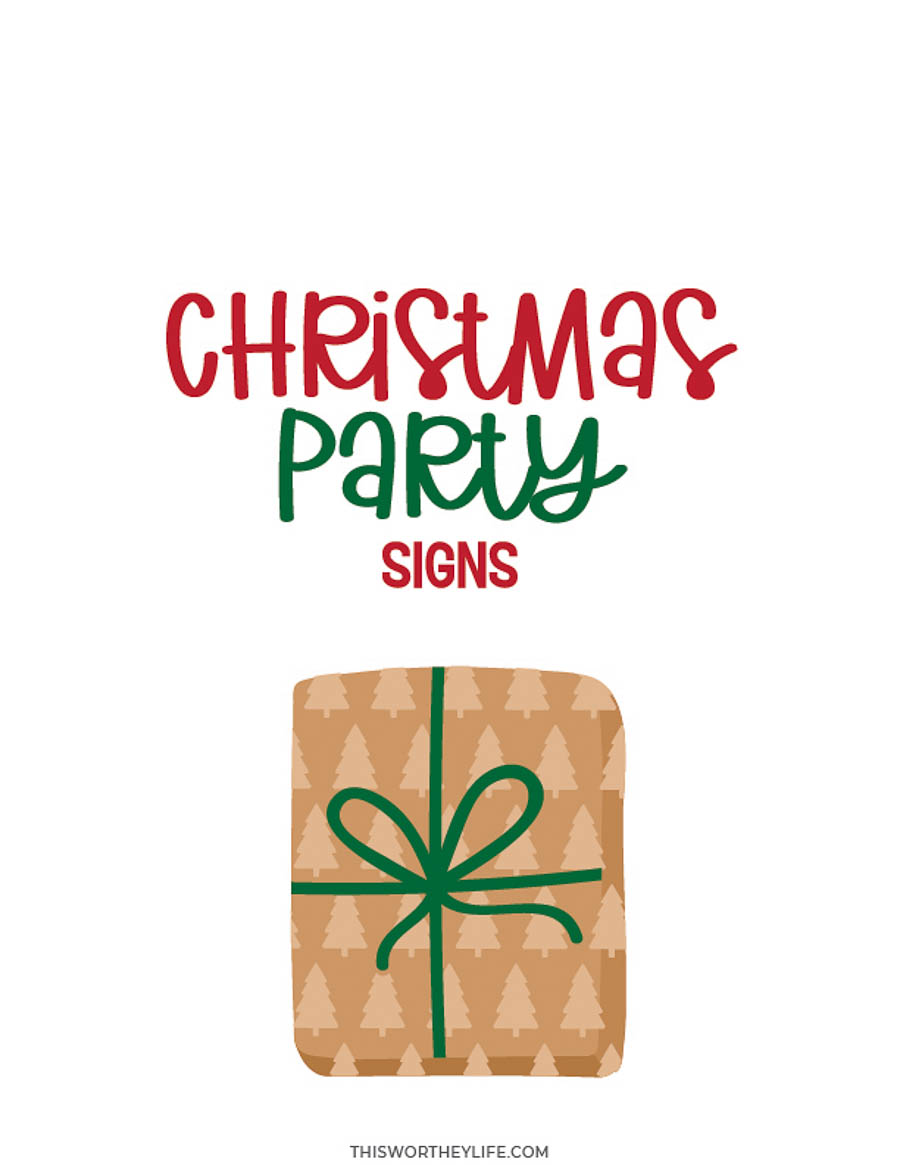 Printable Holiday Signs
You don't just get one free holiday sign – there are a variety to use!
Use them all or pick and choose and hang up your favorites.
This is a simple way to decorate your holiday party with little time.
Make sure your printer has enough ink to print out these lovely signs!
They're cute, punny, and, best of all – holiday-related!
These can make a holiday party perfect by printing and putting them around a room.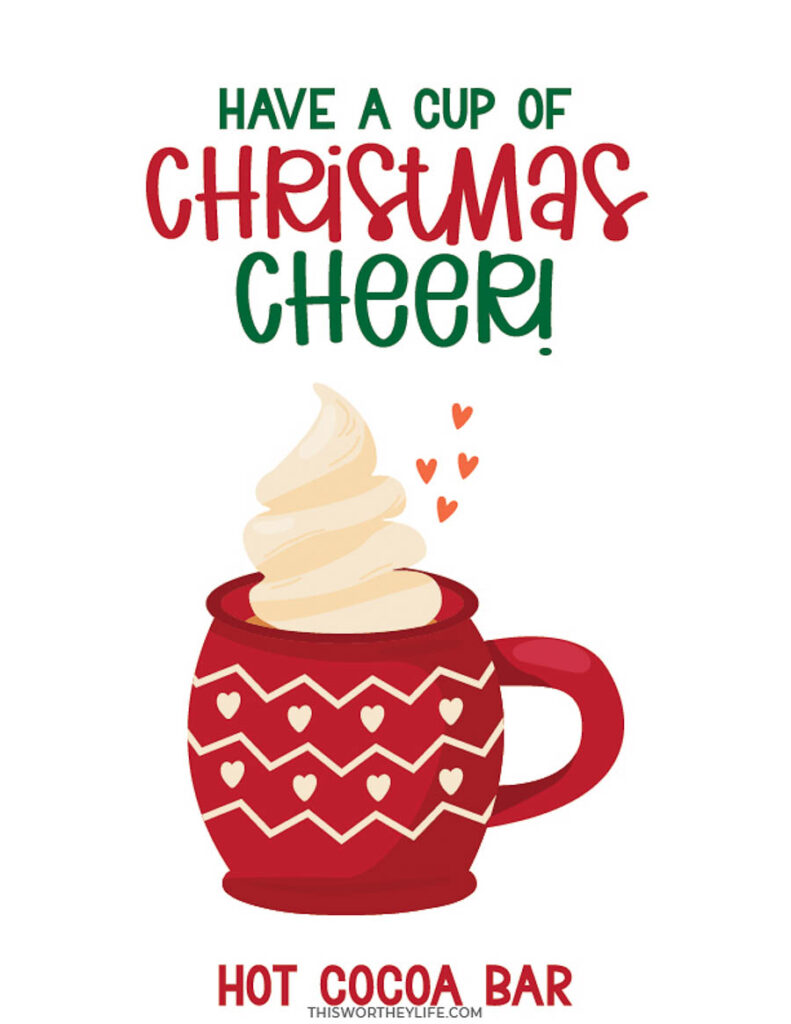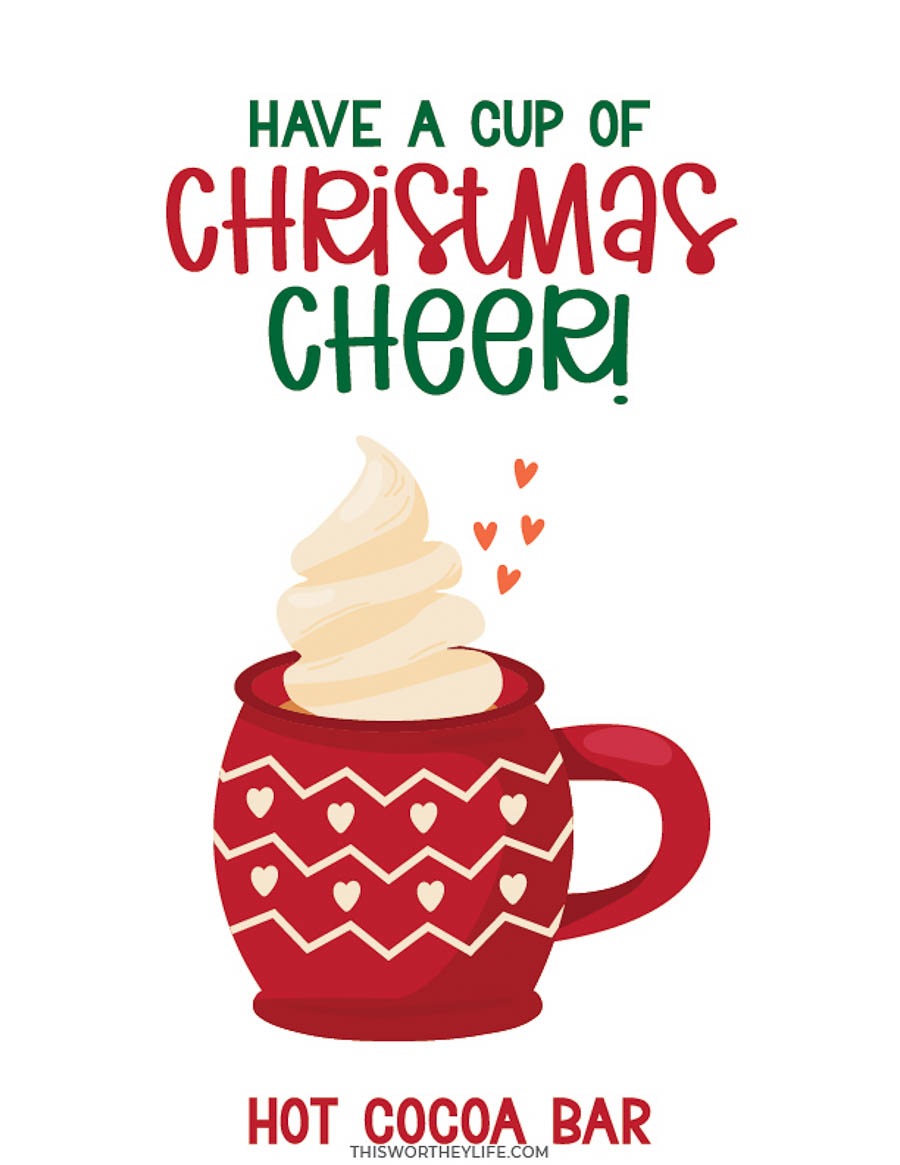 Hot Cocoa Bar
If you're having a hot cocoa bar at your party, there's a sign for that.
Put it in a frame and have it on the table for all to see.
Have the hot cocoa toppings set out so everyone can add flavors to their cups!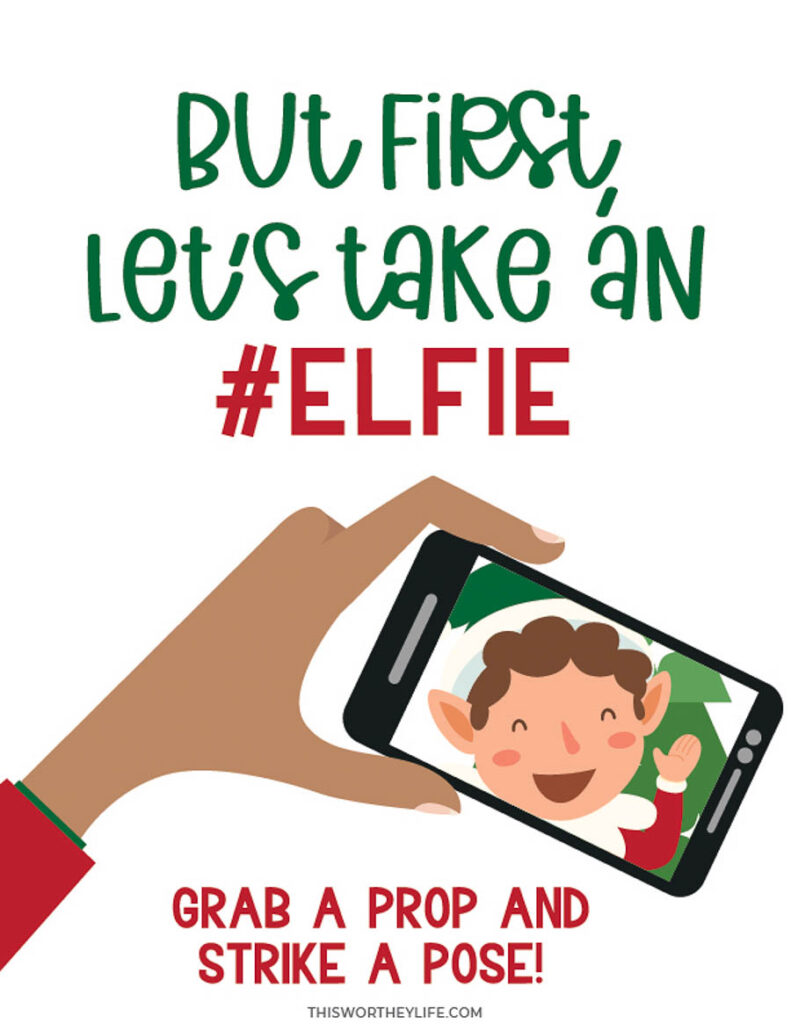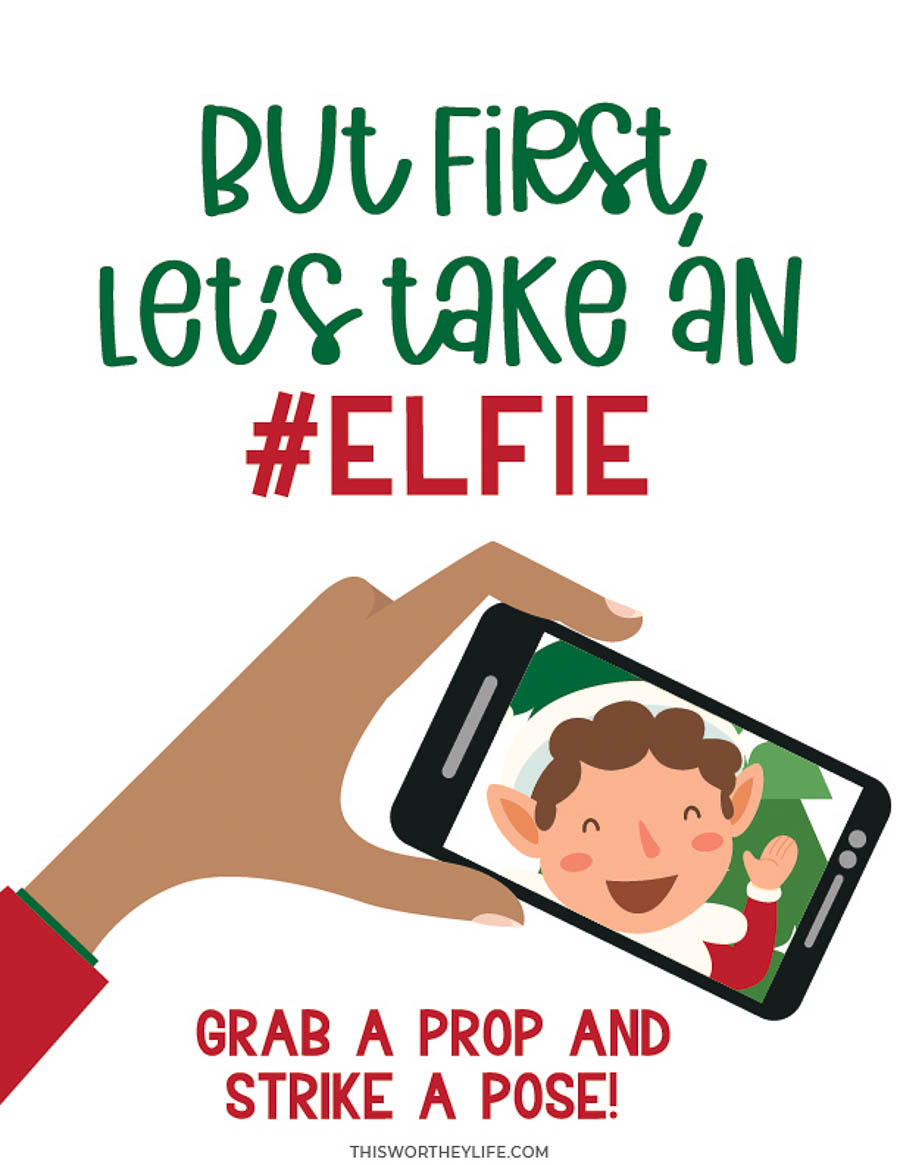 #Elfie
What type of holiday party would it be without an #elfie station? You could even set up a photo booth with props and accessories to up your selfie-taking game.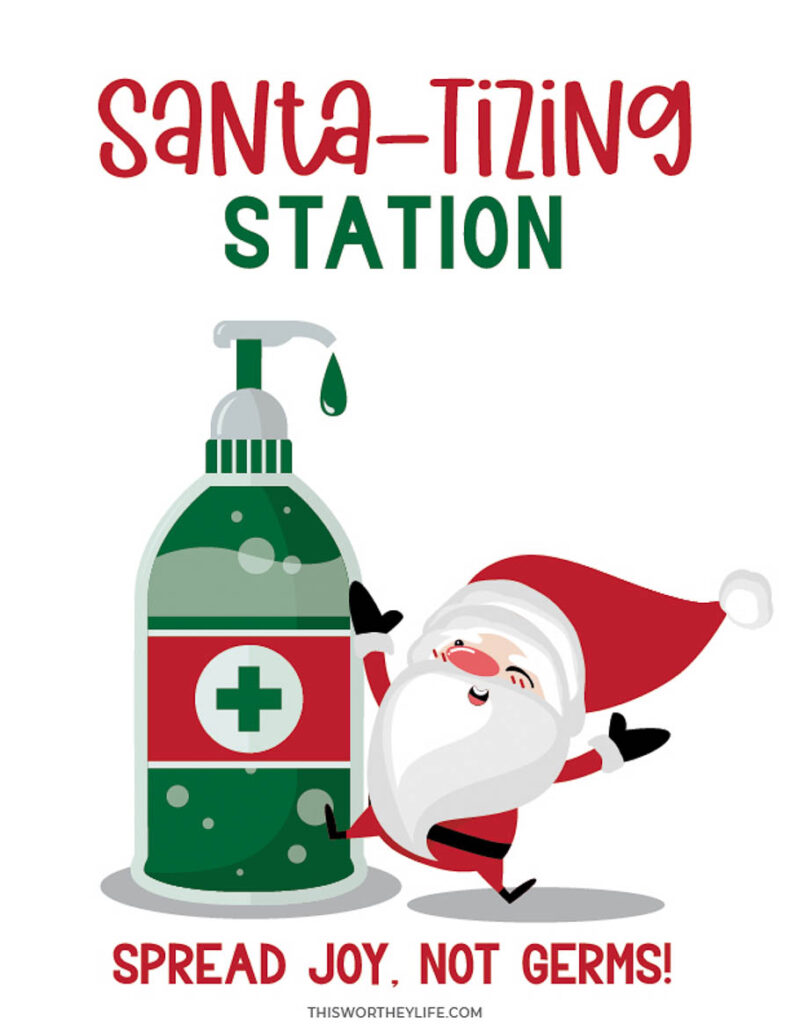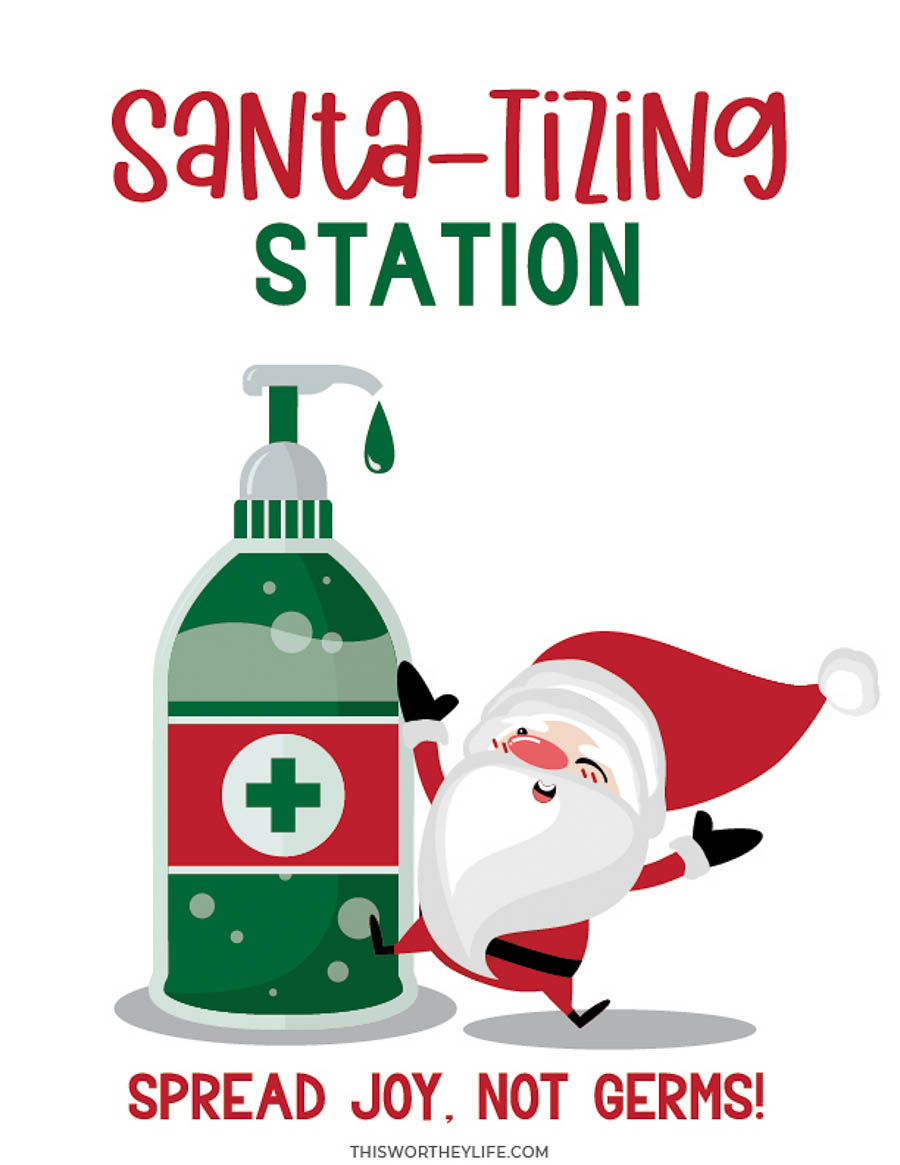 Santa-tizing Station
The whole point of the holiday party is to spread love, not germs.
Having a sanitizing station set up for people to clean their hands is a great idea for all the holiday guests!
Get Your Free Christmas Party Printables Below
These are too cute to pass up! Print, and you'll have a set of easy party printables.
I hope you have the best holiday party this year, full of happiness and joy, surrounded by all your family and friends.
More Holiday Fun