Are you looking for a super fun Christmas activity? This Christmas Sock Exchange is perfect!
If you're familiar with the "You've Been Booed" activity that happens during Halloween, get ready to have a similar tradition to share with your family and friends during the holiday season.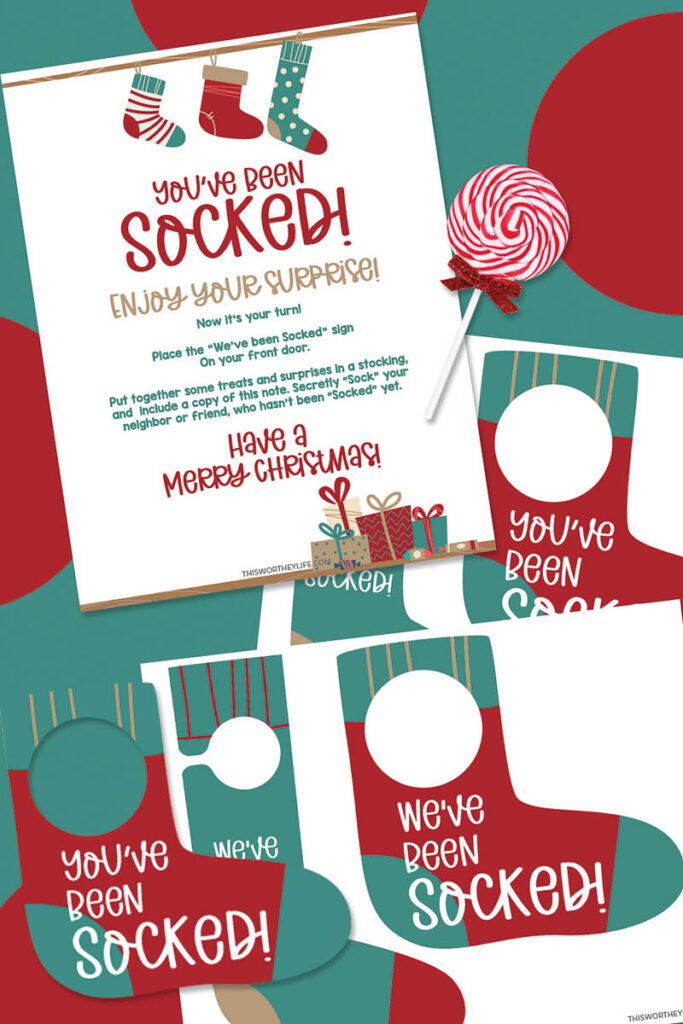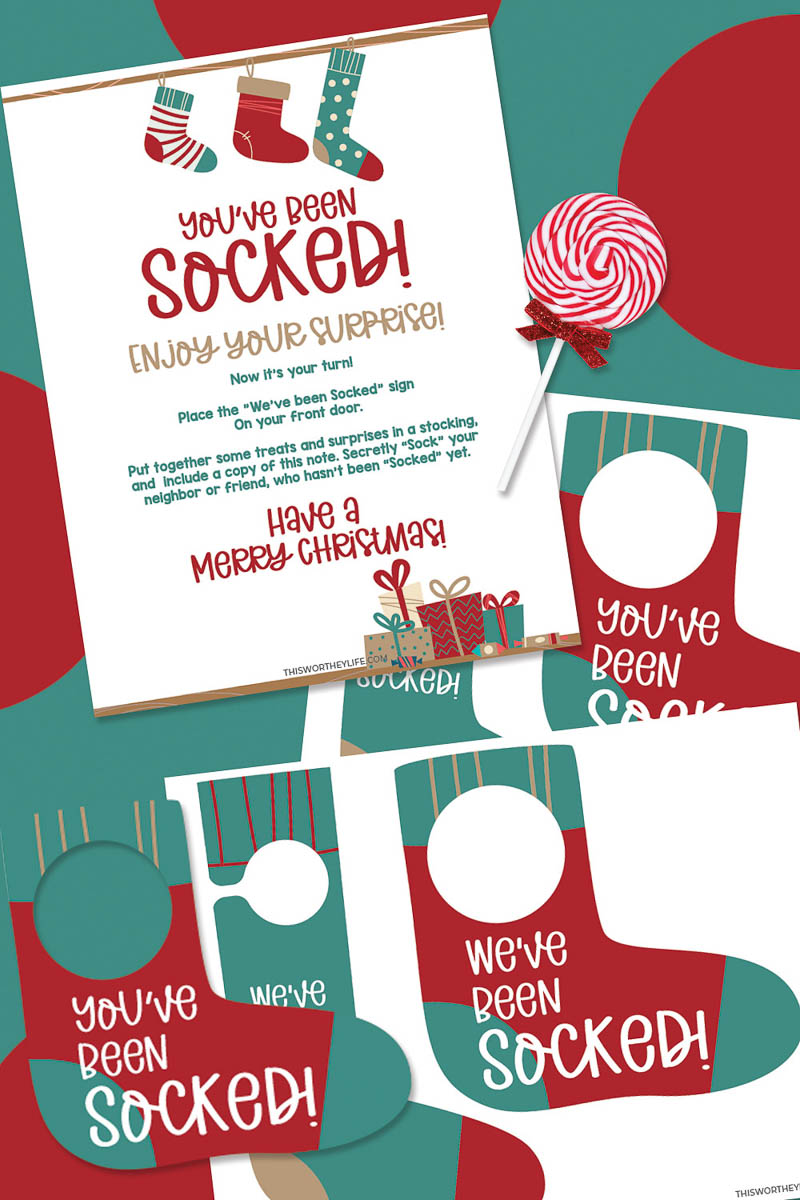 Christmas Sock Exchange | Christmas You've Been Socked
I love this fun holiday activity because it's great for making family memories.
And once you start this tradition, it's only going to grow each and every year.
Isn't it fun to think about your entire neighborhood joining in on all the holiday fun?
Or what about starting a new family tradition for your aunts, uncles, cousins, and grandparents, too?
The best part about this is it's a super big surprise that is fun and motivates people.
And let's be honest – who doesn't like fun and festive or warm and cozy socks during the colder months of the year?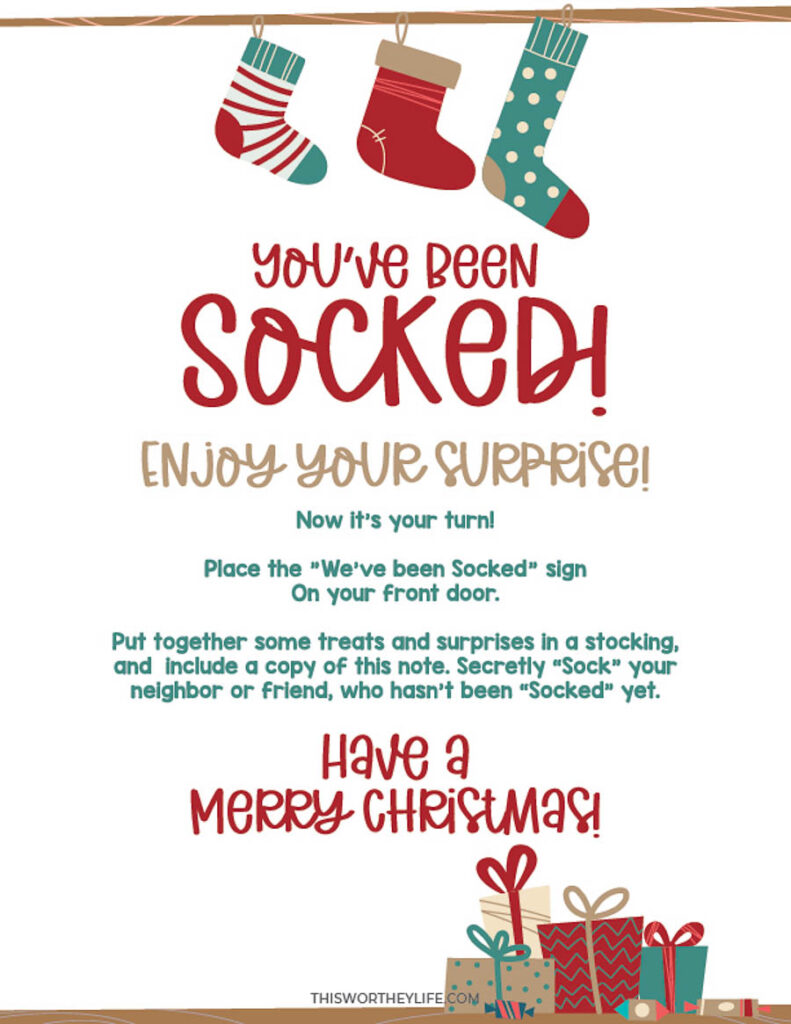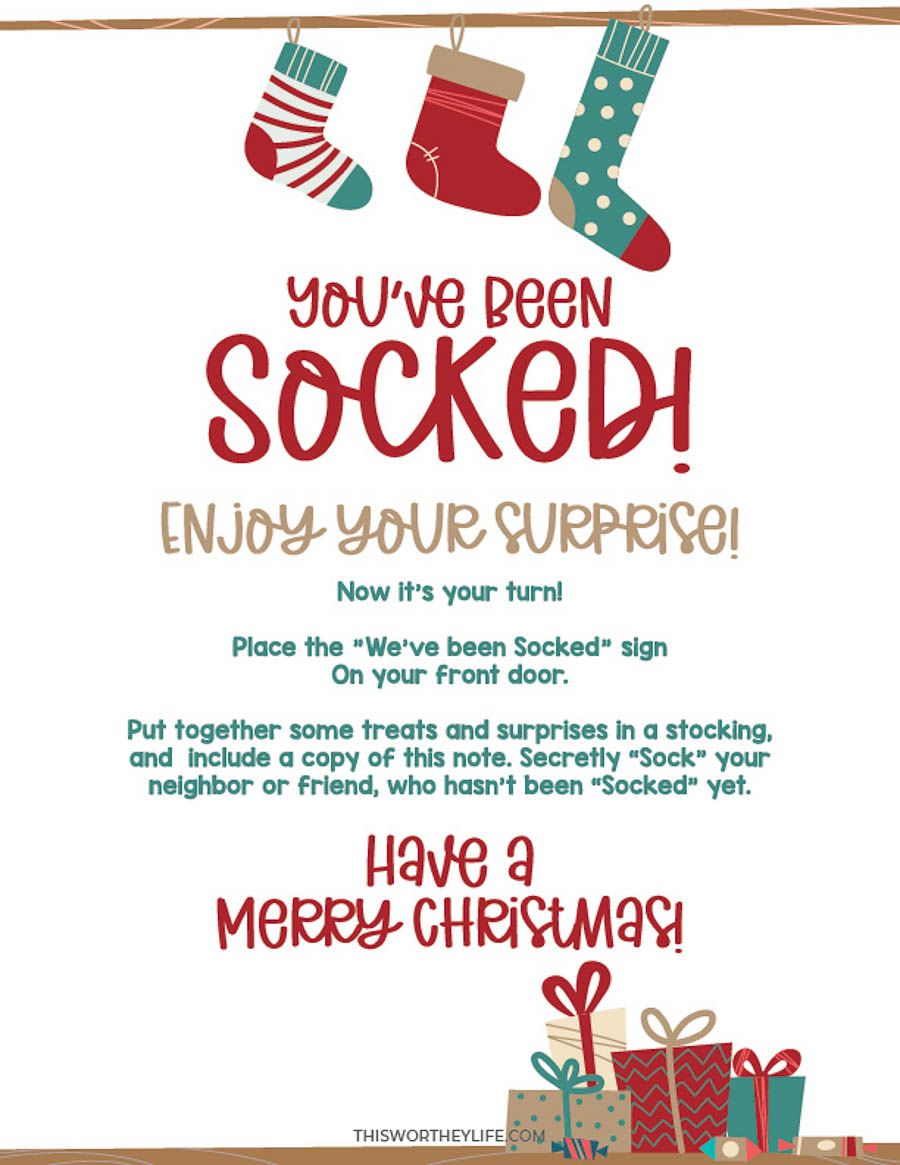 This fun printable is great for adding a bit of surprise while waiting for the holiday to arrive.
This can also be something to do at the office as well.
Make sure to check out my Christmas Lights Scavenger Hunt for even more fun holiday ideas for the kids.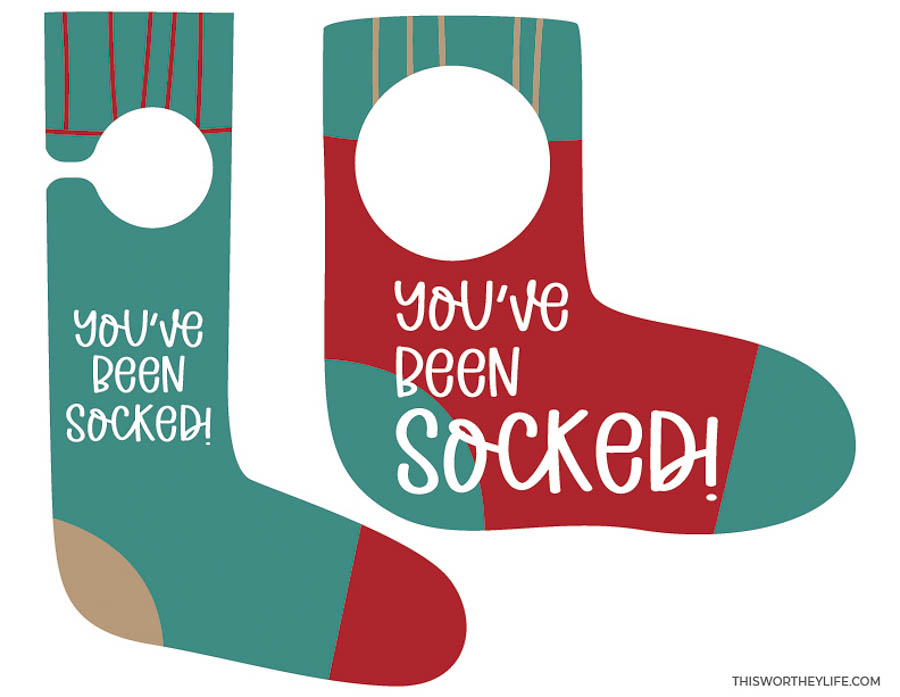 Fun Ideas for "Socking" People this Holiday Season
Head to the store and grab some super cute socks.
Holiday socks are the best, but you can literally choose any type of socks that you want.
I try to find wild and crazy socks that I think the kids and adults will find funny!
I also found some of the coziest socks at Costco a few weeks ago.
You can also fill the socks full of sweets and treats so they can enjoy some holiday candy.
It's like their own set of stockings that they can actually wear.
Make sure to print out the printable so you can start "socking" people immediately!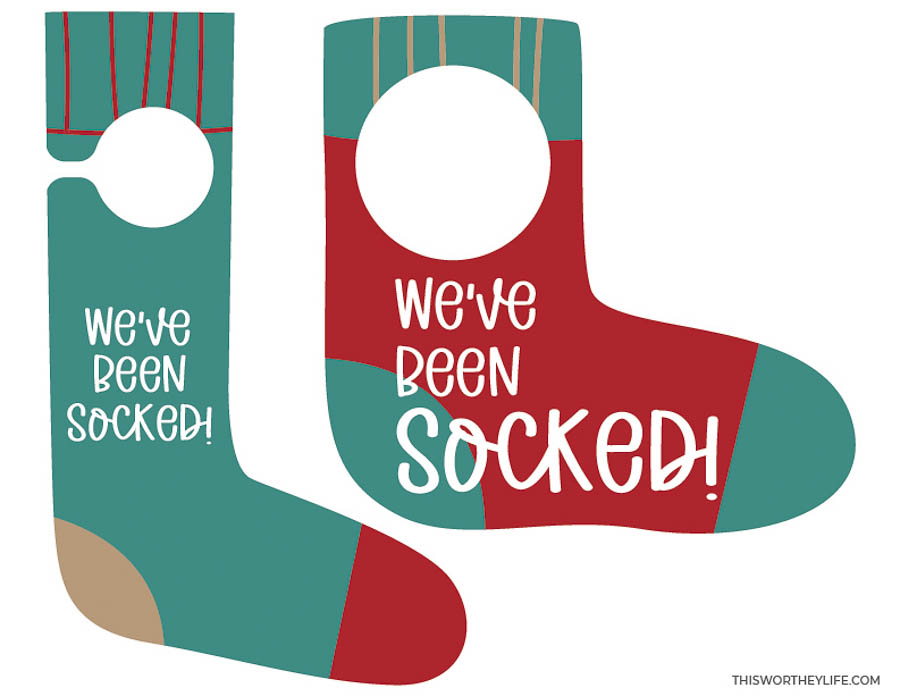 Get your Free "You've Been Socked" printable below
All you have to do is print and then make out the list of places you're planning on socking. It's really as simple as that!
Love this sock idea? Check out our You Rock My Socks FREE Valentine's Day Printable
This holiday season, up the anty and give this fun holiday game a try!
It's fun and simple to get started and a great way to have everyone wear fun and festive socks!
It's a great way to give back to those around you while having fun and breaking up your regular routine.
If you like this Christmas sock game, check out these other great ideas!