Are you looking for a super fun Halloween game for the kids? This Halloween Charades Free Printable is just what you need.
They will have a blast acting out these Halloween words for everyone in the family to guess.
Make sure to check out our Outdoor Halloween Movie Night Idea for even more spooky family fun.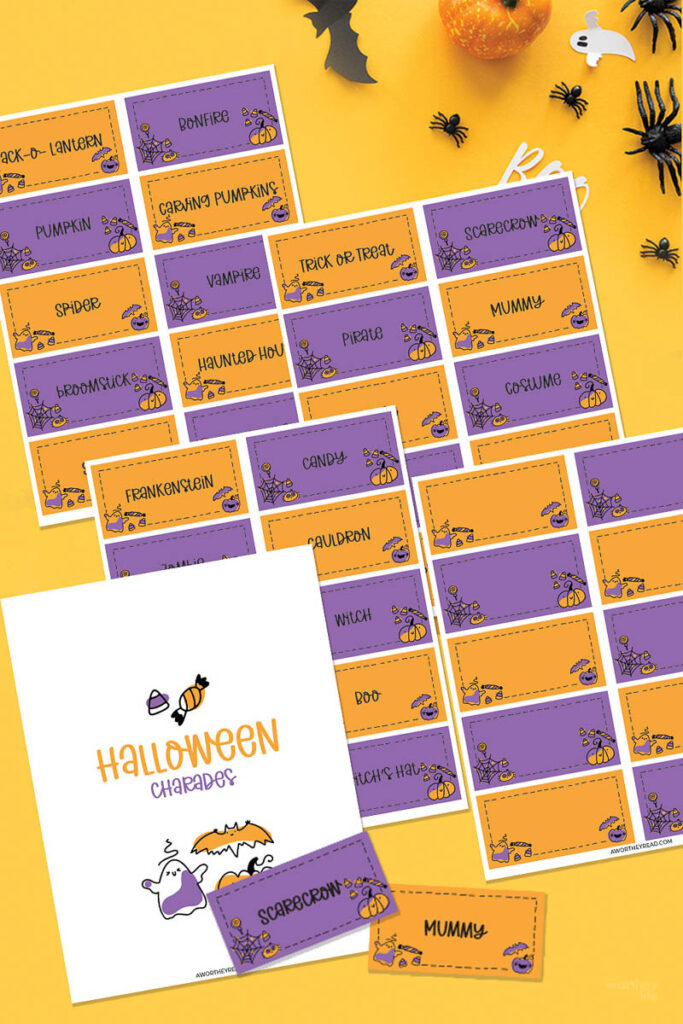 Halloween Charades Free Printable
Charades is one of those games that will bring laughter and happiness to everyone who plays.
And since this printable is Halloween-themed, now is the perfect time to play it as a family!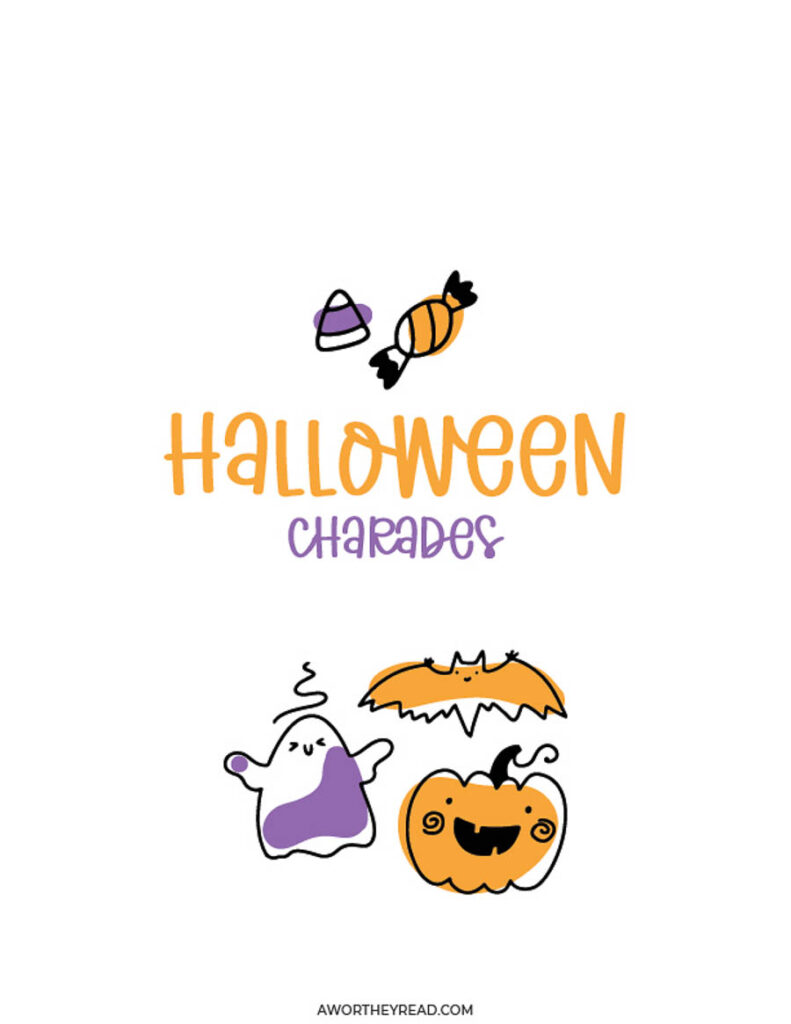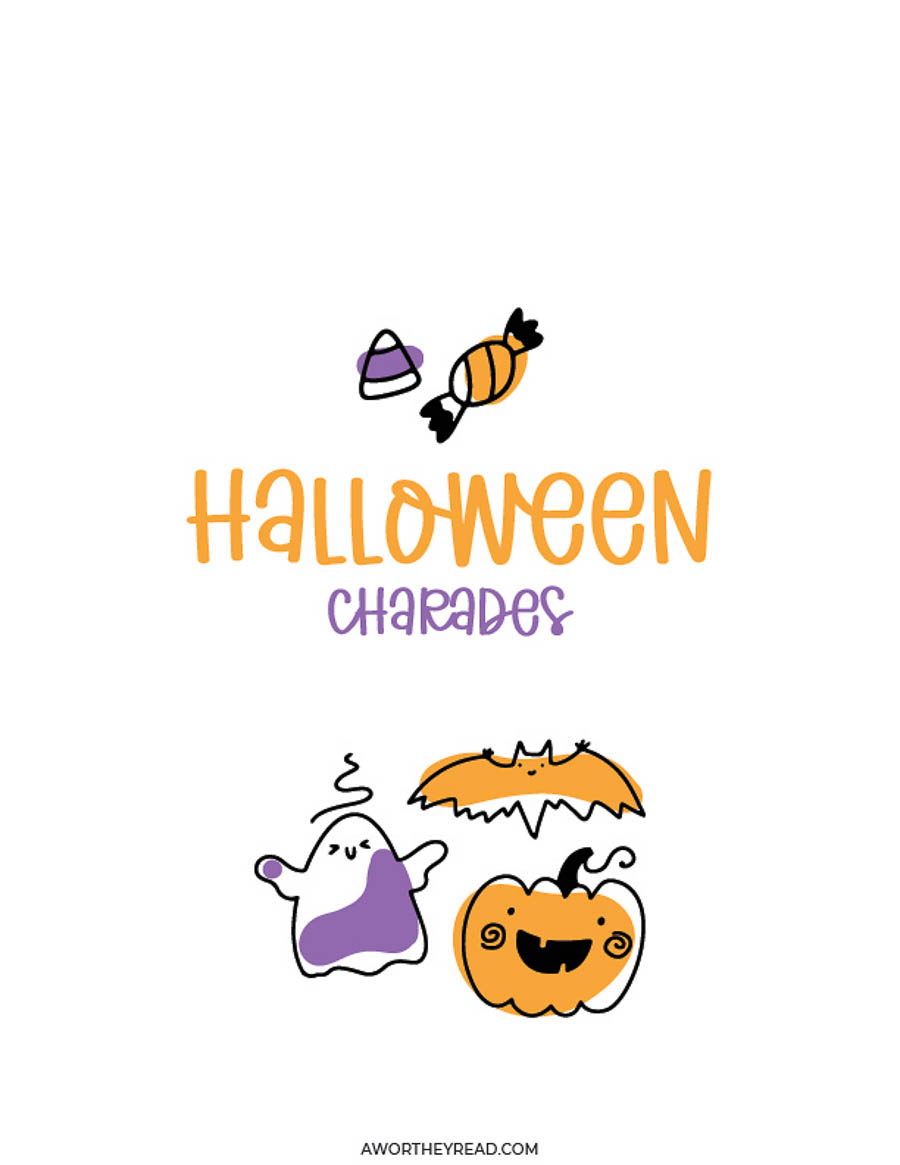 This is a great game for Halloween night or as a way to think of fun-free Halloween activities and ideas.
I love this Halloween game because it's easy for all ages to join in on the fun.
While you might have to help some of the younger kids read the words on the cards, you can also pair them up with older kids or adults.
This charades game can be the perfect wind-down game to enjoy after a night of trick or treating.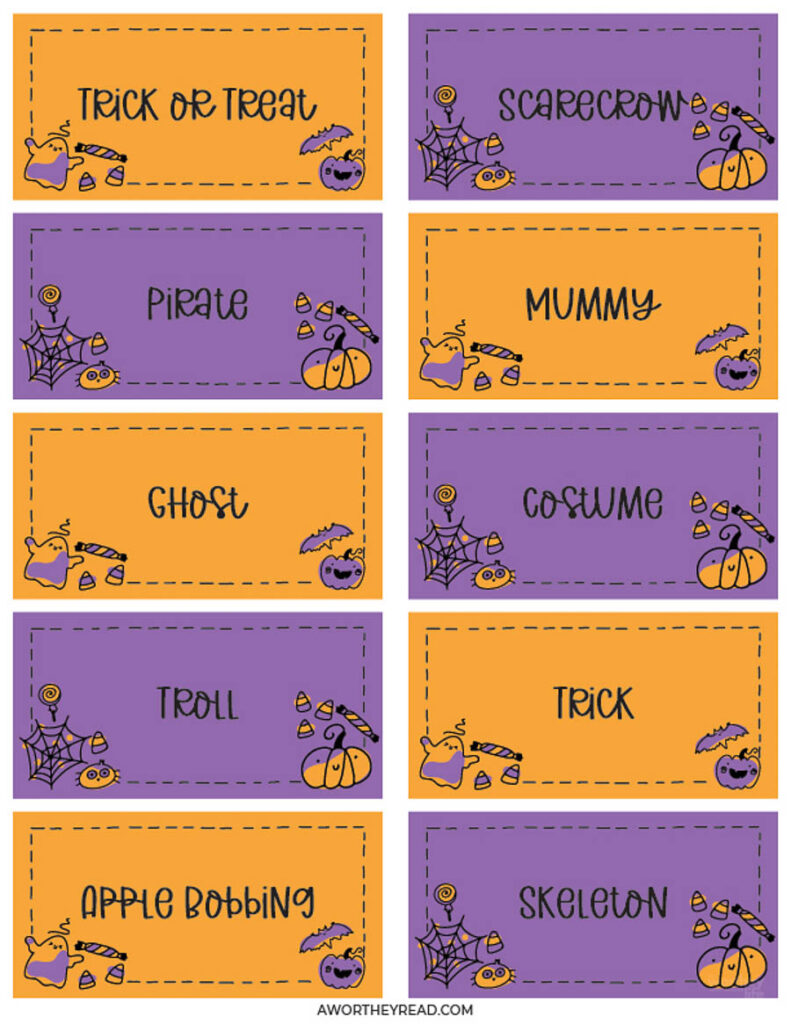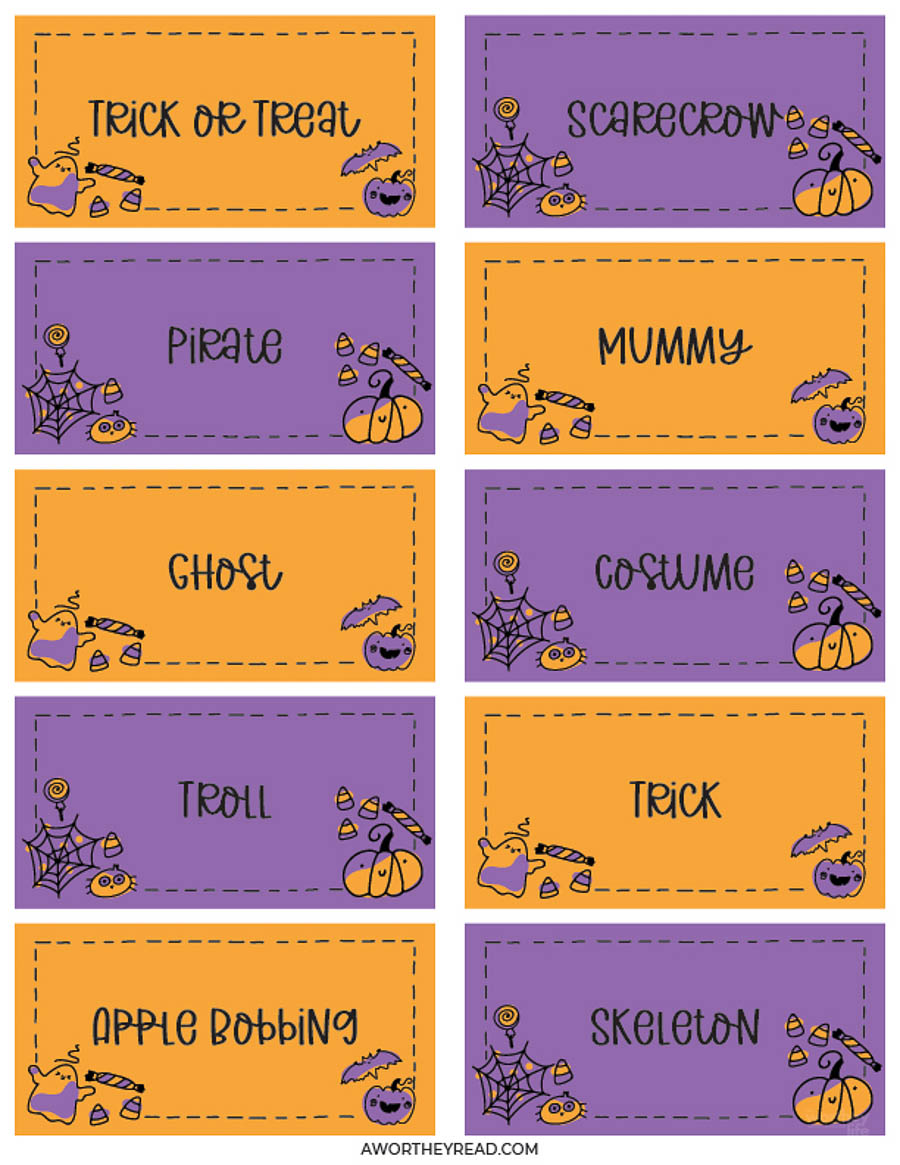 Halloween game for family game night
Finding a way to set up family game night is key when you have kids in the house.
Instead of scouring the aisles at the store looking for something to buy, using a free printable just might be perfect.
Not only does this mean all ages can play, but it's just a way to make the game night happen fast.
This free pdf printable is a way for all ages to get in on the fun.
It also means that game night can happen fast and without stress!
Use this Halloween printable as an easy way to get night rocking and the spookiness happening fast.
The more you can play, the more fun you'll have!
Don't forget to grab your free Halloween charades template below.
It's as simple as downloading, printing, and starting the holiday fun.
You'll have a blast, and the hours will literally fly by!
This might just be a new family Halloween tradition that you can do repeatedly.
Free Halloween printables
FREE Pumpkin Carving Templates for Halloween
You've Been Booed & Free Printable Tags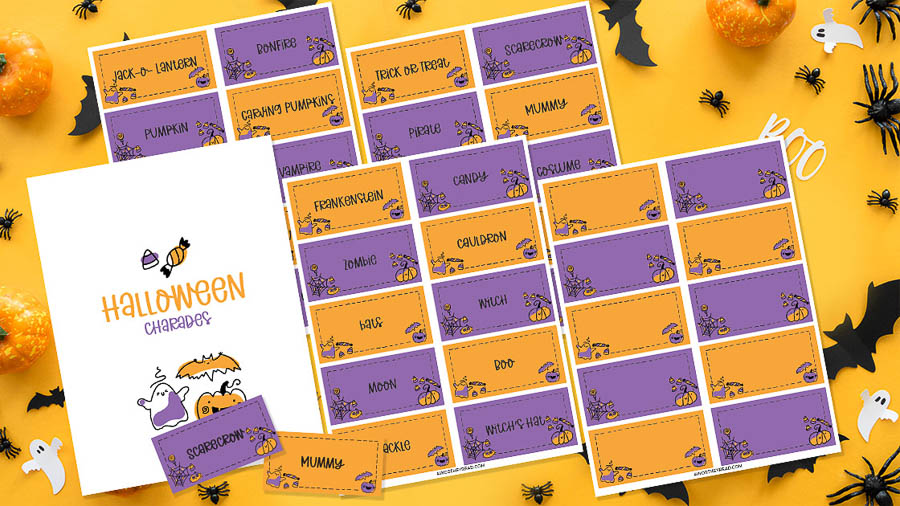 More Family Halloween Ideas