Are you excited about watching all the movies this Halloween season? Make sure that you're not missing any in this Halloween Movie List!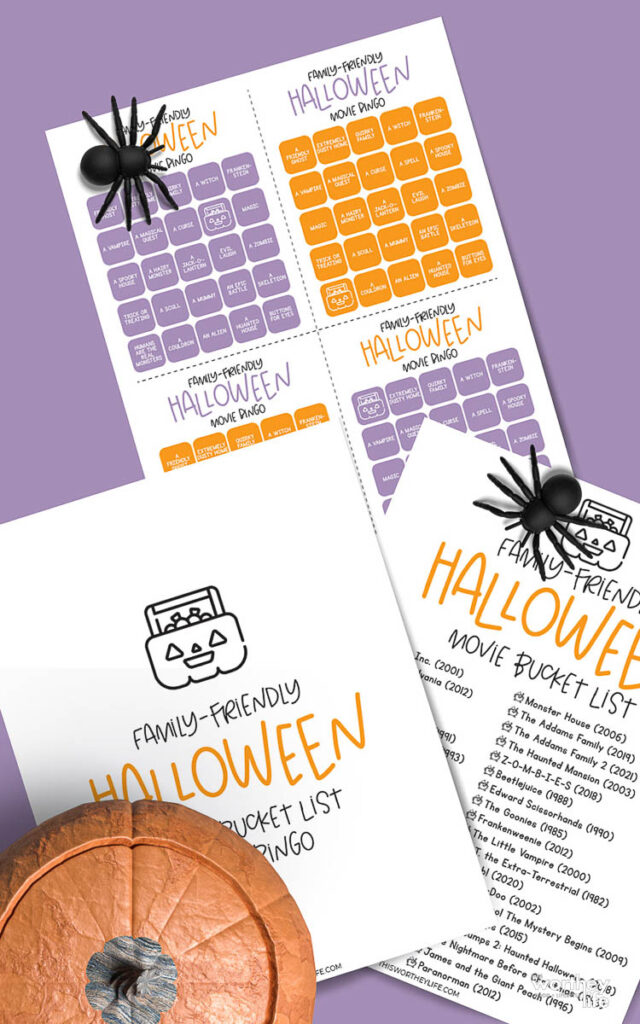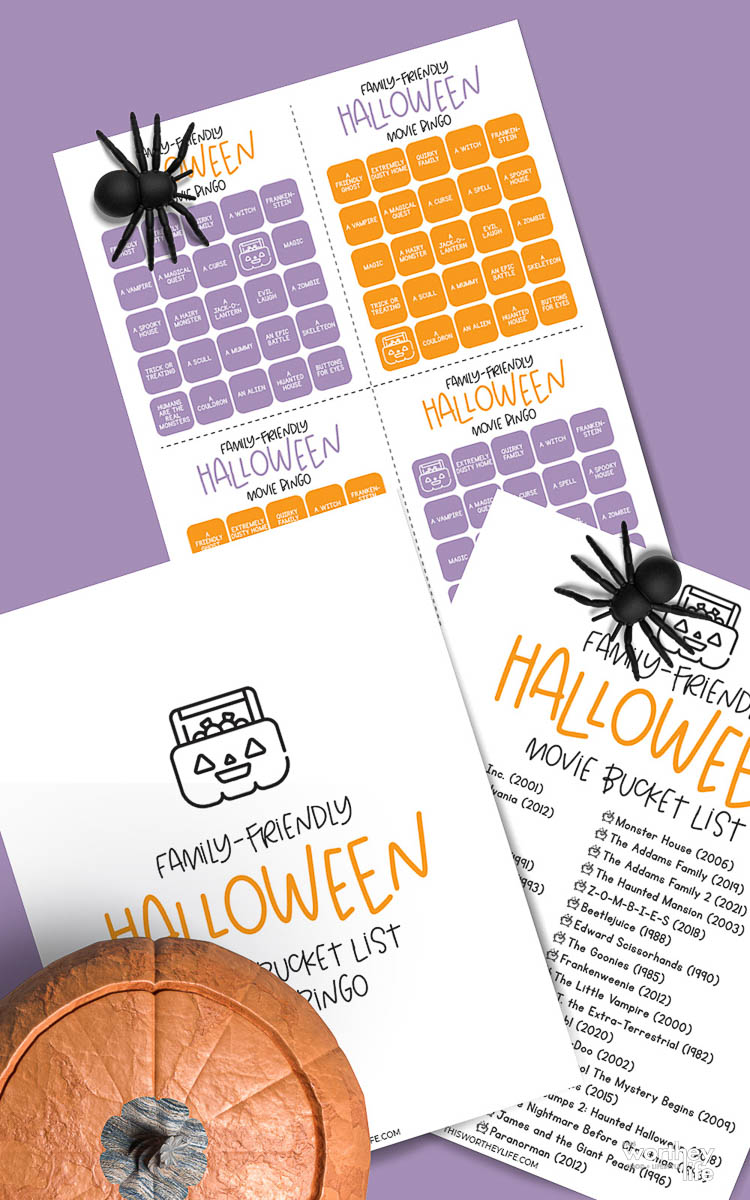 Halloween Movie List + Bingo
Do you know how many Halloween movies there are?
I couldn't even begin to count!
There are so many options for watching all the movies, so if you created a Halloween bucket list, you could use this free printable to keep track.
You can start at the top of the list, work your way down, and rest easy, knowing that you're not missing out on any.
When it comes to Halloween movies, there can be a lot to try and balance and watch.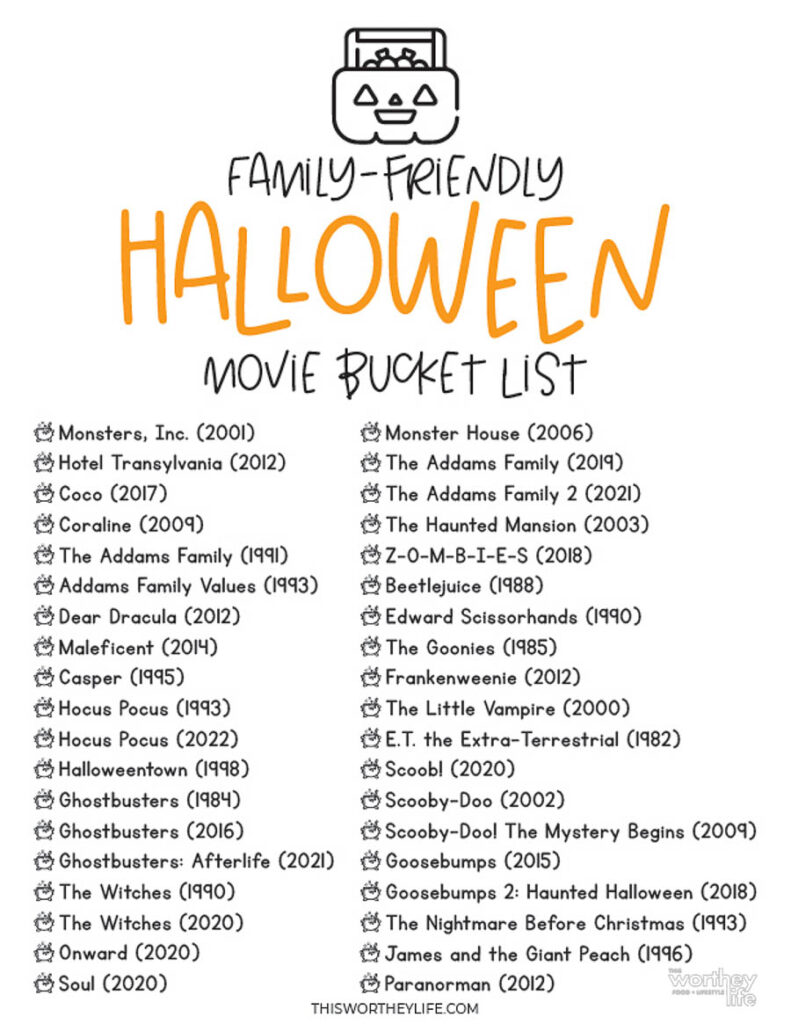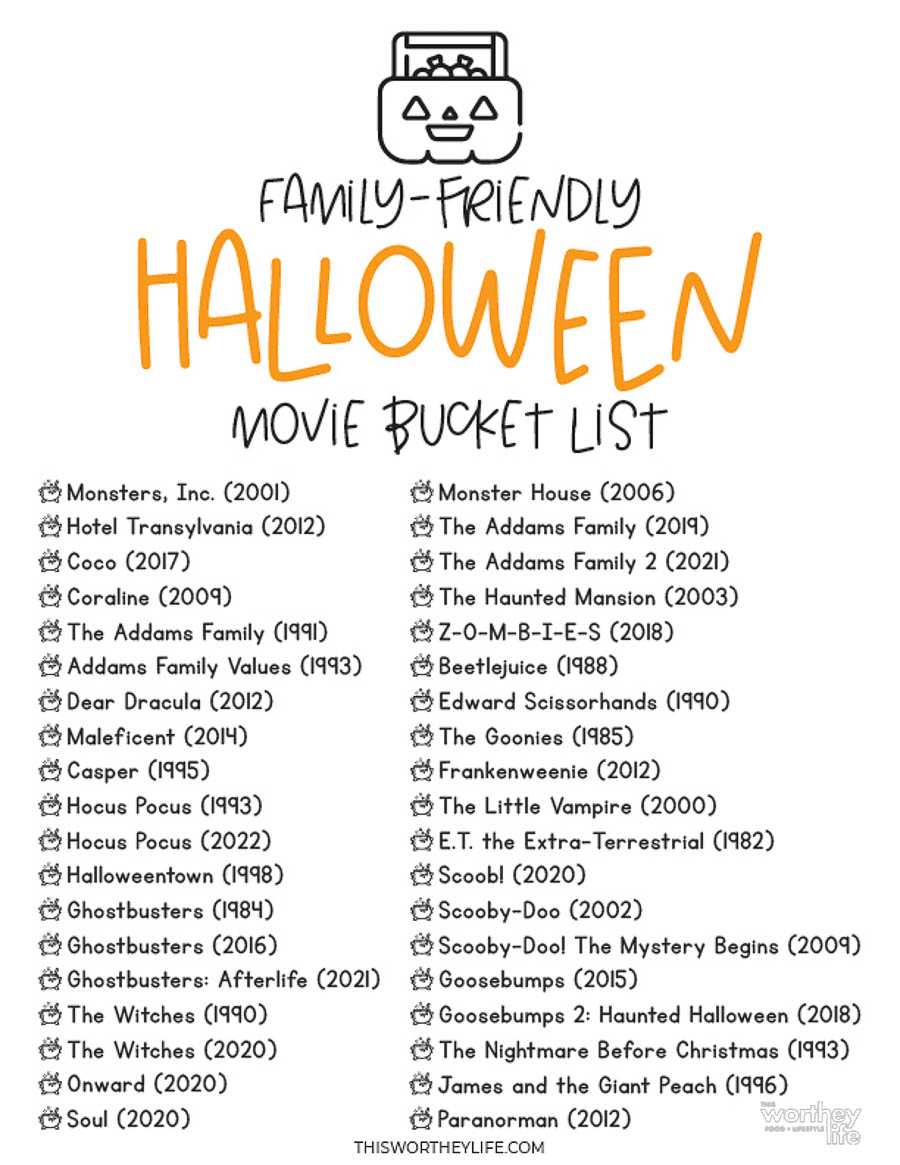 Instead of trying to remember them off the top of your head, why not use this free Halloween movie printable instead? (I've also included a fun Halloween Bingo board!)
Check out my Halloween Printables For Kids for even more fun activities.
You can download this list and print the entire list to check them off this Halloween season.
Here are a few of the Halloween movies on this movie bucket list.
Paranorman
Hocus Pocus 2
The Goonies
Monster House
The Addams Family
Edward Scissorhands
Beetlejuice
James and the Giant Peach
The Little Vampire
Halloweenteen
E.T.
Goosebumps
Coco
Coraline
Maleficent
Casper
Monsters, Inc.
Ghostbusters
And those are just a few! The movie list printable for Halloween has a TON more listed, so you can check them off as you work through them.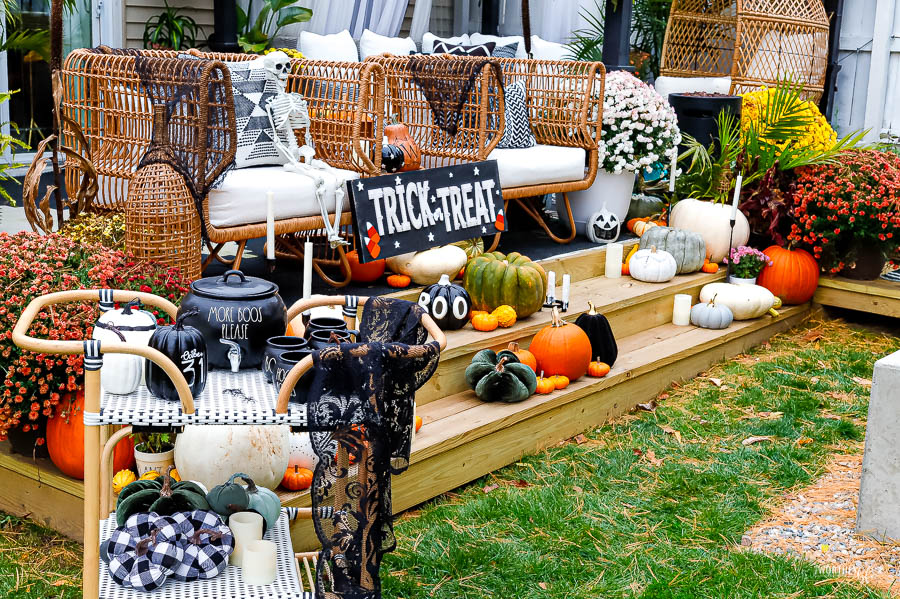 Pro-tip: Create an outdoor movie night and watch your favorite Halloween film under the stars.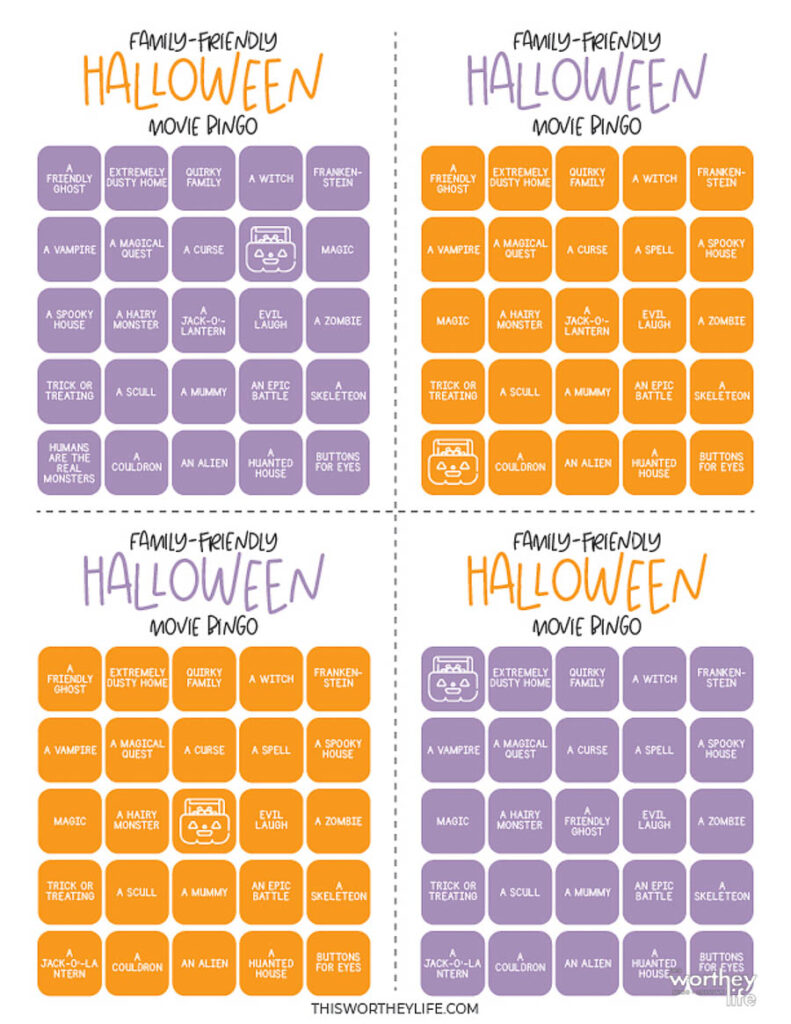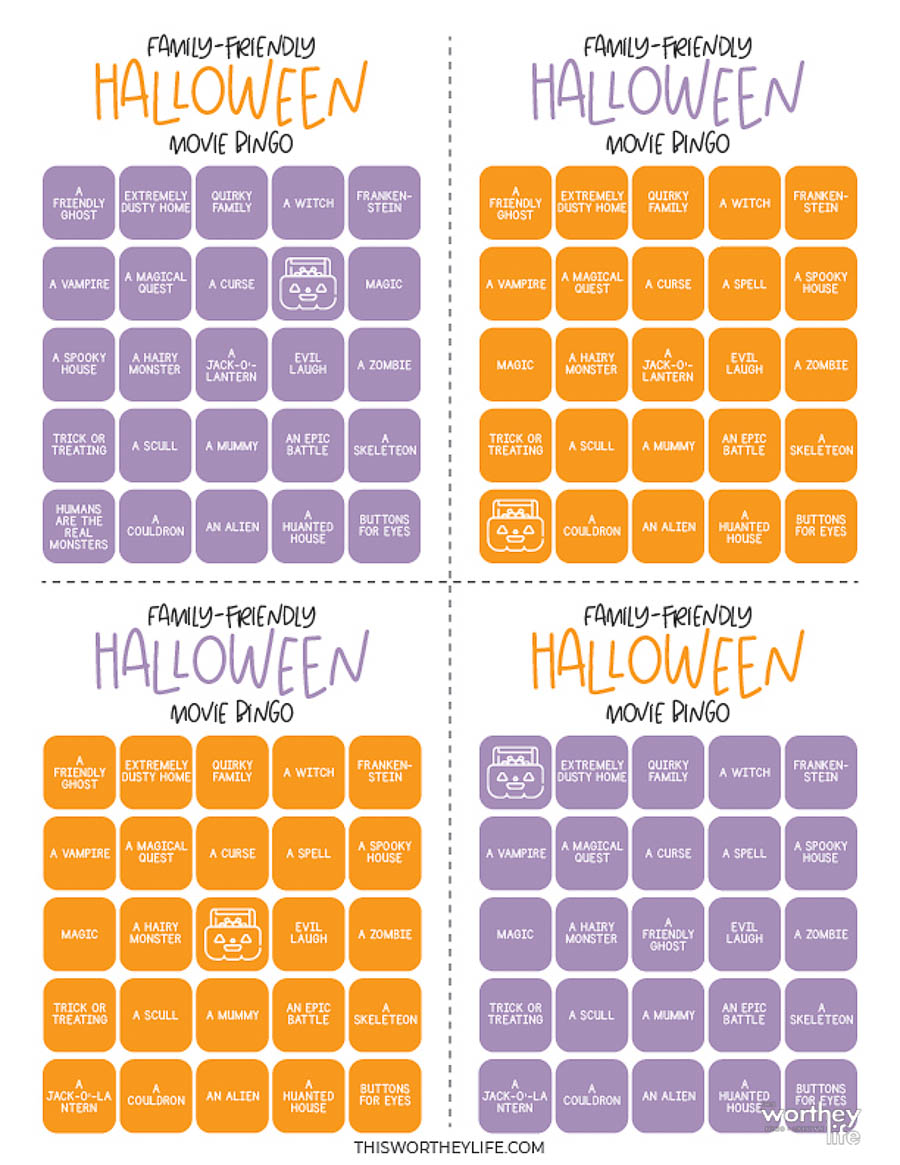 Halloween Bingo
In this printable packet, you'll also find a fun Bingo board.
There are so many ways you can make Bingo and play it repeatedly.
The great thing about using these movie boards is that you can use them for any of them.
It doesn't mean all the movies will have all the things in them that are on the board, but you'll have fun watching the movies and paying attention to try and find them.
Make sure to have a few fun Halloween Bingo prizes for the winners, so they get the perk of a prize!
Halloween treats, spooky snacks, or even some silly gag gifts would be perfect for a fun gift for winning.
Get ready to binge these Halloween movies over the next few weeks!
Is there a way to get through them all?
Only time will tell!
Start at the top and work your way down the list.
More Halloween Fun Ideas