Use our homemade condiment recipes for your summer parties. Homemade condiments are essential for backyard cookouts, and we put together a hot dog condiment bar, allowing guests to pile their favorite toppings onto their hot dogs.

Homemade Condiment Recipes for a Hot Dog Bar
Nothing says summer like hot dogs cooked on the grill. Am I right?! I mean, when I was a kid hot dogs and summer were pretty much a thing at almost every family cookout I've ever attended. I think hot dogs were the first grilled meat I ever had. It's true, and as an adult, I still love them. Yes, the ribs are great, the hamburgers are good too. But hot dogs have a special place in my heart like no other.
Last weekend we had an impromptu hot dog cookout, nothing special just the family relaxing on the deck and soaking up some summertime vibes. As always, The Mrs. handled the decorations, and I took care of the food. Hot dogs were on sale, and of course, the Mrs. loaded up on lots of our favorite brands. I fired up the Weber grill; I was totally in my zone, barbecuing, and all was right with the world.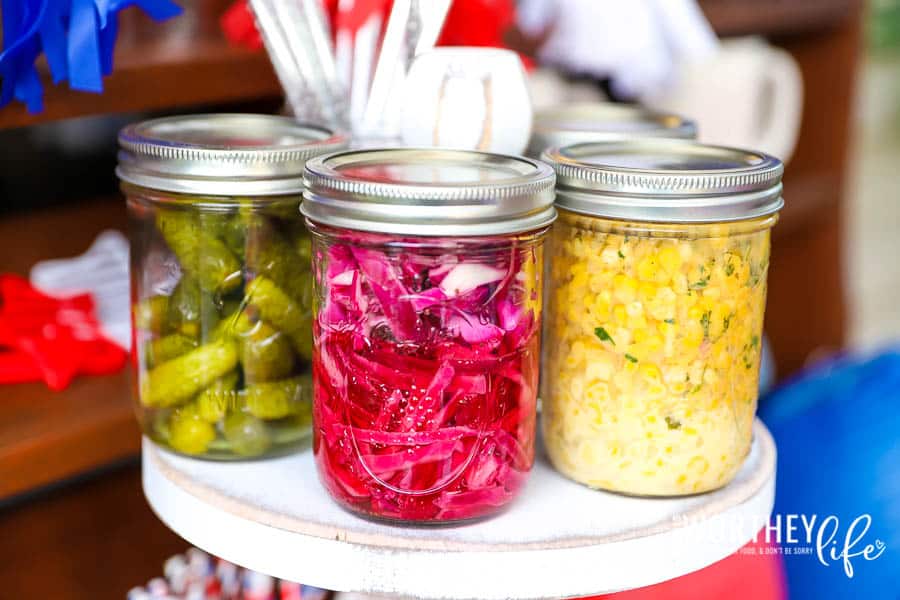 Earlier in the day, I prepared a few homemade condiments like pickled red cabbage and red onions, corn relish, and spicy ketchup, these fun toppings add their own level of goodness. And that's one of the things I enjoy about hot dogs; you can top them with so many of your favorite recipes. So go ahead and get creative in the kitchen and load up your dogs with whatever blows your hair back. The skies the limit!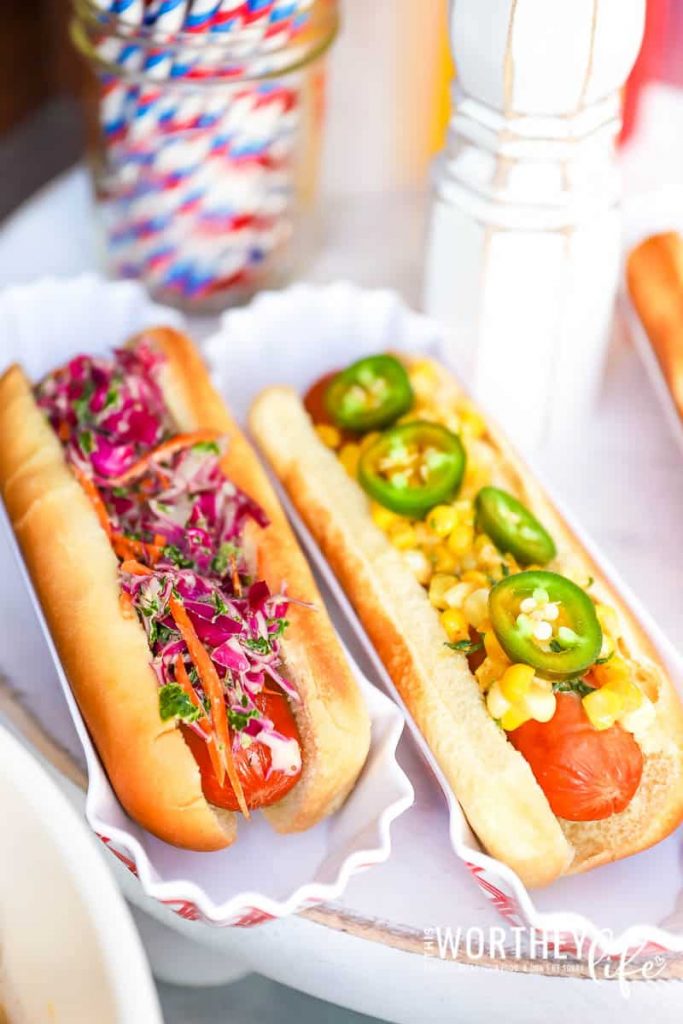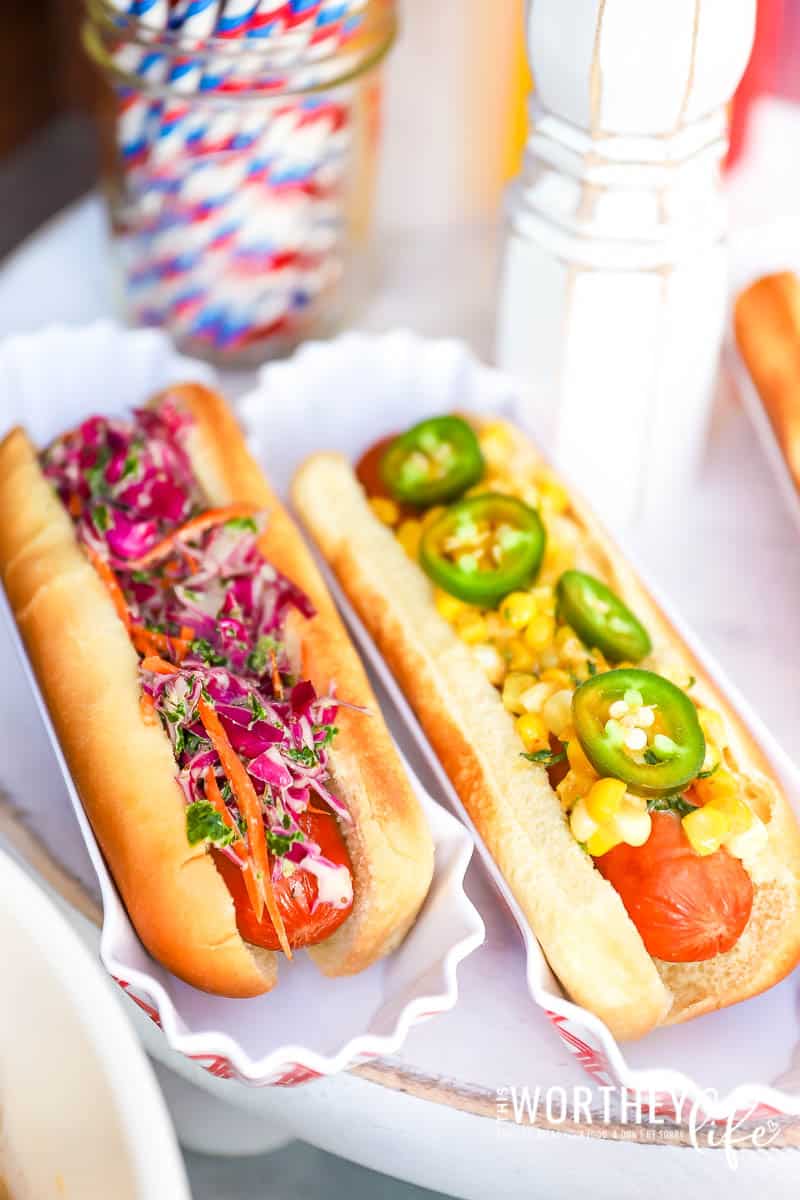 Creating a Hot Dog Bar is a fun way to celebrate just about any kid-related occasion, from birthdays to seasonally themed parties.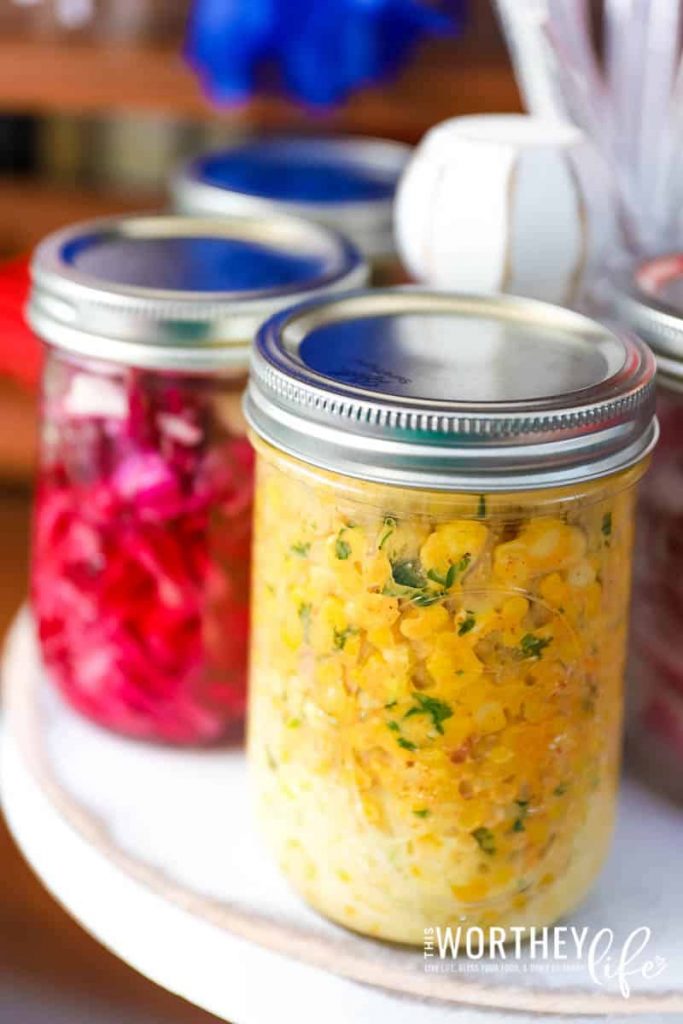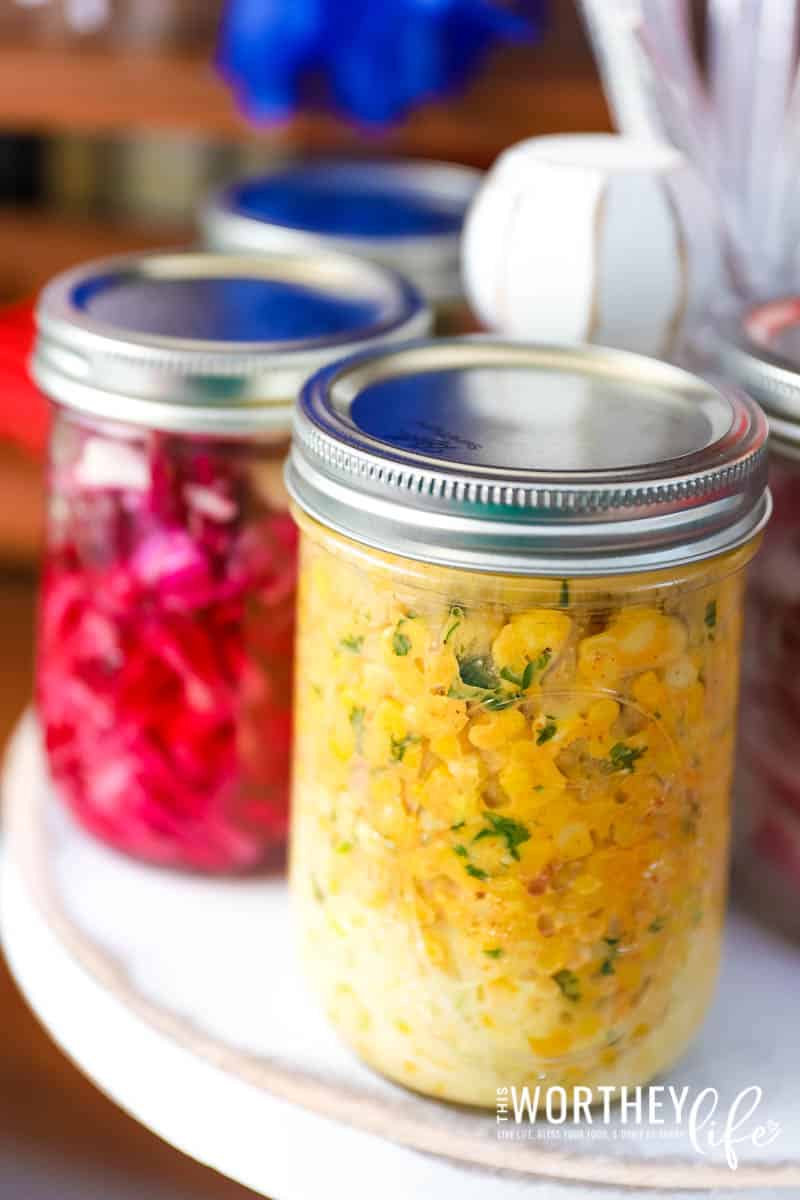 Homemade Condiment Recipes
Hotdog Corn Relish Recipe
Ingredients:
1 cup sweet corn off the cob
1/4 cup sweet relish
3/4 cup mayo
1/2 tablespoon chili lime seasoning
2 tablespoons olive oil
Directions:
Place a skillet over med-high heat and add a tablespoon of extra virgin olive oil, when the oil is hot add a cup of sweet corn kernels off the cob, saute for five minutes and season to taste with flaky sea salt and freshly cracked black peppercorns to taste.
Remove the skillet from heat and spoon into a shallow container and place in the fridge to cool for fifteen to twenty minutes.
When the corn is chilled, add the sweet relish, mayo, and chili lime seasoning then stir until the ingredients are combined.
Spoon the mixture into a Mason jar and tighten the lid, store in the fridge until your ready to use it. Store up to a week.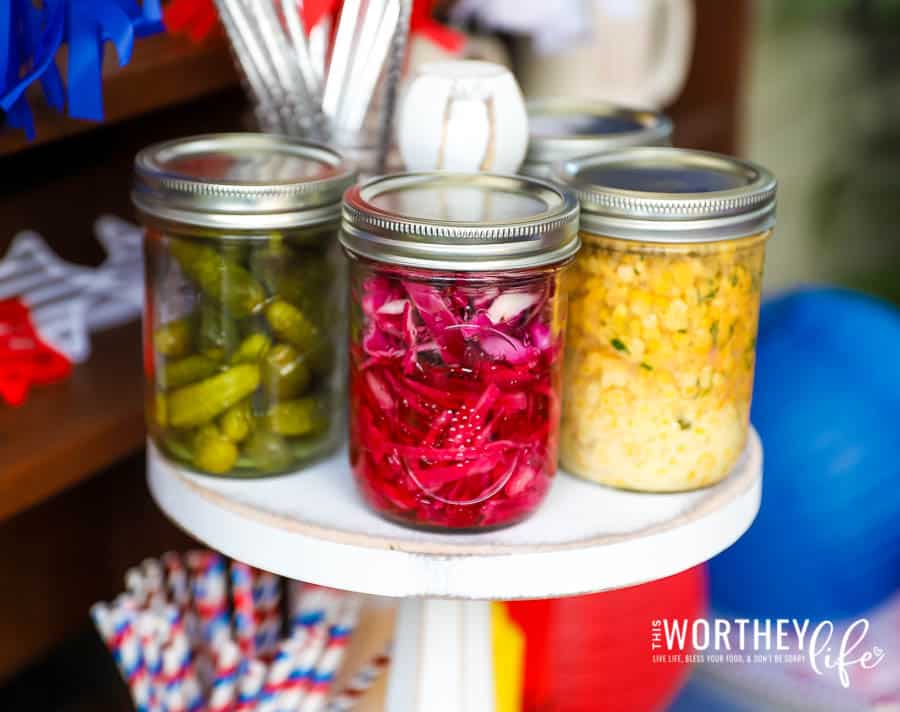 How to Make Pickled Red Onions
Makes 1 cup
Ingredients:
1 large sweet red onion sliced
1 cup apple cider vinegar
1/2 cup water
1 garlic clove
1 tablespoon granulated sugar
1/2 tablespoon sea salt
Directions:
Place a saucepot over med-high heat and add apple cider vinegar, water, granulated sugar, and sea salt.
Bring the mixture to a boil and stir until the sugar and salt are dissolved.
Cut the sweet red onion into thin or thick slices (whatever your preference) and place them into a pint Mason jar.
Pour the vinegar mixture over the onion until it's almost to the top of the jar.
Slice the clove of garlic in half and place it into the jar and screw on the lid tightly.
Place the jar into the fridge for 2-3 hours or overnight.
Enjoy on tacos, burgers, or salads.
When it comes to what you can put on your hot dog, there are no limits, just follow your taste buds. We love our Lemon Herb Aioli Coleslaw on our frankfurter too. So, what are some of your favorite hot dog toppings?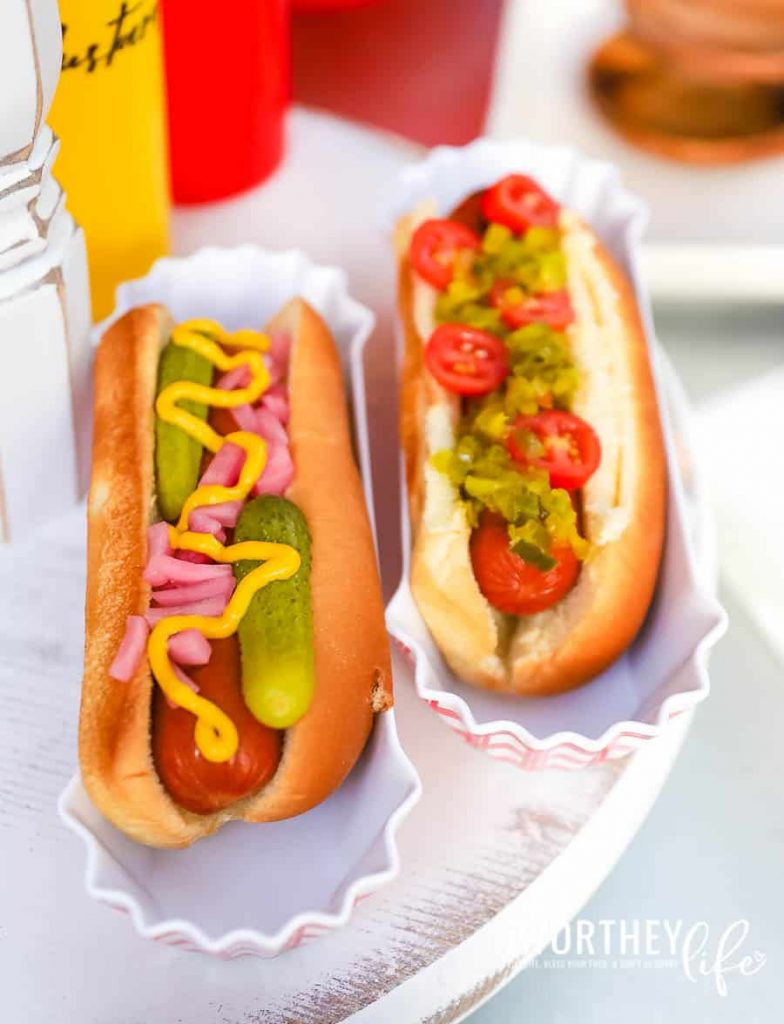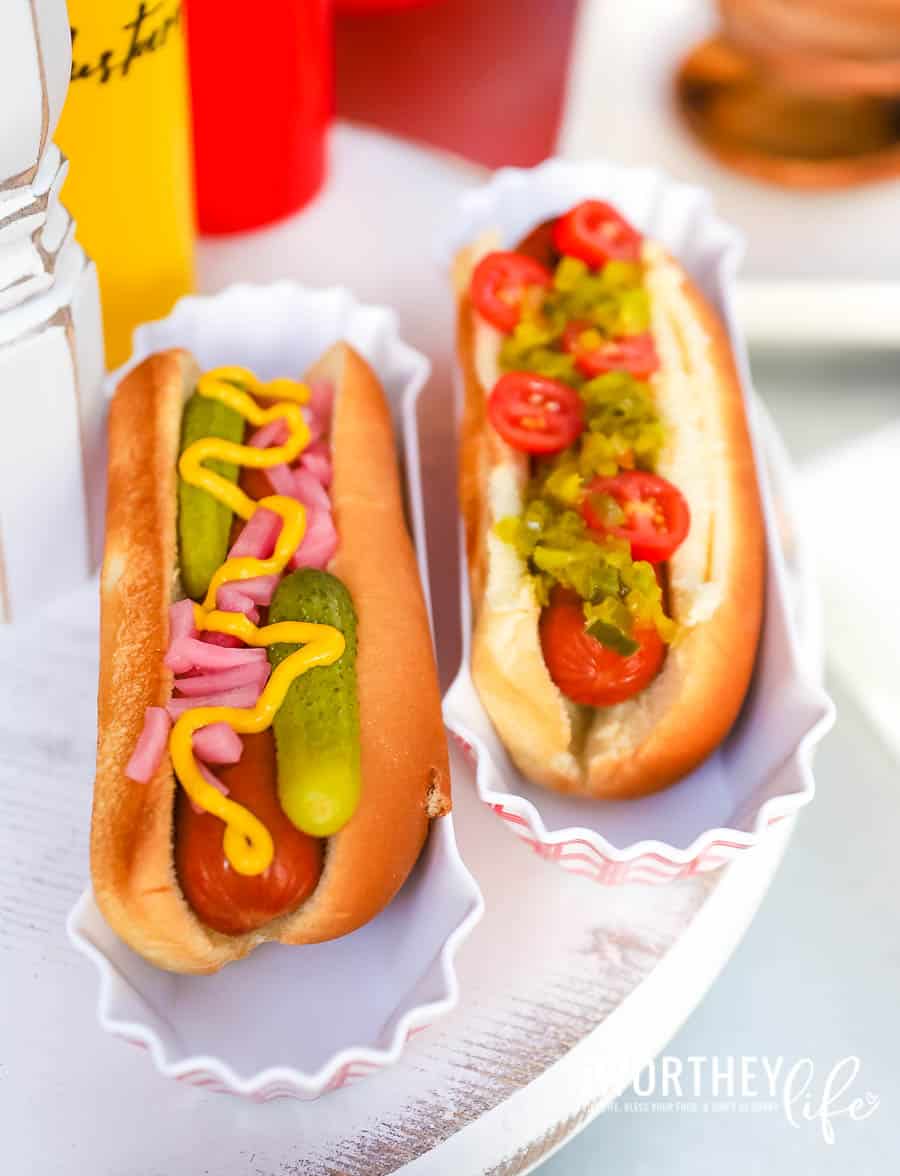 More Summer Fun: