Get instructions on how to make Forky from Toy Story 4. Plus, I'm sharing three different ways you can bring Forky home, including where to buy one!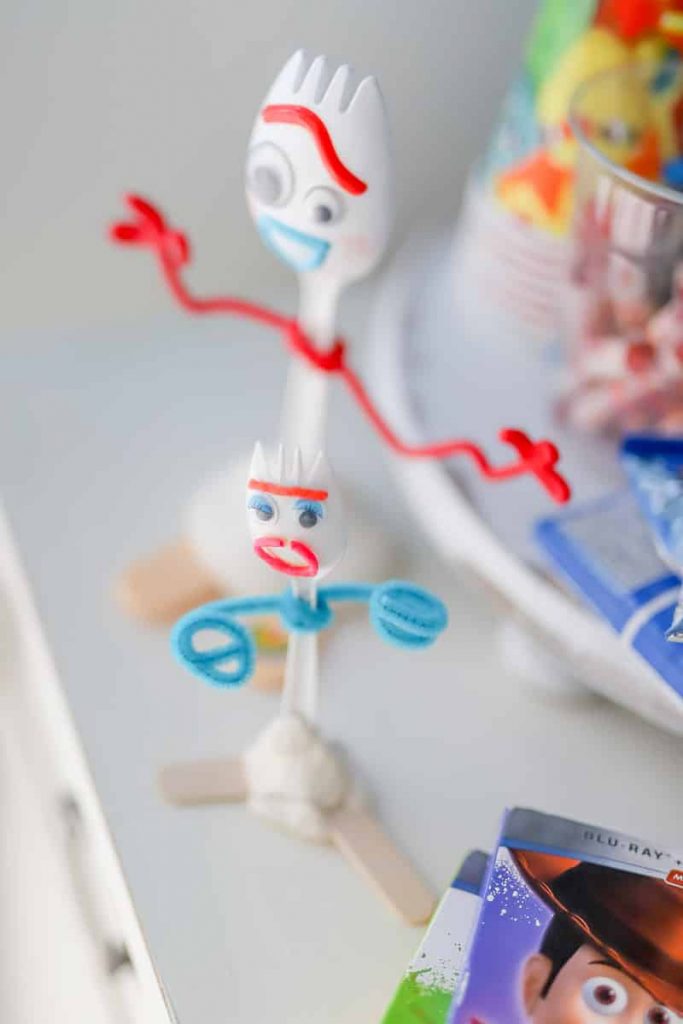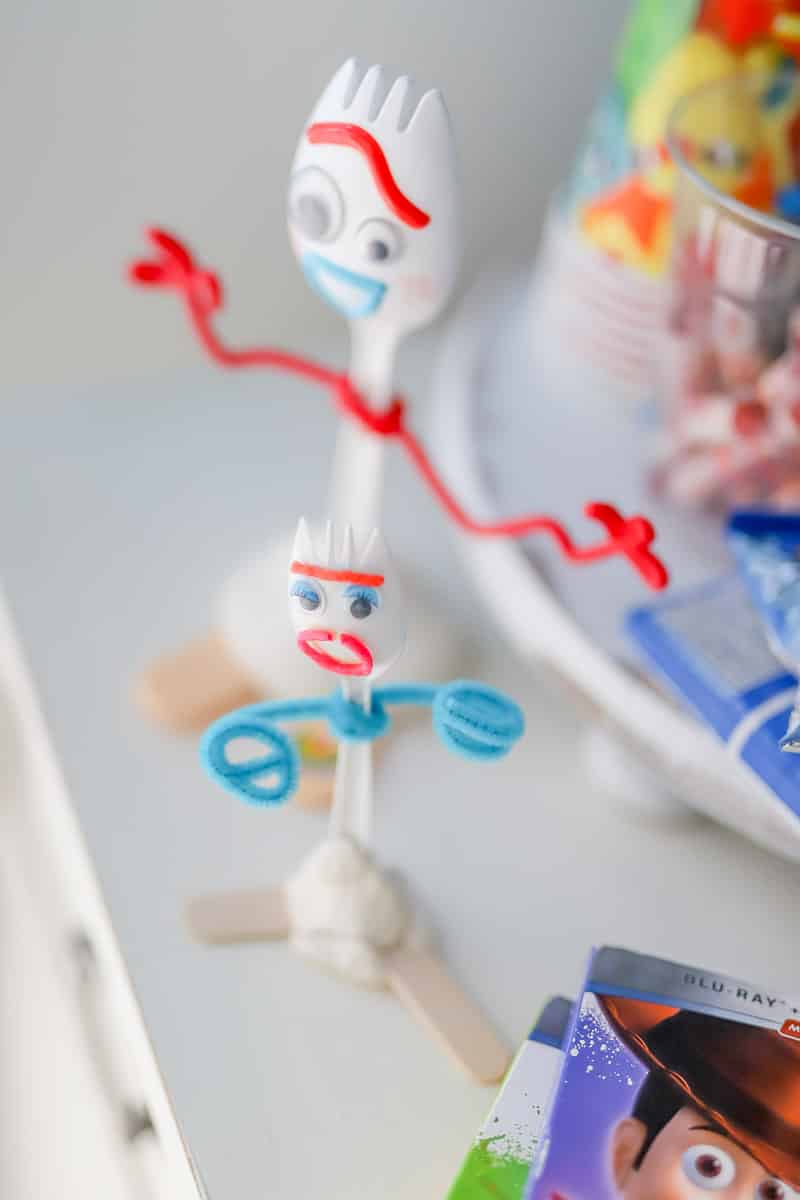 3 Different Ways On How To Make Forky from Toy Story 4
Toy Story 4 is out in theaters this weekend, and one thing every child is going to want a Forky! For the crafty parents, you'll have this toy made in no time! But, if crafts are not your thing, or you don't want to buy the crafts to make one, I'm sharing a few different ways you can create your very own toy from Toy Story 4.
But first, while at Pixar for the Toy Story 4 press junket, I learned a lot about this new toy. He went through several modules before the one you see on screen was selected. And yes, Forky is a boy. You will have to watch the movie to know why I know this info.

Here's everything you need to make your own Forky
Plastic Fork/Spork
Pipe Cleaner (you can do the traditional red like in Toy Story 4 or pick your own color)
Wooden popsicle sticks
White modeling clay
Additional pipe cleaner for eyebrows and mouth
googly eyes (variety of sizes)
glue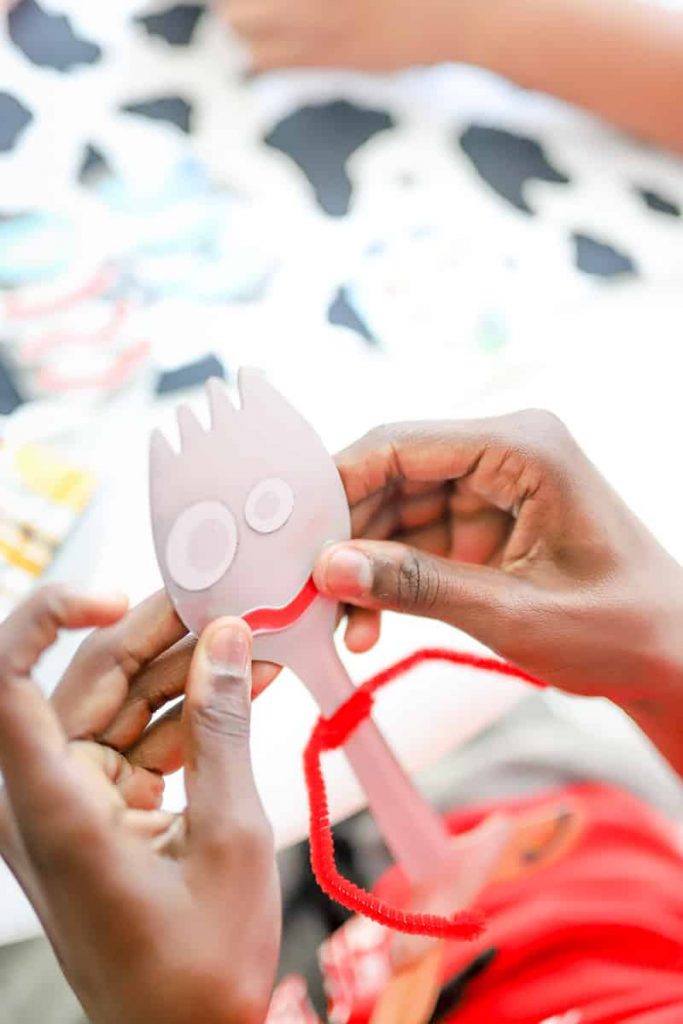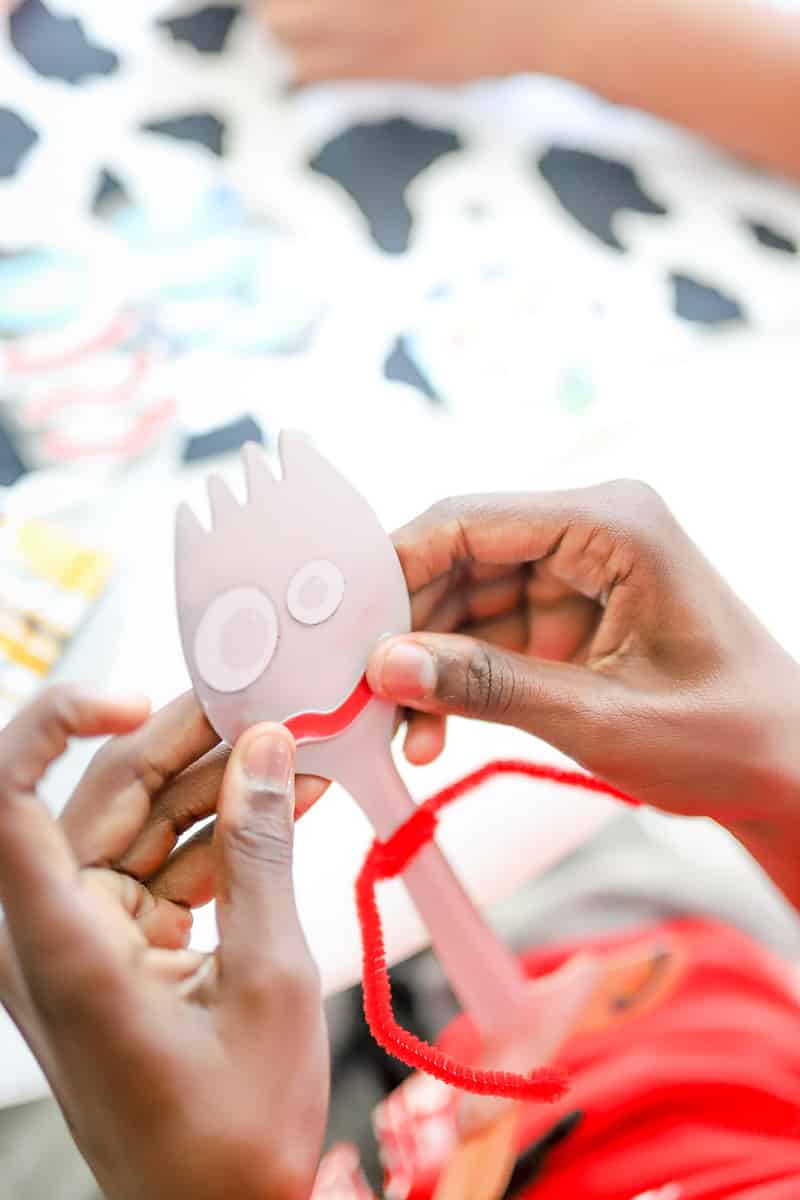 Directions on how to make Forky
Create the base. Break apart a wooden popsicle stick. Using a small amount of white modeling clay, roll it into a ball and insert the two wooden popsicle sticks into it. You will have to play around with the shape of the base until you can place it on a flat surface and it stands straight.
Insert the spork into the top of the base. Again, play around with the base of Forky until it can stand firmly on a flat surface.
Create the face. For the face, you will use (2) googly eyes, a small amount of red modeling clay (or a red paint marker), as well as blue modeling clay (or blue paint marker) for the mouth.
Take a very small strip of red modeling clay and place it at the top of the spork. *You will be making the mouth on the back of the spork (or bottom). Using glue, add the googly eyes, then add the mouth.
Now add his or her arms using the pipe cleaner. Feel free to get creative and go with different colors. Taking a piece of pipe cleaner, wrap the pipe cleaner around the spork. Depending on how long your pipe cleaner is, you may want to cut it or wrap it more than once. Use the tip of the pipe cleaner and make little hands. (Forky has three on each side)
Feel free to add hair, paper clothes, and whatever else you feel your toy needs!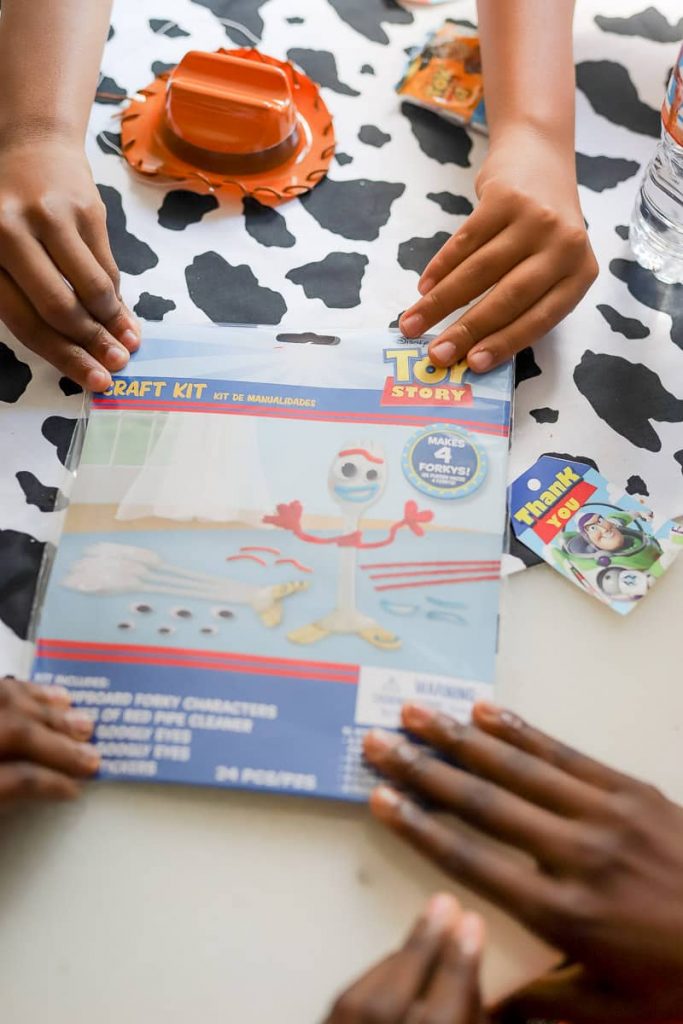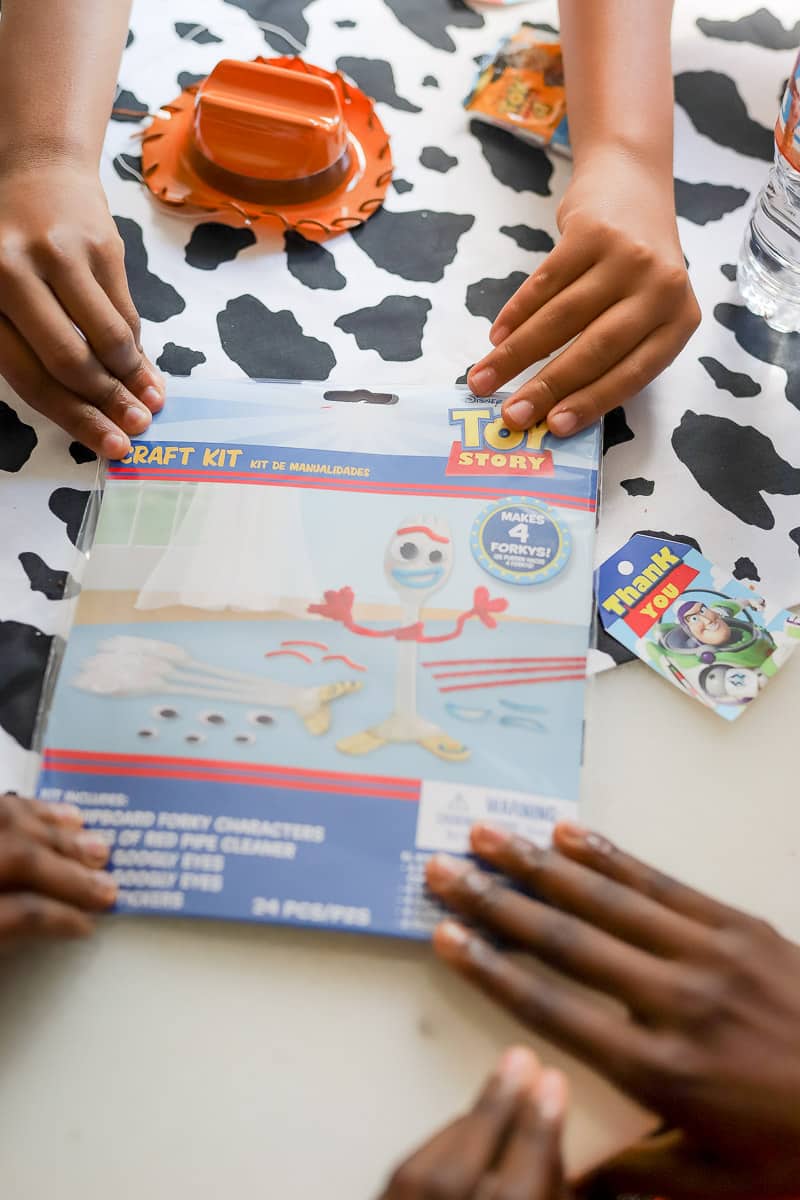 Where to find a Forky Craft Kit- perfect to use for a party
If you're planning a birthday party, a fun activity to do is have everyone make their own. You can buy a craft kit that holds supplies to make (4) Forkys!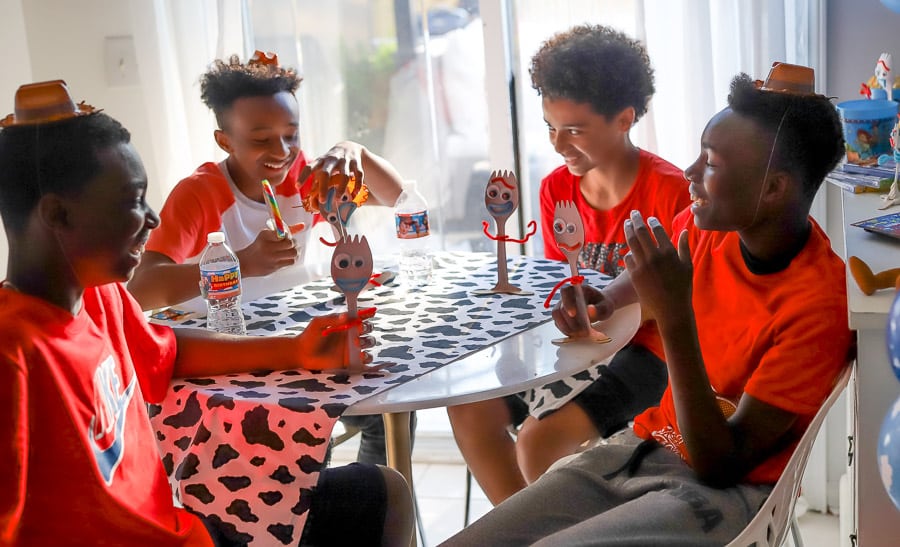 My son and his friends tried their hand at making a Forky from the craft kit!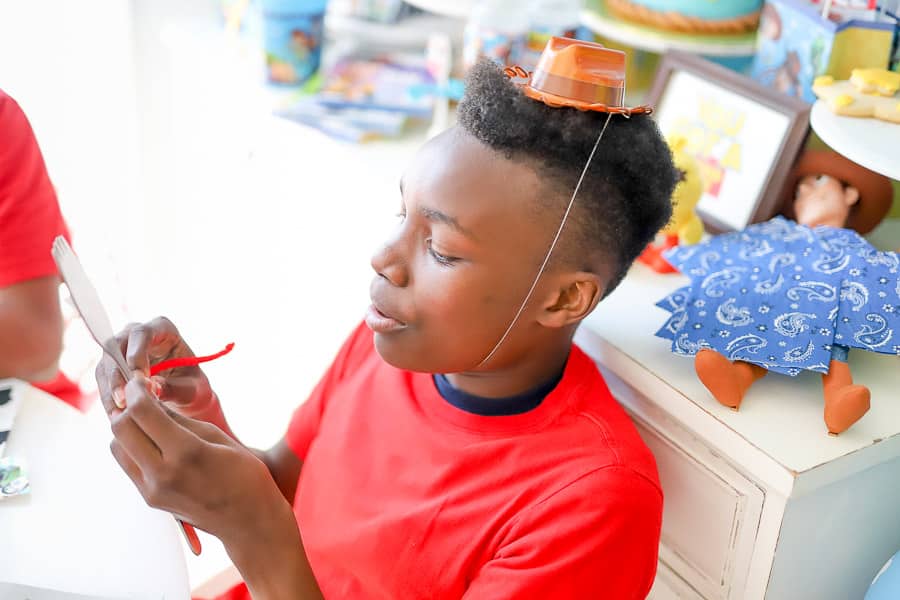 I think it's safe to say they had fun putting their craft together!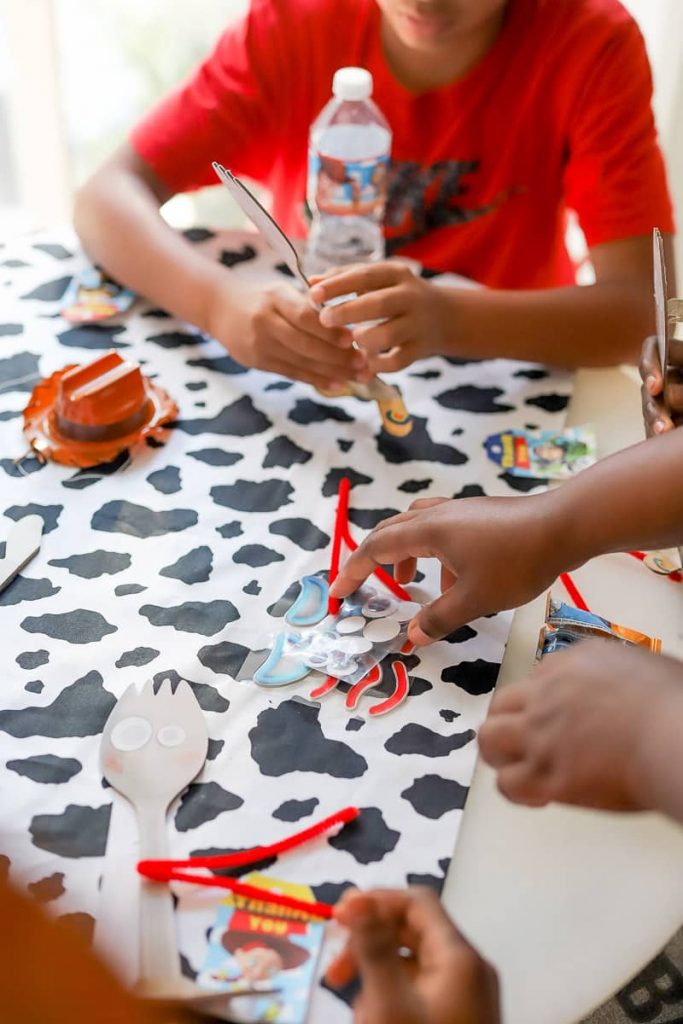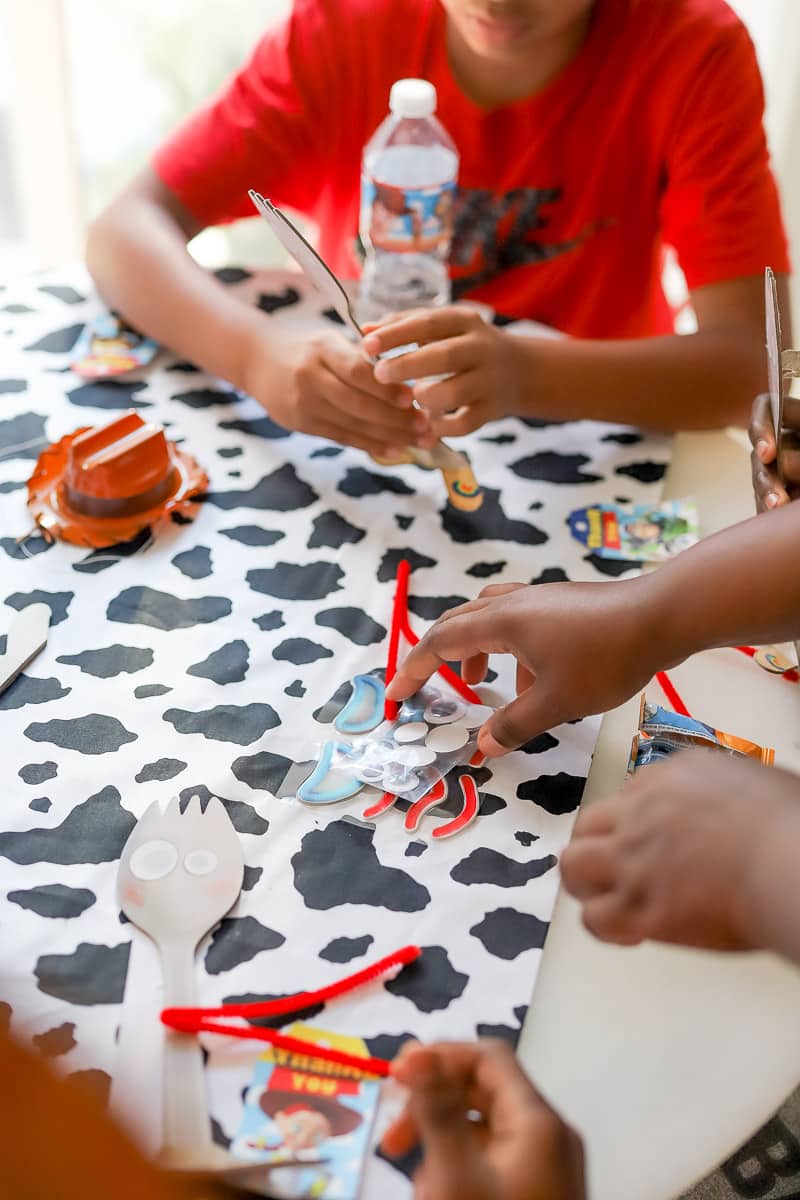 I loved that everything was included and I didn't have to hunt down supplies!
Just buy a Forky!
And if you just want to skip all of the craftings, just buy one! There are a variety of toys out there for purchase!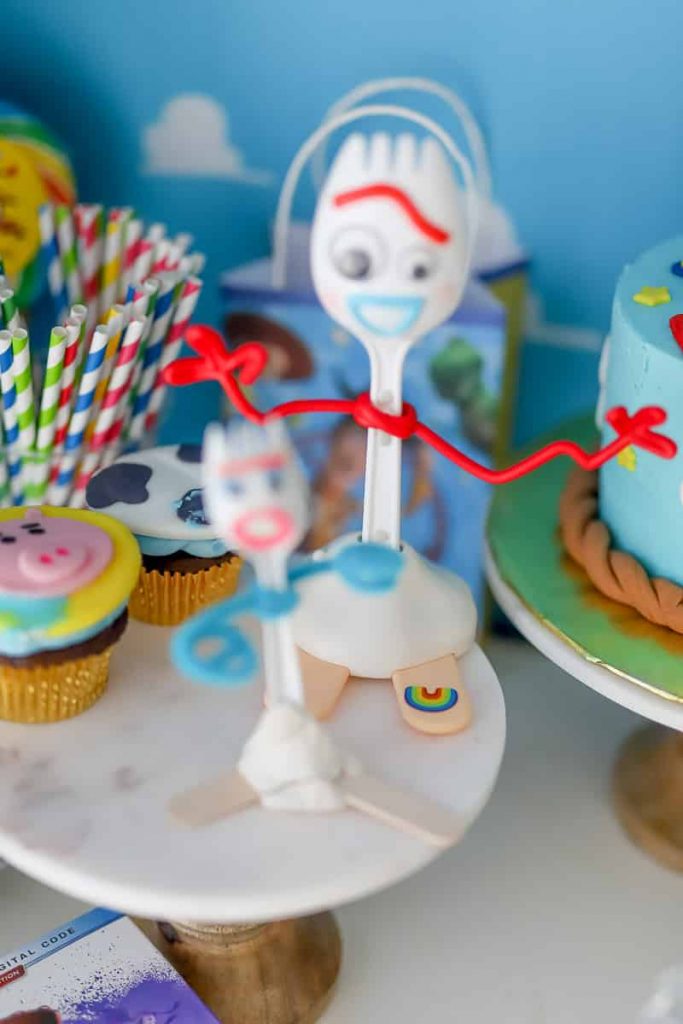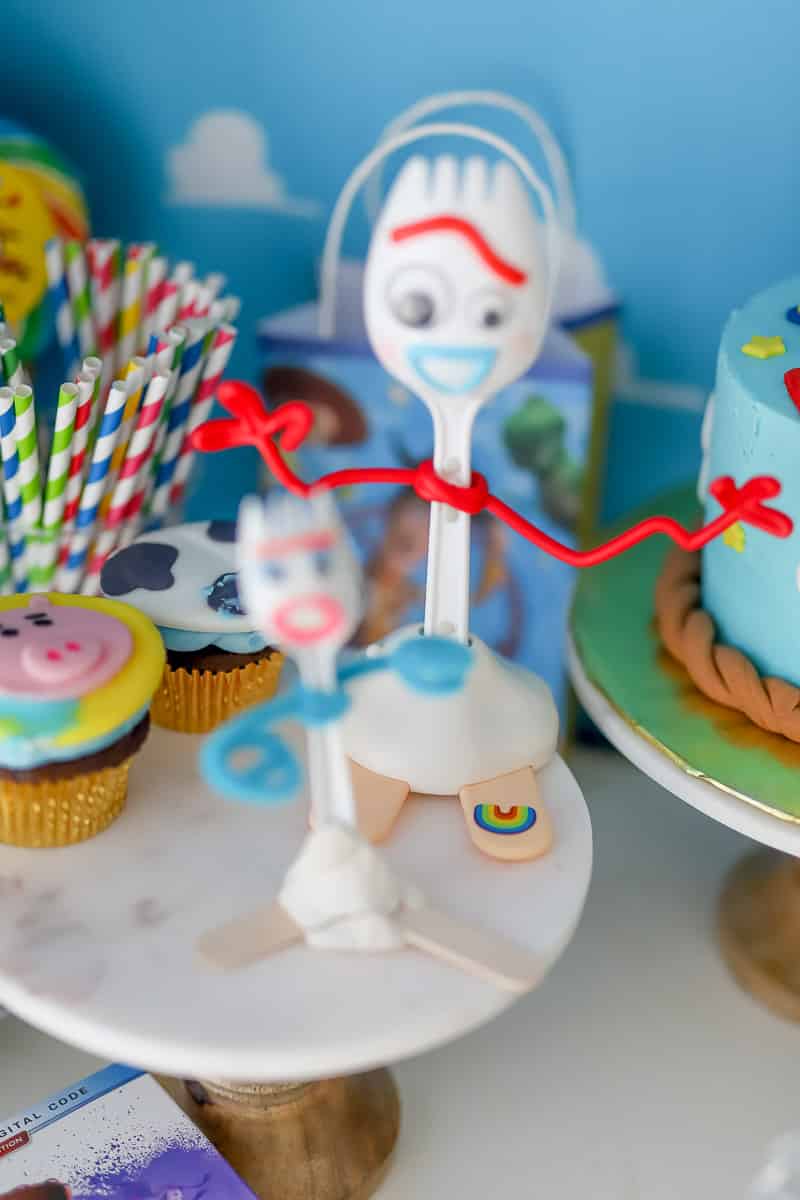 Places to buy a Forky
Disney Pixar Toy Story True Talkers Forky Figure, 7.2″
Toy Story 4 Disney Pixar Forky Free Wheeling Talking Action Figure
Toy Story 4 Disney Pixar Pull 'N Go Forky
Disney Toy Story 4 Forky Creativity Set
And just in case your child has already said they want to be a
Forky for Halloween
, grab their costume now! I have a feeling it's going to be a popular one this year.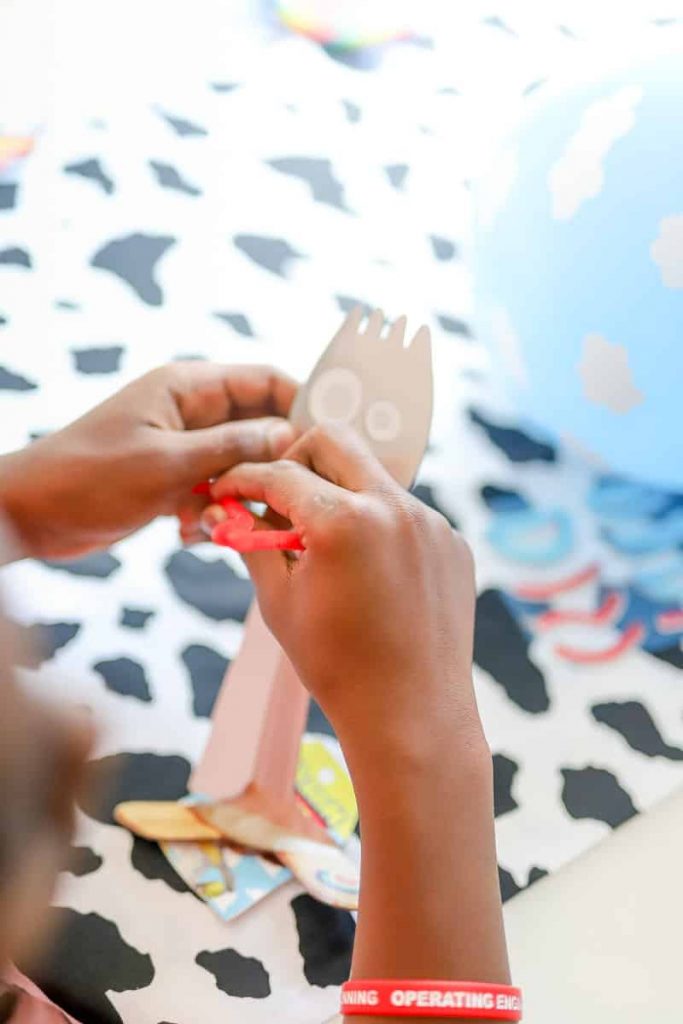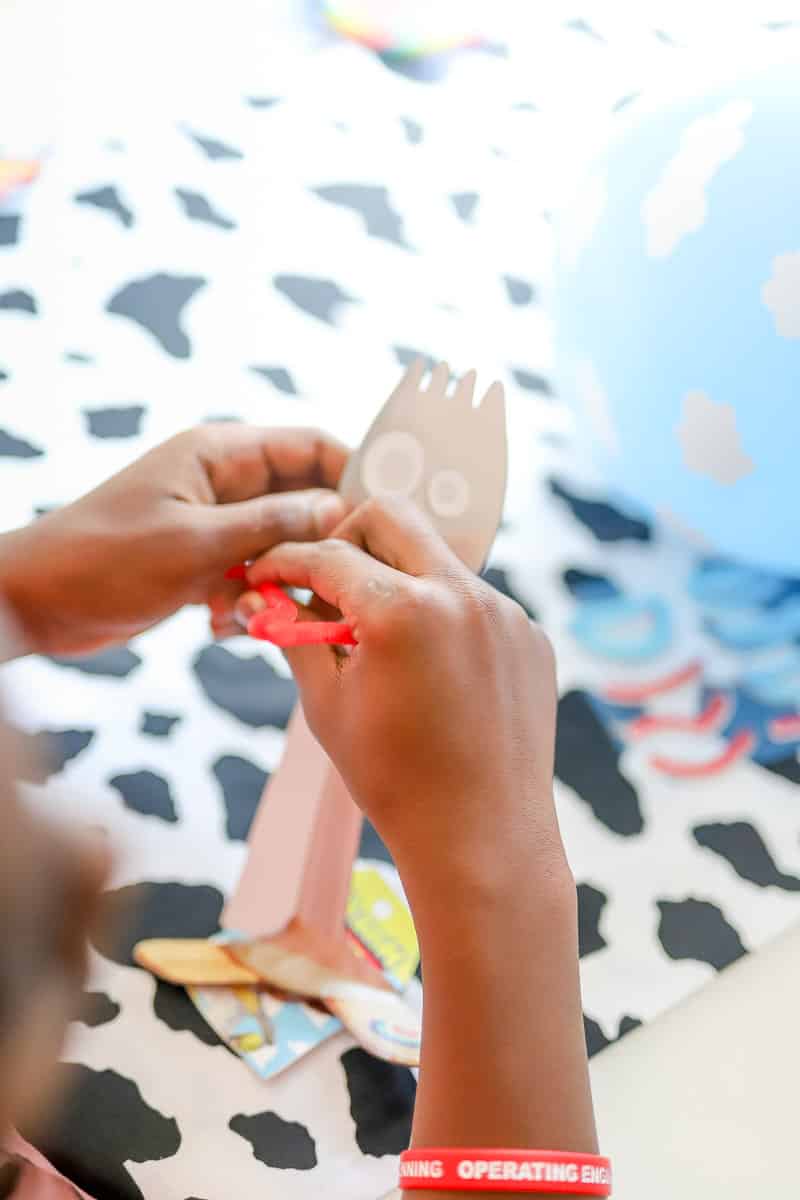 See, so many ways to bring Forky into your home. Yes, the cheapest way is to make one but for those that want to skip the whole crafting experience, or you want a toy that talks, then buy one!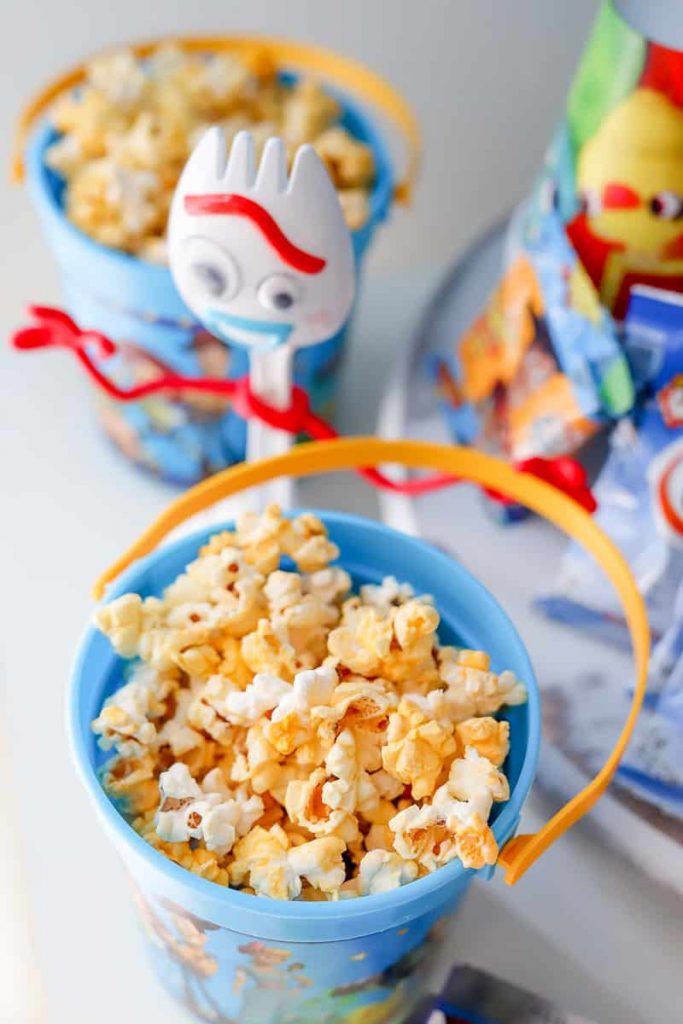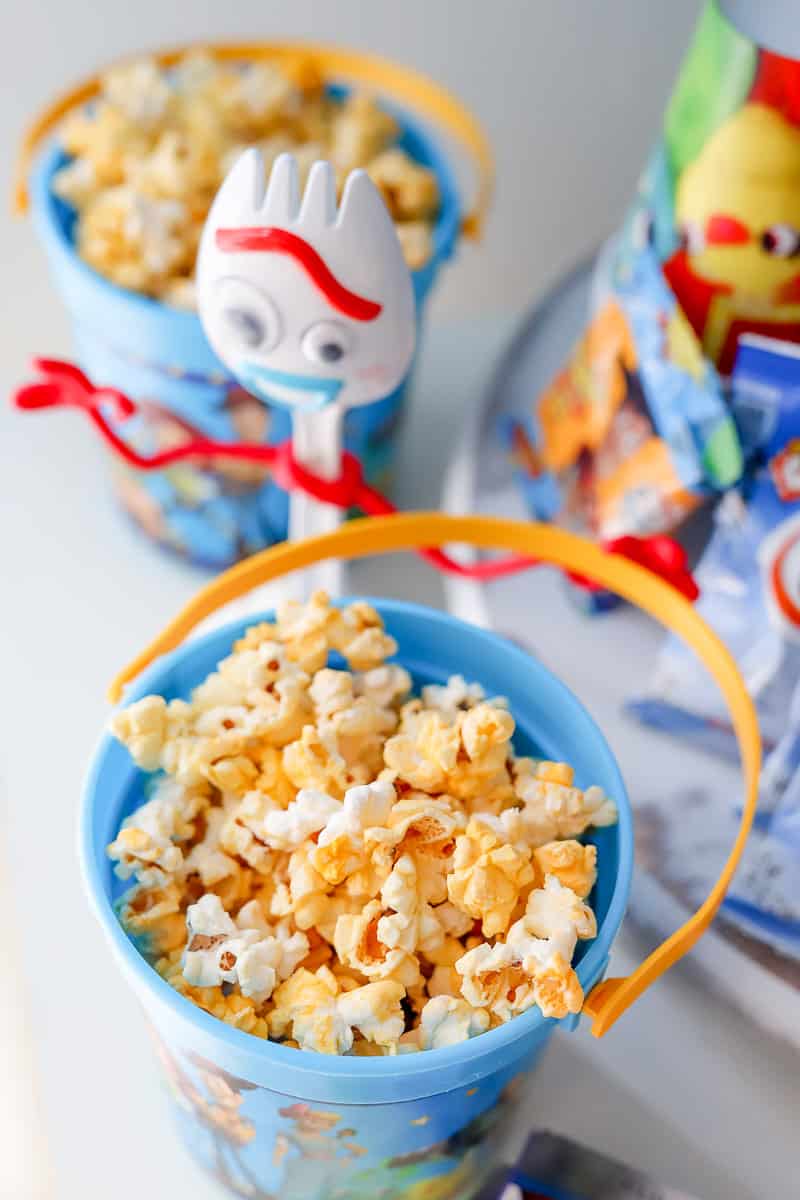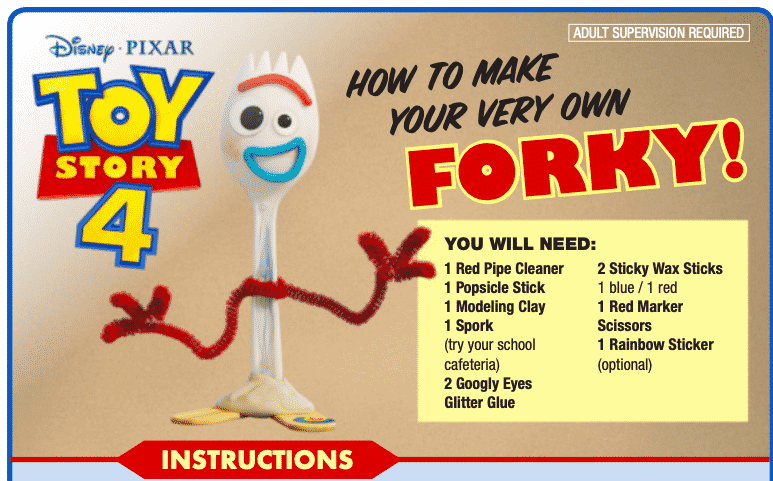 More Toy Story Ideas
Toy Story Candy Board For A Toy Story Party
How To Make Forky Cookies from Toy Story 4