Get ready for Thanksgiving with this list of the best stuffing and dressing Jiffy Cornbread recipe ideas. We gathered the best of the best recipes using Jiffy Mix cornbread. Using cornbread in dressing is the only way we make it for the holidays, and after trying out one of these recipes, you'll be doing the same.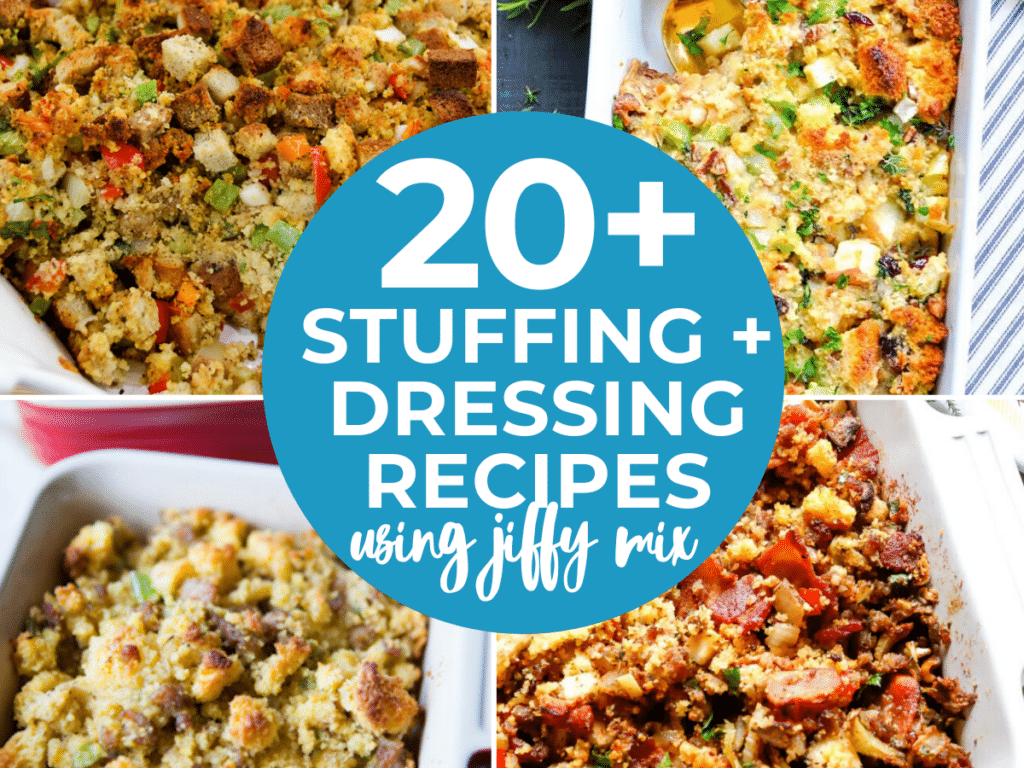 20+ Stuffing and Dressing Jiffy Cornbread Recipe Ideas
Thanksgiving is just around the corner, and we're helping you get ready by rounding up some of the best recipes you can find around the Internet for dressing using Jiffy Mix cornbread.
What's the difference between stuffing and dressing?
Okay, let's go ahead and settle this score right now. Stuffing is a mix that was stuffed inside the turkey for extra flavor. Stuffing helped stretch out the meal to help fill people up for Thanksgiving, stretching the turkey. Dressing is stuffing cooked outside the turkey. You'll also find dressing recipes more flavorful. Growing up in our home, dressing was and still is the name we call it, and Derrick's cornbread dressing is one of my favorite dishes.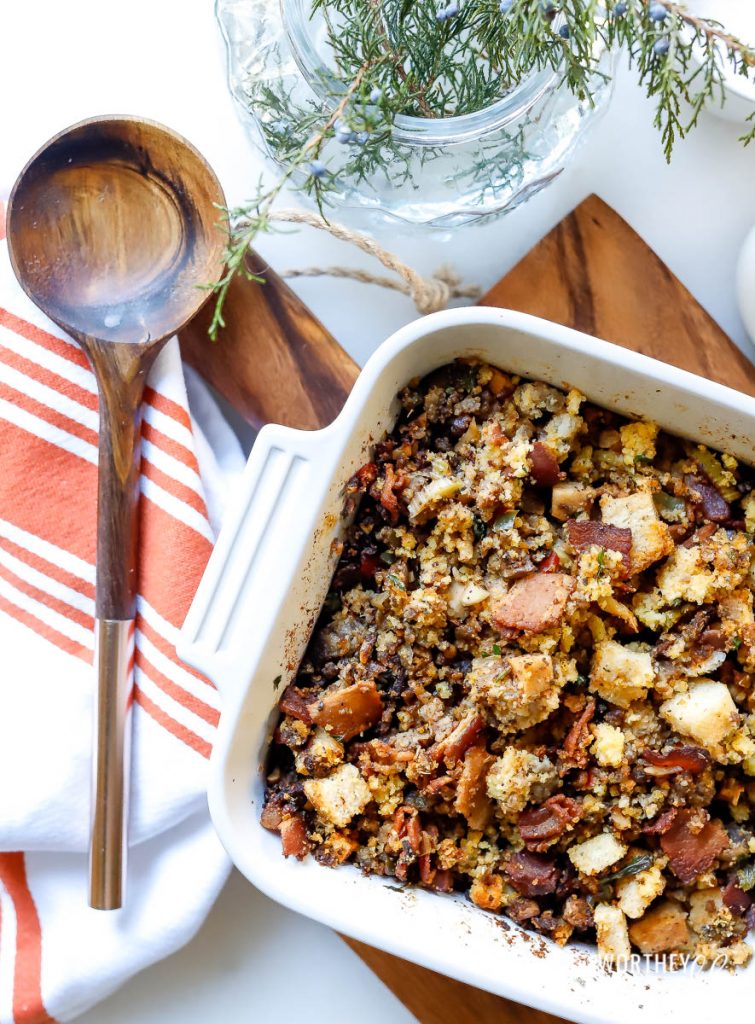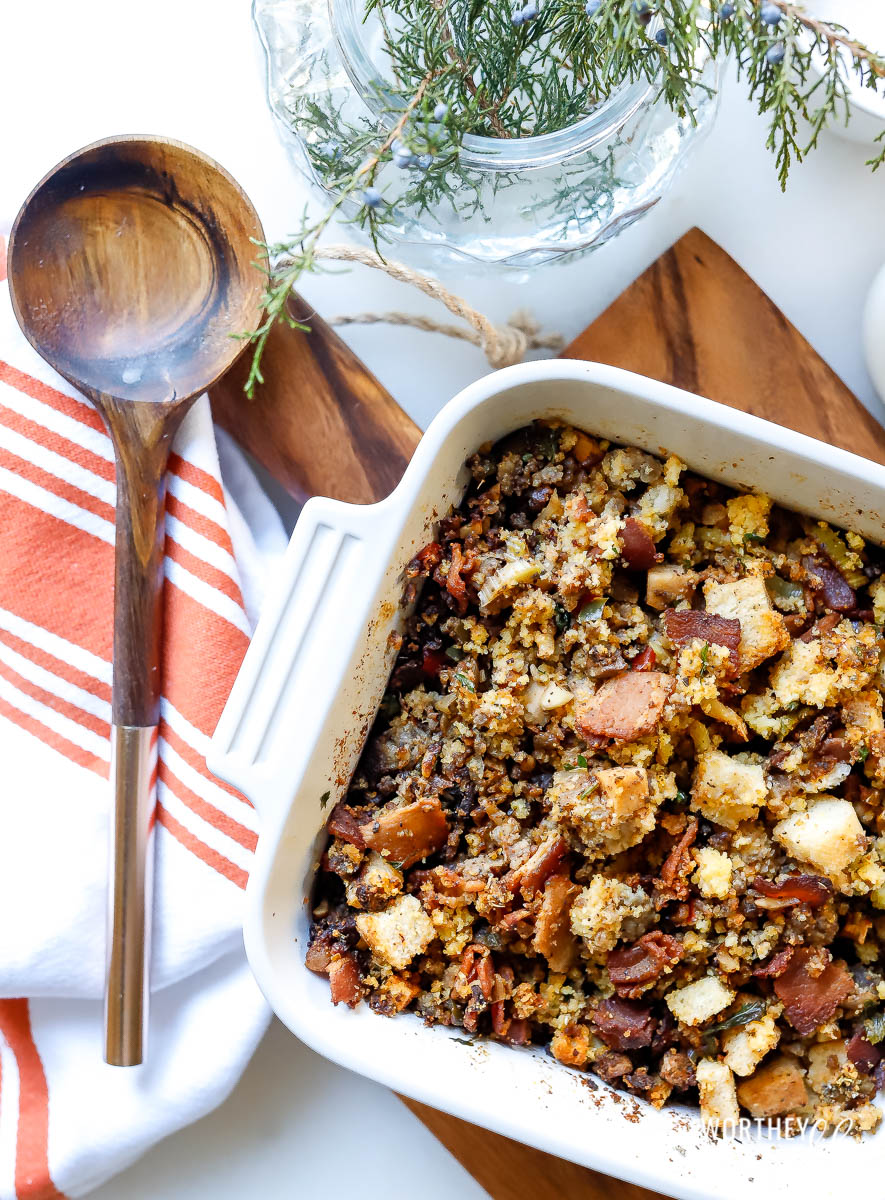 Can you make the dressing the day before?
Yes. This is also a great idea to help you save time. Since there are several steps in making the dressing, making it a day ahead will take the pressure off of you on Thanksgiving day.
Do I need to make homemade cornbread?
Nope, which is why we're sharing with you all of these stuffing recipes using Jiffy Mix cornbread. However, I know many people prefer to have homemade cornbread dressing in their recipes, and that's fine. I've had it both ways, and both recipes were delicious.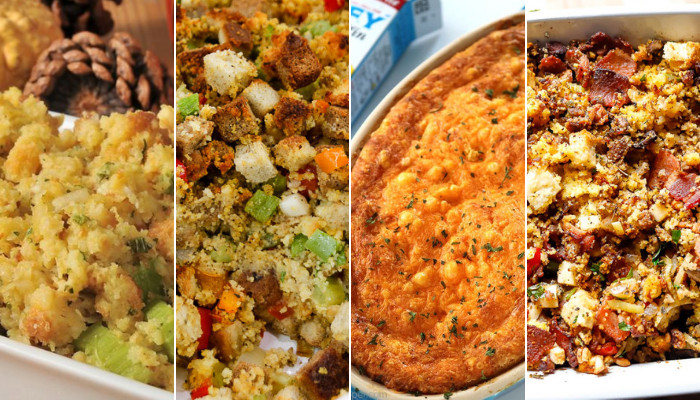 Can you freeze cornbread dressing?
Yes. You can freeze cornbread dressing for up to three months. Be sure to put it in an airtight container.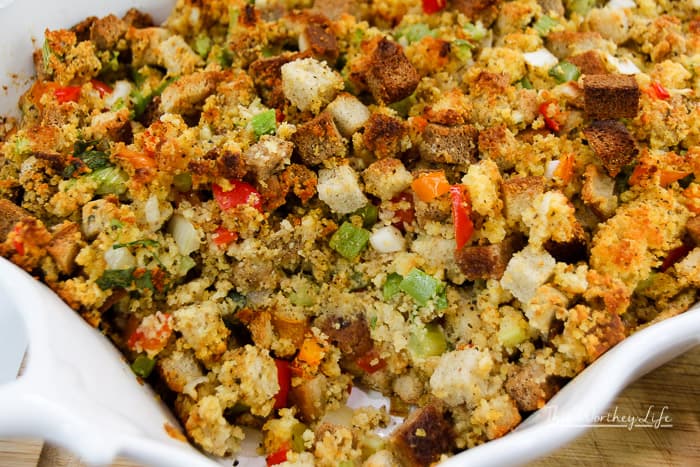 How do you know when the dressing is done?
It's like a cake when you cook it. It goes in wet but comes out dry (but still moist inside). The same goes for dressing. You'll know it is done when the edges and top are crisp (inside will be moist).
Stuffing + Dressing Jiffy Cornbread Recipe Ideas
You can find more dressing recipes down below:
Croissant Cornbread Dressing with Chicken
12 Dressing & Stuffing Recipes for Thanksgiving
Vegan Stuffing Recipe using Sourdough + Cornbread Dressing
Spicy Thanksgiving Turkey & Dressing Sandwich