Are you looking for Valentine's Day desserts for friends or someone special? These pink dessert recipes are just what you need.
With a variety of pink cookies, cake pops, frozen pies, and more, you'll find something pink to serve for Valentine's Day, Galentine's Day, or a pink-themed party.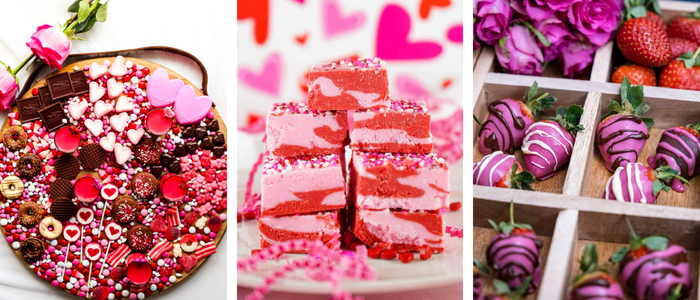 39+ Pink Valentines Day Dessert Recipes
Everyone will adore these Valentine's Day desserts! Whether throwing a party or having a romantic night for two, these recipes will prepare you to celebrate!
We'll start with a few of our favorite pink dessert ideas for Valentine's Day.
They also could work for a pink party idea, baby shower, bridal shower, and more!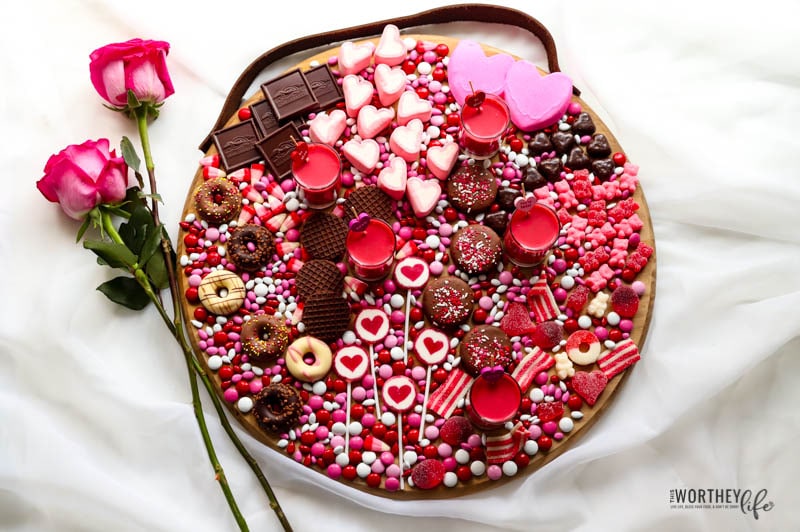 Valentine's Day Sweets Grazing Board
Perfect for a Galentine's Party Idea, Valentine's Dinner party idea, and because you want the no-fuss, easy way to showcase all of your Valentine's sweets.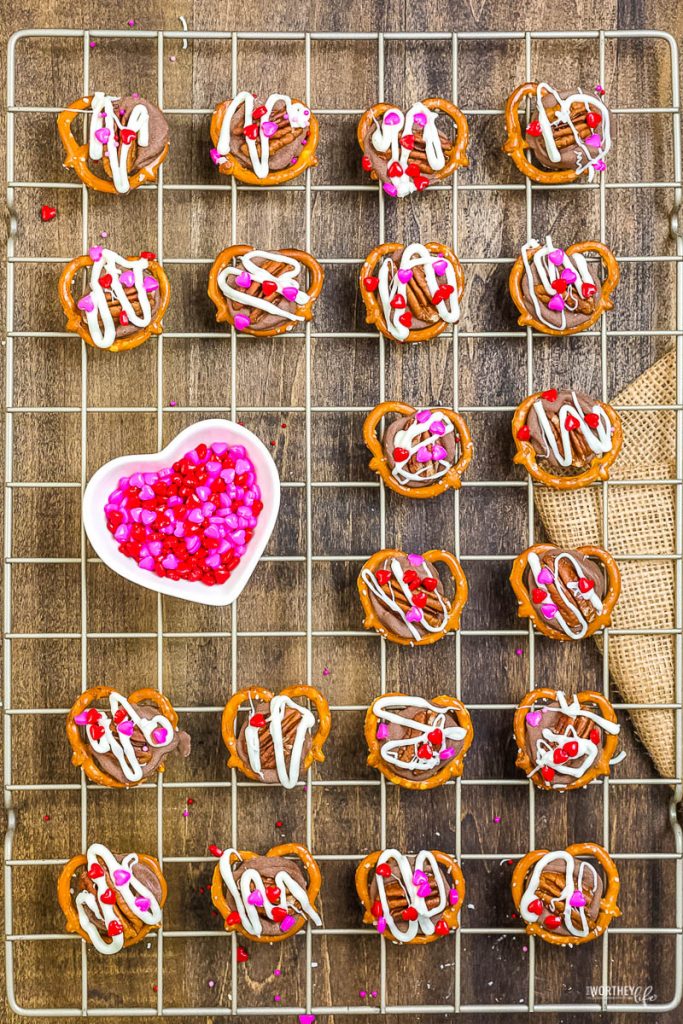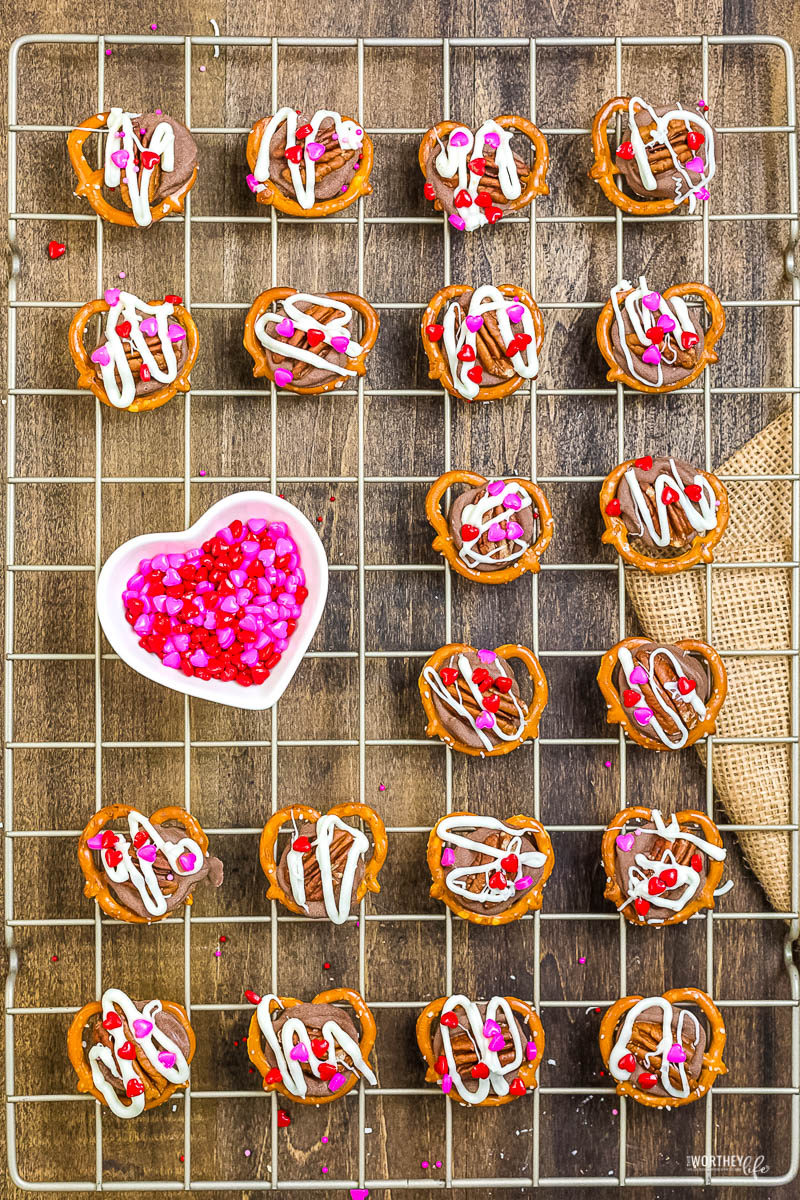 A salty pretzel that is topped with chocolate caramel and pecan.
Then drizzle with white chocolate and sprinkles for fun Valentine's Day treat to serve up to family and friends or gift to neighbors.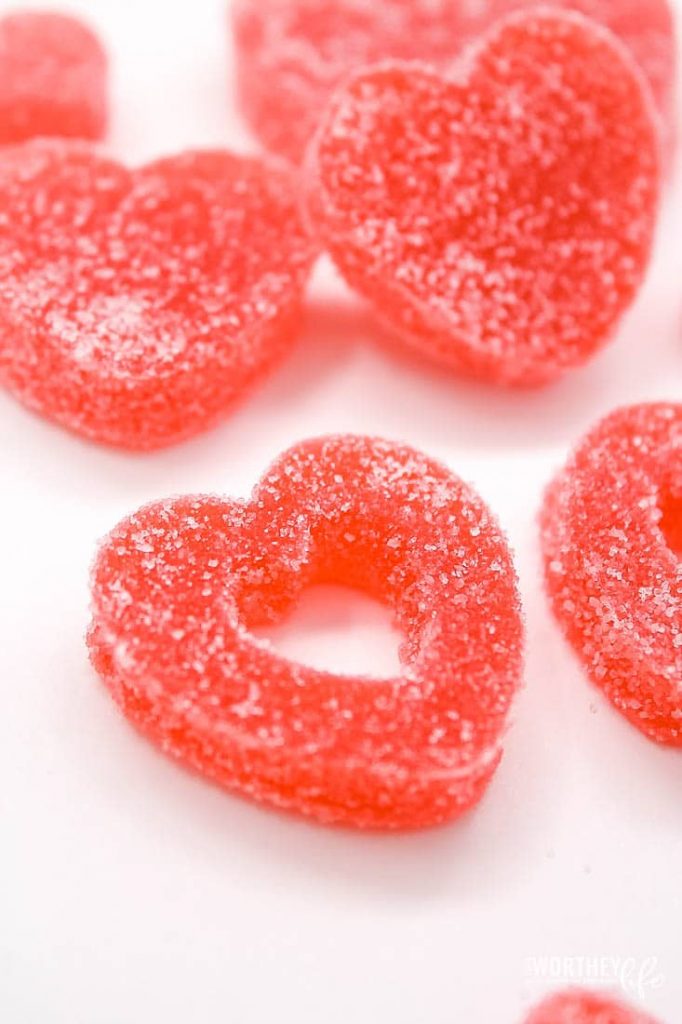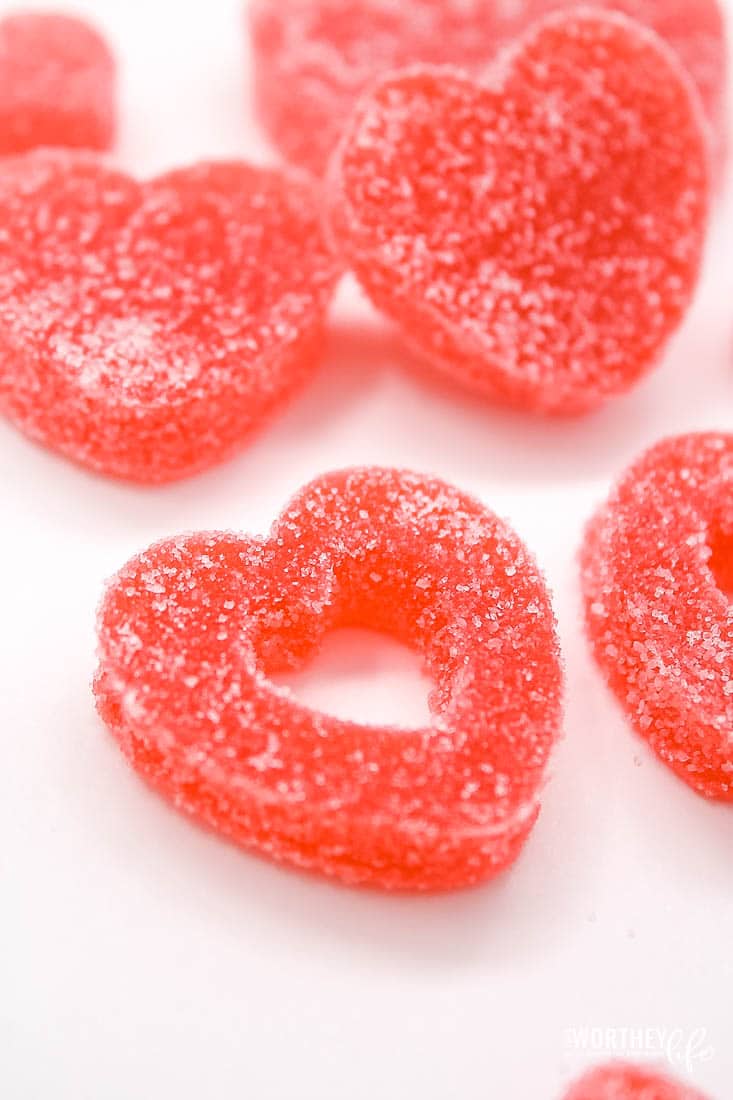 If you need a cute and easy Valentine's Day treat, check out this fantastic homemade Gumdrops Recipe in a red heart-shaped using applesauce and a few additional ingredients.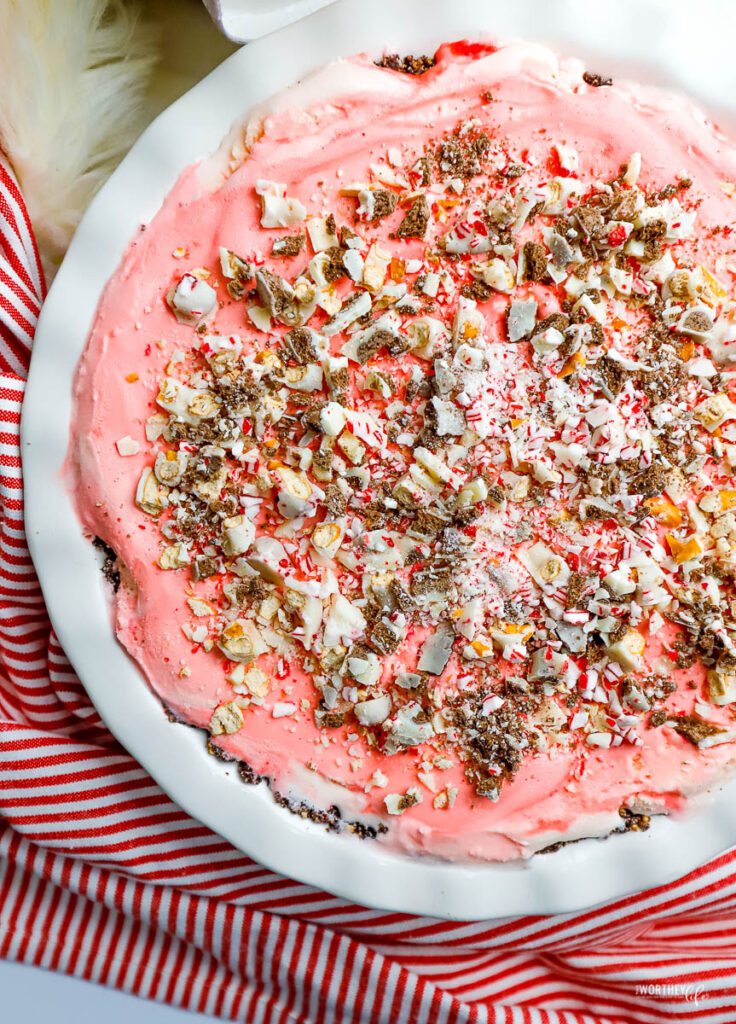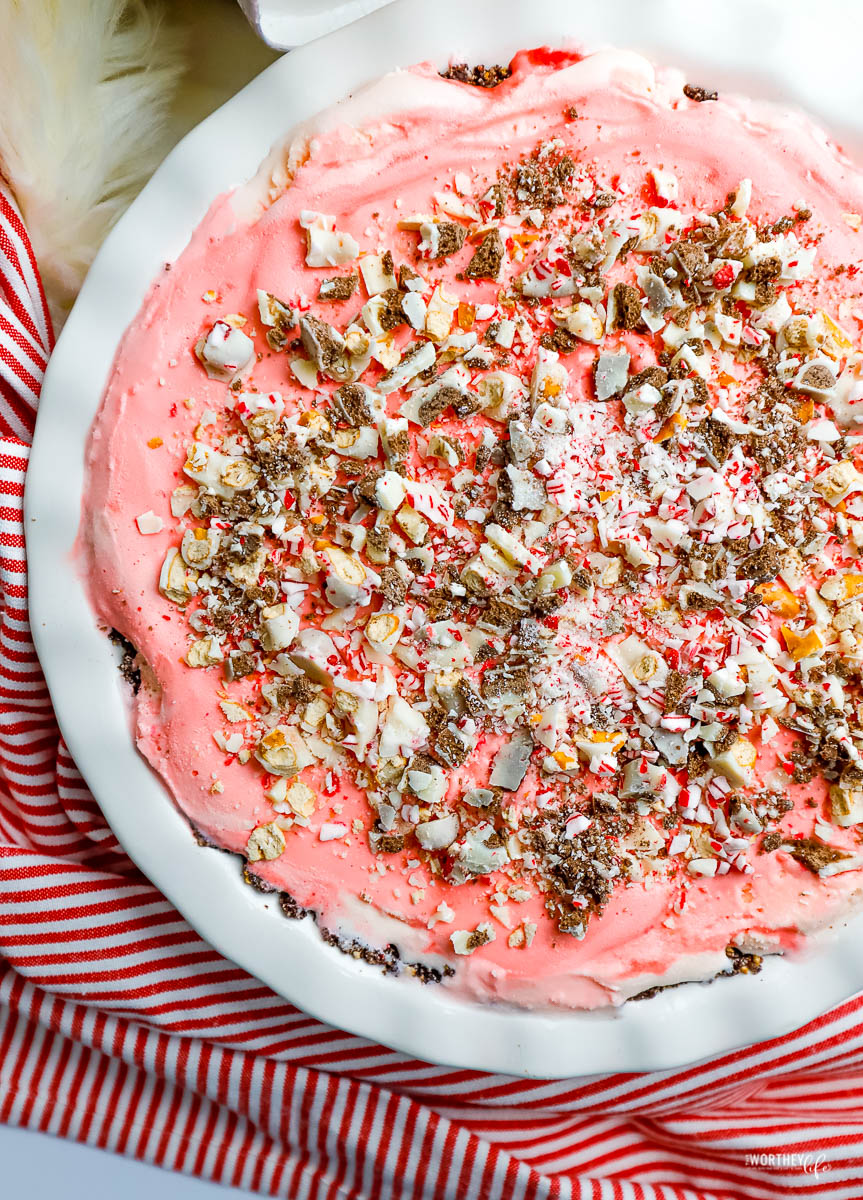 If you're missing a little bit of the holiday peppermint candy, this frozen pink dessert ice cream pie will fill that void.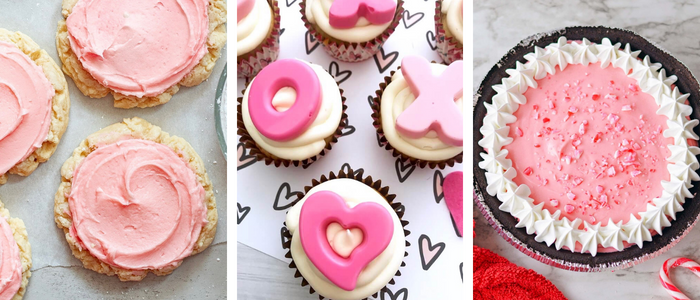 If you're planning a few Valentine's activities, check out these free printables:
Free Valentine's Day Printables
Valentine's Day Games Printables To Use
Valentine's Day Dessert Recipes For Cookies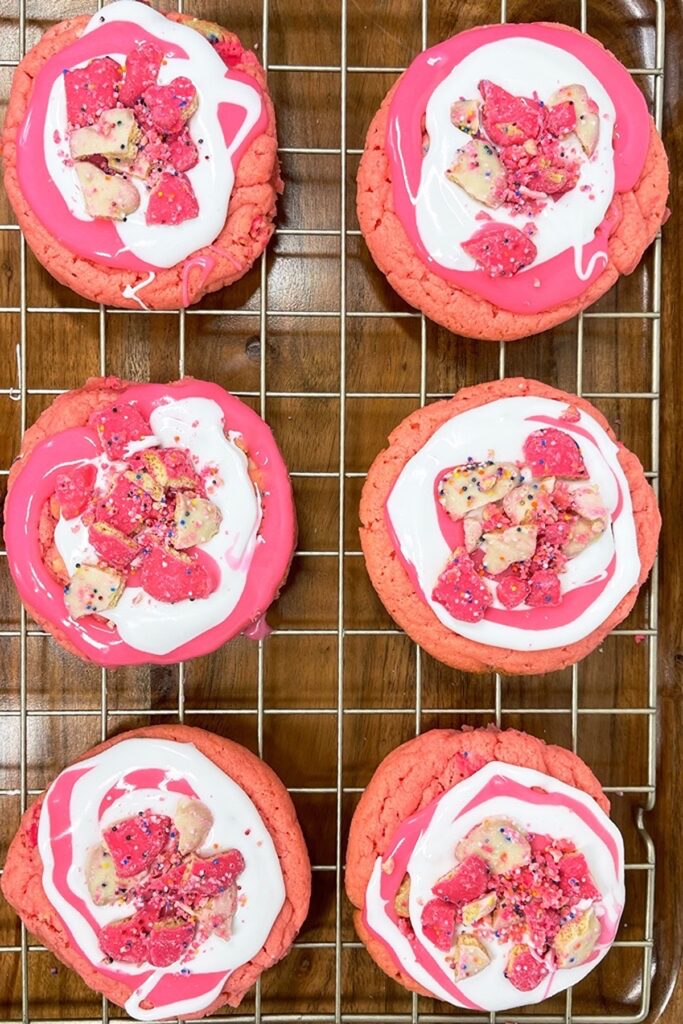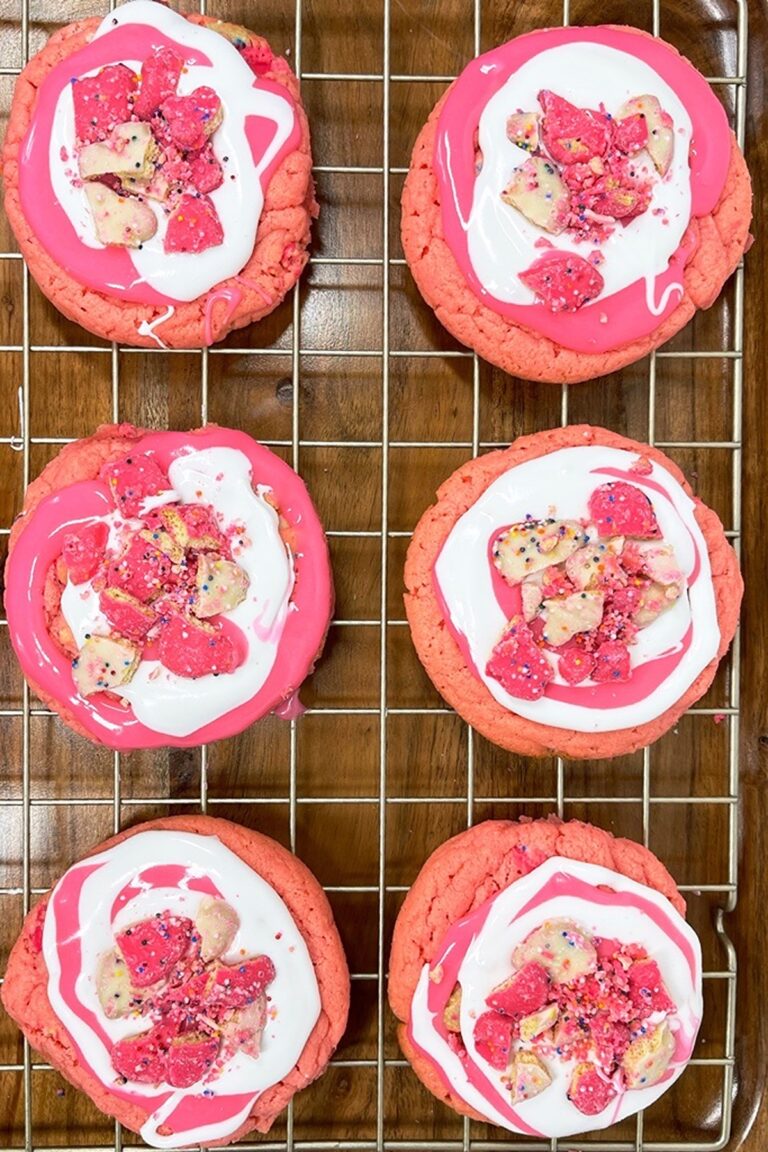 Crumbl Cookies are loved by so many because they're so tasty and pretty.
You can make your batch at home with this simple cake mix recipe.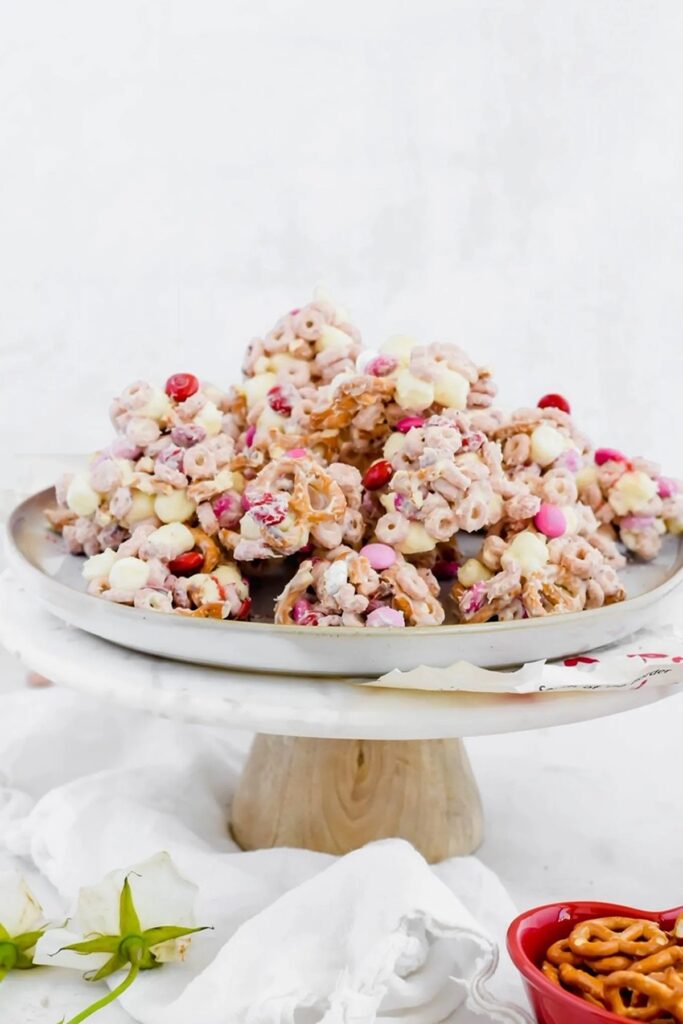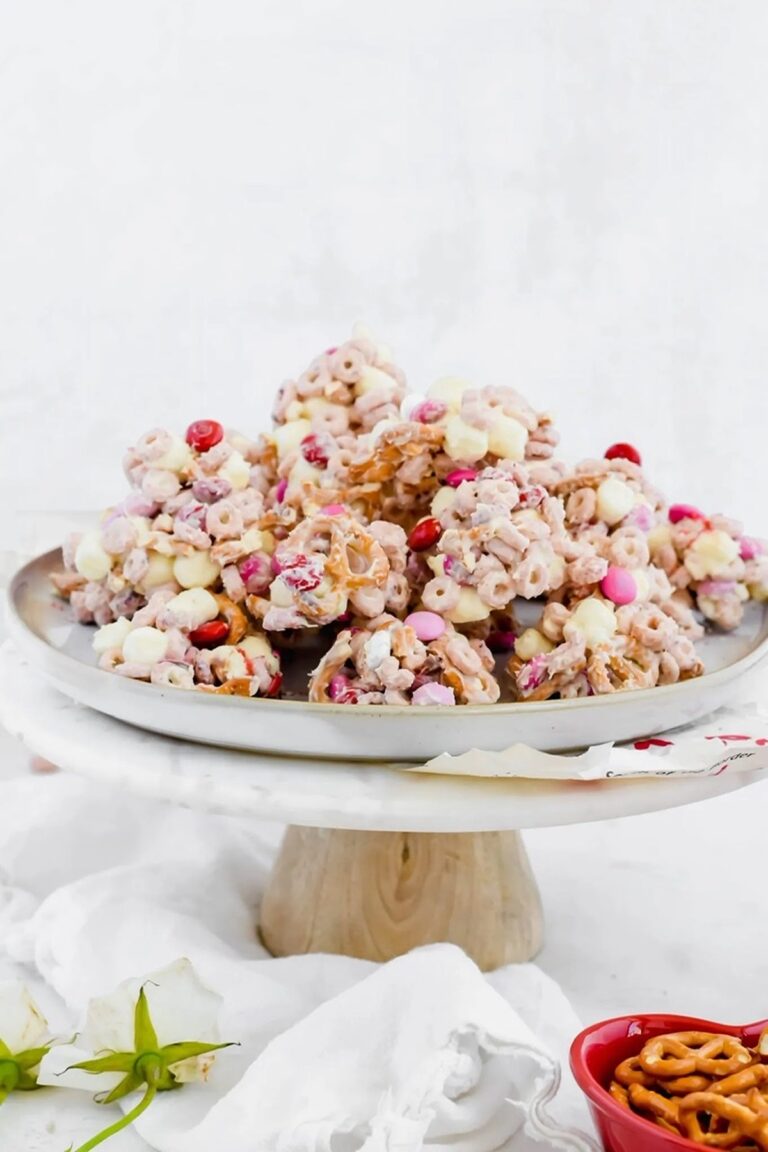 Avalanche cookies consist of crispy berry Cheerios and pretzels smothered in white chocolate and marshmallows!
It's a simple, quick snack you can whip up for a party or a romantic night for two.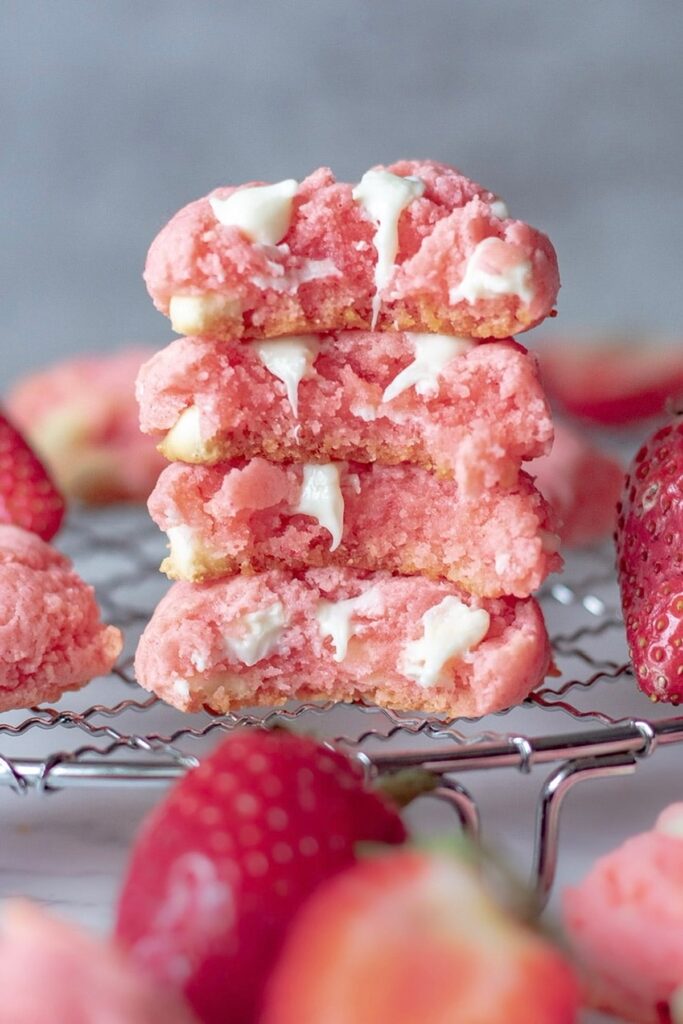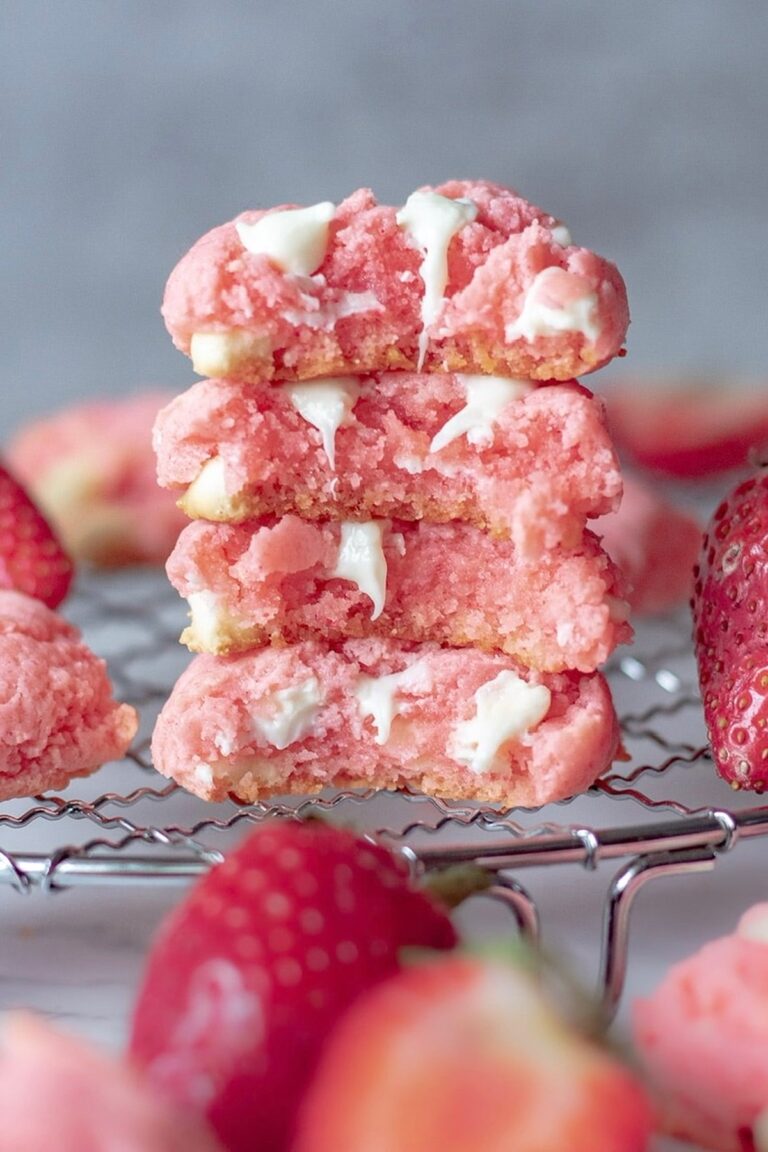 Cake mix cookies are the best because you have to get a handful of simple items and ingredients.
Like this strawberry cheesecake cookie with a bright pink color and delicious flavor.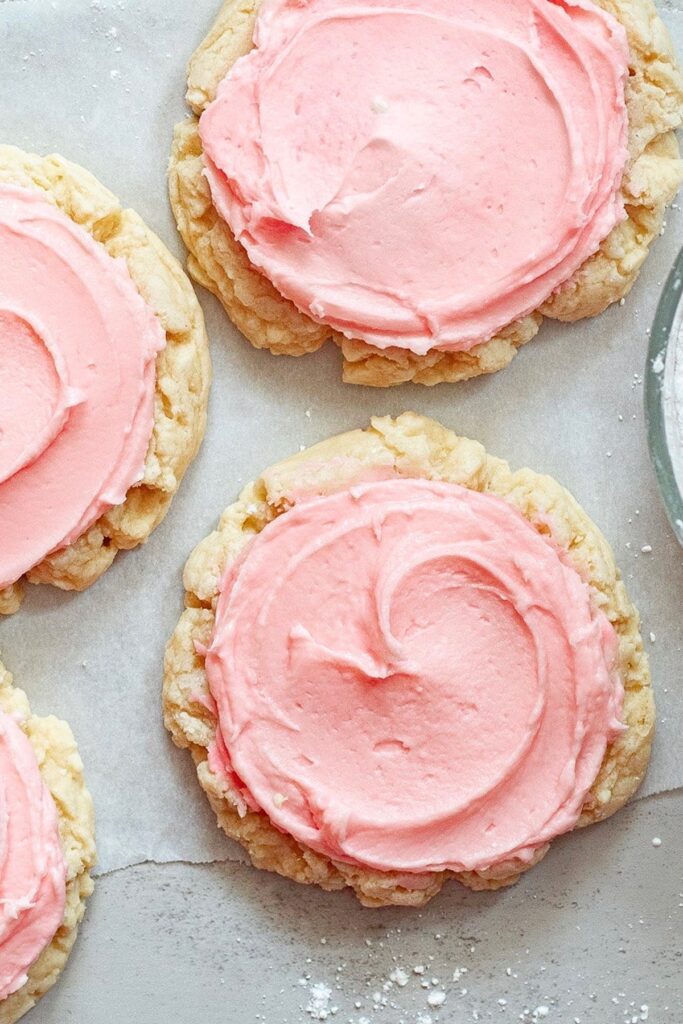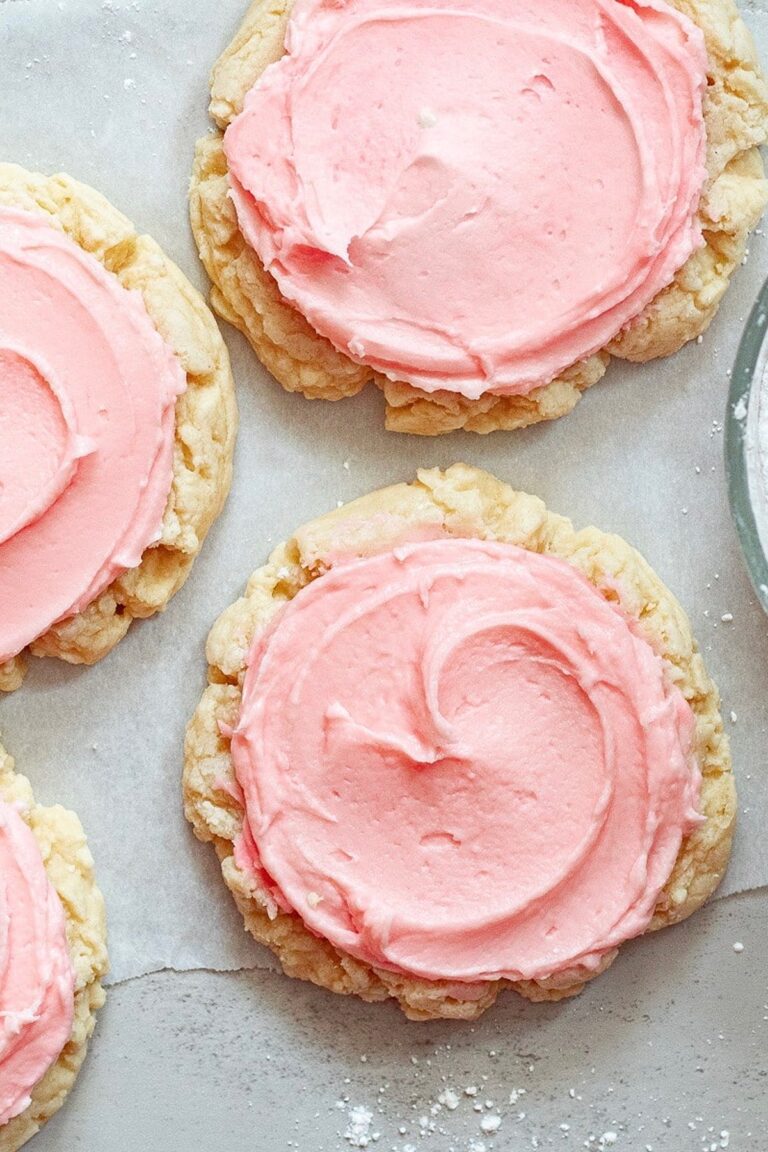 This Valentine's Day dessert recipe for copycat Crumbl sugar cookies is soft, buttery, and warm.
These chilled cookies taste amazing with the sweet almond frosting!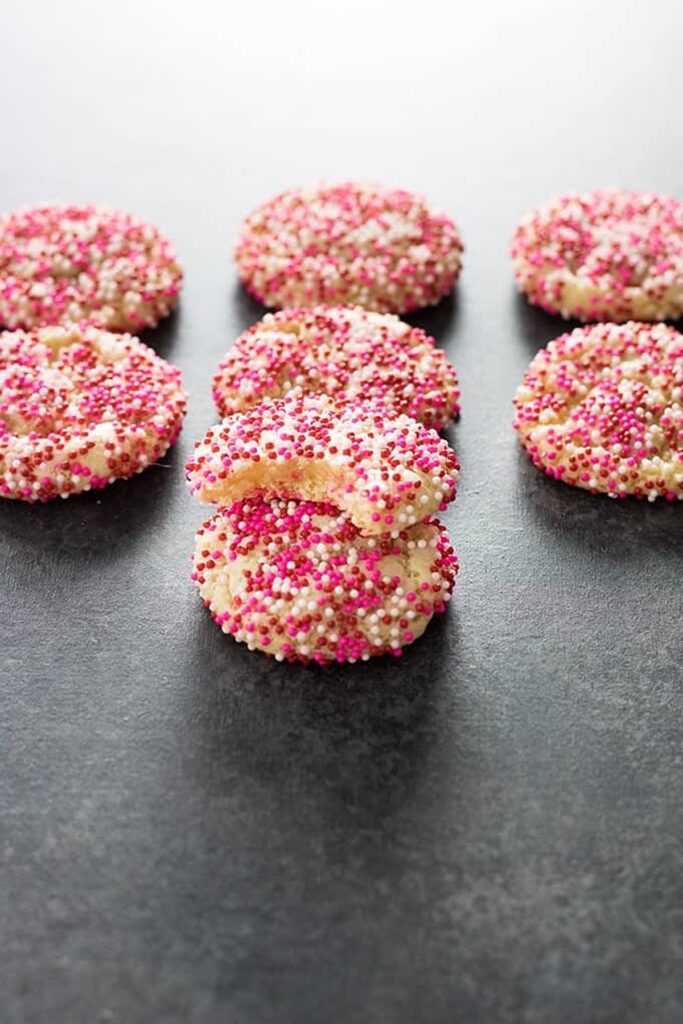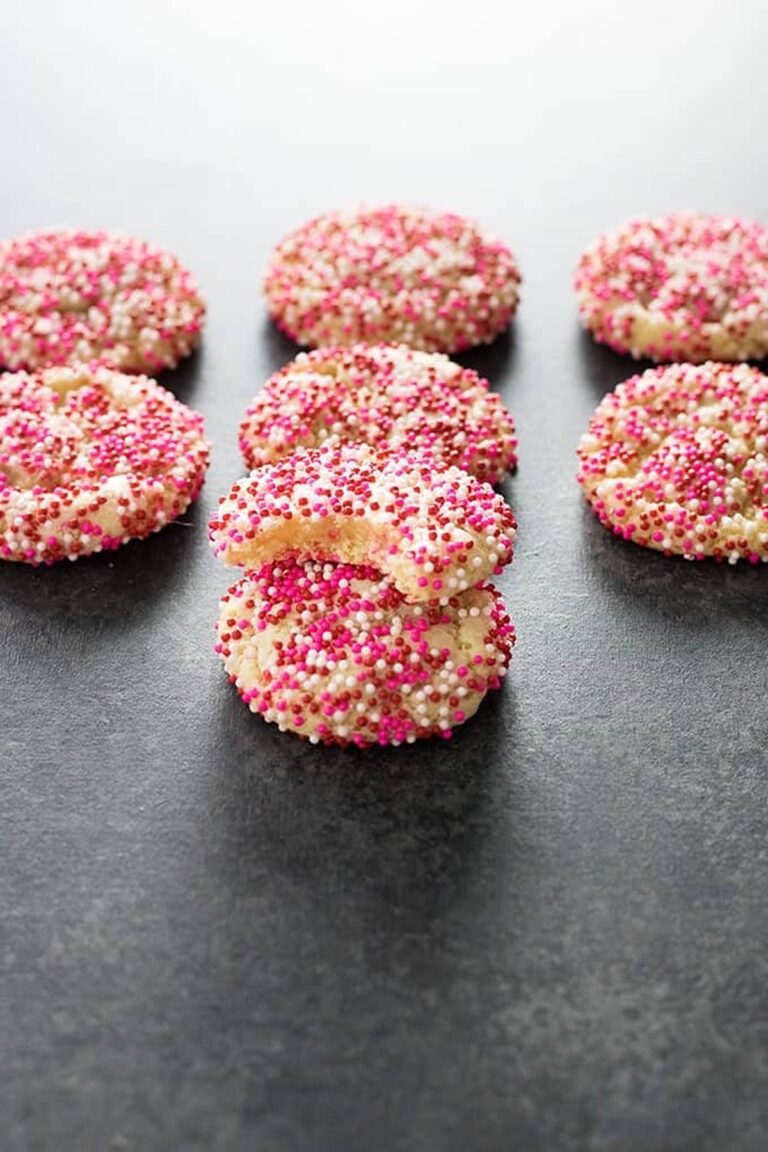 Sprinkle Valentine's Day cookies are super simple to assemble.
With key ingredients like cream cheese, sugar, eggs, vanilla, flour, and sprinkles!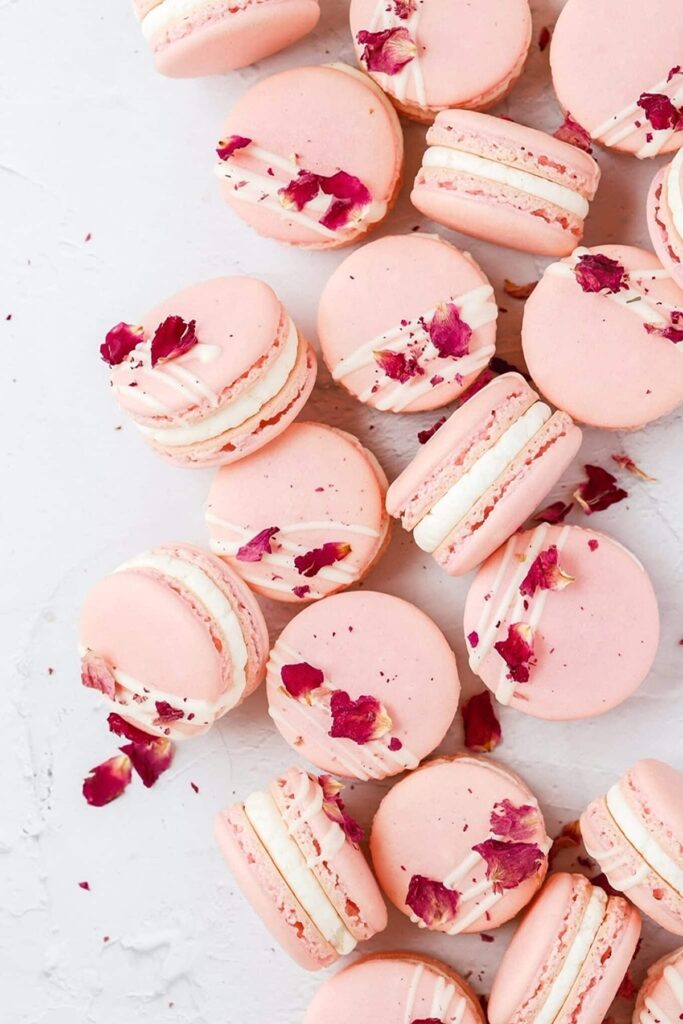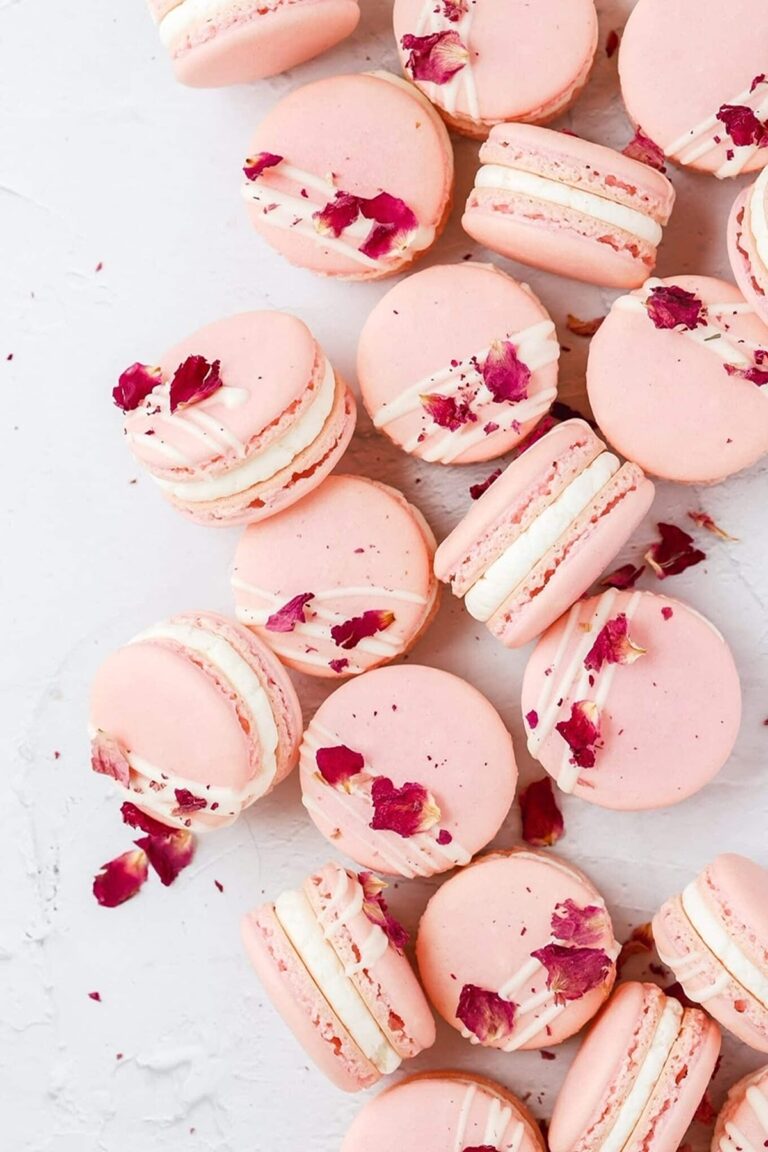 These white chocolate rose macarons are easy, fancy, and impressive for Valentine's Day!
The French macaron shell is elegant and filled with white chocolate rose buttercream.
Lastly, they are drizzled with white chocolate and edible dried rose petals.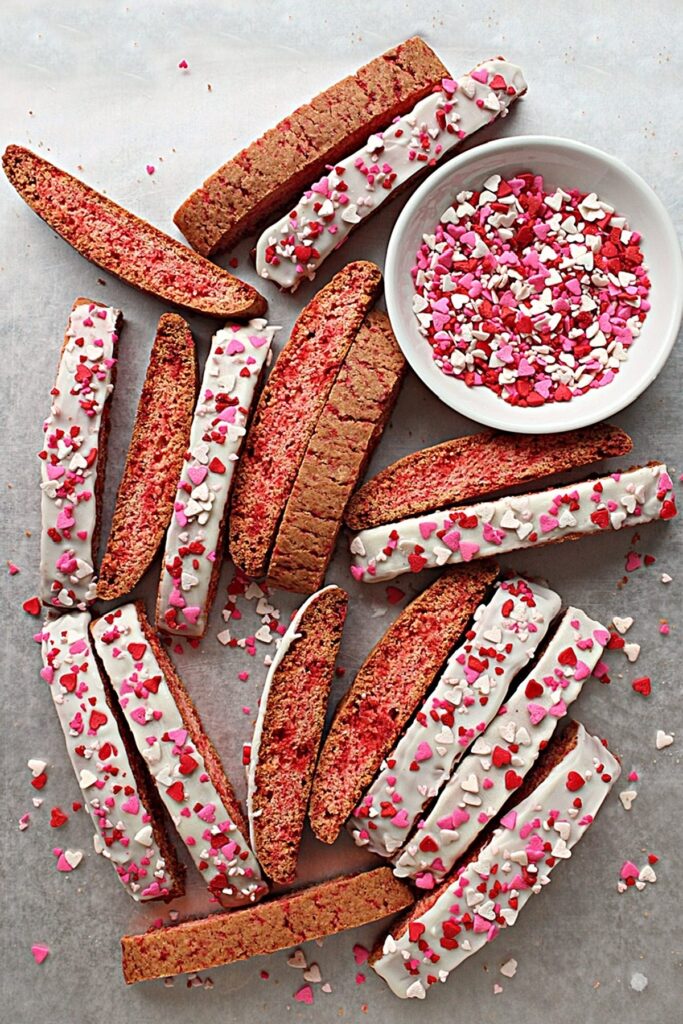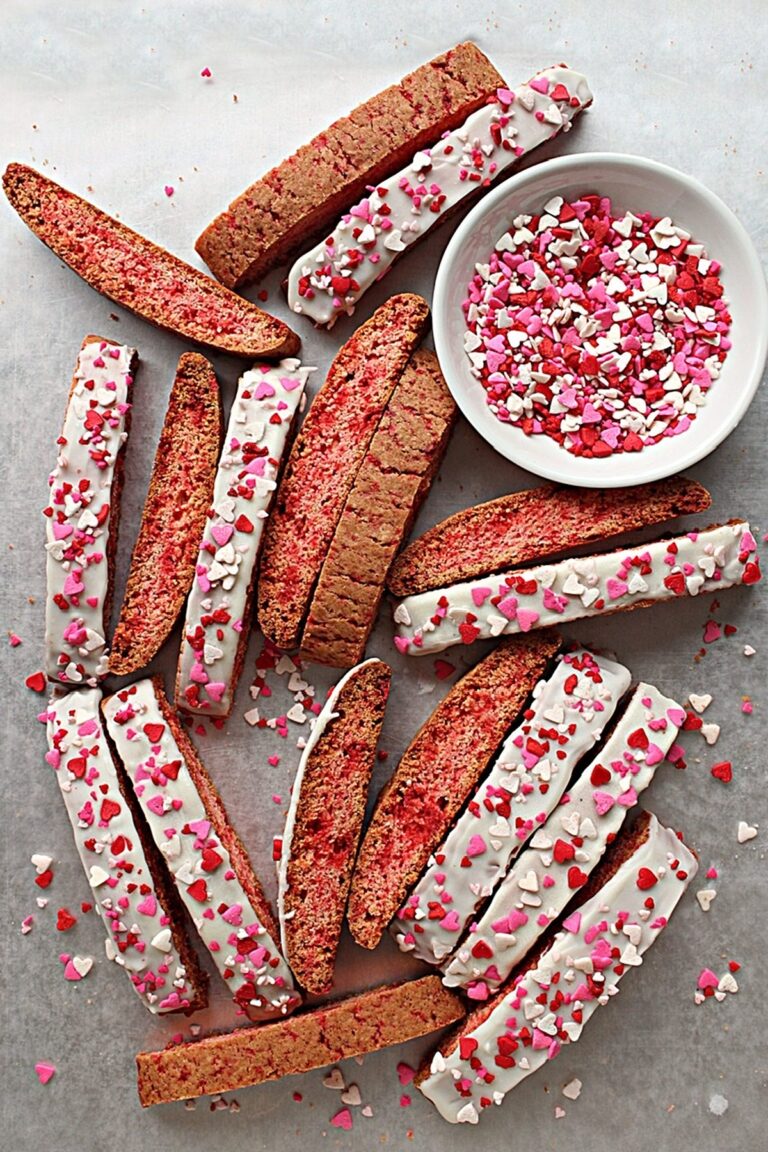 Cinnamon red hot biscotti cookies are crunchy, delicious, and perfect for dunking. Key ingredients include red hot candy that turns the dough pink and incorporates a cinnamon flavor.
Cake Recipes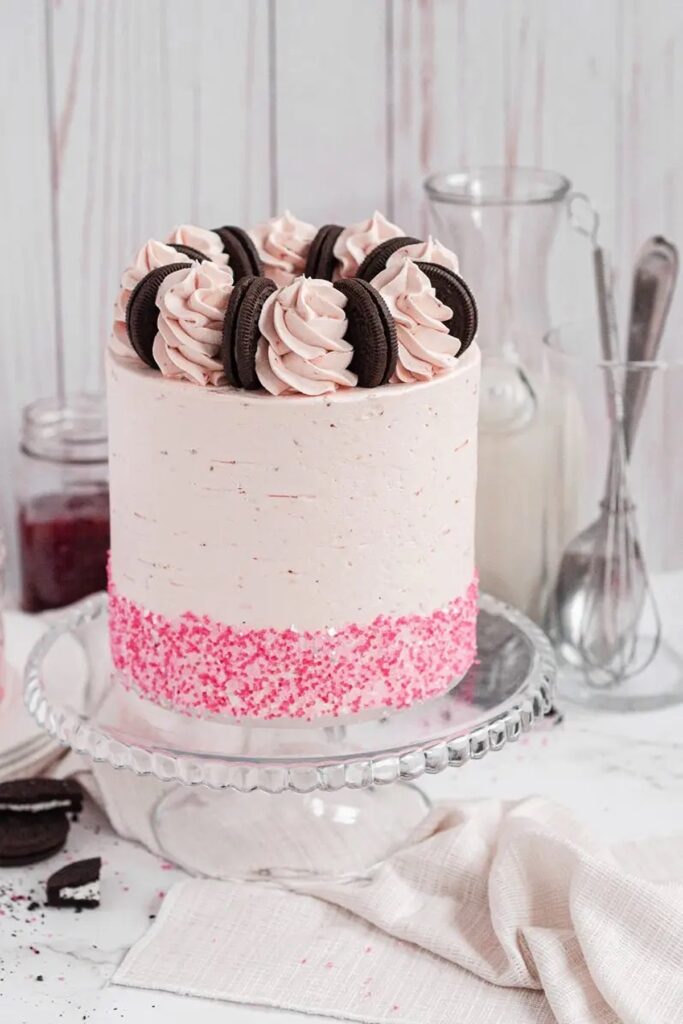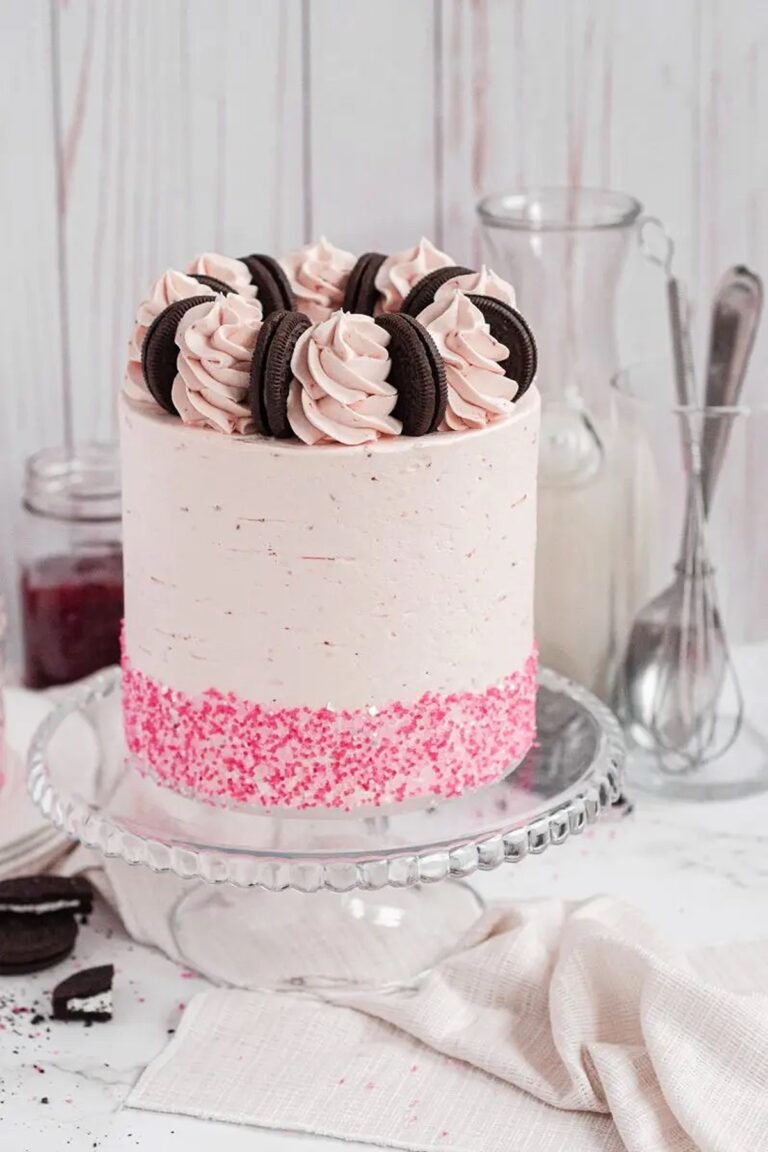 This Valentine's Day dessert for strawberry Oreo cake is gluten-free and vegan.
You will love the vanilla cake layers stuffed with Oreos and covered in buttercream.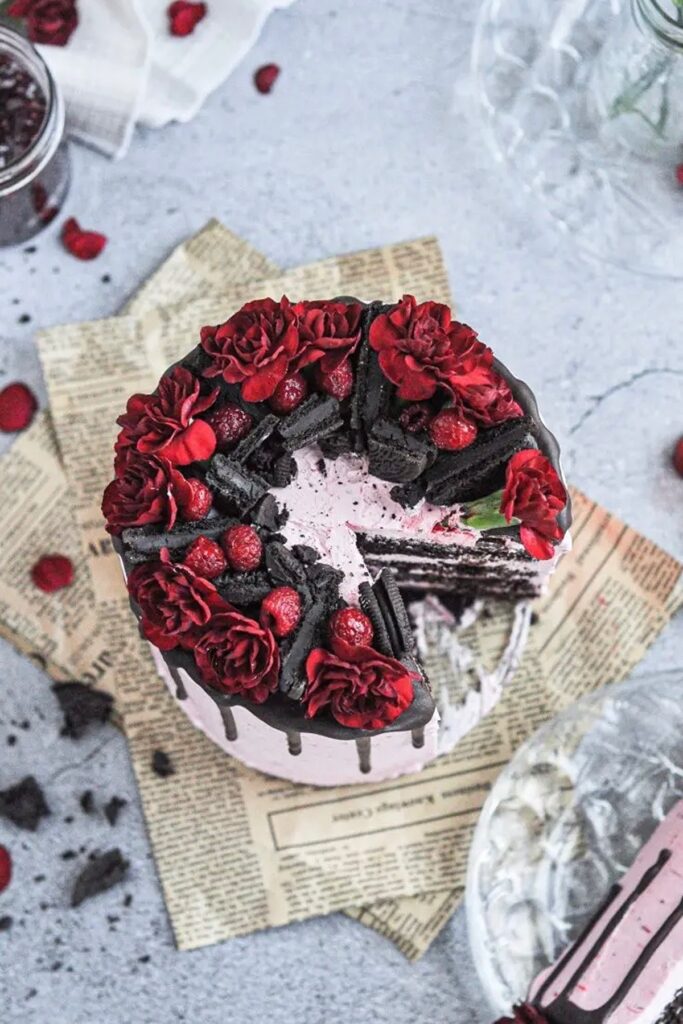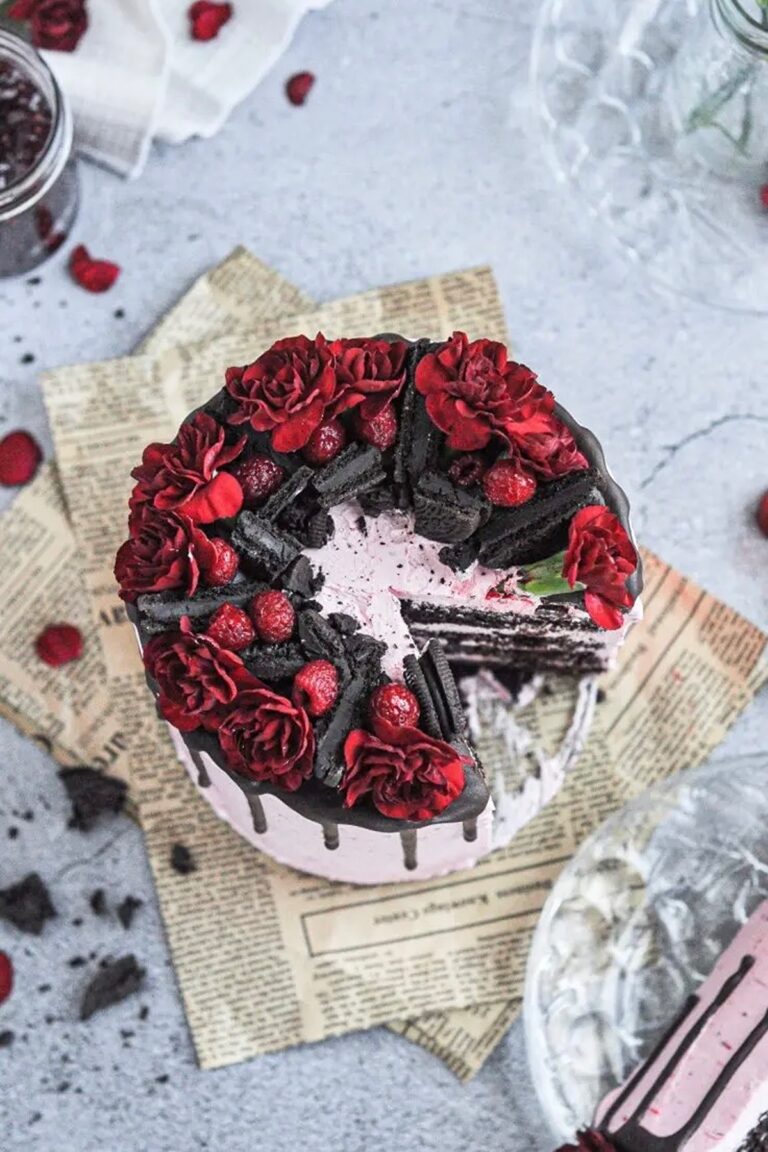 Make this chocolate berry cake recipe for a romantic dessert that is rich and decadent.
You will need flour, sugar, cocoa powder, baking powder, baking soda, sea salt, milk, vegetable oil, and vanilla extract!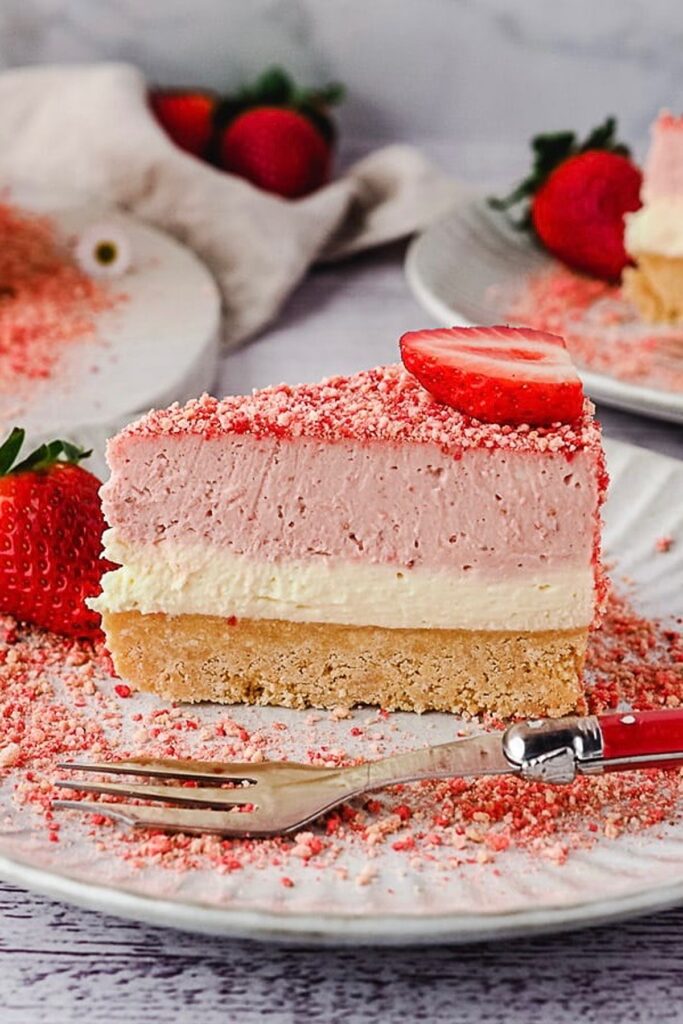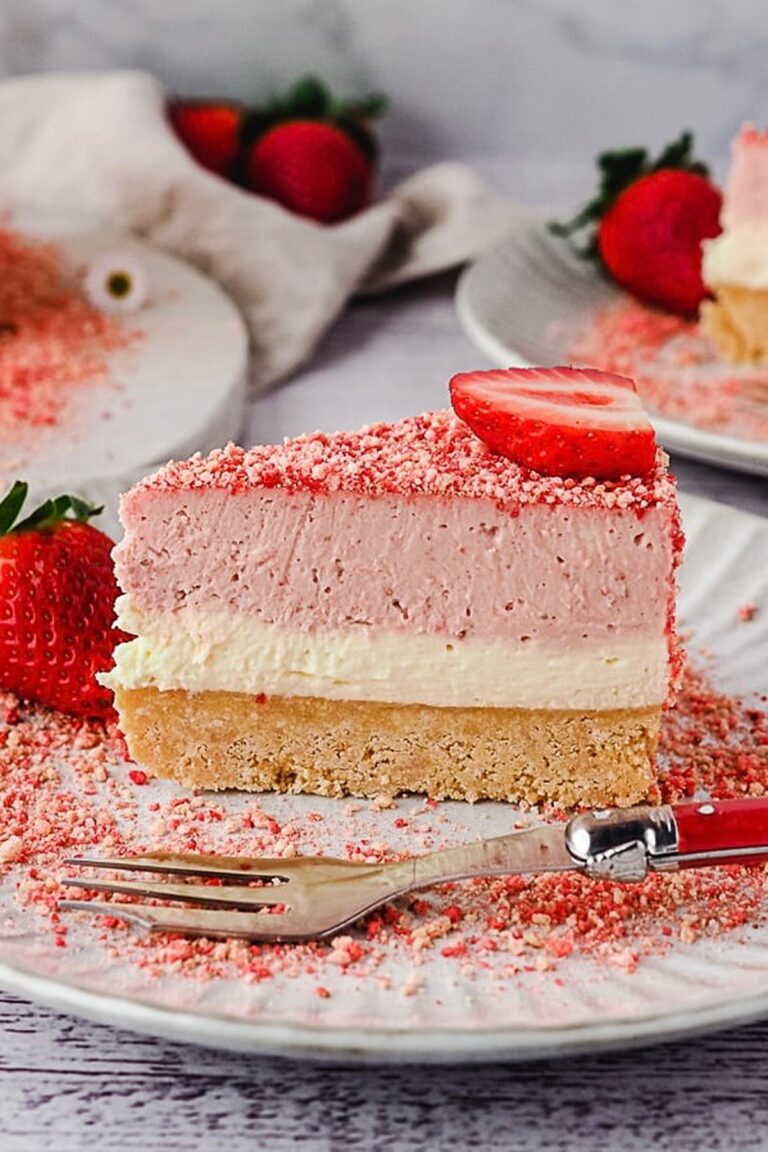 This strawberry shortcake cheesecake has everything you could want in one dessert.
Such as silky smooth vanilla cheesecake topped with tangy strawberry cheesecake topped with strawberry crunch!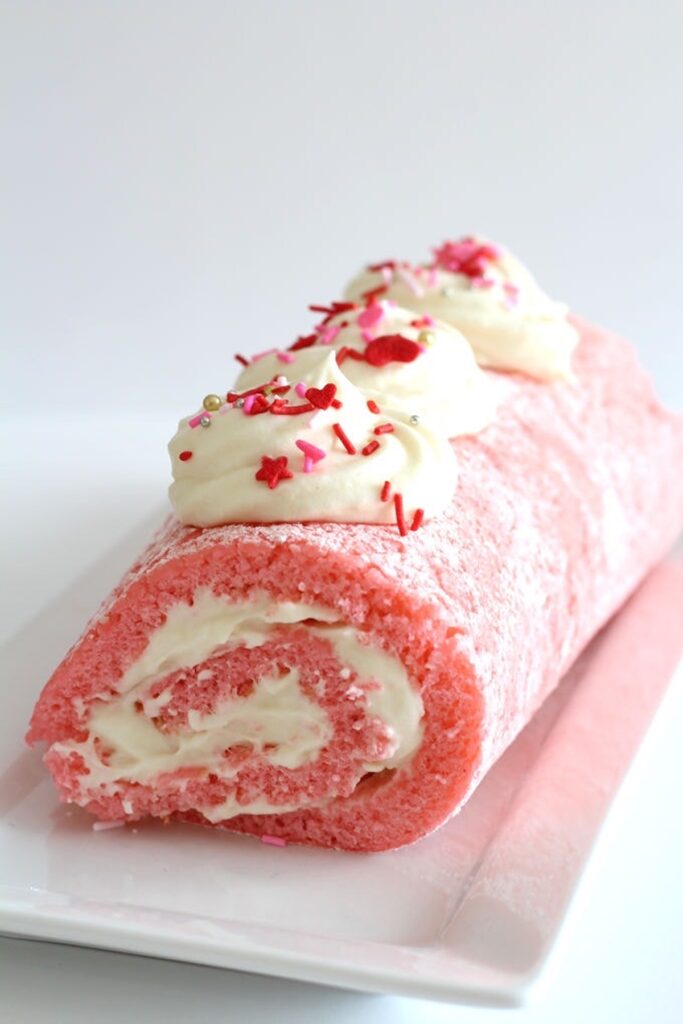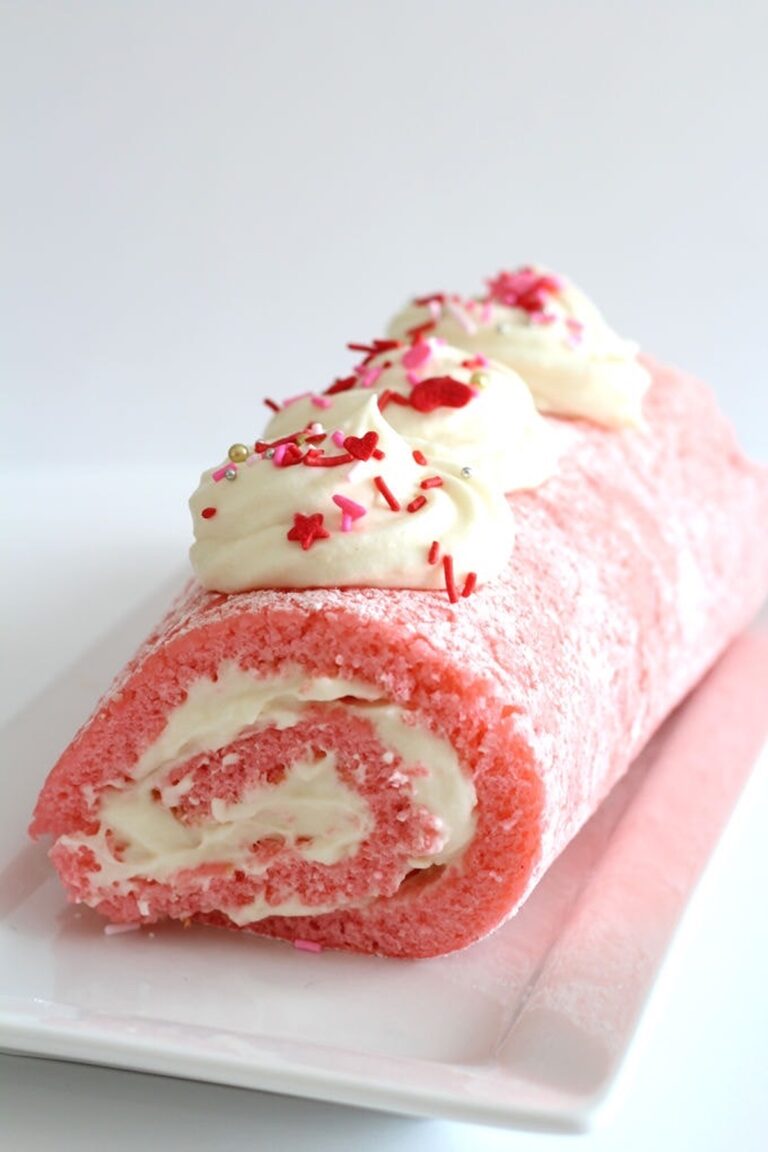 How pretty is this pink velvet Swiss roll cake? The creamy filling and sprinkles are a perfect fit for Valentine's Day!
Once you have a taste, it will instantly become your favorite.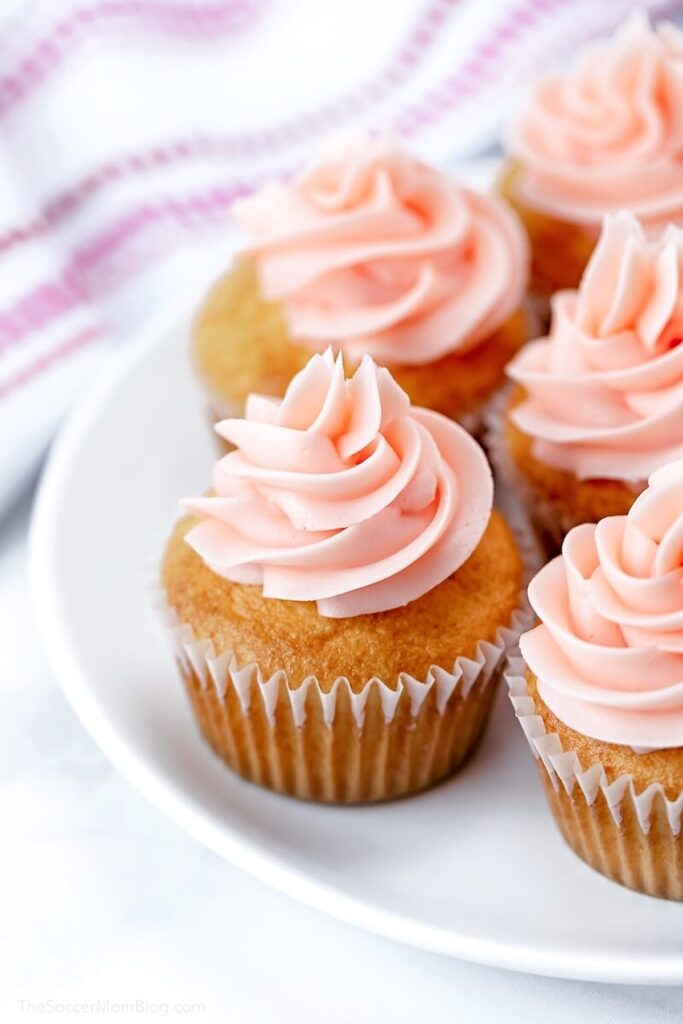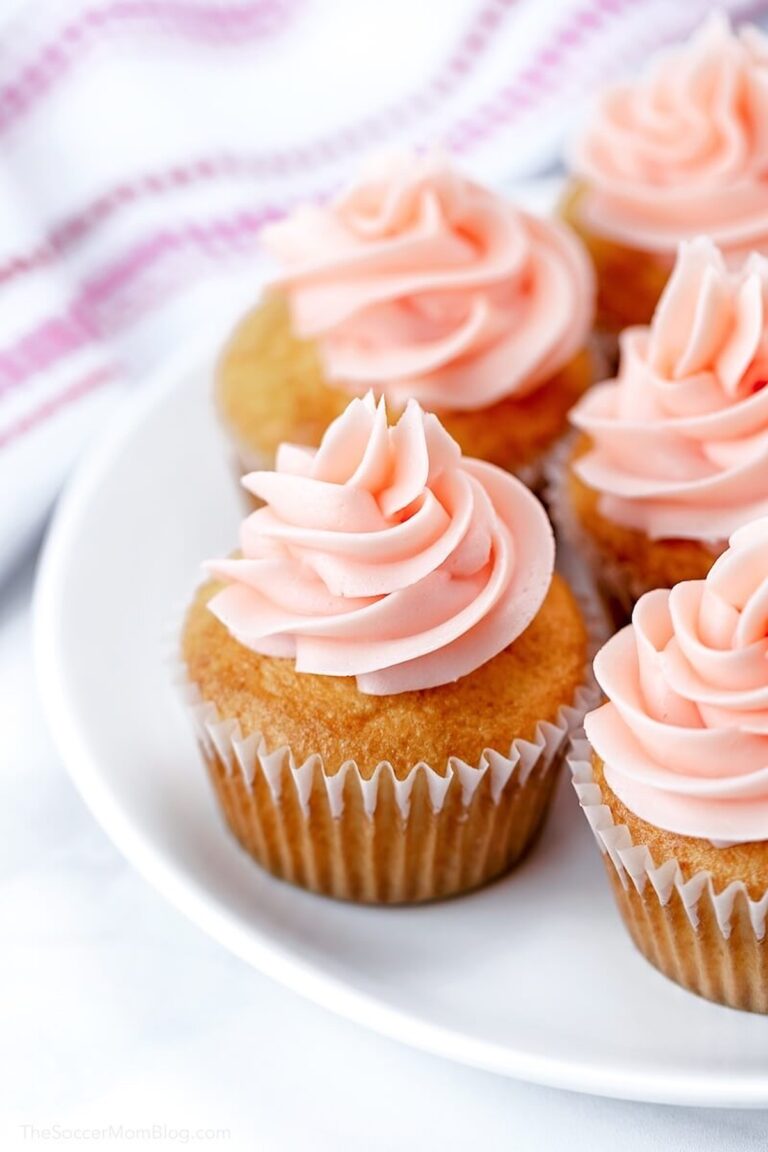 Pink champagne cupcakes are gorgeous and romantic. With natural sparkling wine and homemade champagne buttercream frosting, what's not to love?
They're ready in 30 minutes flat!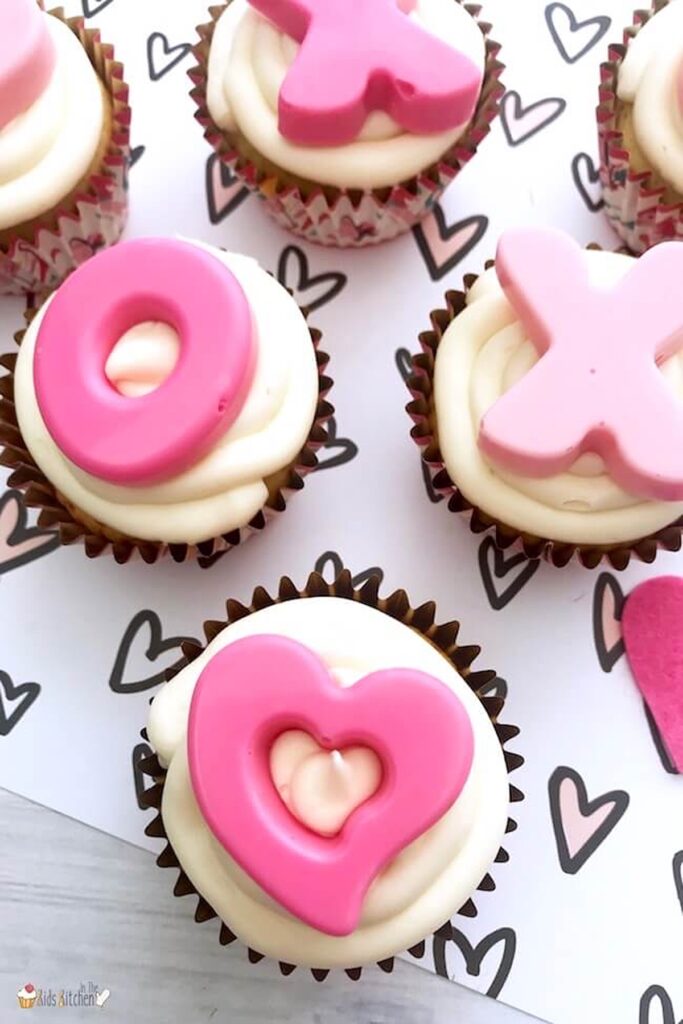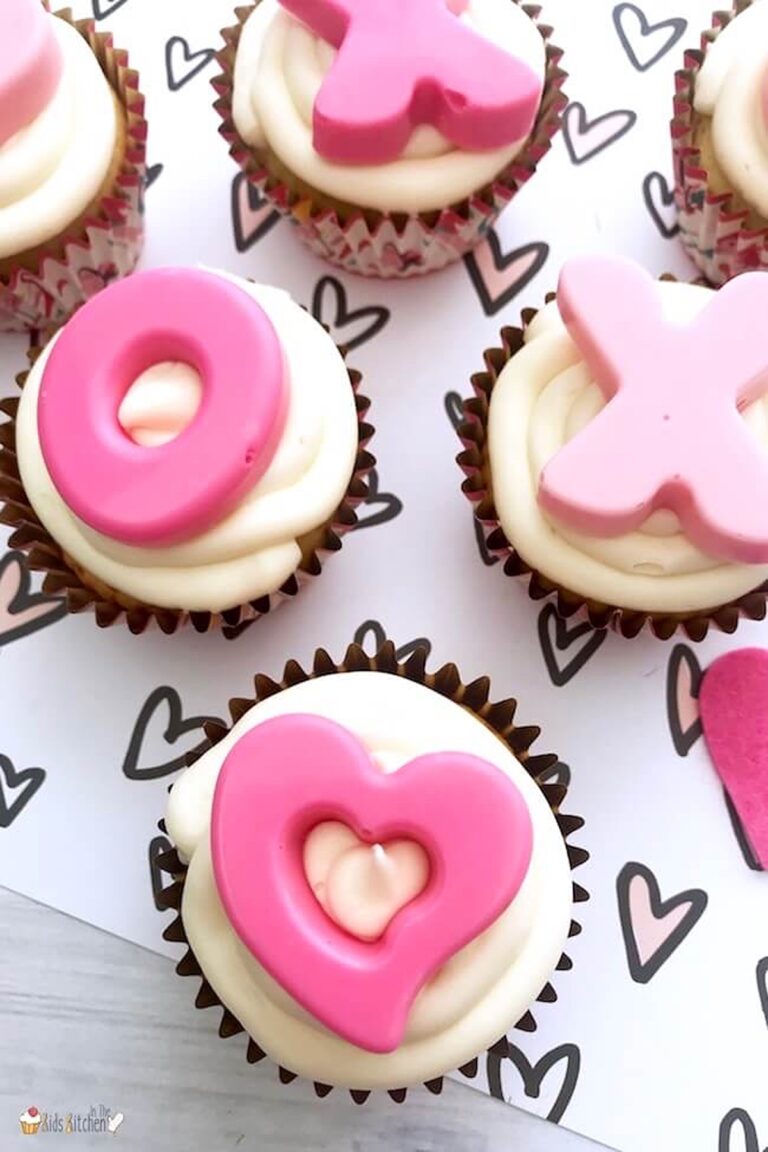 You can make the chocolate pieces while the cupcakes bake to save time.
They are creative, unique, and so delicious. This recipe makes about 12-14 Valentine's Cupcakes.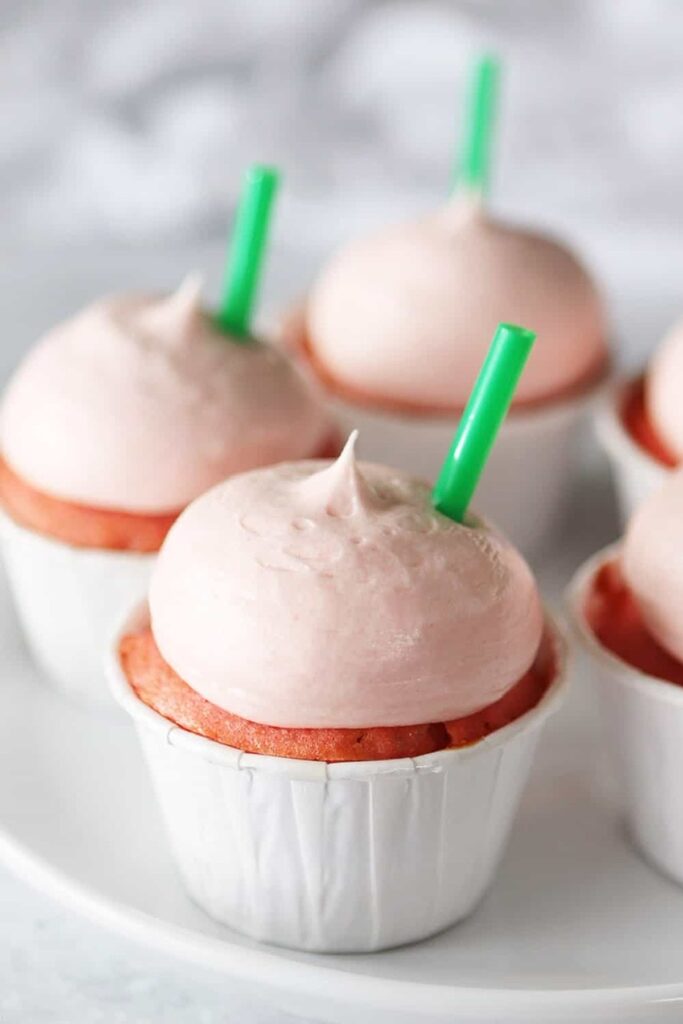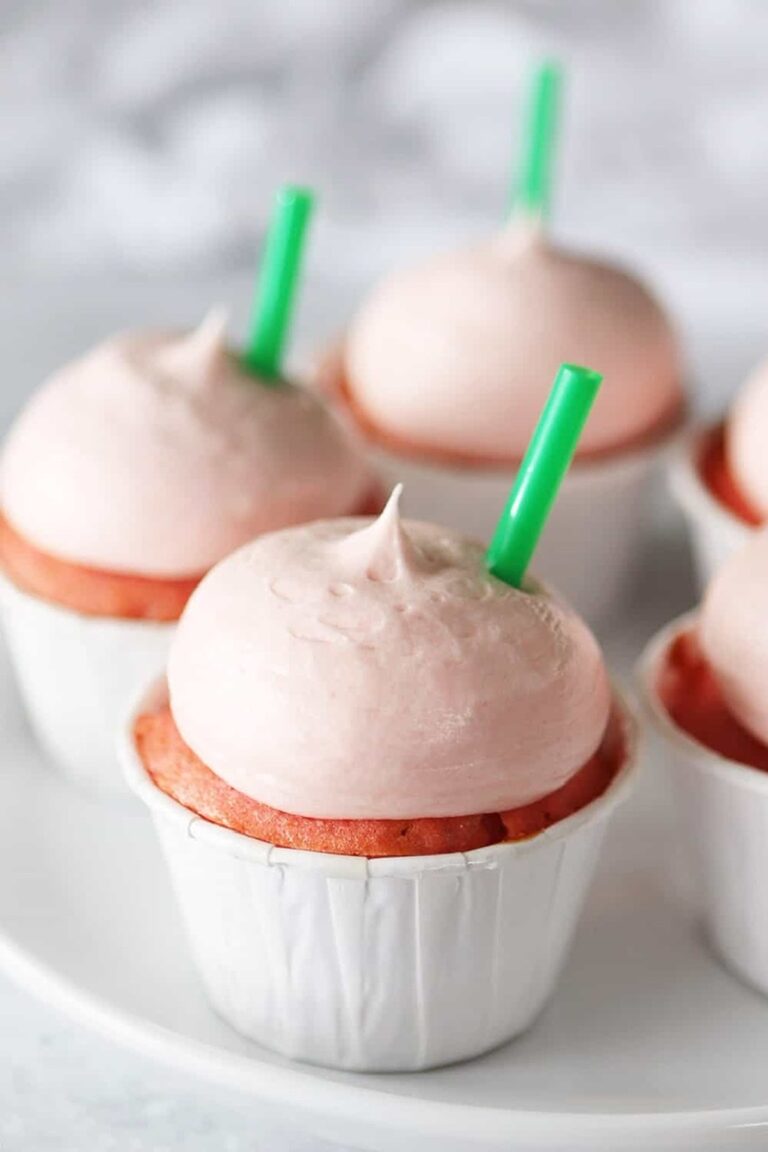 Starbucks strawberries and cream cappuccino cupcakes are perfect for coffee lovers.
Made with strawberry purée, half-and-half, and strawberry buttercream frosting, this dessert will be a hit!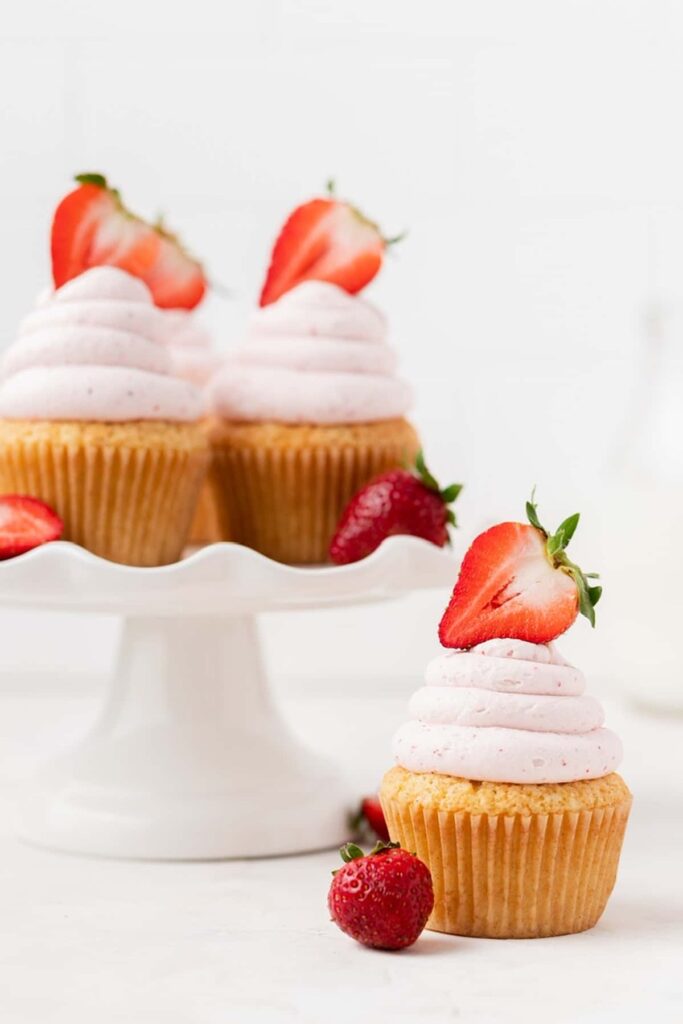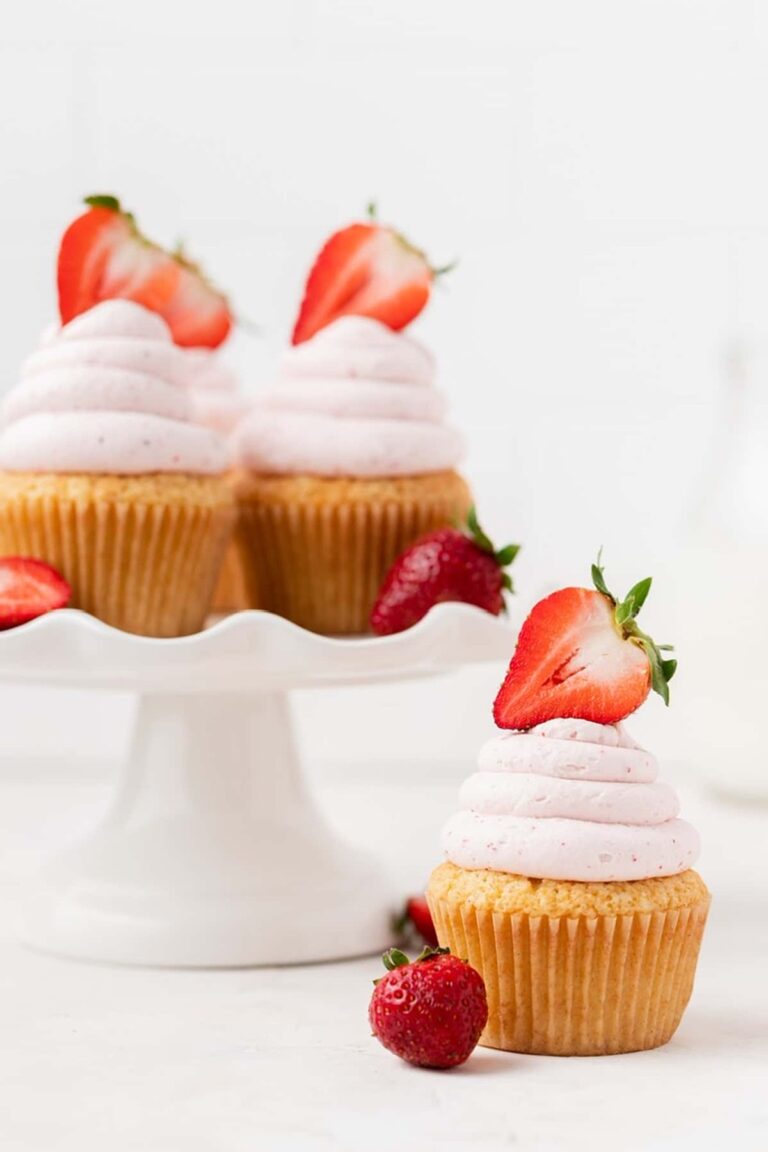 You only need a few simple ingredients to make this Valentine's Day dessert recipe.
For example, fresh strawberries, sugar, lemon juice, and cornstarch! Make the jam the night before so it can be appropriately set.
No Bake Ideas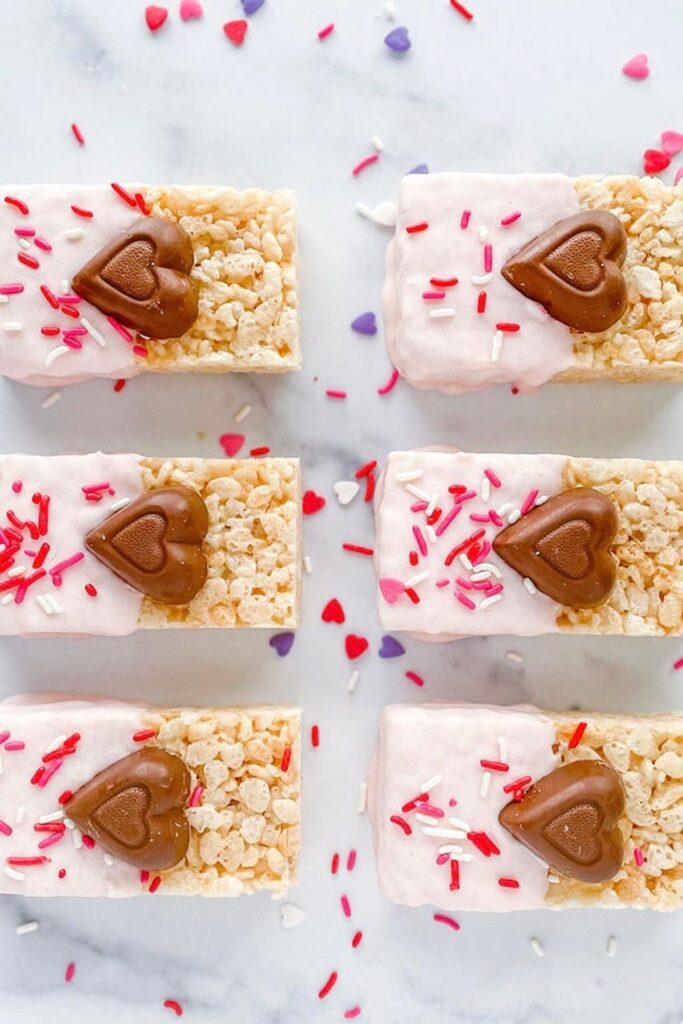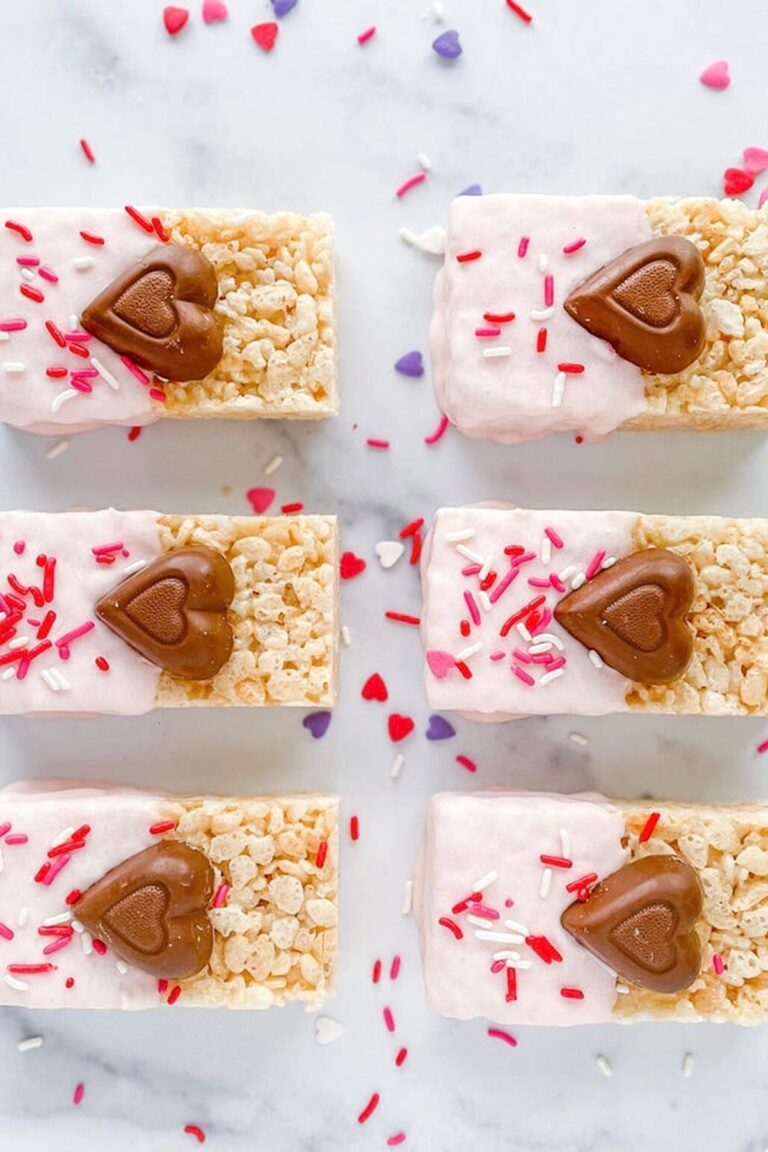 Try these rice crispies if you are making dessert for Valentine's Day with the kids or at a school function.
The kids can even help make them. Letting them completely cool before dipping them in melted chocolate is essential.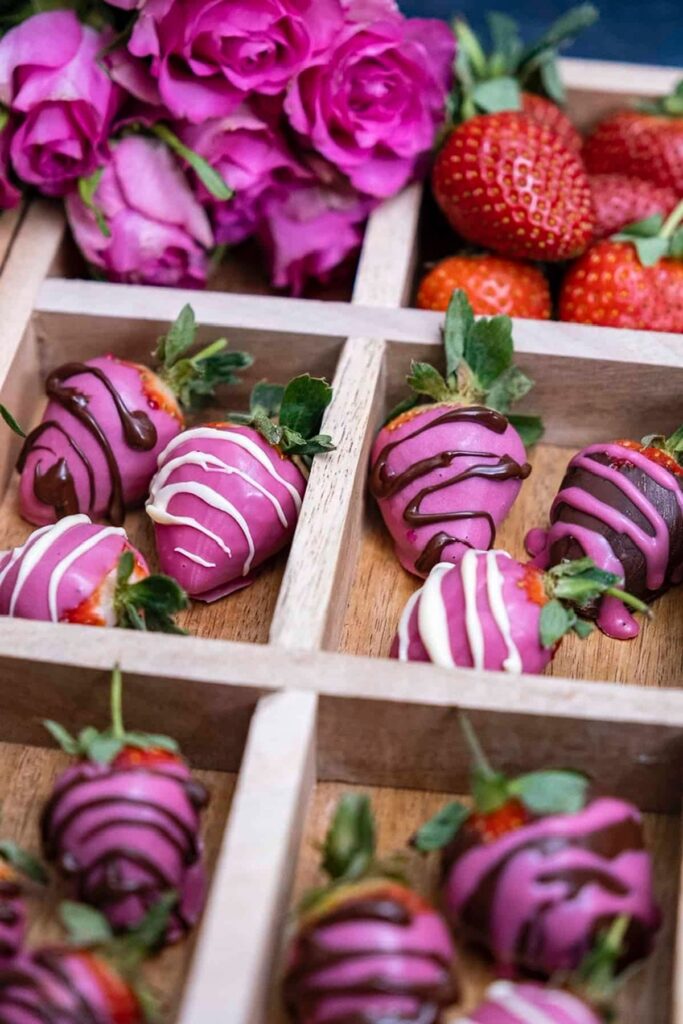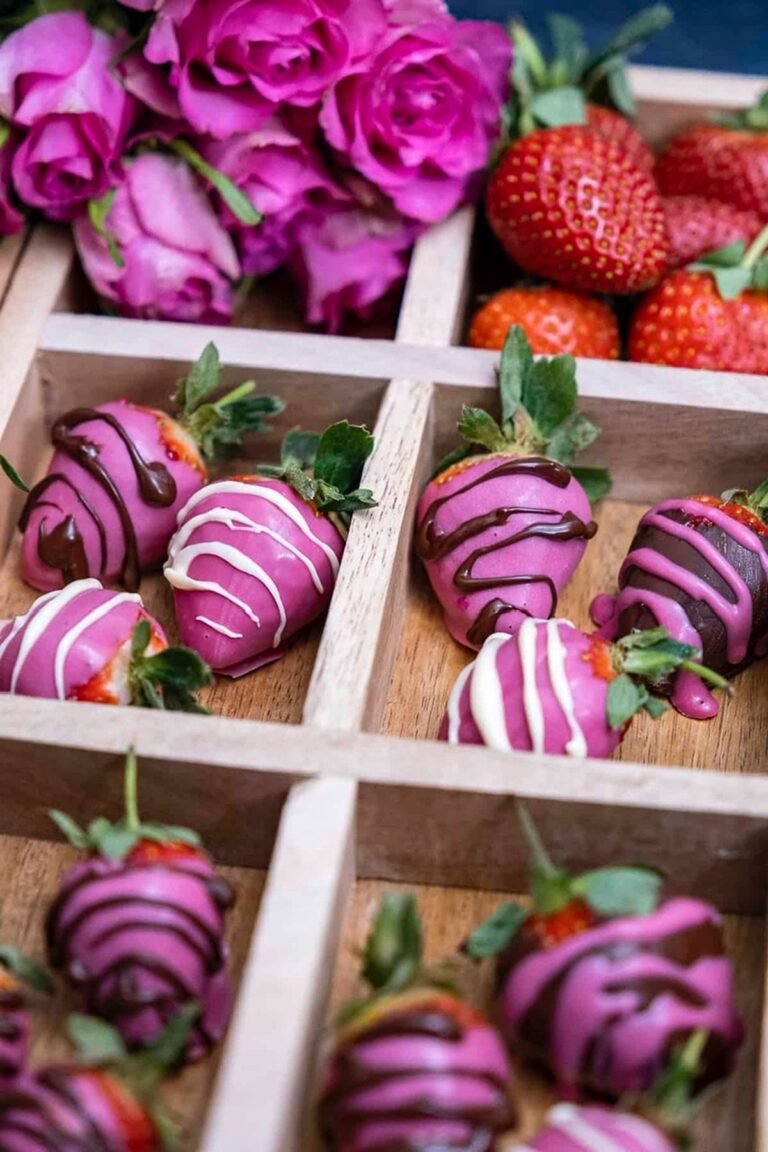 There are so many ways you can decorate strawberries for Valentine's Day.
Try a milk chocolate base, drizzle pink or red chocolate on top, and add some heart-shaped sprinkles.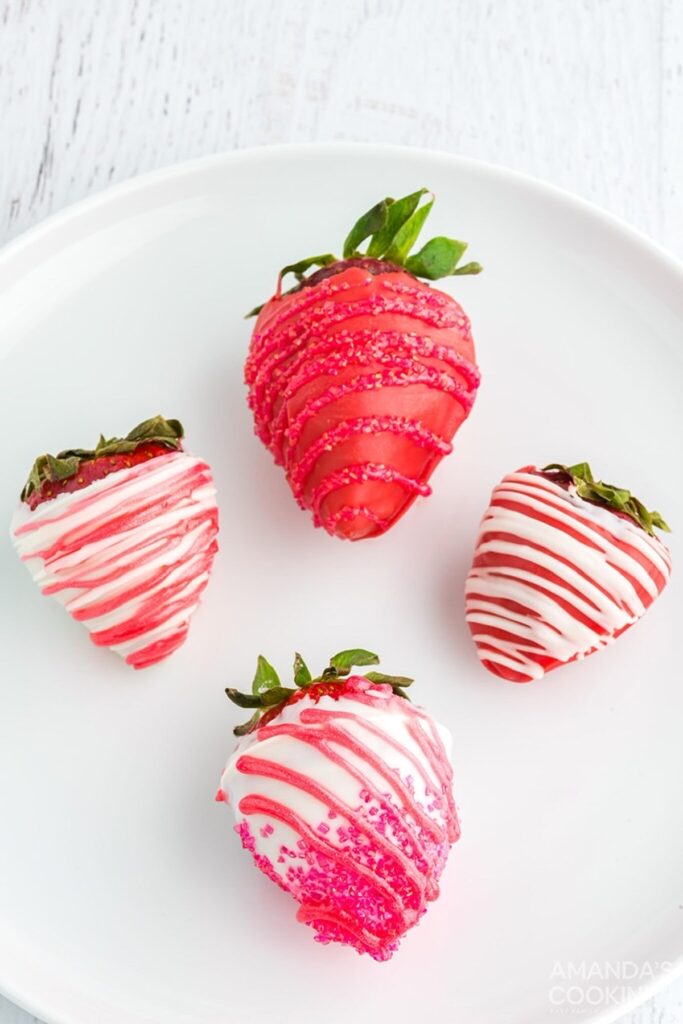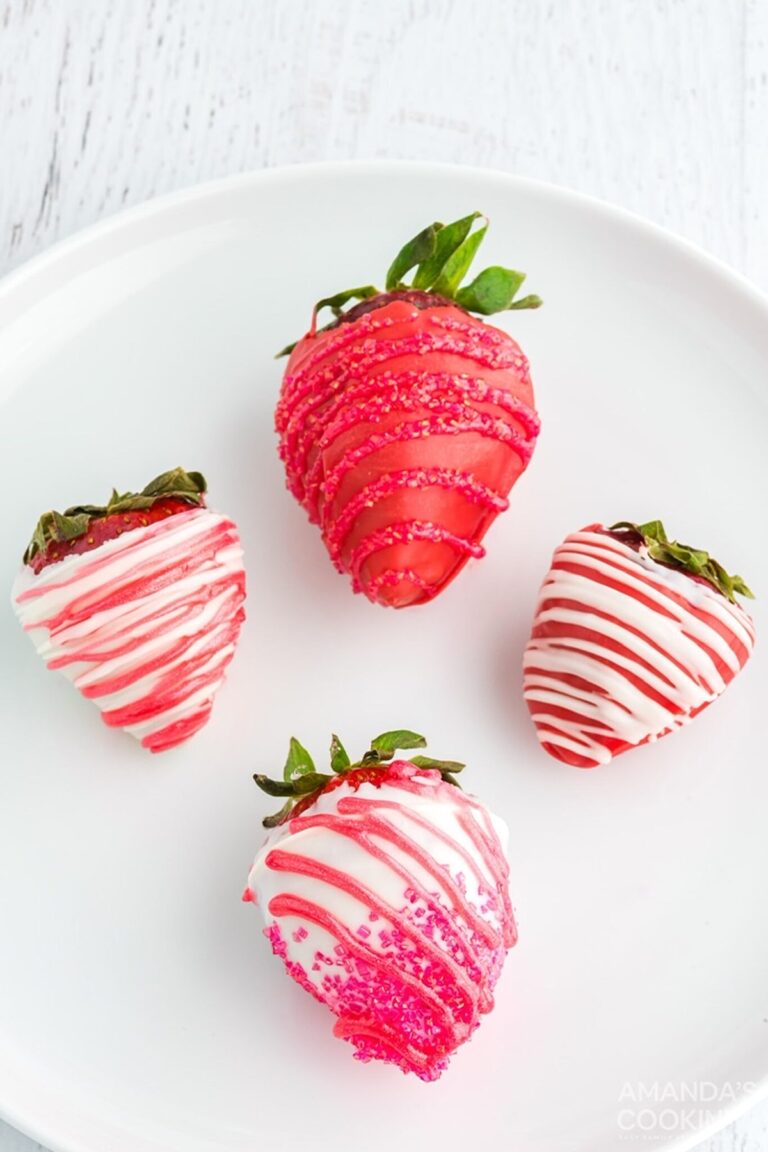 Who doesn't love the combination of chocolate and strawberries?
They are the perfect treat for any special occasion, including Valentine's Day.
Colored strawberries are always a hit at celebrations too.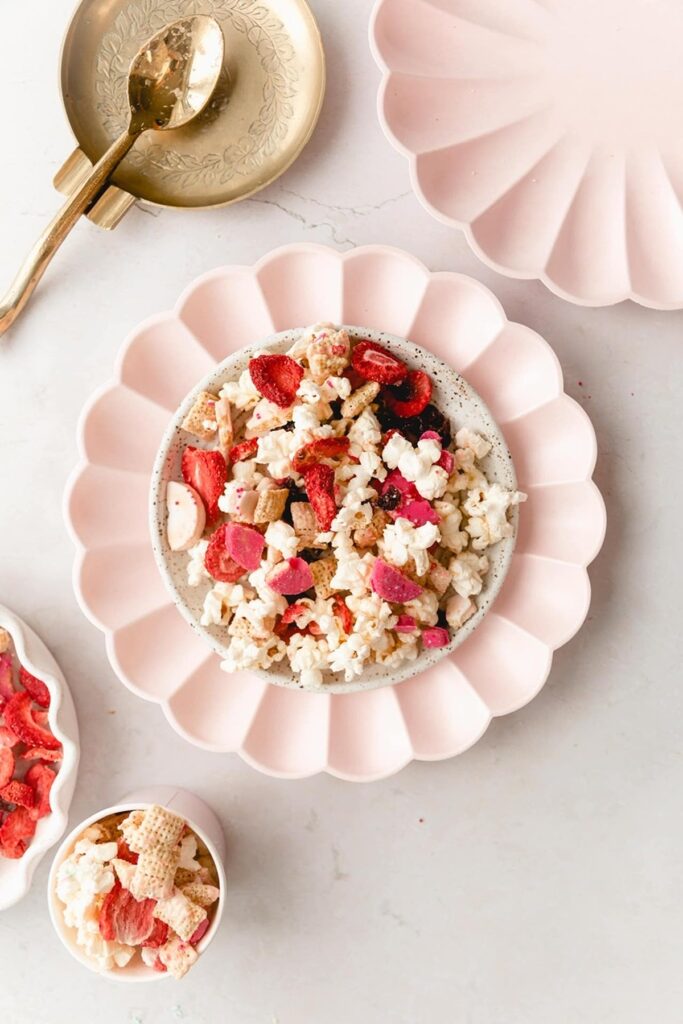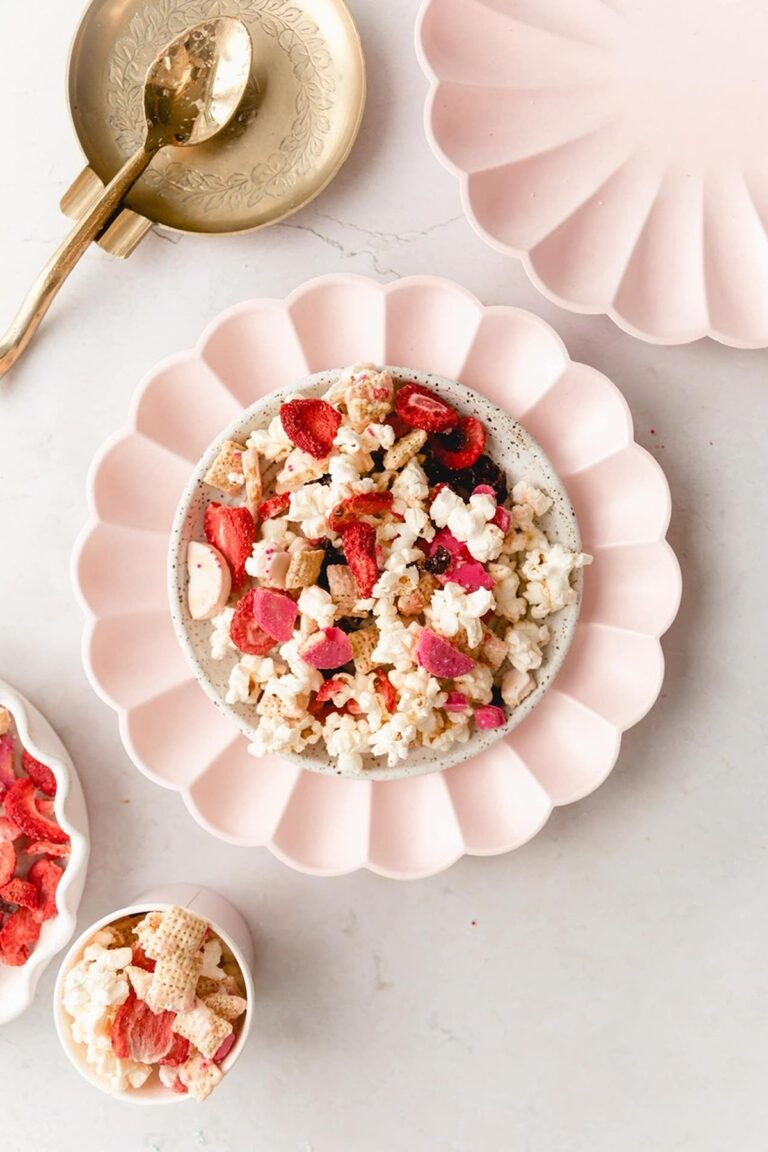 Pink Party Chex Mix is sweet, salty, easy, and fun.
You will need lightly salted popcorn, white chocolate, frosted animal cookies, dried mixed berries, and sprinkles.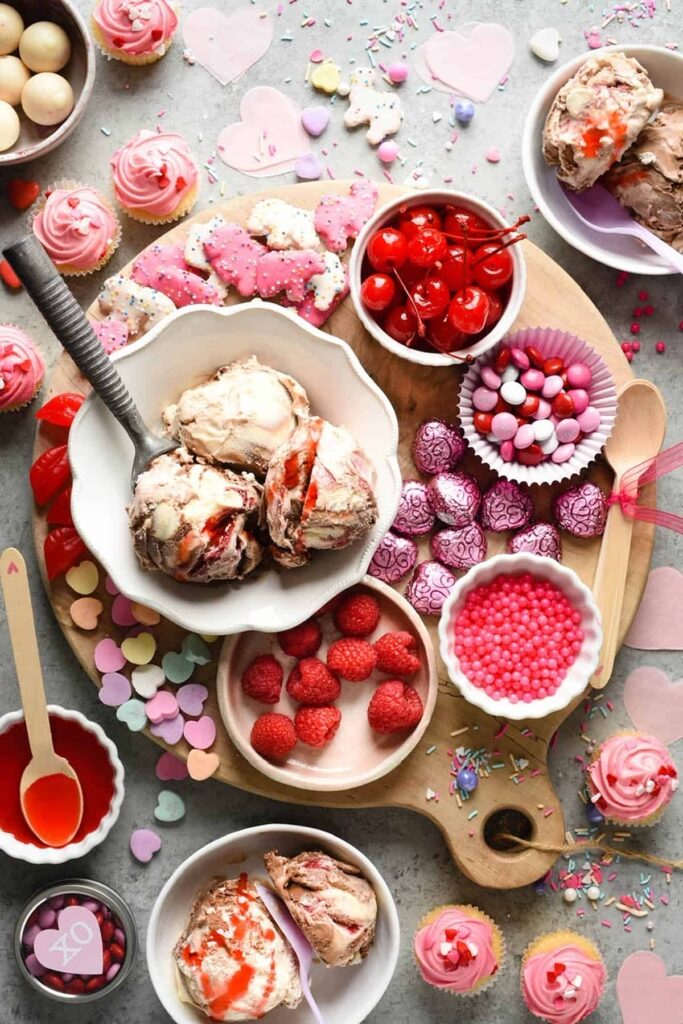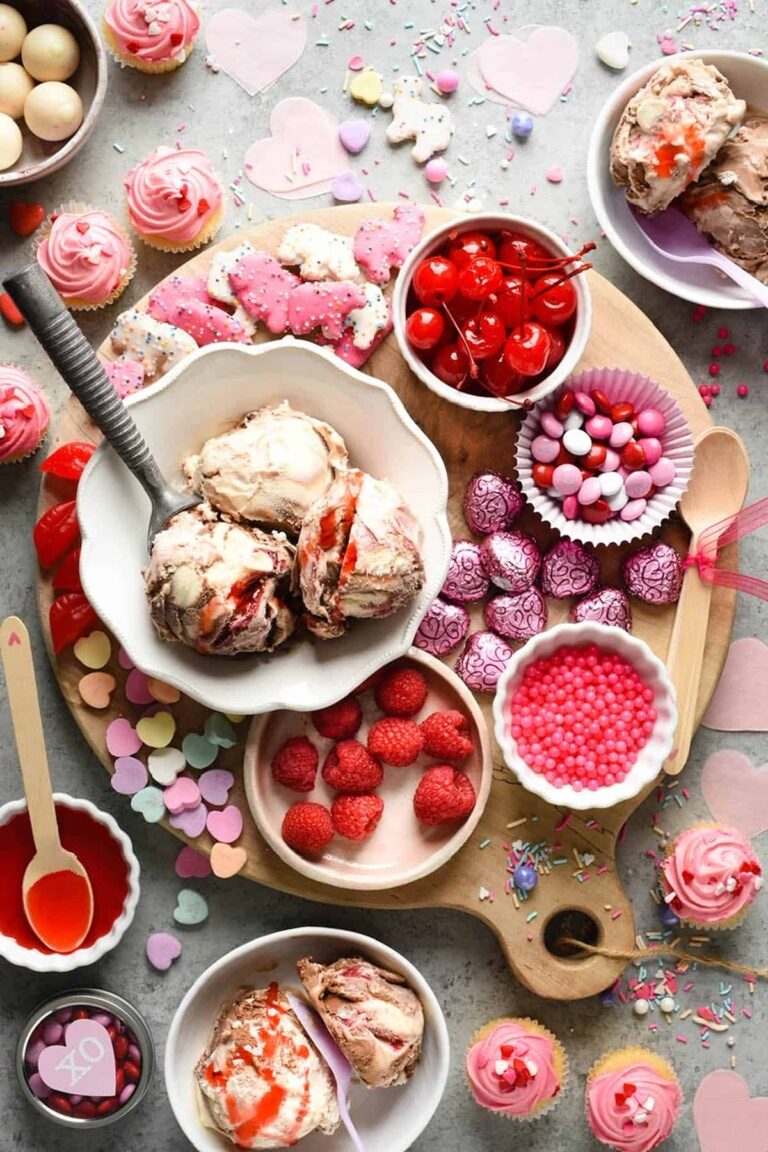 Make a beautiful dessert charcuterie board with big scoops of chocolate raspberry ice cream in the center.
Then you can surround it with all your favorite toppings, syrups, nuts, fruit, and more.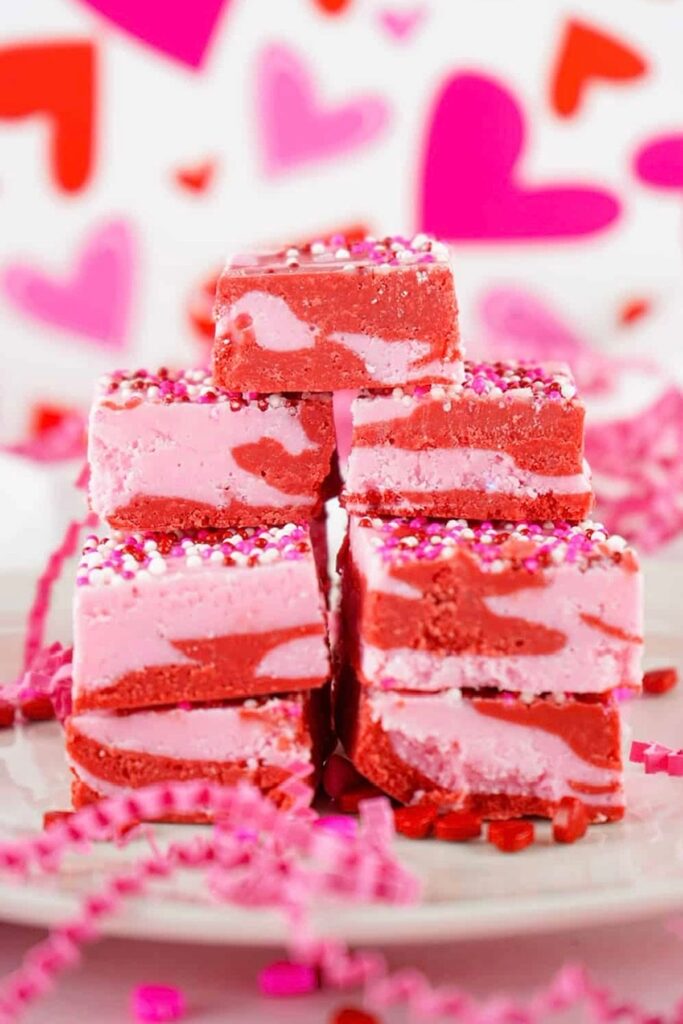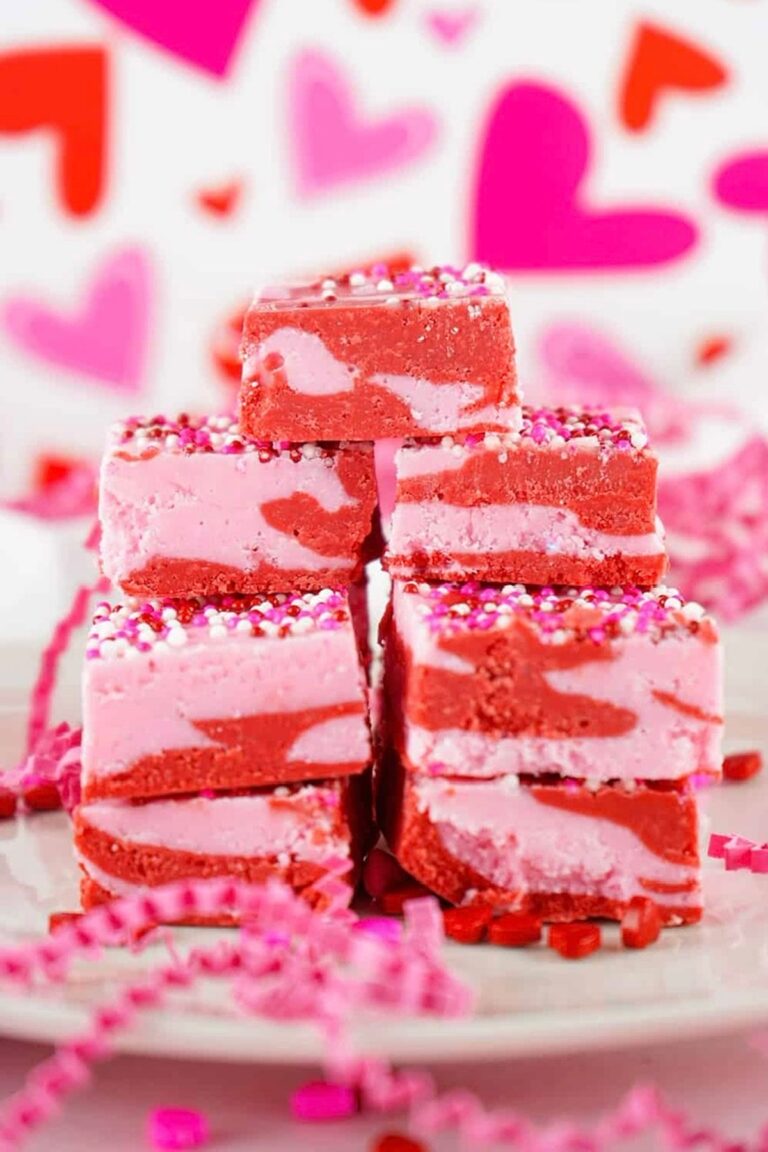 Valentine's Day dessert recipes like strawberry swirl bunch are beautiful and delicious.
The author says that if the fudge seems too hard, you put too much chocolate!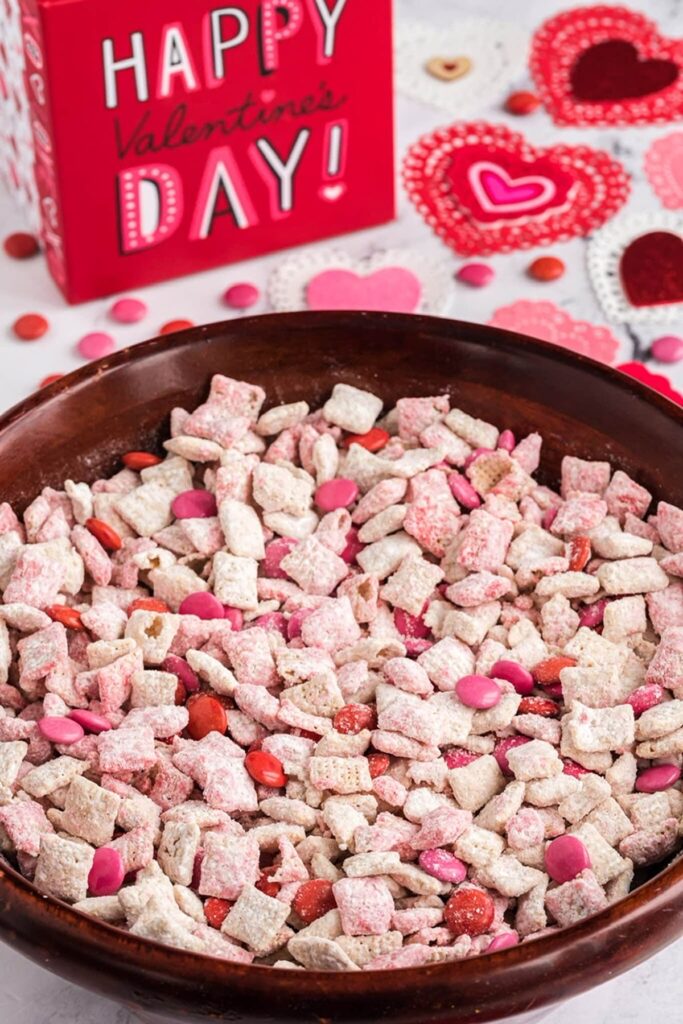 This recipe works: the white and pink chocolate tastes good.
The red and pink M&M candies are festive and add a crunchy texture. Plus, this recipe is oh-so-easy to whip up.
Best Desserts For Kids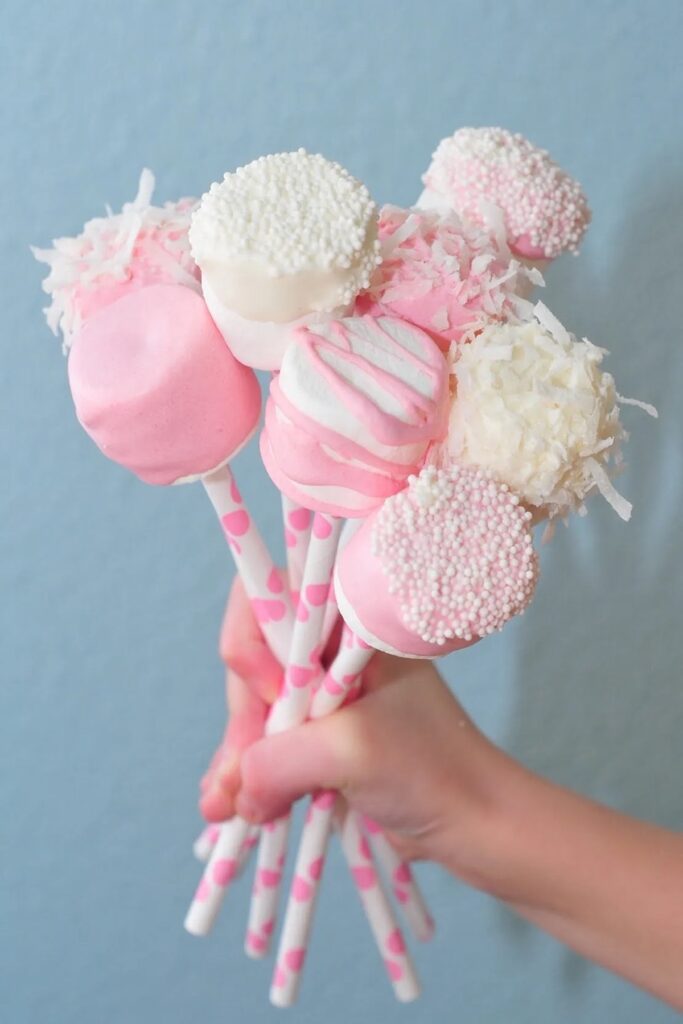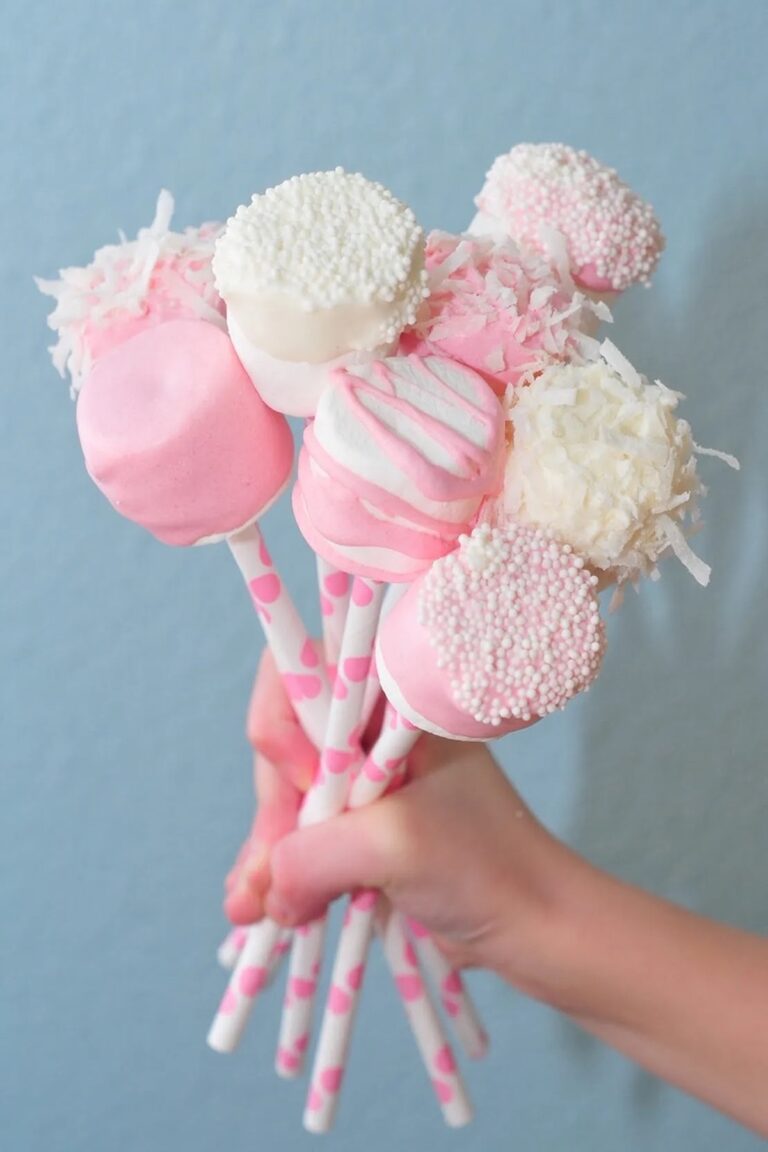 These marshmallow pops are a fun treat and Valentine's Day craft for kids in one.
Ditch the Valentine cards and pass out these tasty marshmallow desserts.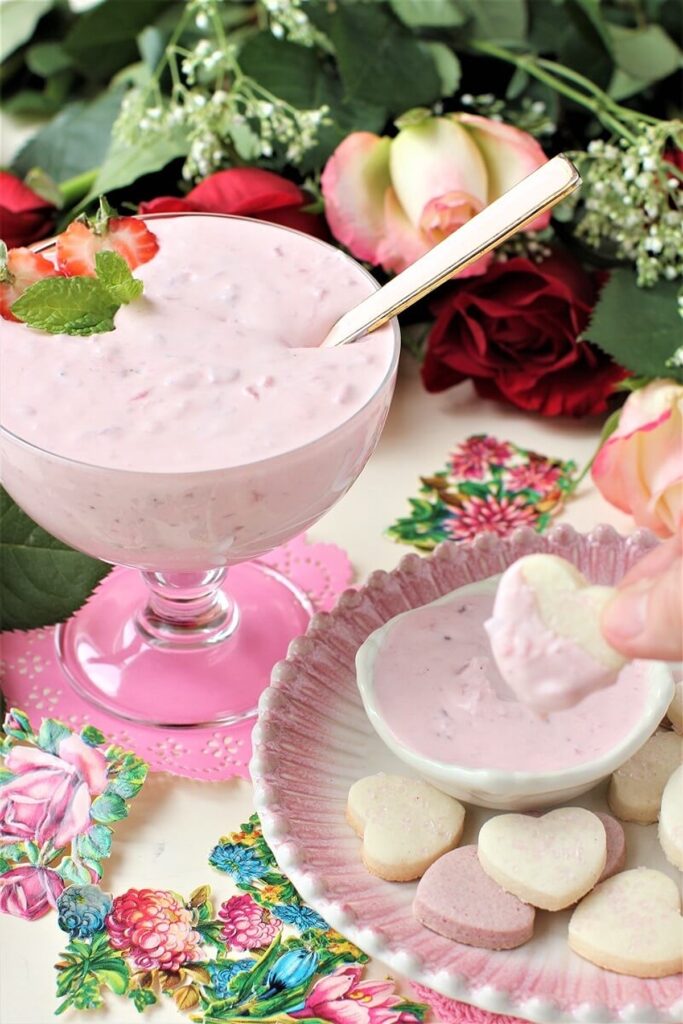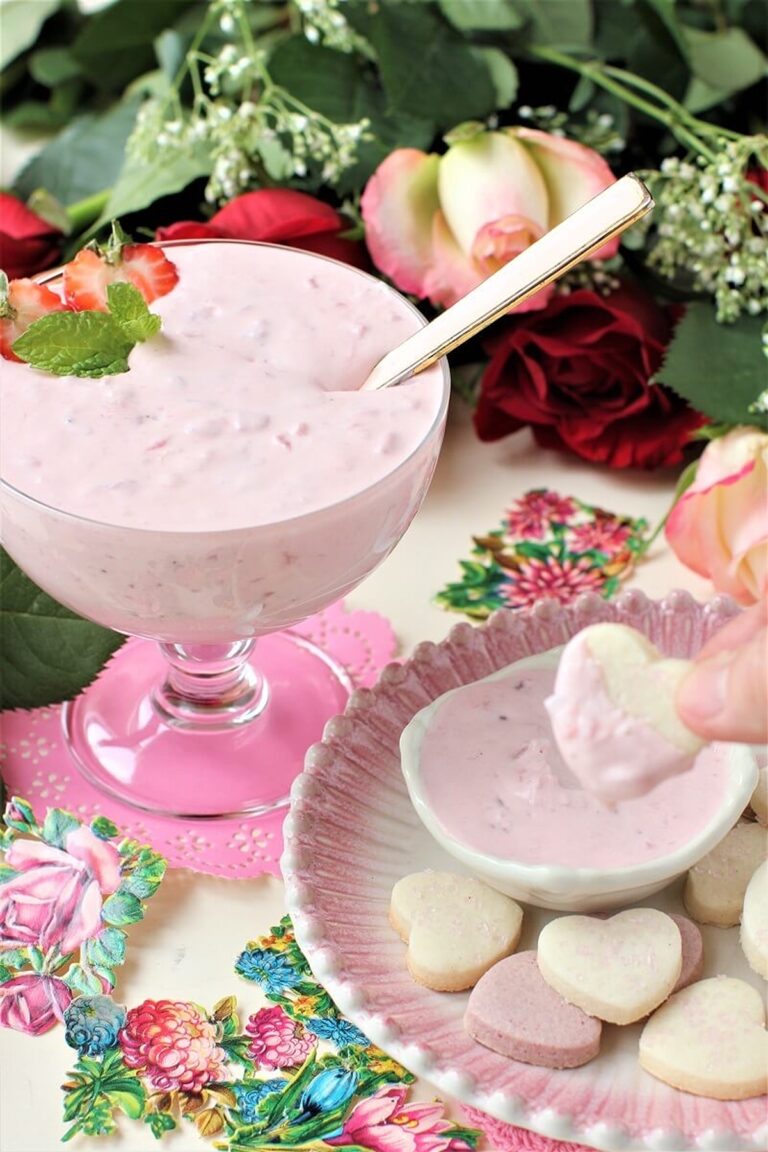 Strawberry fruit dip is light and lovely with assorted fresh fruits.
You can slice up some apples, pineapples, oranges, bananas, peaches, apricots, plums, and more.
Another tasty addition is pound cake or angel food cake cubes!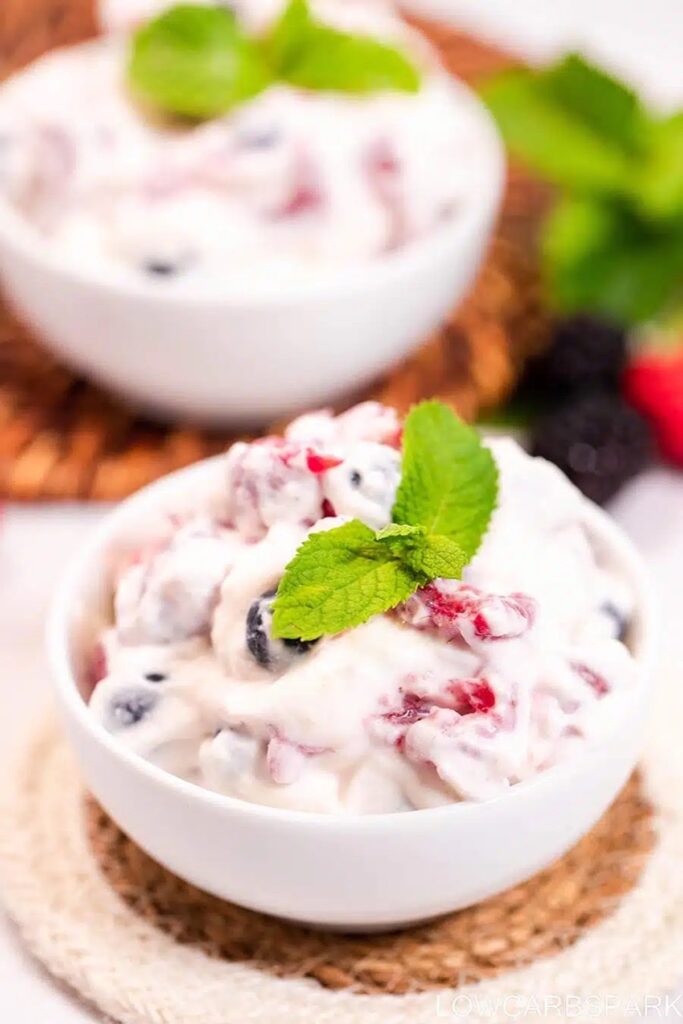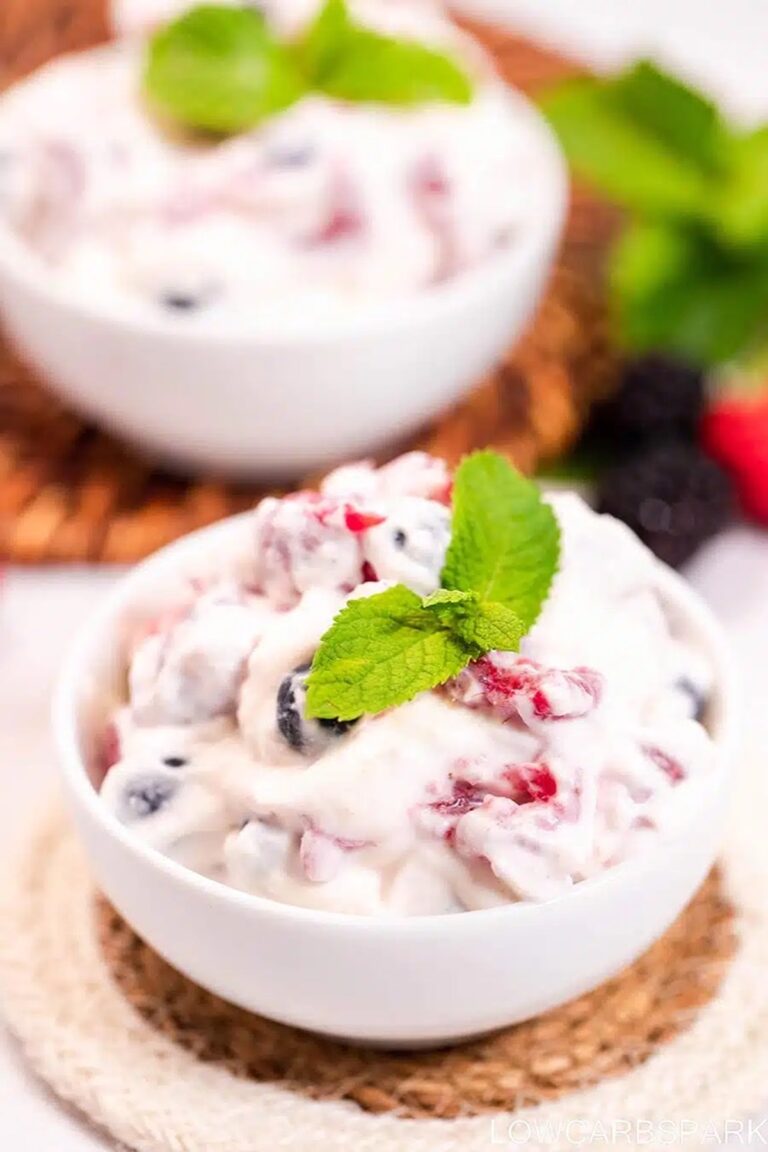 Serve this creamy, refreshing, and sweet cheesecake dip for Valentine's Day!
The best part is that it is ready in only 10 minutes and served fresh with fruit and cake bites.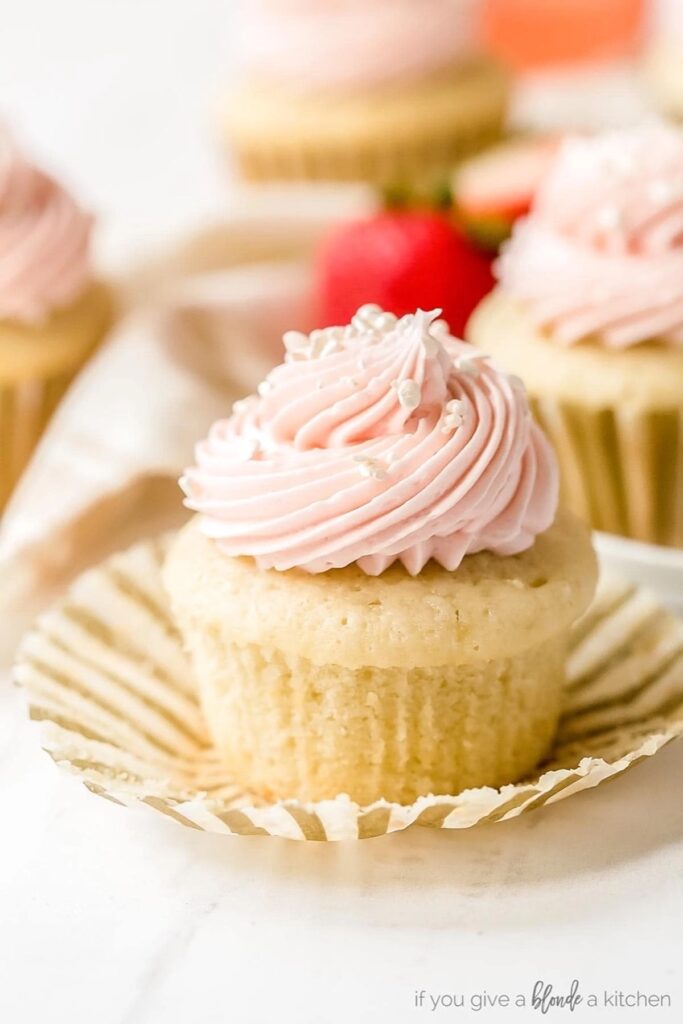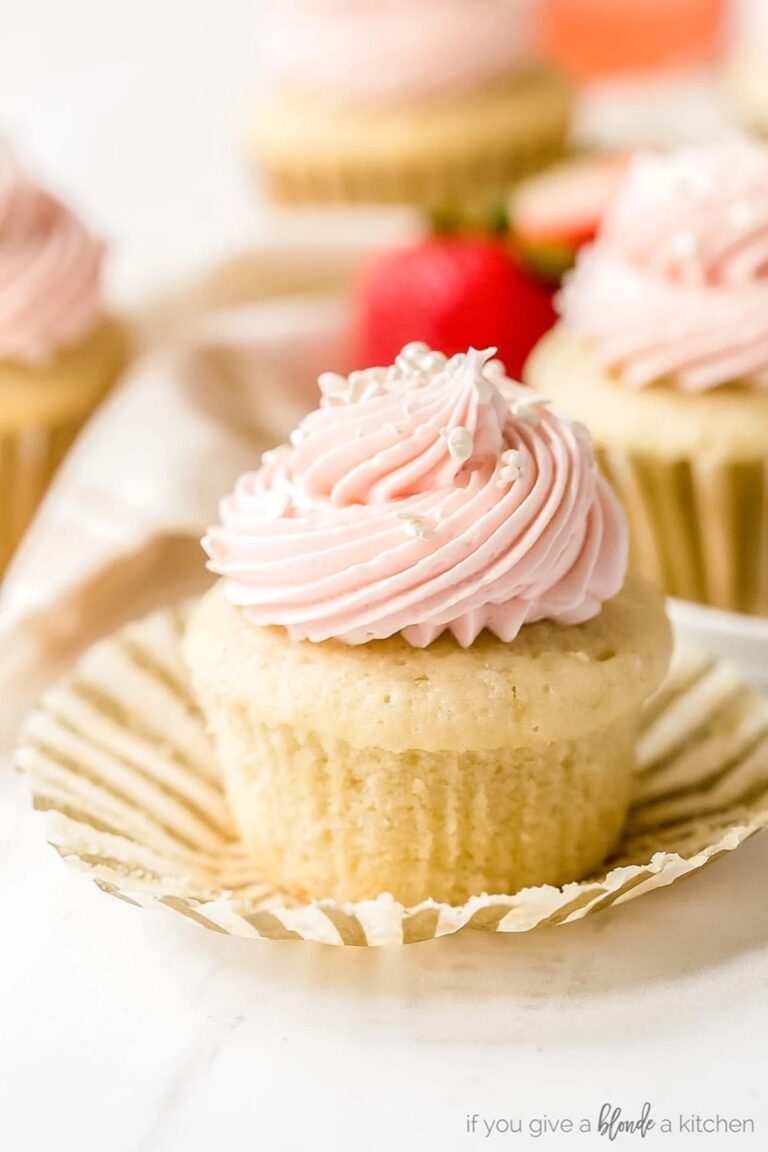 Moscato cupcakes take 20 minutes to prep and 18 minutes to cook.
The vanilla treats with pink buttercream or spike with strawberry wine!
That's why they make such a romantic dessert recipe for Valentine's Day.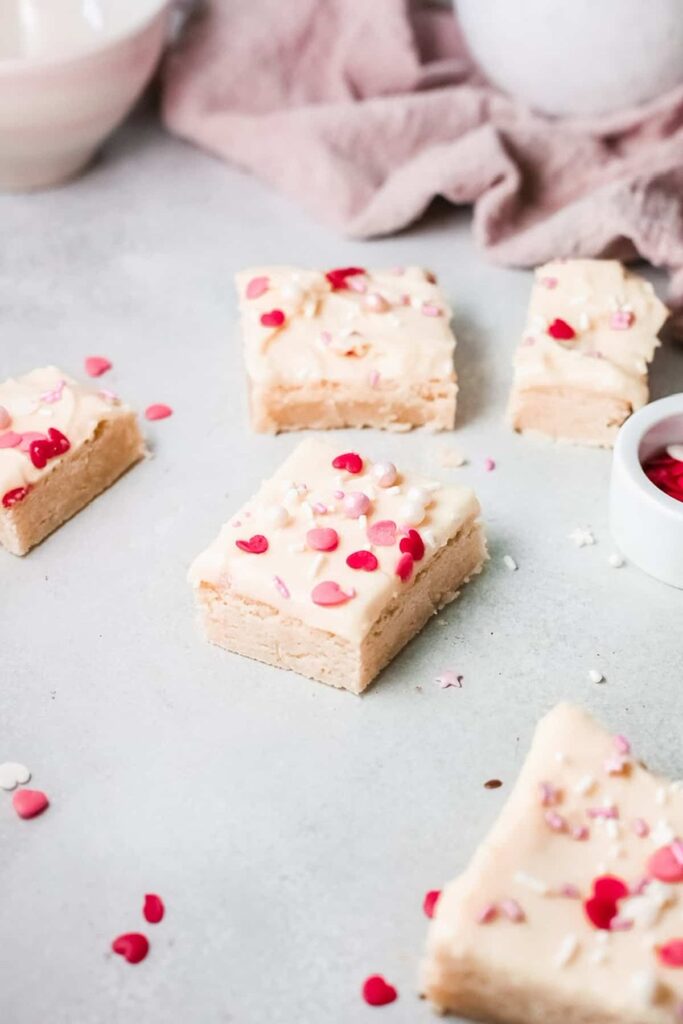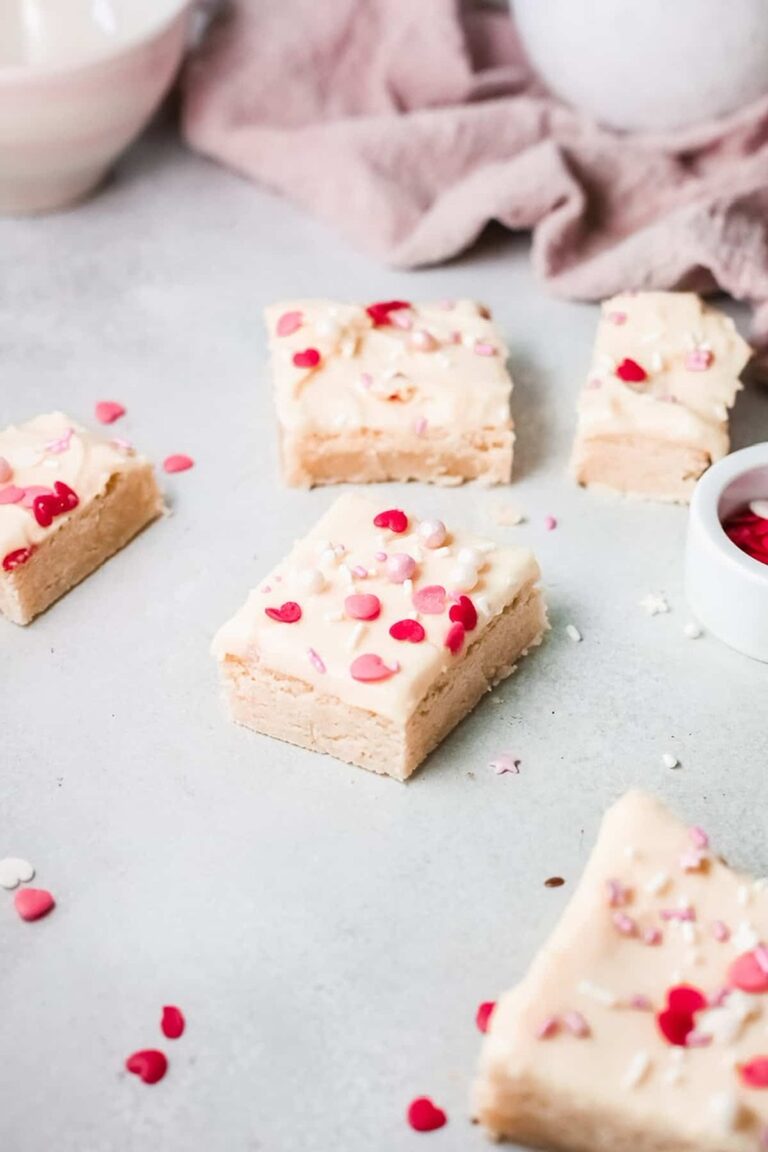 This Valentine's Day dessert recipe for sugar cookie love bars is created with romance in mind!
Key ingredients include salted butter, white sugar, egg, vanilla extract, white flour, baking powder, vanilla frosting, and sprinkles!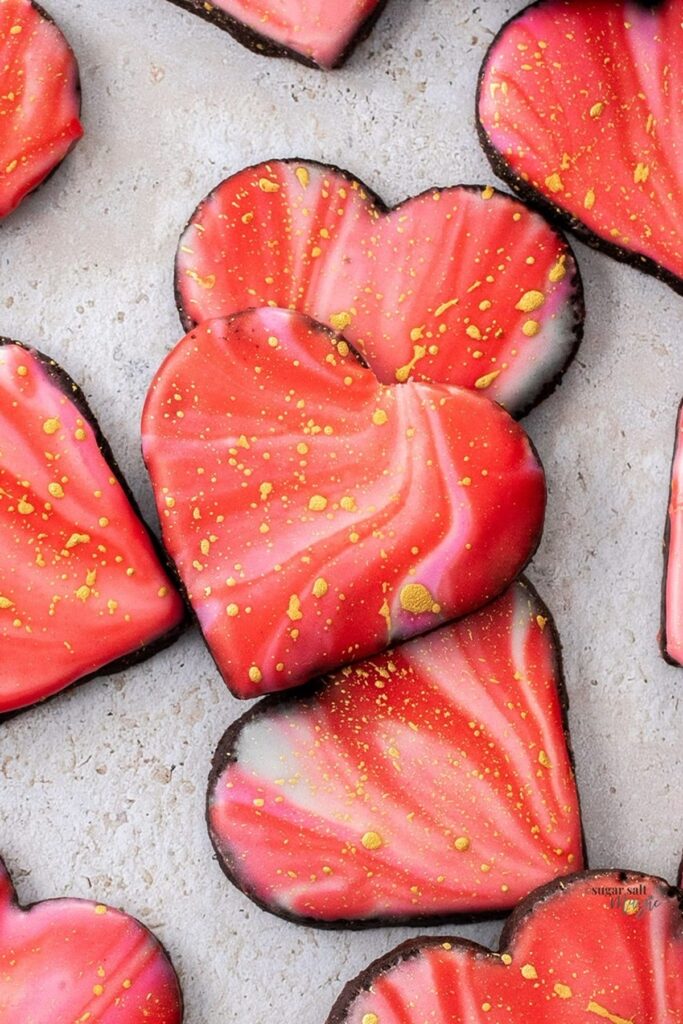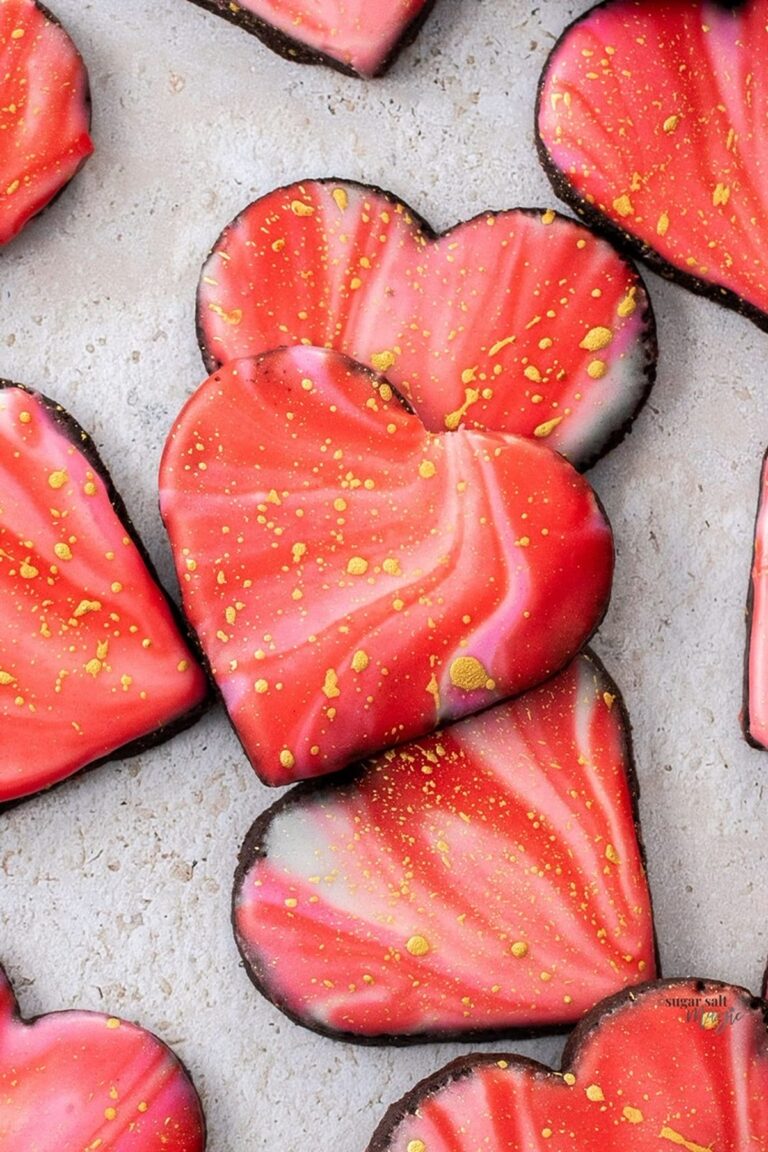 You'll love chocolate sugar cookies: they are delicious and chocolatey with only seven ingredients in the base!
You can also expect a thick, chewy, and soft texture with crisp edges.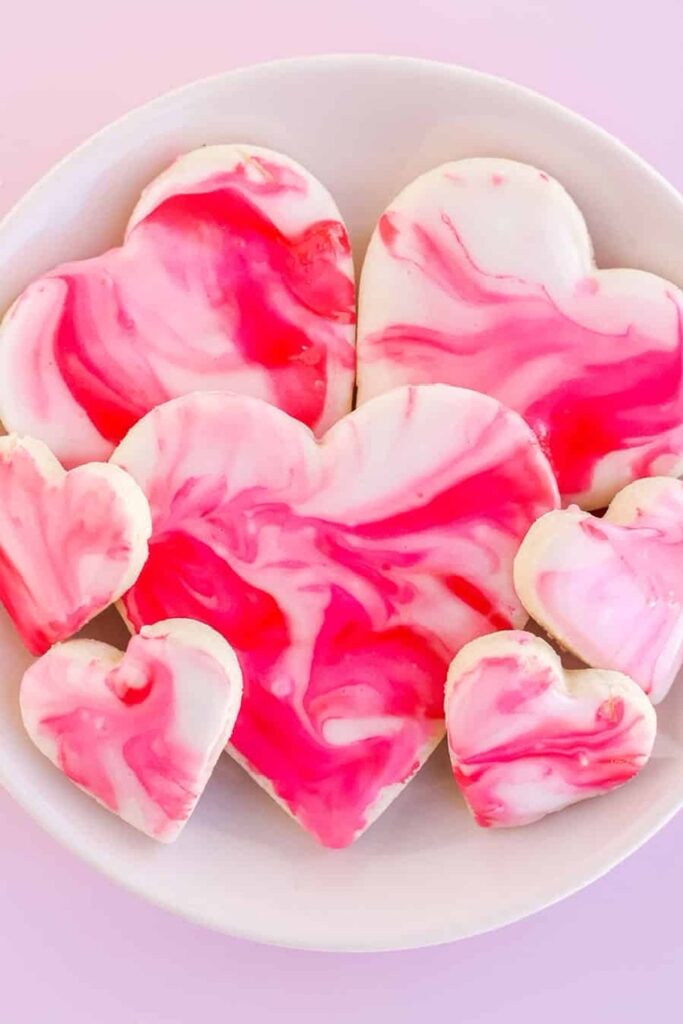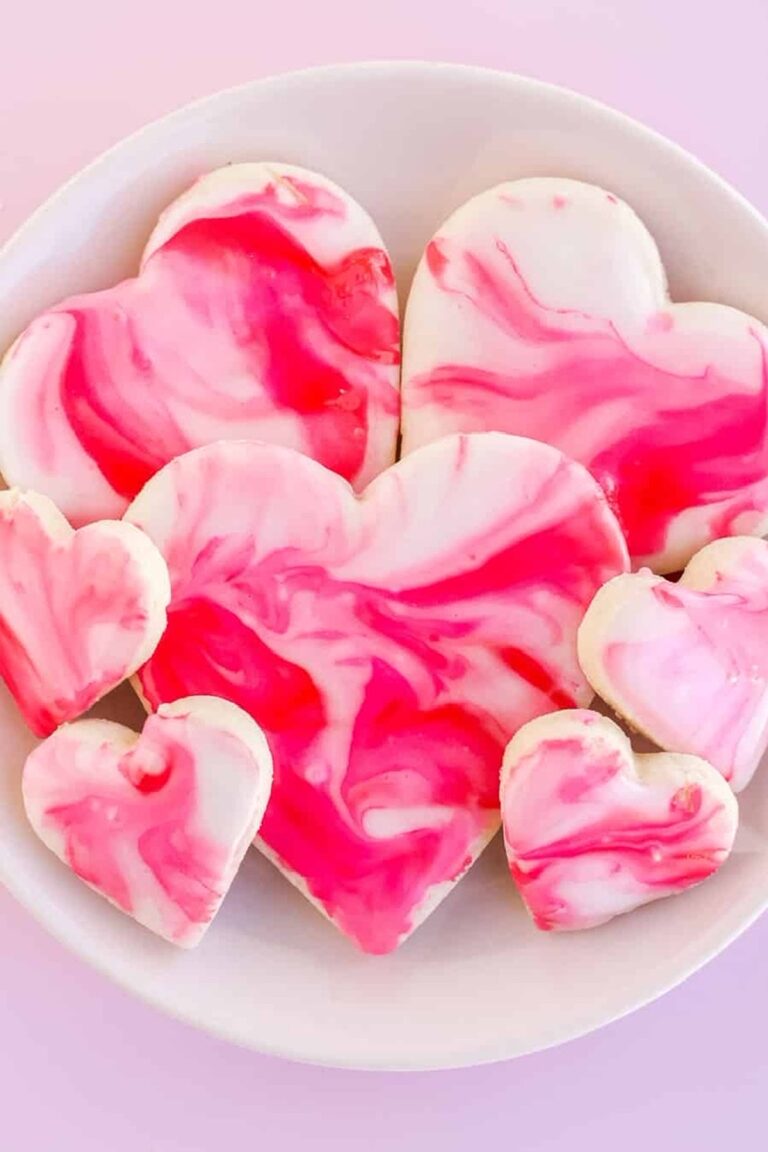 Valentine's Day cookies with a beautiful eye-catching marbled glaze will stand out.
They are really fast and free with basic pantry staples too! You can expect soft centers and crunchy edges.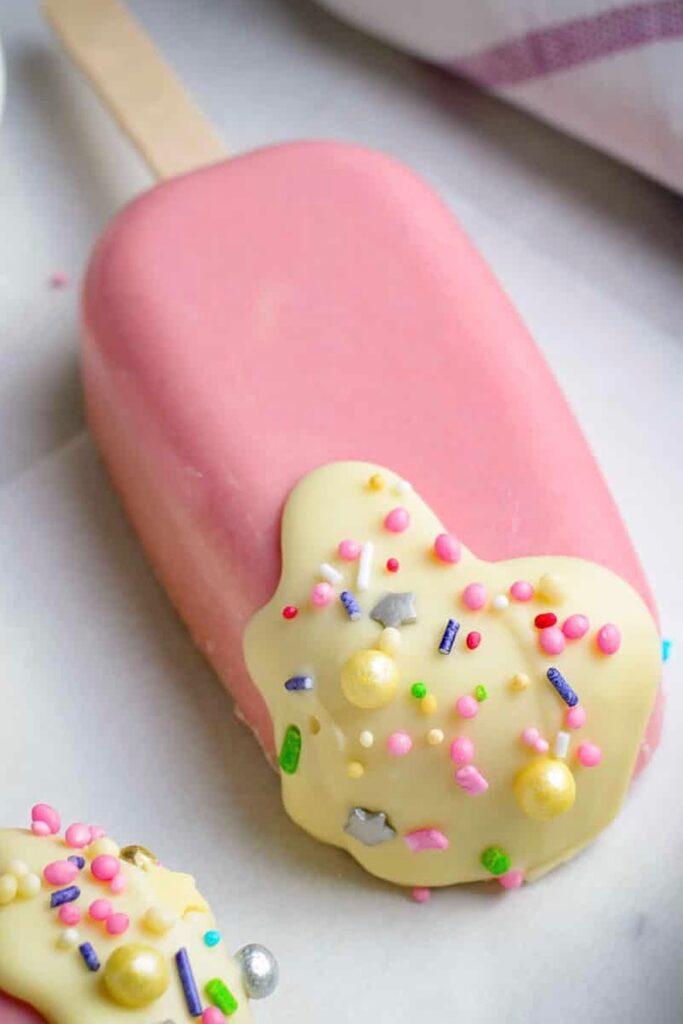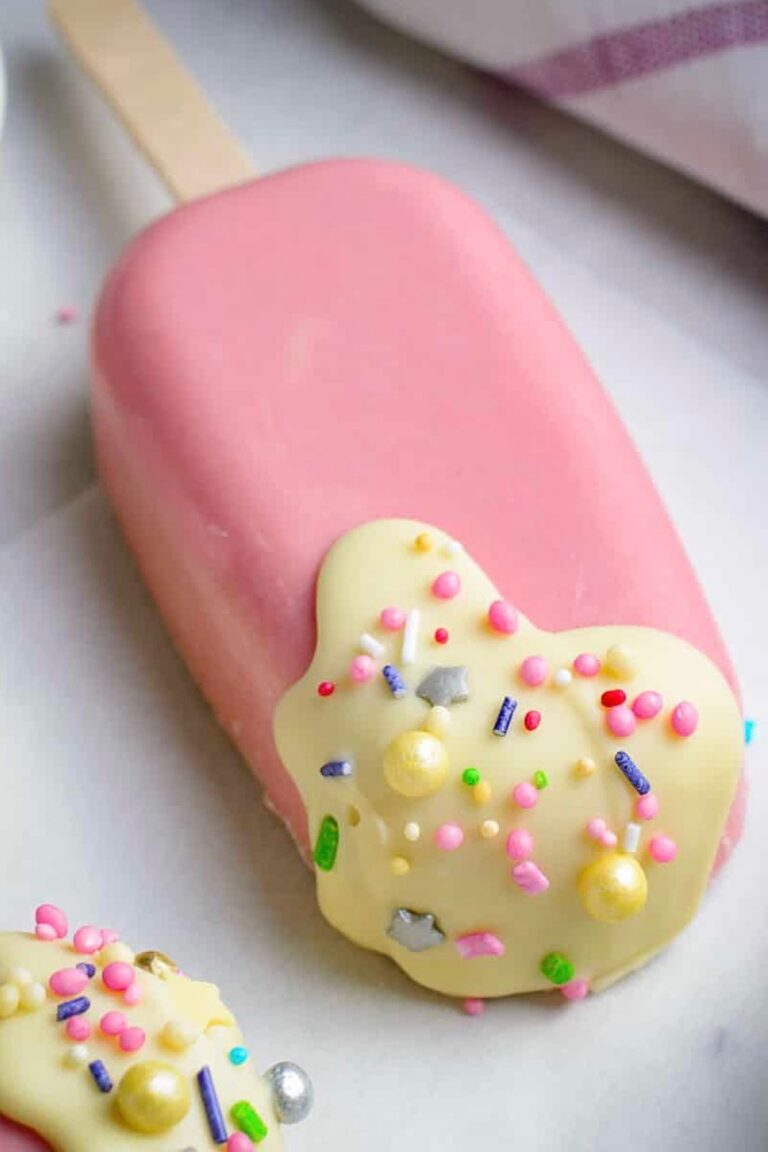 Brownie cake pops are filled with a delicious fudgy center, plus you can add whatever you want, like sprinkles.
They are easy to hold with a popsicle stick, so you can eat them while mingling at a Valentine's Day party!
Most Romantic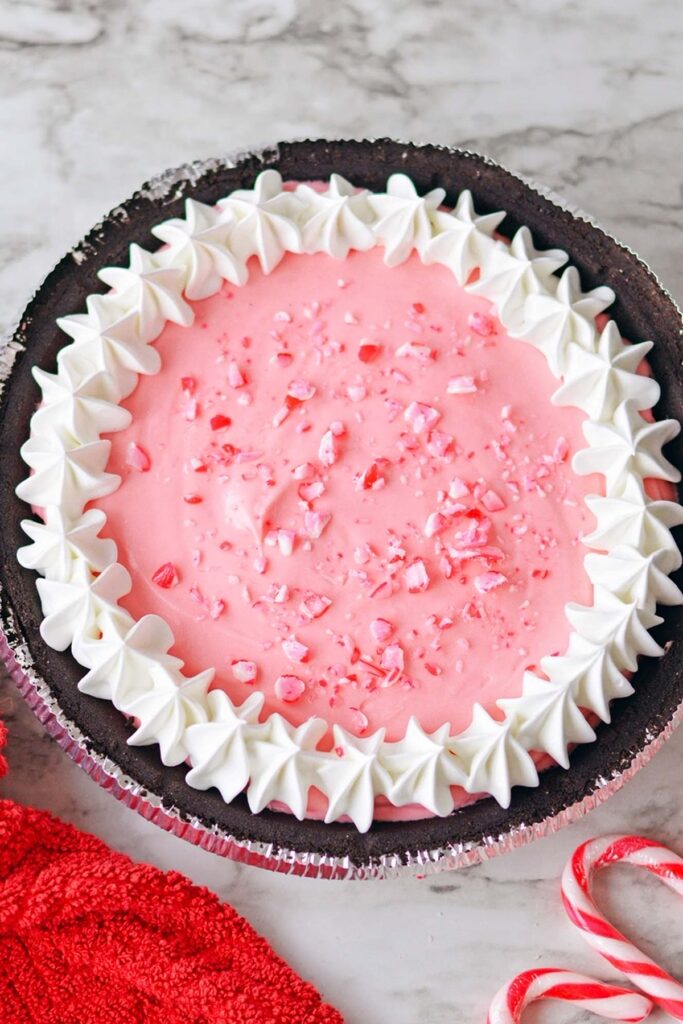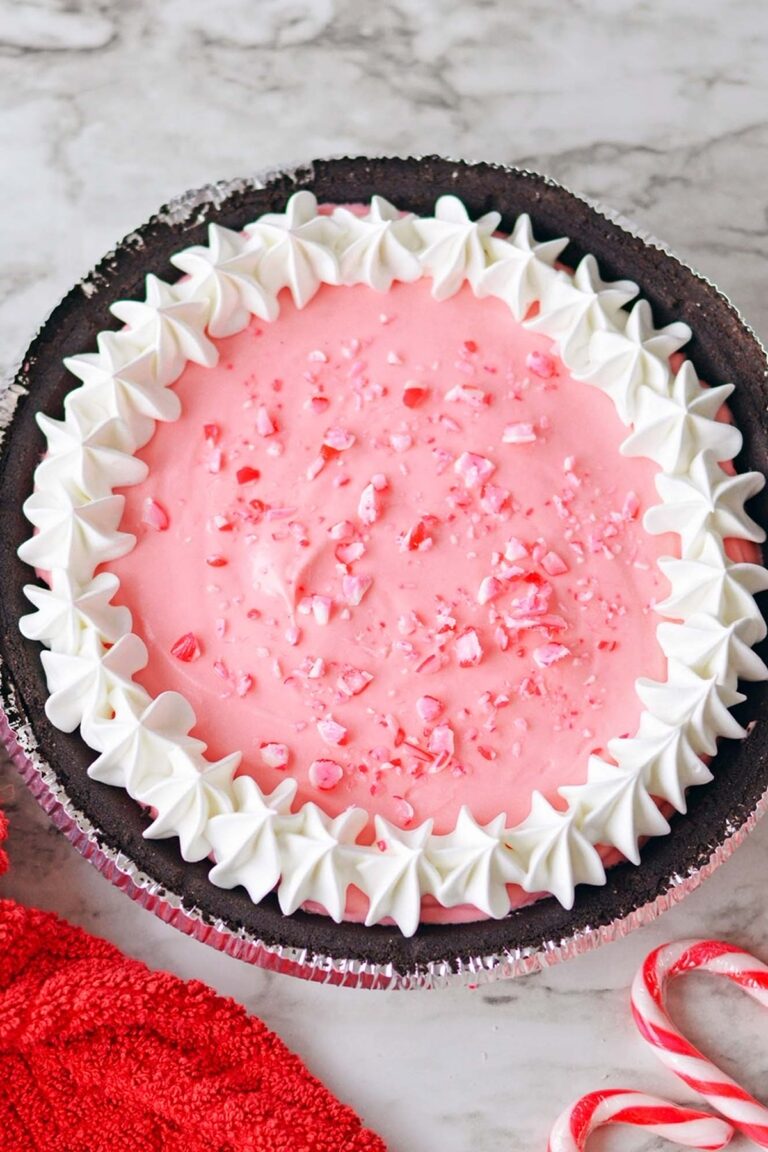 Peppermint pie is a simple, silky-smooth no-bake treat with a chocolate crust that is perfect for Valentine's Day!
You will love the creamy texture and white chocolate pudding filling flavored with peppermint extract; all served on an Oreo chocolate pie crust.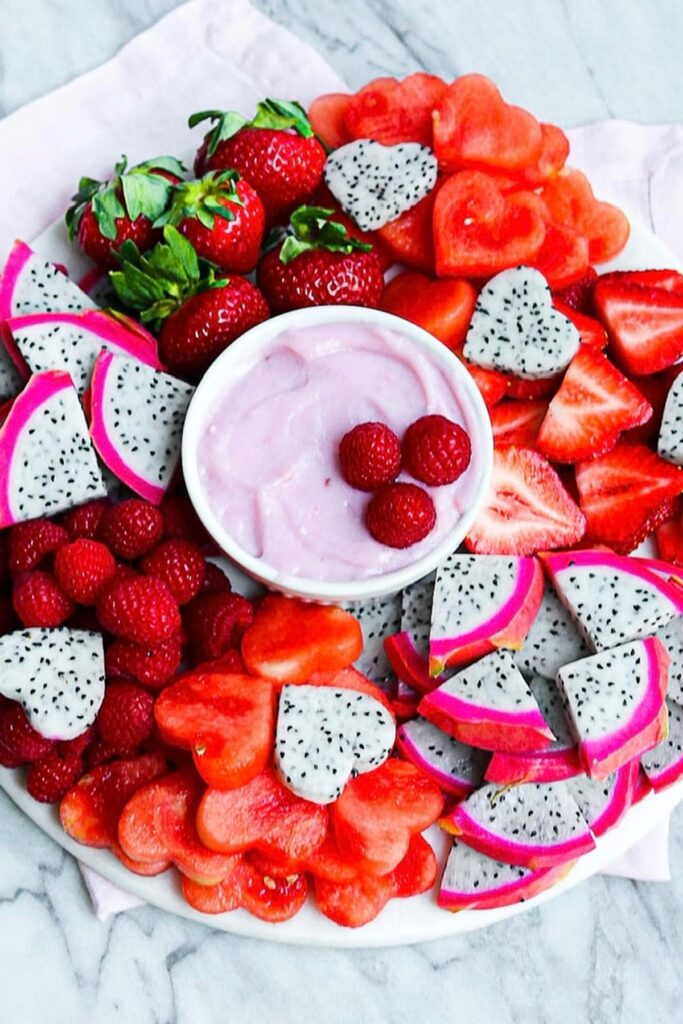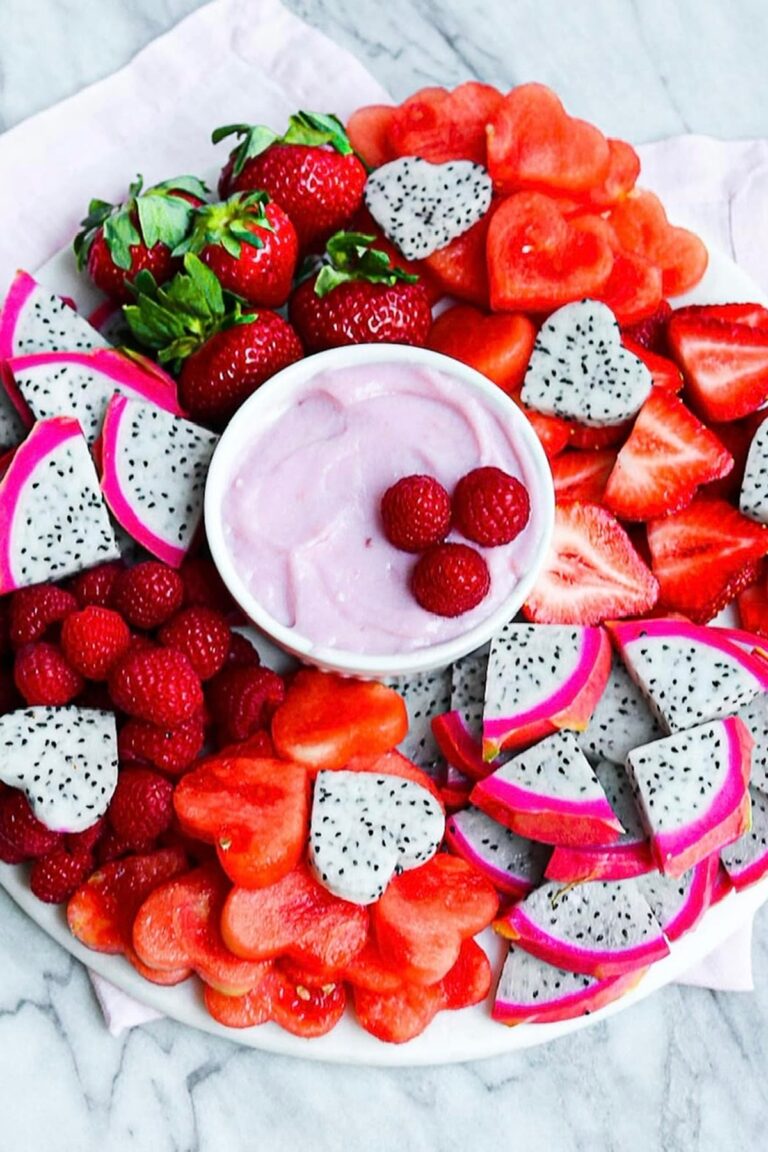 Try this Valentine's Day dessert recipe for a fruit charcuterie board with pink, red, and white fruits! It's healthy, beautiful, and so delicious.
You can add yogurt, chocolate dip, or caramel sauce!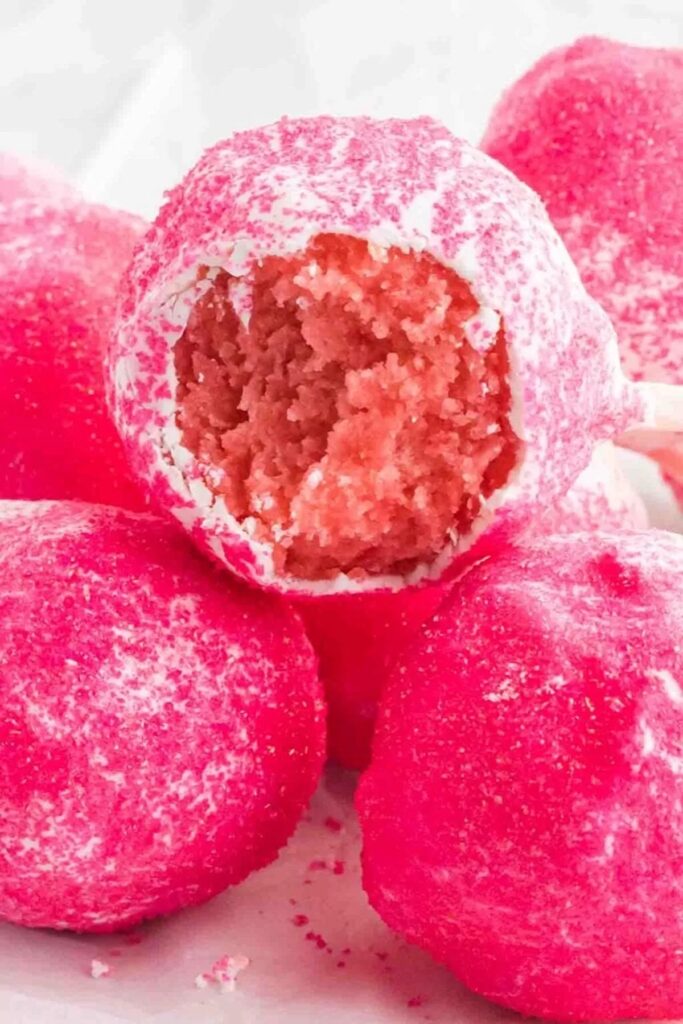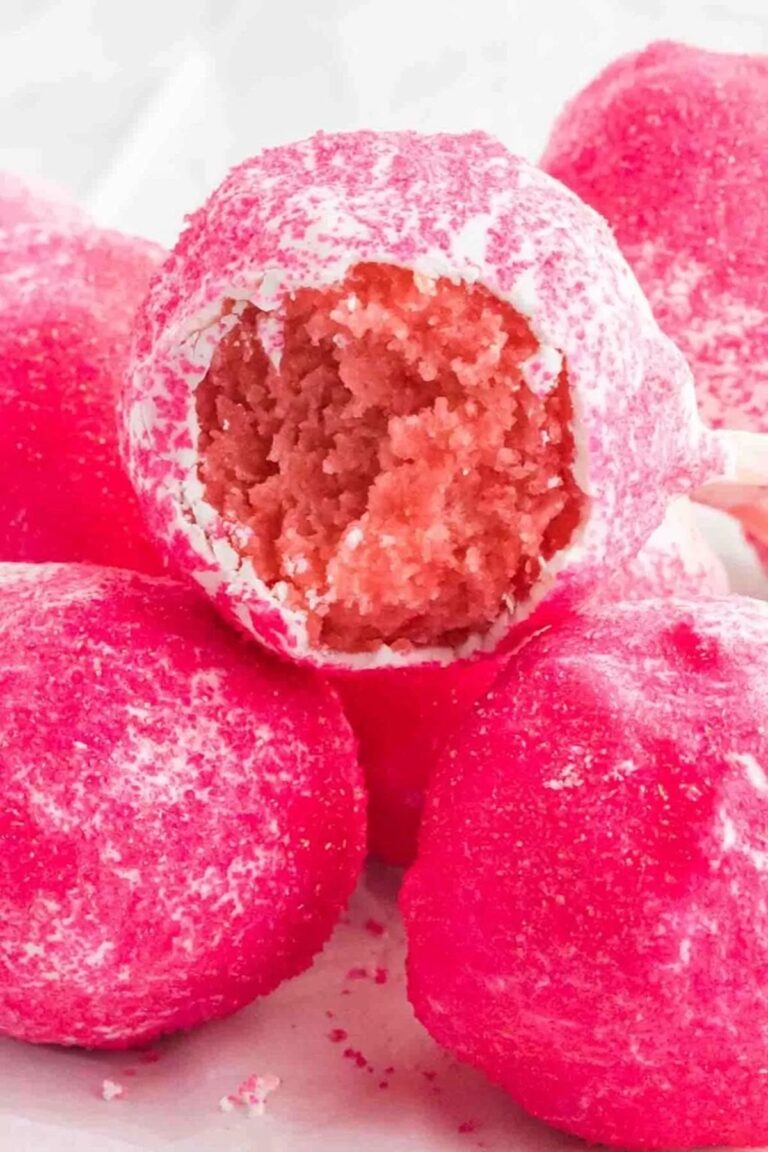 To make pink cake pops, you have to melt the candy down with a little vegetable or coconut oil, then cool it completely.
Mix in some frosting before getting out your cookie scoop!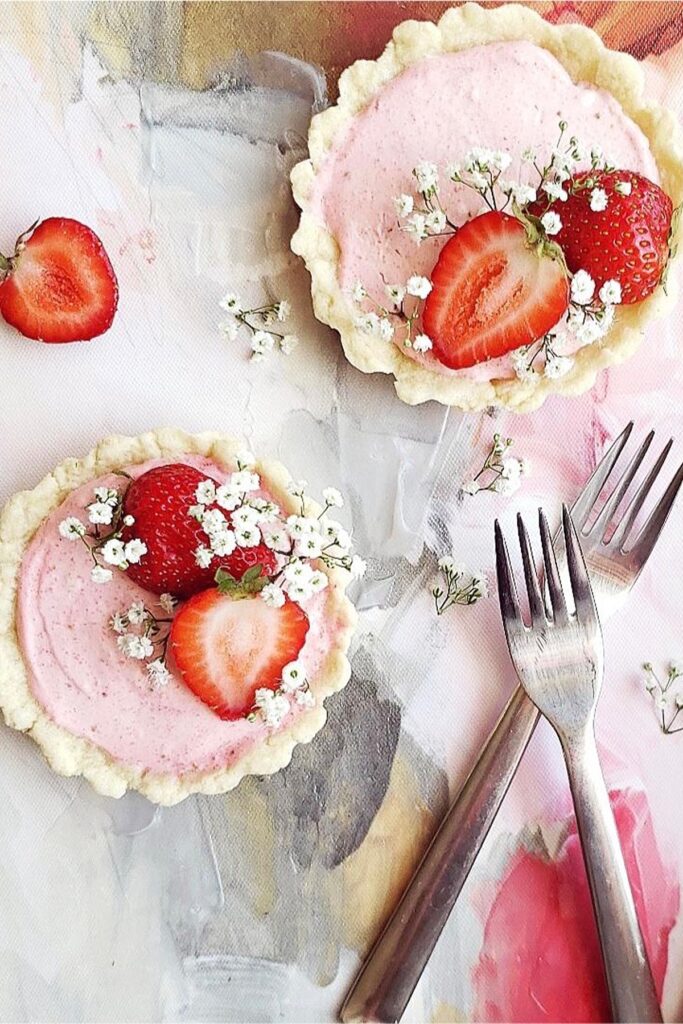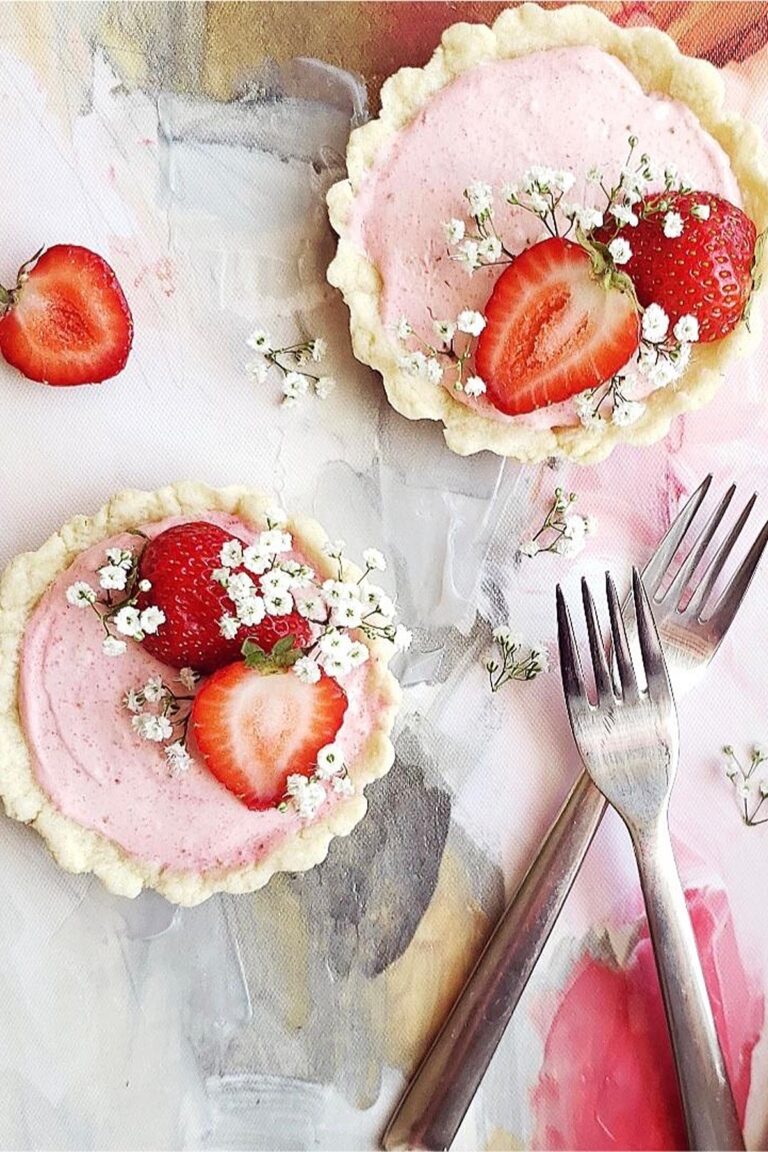 Strawberry tarts are so delicious with a sweet cream cheese filling.
It's important to use full-fat cream cheese for optimal results.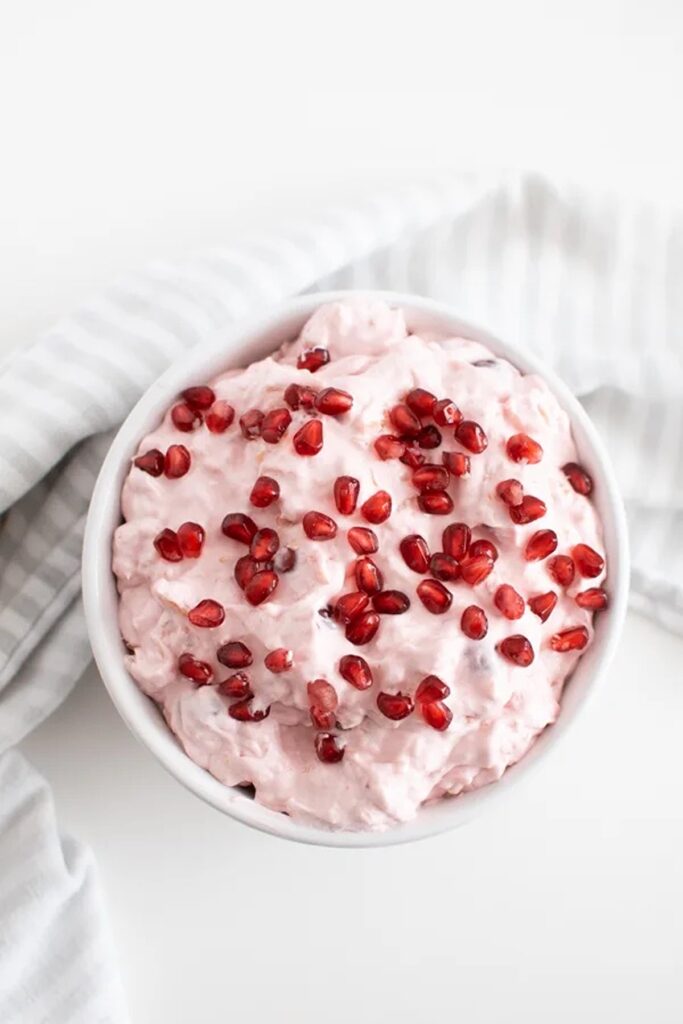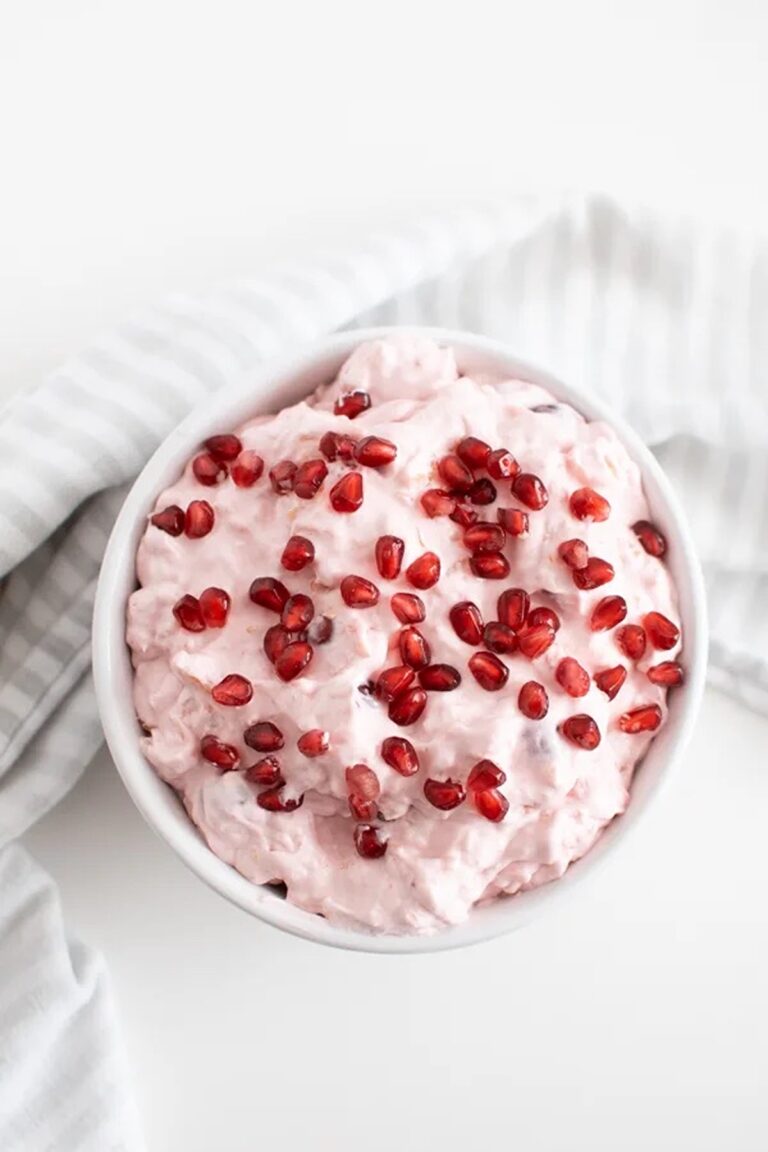 You can make this pink fluff as a festive Valentine's Day side dish.
It's so versatile you could add anything from marshmallows, shredded coconut, or nuts.
Other good ingredients include sliced almonds, strawberries, pomegranates, sprinkles, and more.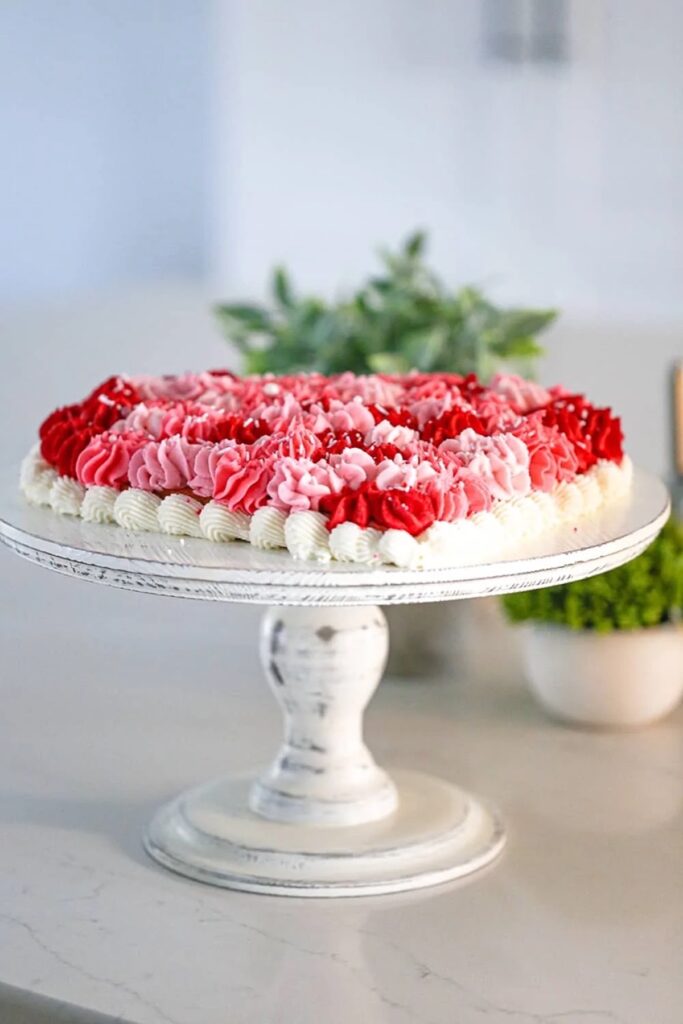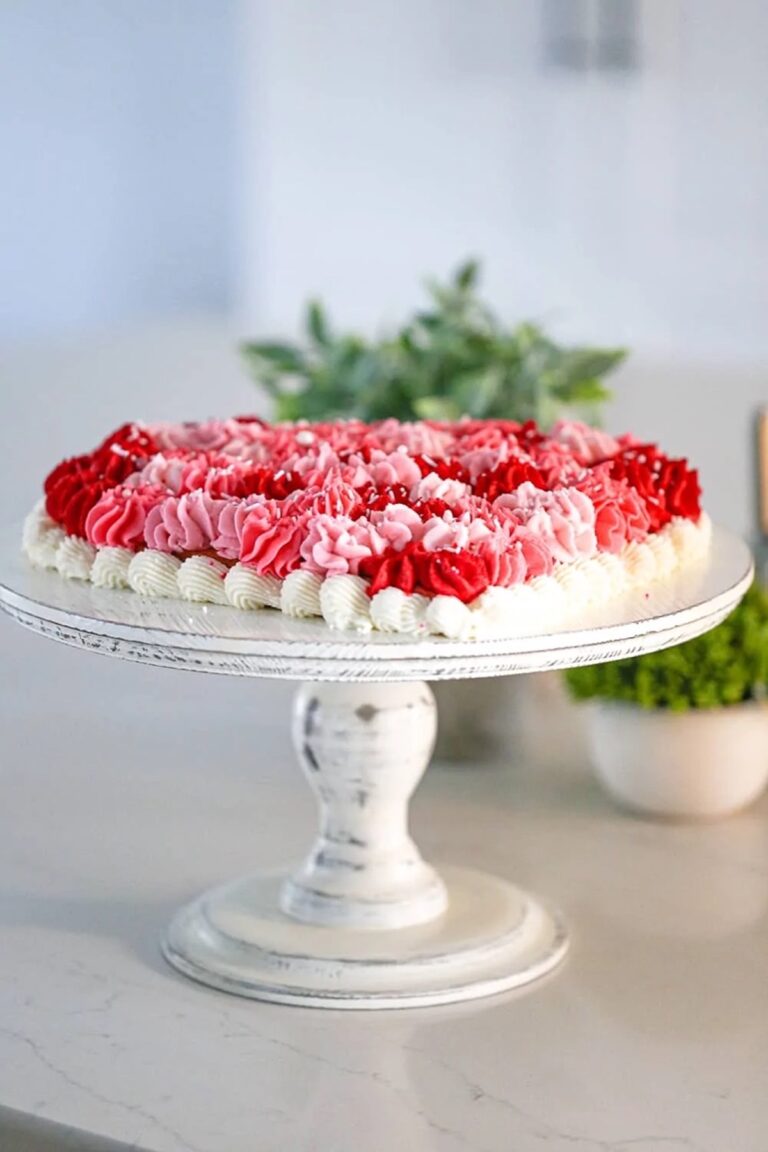 Just grab a box of your favorite cake mix and get ready to make the best heart-shaped cake.
The author recommends using strawberry cake mix or red velvet! Double the ingredients to make it a layered cake.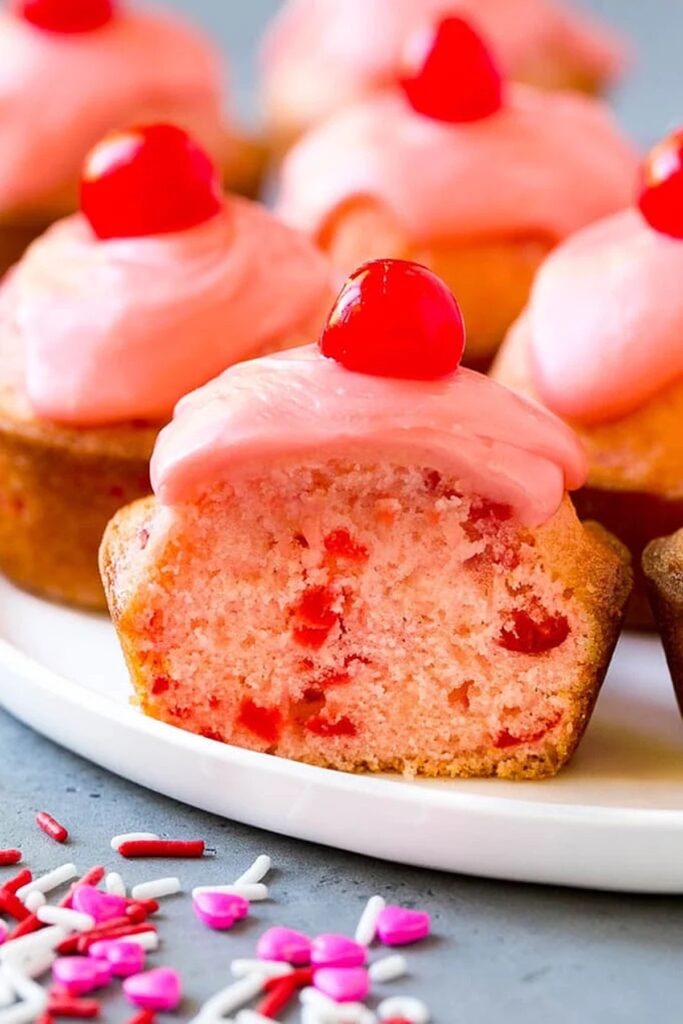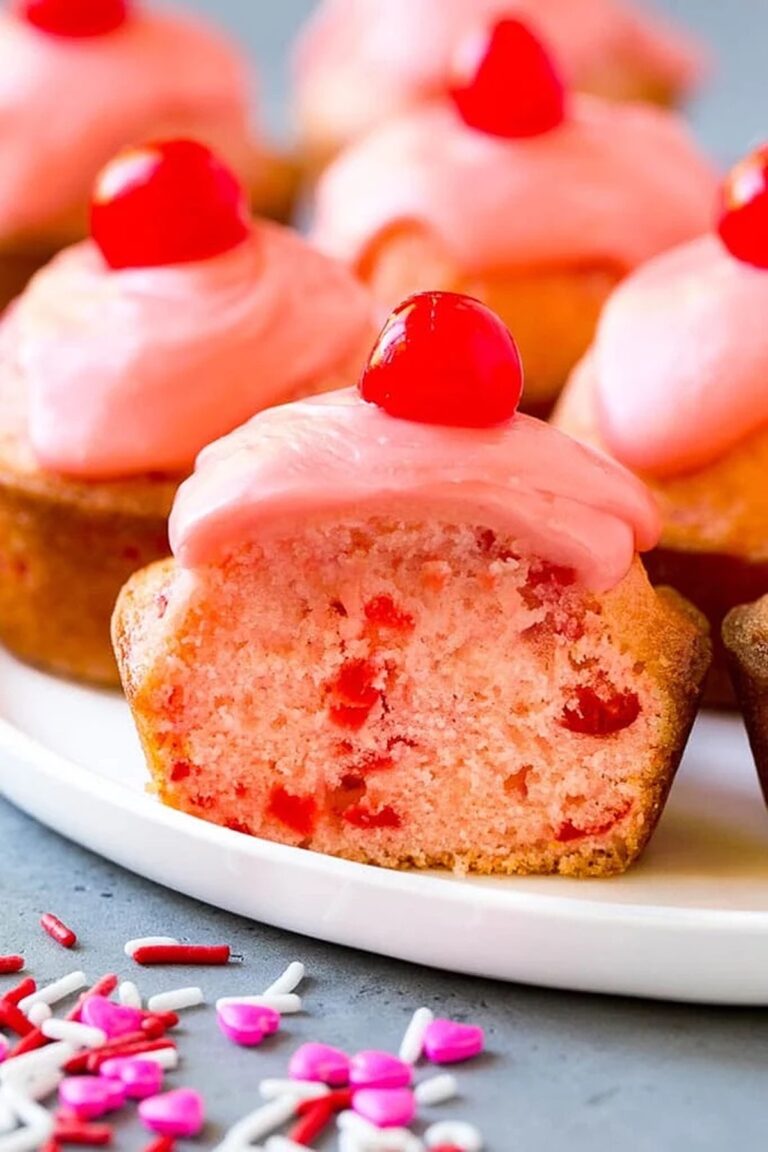 Cherry muffins are bright pink with maraschino cherries and topped with a cherry glaze and a whole cherry.
Key ingredients include sugar, milk, vanilla extract, flour, cherry juice, and maraschino cherries!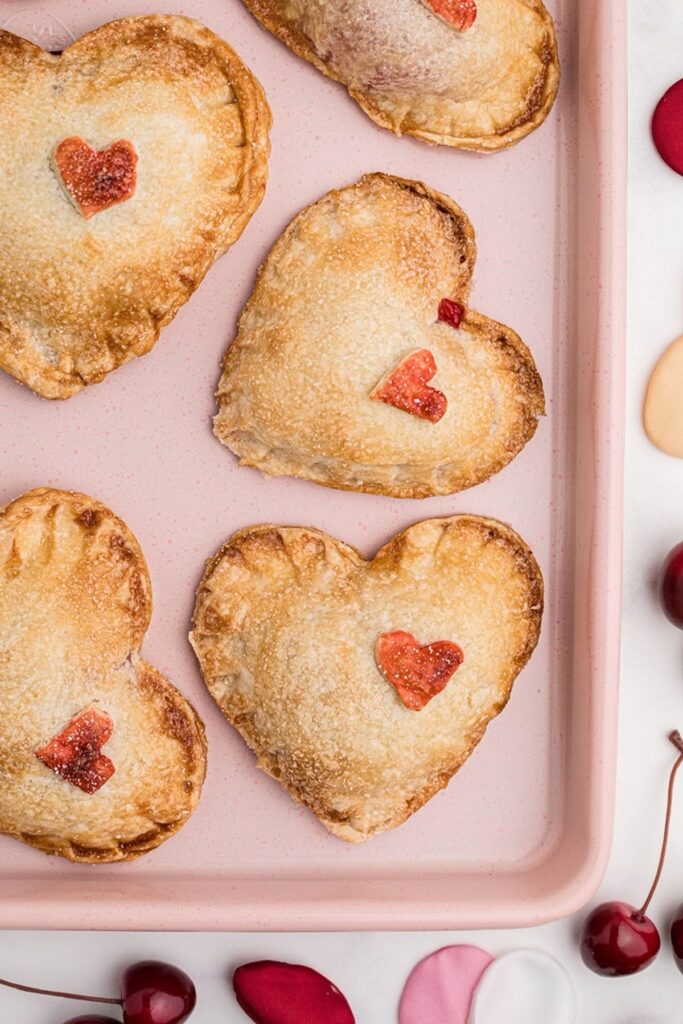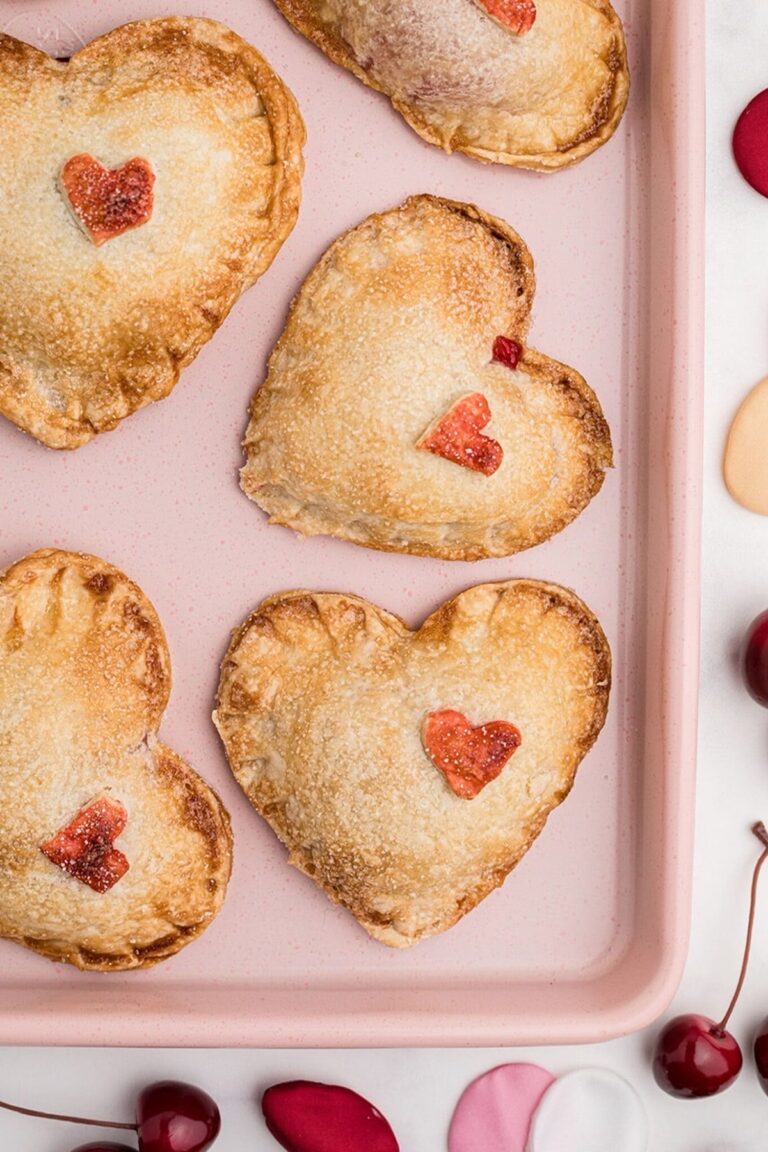 Why this Valentine's Day dessert recipe works: they are little love bombs stuffed with cherry pie filling!
Also, they're adorable and relatively easy to make.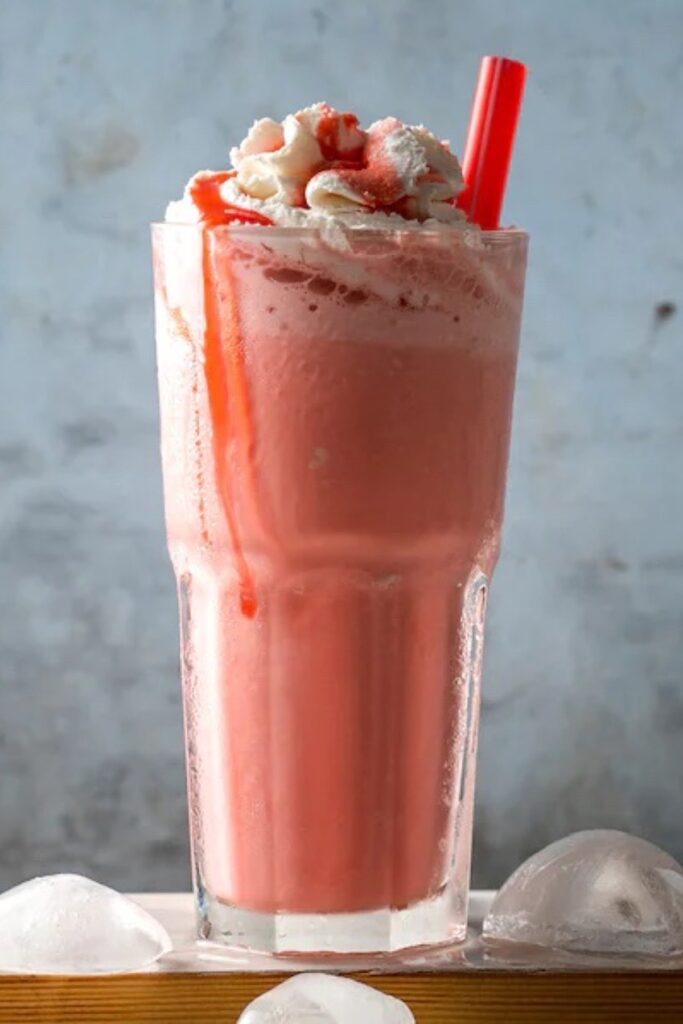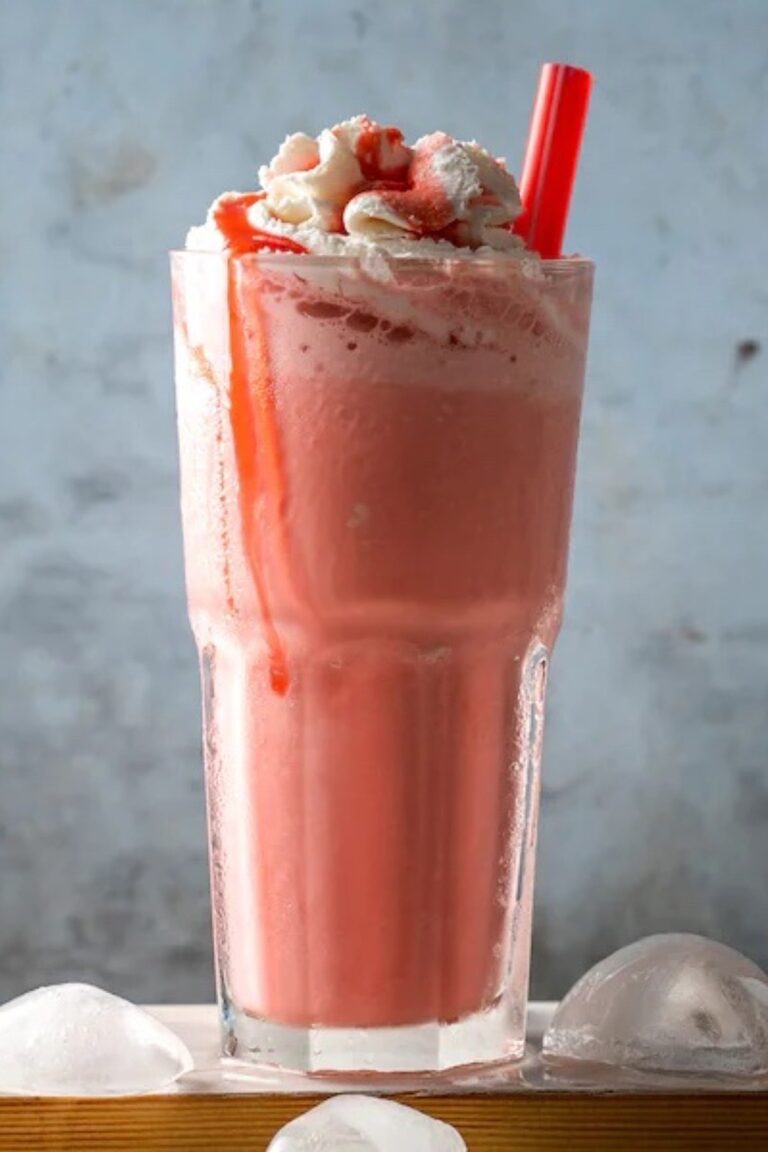 This boozy cocktail-style milkshake is delicious for a grown-up night for two.
It's pretty, pink, fluffy, creamy, and goes down smooth! Top with whipped cream and festive sprinkles.
What is the best pink dessert for Valentine's Day?
There are so many amazing pink dessert ideas for Valentine's Day to choose from.
Strawberry or cherry treats like cookies, cakes, and even milkshakes are romantic! See our list of recipes for more ideas.
Now you are ready to serve the best Valentine's Day desserts for a party or a romantic evening. These recipes are the best around and will surely please everyone!
Find more Valentine's Recipes below:
20 Valentine's Day Desserts To Try This Year