This Printable Camping Scavenger Hunt is a fun way to get everyone excited about camping and going to camp.
Camping is one of the top things to do during the summer and fall months.
Check out 25 Activities to Try When You Camp for even more fun camping ideas.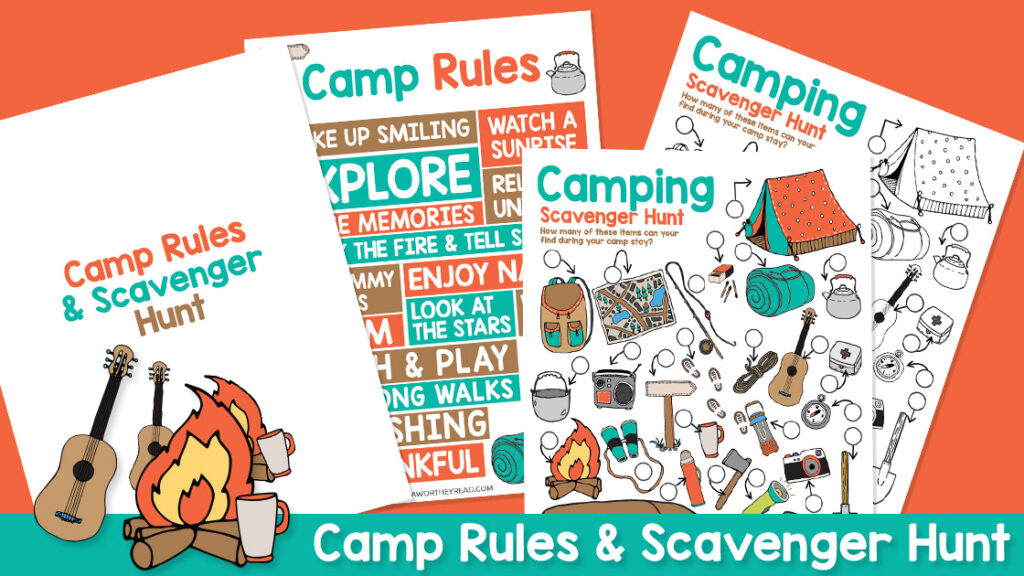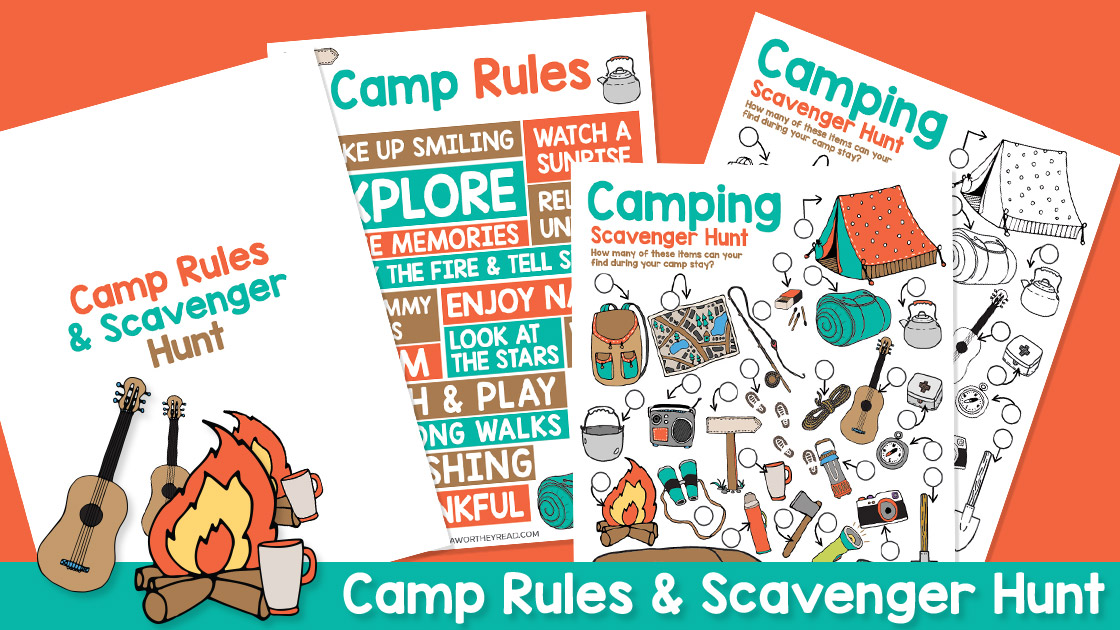 Printable Camping Scavenger Hunt
When everyone can get outside and enjoy nature, it makes for a super fun idea and evening.
Even better, can you imagine sitting around a campfire with your loved ones?
One of the best things about camping is you are one with nature and can immerse yourself in a world of the crackling fire, the taste of s'mores, and the smell of the burning campfire wood.
Life is just better when you're camping, am I right?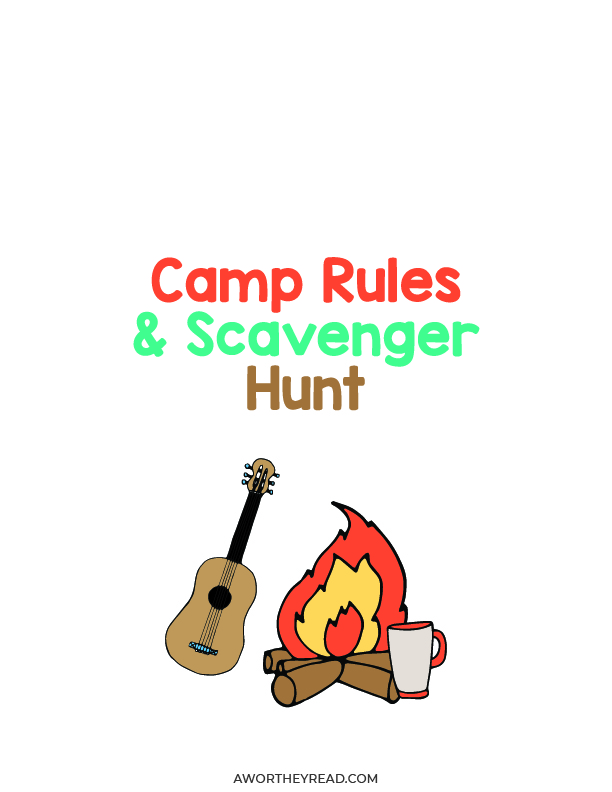 What are the rules for camping?
Everyone tends to have their own rules for camping, so keep that in mind when planning your next camping trip.
Camping rules are something campgrounds will have to make sure all campers are respectful during their stay.
These camping rules are a bit different, though.
These rules are about having fun, relaxing, and finding a way to put away the tablets and phones and unplug.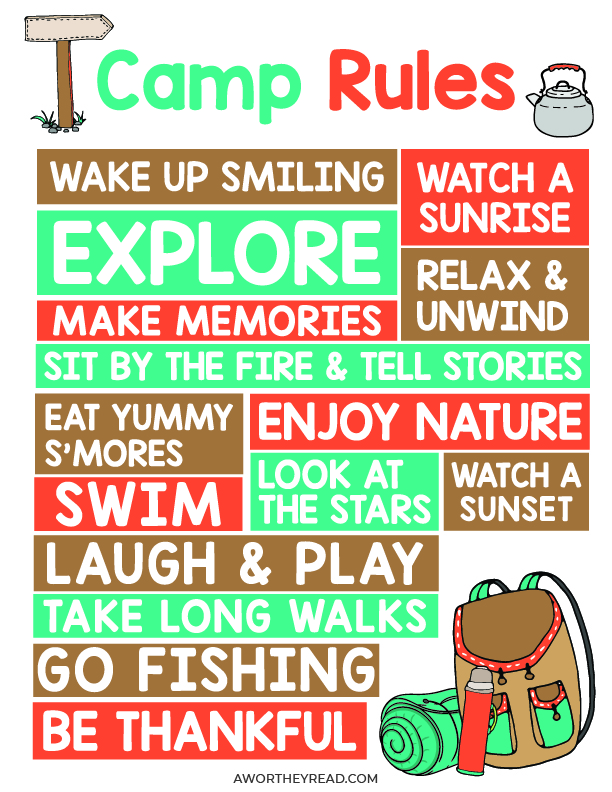 Some rules for camping that you'll find on this printable are:
Wake up smiling
Explore
Make memories
Take long walks
Laugh and Play
You could print out this free camp rules printable, frame it, and place it in your cabin or tent.
The theme for these camping rules is to have fun and not be stressed!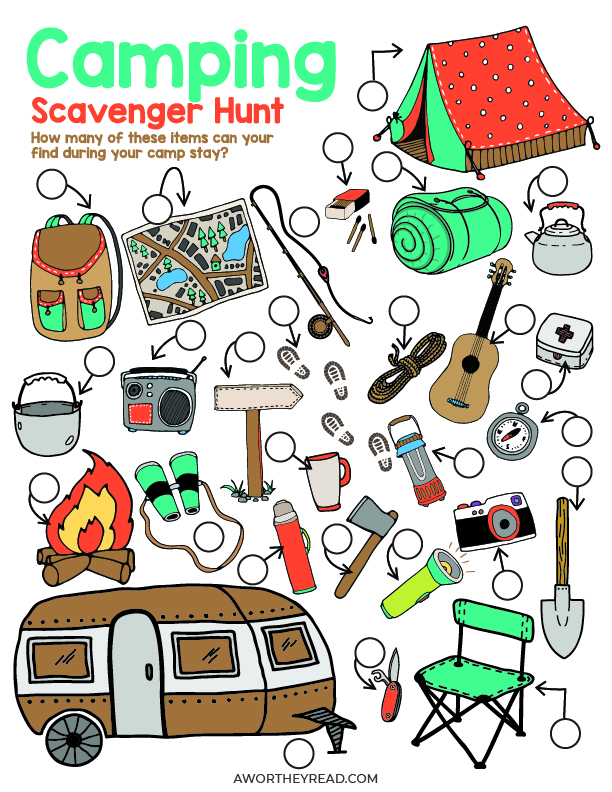 How to have a Camping Scavenger Hunt
The other great thing about camping is it's a blank canvas to be out and about, exploring the area. This is one of the best times to have a Camping Scavenger Hunt.
A scavenger hunt while camping is a way to get everyone up, move around, and have a great time.
All you need is this printable scavenger hunt template below to get started; all the hard work is done!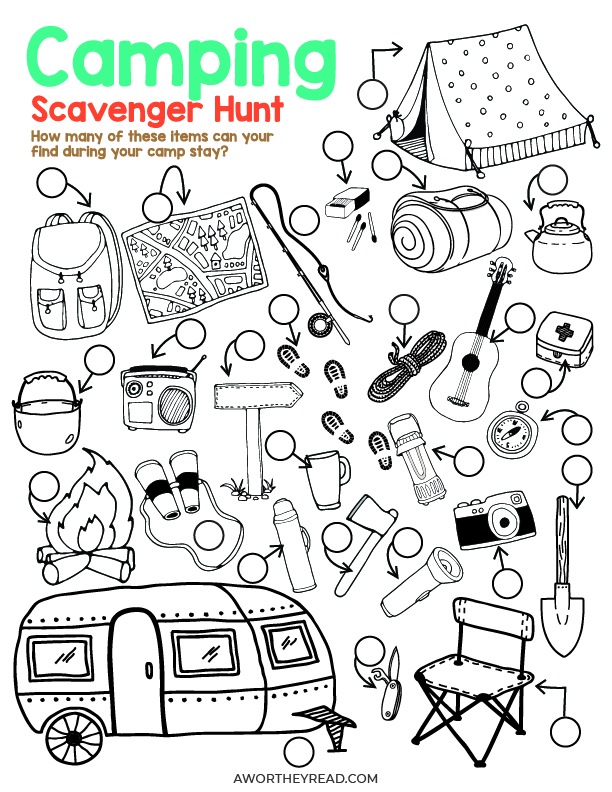 I would suggest letting the kids use a crayon to color in the things they find on the sheet during the hunt.
Or, if you're not opposed to screens while camping, they can also use a phone to take pictures of all the items.
Grab your Printable Camping Scavenger Hunt and Camp Rules below!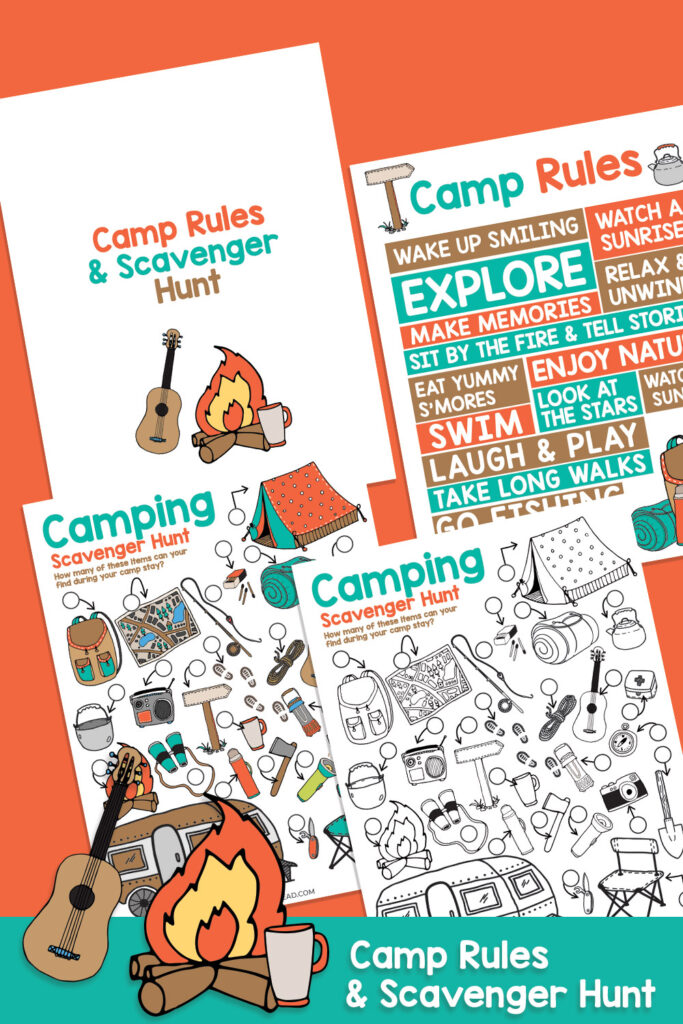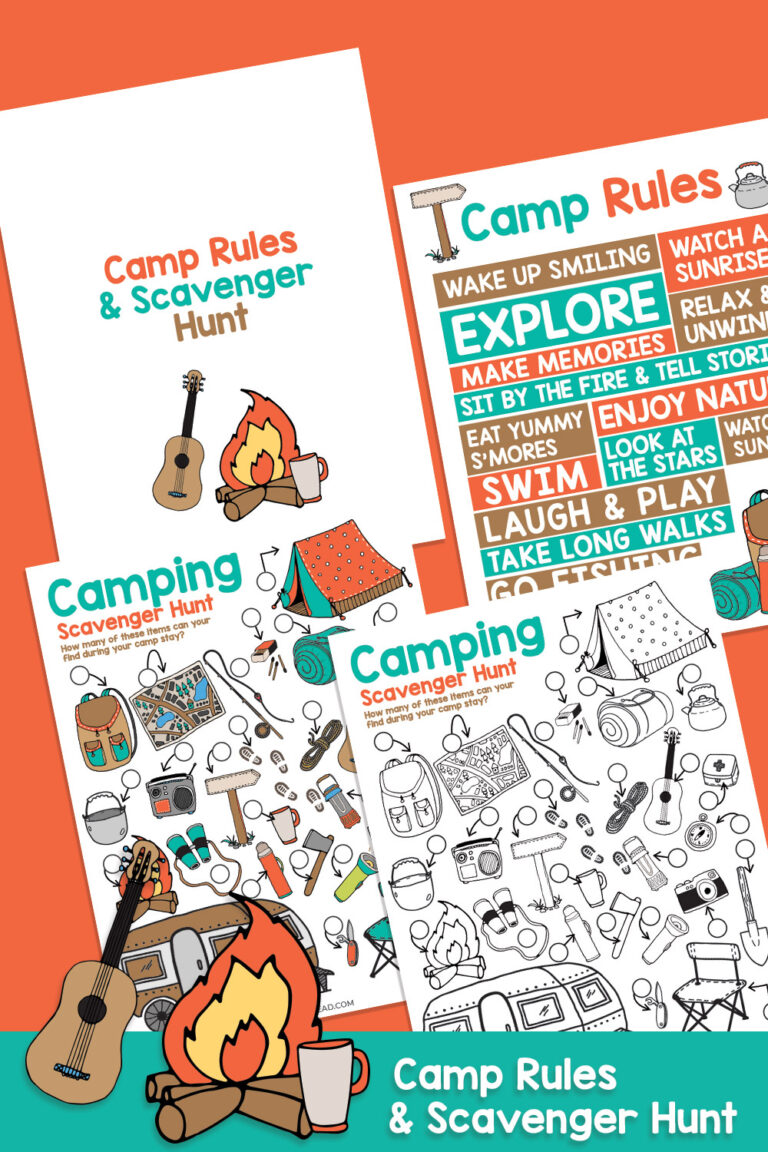 More fun Camping Activities