Heard about Rae Dunn Pottery? I'm sharing all the 411 and everything you need to know about this pottery, Rae Dunn canisters, Rae Dunn mugs, and more. You'll get tips on where to find Rae Dunn pottery, tips on selling it, and more. Plus, a few Rae Dunn hacks!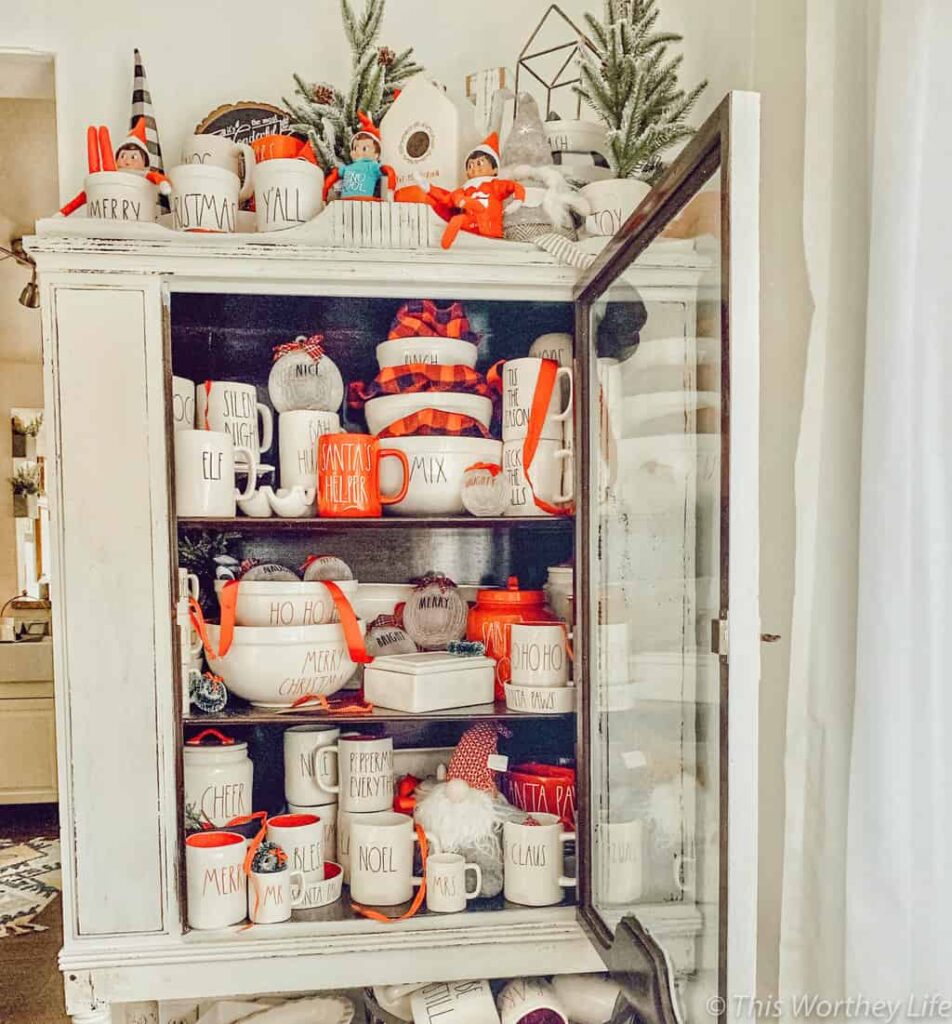 Rae Dunn Pottery 101 – Everything You Need To Know
If you have been caught up in the craze of the perfectly imperfect, dimpled, creamy white loveliness of Rae Dunn pottery, you are probably looking for more ways to get your hands on it. Pieces are mostly reasonably priced, but because of its popularity, it can be very hard to find, especially certain pieces.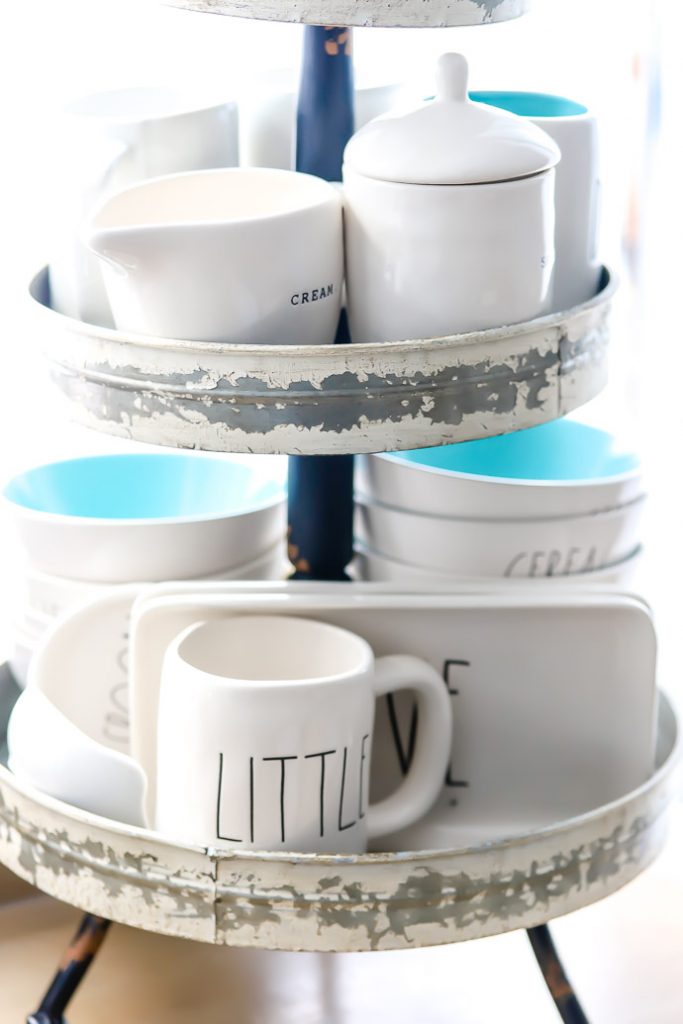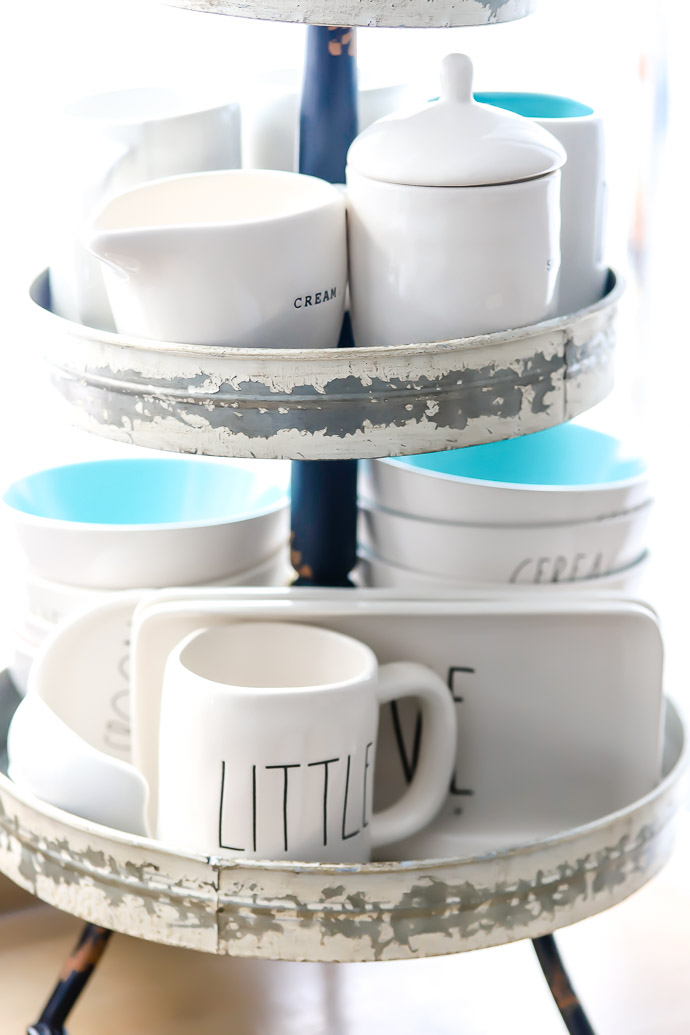 Something about those long lettered items especially has created a frenzy in women (and men) across the world that has been going strong for a couple of years now. I have compiled not only a list for you of where to find it but tips for getting your hands on the ones you want most.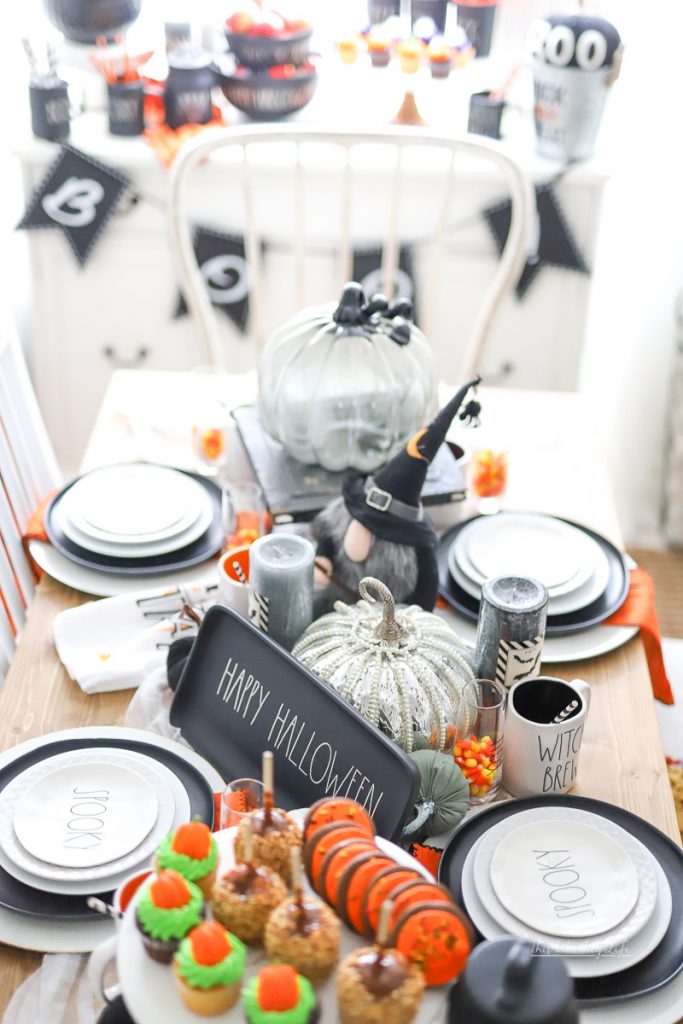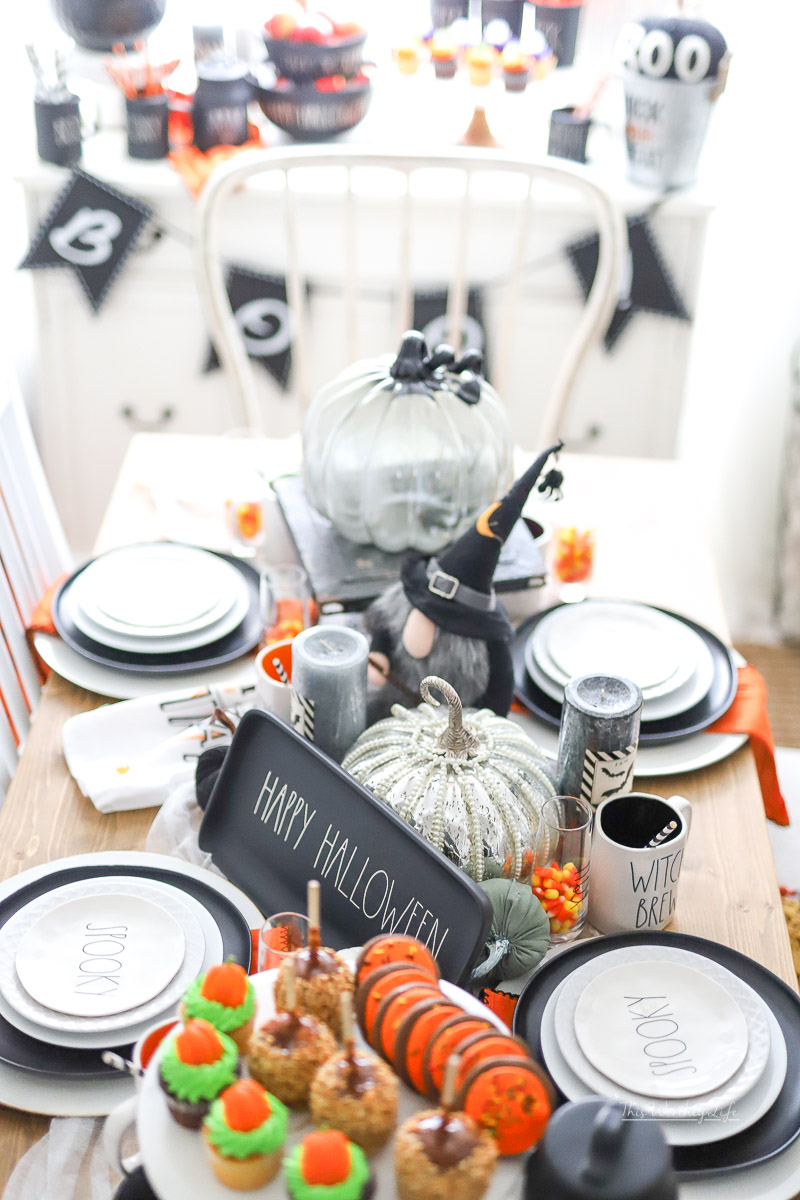 Where to find Rae Dunn Pottery
Your best bet for finding Rae Dunn Items is at discount department stores like TJ Maxx, Homegoods, and Marshalls.
There is not always rhyme or reason when you will find it in stores. Many collectors line up at opening to score great pieces, but I have walked in at 5 pm on a Saturday and found a hard to find mug or canister just sitting on the shelf. I've been there at opening and scored tons of good stuff, while other times scoring nothing.

You can purchase Rae Dunn Pottery in these three stores. You can also shop online for Rae Dunn items at TJMaxx.com and Marshall.com. Home Goods does not have an online option.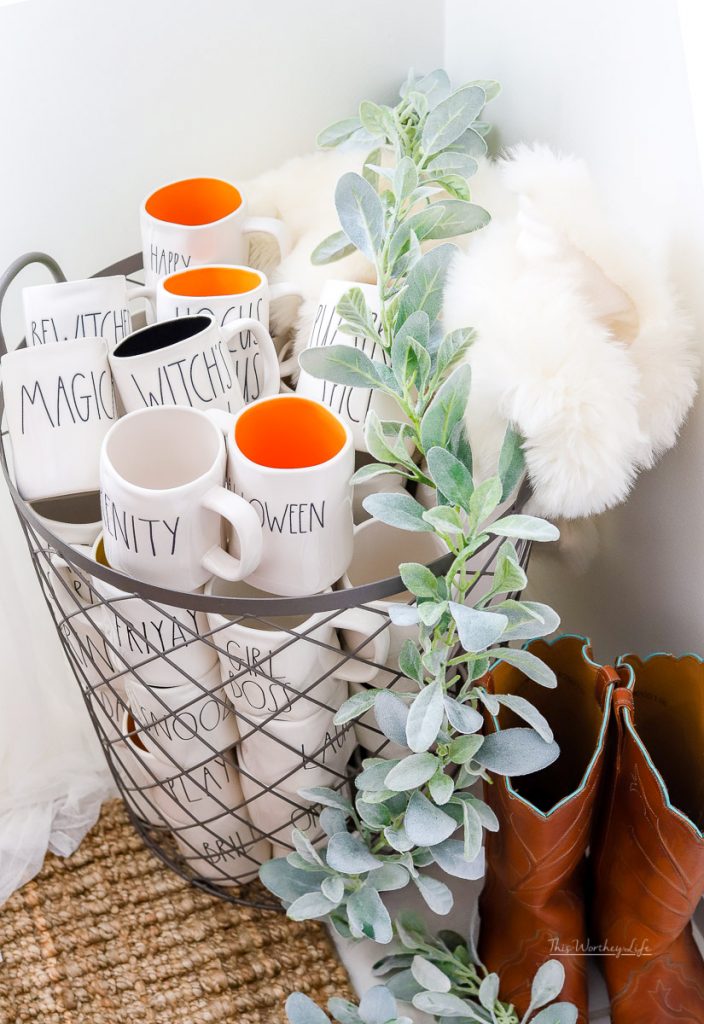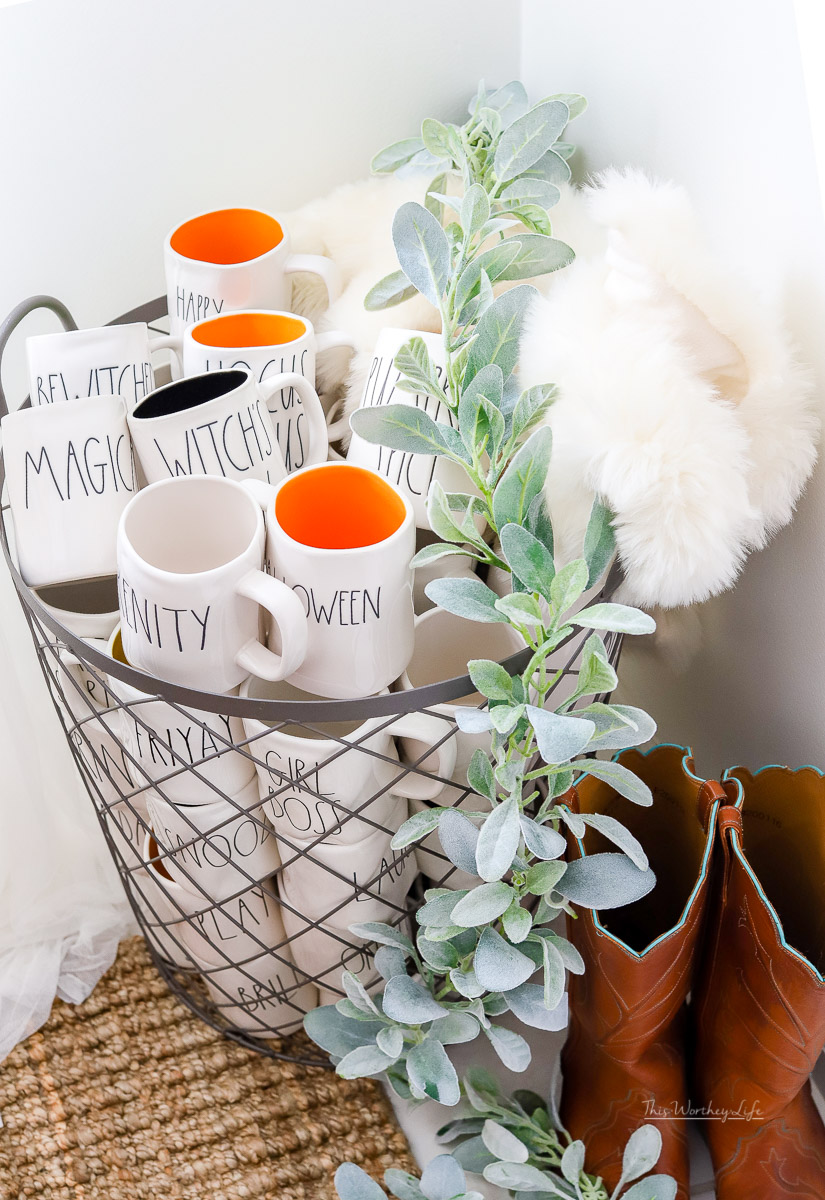 Online items change hourly and you can't search for "Rae Dunn" This has something to do with not being able to use name brands in the search so you will just need to check often and look for things like "coffee mugs", "oval", "planter", etc.… or just browse the home decor section. Pro tip: If you're hunting for Christmas items, use the words: "ceramic," "elongated," and "mugs" to pull up the hottest items. Keep in mind stuff goes fast, but I have scored some hard-to-find items online this holiday season.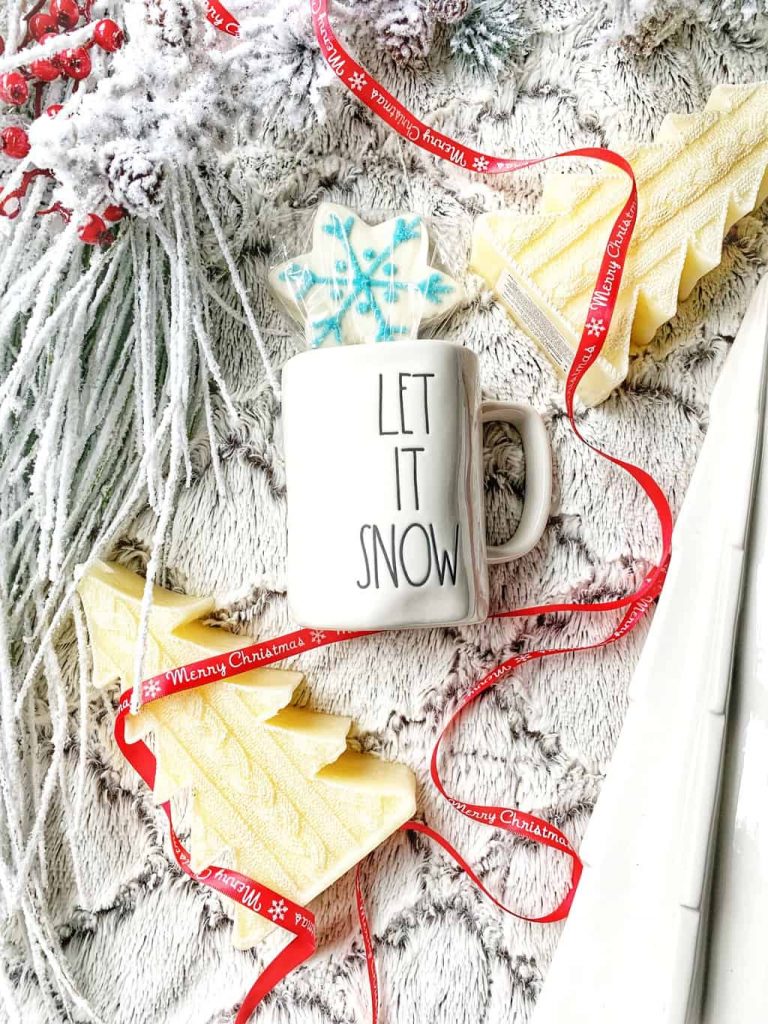 Employees hate when you ravage the tanks as they are putting things out, but if you ask nicely if there are any RD items on the cart, you will get a lot farther. Sometimes the items from the tank never make it to the shelf before they are grabbed up, so never pass a tank by without at least a quick inspection! In my personal experience, I have learned to get to know many of the workers at all three stores, always being polite and respectful. Many employees are tired of the drama that comes up with Rae Dunn items, so I keep that in mind when I'm asking if anything new is out.

Check all over the store. These stores have designated "Rae Dunn" areas, but you will also find it in the clearance section, with holiday items, at the registers, in pets, and sometimes people tuck items completely out of place. Other shoppers, and sometimes even the employees will hide Rae Dunn items around the store, so always look thoroughly.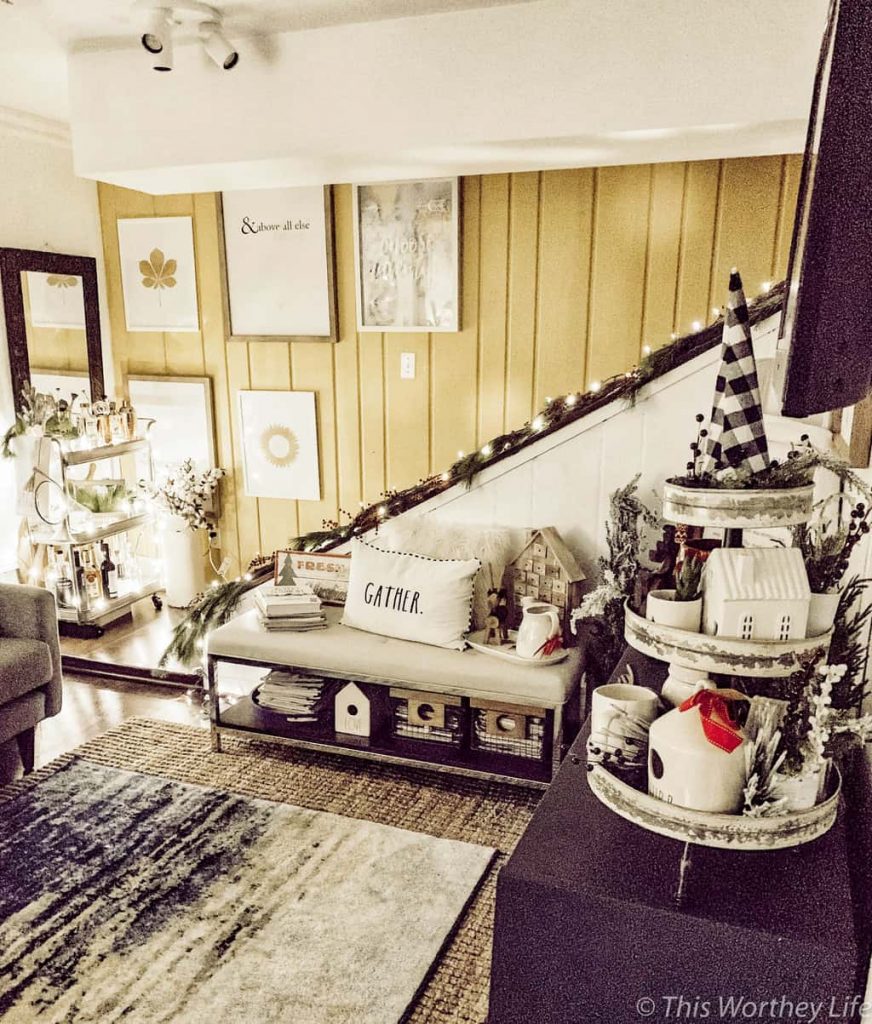 Hobby Lobby carries throw pillows and sometimes the glassware, not always the most sought after pieces, but it may just be your cup of tea.
You will find the" Homeline" with tea towels, throw pillows, tin vintage cups, glassware, and more at Kirkland's.
Poshmark and Mercari are a great place to get your hands on hard to find pieces. For the most part, this one is gonna hurt your wallet, but it may be worth it to have your most desired pieces without the wait or the fight. I've resorted to places like Mercari and Depop to find those hard-to-get items. I don't have time to hunt every day like others, so I miss out on a lot.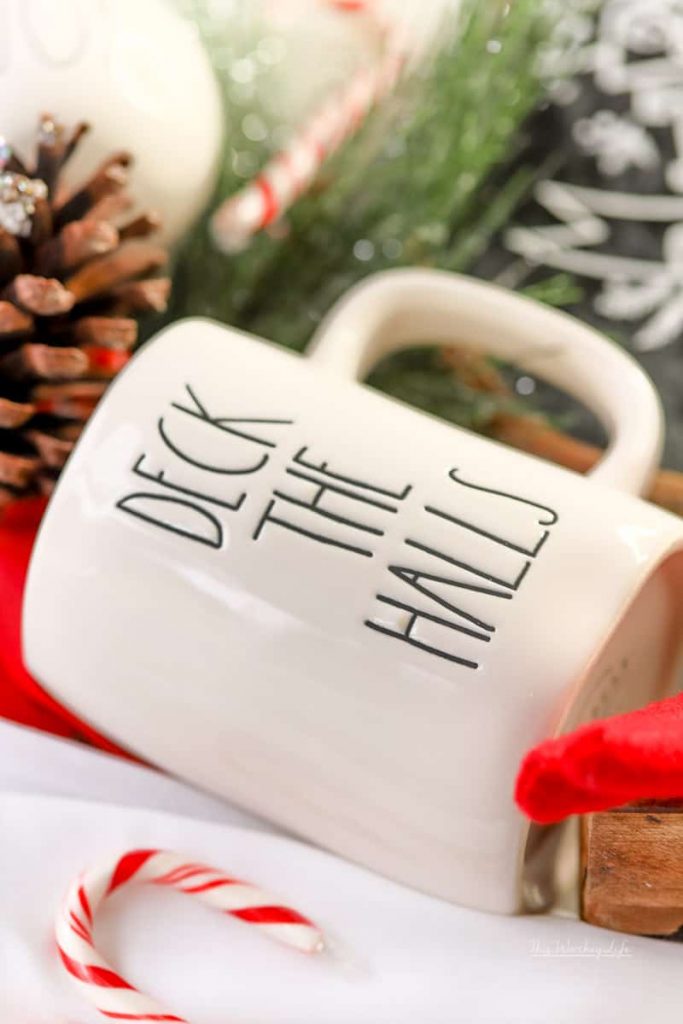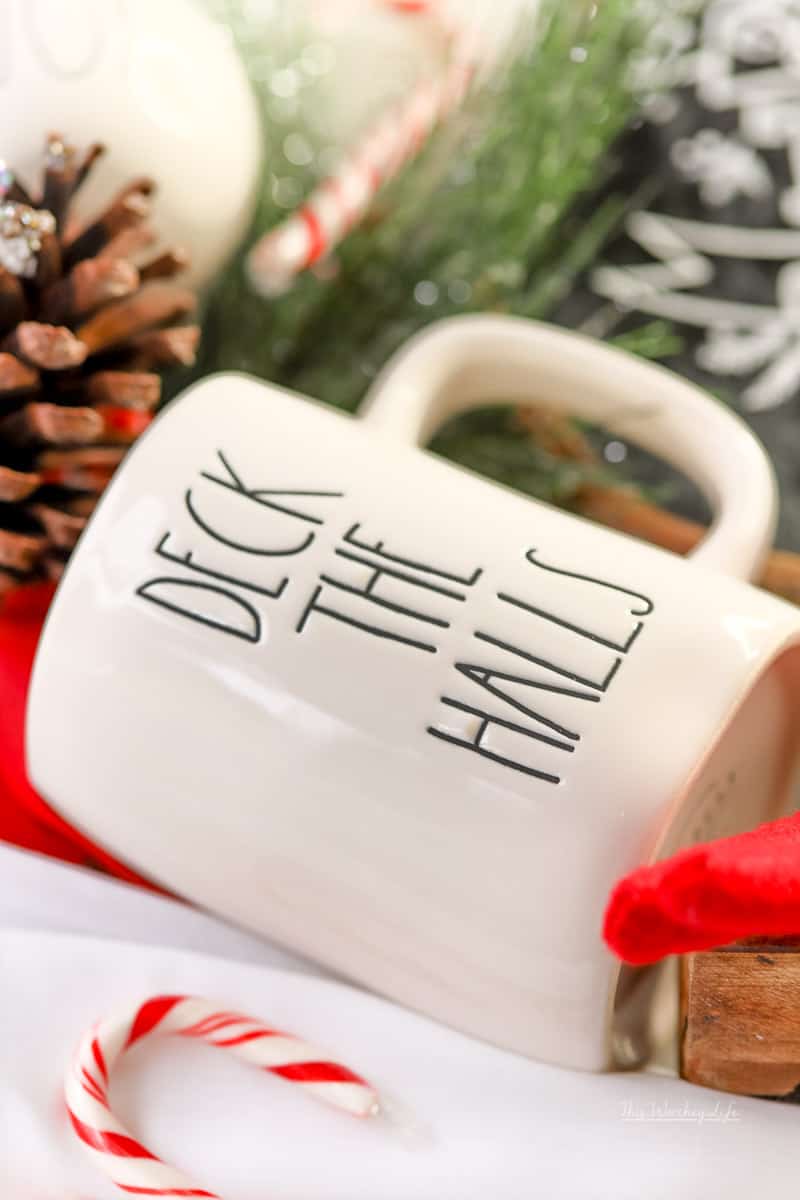 Third-party sellers list a good amount of Rae Dunn on Amazon and eBay, but they can be crazy overpriced; you may find it worth grabbing a specific piece, and many have 2-day shipping. While you are there, be sure to check out the Mudpie items, which compliment Rae Dunn nicely!
You will not find the large letter line, but you will find some unique pieces on Magenta, the manufacturer of Rae Dunn. They carry loads of stem print, some icon items, and watercolor pieces.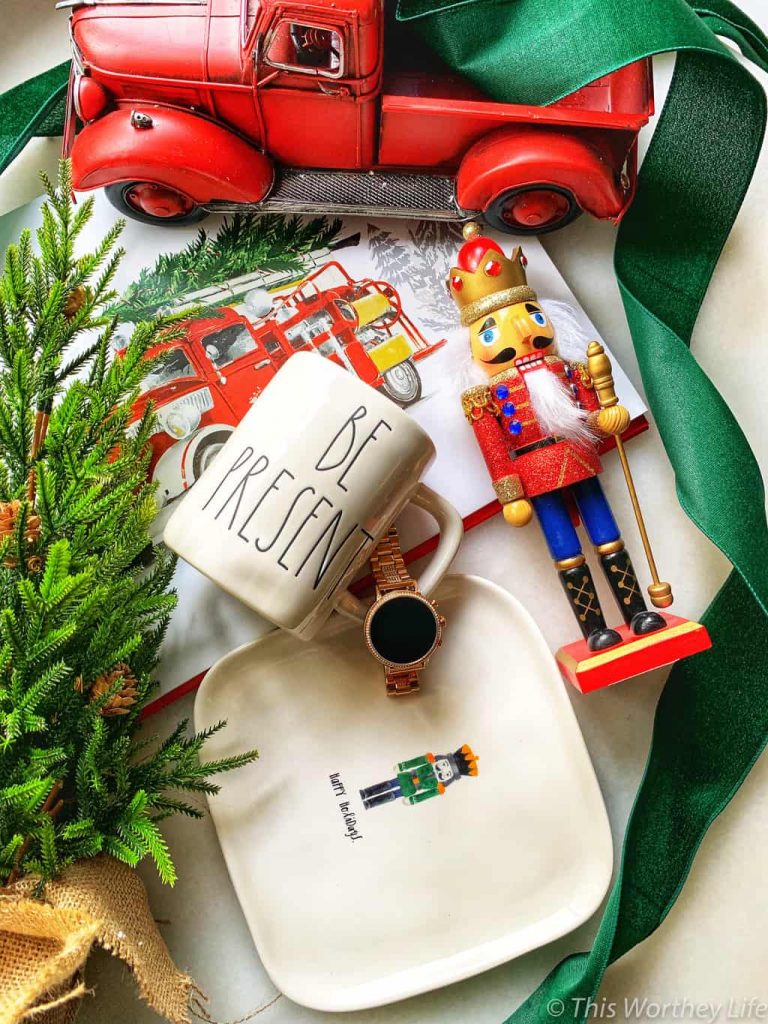 Where to find Rae Dunn for Sale?
Check out Facebook Marketplace and Facebook Groups for your area. These are both buyers beware; however, if you purchase through Paypal (not friends and family), your purchase is protected, but I have seen a lot of horror stories of getting sent the wrong piece, broken pottery, or never getting it. You may want to stick to the local groups in your area to meet up in person. Just start searching Rae Dunn and your city, state, or region. People often cross-post on the local yard sale sites too, so be sure to check there as well.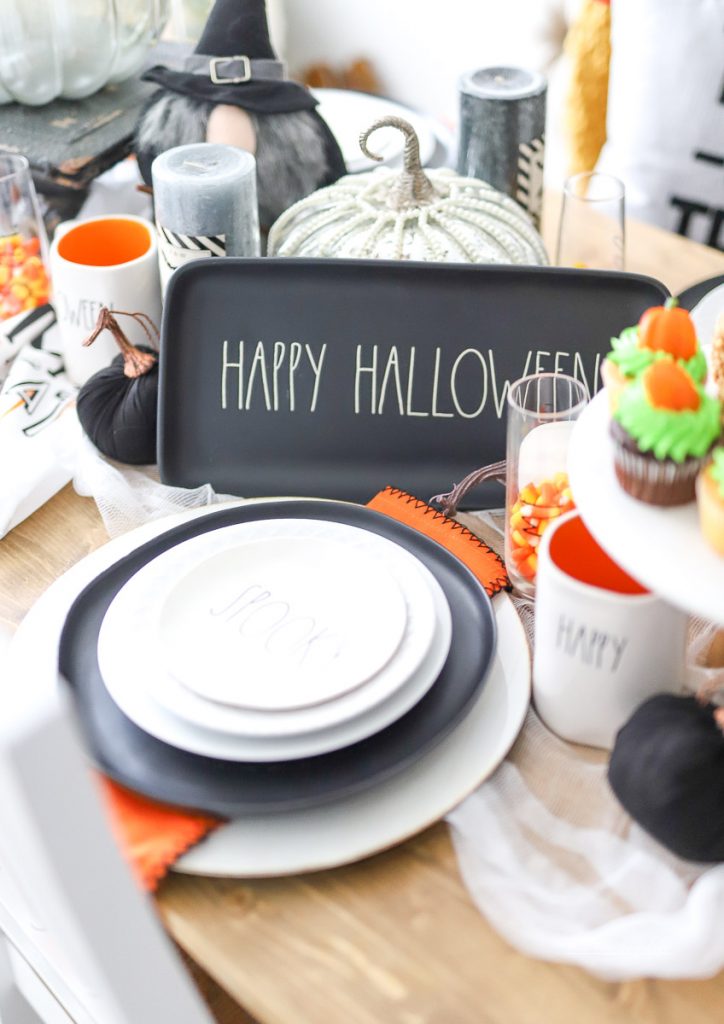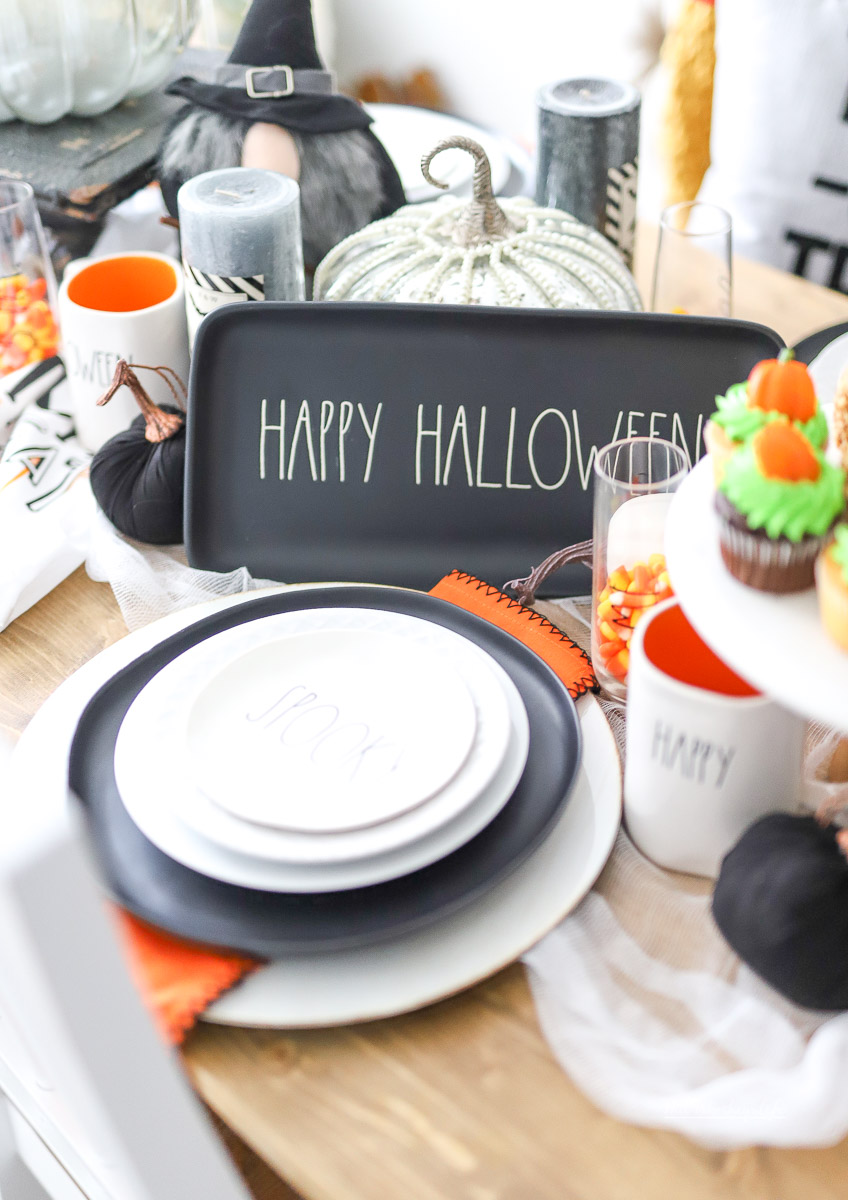 Get a Dunn buddy! One of the main ways I have been able to build my collection is by other people. Since I can't hunt all the time, other people I trade with are out hunting. I have made friends with people in different states because of our mutual love for Rae Dunn pottery.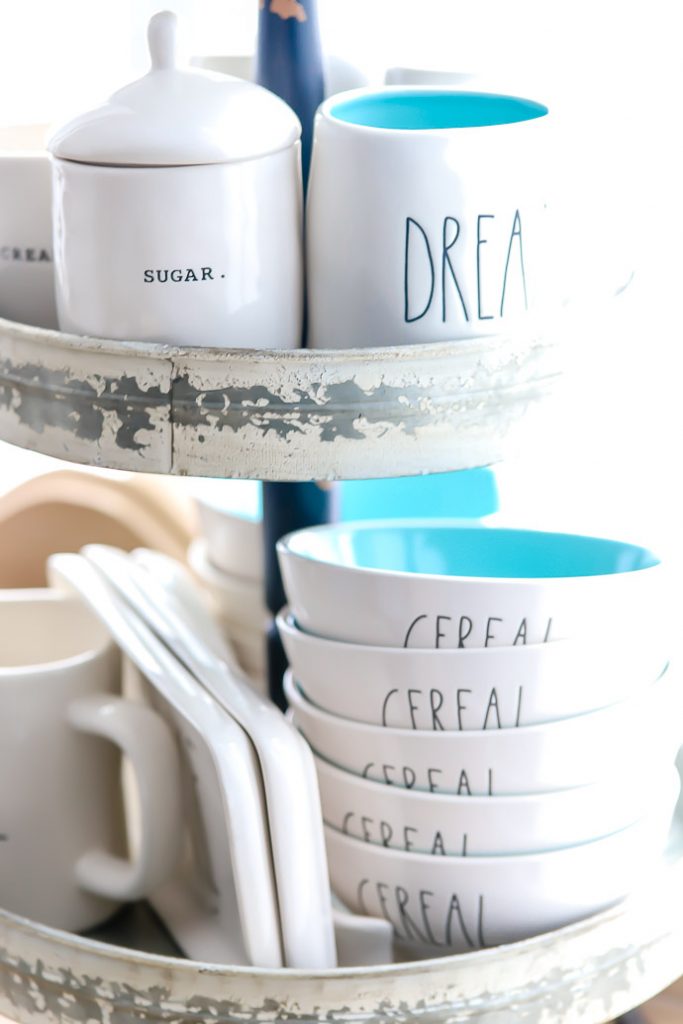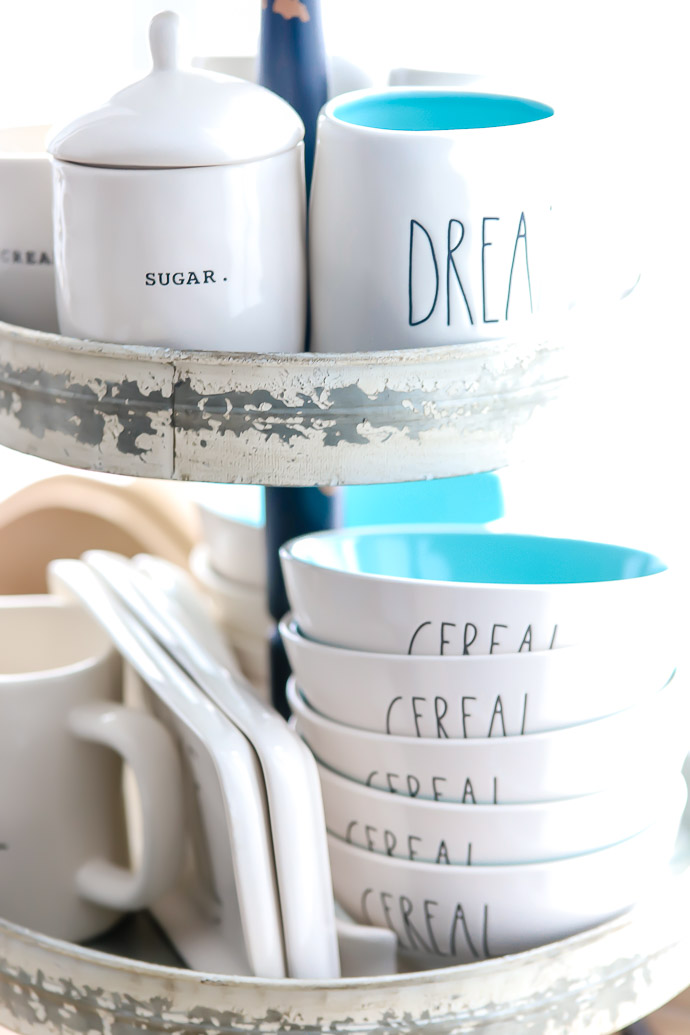 Rae Dunn Abbreviations
Here are some Rae Dunn abbreviations and phrases to help you figure out the online language of "Dunnies," as we often call ourselves.
DISO- Desperately in search of
DM- Direct Message
DD- Dirty Delete
FTO- For trade only
HTF- Hard To Find
ISO- In search of
LL- Long/Large Letters
NFS- Not for Sale
NIL- Next in Line
NFT-Not for Trade
NMP- Not My Picture
OG- Original Rae Dunn item (the first release of an item, plus has lots of dimples in the canisters)
RD-Rae Dunn, of course!
UFT- Up for Trade
VHTF- Very hard to find
Unicorn- Item you're really looking for, hard to find
YAMS- You Are My Sunshine
In the wild- we often use this phrase to say it was found in the store rather than online through somewhere like Mercari or as a trade.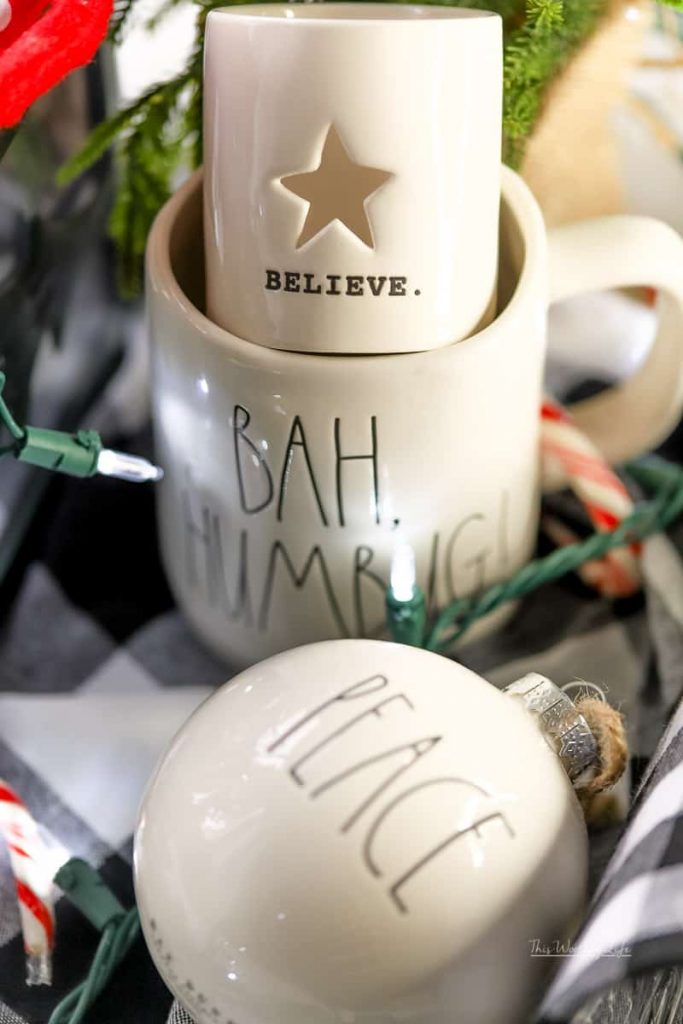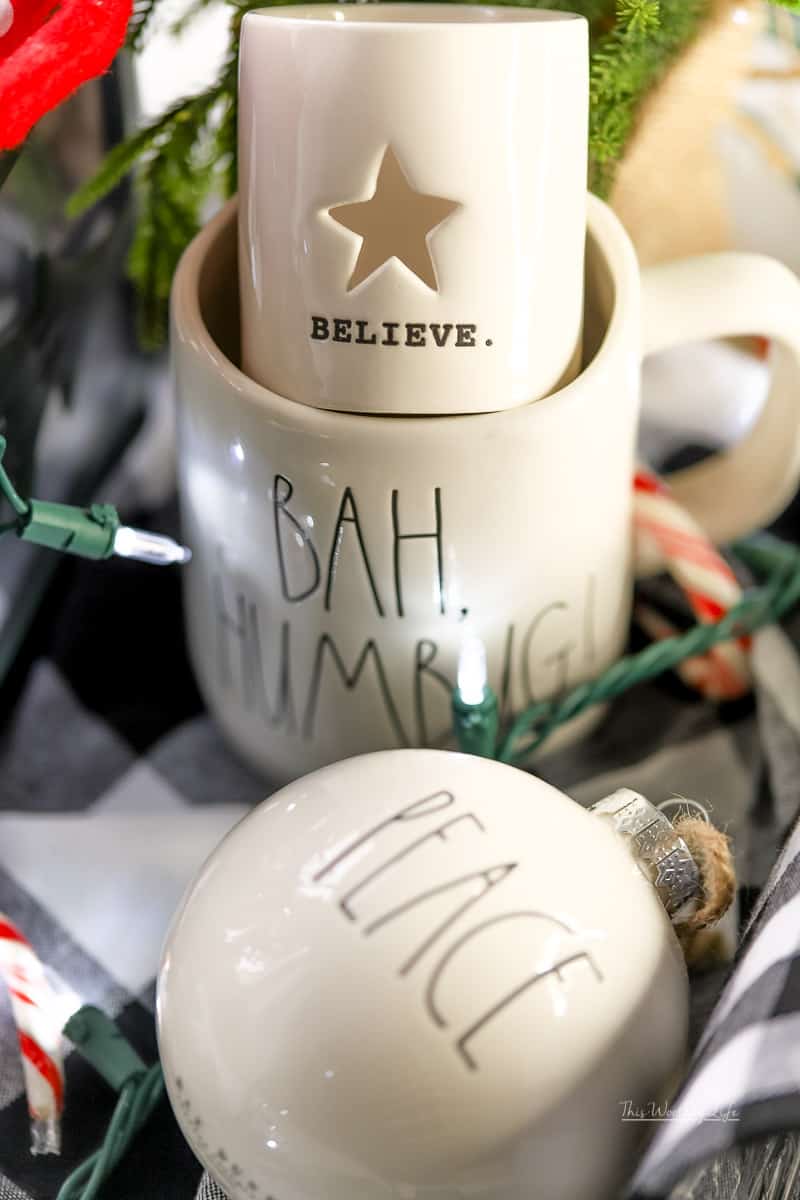 Cheat Sheet for understanding the boxes Rae Dunn items come in:
Rae Dunn items can be found at Marshalls, TJ Maxx, and Home Goods. Home Goods unboxes everything in the back room, while stores Marshall's and TJ Maxx will roll the items out on tanks, still in the boxes.
So, if you're hunting, you want to look for specific boxes that hold Rae Dunn items. Again, it's always nice to stop and ask before ripping into boxes. That's not cool.
I've included a photo of what the boxes look like: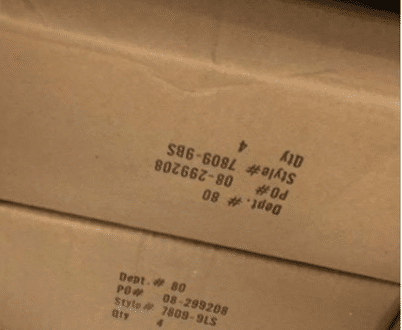 If it has Dept 80, 84, 81, and 67, this holds Rae Dunn items. It also contains other houseware items, so keep that in mind. If you spot boxes sitting on tanks, look for the boxes with those numbers on it.
More cheat codes:
Style # 2032 means it is the LL style
Style # 4220 is Icon
Style # 3090 is Fall/Halloween
Style # 7041 is Fall
Dept 80 Basic
Dept 31 Home Goods basic
Dept 67 Pet
Dept 81 Office/Stationary
Dept 84 Birdhouses, Planters, Outdoor items
Quantities:
1: Large Rae Dunn Canister, Crocks, Ceramic Pitchers, Birdhouses, Planters, Mixing Bowls, Teapots, Butter Baking Dishes, Melamine Sets.
2: Smaller Rae Dunn Canisters, Juicers, Sugar and Creamers, Plastic Pitchers, Rounds (4 pack), Platters, Pinch/Dash, Smaller Baking Dishes, Measuring Cups, Tumbler Sets, Box Sets (cups, toss/serve, etc.)
4: Rae Dunn Mugs, Bowls, Thank you cArds, Oval Singles, Rounds Singles, Dog/Cat Bowls, Trinket Size Trays, Write/Create, and Makeup Holders.
8: Matches
30: Cards
[ Credit for this cheat code goes to @WhatsinthatRDbox on IG. Follow them for up-to-date information]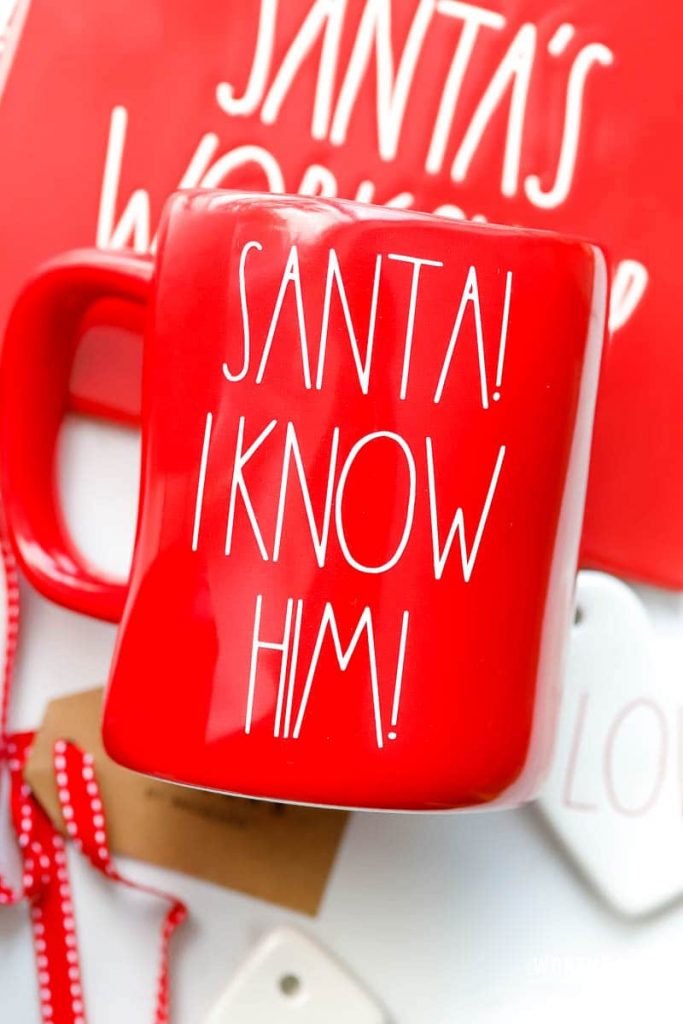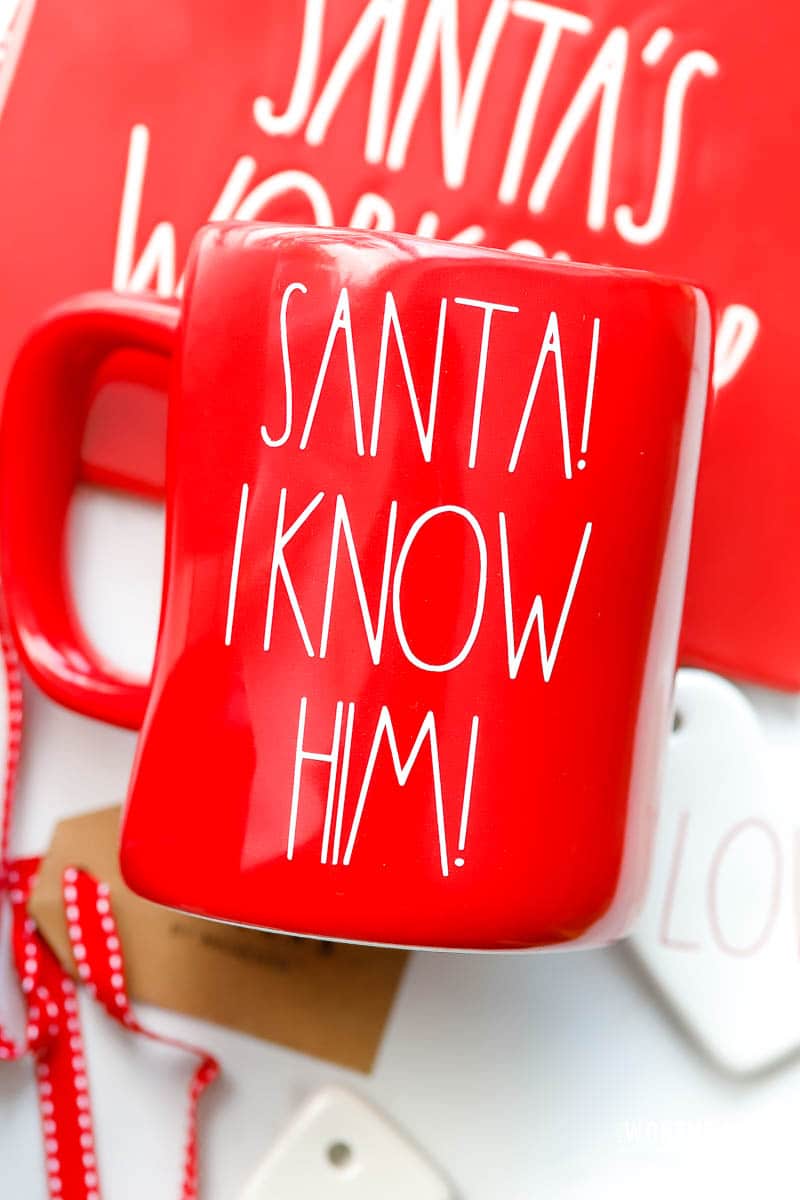 Tips for building your Rae Dunn collection
Shop at a variety of places I listed above, both in-store and online.

There are quite a few Facebook groups that are helpful and can give you the heads up on what's coming to your schedule. However, join these groups with caution- you can easily get sucked up into and some of them quite a ton of drama!

Change up the time of day you "hunt," mornings at the opening are typically great, but various days and times also produce great items.

Get a Dunn buddy, keep an eye out for each other for those special pieces to grab for each other.

Only buy pieces you love, it can become really easy to get overwhelmed and turn into a Rae Dunn hoarder, but if you stick to just buying pieces that speak to you, then you will build a collection that sparks joy instead of anxiety.

Remember, it's only pottery!

Also, when you can't find the mug or canister you want in the store, make one using your Cricut.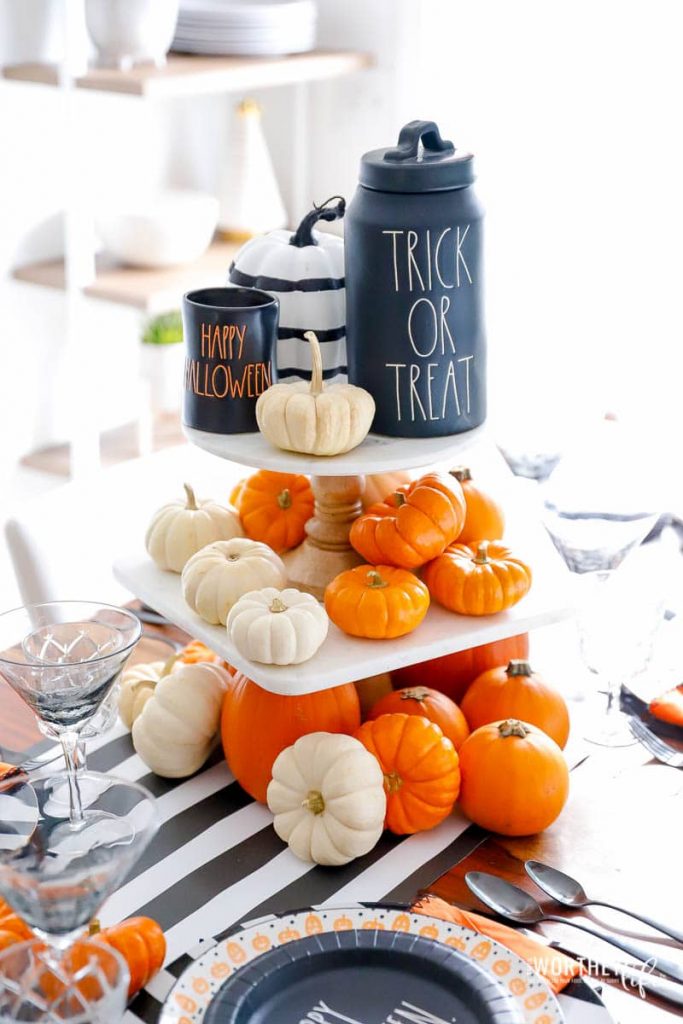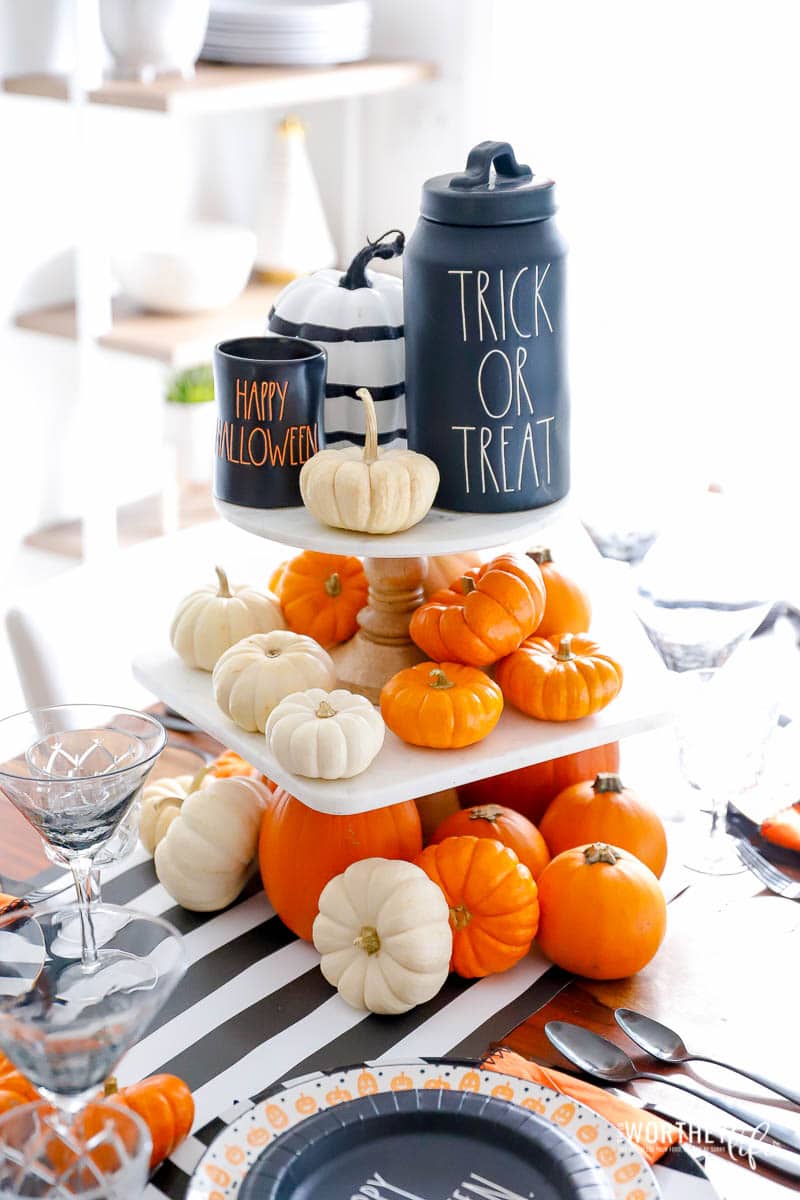 So there you have it! Everything you need to get started on collecting Rae Dunn Pottery, or if you're already collecting, these tips can help you continue to grow your collection.
Have additional tips and hacks for the Rae Dunn lifestyle? Or a question? Drop me a line below!
Find more Rae Dunn inspiration:
39 Rae Dunn Tiered Tray Christmas Ideas
Gorgeous Rae Dunn Christmas Display Ideas
Christmas Tablescape Idea for Two | Rae Dunn Christmas Decor
Happy Fall! | Rae Dunn Fall Display Idea
Rae Dunn Hot Cocoa Bar Idea with Valentine's Day theme