Do you have your own collection of Rae Dunn pottery you've been saving to put out for Christmas? So have I! Here is a whole list of ideas we pulled from Instagram to show you some Rae Dunn Tiered Tray Christmas ideas with pieces from her pottery collection.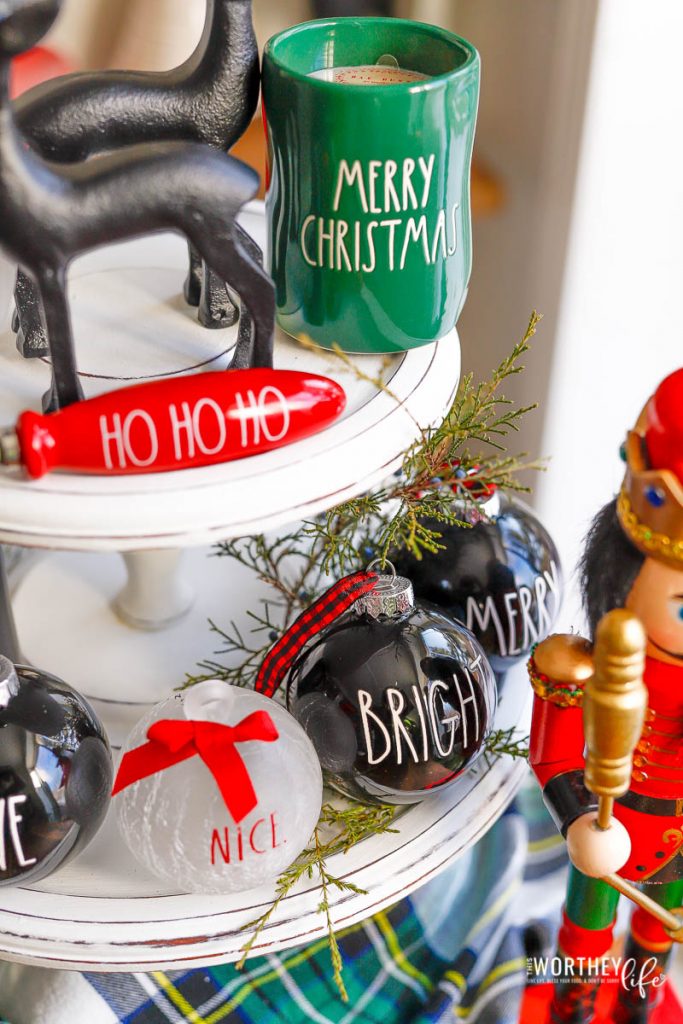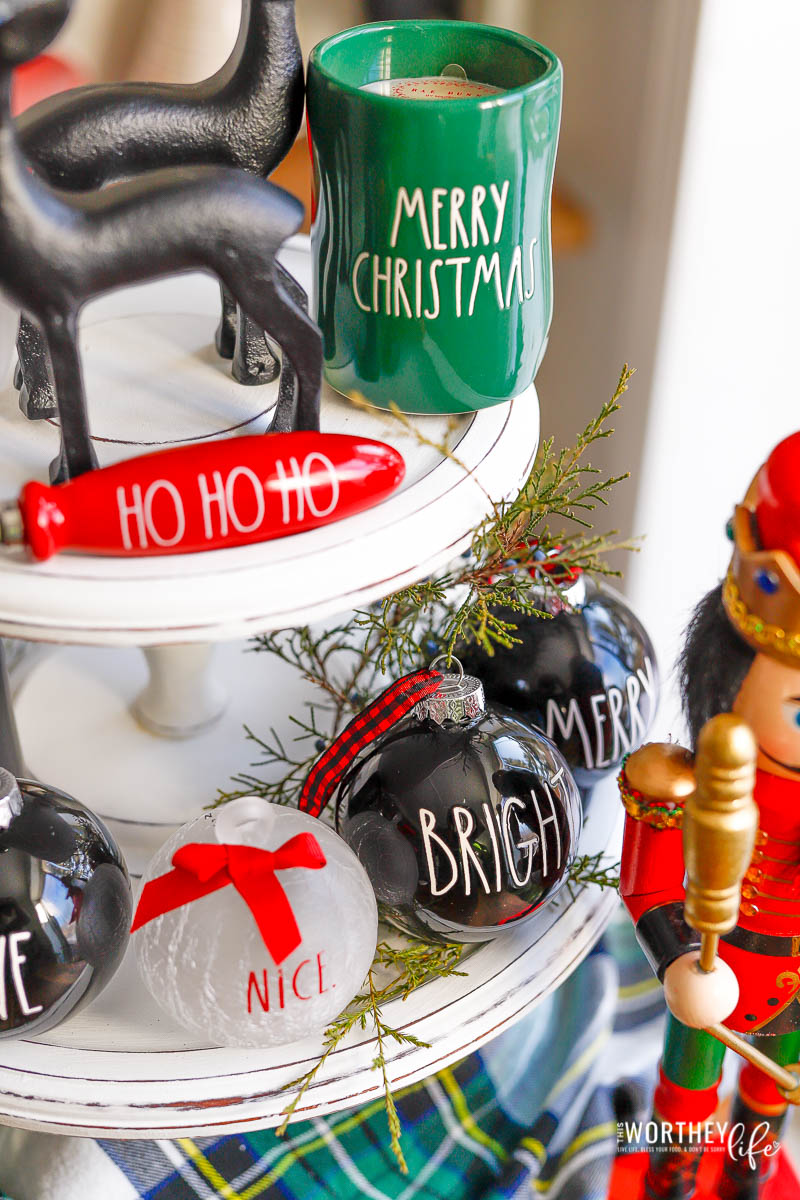 39 Rae Dunn Tiered Tray Christmas Ideas
Rae Dunn has become widely popular over the past couple of years, especially during the holiday season. Her pieces of pottery and home decor have been showcased in many people's homes, including my own!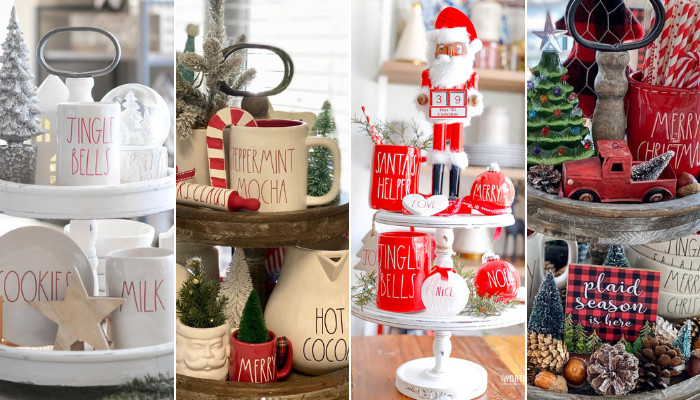 I've been a huge fan for a while now, and I've been slowly collecting pieces to add to my collection over the years. I don't know what it is, but there is something about the quality of the pieces and the long lettered font that makes me want to buy everything and put it all over my house. They have a huge collection of mugs, canisters, plates, and more!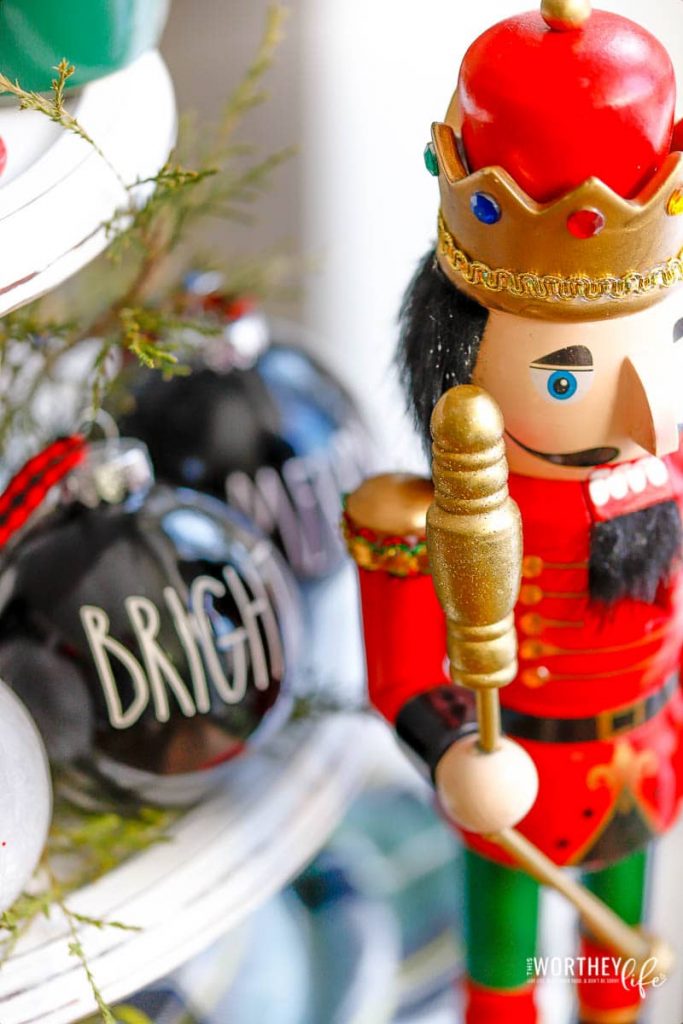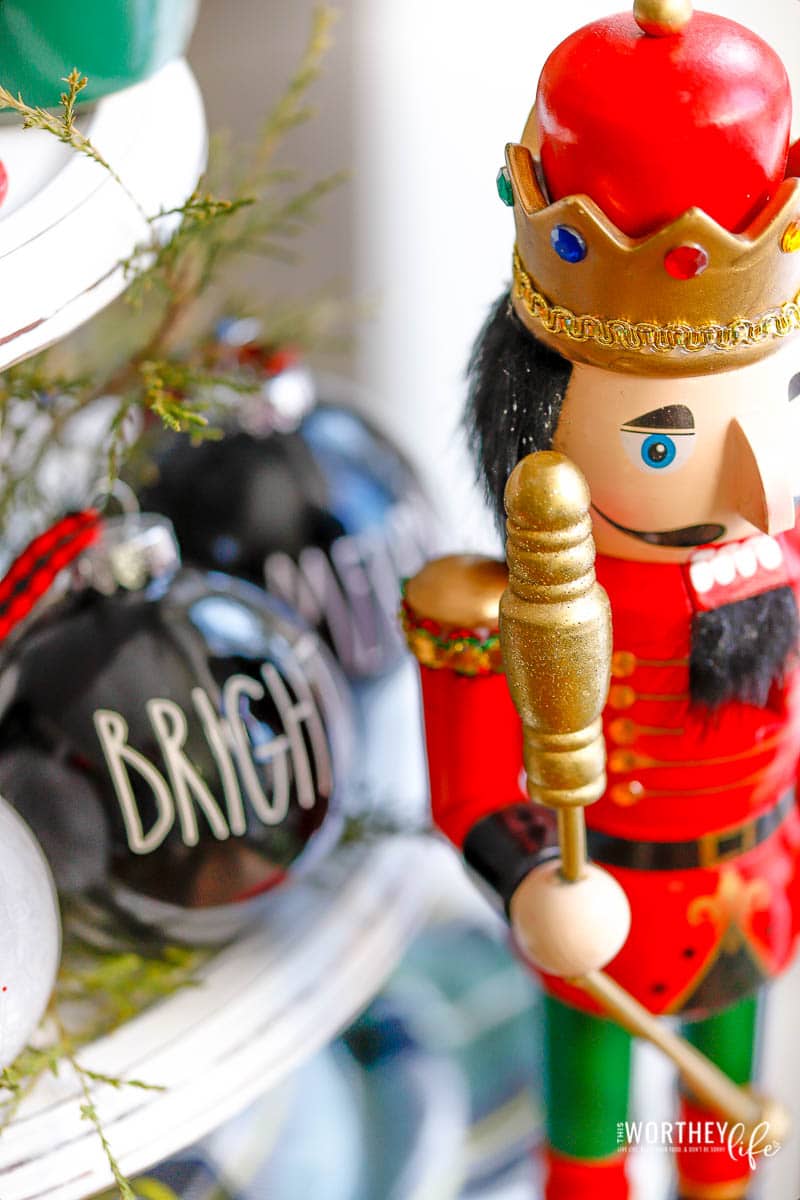 Before I show you all the tiered Rae Dunn tray ideas I found, I wanted to answer some questions I've been getting from a few readers about Rae Dunn.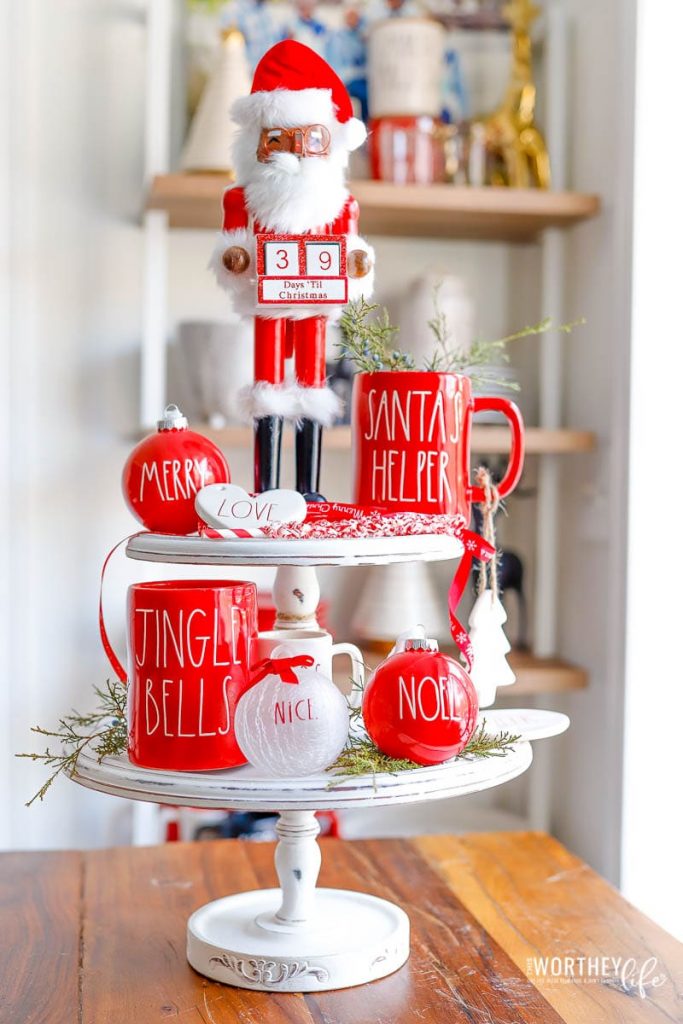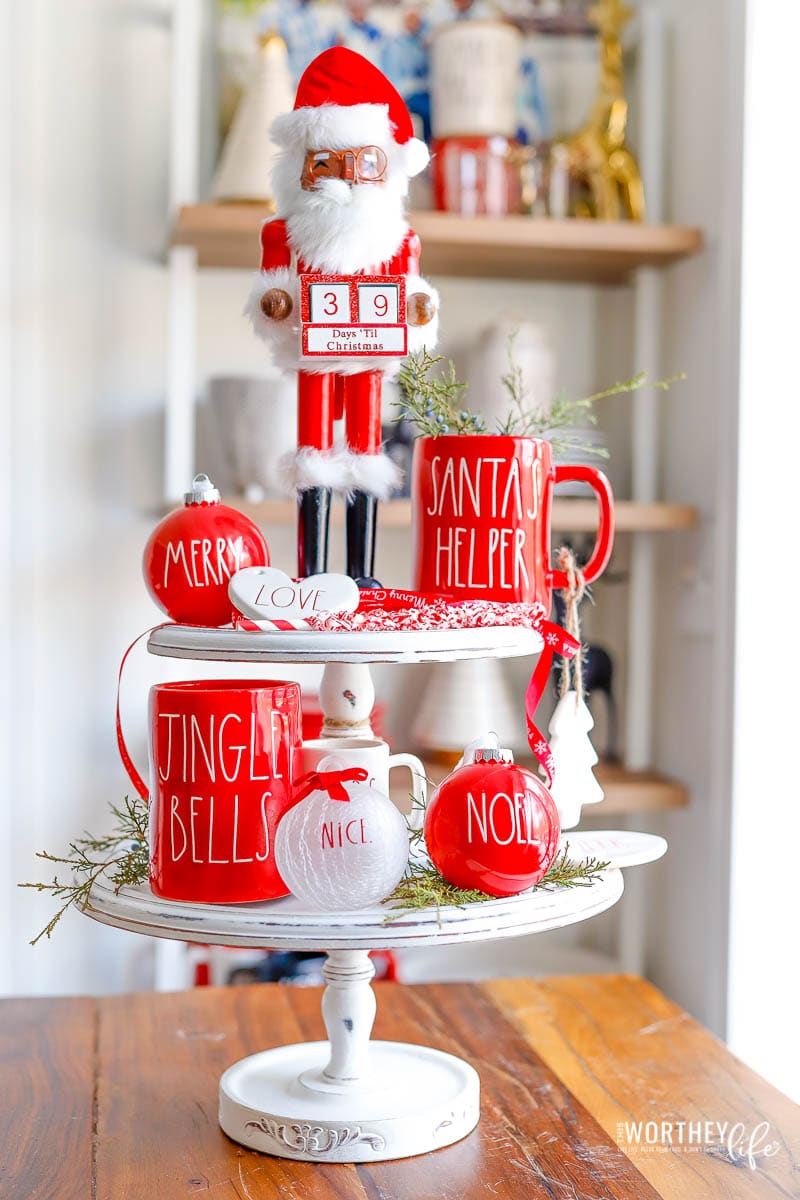 Where can I buy Rae Dunn items?
After scouring through the internet and searching for the best deals, here are the top 5 places I would recommend to buy Rae Dunn items:
Marshalls
Amazon
Hobby Lobby
I will admit that some of these pieces can be on the pricey side, which is why I made a list of DIY Rae Dunn Mug Ideas you can make with your Cricut in under 10 minutes. It's a win-win!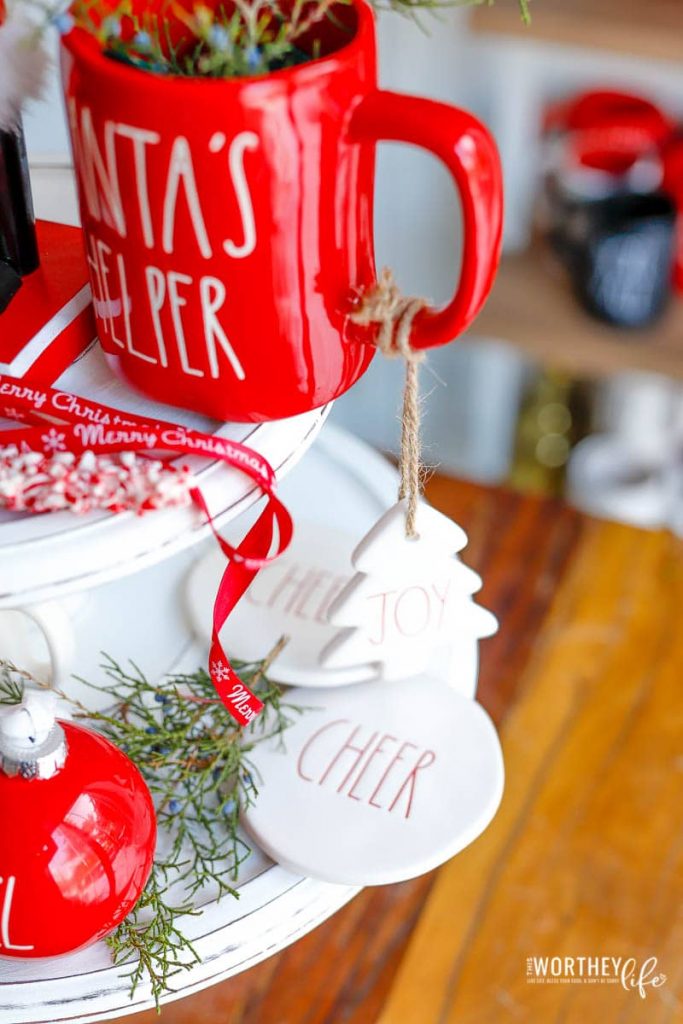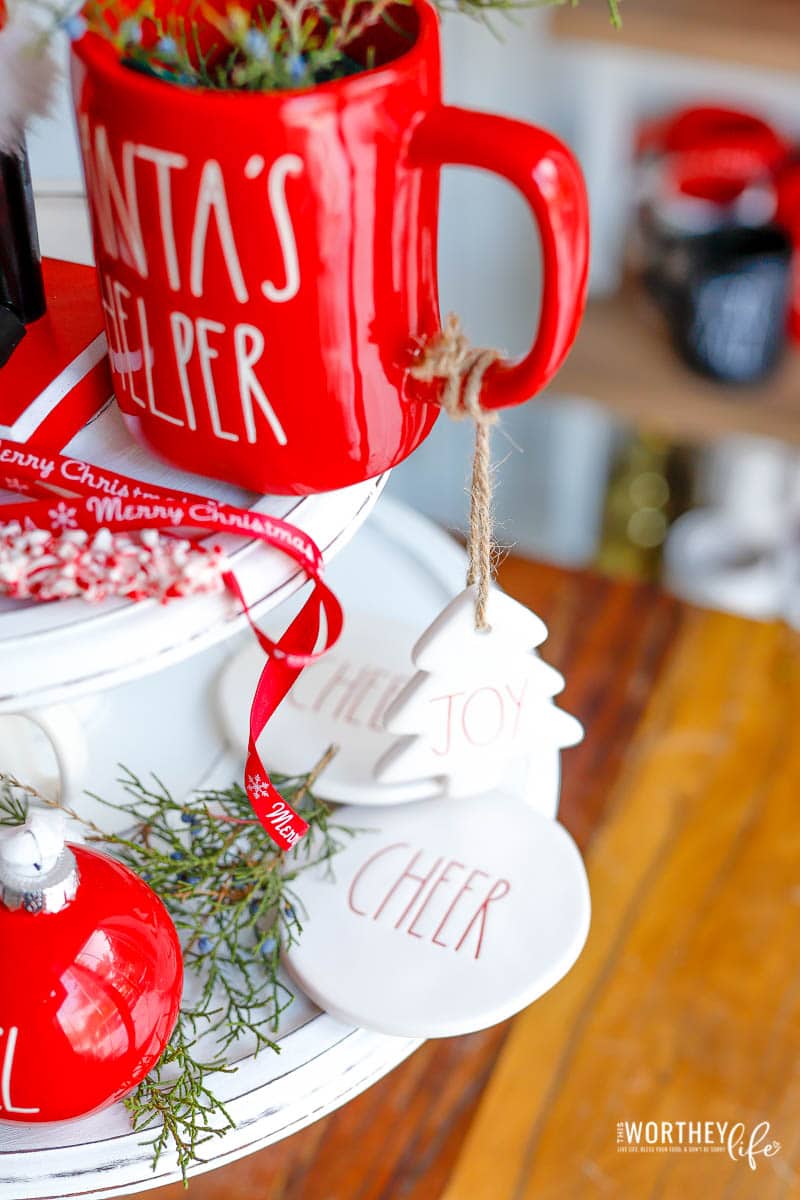 How do you decorate with all of the pieces you've collected?
There are so many different ways to display all of your Rae Dunn pieces around your home.
You can:
If you are looking for some more inspiration on how to display your Rae Dunn collection, check out this roundup we put together for you!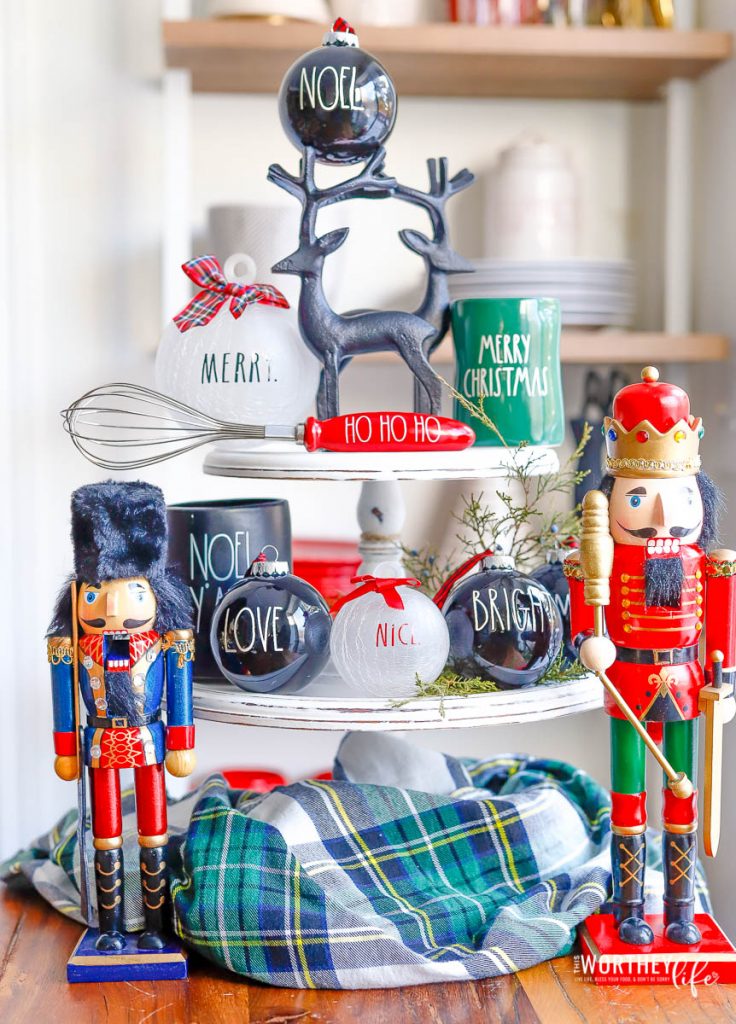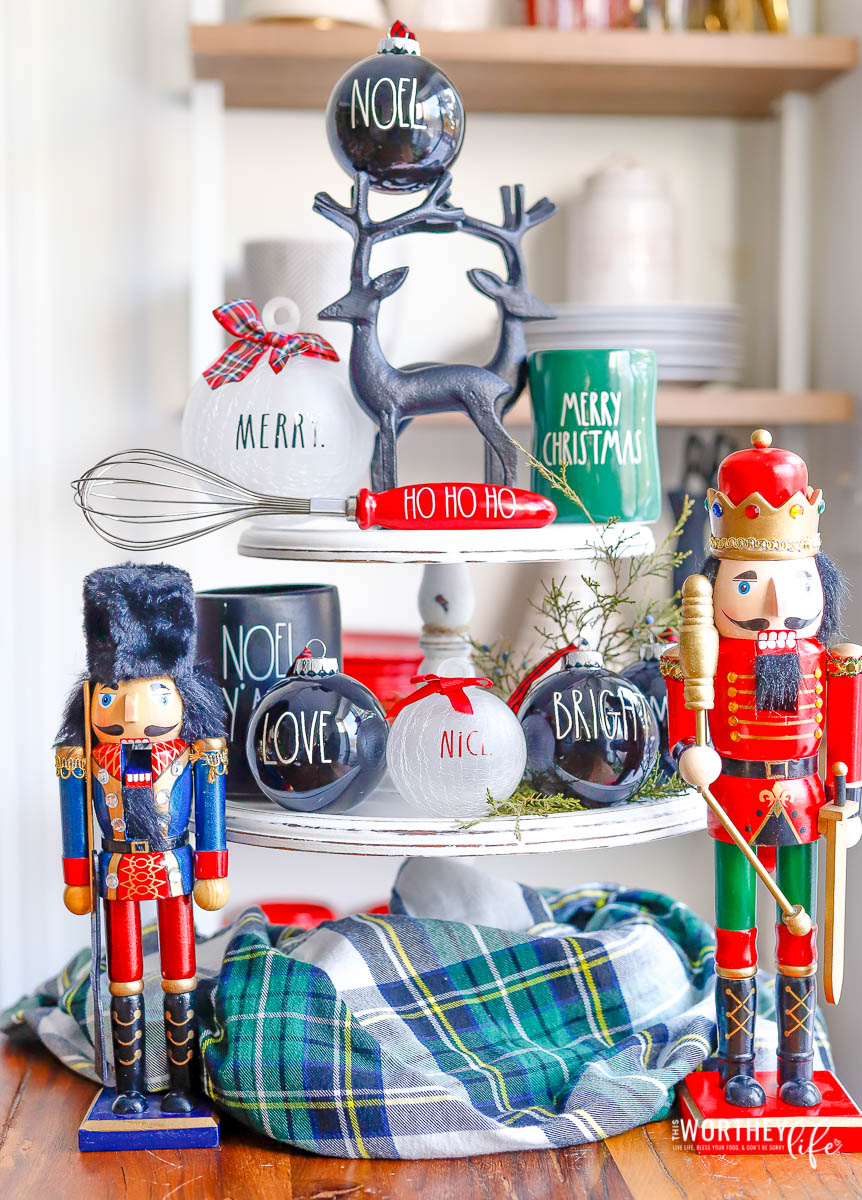 Tiered Trays for the Christmas Season with Rae Dunn Items
Today, we put together a fun roundup of 39 Christmas Rae Dunn trays decorated with some pieces from your personal collection!
More Rae Dunn Display Ideas
If you have never heard of Rae Dunn or are interested in learning more, check out some of these posts I have put together to showcase your Rae Dunn Christmas collection:
Follow me on Instagram to see more of my personal Rae Dunn stash and how I decorate with it! Follow me on thiswortheylife and tatanishapw!