Try our Straight Rye RumChata Hot Chocolate with Snicker Marshmallows, perfect for a winter treat! It's a great cocktail, more than a treat, it's a wintertime necessity, and if you live in a place where it gets crazy cold, you need to reward yourself with this yummy hot chocolate cocktail.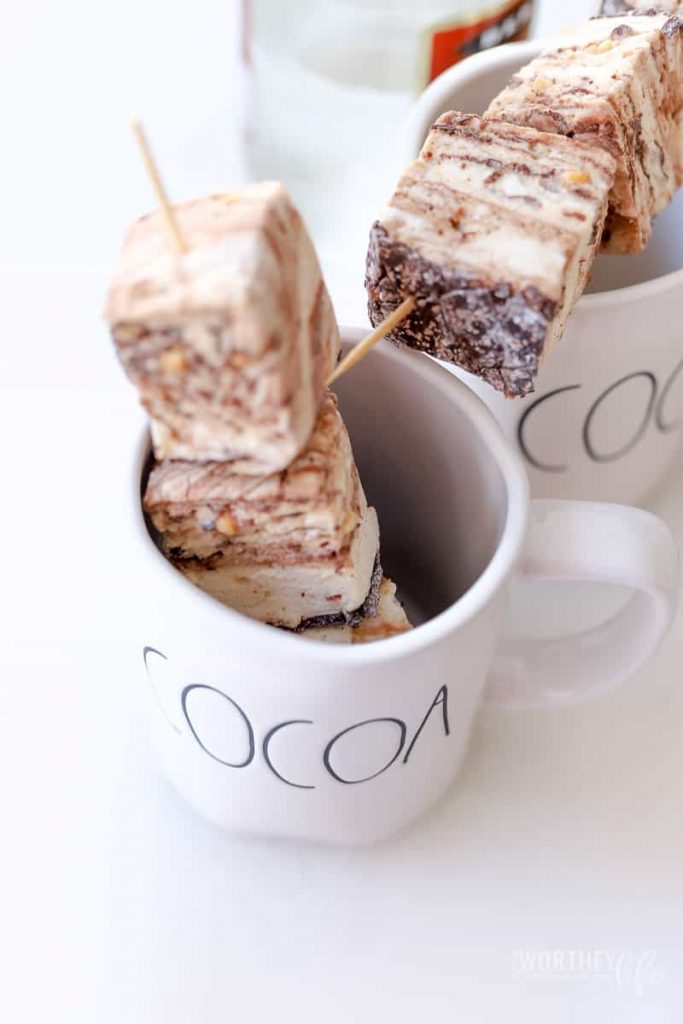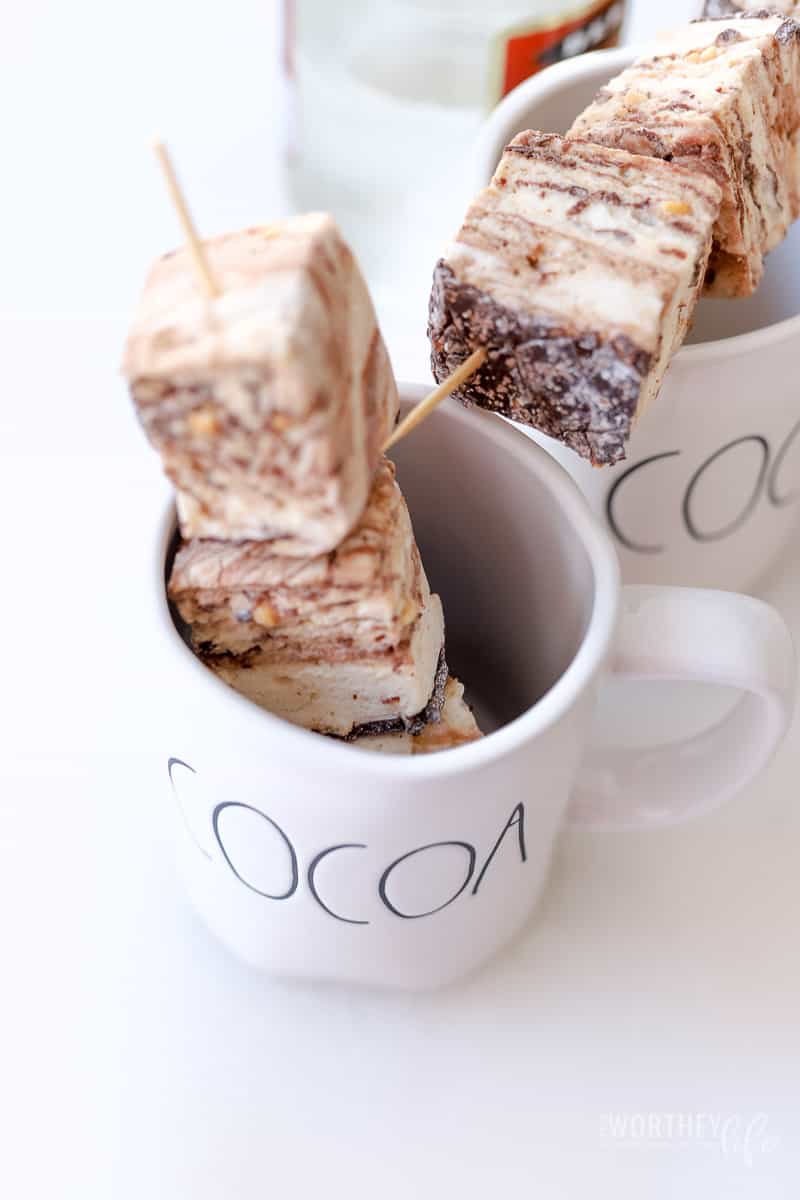 RumChata Hot Chocolate with Rye Cocktail with Snicker Marshmallows
We all love hot chocolate, and as an adult with a devilish inner child, this is doubly so. But, it was hard to imagine hot chocolate getting any better until I decided to add a spill of straight rye whiskey and a splash of créme de cocoa. But then I knew I was really on the right track when I added a healthy dose of RumChata to the mix. After one sip, you'll be like DANG BRUH!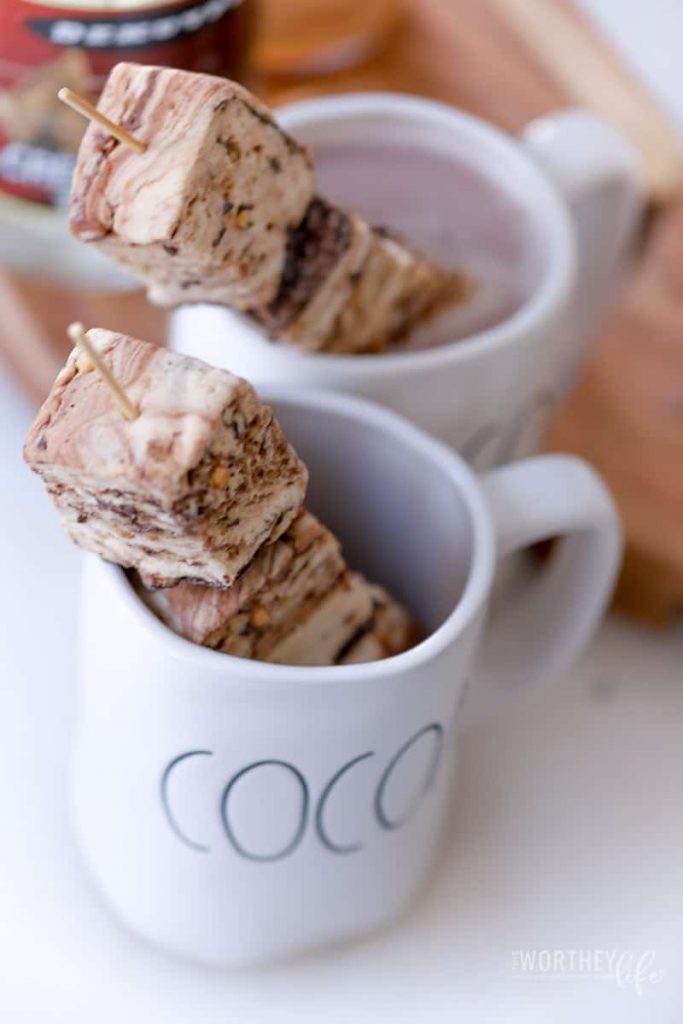 But wait! That's not all, because I added the best Snicker Marshmallows I have ever had the pleasure of stuffing into my marshmallow loving mouth. Plus, as the Snicker marshmallows dissolve, you'll say, "OMGAWDYES!" Those melty Snicker marshmallows add the best creamy and slightly nutty flavor, and it sends this chocolatey cocktail so over the top! It'll make your taste buds moonwalk. Let's get things moving right along because we're going to make this happen right here and right now!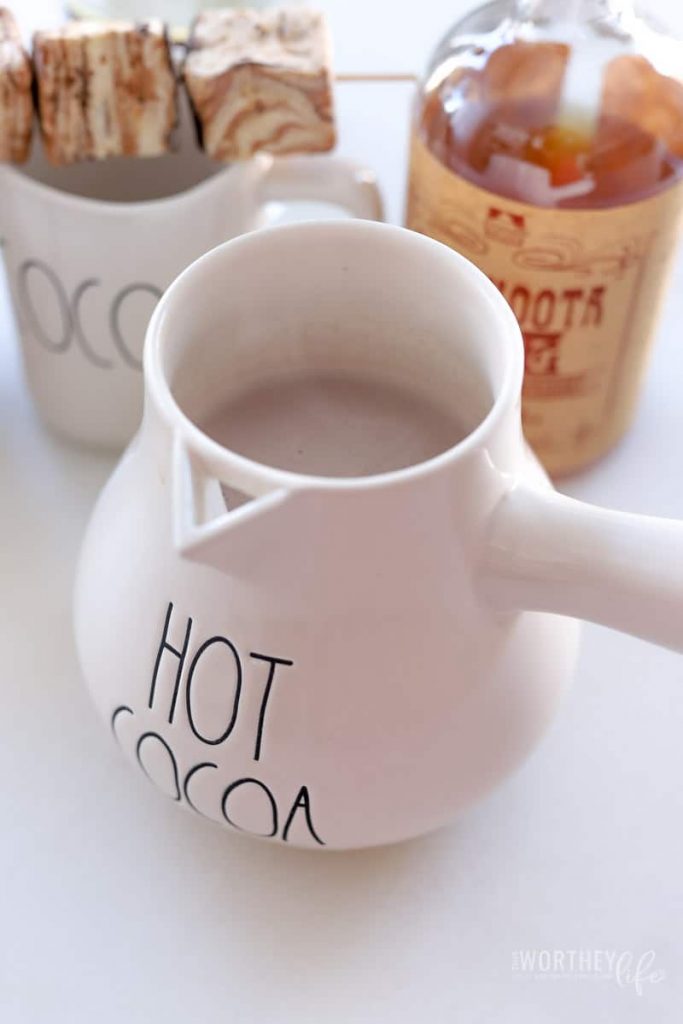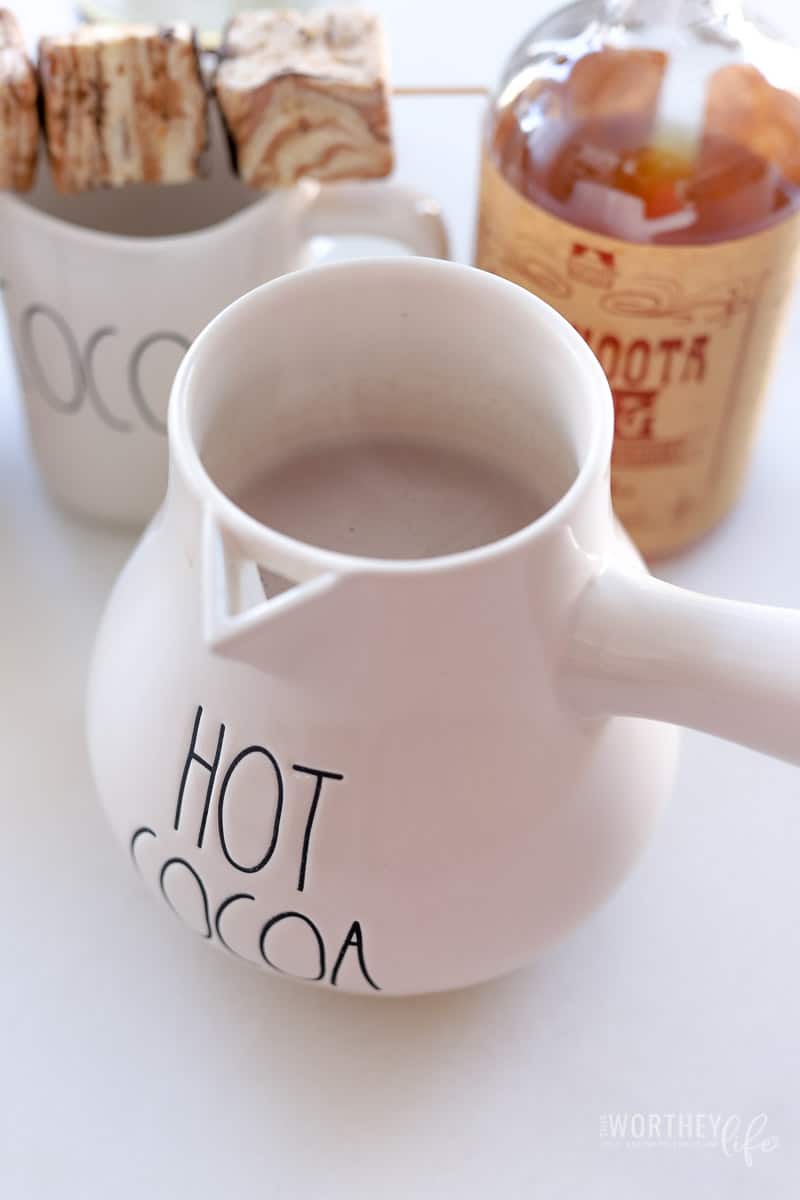 It all started one wintry evening when the temperatures here in our part of the country decided to act a fool and drop well below what normal people can stand. Outside, the wind was howling like nobody's business, and someone suggested hot chocolate. I looked around in my whiskey section, and my eyes finally rested on this little gem. I picked up the New Holland Spirits Charkoota Rye. It works so well in this particular cocktail, but if you can't get your mitts on this particular straight malt rye, using another quality rye substitute will work just fine.
Love Rye? Try these recipes:
Apple Cider Whiskey Using Rye Whiskey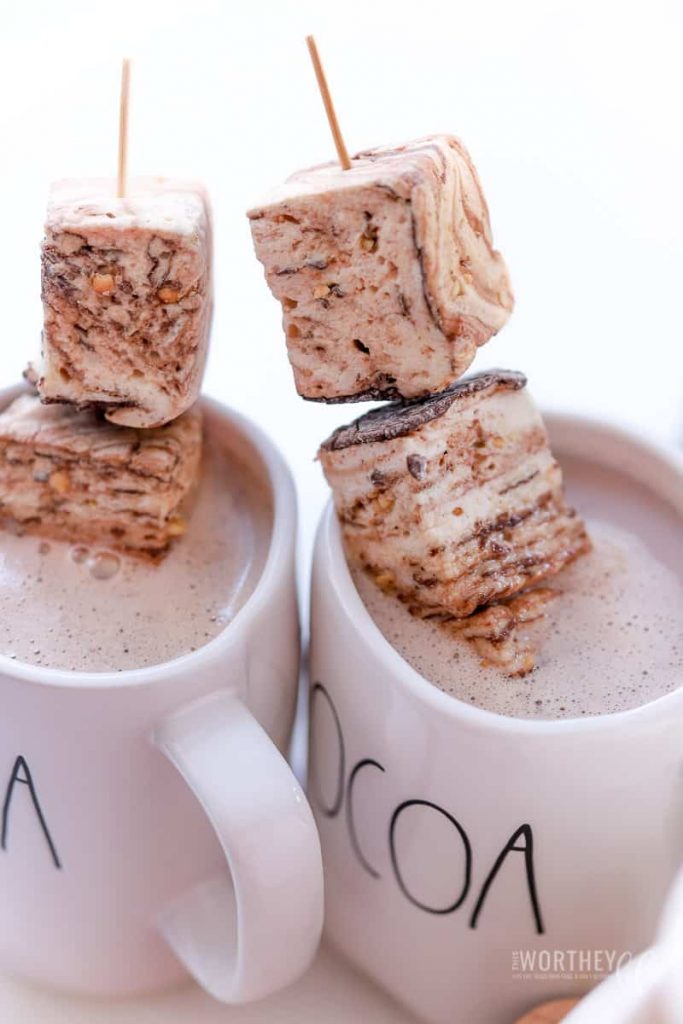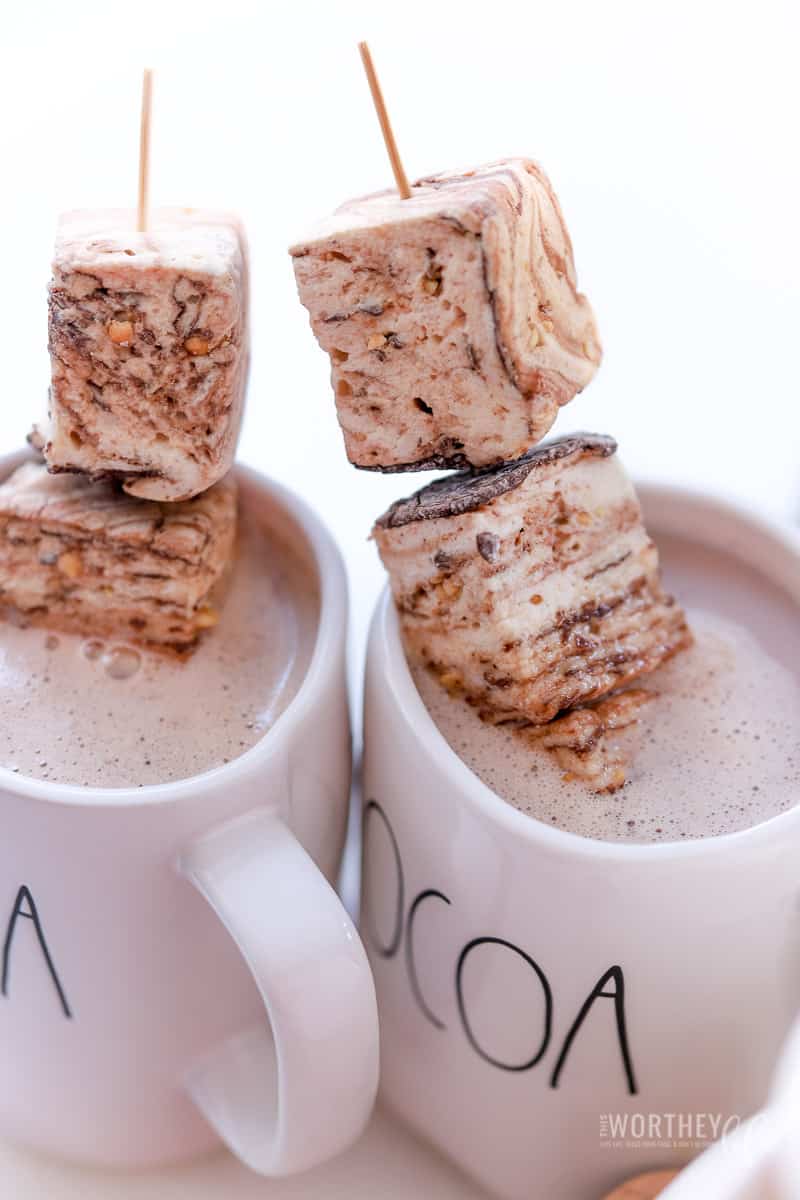 Isn't there something so comforting about a nice hot mug of your favorite hot chocolate? There aren't many things that hold so many fond memories, like hot chocolate. It's possibly one of the most recognizable chocolate-based drinks in the world, and it's good for you.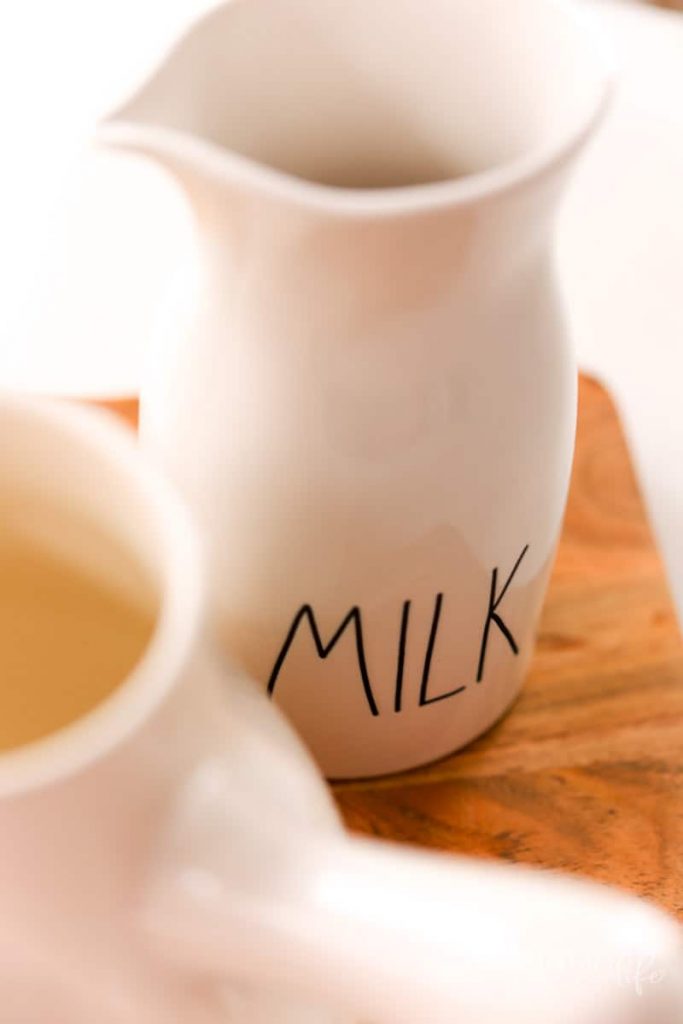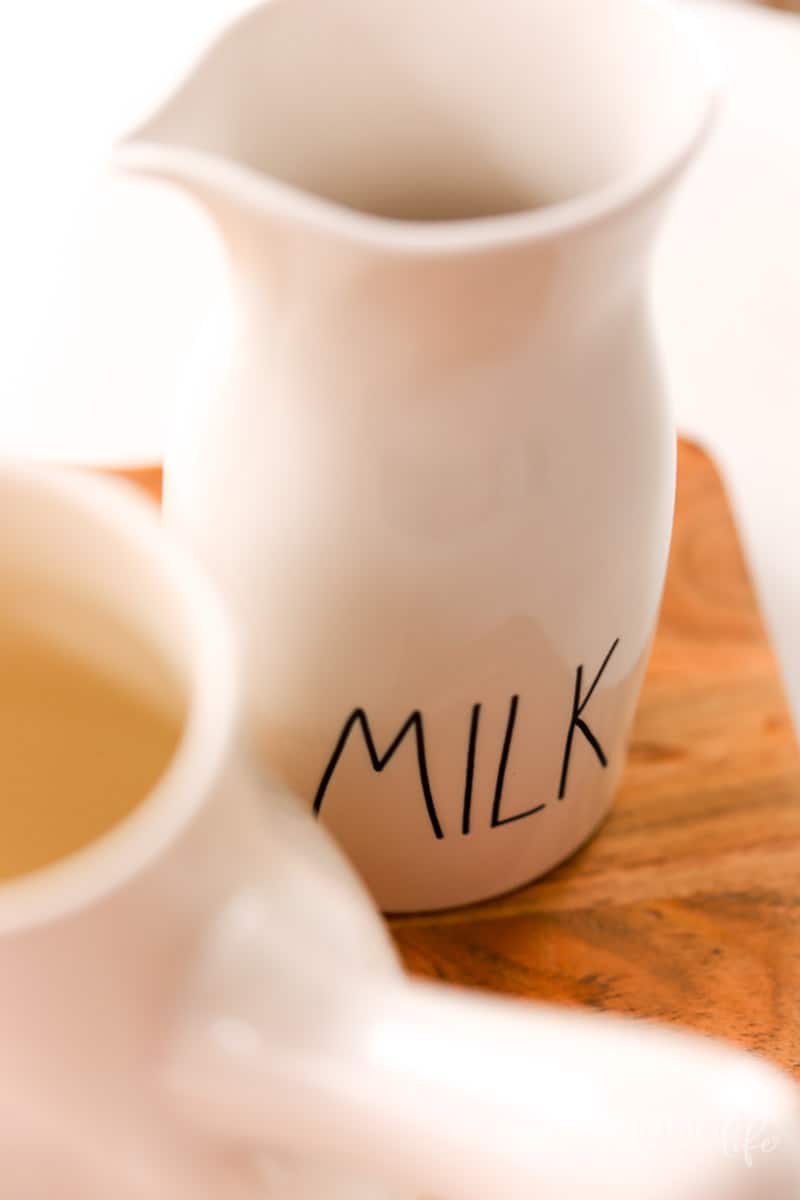 Use milk instead of water for your hot chocolate recipe
I know some people like to use water when they're making hot chocolate, and those are the kind of people I try to avoid. Bye! Because there isn't anything else that makes hot chocolate so creamy good like good old fashioned whole vitamin D milk. I don't want 2% milk, soy milk, or any other nonmilk milk because I want what I want, and what I need in my hot chocolate is fresh from the midwest cow's teat milk! Got it? But, if you want to use any other kind of milk you fancy, then, by all means, do it.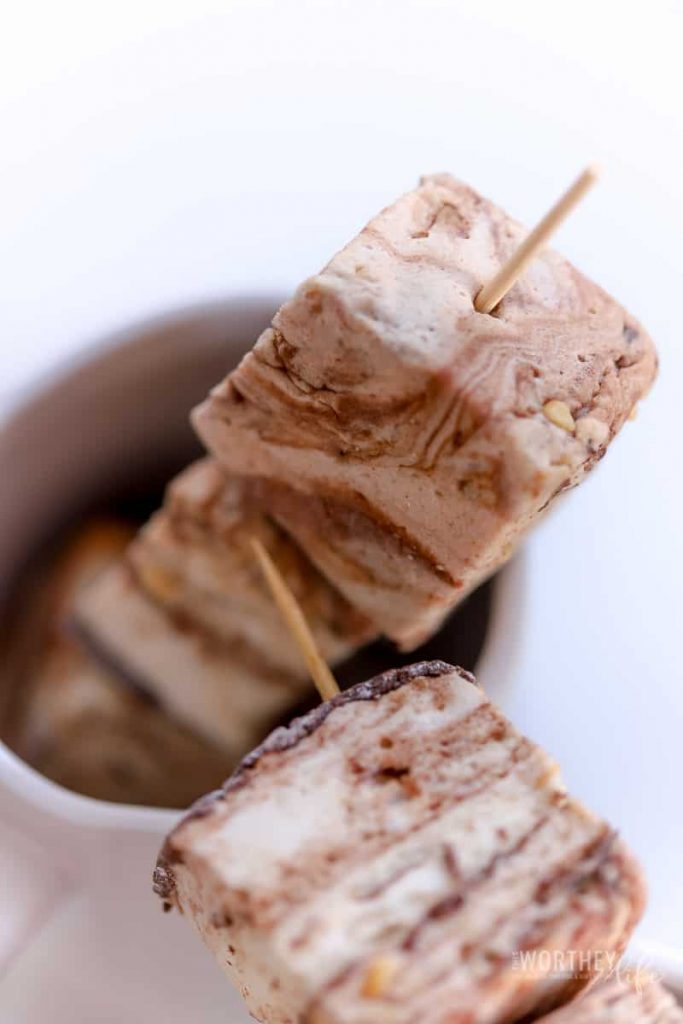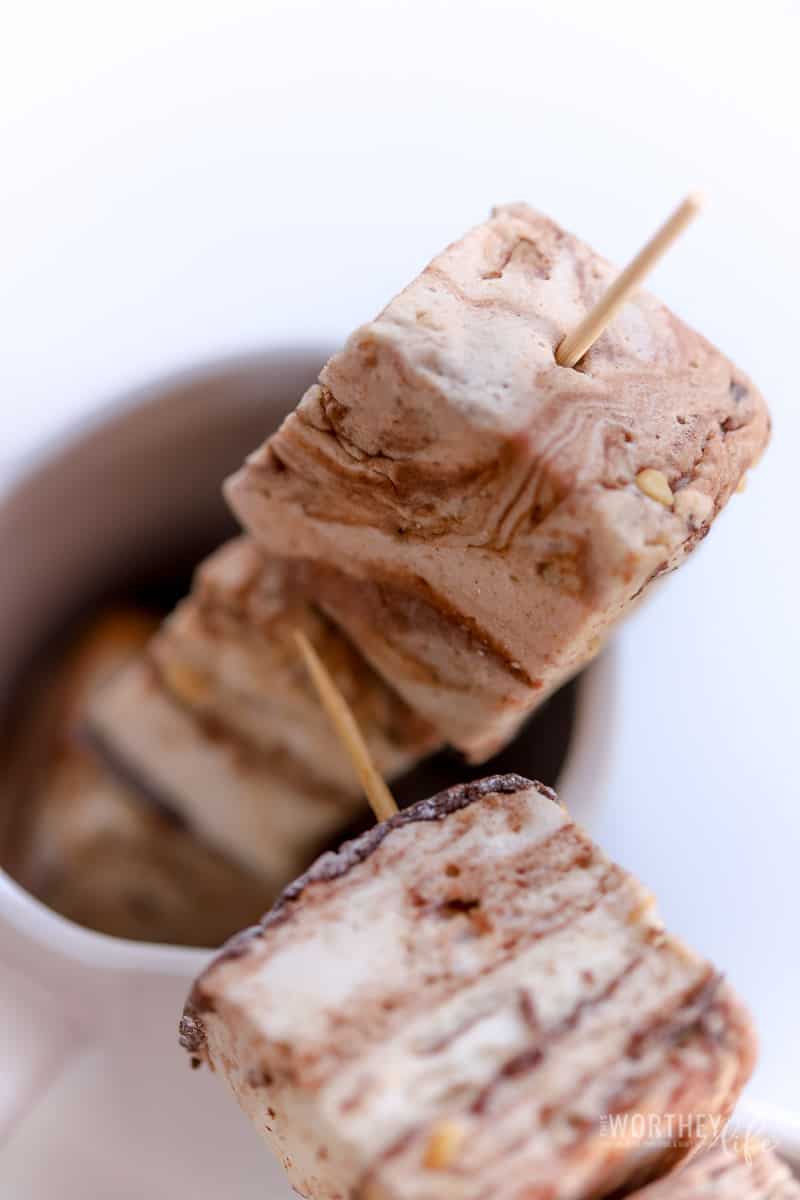 Where to get the Snicker Marshmallows
Not too far ago, The Mrs. and I went to an antique show. We stumbled upon this little food trailer, and it was old-timey in a cute and rustic way. The lady, Jayme Goffin, is the owner of Mother Wilma's Marshmallow Factory and her confections are the real deal! Everything is not just made with high-quality ingredients, but there's no high fructose corn syrup or GMO anything in her products. And everything we tried tastes as if it fell from heaven and alighted upon our tongues to give us so much joy!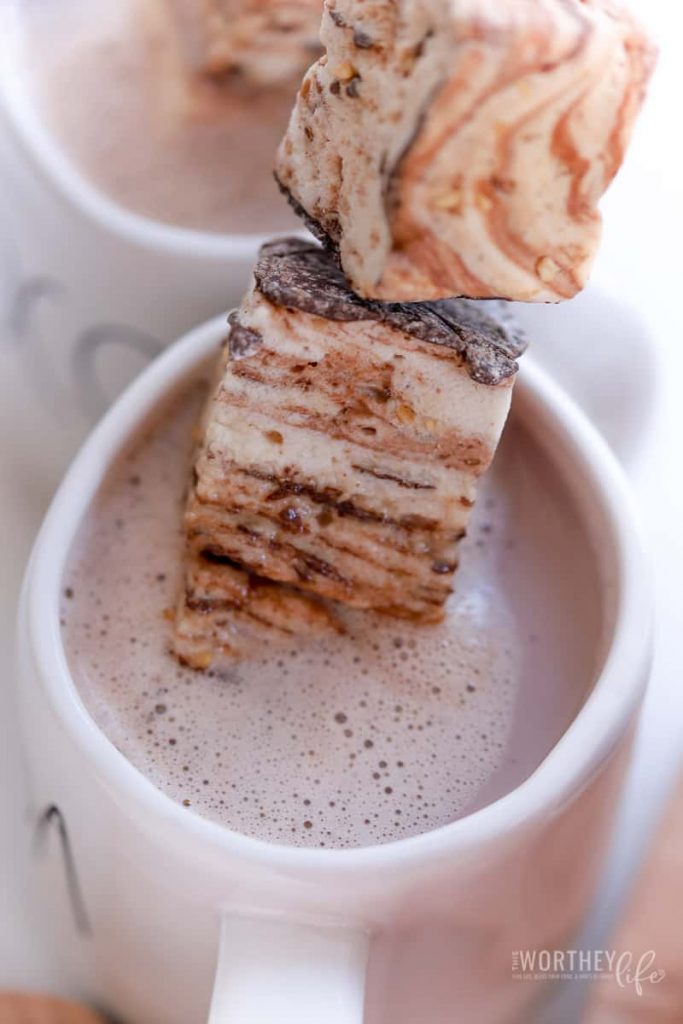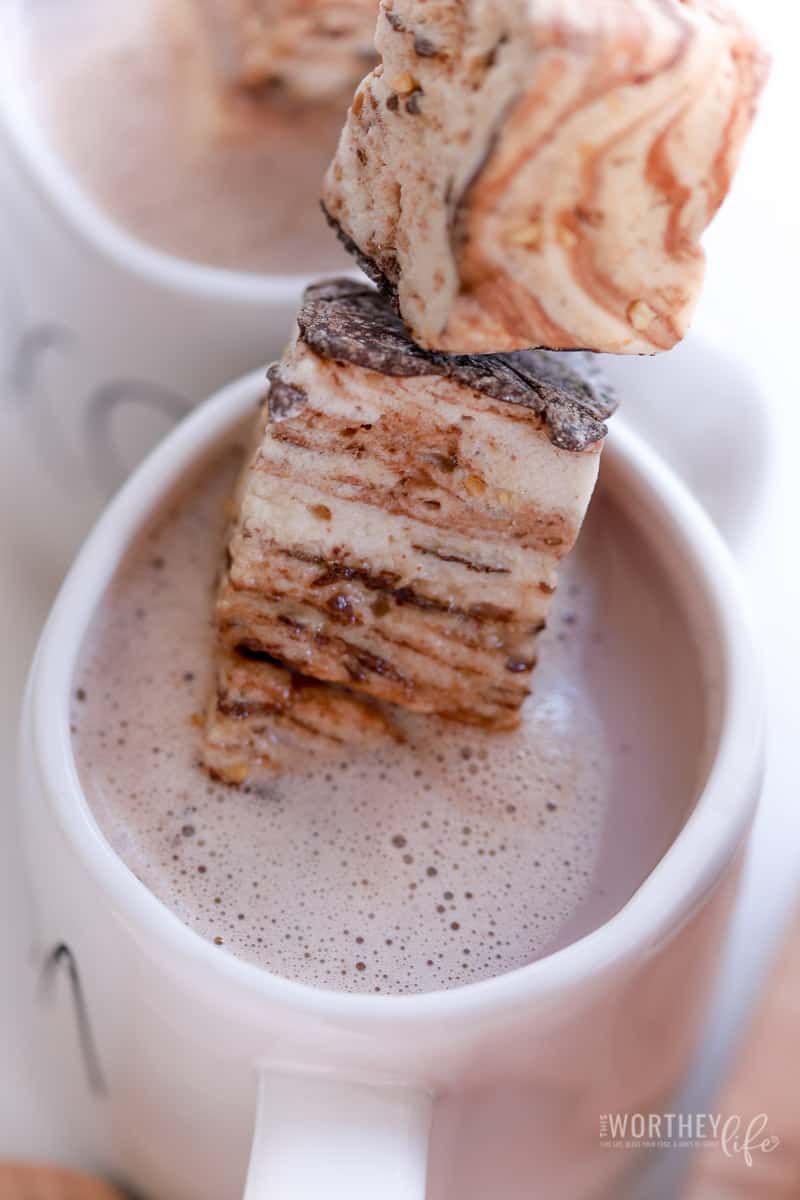 RumChata Hot Chocolate with Rye Cocktail recipe
Ingredients:

Directions on making a RumChata Hot Chocolate
Make four cups of your favorite hot chocolate/cocoa recipe.
Divide the hot chocolate between two mugs.
Into each mug, add the straight rye whiskey, créme de cocoa, and RumChata.
Stir thoroughly using a long-handled bar spoon.
Top with three Snicker Marshmallows on a long cocktail stick.
Serve.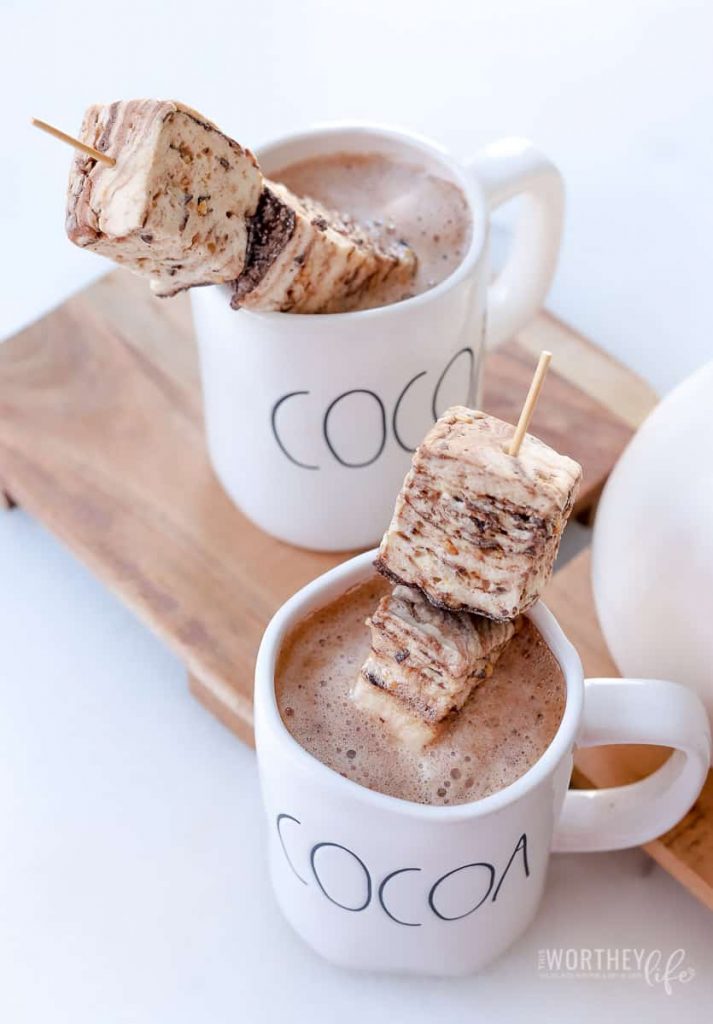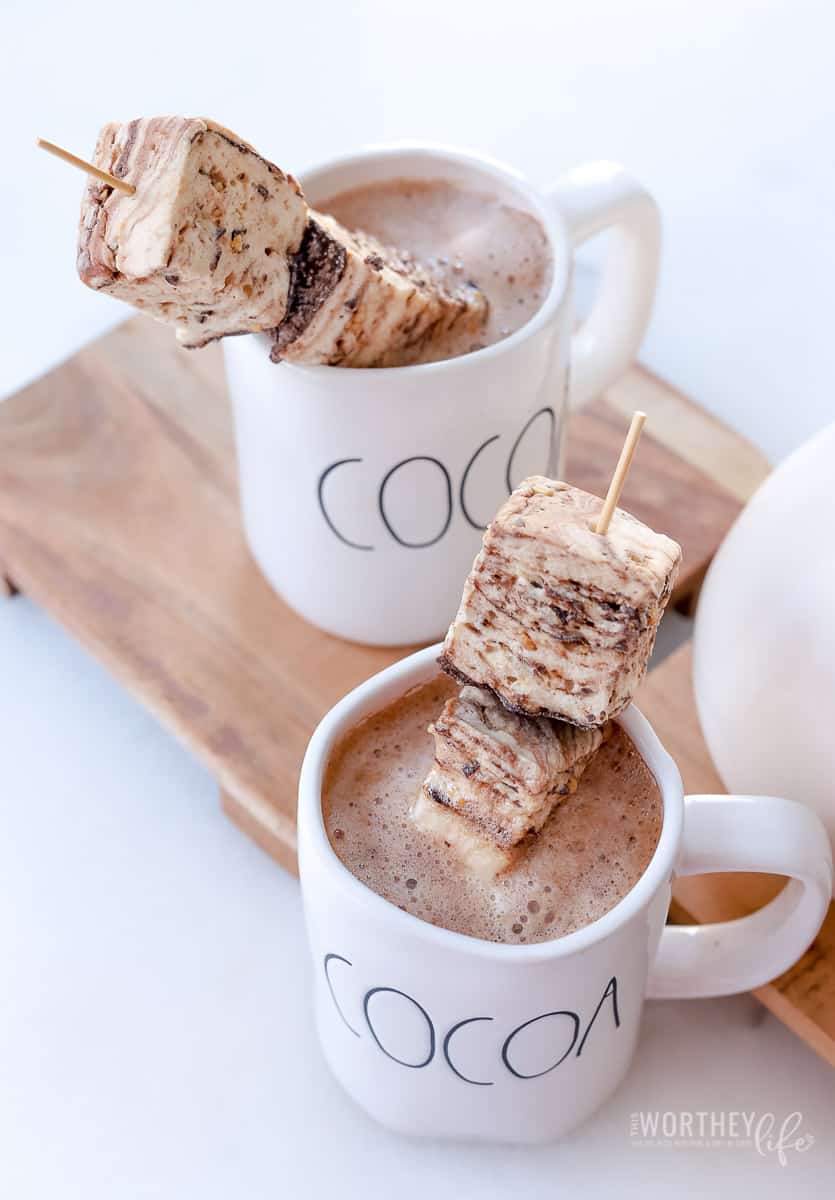 So, if you find yourself on the verge of losing it all because the cold weather is getting the best of you, or if you want to relax with a decadent treat, you can't go wrong with our delicious hot chocolate creation, fits the bill. Gather your best friends, and throw an impromptu Hot Chocolate Drinking Party. Have each friend grab a particular ingredient from the list below, and everyone meets up at your place for a fun Hot Chocolate & Chill get together. Okay, my work is finished; the rest is up to you and yours. Have fun and remember to drink responsibly and never drink and drive.
Cheers to staying warm!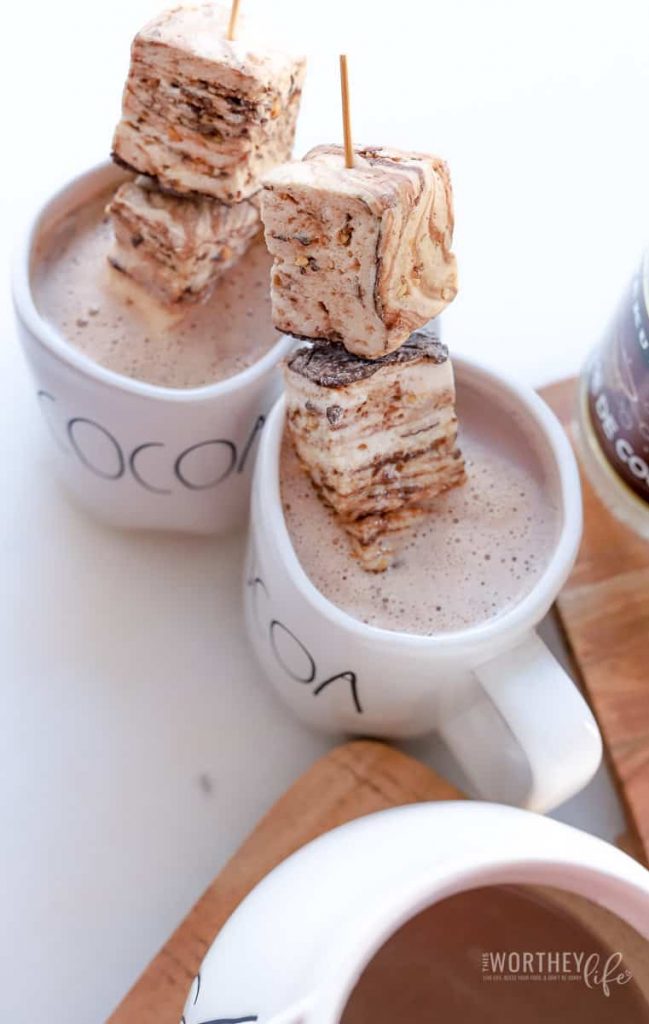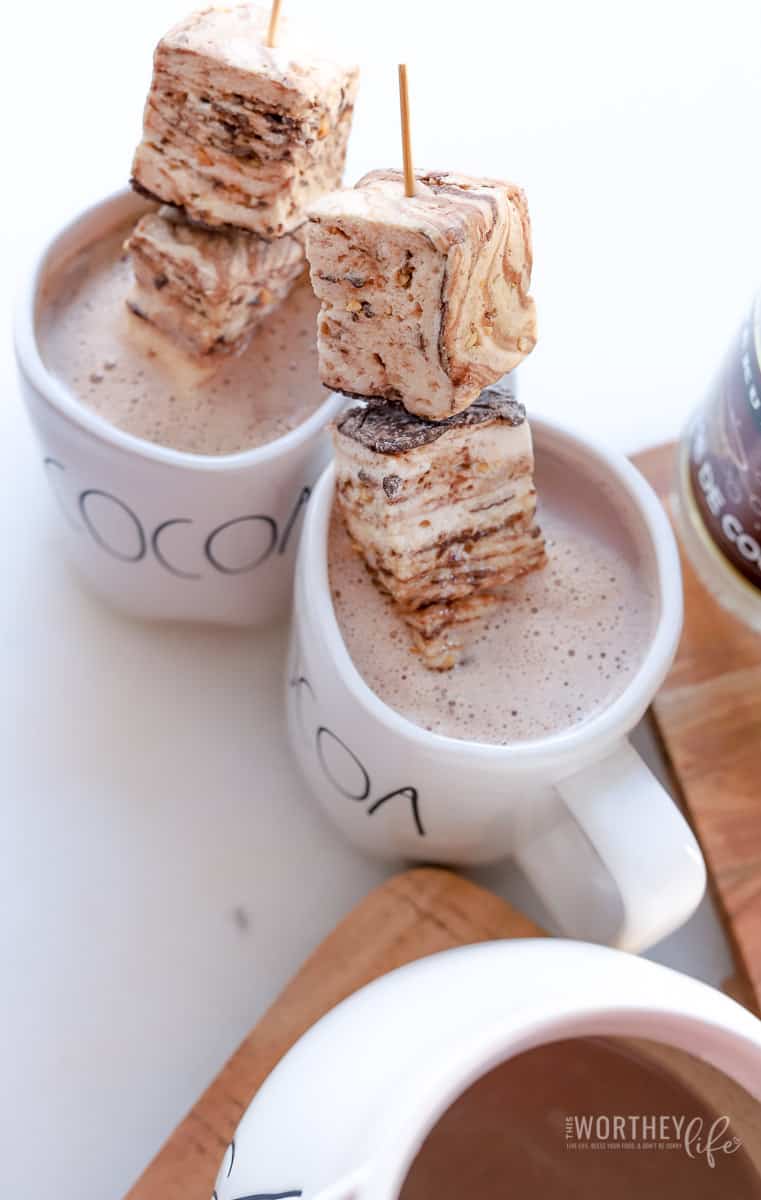 More hot chocolate recipes below:
Valentines Hot Chocolate Bombs
Gingerbread Hot Chocolate Board
Peppermint White Hot Chocolate Recipe + Peppermint Board