In this post, I'm sharing tips and tricks on holiday entertainment as well as the essentials you need to have before your holiday guests arrive. This is the ultimate holiday guide you need to use to help you get ready for this upcoming holiday season. "This post has been sponsored by Procter & Gamble. All thoughts and opinions are my own."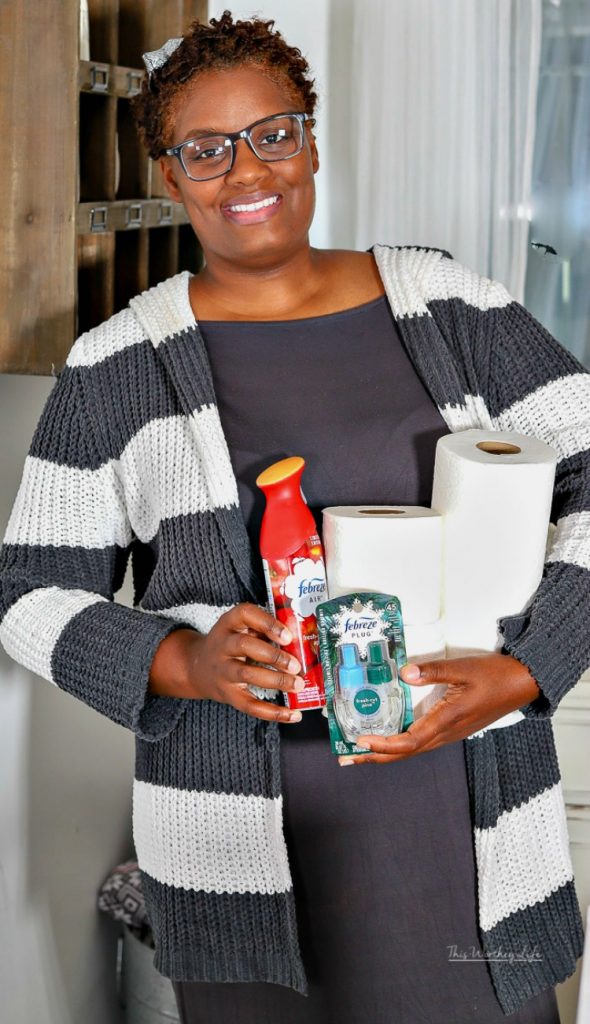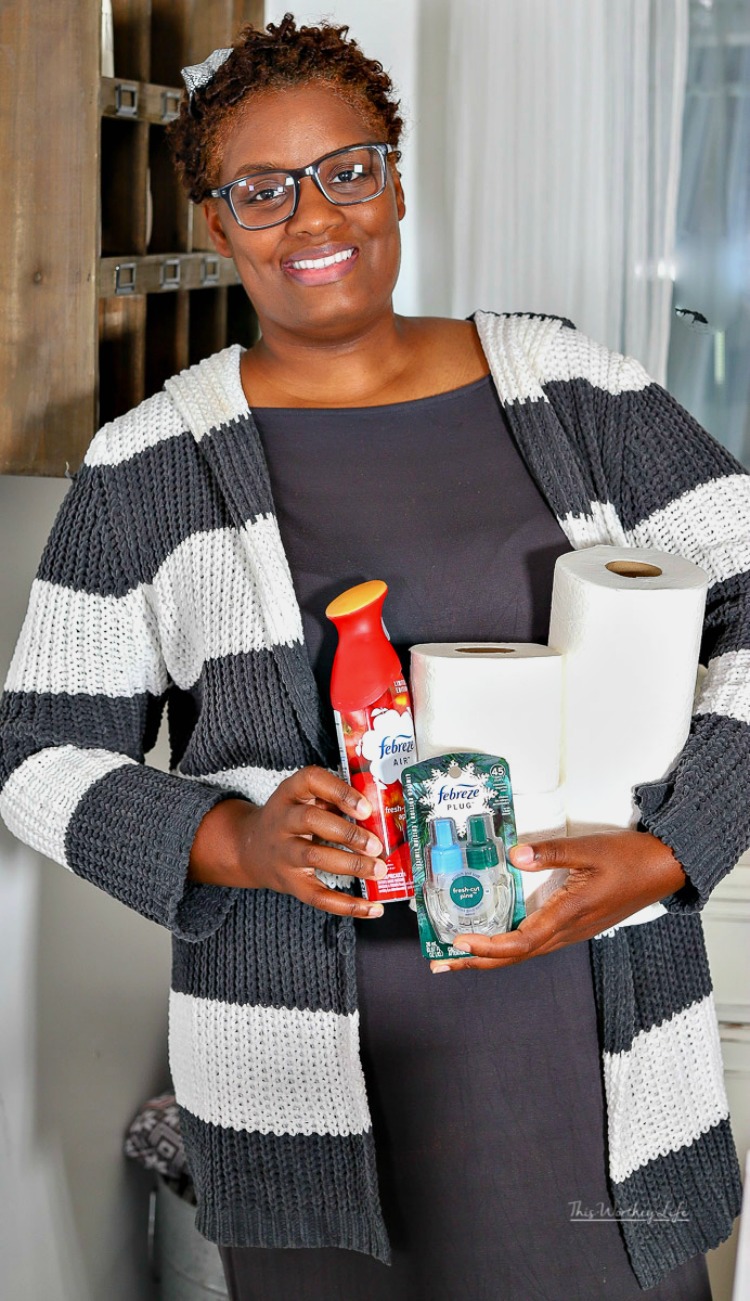 The Ultimate Holiday Guide for Hosting Holiday Guests
I remember watching that holiday movie about several extended house guests staying during Christmas vacation. I've always wondered, how did they handle having that many house guests for several weeks? From the parents, the in-laws, and the crazy cousins, a lot happened, but in the end, it was all about spending time and making memories together as a family.
A few years ago, both of my sisters lost their power. Living in the same city, it was obvious for everyone to come pile into our home. While it was packed with people sleeping everywhere, we had a blast. My kids still talk about that Christmas vacation.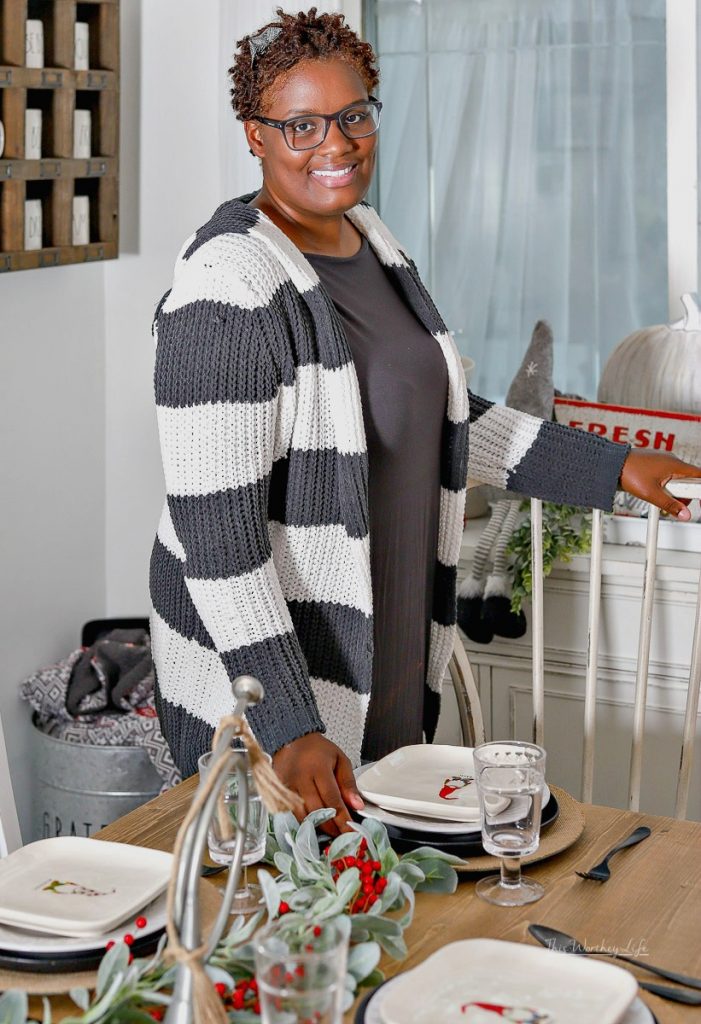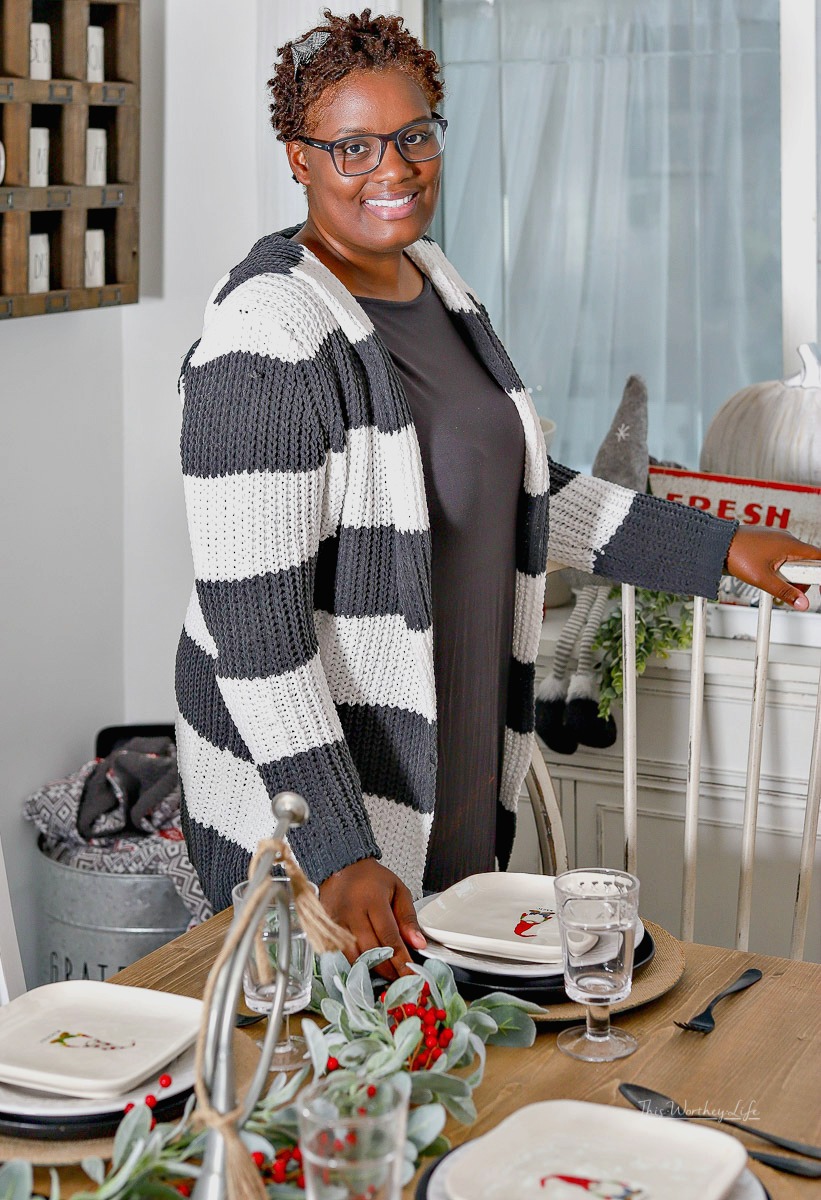 Derrick and I consider ourselves pros when it comes to entertaining and today, I am sharing simple ideas and entertainment tips to help you get ready for the holiday season. Whether you're entertaining for a few guests or having a "Christmas vacation," I've got you covered.
Two Things You Need To Do Before Entertaining Guests
Make a budget. Entertaining family and hosting guests for several days can get expensive. It's important to sit down and make a budget to see what you can and cannot afford. Shopping at stores like Dollar General can help you save money on quite a few of the essentials you will need. For example, you will need scented goods that not only bring in good smells but eliminate the bad ones. You want your home to smell warm and inviting. Yes, the food can help, but having sprays and scented candles throughout the house and in the bathroom is a nice touch. When you shop at Dollar General for Febreze products, you will save $2 instantly when you buy $12 in any Febreze products. (Available until 2/4/19.)
Make a list. I like to make several lists: a guest list, a dinner/food list, an essential household list, errands I need to run, and a list of things I need to clean. Making a list will help you stay organized and on track. I will also put reminders in my phone to help me remember important dates.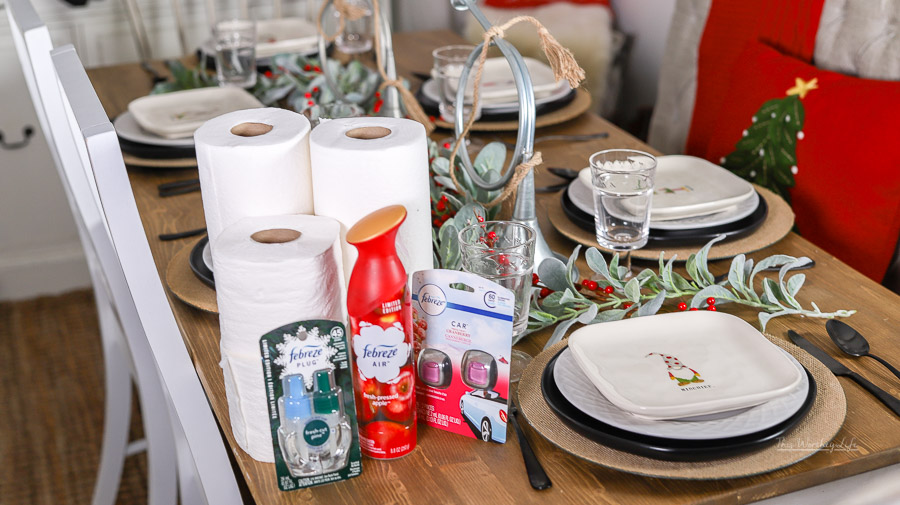 Essentials You Need To Buy Before The Holidays
There are several essentials you need to buy before your guests come over. Take a look at this list.
Stock up on Febreze products. Febreze has always been our go-to brand when it comes to eliminating odor, leaving our home smelling fresh and clean. And since we're talking about the holidays, Febreze offers holiday scents available in the candle, wax melts, air, car or plug products.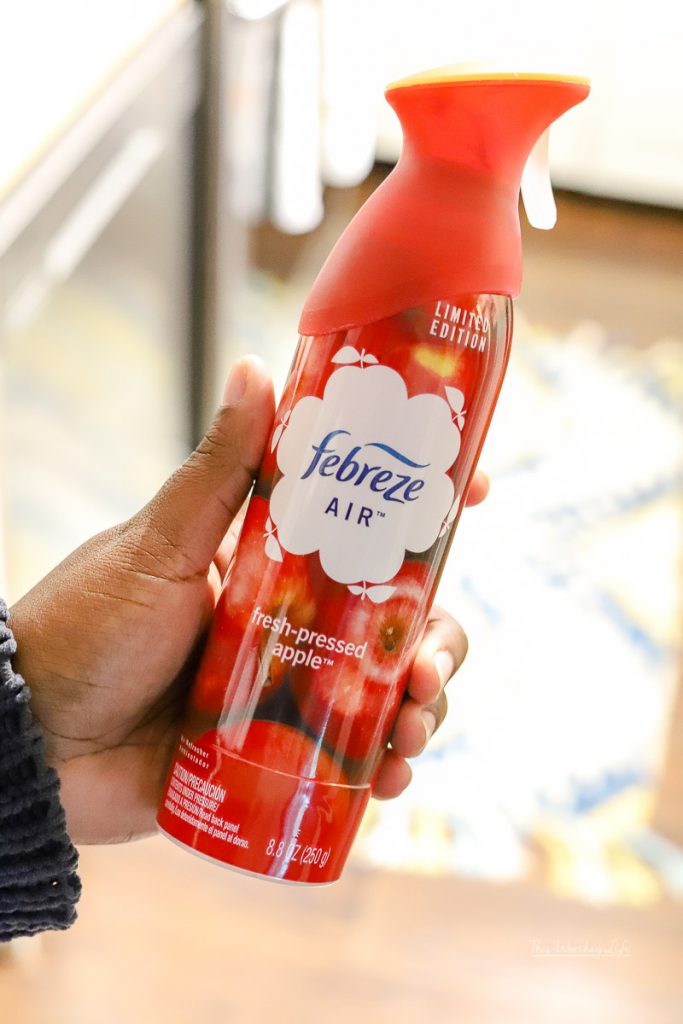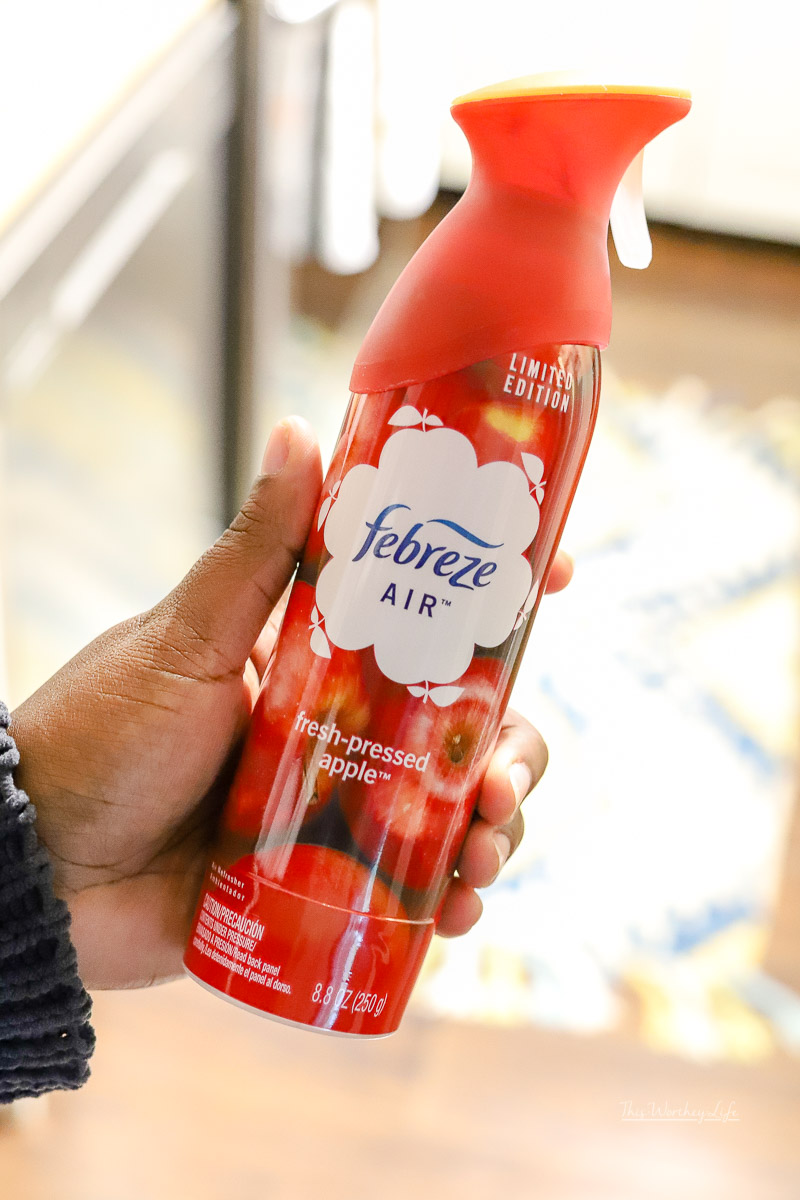 And just like in that Christmas movie, if your guests arrive early, you can quickly use the Febreze AIR Fresh-Pressed Apple to spray your home, giving it a fresh apple smell, and it cleans the air of odors.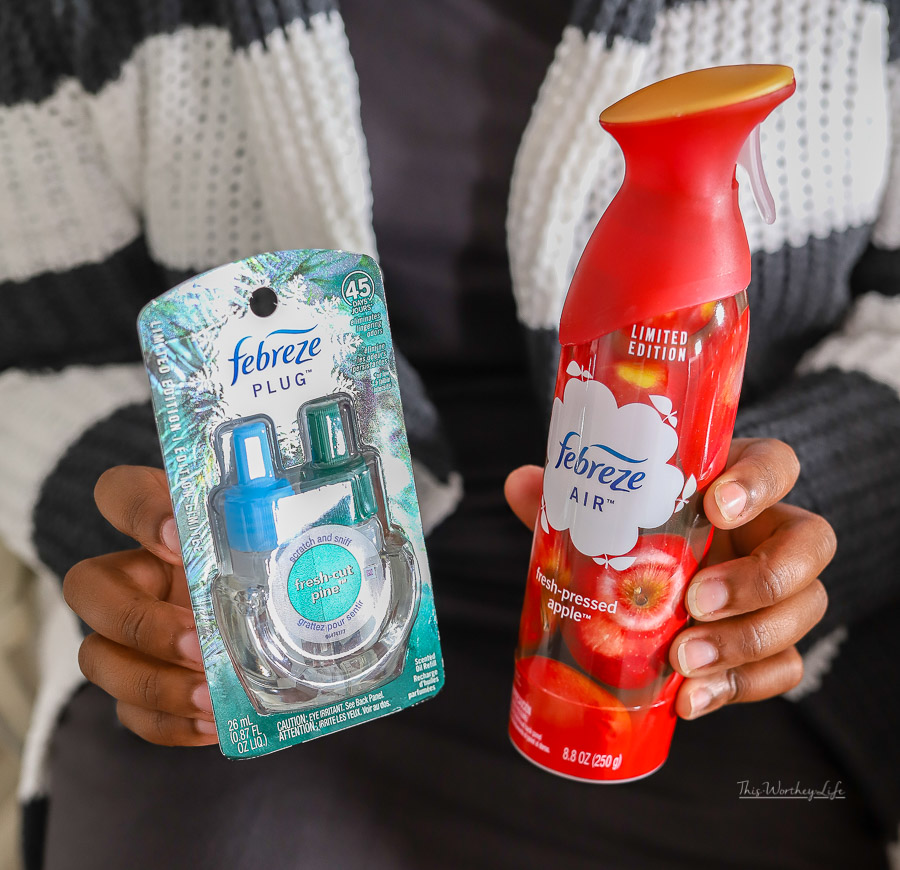 I also love that the Holiday Collection scents not only eliminate odors but leaves our home smelling like the holidays.
Ultimate Holiday Guide Tip: Other essentials you need to buy:
Paper Towels
Paper Products. While I love to pull out the fancy plates for our holiday dinner, having paper products on-hand for the other days when you don't want a big mess to clean up is necessary.
Tons of toilet paper. I don't think I need to explain how much tissue you will go through when you have guests over your house during the holidays, do I?
Extra hygiene supplies, just in case your guests forget their toothpaste, lotion, etc.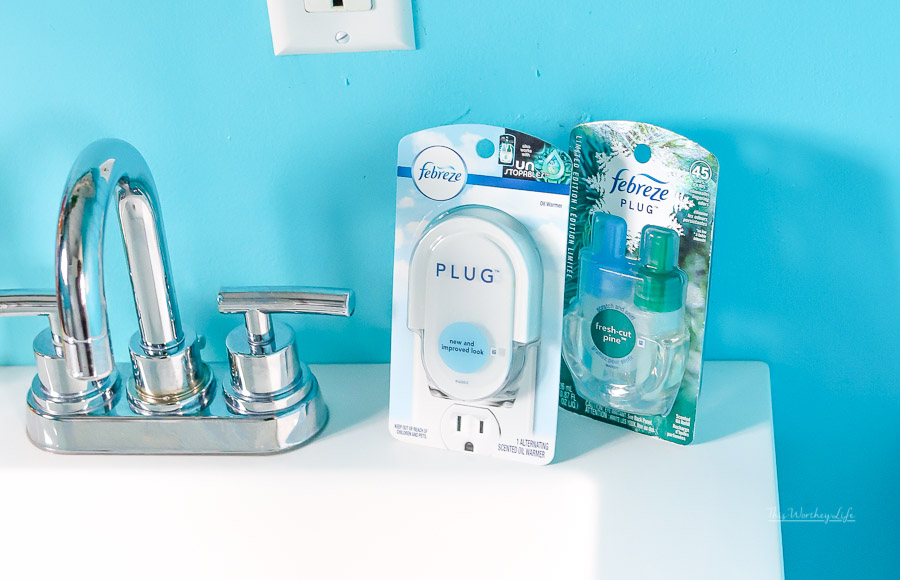 Simple Holiday Hack
One simple thing I started to do is always making sure my house smells fresh and clean by using the Febreze PLUG Fresh Cut Pine in the bathrooms, bedrooms, and in the areas by the back door. That way, if you get caught off guard with unexpected guests, your house already smells fresh and clean. And man, if you have teens, these Febreze PLUGs are a must in their rooms, LOL!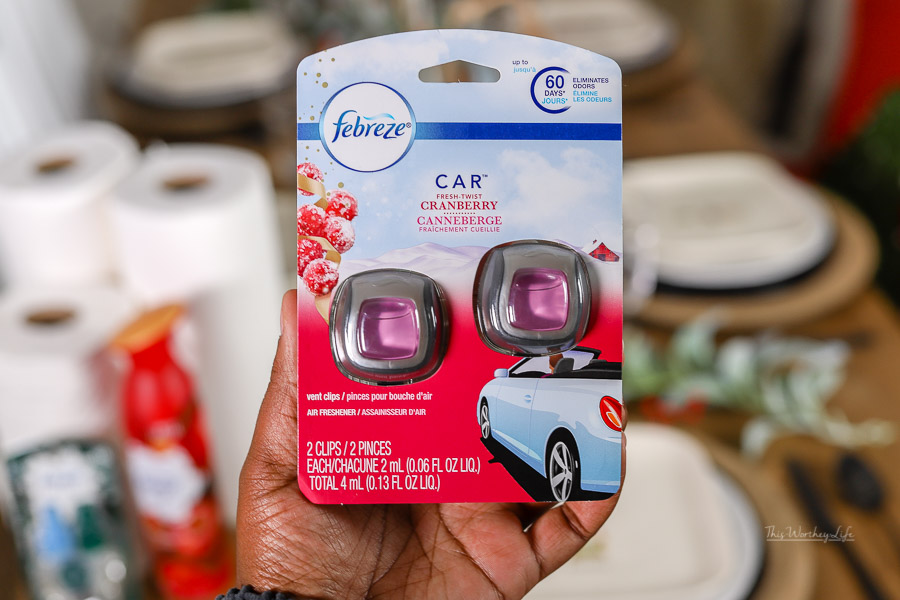 During the holidays, we love to ride around in the car with a hot cup of cocoa, listening to Christmas music, and checking out all of the Christmas lights. Well, Febreze has us covered with the Febreze CAR Fresh Cranberry Twist. This makes my truck smell like Thanksgiving and instantly puts you in the holiday spirit.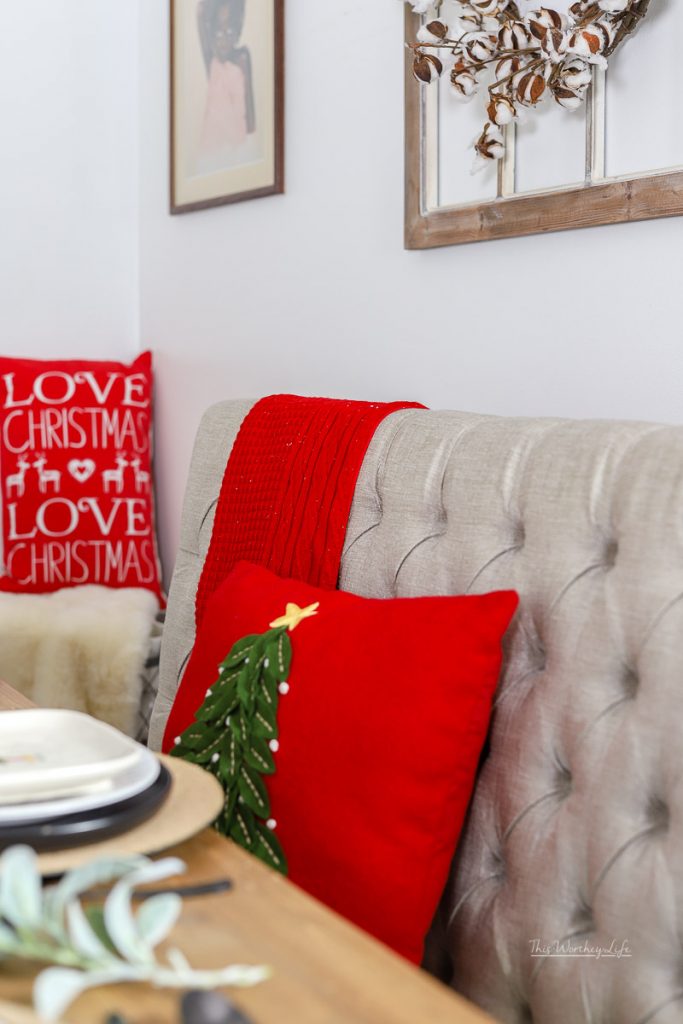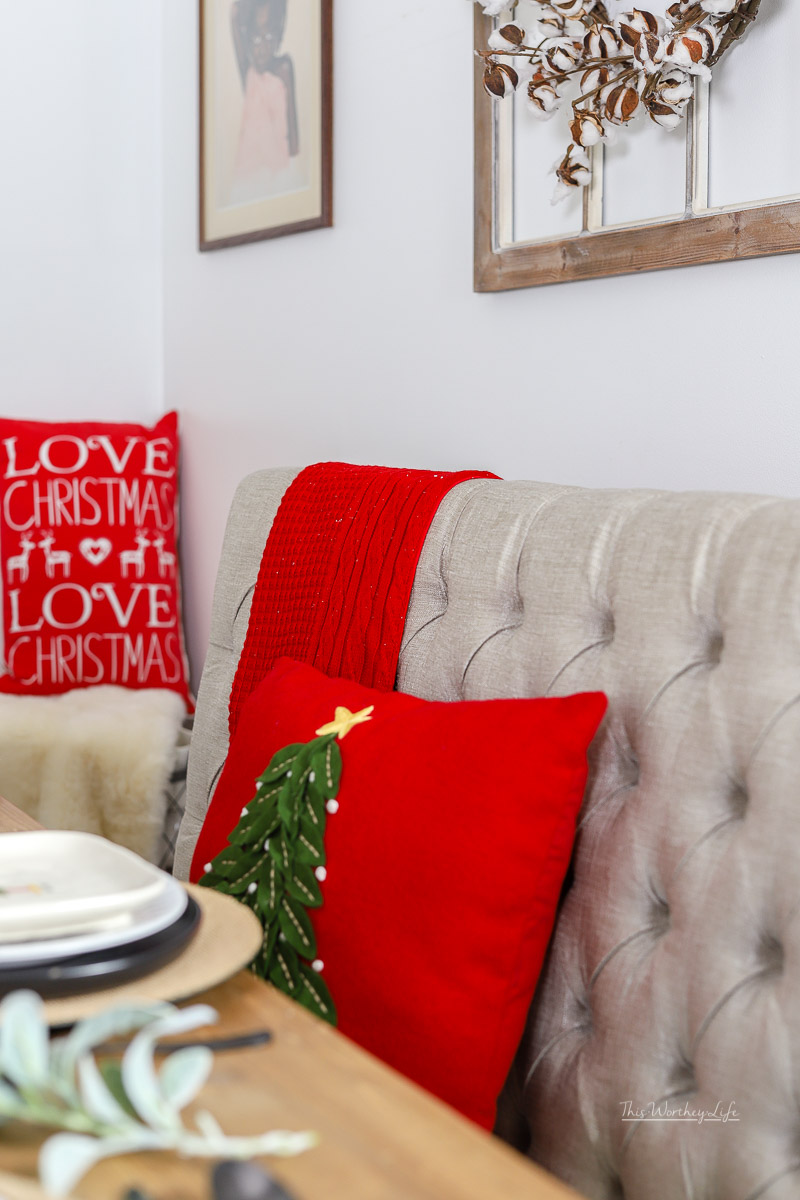 Things You Need To Do Before Holiday Guests Arrive
Declutter your home a month before the holidays. If you're short on time, declutter the areas where guests will spend the most time.
2-3 weeks before the holiday season starts, clean your carpets, get leaky faucets repaired, and deep clean your home.
A week before your guests arrive, go back over your list(s) to make sure you're still on schedule. Buy new pillows, towels, and bedsheets (if necessary). If you have an extra guest room, make up the bed, put a few bottles of water next to the bed, along with a little note with your WiFi code. If your guests will be staying in one of your children's room, be sure to have them clean the room thoroughly, using Febreze AIR Fresh-Pressed Apple to get rid of odors.
Stock up the kitchen. While you're out shopping for all of your dinner ingredients, be sure to grab snack food. Dollar General has lots of great easy snacks for a great price.
Prep ahead of time. You'll be spending a lot of your time planning dinner for the big day, so make and freeze casseroles, have cereal on hand, and stock up on fresh fruit for your guests.
Decorate the house 3-4 weeks before guests arrive. I'm all about making sure the house is decorated and ready for the holidays.
Entertainment. Pull out the board games, Christmas movies, and fun entertainment ideas to have ready for your guests.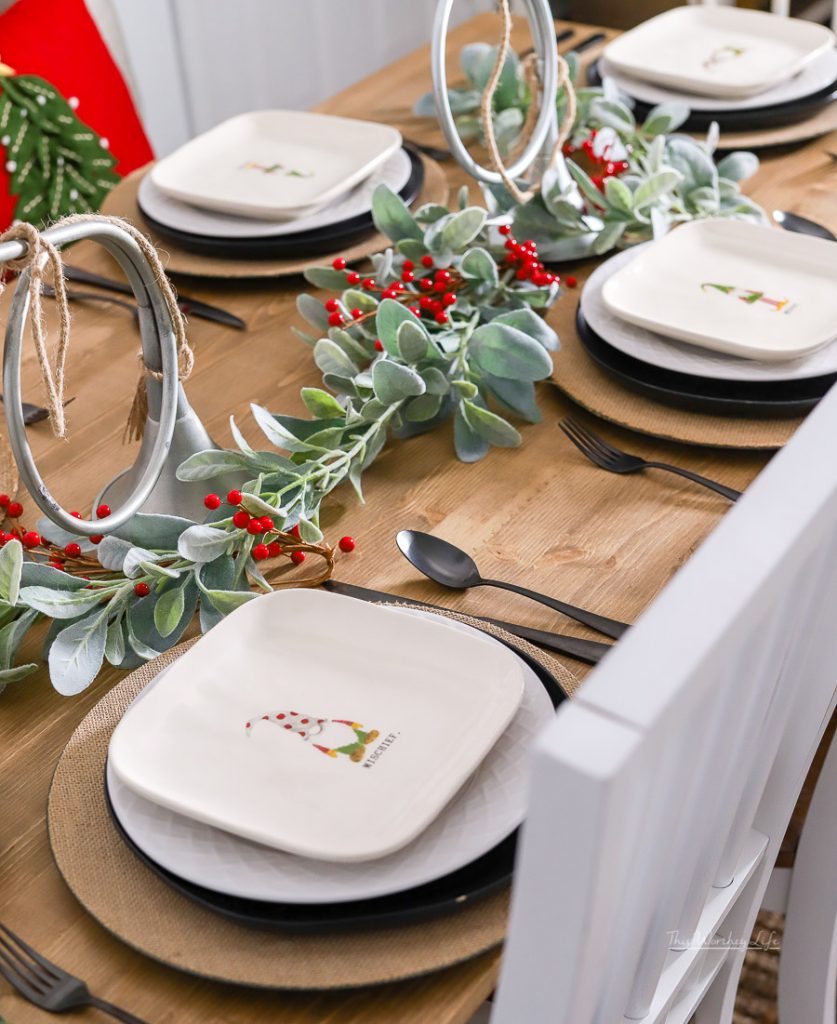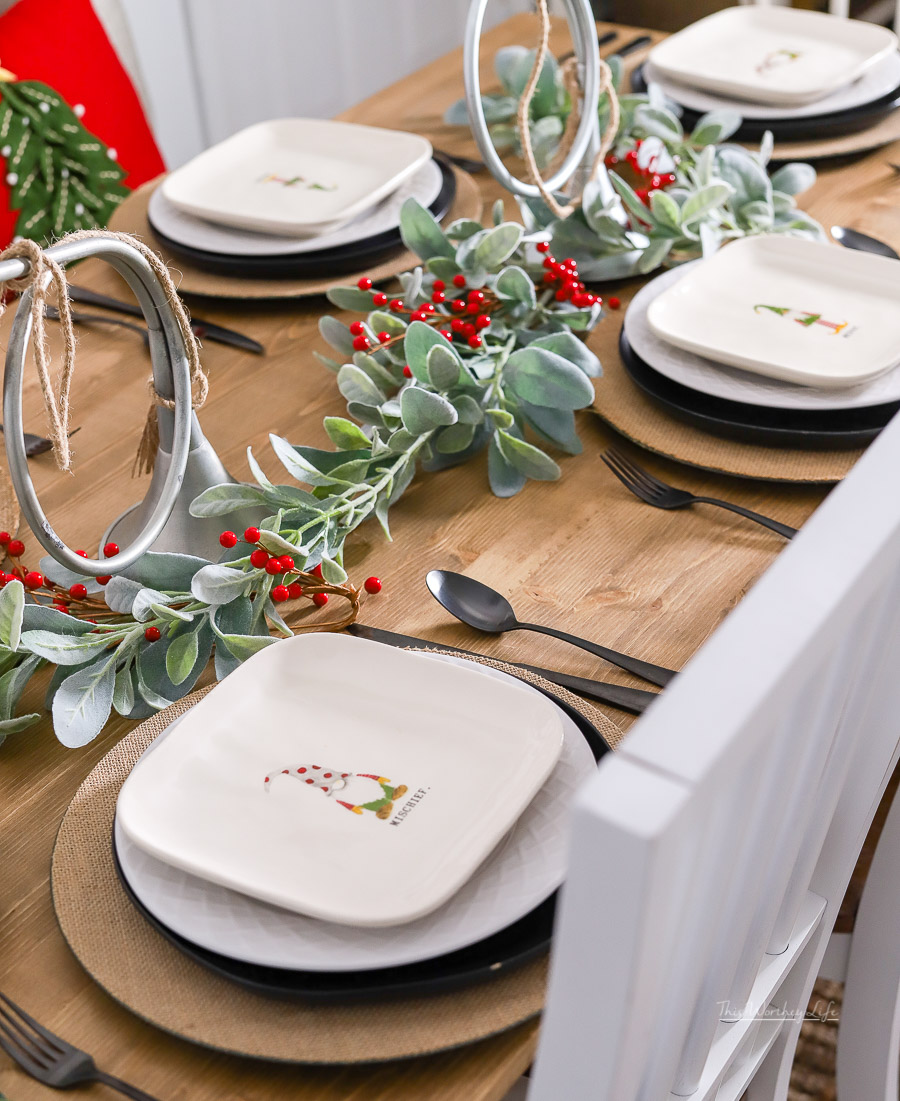 Ultimate Holiday Guide Tip: Things To Do Before Your Holiday Dinner
The few days leading up to your big holiday dinner will be spent on prepping, cooking, and making sure everything is ready.
Desserts are something you can make a few days ahead of time. Depending on your menu, a few of your other dishes can be made a day or two early.
Pro-tip: We love our food to be fresh, so we will only make food one day ahead of our holiday dinner.
Holiday Dinner Ideas
Here are a few of our popular recipes we make every year for our guests: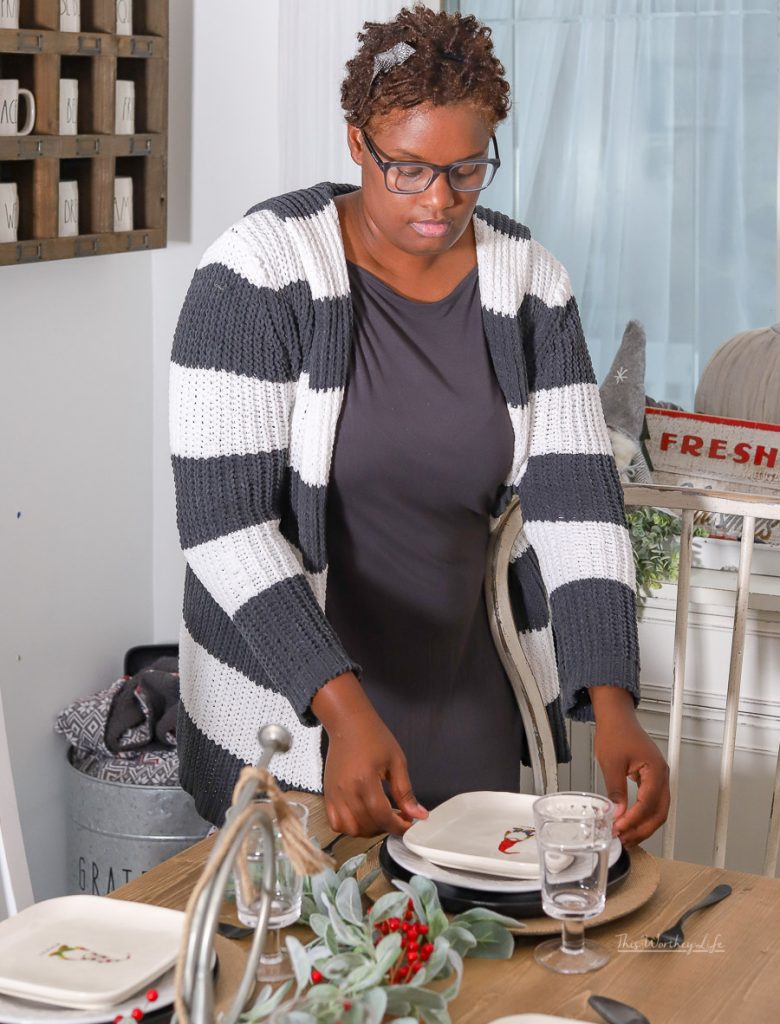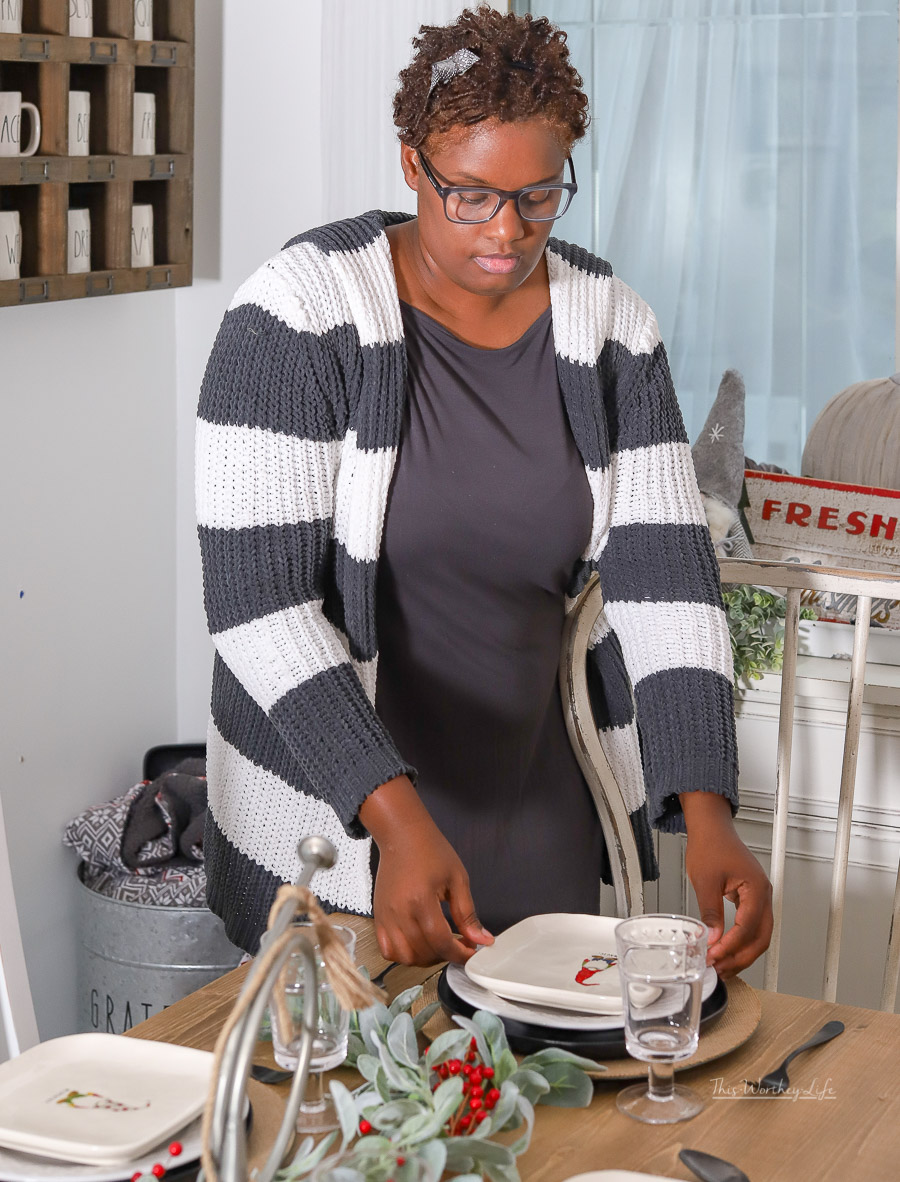 Easy Holiday Tablescape Idea
Another thing I like to get out of the way is prepping the table. I am a big believer in the idea that your tablescape has got to be on point, complimenting the food.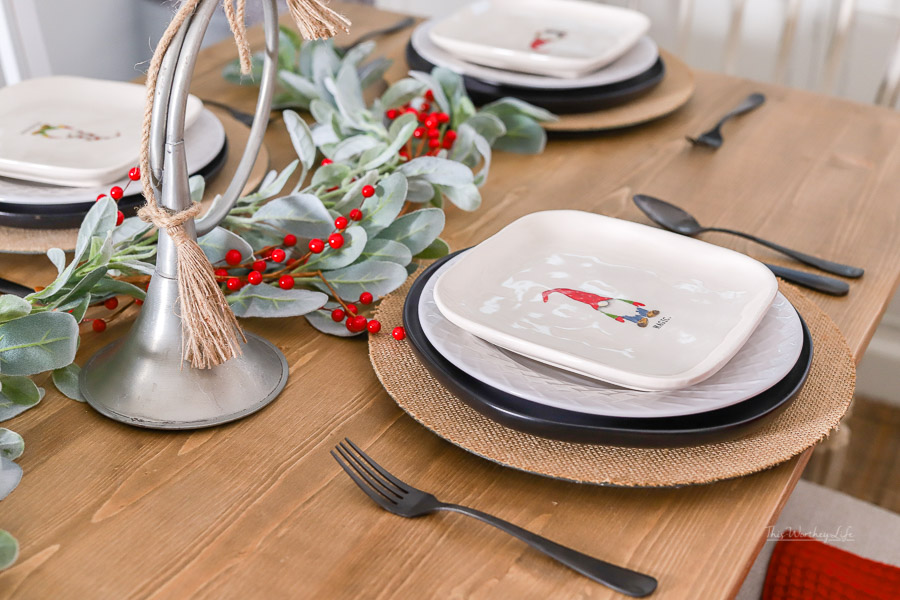 You don't have to go all out when it comes to putting together a holiday tablescape. For this idea, I put it together in about 15 minutes, using everything I already had around my house.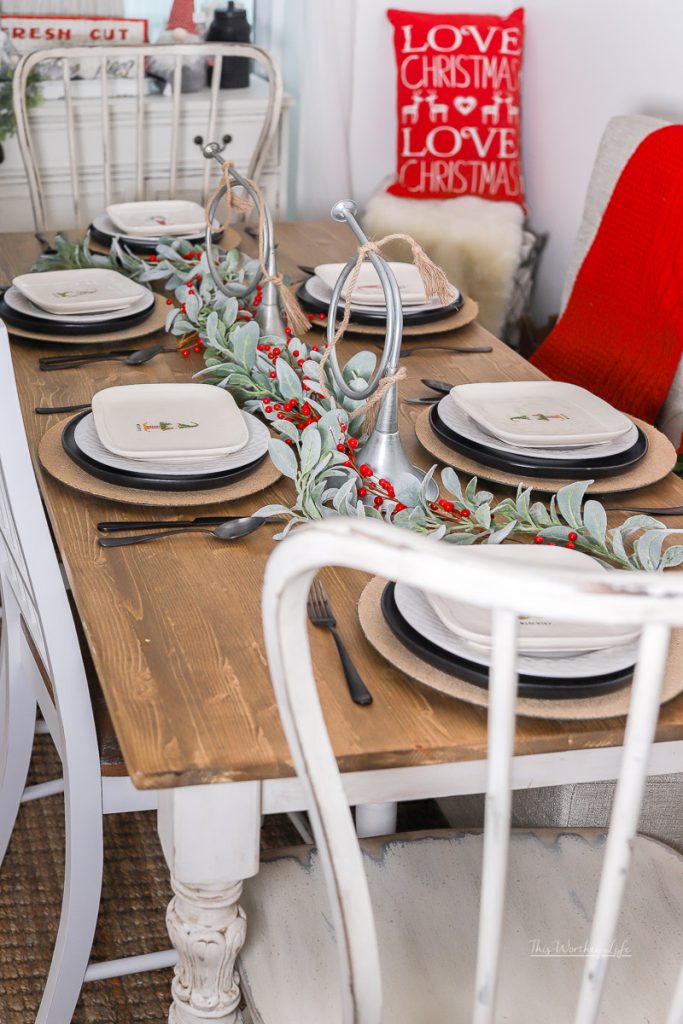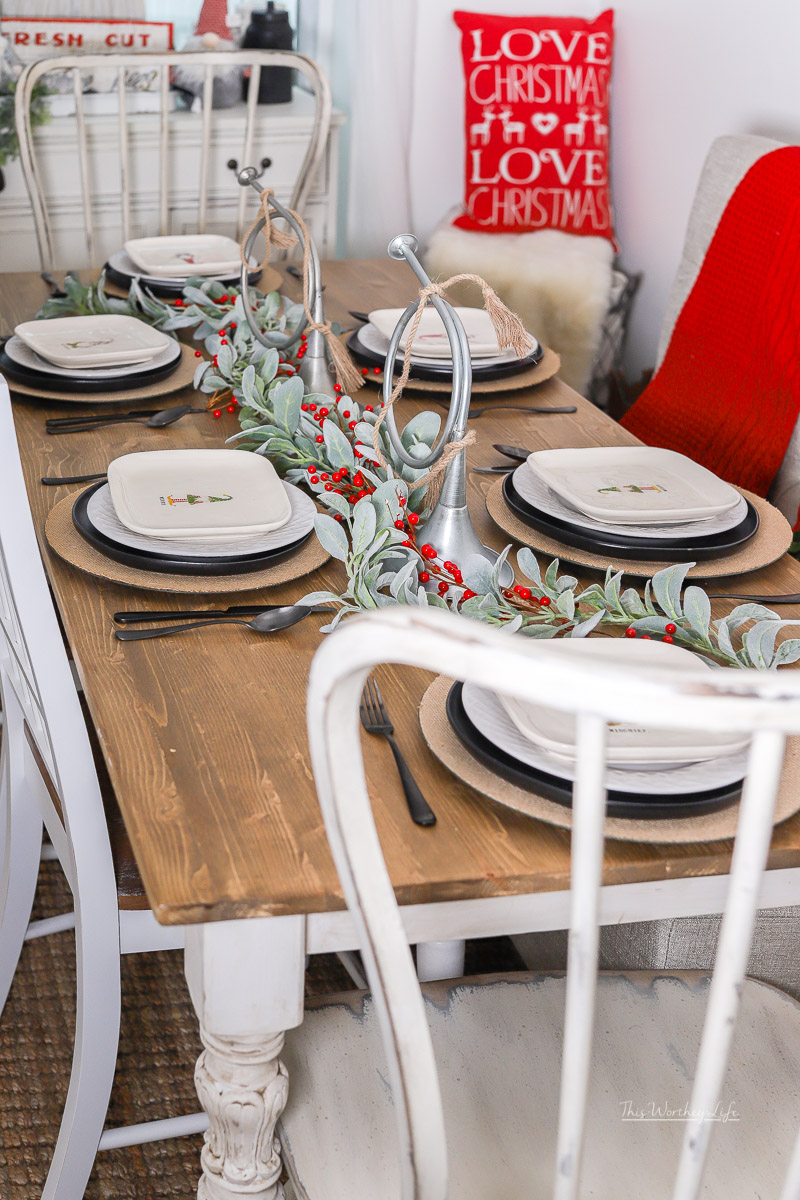 I used a linen charger, a black ceramic plate, a white plate, and a Christmas themed plate for the table setting. I added black silverware to give it a nice pop and a glass to the left of each plate setting.
Pro-tip: To be honest, there are many times where I may decorate the table, but give everyone paper plates. You can pick up holiday paper plates, as well as other paper products from your Dollar General store.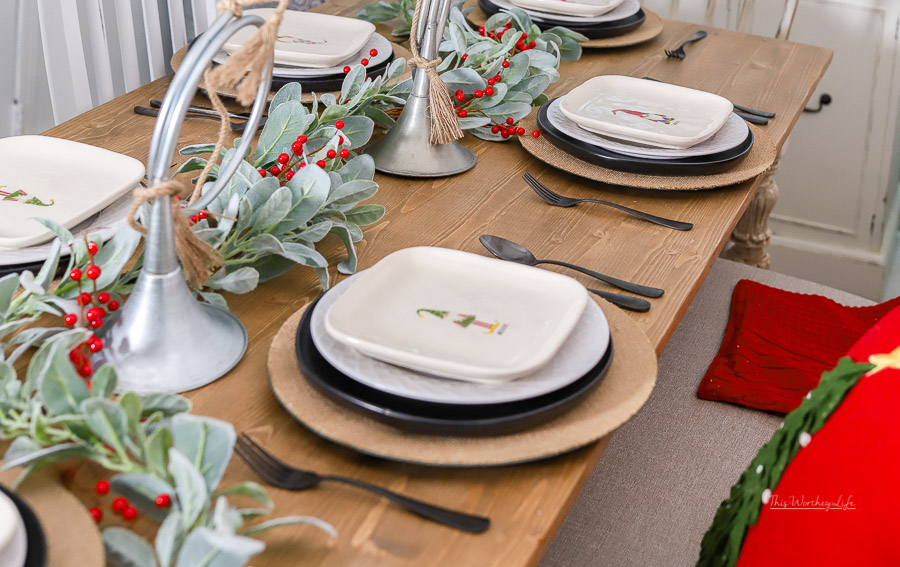 For the centerpiece, I added a sage garland, popping red berries into it, as well as two metal horns.
Pro-tip: When it comes to putting together a tablescape, use what you have!
And there you have it! With these tips and tricks, you will be ready to entertain your guests—even if they arrive a few days early. Whether it's a few friends or a slew of family members, these tips will help you feel prepared.
Prepping ahead of time means you get to spend more time during the holiday season creating priceless memories with your guests. Because, at the end of the day, that's the most important thing.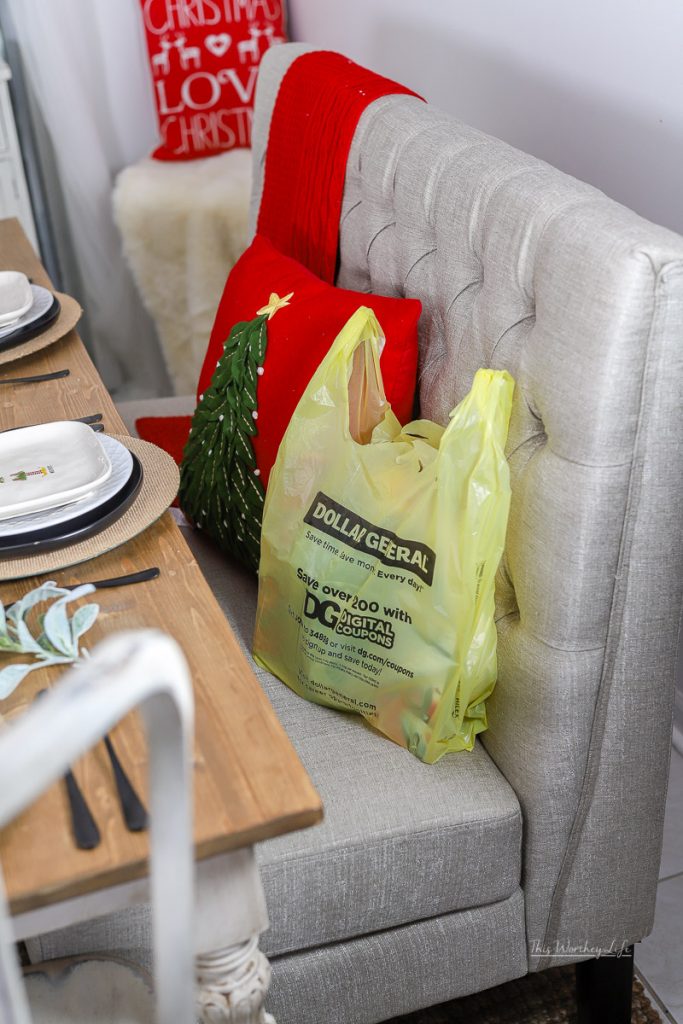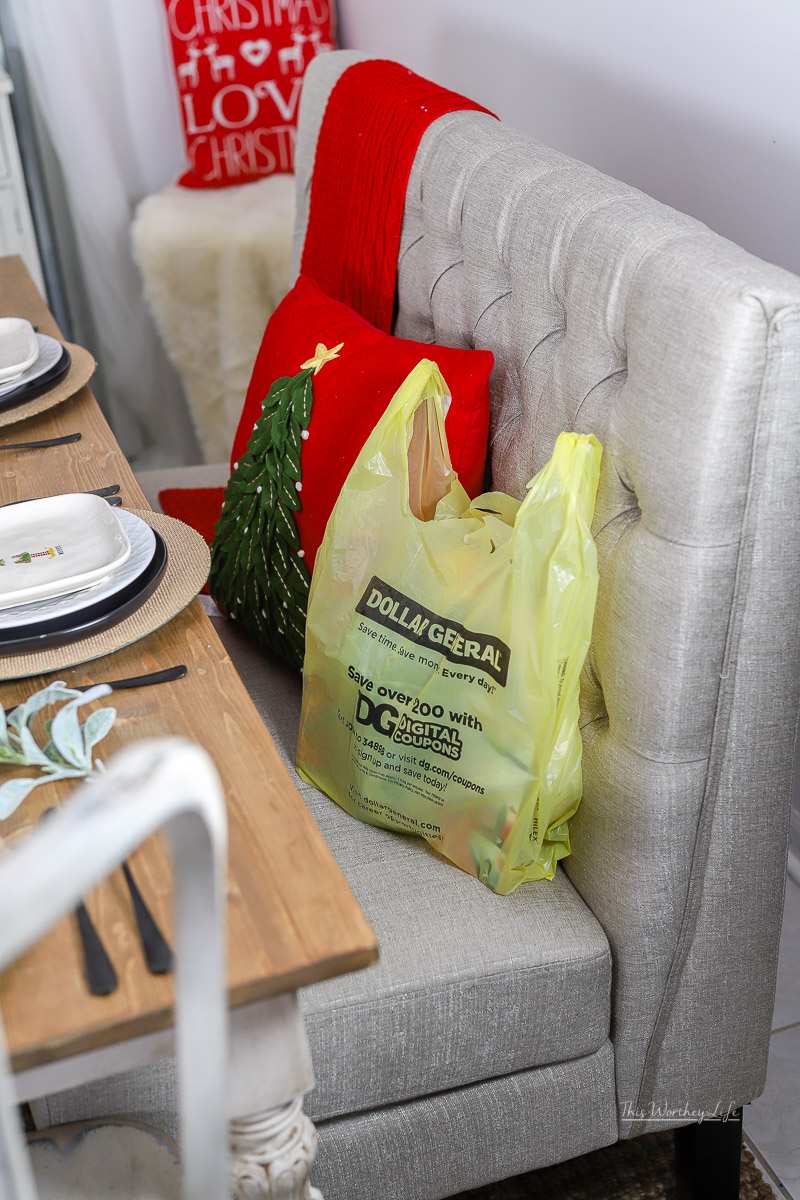 You can pick up all of the household essentials, including towels, bottled water, board games, and Febreze, at Dollar General. You will even save money with the $2 instant savings when you spend $12 on Febreze products.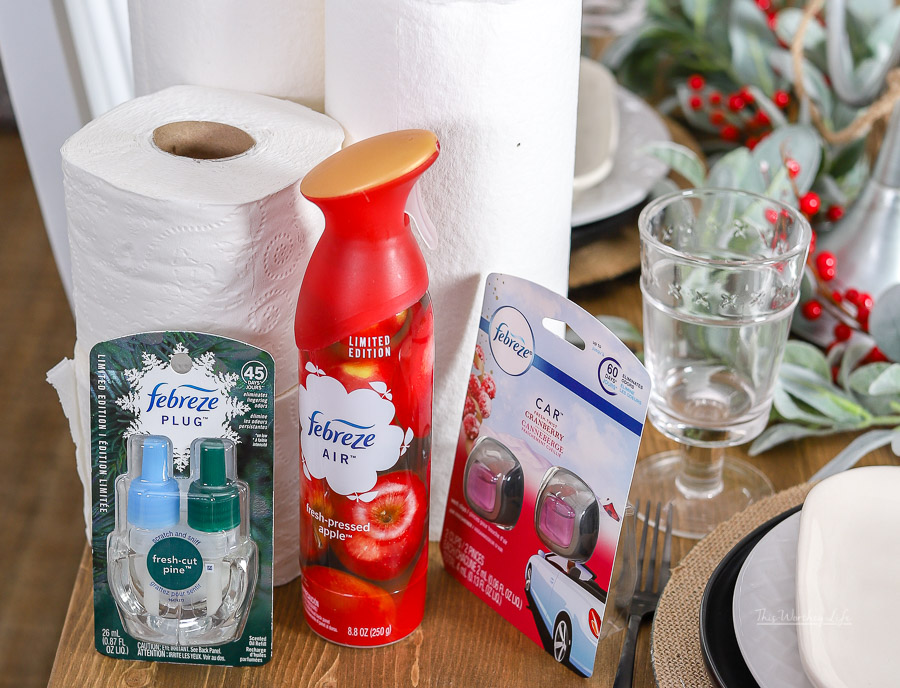 Happy Holidays!
Other holiday tips to check out:
Our 10 Tried + True Last-Minute Entertaining Tips
The One Thing You Need Before Entertaining This Holiday Season
Quick Holiday Entertaining Hacks When You're Short on Time