When we think of sangria, we don't typically think of whiskey. Instead, we think of Rioja wine, brandy, and all the fruit. Well, I am shaking things up a bit and making a Whiskey Ginger Beer Sangría! Our version isn't a traditional sangria because there's no wine, but it kicks like a mule, and that's all that counts. Cheers!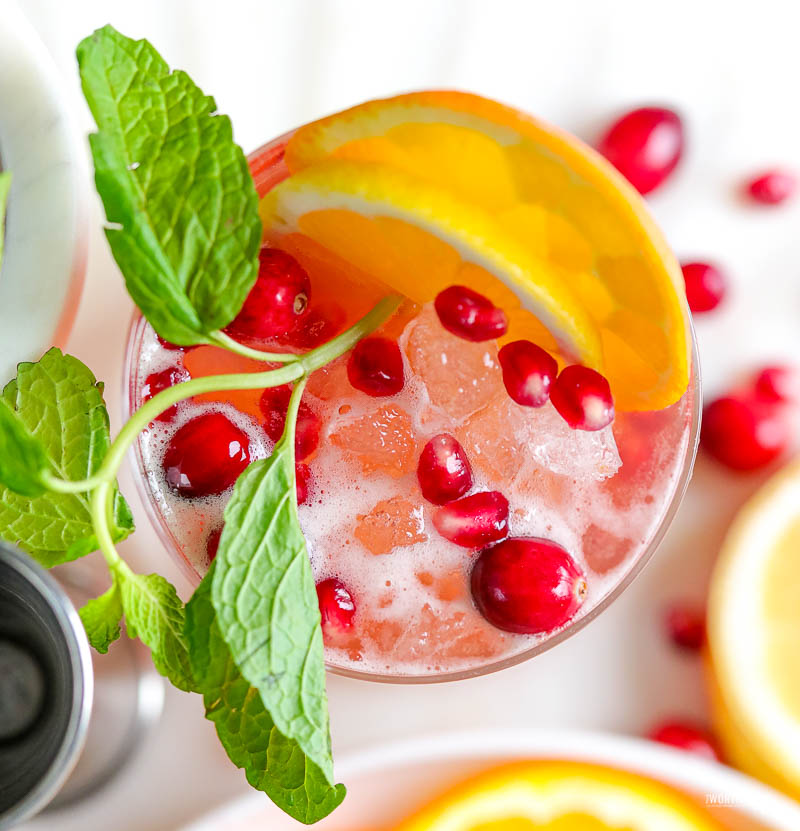 Whiskey Ginger Beer Sangria
I love to buck tradition, and it is evident in our version of sangría because our version has American Tennesee whiskey, which isn't anywhere close to red wine or brandy. I will say this, I have added an ounce of tawny brandy to this recipe before. I recommend tawny port over the ruby variety because the tawny isn't as sweet as the ruby version of port wine. Adding the port to this cocktail is a nod to the traditional sangria recipe, but unnecessary. Both versions are good, and I think no matter which version you choose to make, you'll be the happiest camper.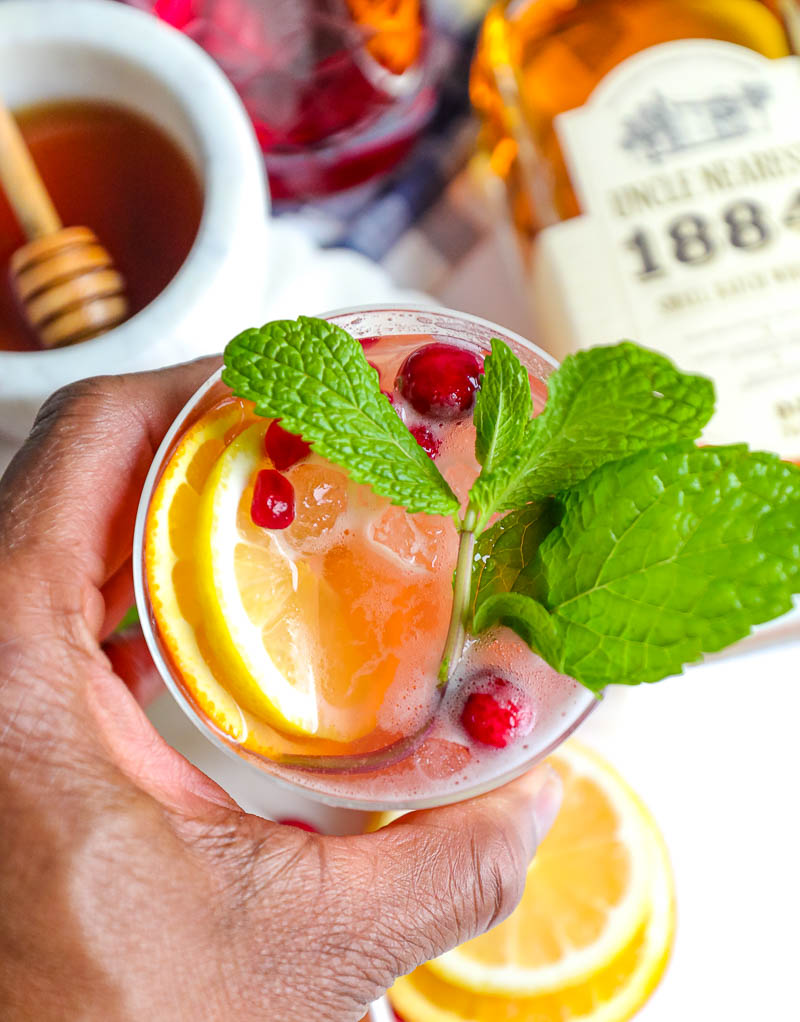 One of the things I love about making sangria is its versatility. The Spanish word sangria essentially means blood or bloodletting, so my guiding principle is that as long as it is red, I am good to go! Plus, adding whiskey is such an American ingredient, which makes it altogether more memorable and significant in that it makes sangria that feels, and taste, more like home. I also love the fizzy carbonation the spicy ginger beer adds; it makes the cocktail more vibrant and whimsical. Yes, I said whimsical! If you do not have a ginger beer, ginger ale will work well too!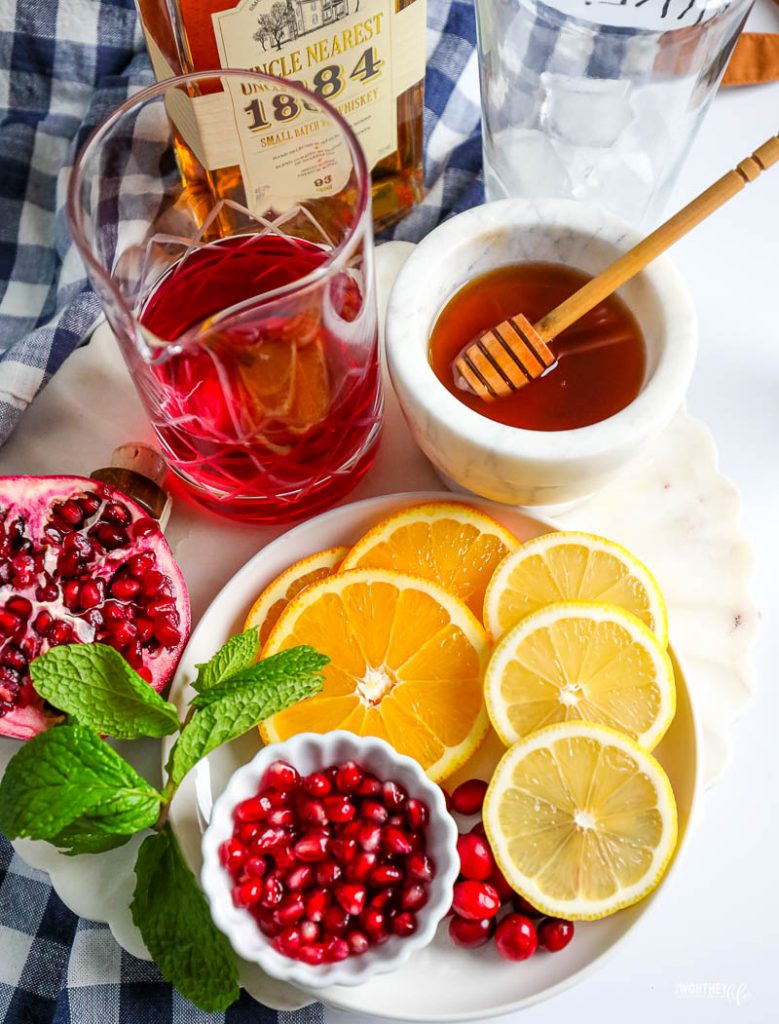 What You Will Need To Make Our Whiskey Ginger Beer Sangria:
Whiskey. I used Tennesee whiskey for this cocktail recipe but use your favorite whiskey, bourbon whiskey, or blended whiskey.
Port Wine. I prefer using a tawny port for our sangria, and it's an optional ingredient, but feel free to use a ruby port as well. The ruby port is sweeter, but it's entirely up to you.
Pomegranate Juice. I love using pomegranate juice in this recipe because it's one of my favorite juices to drink, but if you don't have pomegranate juice feel free to use cranberry juice, cherry juice, or blueberry juice for delicious a berry forward cocktail.
Honey Simple Syrup. To make honey simple syrup, place a saucepan over med-high heat and add an equal amount of water and honey and stir until the water mixture begins to boil, then remove from heat. Allow the mixture to cool, then pour into a Mason jar and store in the fridge. The syrup should keep for up to a week. Don't have honey? You can use agave, maple syrup, or coconut nectar syrup.
Aromatic Bitters. I love using bitters because they help balance out the sweet ingredients of a cocktail. For this recipe, I used aromatic bitters, but you can also use orange bitters as well.
Spicy Ginger Beer. For those who love ginger beer, then this is going to make you smile. I love a good quality ginger beer because it adds a bit of sex appeal to mixed drinks and mocktails.
Orange. Lemon. Pomegranate. Whole Cranberries. Fresh Mint. This cocktail puts the garnish in garnish! Plus, like any sangria, the addition of fruit is what makes it all worth the effort. Speaking of fruit, use your favorites like pineapple, cherries, pears, apples, and mango!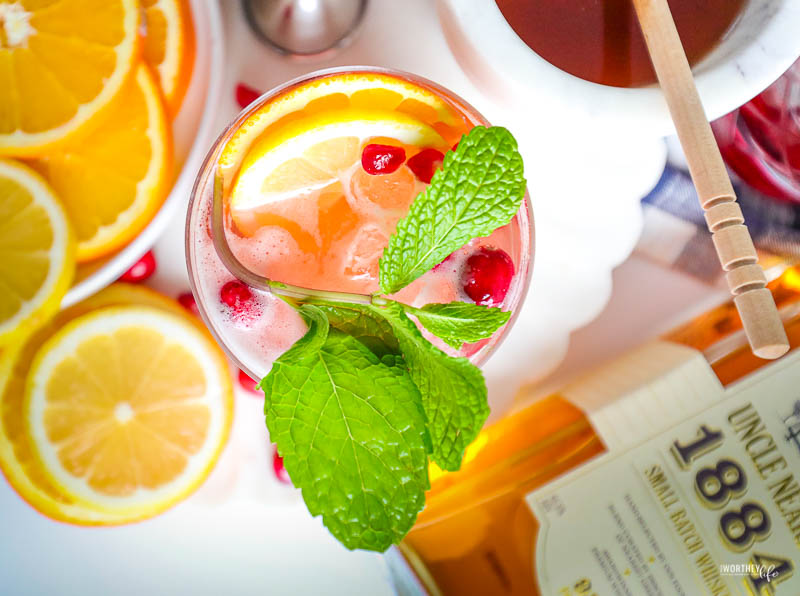 Whiskey Ginger Beer Sangria
Serves 1
Ingredients:
Ice
1 1/2 ounces whiskey
1/2-ounce tawny port (optional)
1-ounce pomegranate juice or cranberry juicy
1-ounce honey simple syrup
2 dashes Angostura aromatic bitters
spicy ginger beer or ginger ale
1 orange slice divided
1 lemon slices divided
1teaspoon pomegranate seeds divided
1 sprig of fresh mint divided
4 whole fresh cranberries divided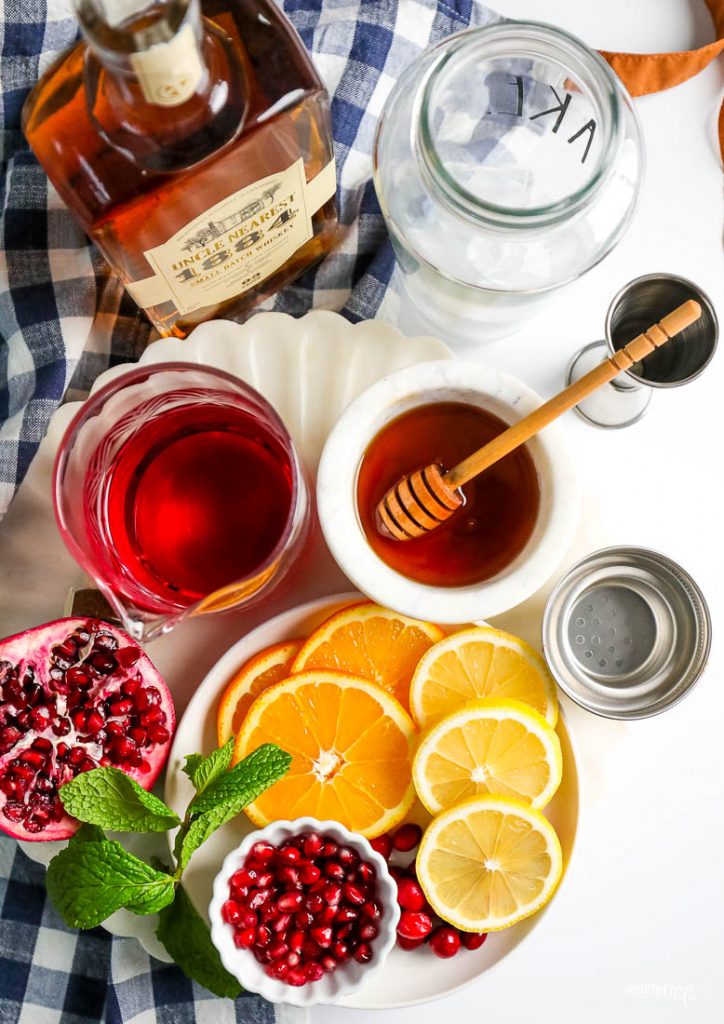 Directions:
Into a cocktail shaker, add ice, whiskey, tawny port, pomegranate juice, honey simple syrup, and angostura citrus bitter, secure the lid, and shake vigorously for 30 seconds.
Divide and strain over ice into two standard rocks glasses and top with spicy ginger beer.
Garnish each glass with slices of fresh orange and lemon, a tablespoon of pomegranate seeds, four cranberries, and a sprig of fresh mint.
Serve.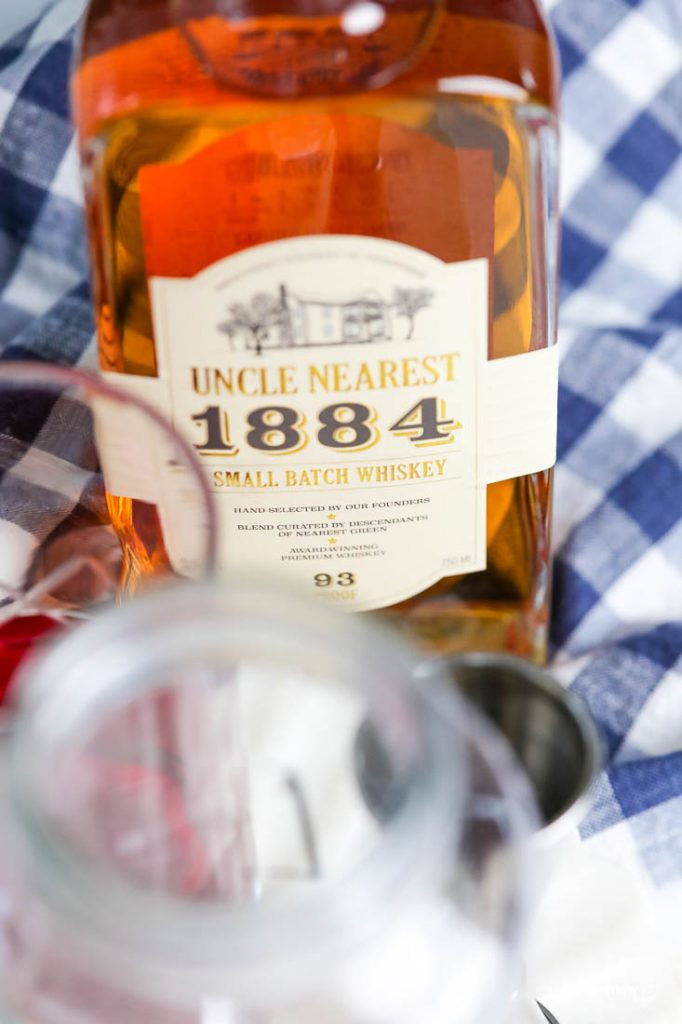 Can I use another dark liquor instead of whiskey?
Although whiskey is excellent, you can use other dark liquors like dark Jamaican rum or cognac. Want to mix it up? Try replacing the whiskey with Jägermeister or a good sloe gin.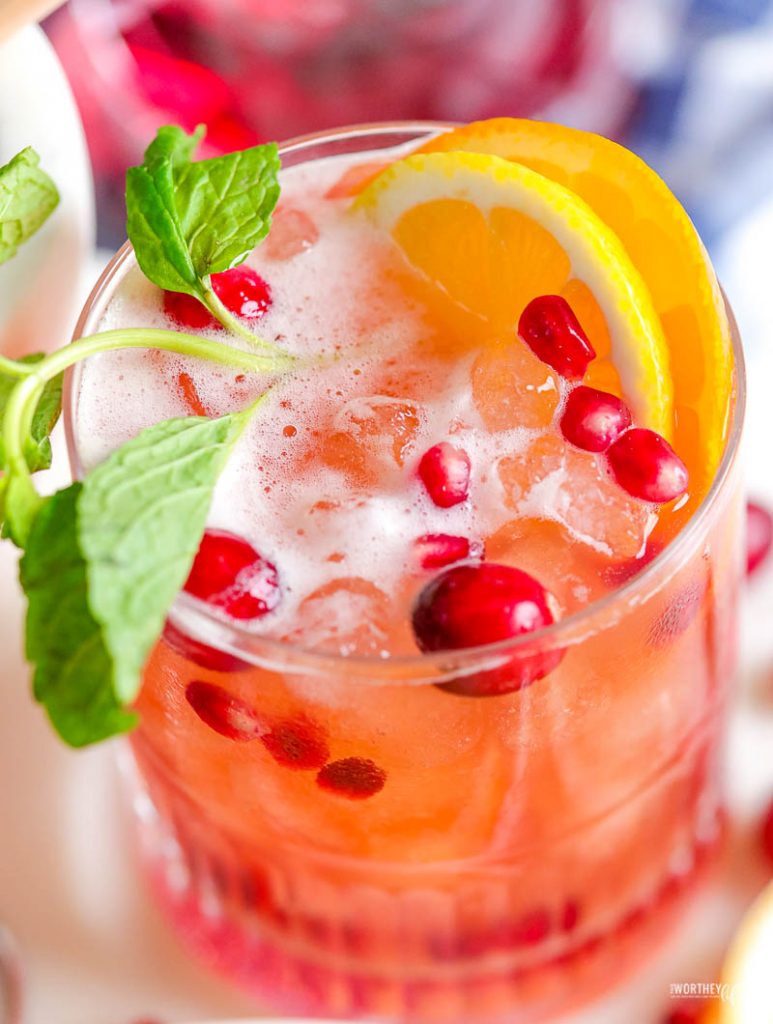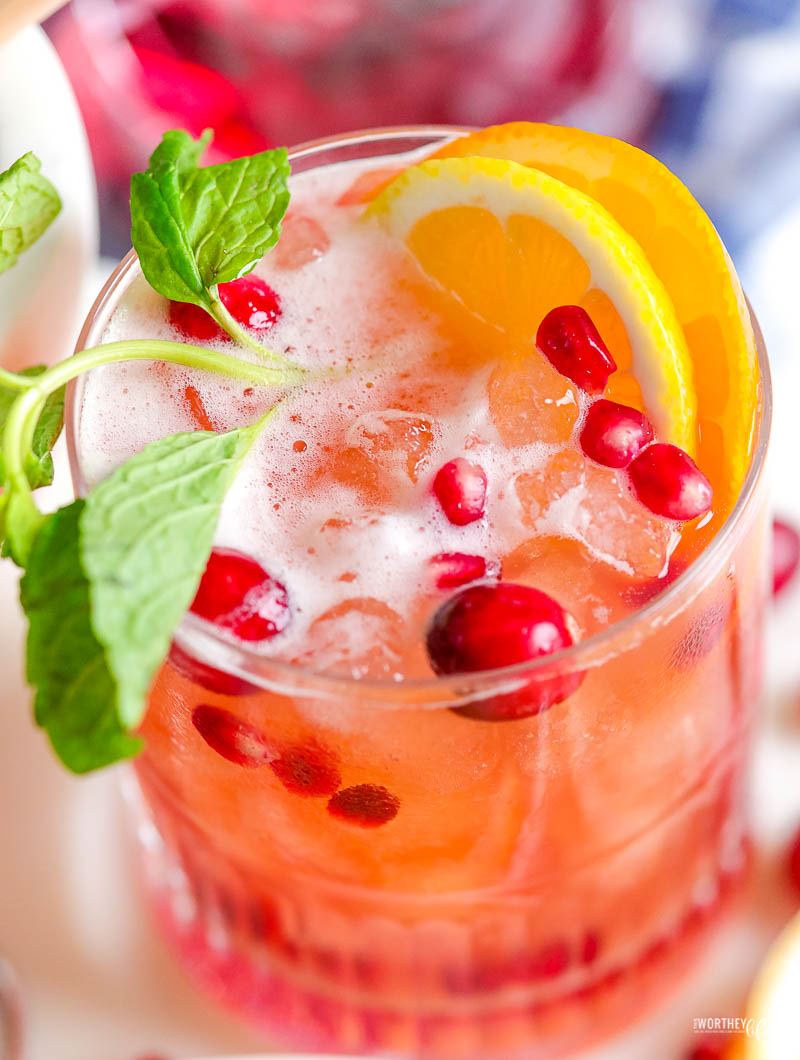 Can I make this to serve a crowd?
Yes, multiply the ingredients by how many people you are serving.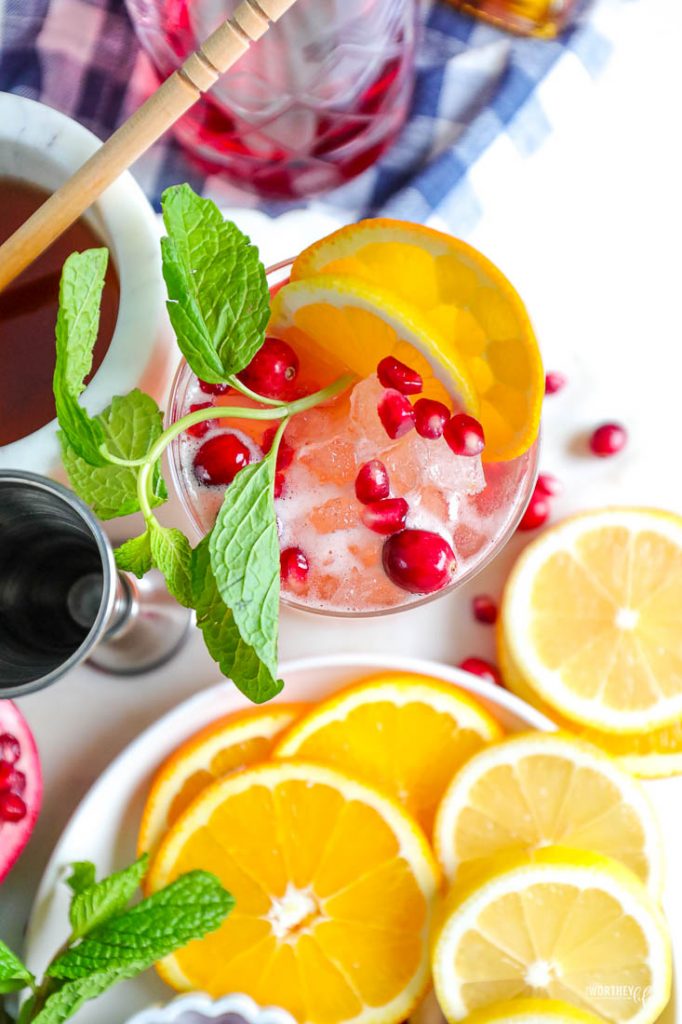 Is this a summer or winter drink?
This is a great all-year long cocktail that's just as good in January as it is in June. Enjoy!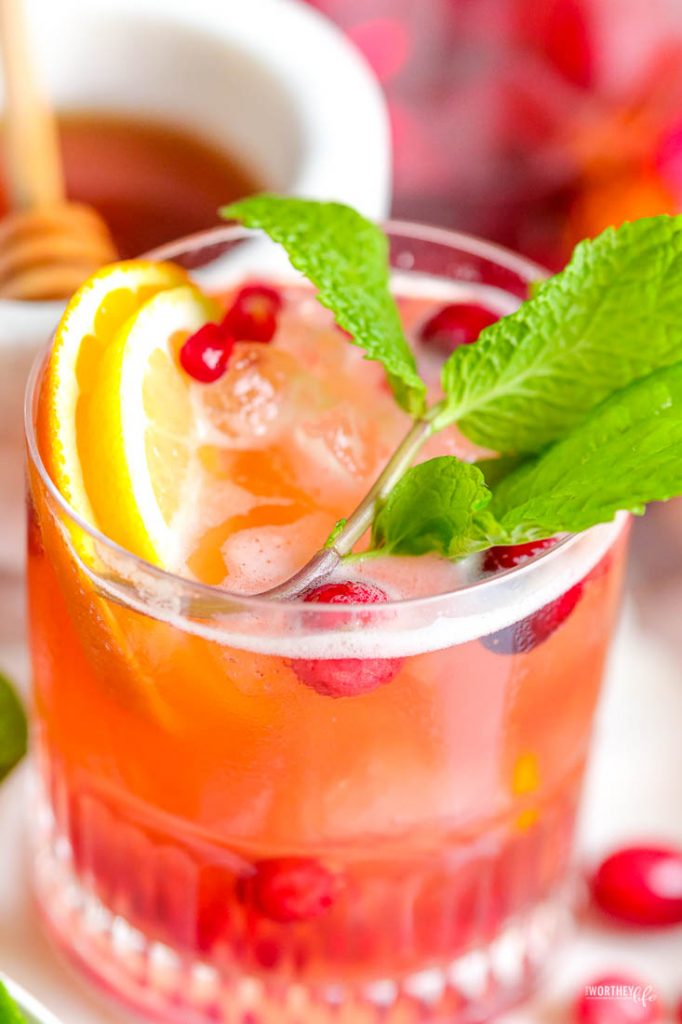 Now that you have the recipe, the only question is when are you going to make it? This is a great holiday cocktail, but it is just as good, and very necessary, in June as it is in December. So grab what you need to grab and pour this one in your cup! Cheers!
Find more holiday drinks to try below:
Mulled Sangria Mocktail Made In the Instant Pot
Holiday Cocktail | Rosé Sangria