Fall is here, and we're pulling out all things apple cider in our new cocktail made with rye whiskey, apples, peaches, and cinnamon. See how to make this fall cocktail made with whiskey and why it should be on your drinking list for this season.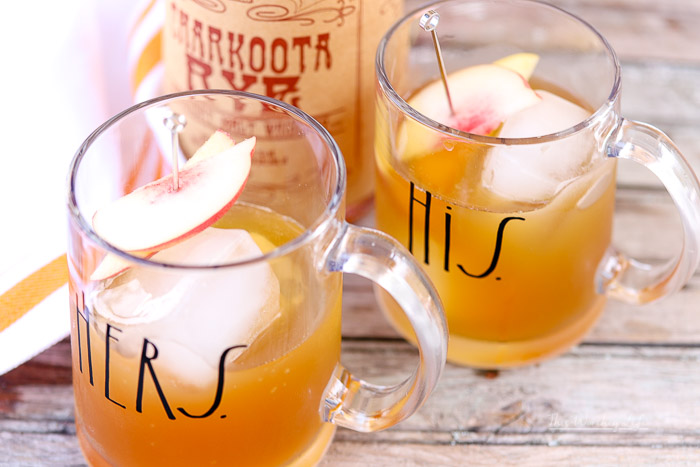 White Peach + Apple Cider Cocktail
It's almost fall y'all, and for me, the cocktails change with the seasons. Right now our local grocery stores have plenty of apples and fresh peaches, I can put these into my favorite fall cocktails. Say hello to our Peach + Apple Cider Cocktail and it has so many delicious fall flavors like apples, peaches, cinnamon, and rye whiskey! Yes, rye whiskey.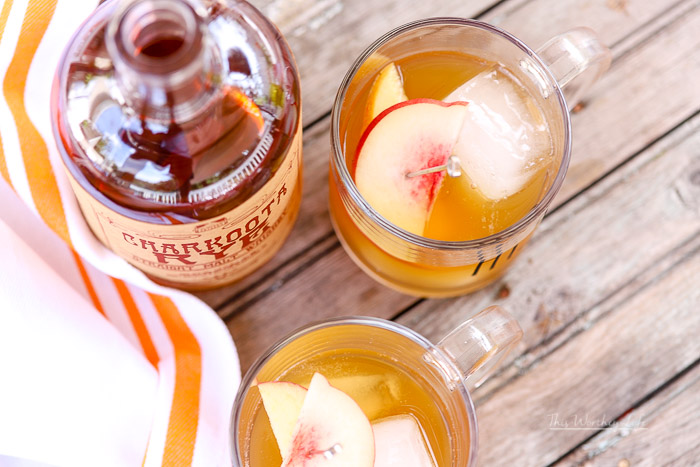 So what is rye whiskey anyway?
Well, I'm glad you asked! In the U.S., "rye whiskey" is, according to the U. S. government, is produced from a mash of at least 51 percent rye. Additional ingredients include a mash of corn and malted barley and distilled not exceeding 160 U.S. proof (or 80% abv= alcohol by volume). The whiskey is then aged in charred, new oak barrels for varying lengths of time.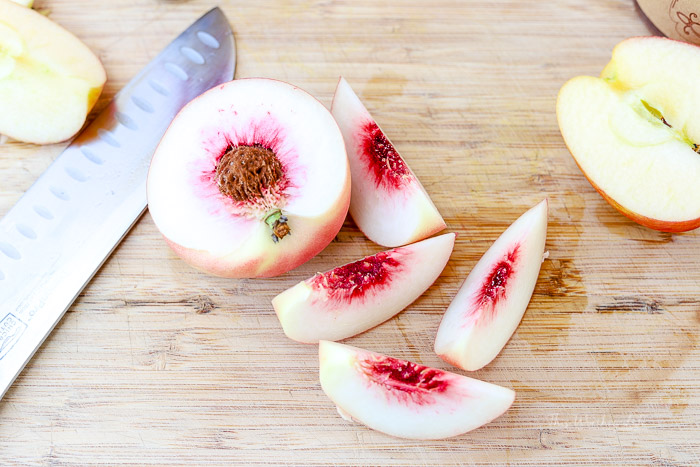 But the key to this refreshing cocktail is the spiced white peach and apple simple syrup I made with lots of cinnamon, rosemary, and clove. And instead of a granulated sugar base, I used light brown sugar.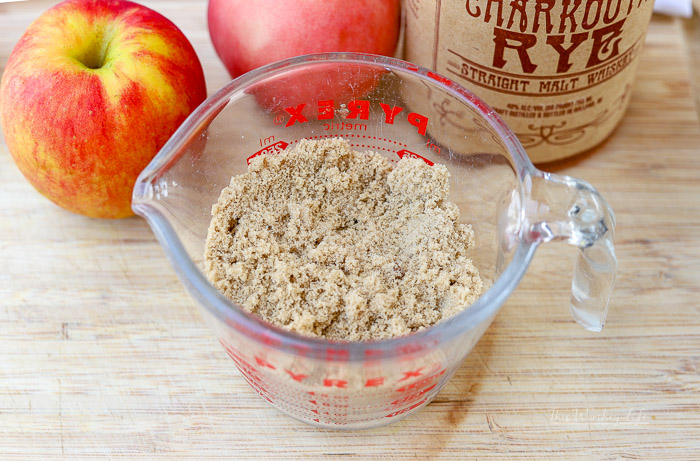 Using the light brown sugar gives the simple syrup a richer taste which compliments the rest of the ingredients perfectly.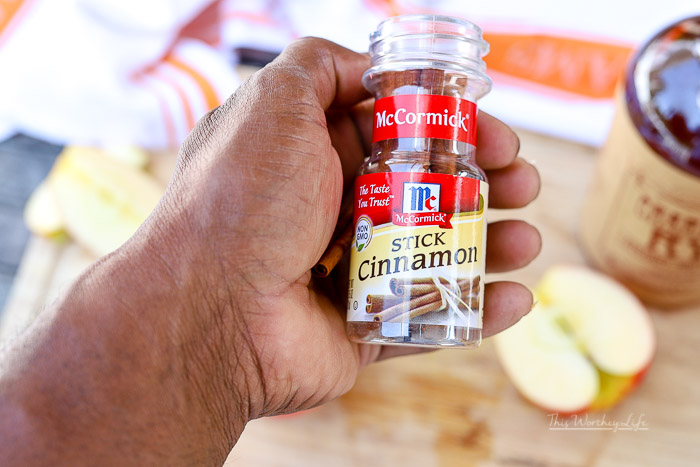 Adding cinnamon sticks to the mixture was a natural because I don't think anything compliments fall apples better than the unique flavor of cinnamon.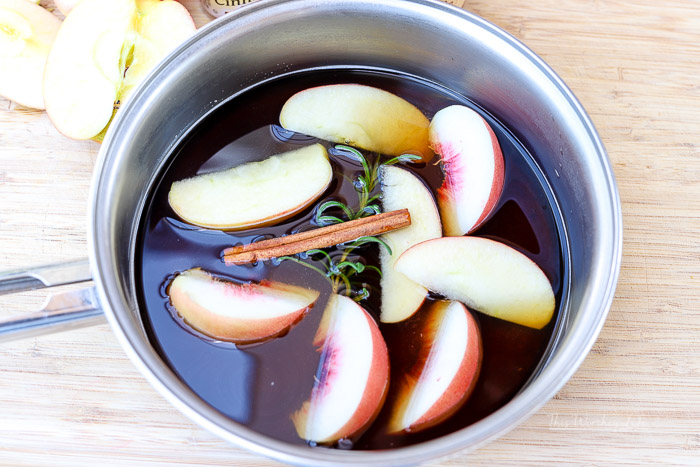 Once all of the ingredients are in the pot allow everything to simmer on low heat for 20-25 minutes with a tight-fitting lid on top.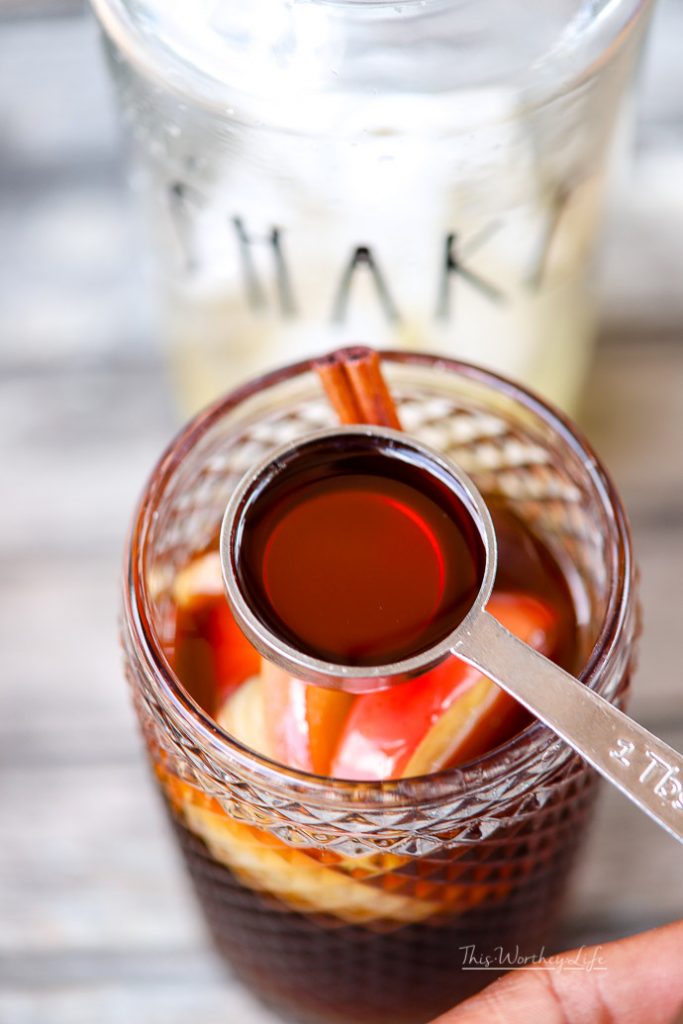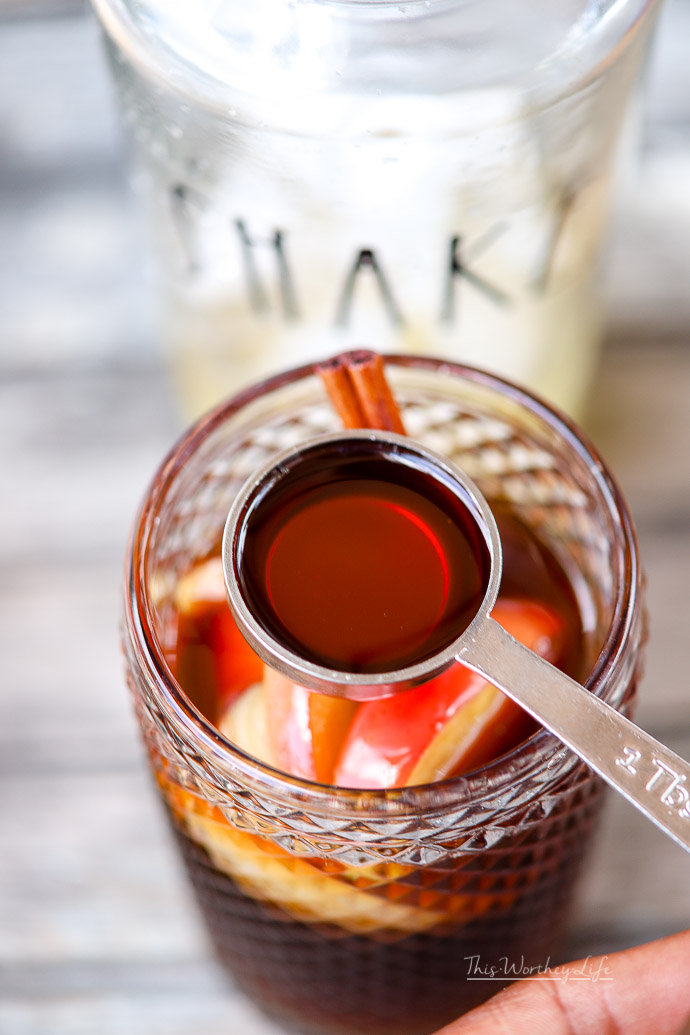 Add this wonderful fall inspired simple syrup to your cocktails and be prepared to be wowed!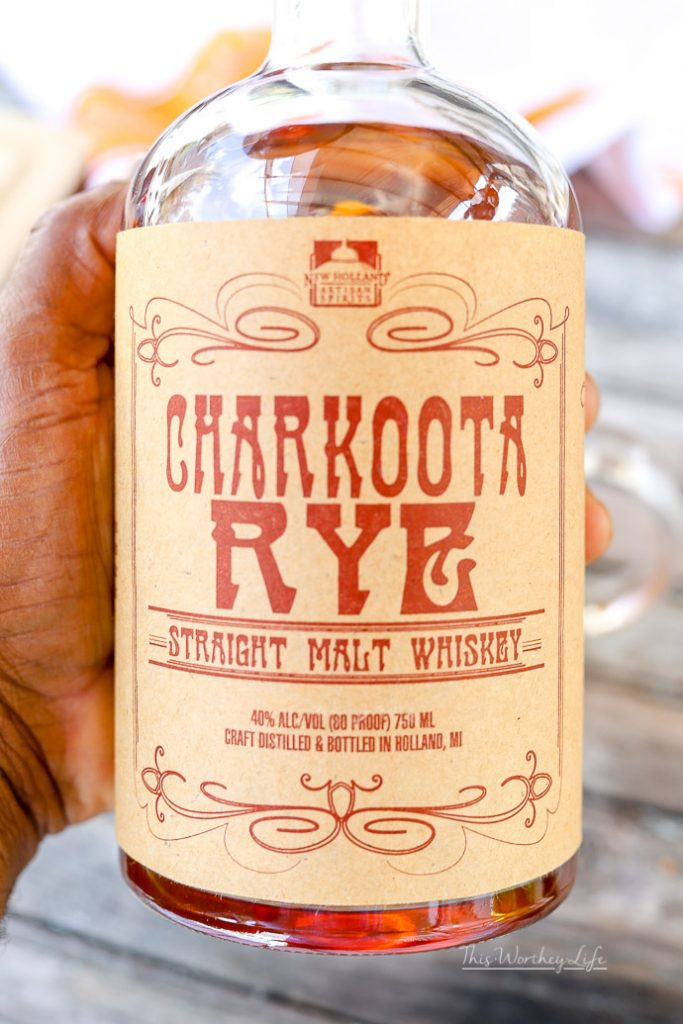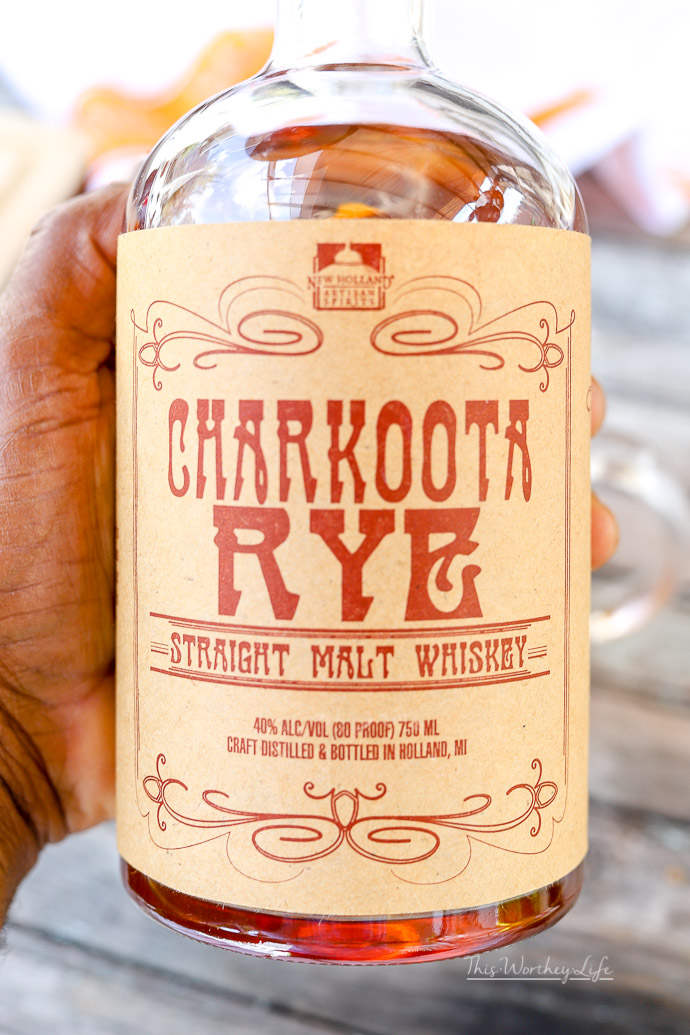 A good cocktail starts with a great spirit, and you can't go wrong with the Charkoota Rye their serving up at New Holland Knickerbocker!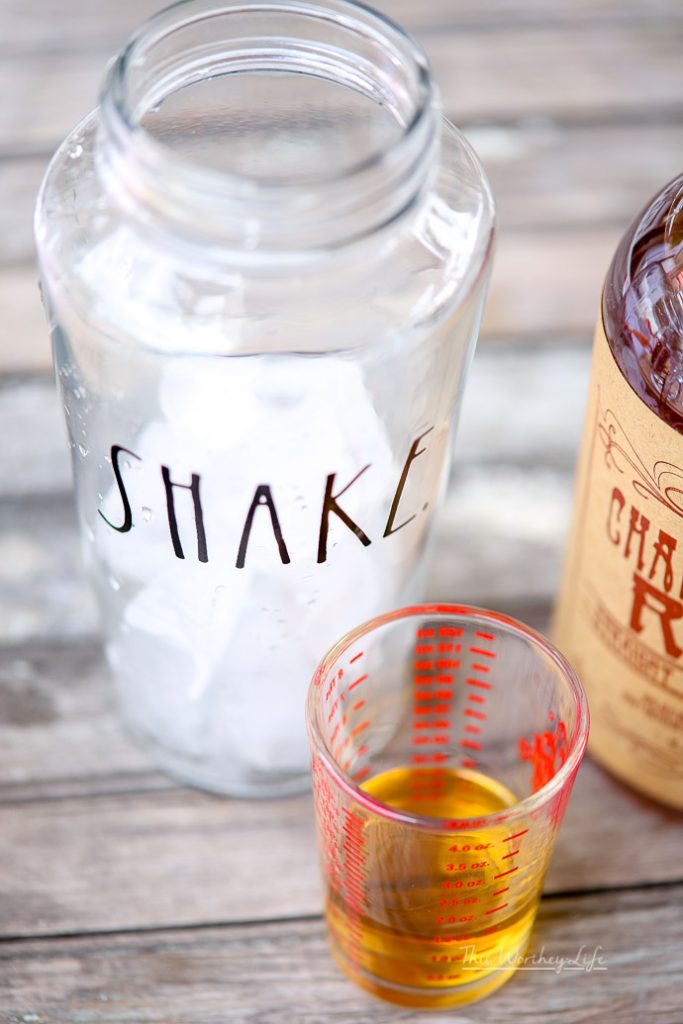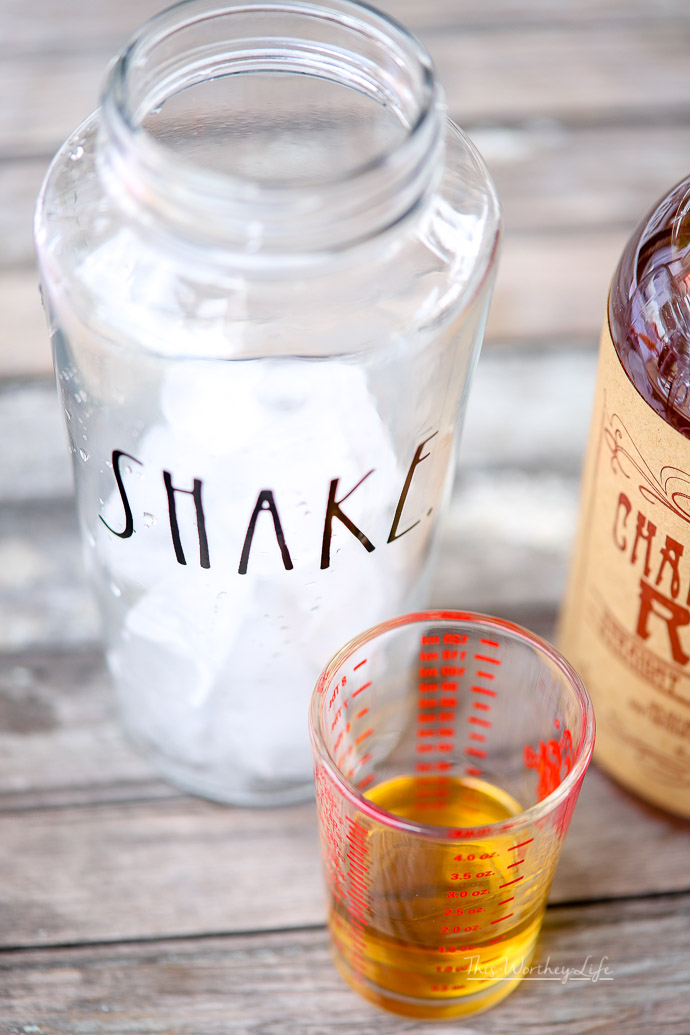 Just an ounce and a half is all it takes to make this one fall cocktails you won't soon forget!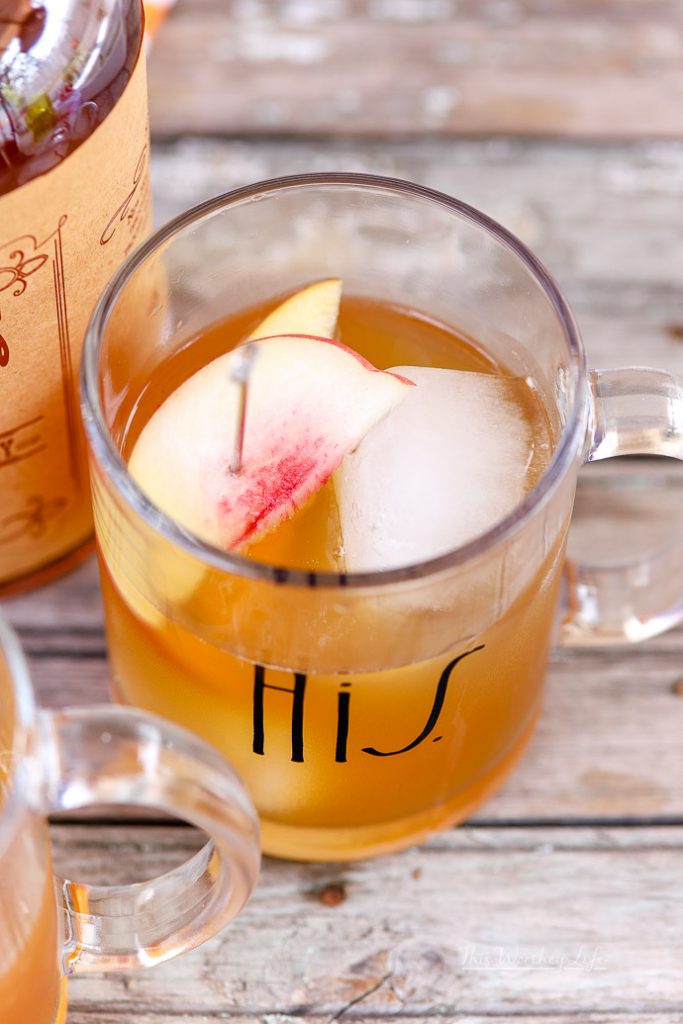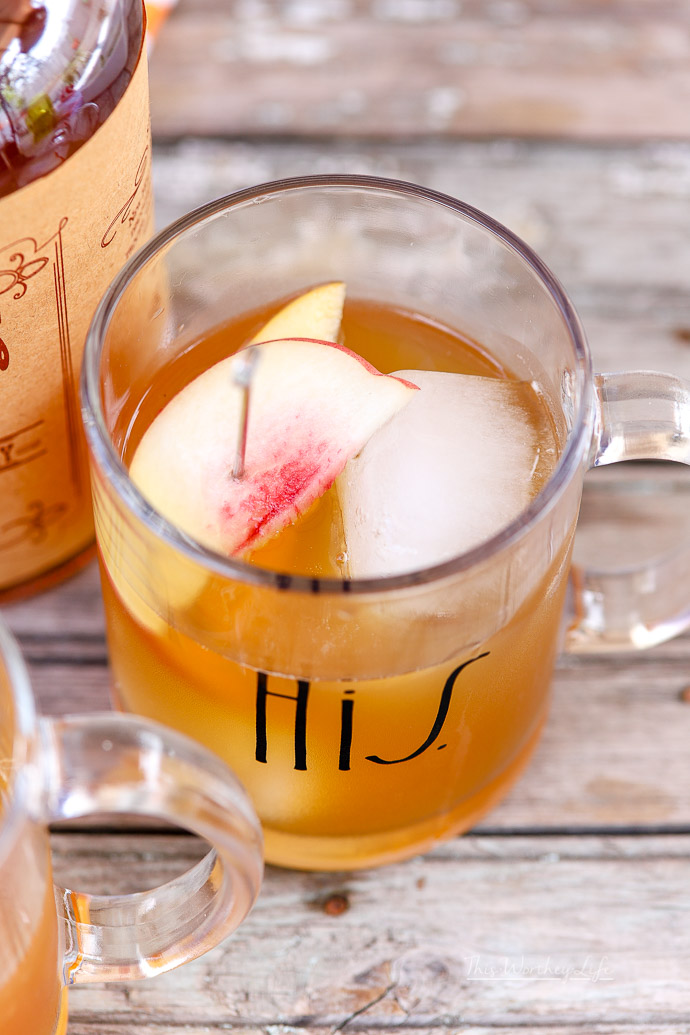 Let's hear it for fall cocktails, and this one is a delicious doozy. Cheers!
White Peach + Apple Cider Cocktail
Ingredients:
1 1/2 ounces Charkoota Rye
1-ounce white peach & apple spiced simple syrup
3 ounces apple cider
ice
white peach and apple slice garnish
Directions:
Into a cocktail shaker add ice, rye whiskey, simple syrup, and apple cider.
Secure the lid and shake vigorously for thirty seconds.
Pour over ice into a standard rocks glass.
Garnish with fresh slices of white peach and apples.
Serve.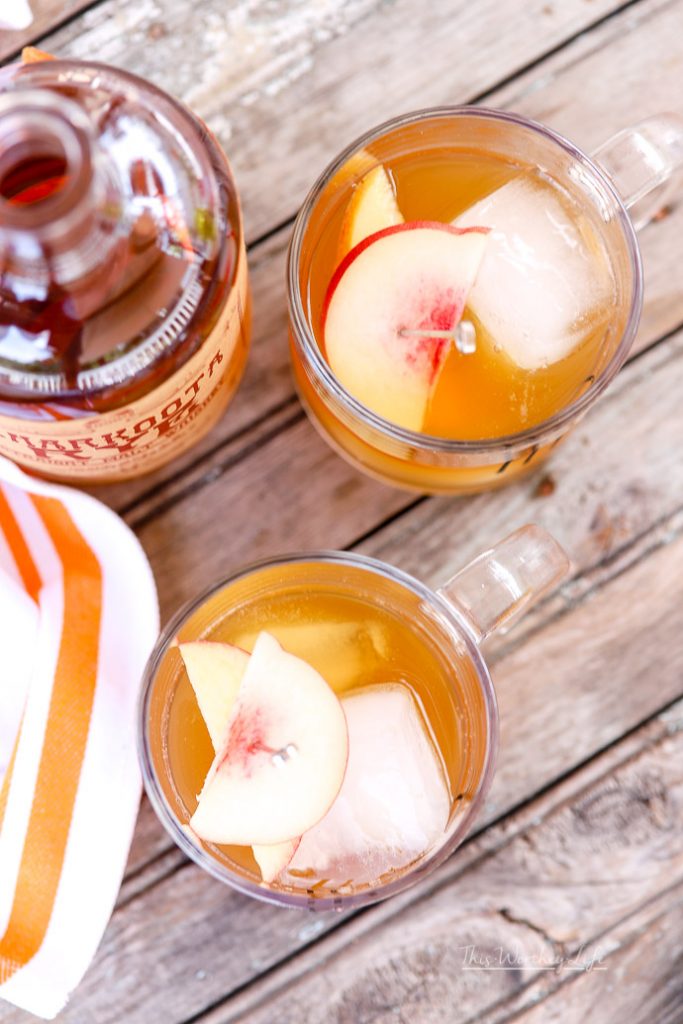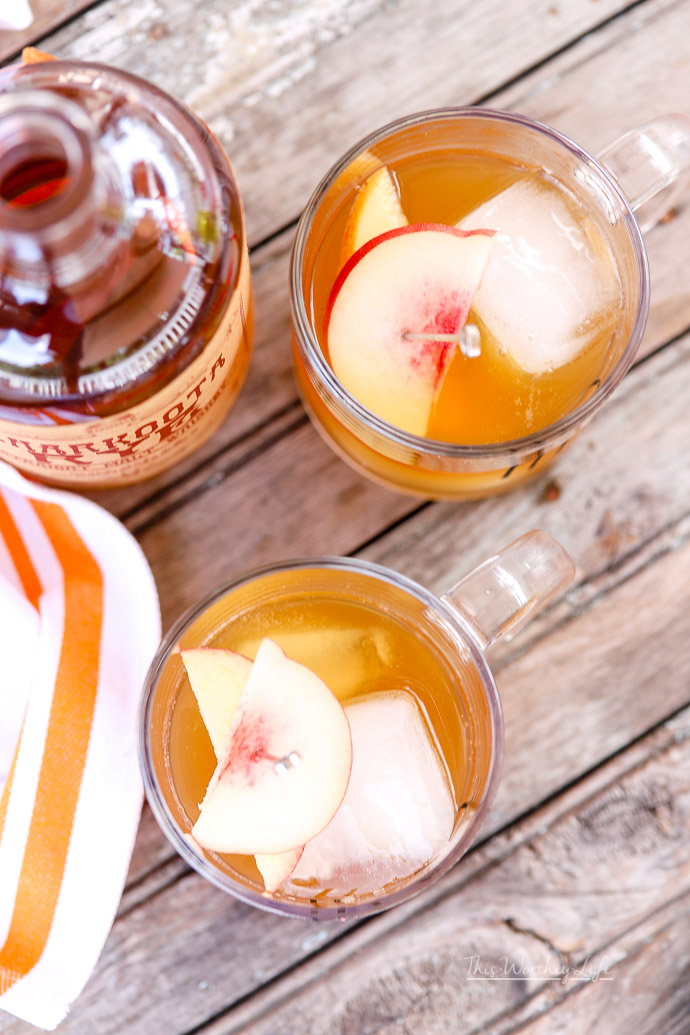 Love apple cider? Find more delicious fall recipes using apple cider below:
Kid-Friendly Halloween Drink: Green Apple Cider Lemonade
Whiskey Apple Crisp with Salted Caramel & Toasted Marshmallow