These Free You Make My Heart Pop Printable Valentine Tags are so cute! Who doesn't love Valentine's Day loaded with puns? The best part? They're free!
Trust me on this – you're not going to want to miss these You Make My Heart Pop Free Printable Valentines Tags.
They are the perfect way to give a unique and fun gift for Valentine's Day.
See our Free Valentine's Day Printables for even more fun!

You Make My Heart Pop Free Printable Valentines Tags
Celebrating Valentine's Day is so much fun. It's one of those holidays you can mix and match and just think outside the box. Since it's a holiday, kids and adults both like to celebrate, this adds to the fun!
Using printable gift tags makes the entire gifting process unique.
And since fidget and pop toys are SUPER popular right now, these are the perfect addition to a gift, bouquet of flowers, edible arrangements, DIY date night in a jar, etc.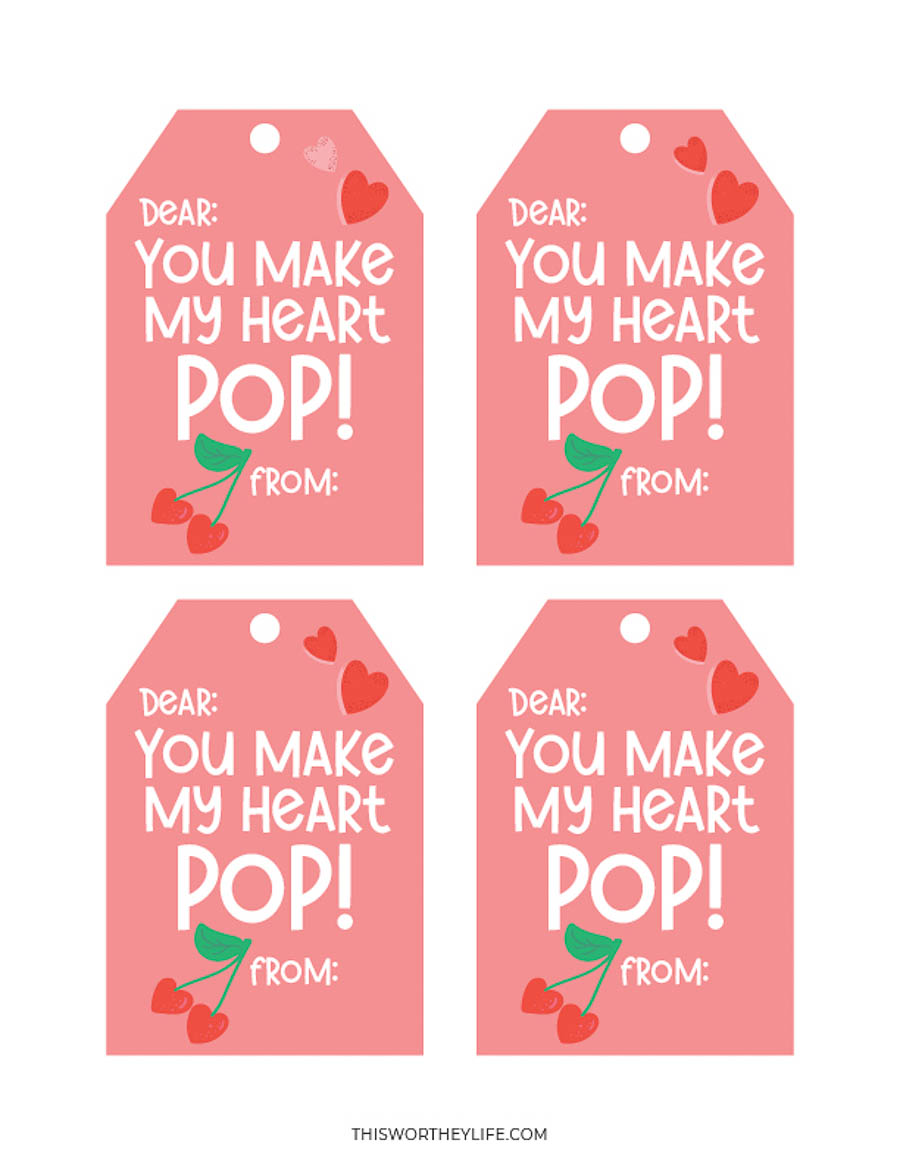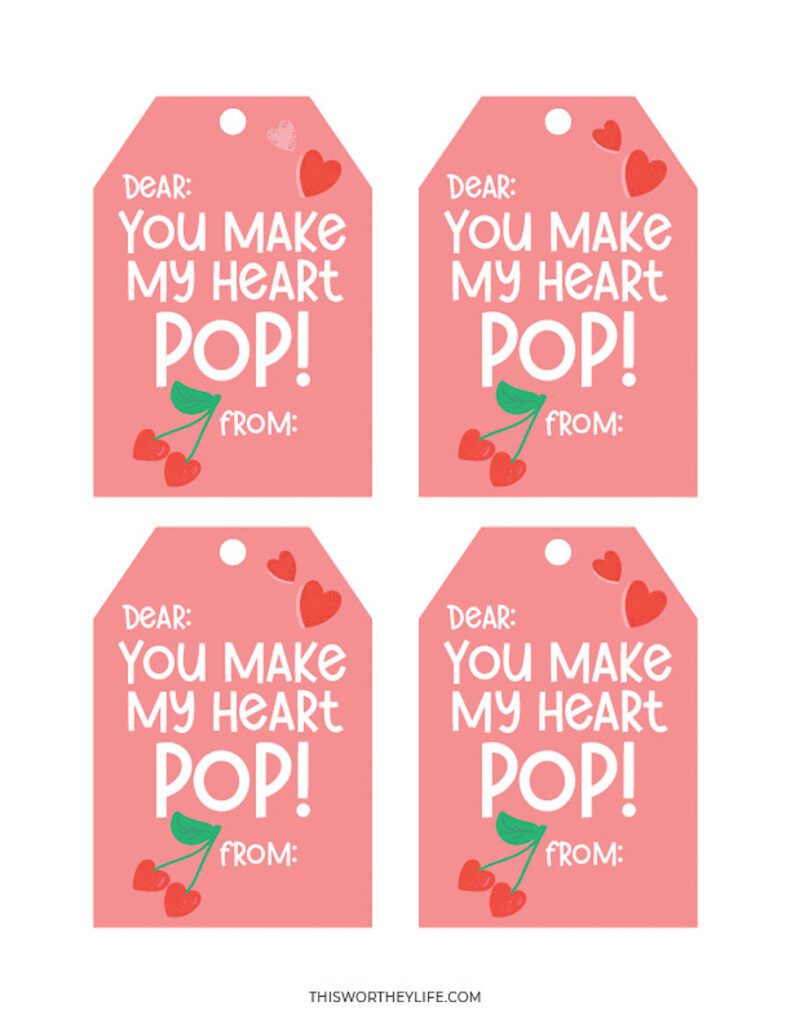 You Make My Heart Pop Tags
What I love about these gift tags is you just have to print and cut them out. This makes such a simple process for busy moms and dads who just don't have the capacity to make anything homemade.
And no guilt about that! This is why these gift tags are FREE for you to use. Just make sure you have the kids help out in cutting them out as well so they're part of the process.

Fun Ways to Use these Free Valentine's Printable Tags
The great thing about gift tags is they're pretty straightforward. These printable tags are easy to print, cut out, and attach to whatever you're using them with.
These Valentine tags can be attached to pop-it toys and fidget toys and even a can of soda (pop!) as well! It's your play on words and gift ideas, so have fun with it.
There is a section you can use to attach with a string or ribbon or just tape it directly onto the gift, like our Date Night Movie Gift Basket Idea.
We typically use these in place of cards, and they're always a hit. There's more than enough room on the back to write a cute saying or add a name.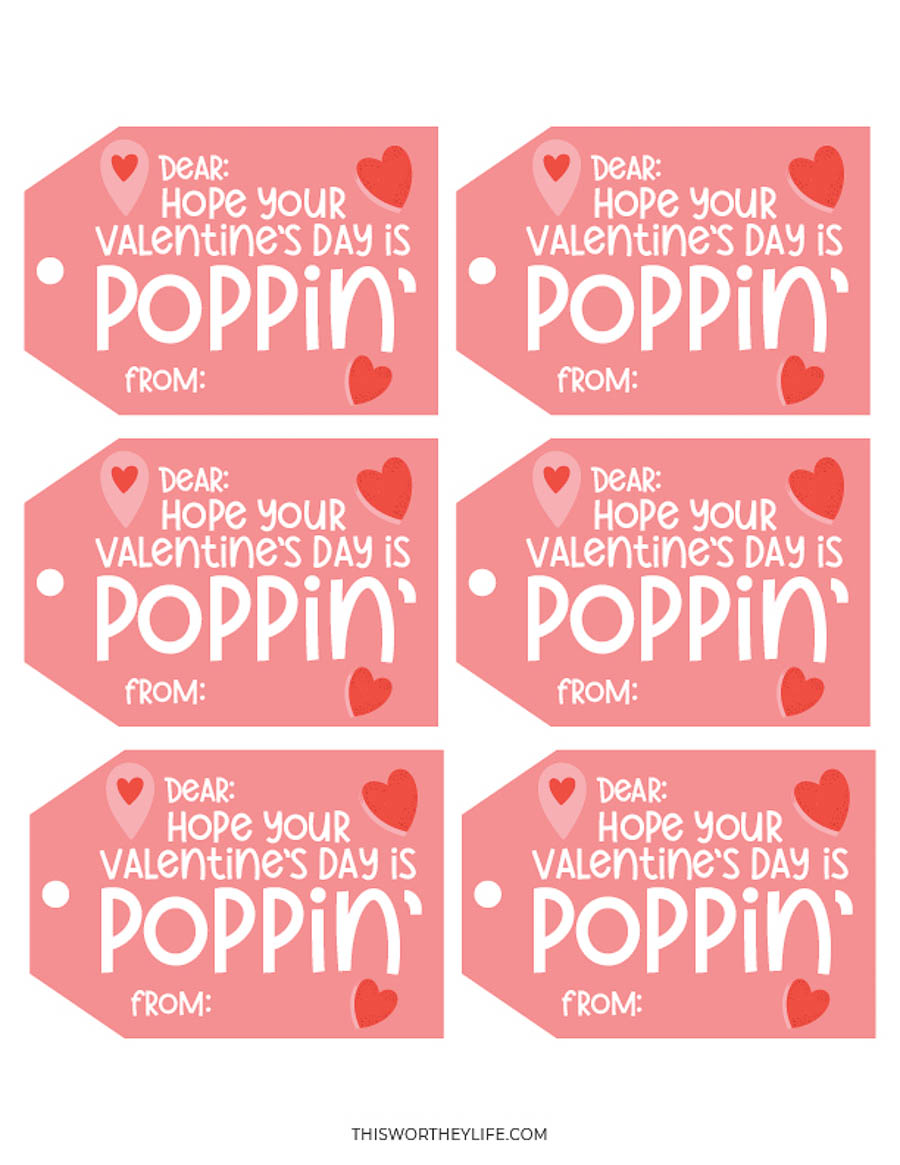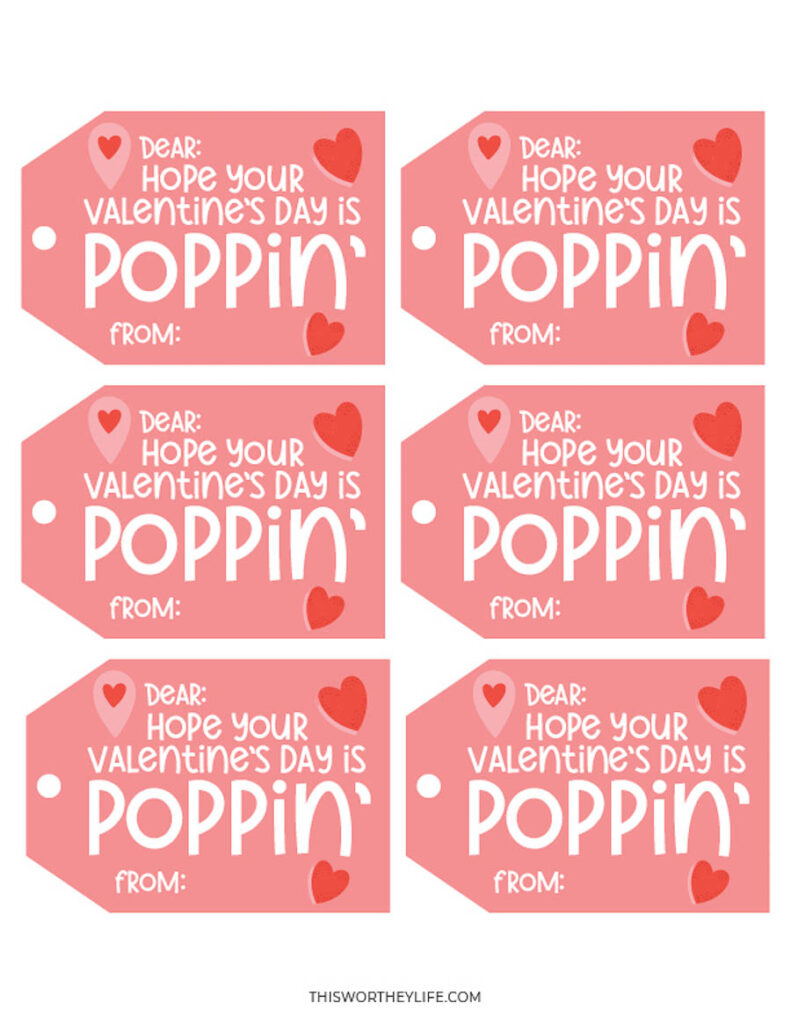 Grab Your Free Printable Tag for Valentine's Day
Now's the time to grab and print! It's as simple as clicking on the link!
Have fun with these tags! They're going to make sure you're gifting a cool and unique gift for Valentine's Day!
More Valentine's Day Fun