We're sharing appetizer ideas for Christmas dinner, which will also work for Christmas parties.
Any holiday get-together needs an array of Christmas appetizers for guests to nibble on while waiting on the holiday dinner.
There is a little something for everyone from sweet to savory and everything in between.
All are easy to make and, most importantly, mouth-wateringly delicious!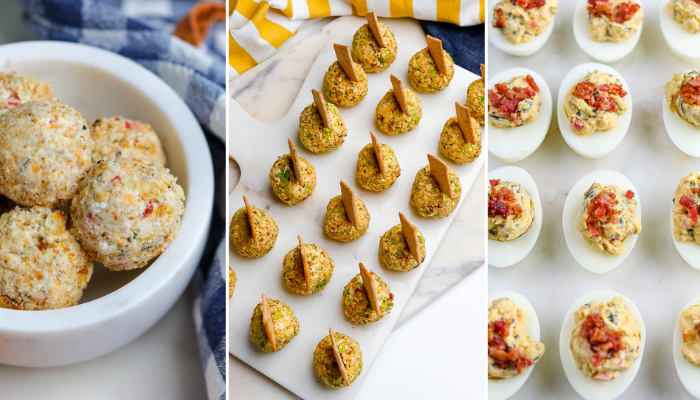 57+ Appetizer Ideas For Christmas Dinner + Parties
Christmas and the holidays are a whirlwind of activity, but it is all so much fun!
We love to come together to talk, laugh, love, and, of course, EAT during the holidays!
Maybe you are a guest that has been invited to a Christmas party and would like to make a delicious appetizer to take with you.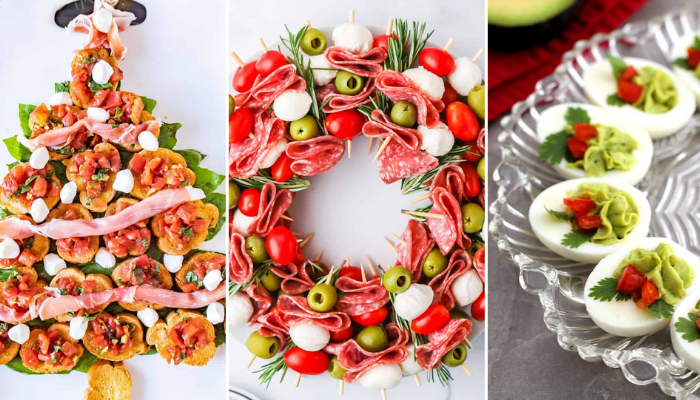 Or, perhaps you are planning your get-together or holiday dinner. If so, you will need a few easy and delicious appetizers to serve.
In our easy Christmas Appetizers collection, you will find scrumptious appetizers that are easy to make and, most importantly, your guests will love!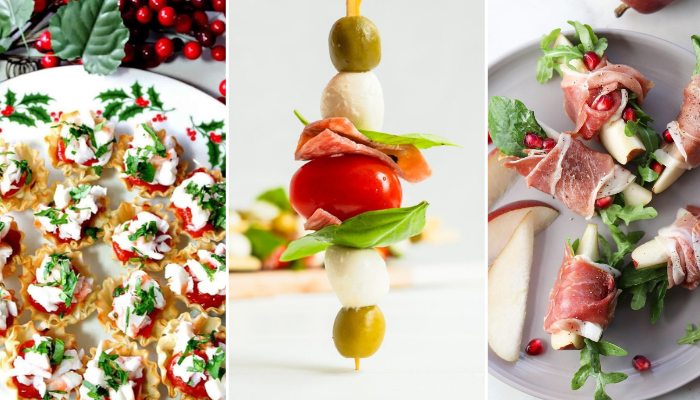 We have a little something everyone will love – from sweet to savory and everything in between, so you are sure to find several for your gathering.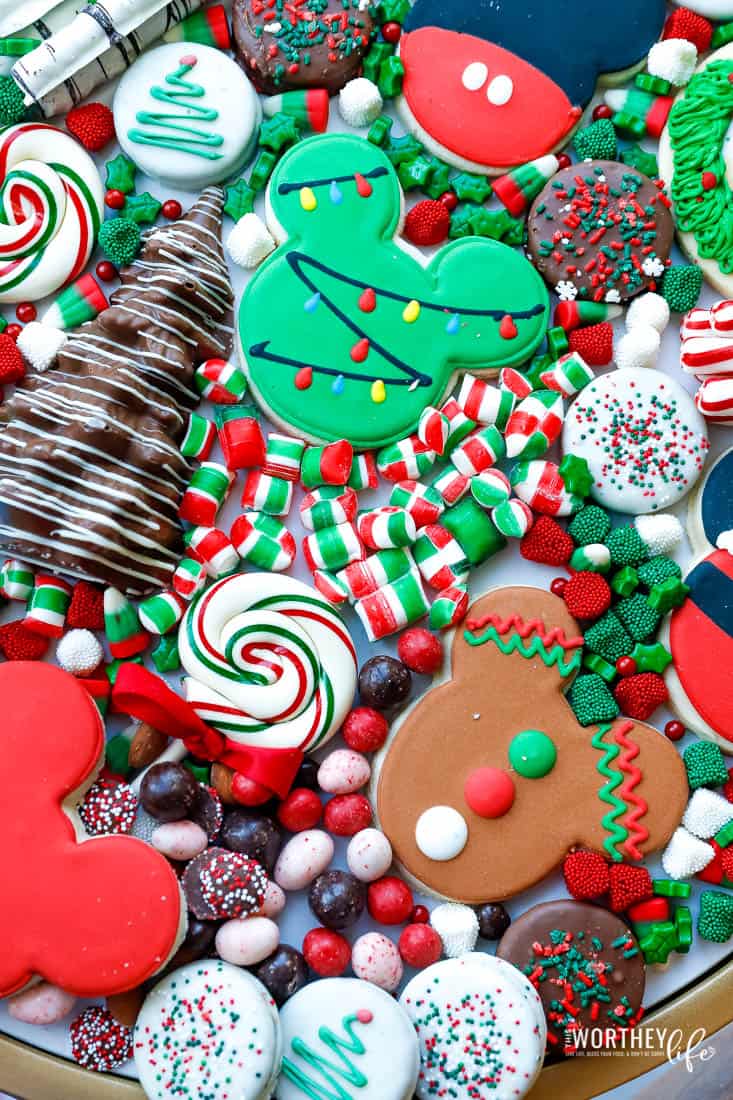 Disney fans will delight in this unique and delicious-filled Mickey Mouse Holiday Board, so we couldn't resist including it in our Christmas Appetizers list!
This fabulously Christmas snacking board is full of all things Mickey, of course!
It has all the sweet treats you could want, such as chocolate-covered sandwich cookies, pretzel rods, red, white, and green candies, and more.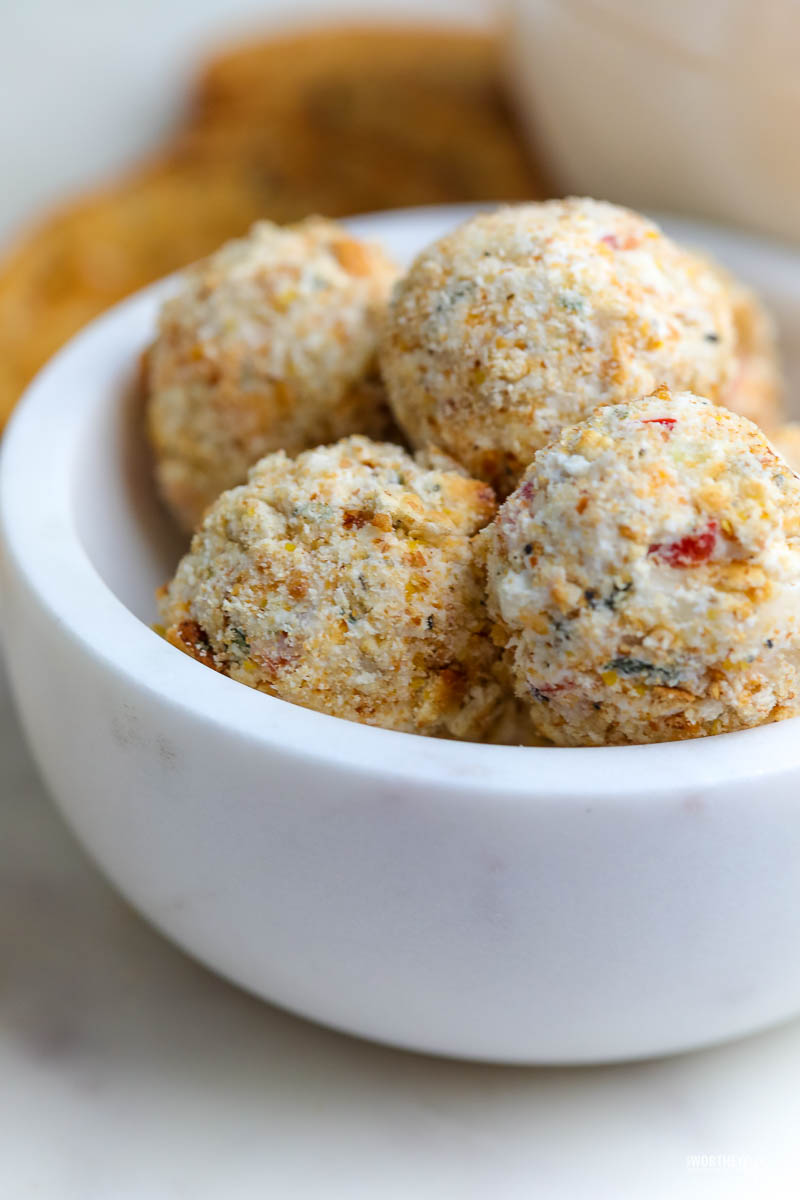 Our mini Savory Chicken Cheese Balls are perfect for a more savory appetizer!
This yummy flavor in these mini cheese balls comes from ground chicken and chopped leftover rotisserie chicken.
It is a quick and easy recipe and makes an excellent appetizer for holiday functions and family gatherings!
Serve with crackers, or better yet, pop them in your mouth and enjoy the flavor explosion!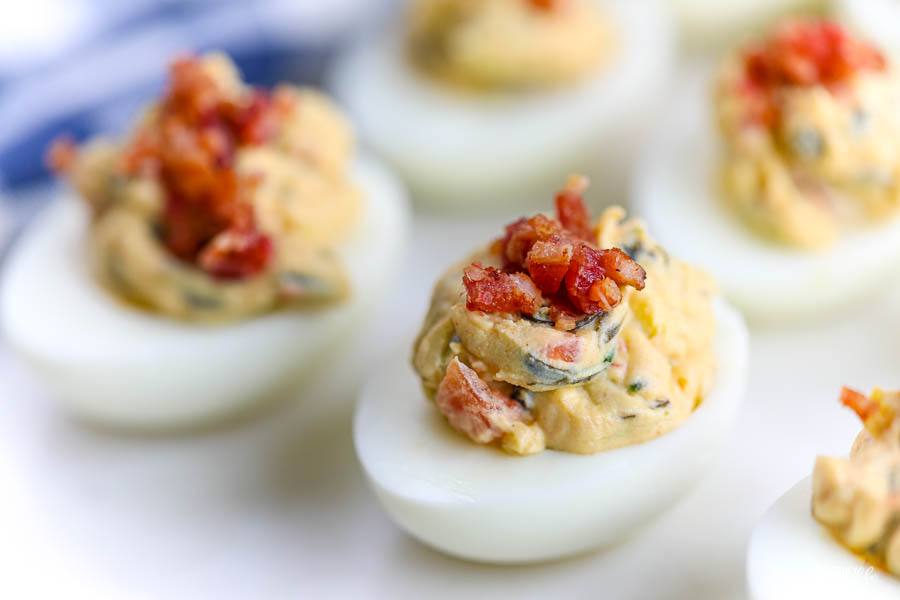 Easy and quick go-to appetizers are essential during the holidays. And, a holiday is not a holiday without delicious deviled eggs on the menu!
But, wait! Not just ANY deviled eggs!
Once you try our delicious Loaded Bacon Deviled Eggs, you will never be satisfied with plain old deviled eggs again!
These mouth-watering deviled eggs are made with spinach & artichoke dip for a flavor explosion that will have you coming back for more!
Be sure and make plenty! These little orbs are sure to be a HUGE hit and have your guests asking for more!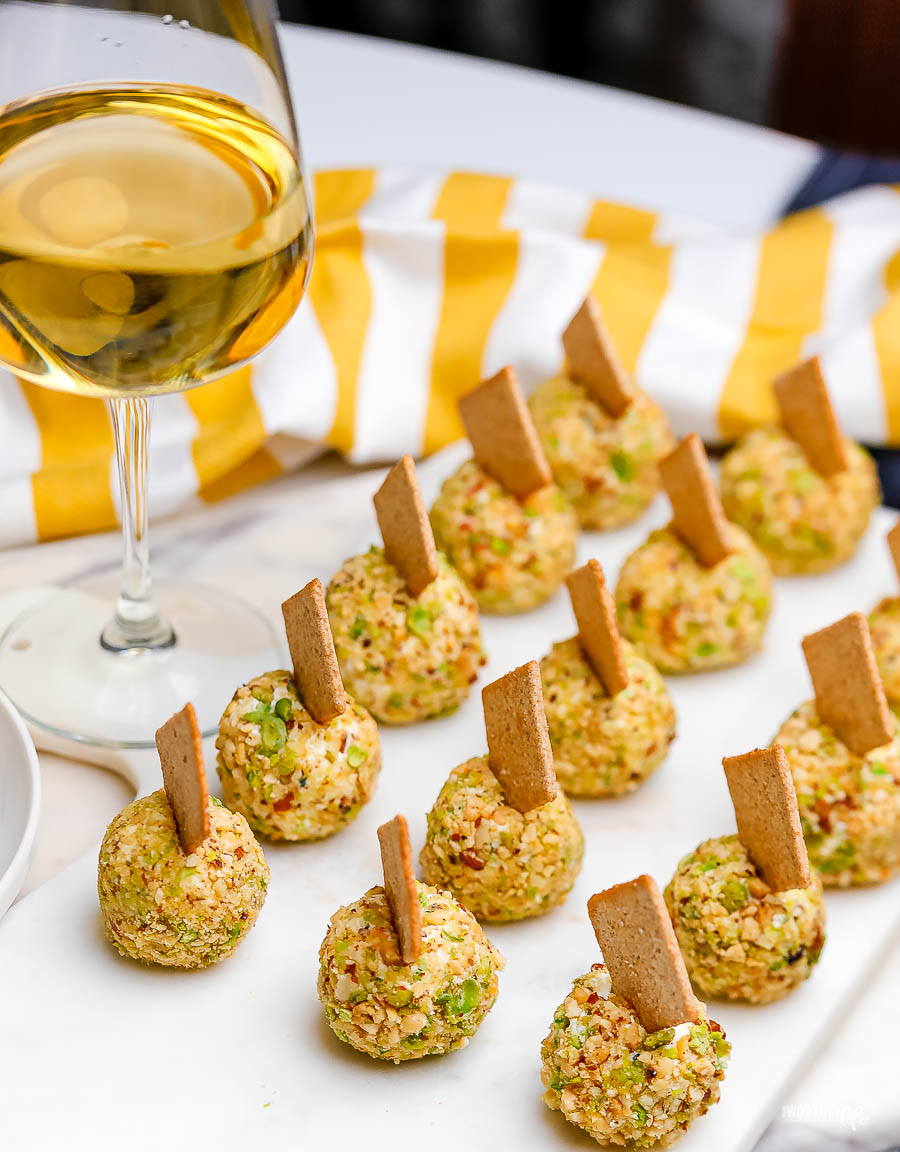 Cheese appetizers are a staple for holiday gatherings, and most of the time, when we think of a cheese ball, it is one giant ball you cut into slices for your guests.
But, these Mini Cheese Balls are created with guests in mind! They are easy to serve, easy to grab, and oh-so-yum making them perfect individual appetizers!
This holiday season, you have to include them in your entertaining menu!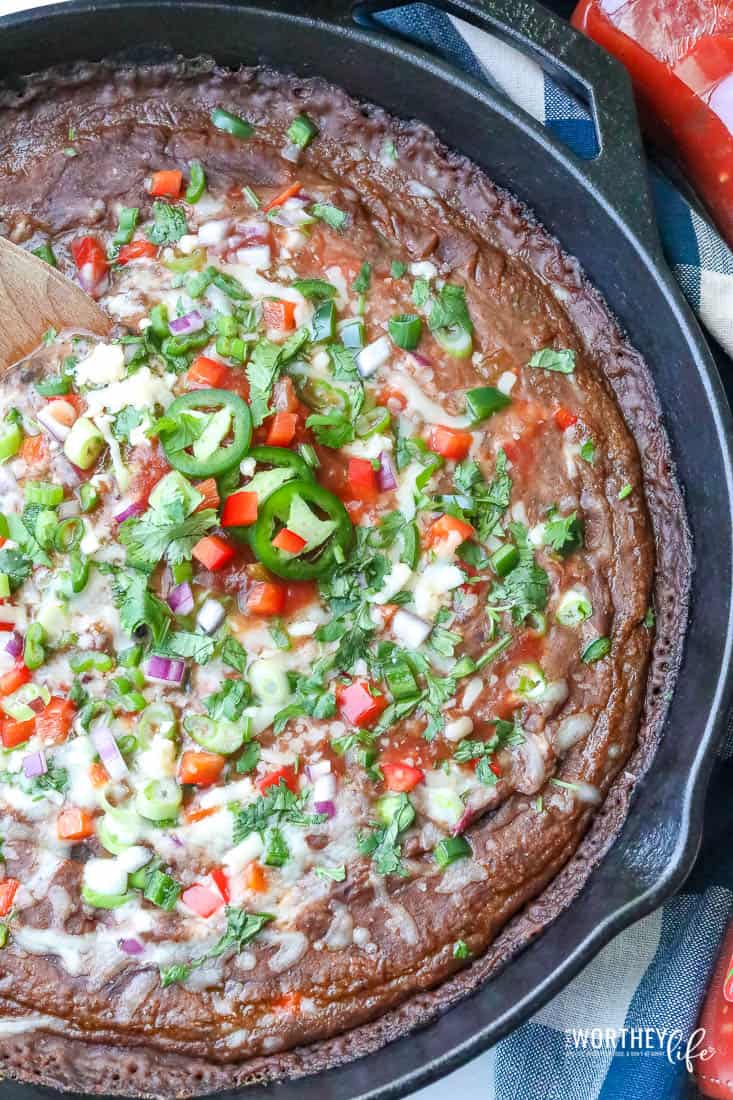 Get-togethers and even family movie nights need a great dip, and we have just the dip for you!
This Black Bean Salsa Dip is a mouth-watering warm, creamy, and savory black bean dip.
It is easy to make and can be made in about 30-minutes. Then, serve with salty tortilla chips.
This yummy recipe makes enough to serve a crowd and is sure to be a favorite!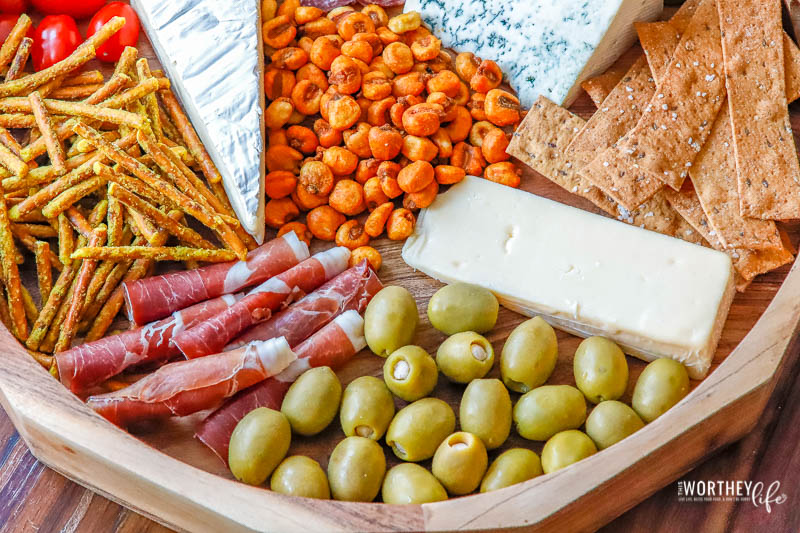 You know we have to include our Holiday Cocktail Charcuterie Board! It is a must-have for any holiday gathering!
Your guests start arriving, and all are hungry. Well, this delicious board gives them plenty to nibble on while waiting on the holiday dinner.
It is a large charcuterie board making it perfect for crowds and all your holiday gatherings.
This charcuterie board is easy to pull together with cheeses and a delicious array of other tasty bites. It all comes together to make a stunning presentation!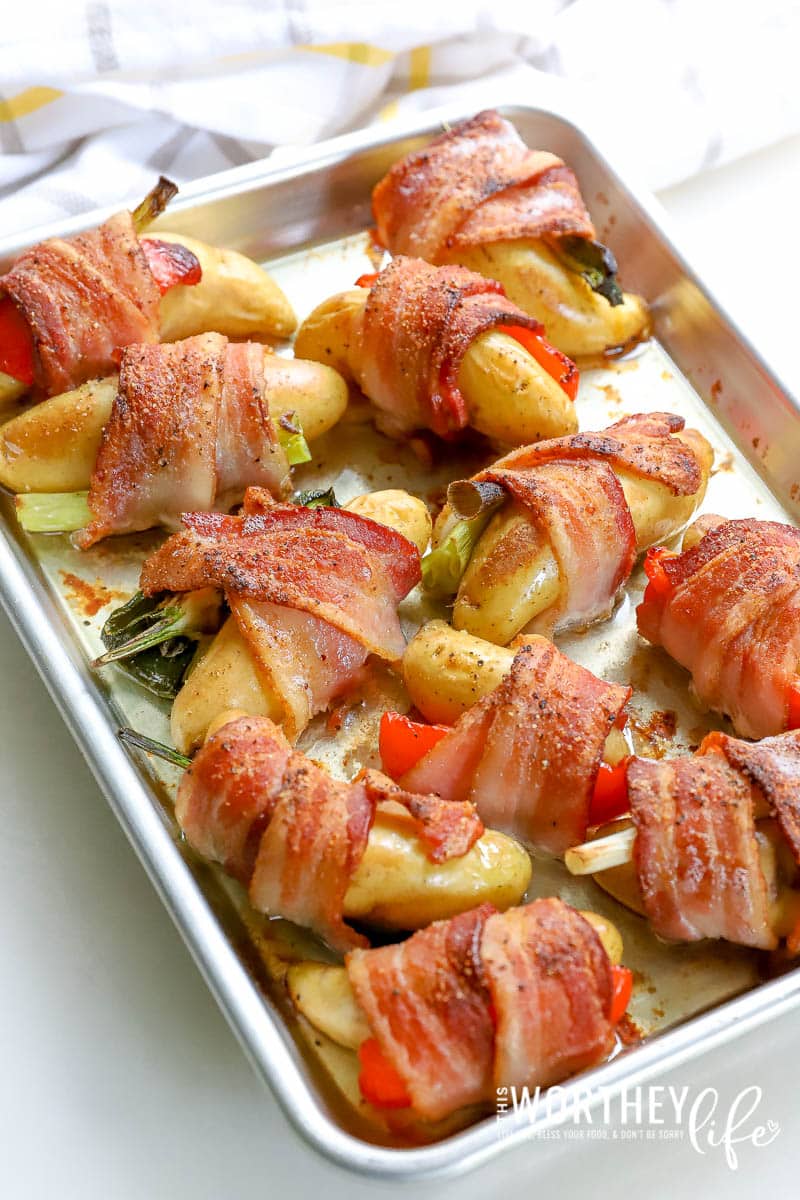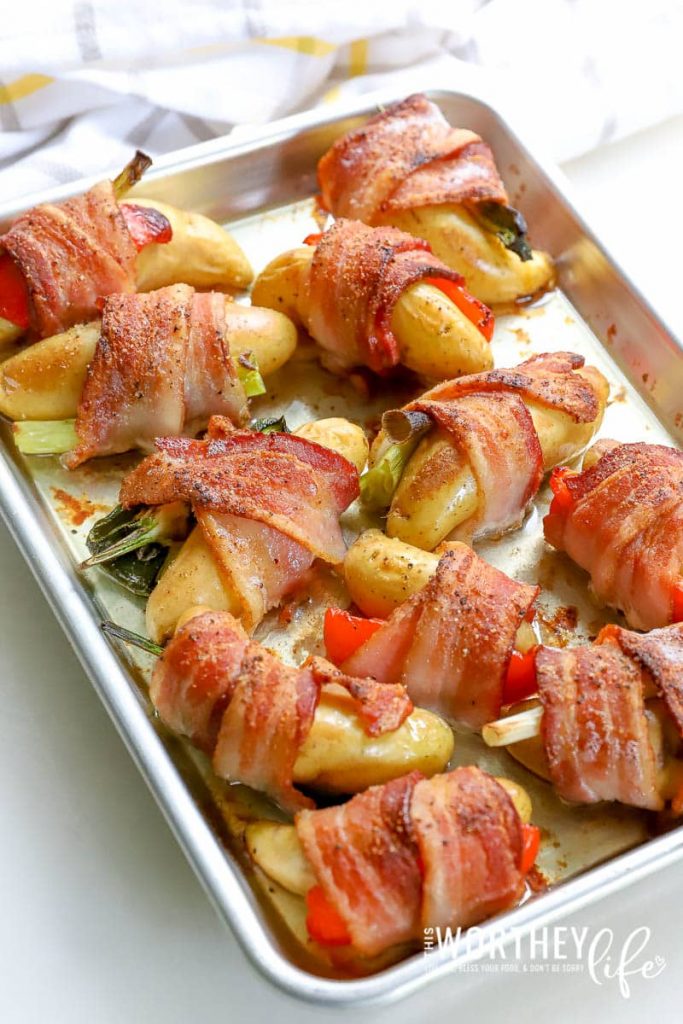 If you're a big fan of bacon, you'll love the next two appetizer ideas. First up, our bacon-wrapped potatoes and veggies are good because of the bacon and well-seasoned potatoes and veggies.
Our delicious and simple fingerling potato recipe made with thick-cut bacon and veggies is all kinds of YUM!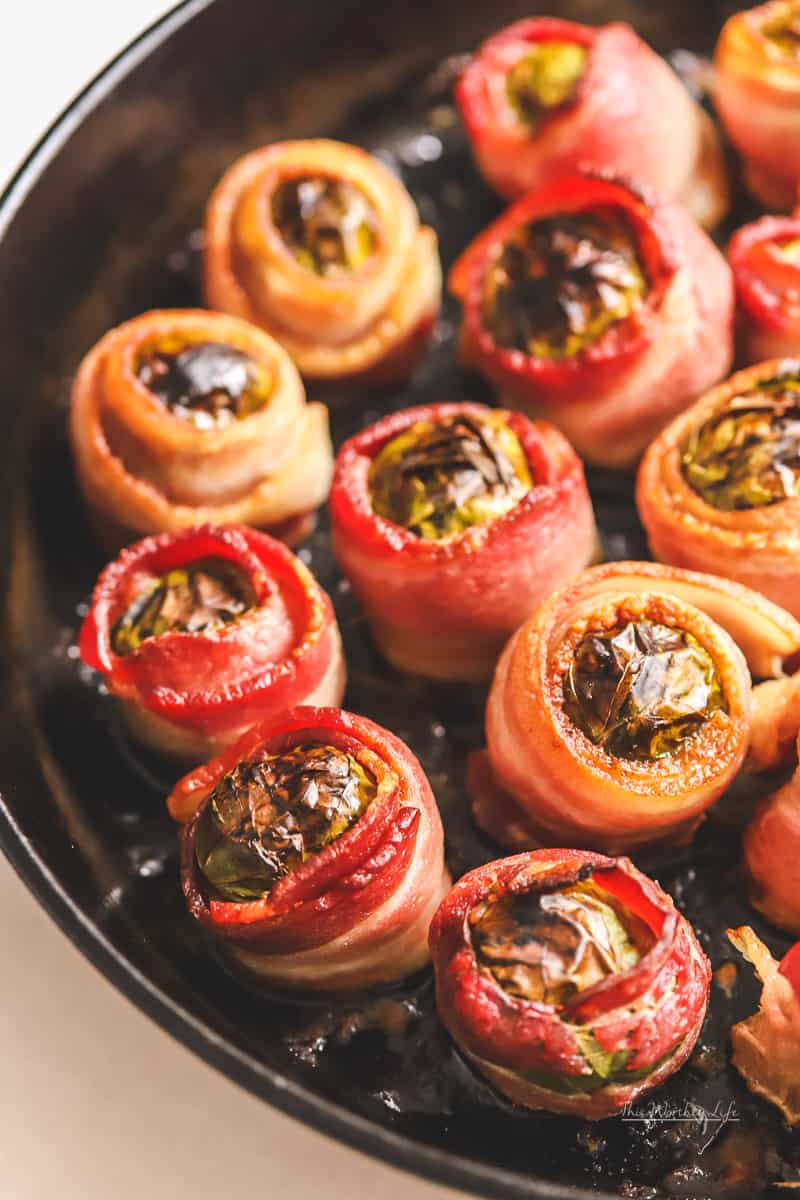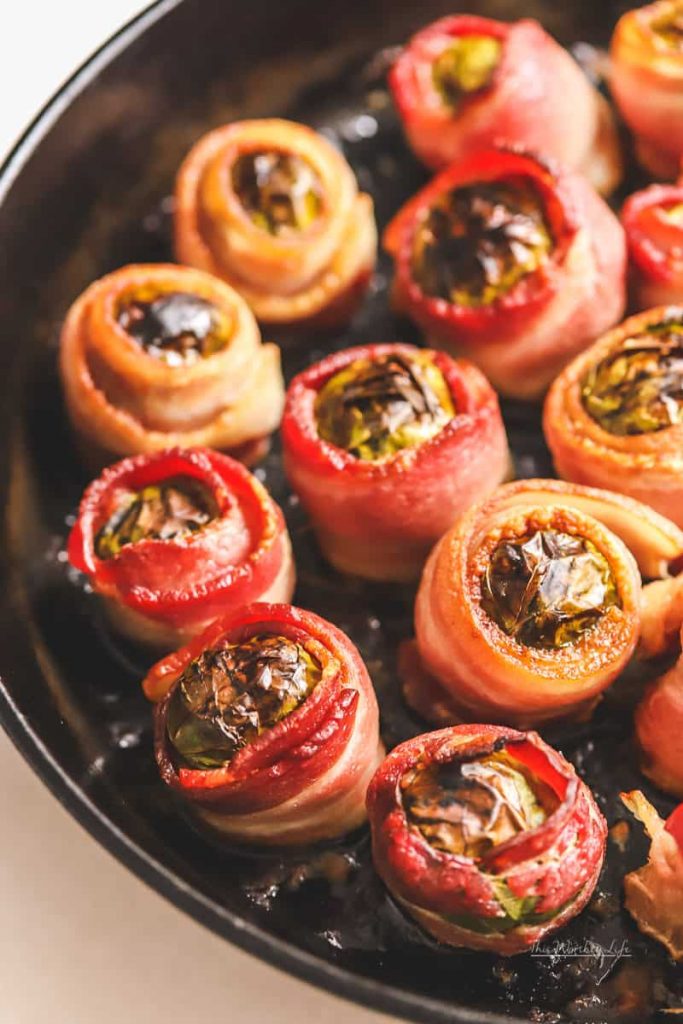 Another way to add some bacon into a recipe is with our Bacon-Wrapped Brussels Sprouts, topped with balsamic vinegar and white cheddar.
It's an easy holiday appetizer idea that is simple, yet full of flavor!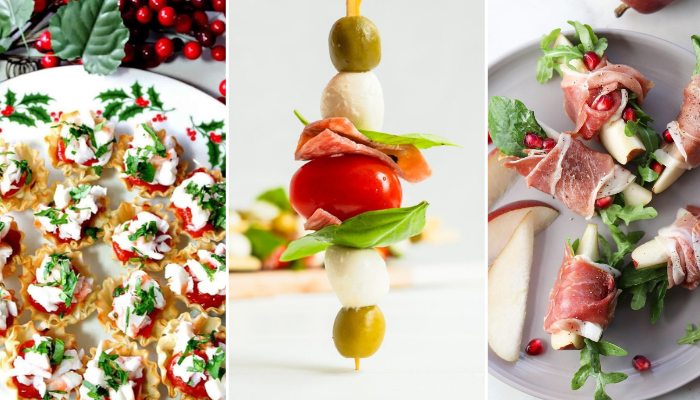 Keep reading below for more delicious appetizers for Christmas!