This Elf on the Shelf Scavenger Hunt is a free printable for holiday fun!
The kids will have a blast following the clues to find the Elf on the Shelf.
This year, make it a new, unique, interactive experience for the kids to discover where the elf is hiding.
Check out my Elf on the Shelf Report Card Printable for another adorable idea for the family.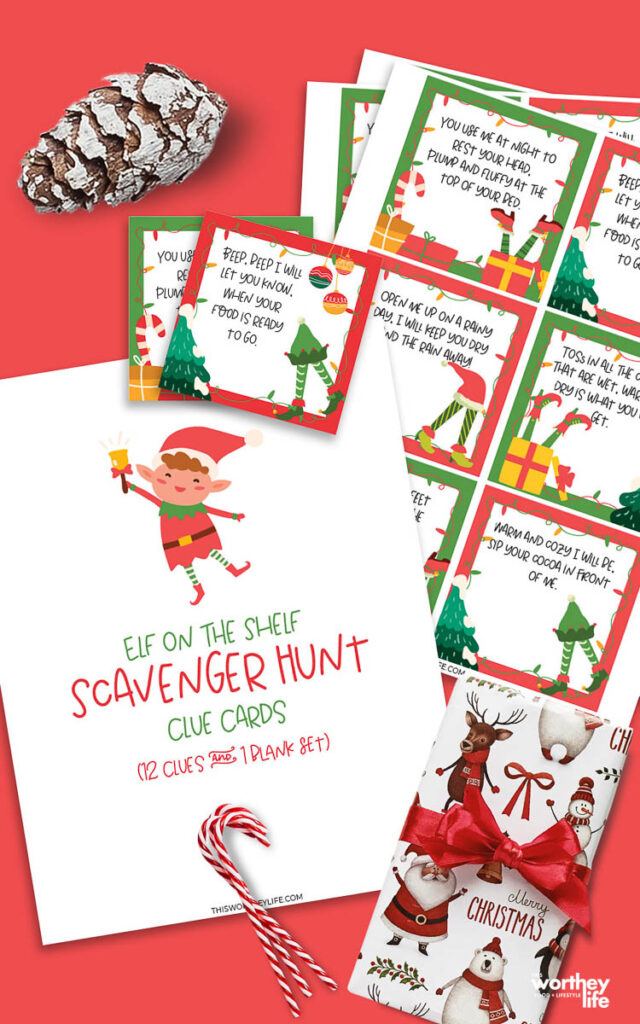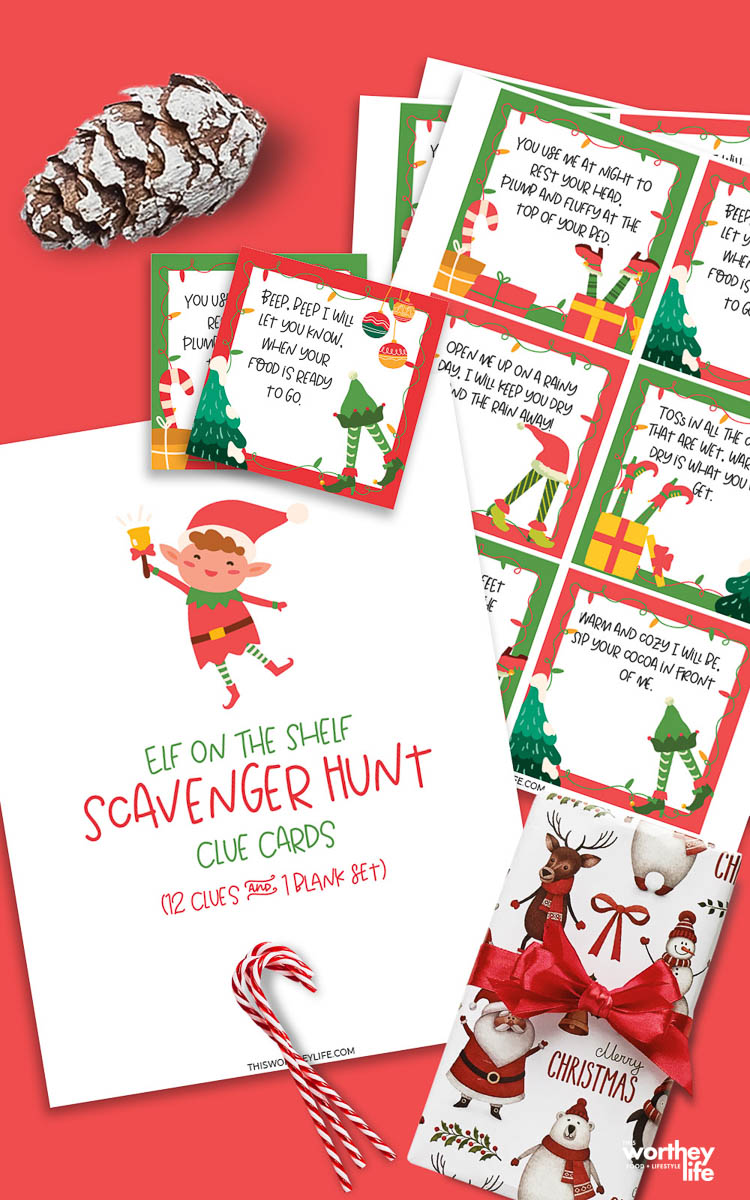 Elf on the Shelf Scavenger Hunt Free Printable
We're all about creative ideas and games this time of the year!
You will love these fantastic free printables if you're looking for a spin on your classic elf-on-the-shelf ideas.
With 12 different clues, there is so much fun to have!
How do you participate in the elf on the Shelf?
That's the thing about this holiday tradition.
Everyone participates in their way.
Some like to move the elf daily (which is typically what you're supposed to do), while others prefer to have more of a strategic plan and move it a few random times throughout the month.
However, do what is best for you and your household. Many parents are stressing about coming up with ideas daily, including purchasing kits, printables, etc.
This is where we come in to help you! We have a lot of free printables, content, and even a free daily calendar to use during Elf season.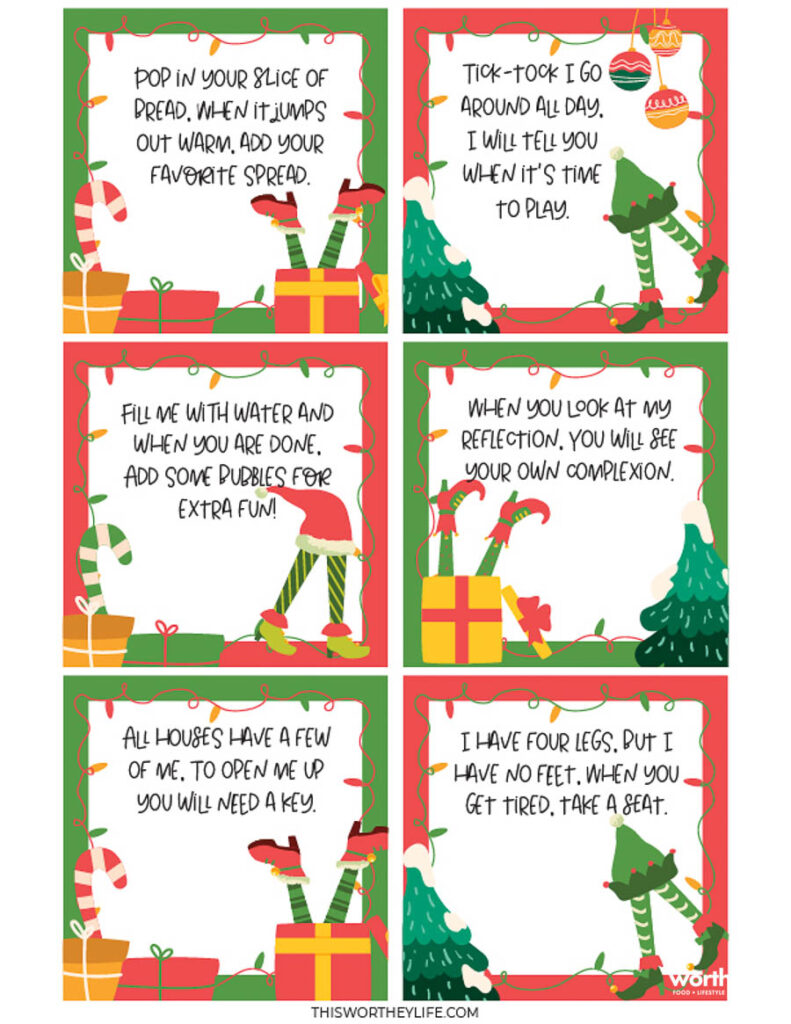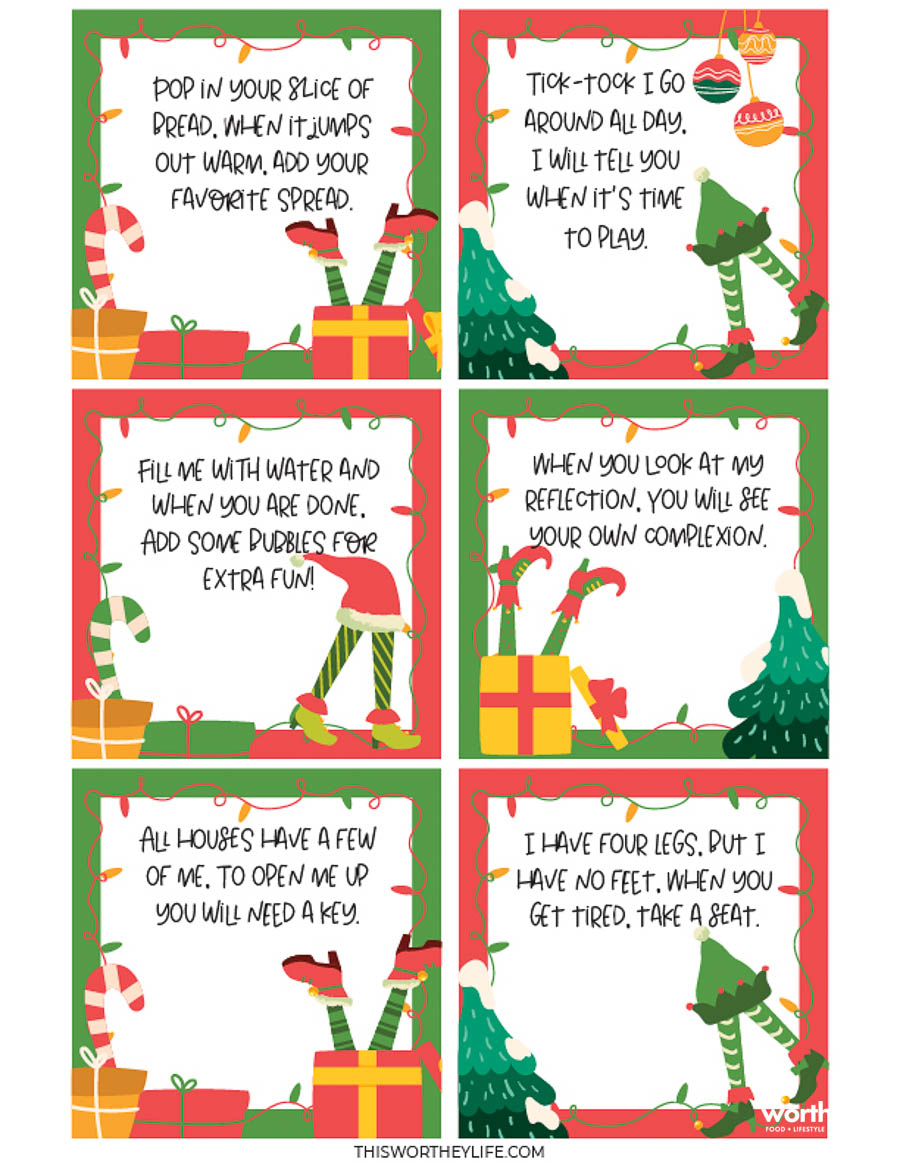 How do you use this scavenger hunt?
There are a few ways you can use it.
If you want to string it out and make it last, you can have the kids read a clue a day and find the elf.
This will make it last at least 12 days – and then you can also create some of your own scavenger hunt clues to use.
If you want to use the clues all in one day, you can.
But be prepared to have some backup content so the entire elf-on-the-shelf activity isn't over in just one day!
Elf on the Shelf Quarantine Ideas | Free Printables
Once you print the cards, you can have them folded and ready for the kids.
Have them read the clue together, brainstorm where to go, and celebrate finding the elf!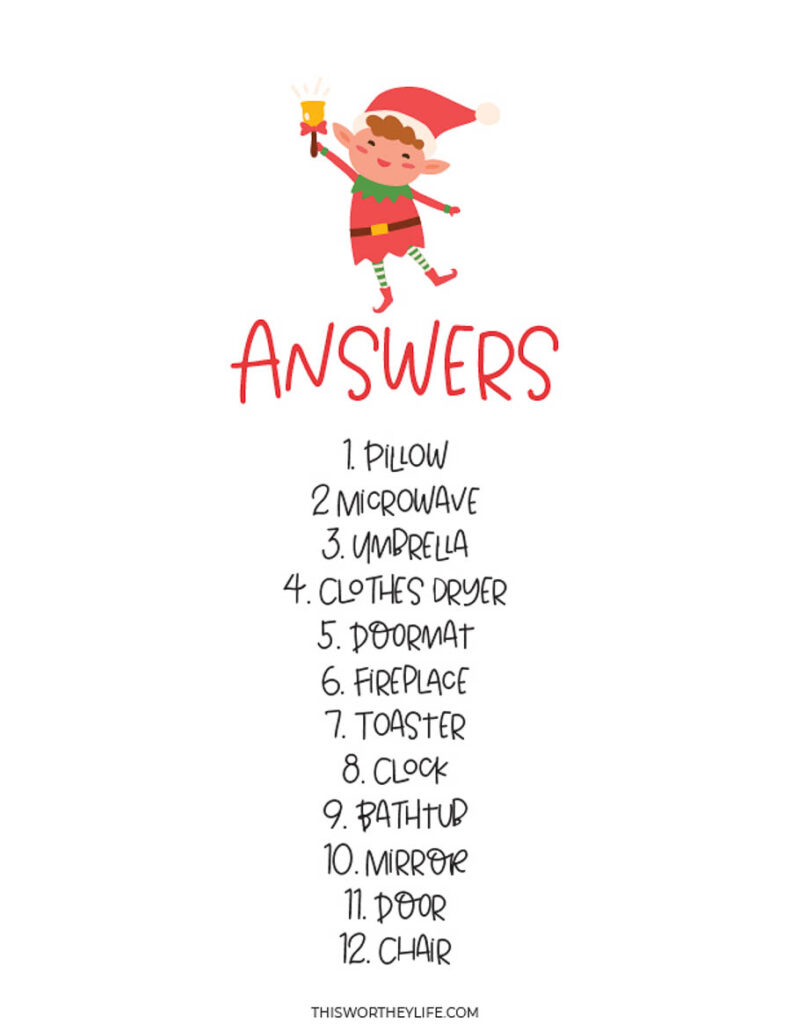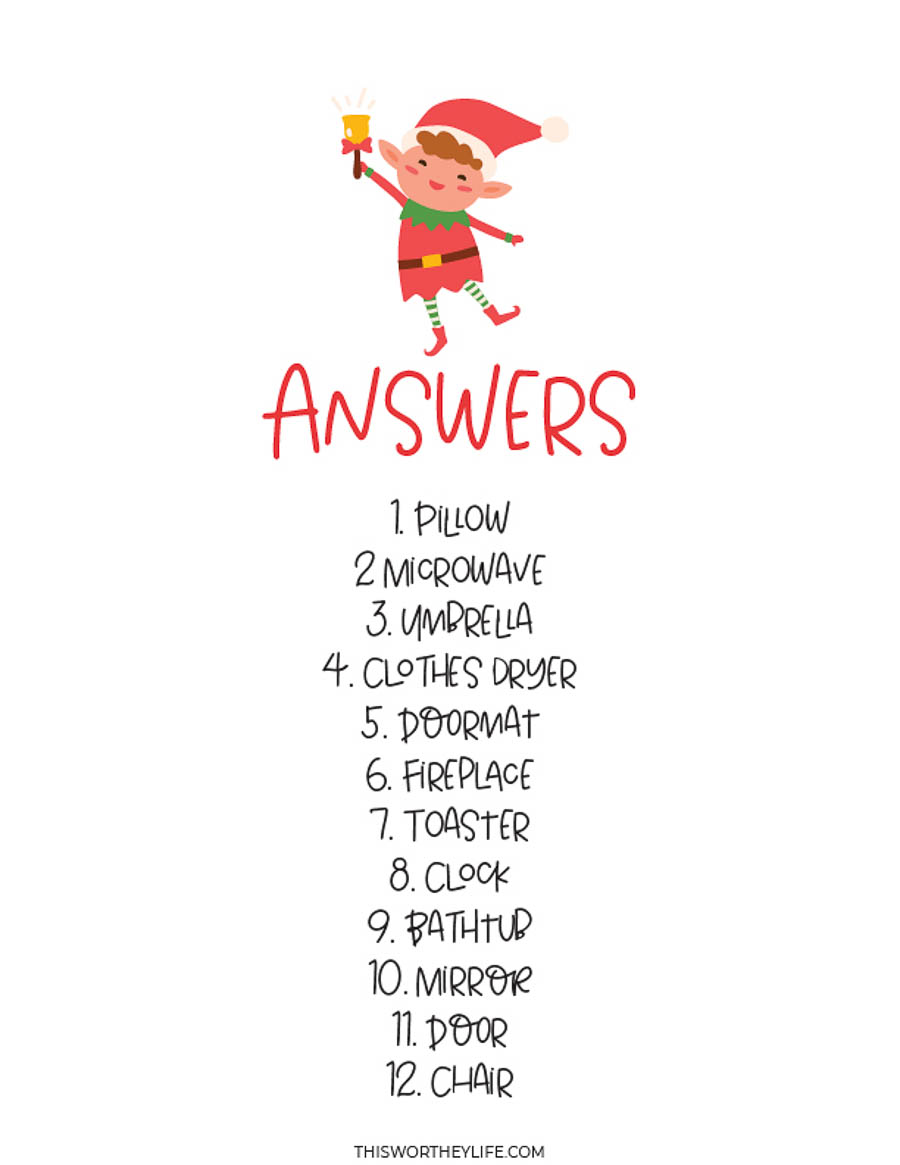 And just for the parents- the answer sheet to the clues is also included in this printable packet.
If the elf is part of your holiday tradition, add this scavenger hunt idea to your elf content.
And if you have your ideas ready for this year, save this post for the next Elf on the Shelf season.
More Elf on the Shelf Activities for the Kids: