St. Paddy's Day is just down the street and around the corner and having a delicious cocktail to help you celebrate is going to be essential. Our St. Germain Grasshopper cocktail is like finding a pot of gold at the end of the rainbow, except it's drinkable, mostly light green, and super delicious. Getting your St. Paddy's Day drink on just got a whole lot yummier! Cheers!

St. Germain Grasshopper
This year ditch the same old same old cheap green beer for St. Patrick's Day and level up to our St. Germain Grasshopper. Not only will you feel better about yourself but your taste buds will thank you. This is one delicious cocktail creation with all the right stuff. It's a grasshopper cocktail through and through but with a twist. Yes, the usual suspects are clear and present. The minty Crème de menthe and the chocolatey cream de cocoa are here as expected. You'll also discover to no surprise there's an equal measure of silky heavy cream. But what comes next is what makes this grasshopper a bit different from the run of the mill version. I added a bit of St. Germain elderflower liqueur and just like that celebrating St. Patrick's Day just got a little bit better and a whole lot tastier! Cheers!

St. Patrick's Day Cocktail Idea: St. Germain Grasshopper
Ingredients:
2 ounces

St-Germain

Elderflower liqueur
2 ounces Crème de menthe
2 ounces cream de cocoa
2 ounces heavy cream
dark chocolate syrup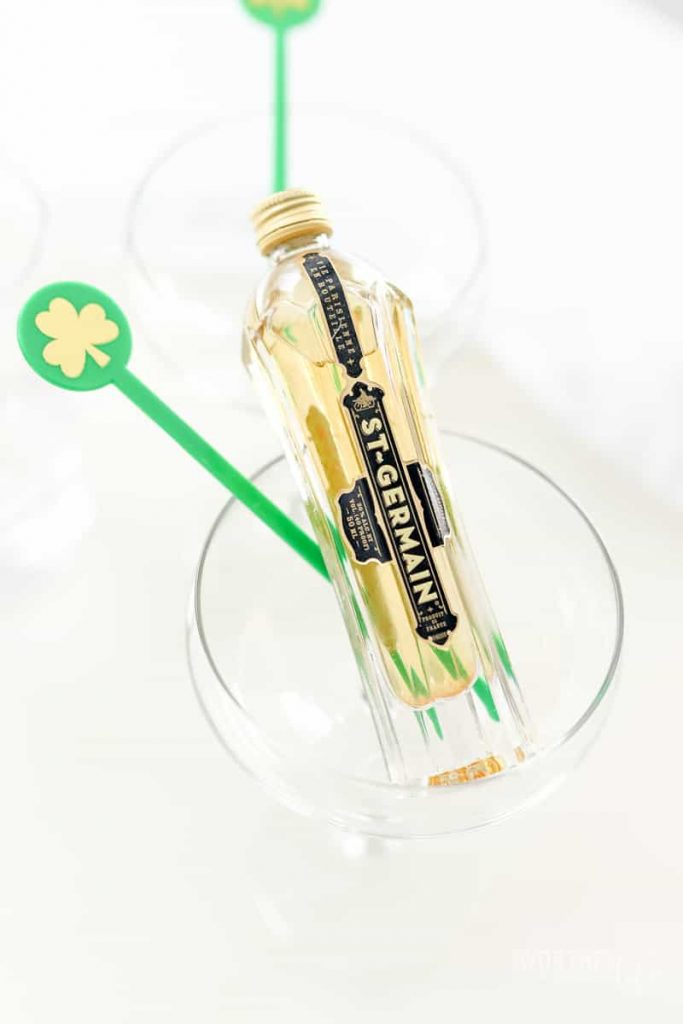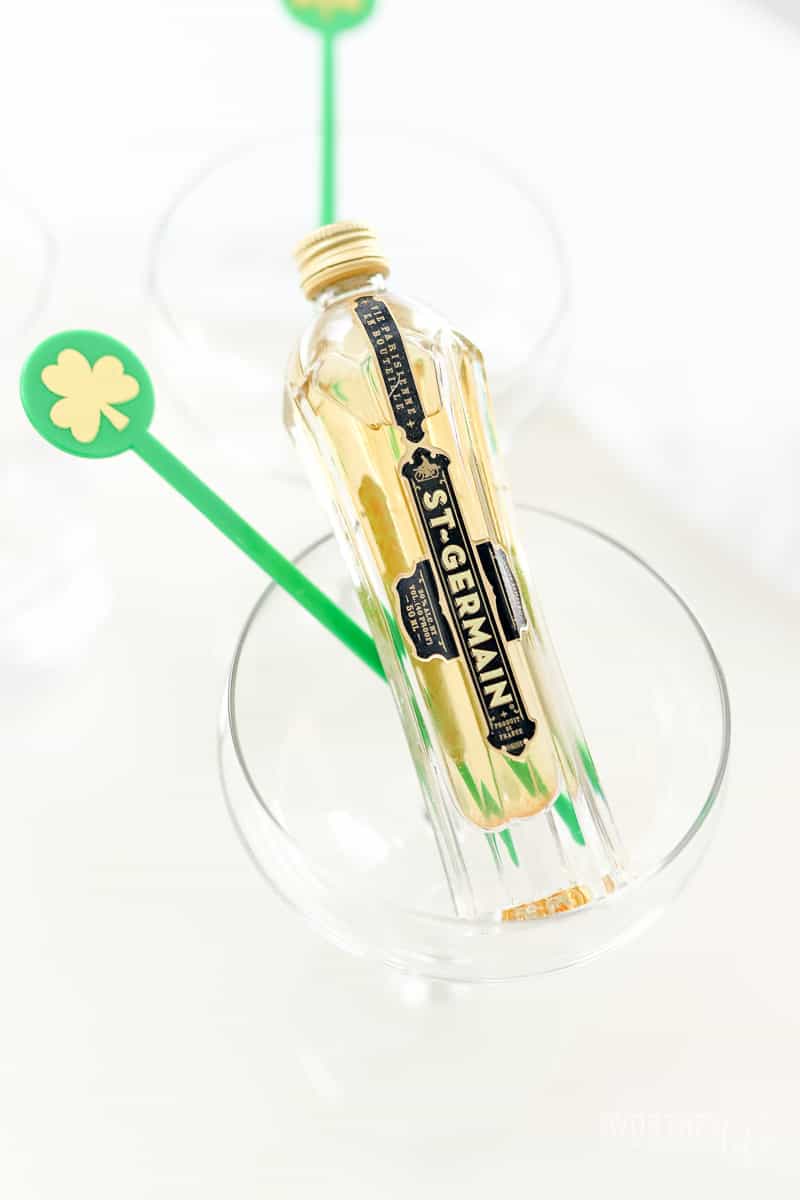 Directions:
Into a chilled mixing glass add chilled heavy cream, Crème de menthe, cream de cocoa, and

St-Germain

Elderflower liqueur.
Using a long-handled mixing spoon mix the ingredients thoroughly and divide into two glasses. Drizzle each with dark chocolate syrup. Serve. Happy St. Patrick's Day. Cheers!
Drink responsibly, and never drink and drive!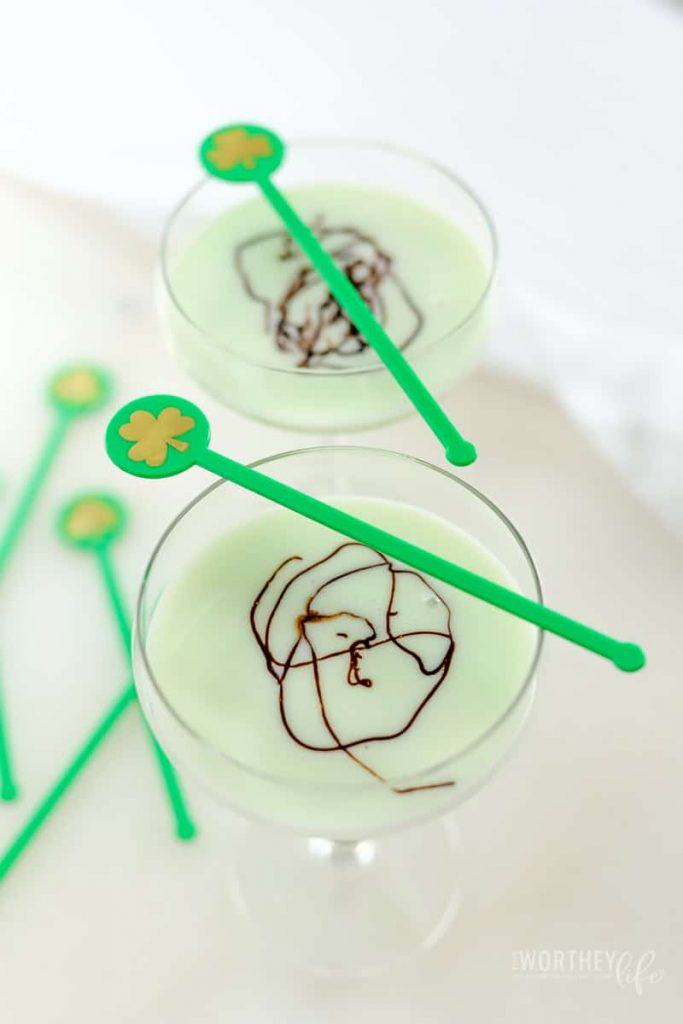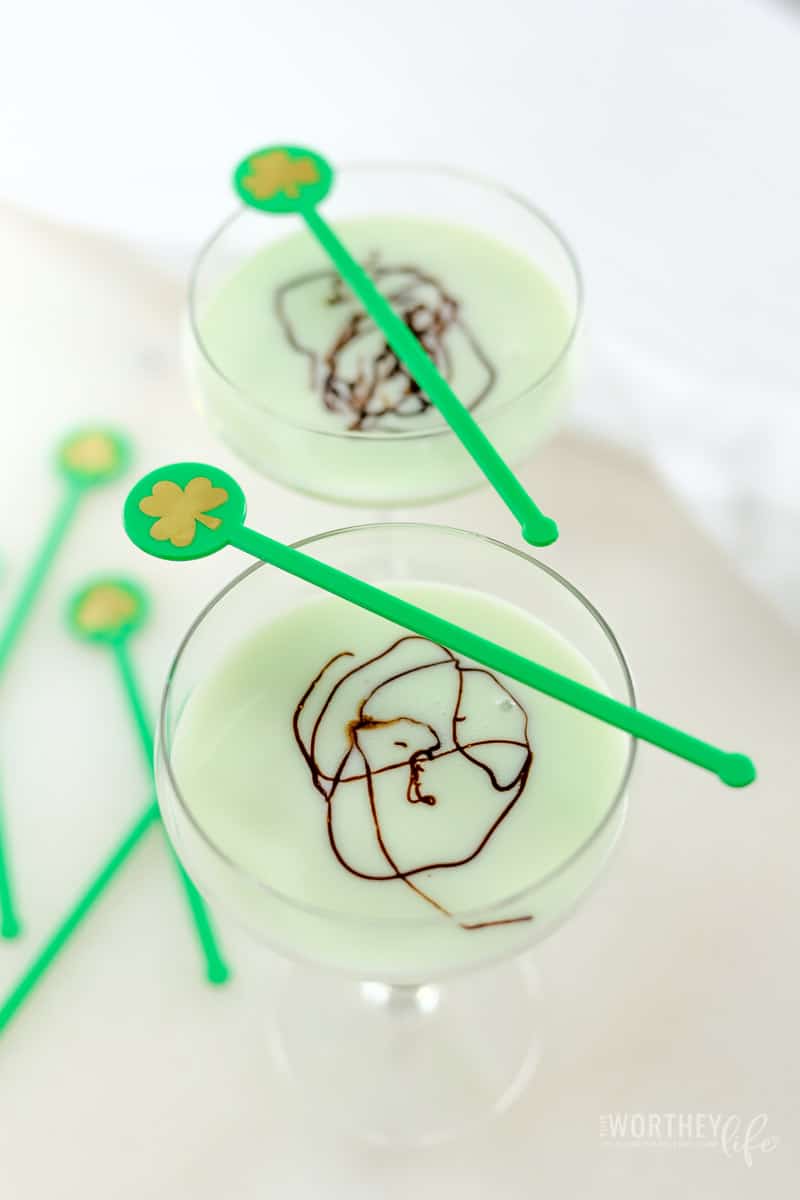 Get all the St. Patrick's Day food ideas down below:
The Irish Maid: The Perfect St. Patrick's Day Cocktail
Recipe For Mint Chocolate Grahams {great for St. Patrick's Day}
Homemade Gum Drops – St. Patrick's Day Treat
Easy St. Patrick's Day Drink Idea – Lime Shamrock Punch