Do you need inspiration for St. Patrick's Day Drink recipes for your St. Patrick's Day celebration? If so, we have just the list you need to see.
All the drinks in this roundup are refreshing and delicious.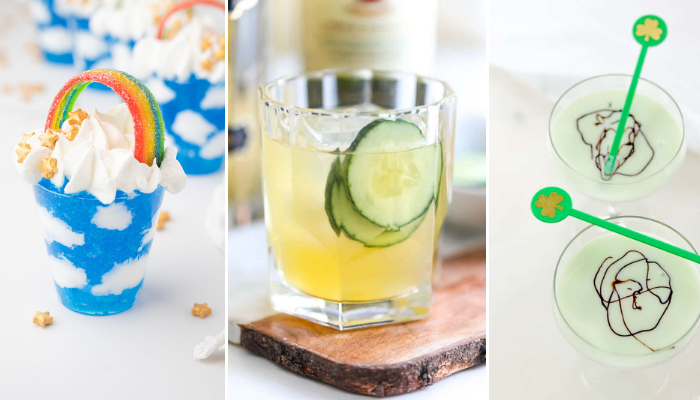 St. Patrick's Day Drink Recipes
St. Patrick's Day is a fun holiday to celebrate. And, with it right around the corner, now is the time to be planning your holiday menu.
Along with plenty of Irish foods and appetizers, you will also need a few St. Patty's drink choices.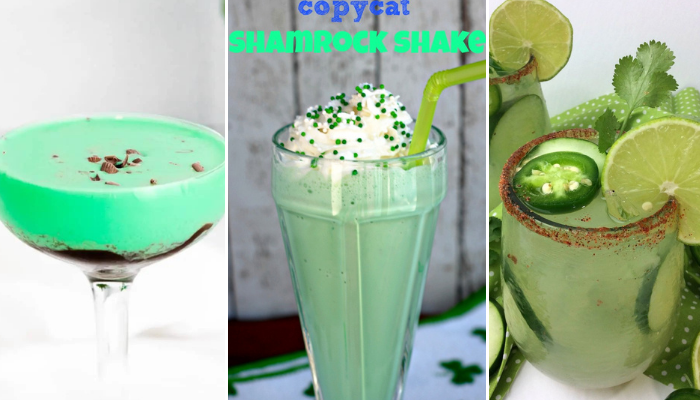 For your St. Patrick's Day drink recipes menu, you will want to cover all your bases such as cocktails, mocktails, shakes, and more.
We always like to provide a variety of drinks from each category for this holiday; everyone can join in the fun.
While some guests prefer cocktails, there are others who will rather refrain from alcohol. And don't forget to include a drink or two for the kids.
Beyond cocktails and mocktails, we love to offer fun milkshakes, smoothies, and more in our celebrations.
Ready to take a look at these delicious drink recipes for St. Patrick's Day?
Grab a cup of coffee or your favorite beverage and take a look at our list featuring St. Patrick's Day drink recipes of every kind.
Let's get started, shall we?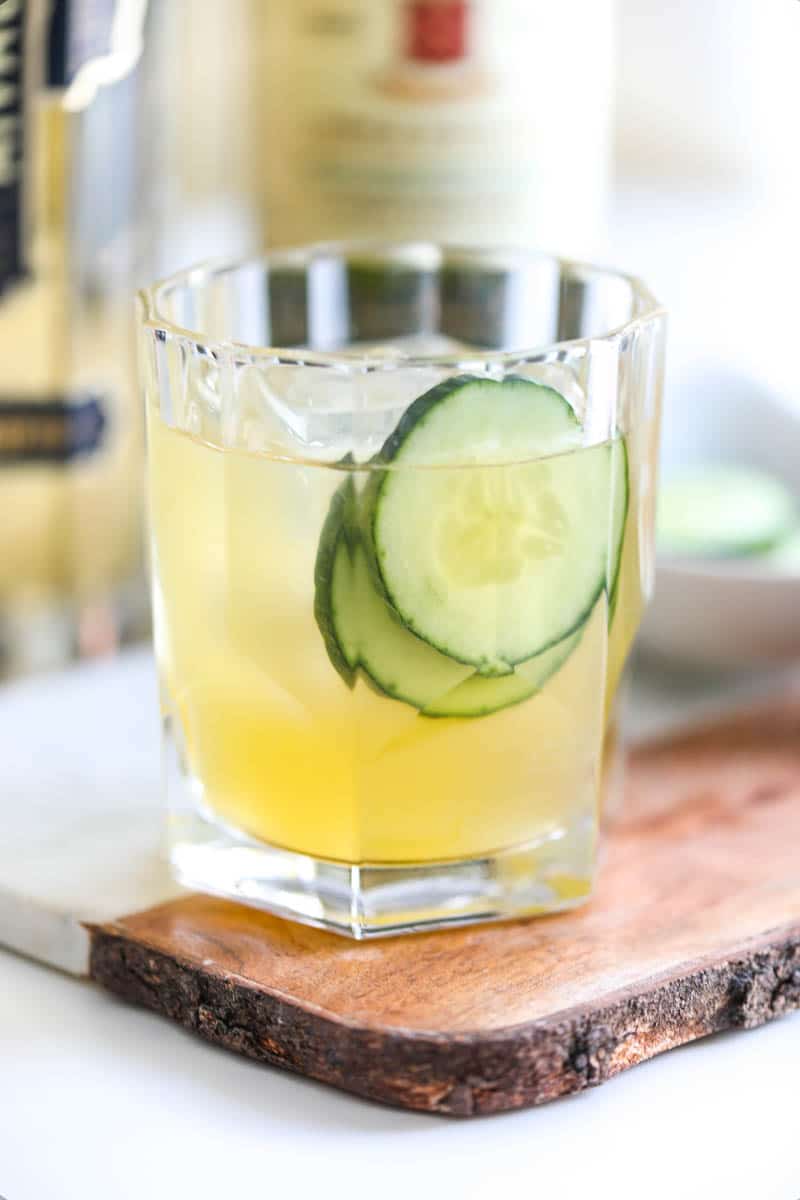 You simply cannot have a St. Patrick's Day get-together without the fun drink called The Irish Maid! It is the perfect St. Paddy's Day cocktail and a popular St. Patrick's cocktail recipe here on the blog.
The Irish Maid is a light and refreshing cocktail that only requires five ingredients to make.
This cocktail features Elderflower liqueur, freshly squeezed lemon juice, and a sweet splash of simple syrup tinged with o' bit of honey for its light refreshing taste.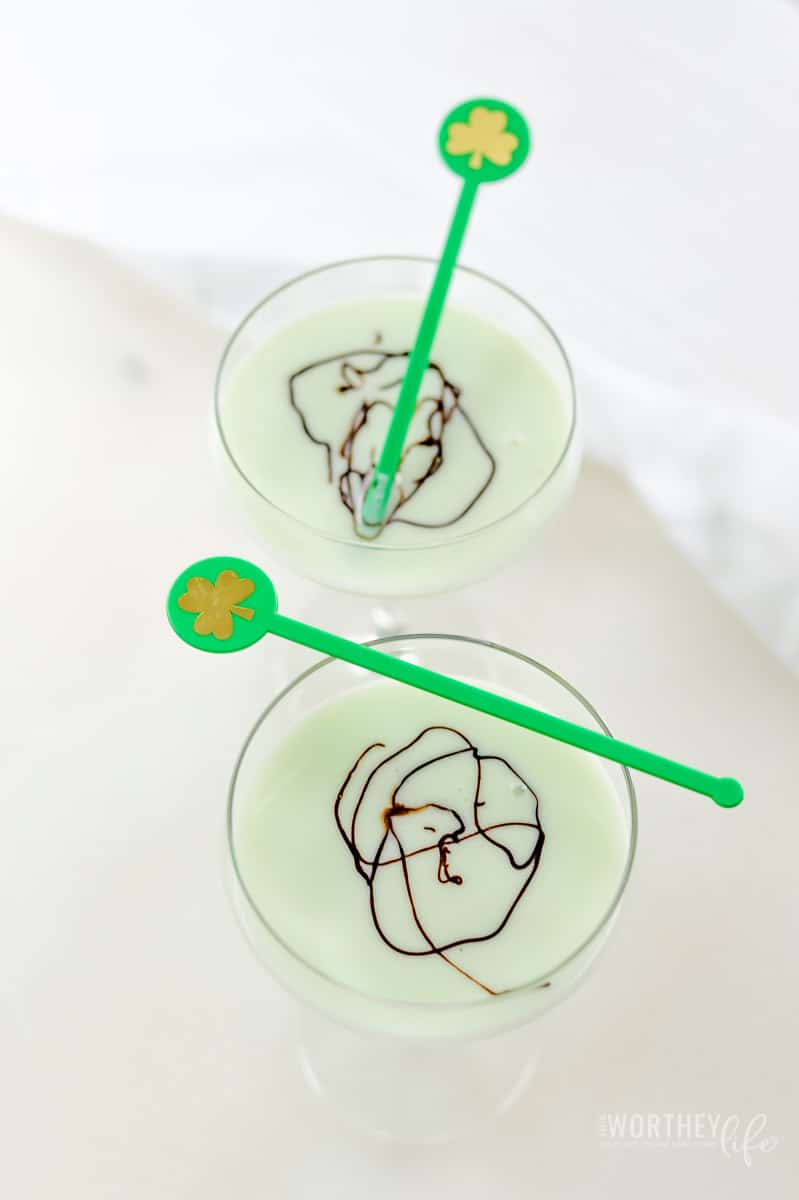 Our St. Germain Cocktail is another favorite drink idea for celebrating St. Patrick's Day.
The St. Germain Cocktail is a grasshopper through and through only with a twist.
As expected of a grasshopper, it includes the minty Crème de menthe, chocolatey cream de cocoa, and an equal measure of silky heavy cream.
The twist comes in with the addition of St. Germain elderflower liqueur which takes this cocktail to a whole new level of deliciousness!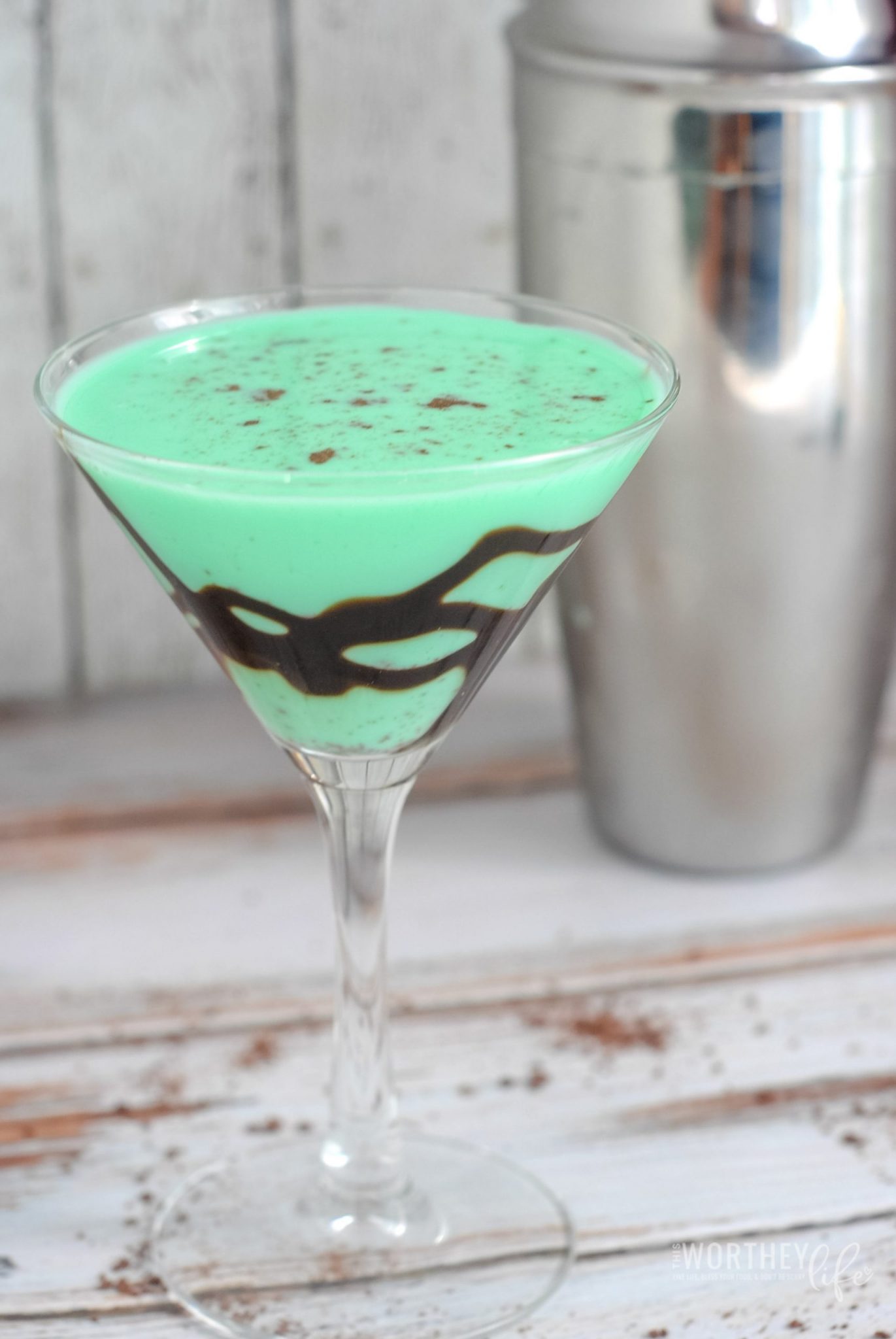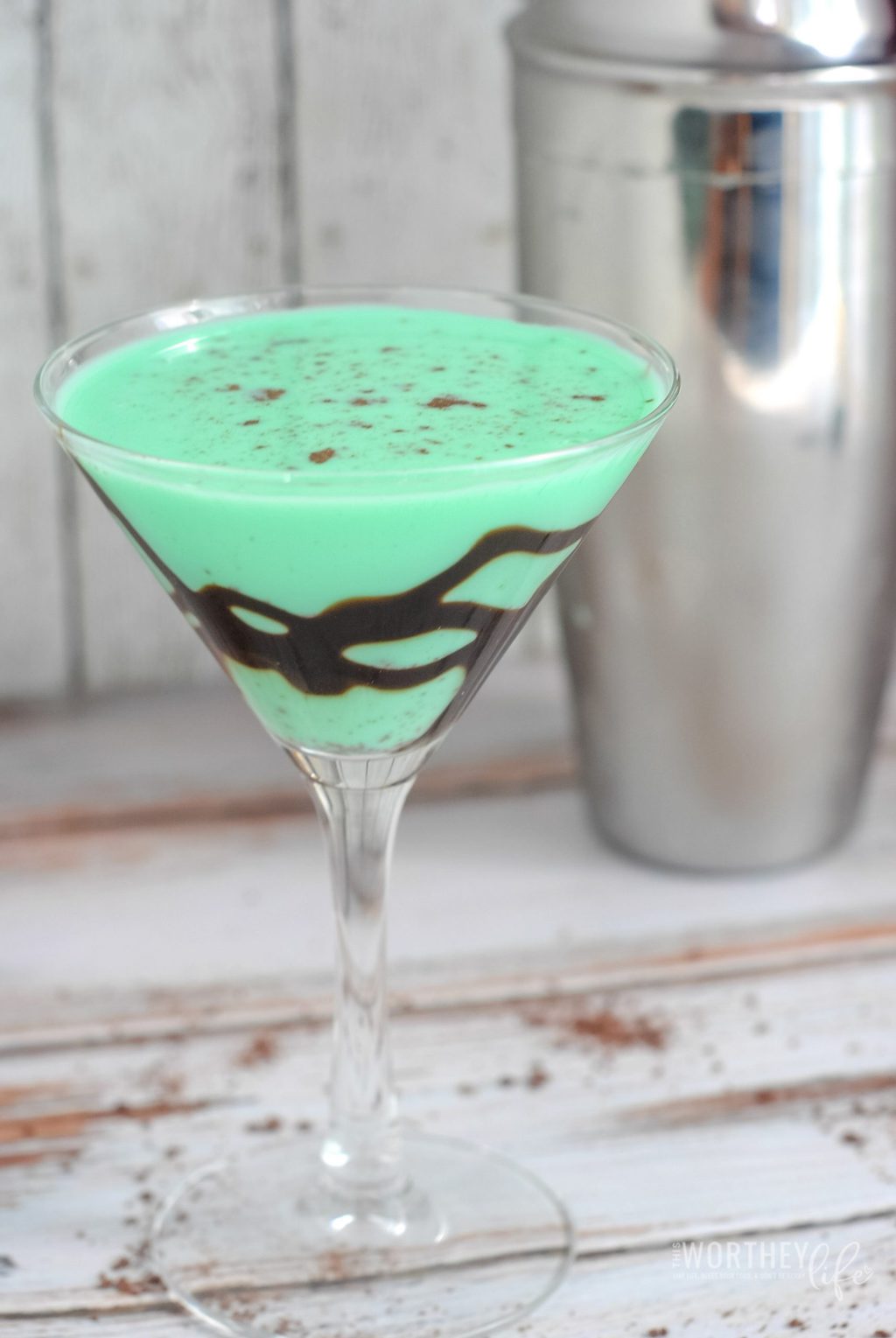 Of course, our easy and delicious Grasshopper Drink is a must-have for any St. Patrick's Day celebration!
If you've never tried a grasshopper drink then you don't know what you are missing out on. It is a minty drink, ultra-rich and oh so creamy!
You will also appreciate this yummy cocktail can be made non-alcoholic by substituting a few ingredients.
On the flip side, if you want a little more alcohol to take your Grasshopper drink to the next level, go right ahead! We won't judge!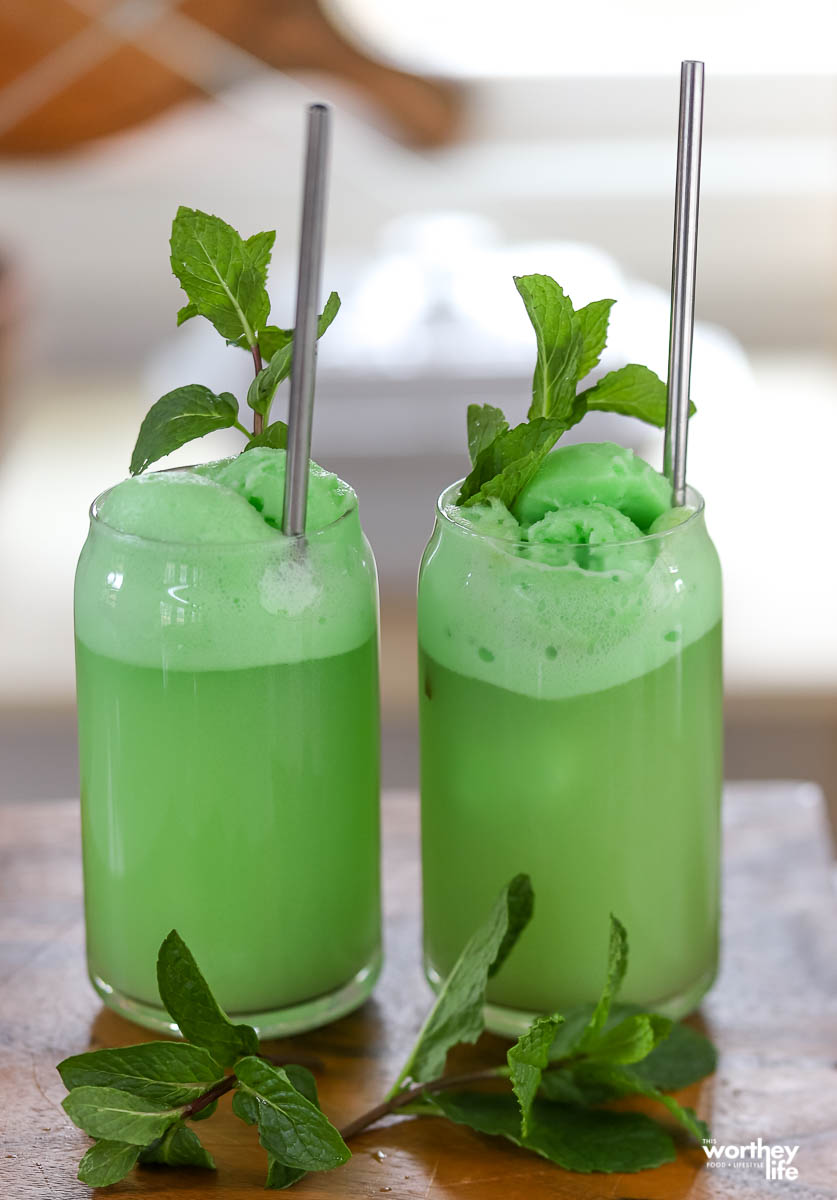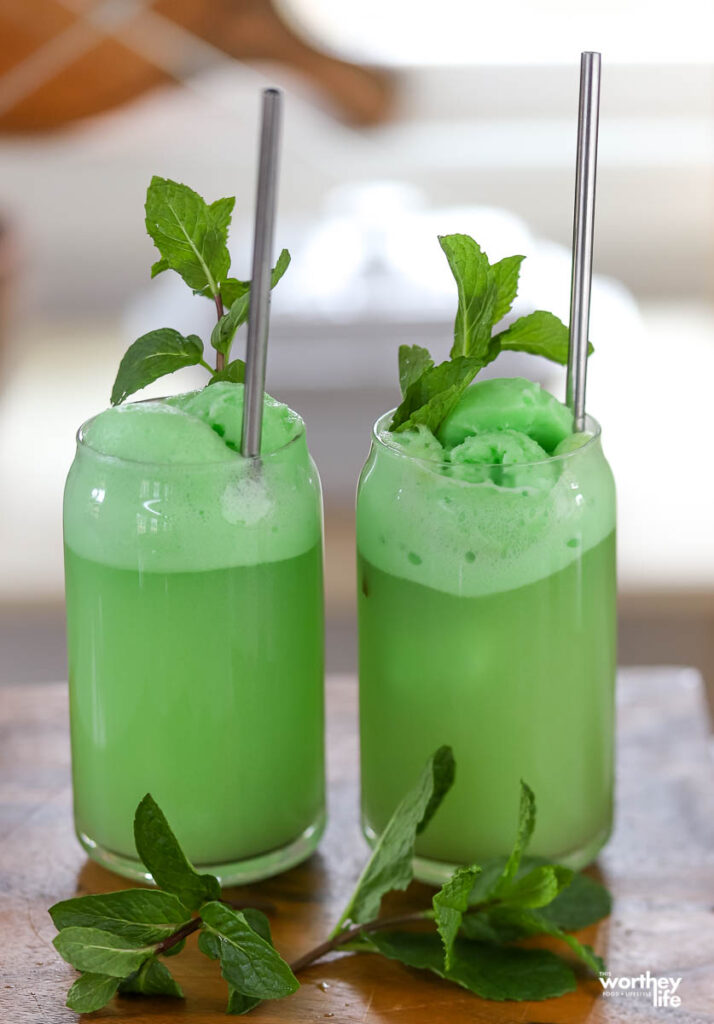 No St. Paddy's Day celebration would be complete without a delicious Lime Shamrock Punch!
This delicious non-alcoholic punch requires only two ingredients – lime sherbert and Ginger Ale.
You will find this punch offers the creaminess of the sherbert combined with the fizziness of the Ginger Ale for a refreshing drink.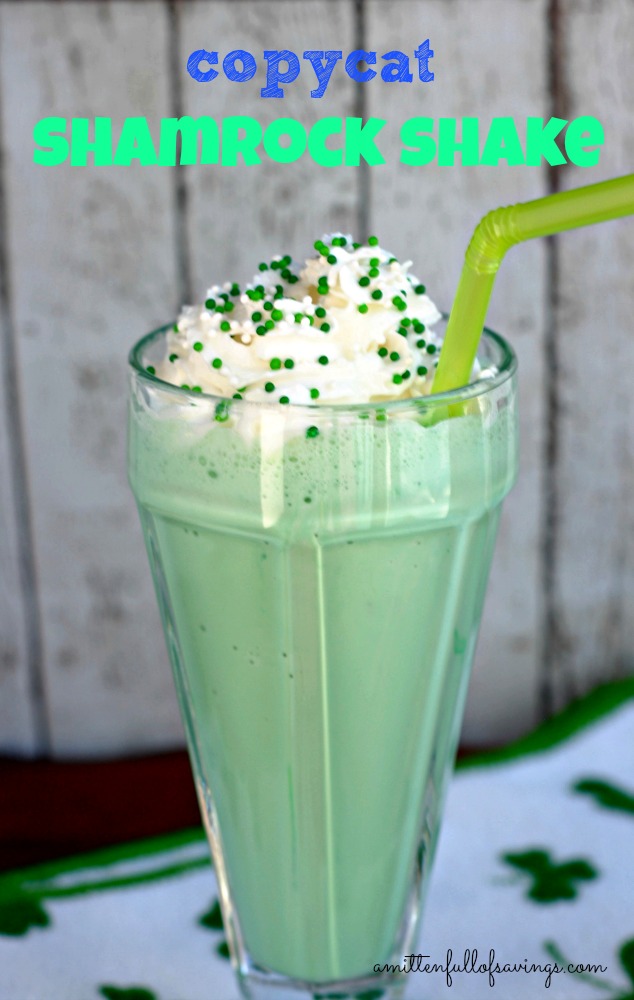 Who doesn't love a yummy McDonald's Shamrock Shake? Well, this year skip the drive-thru and make your own with this homemade Shamrock Shake copycat recipe!
You only need four ingredients to make this minty, creamy shamrock shake recipe.
Vanilla ice cream and milk are the base for the delicious milkshake and peppermint extract lends to the yummy mint flavor. And, if you want the classic "green" color, you will want to add in some green food coloring. It is optional, but fun!
Finally, no milkshake would be complete without sprinkles and whipped cream to dress it up! YUM!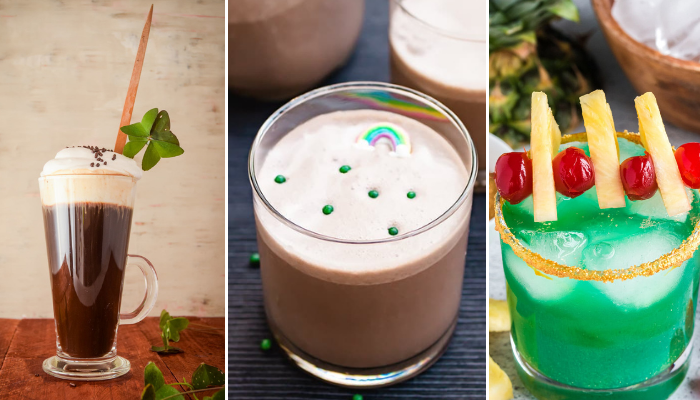 Keep reading below for more delicious St. Patrick's Day Drink Recipes!
St. Patrick's Day Drink Recipes
Check these holiday-inspired ideas below:
St. Patrick's Fun for the Family
15 Great St. Patrick's Day Crafts For Kids