Check out these St. Patrick's Day Food ideas, which are great for family dinners, potlucks, parties, and more.
From soda bread to shamrock cookies and more, you'll find just what you need to celebrate the St. Patrick's Day holiday season.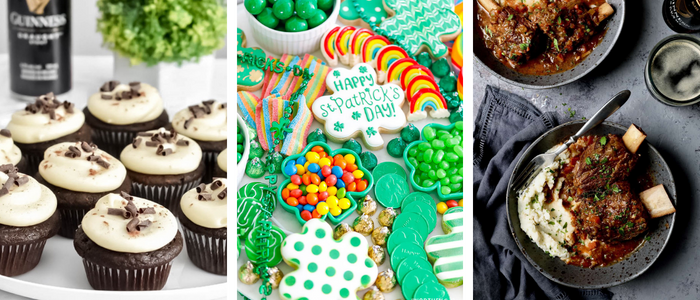 30+ Delicious St. Patrick's Day Recipes
Celebrate Irish culture in the tastiest way possible.
This St. Patrick's Day food list includes savory, sweet, and even a few drinks.
With recipes like corned beef hash, shamrock cookies, leprechaun cake, rainbow Jell-O shots, and more!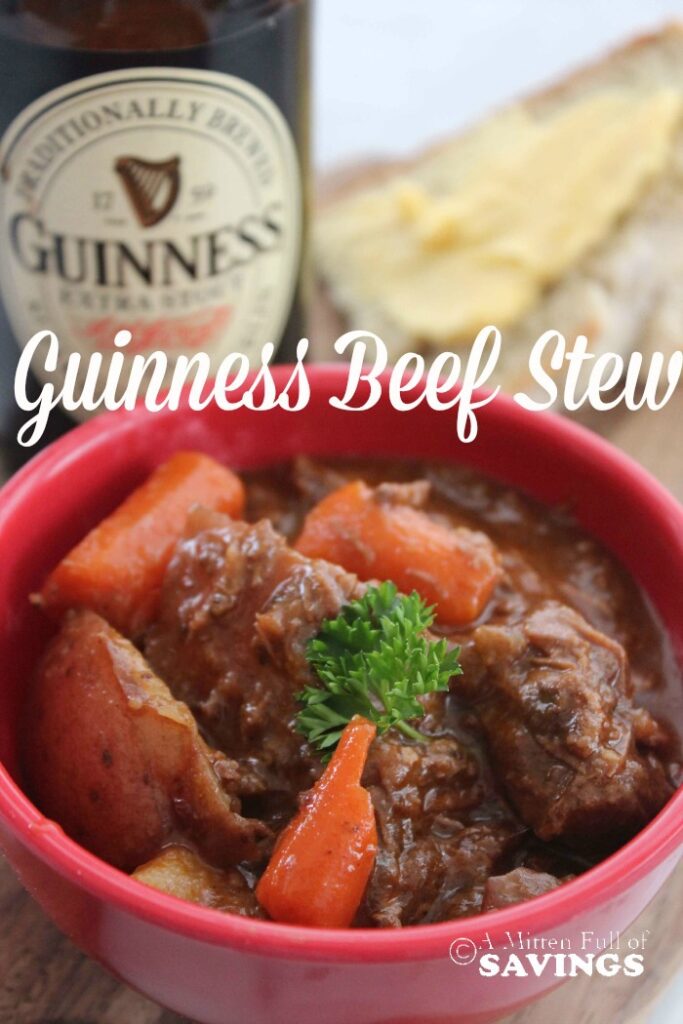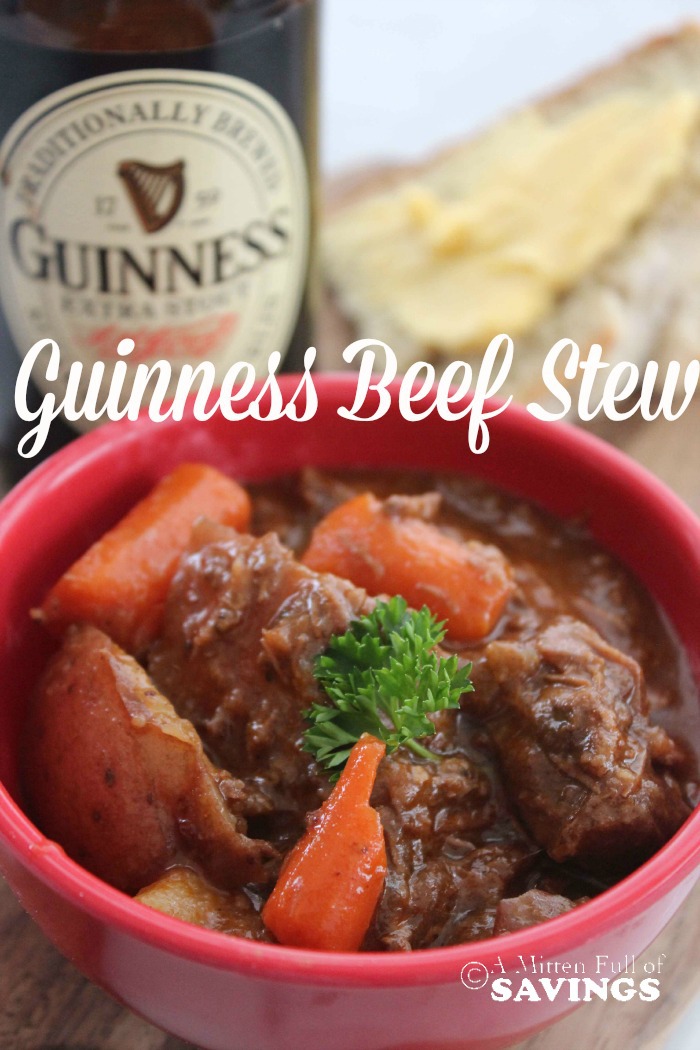 Get your St. Patrick's Day party on with this fabulous and easy recipe- Easy Recipe for Guinness Beef Stew.
This stew is an easy-themed recipe you can make to celebrate St. Patrick's Day.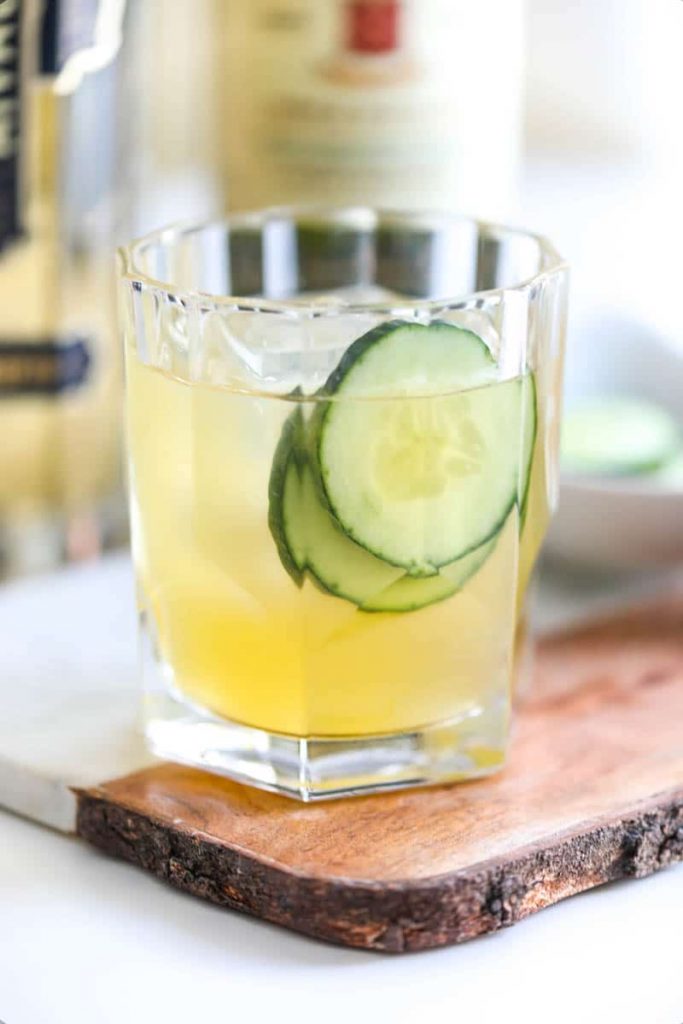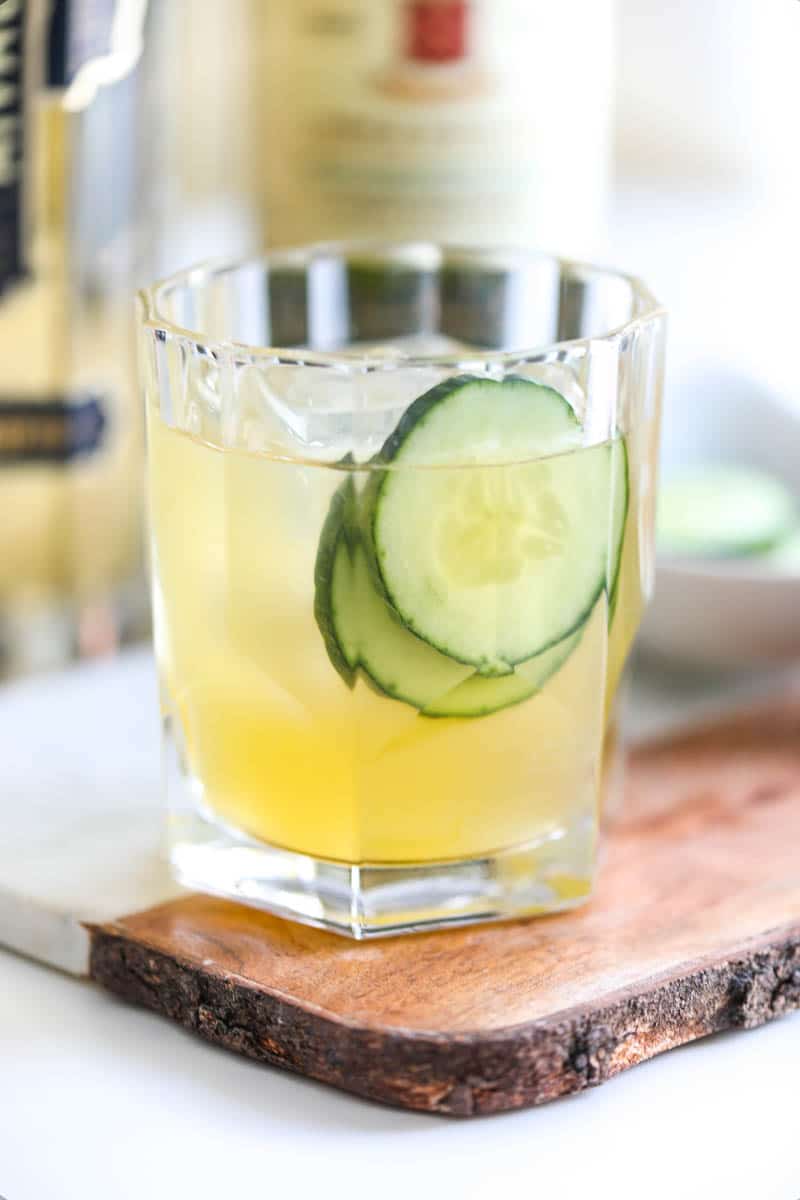 The session drink known as the Irish Maid is the perfect St. Paddy's Day cocktail. It is light, refreshing, bright, and twinkles like the Emerald Isle itself.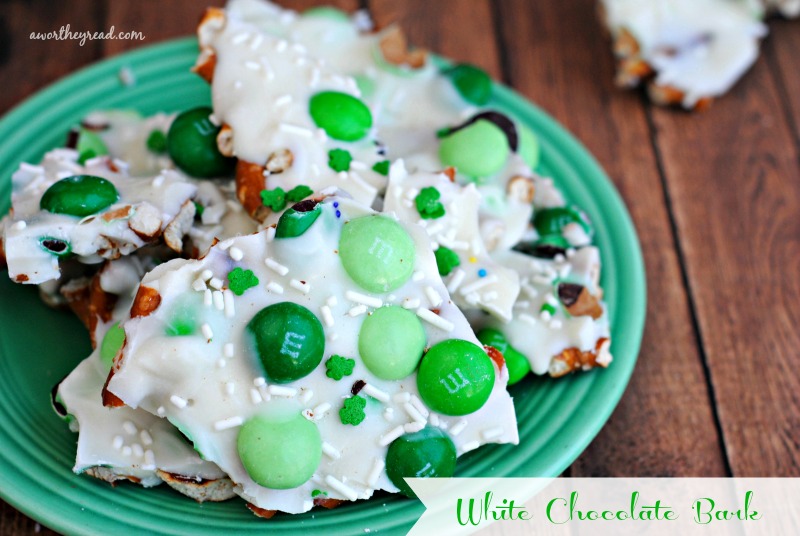 This green and white chocolate bark recipe is great to make for a St. Patrick's Day treat.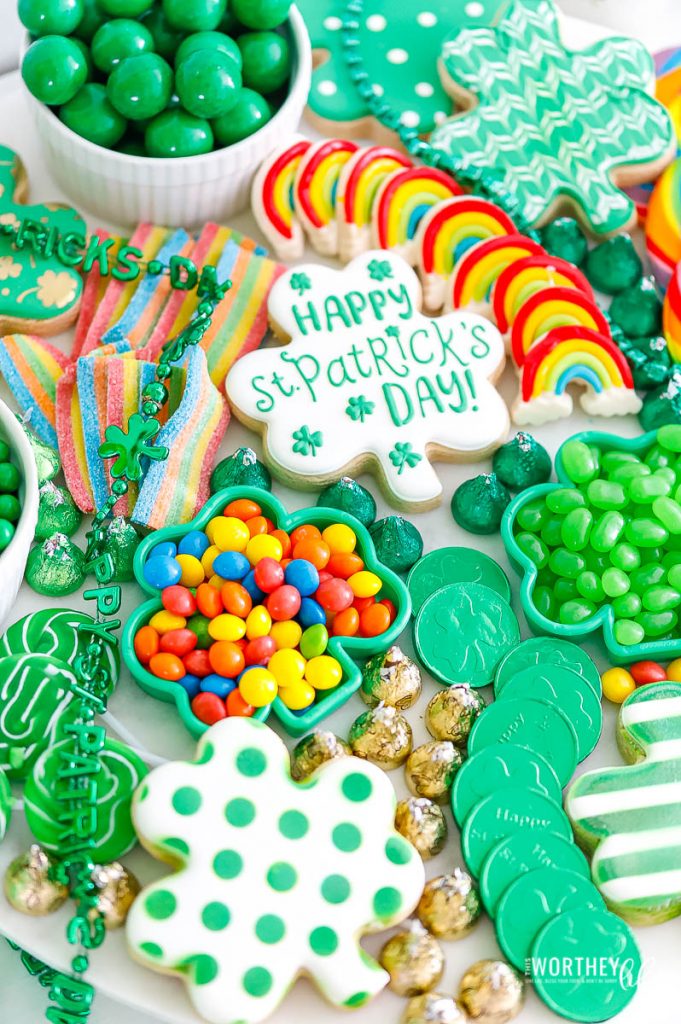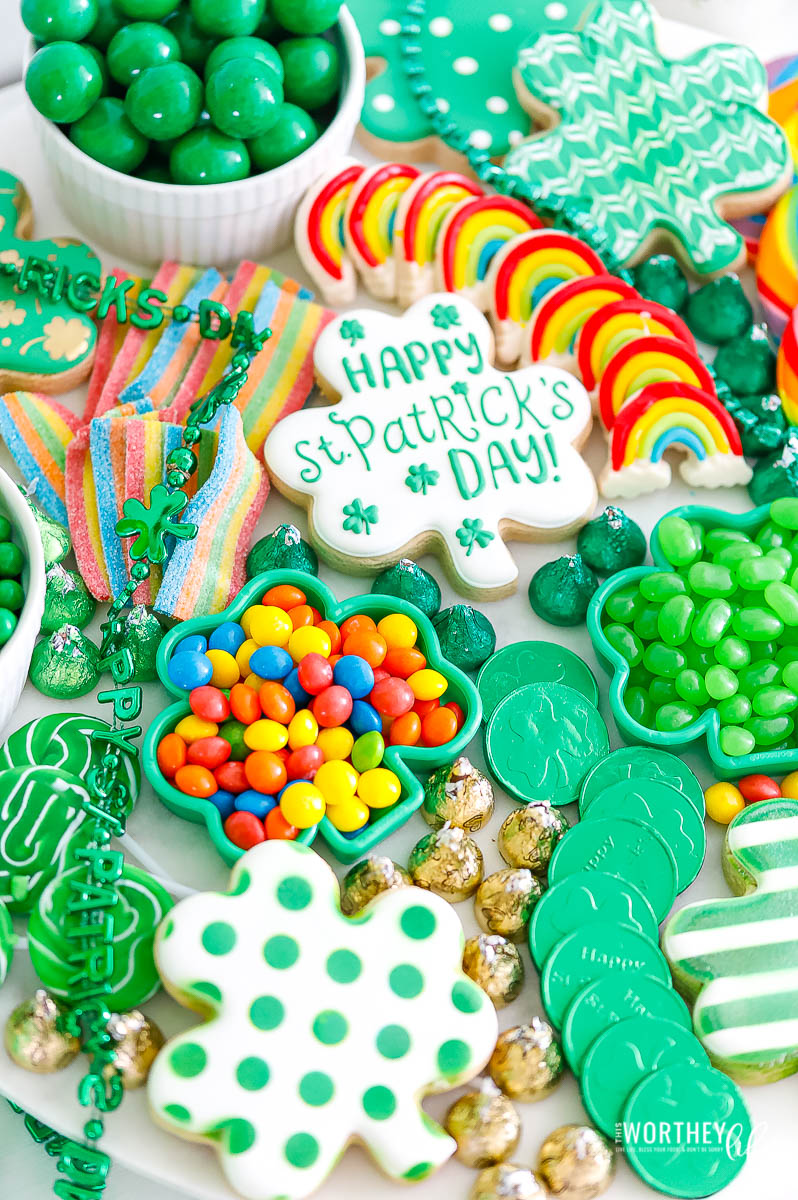 Have a fun green and white celebration with this St. Patrick's Day Party Board.
Candy boards are uber-popular, and if you're thinking about putting one together for St. Patty's Day, here is one you can do!
Not only are candy boards super festive and pretty to look at, but they are also SO easy to put together.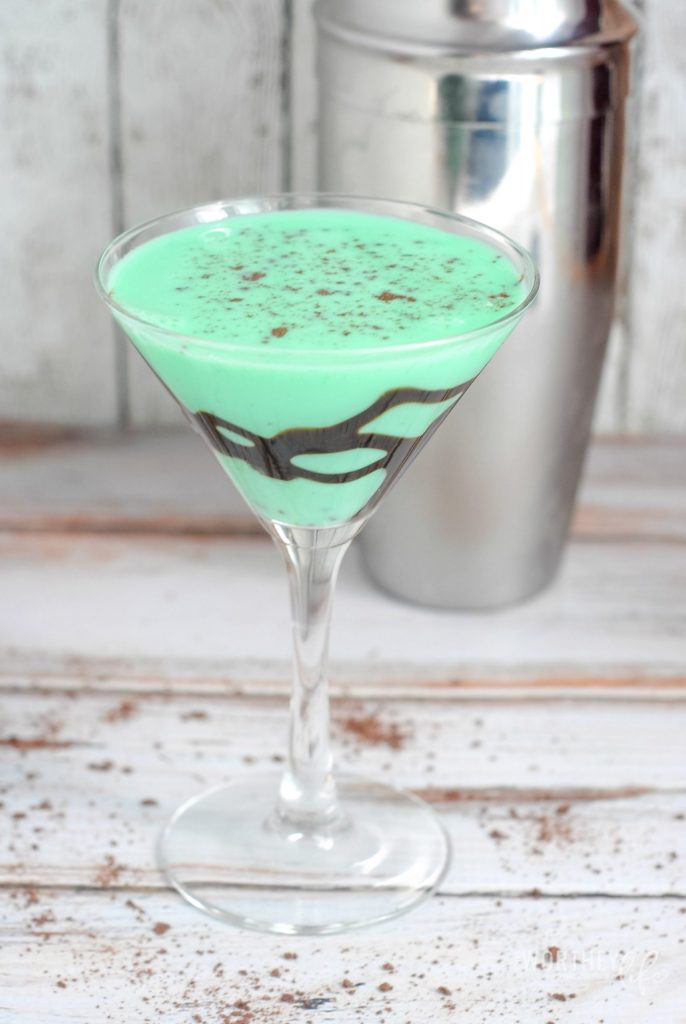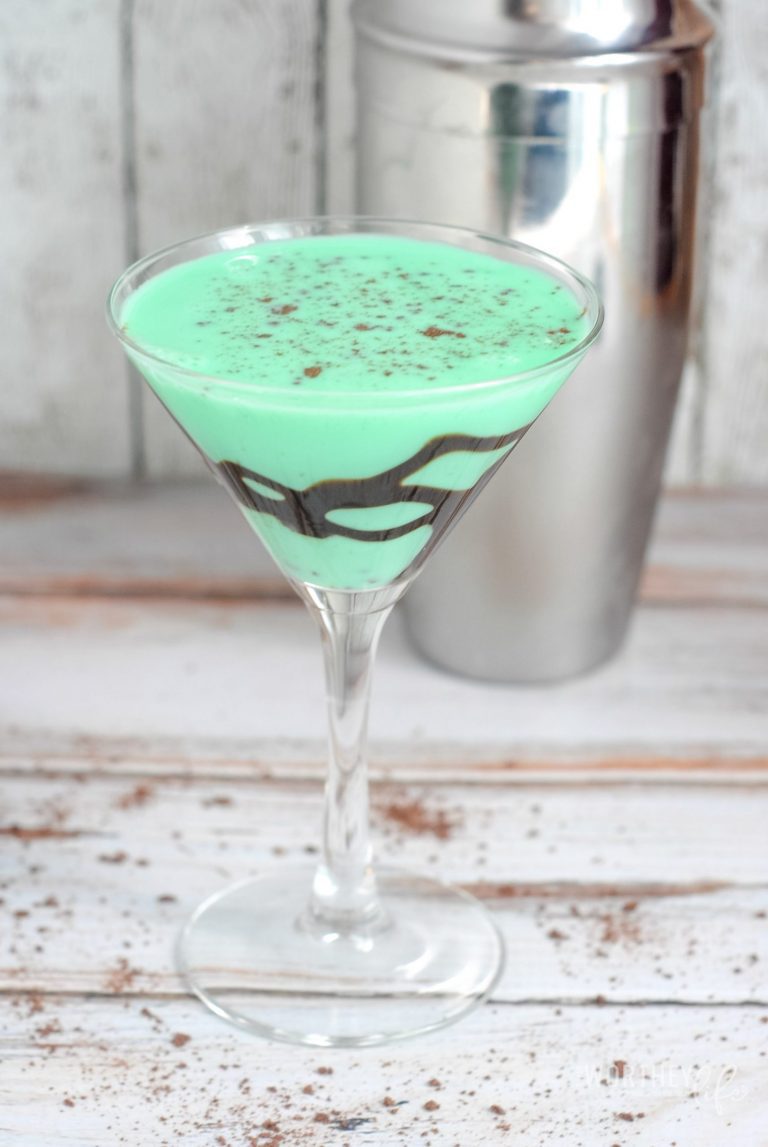 This green cocktail is a fun way to celebrate St. Patrick's Day. It has a minty flavor, similar to the Shamrock Shake.
More St. Patrick's Day recipes to check out:
40+ St. Patrick's Day Drink Recipes
50+ Rainbow Craft & Food Ideas

Savory St. Patrick's Day food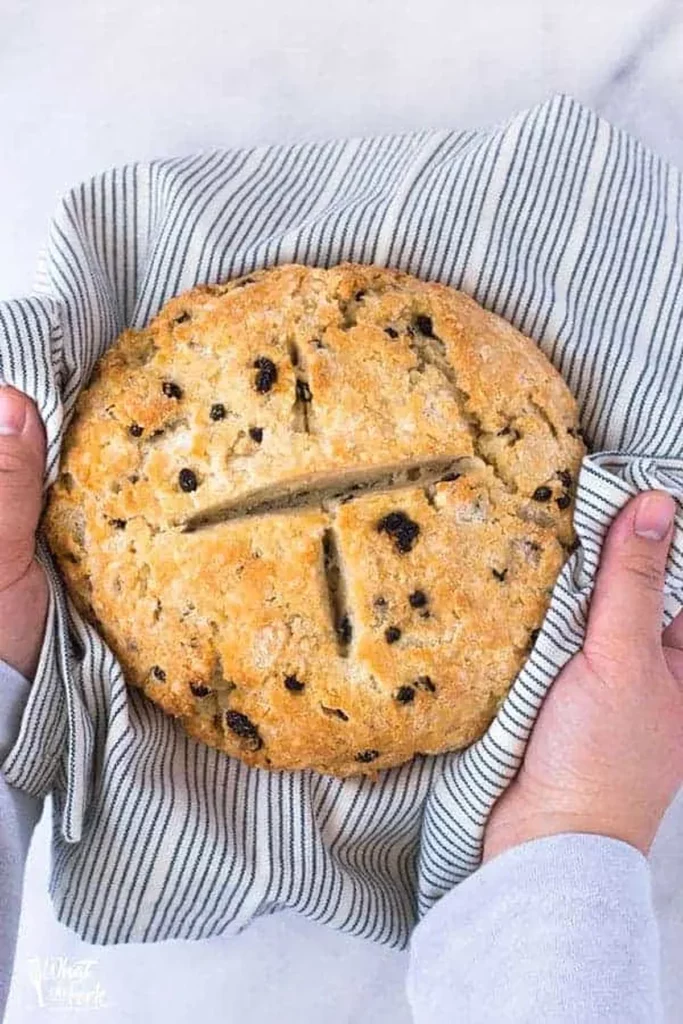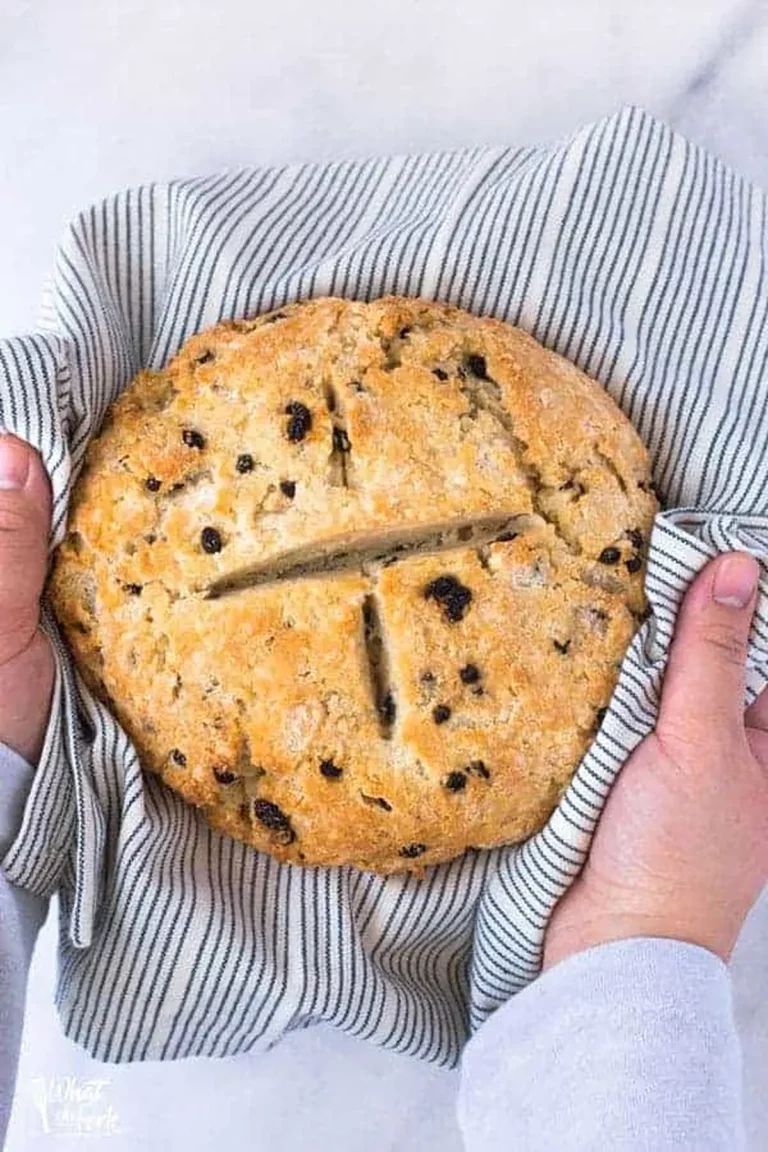 What is Irish soda bread, and why should you try it?
It's a traditional bread that uses baking soda instead of yeast that tastes amazing.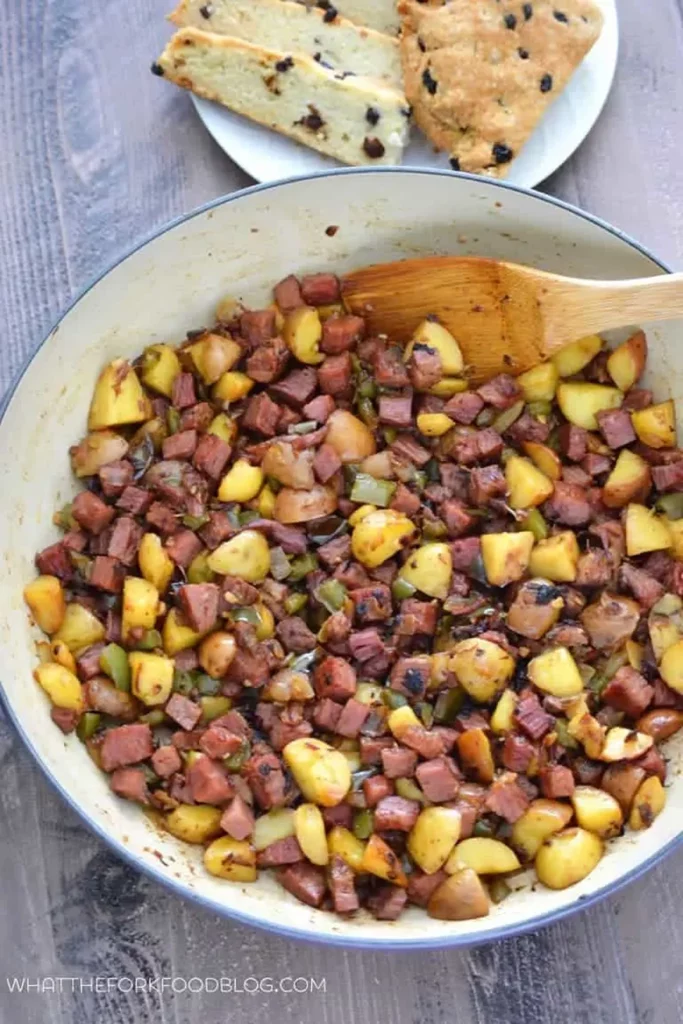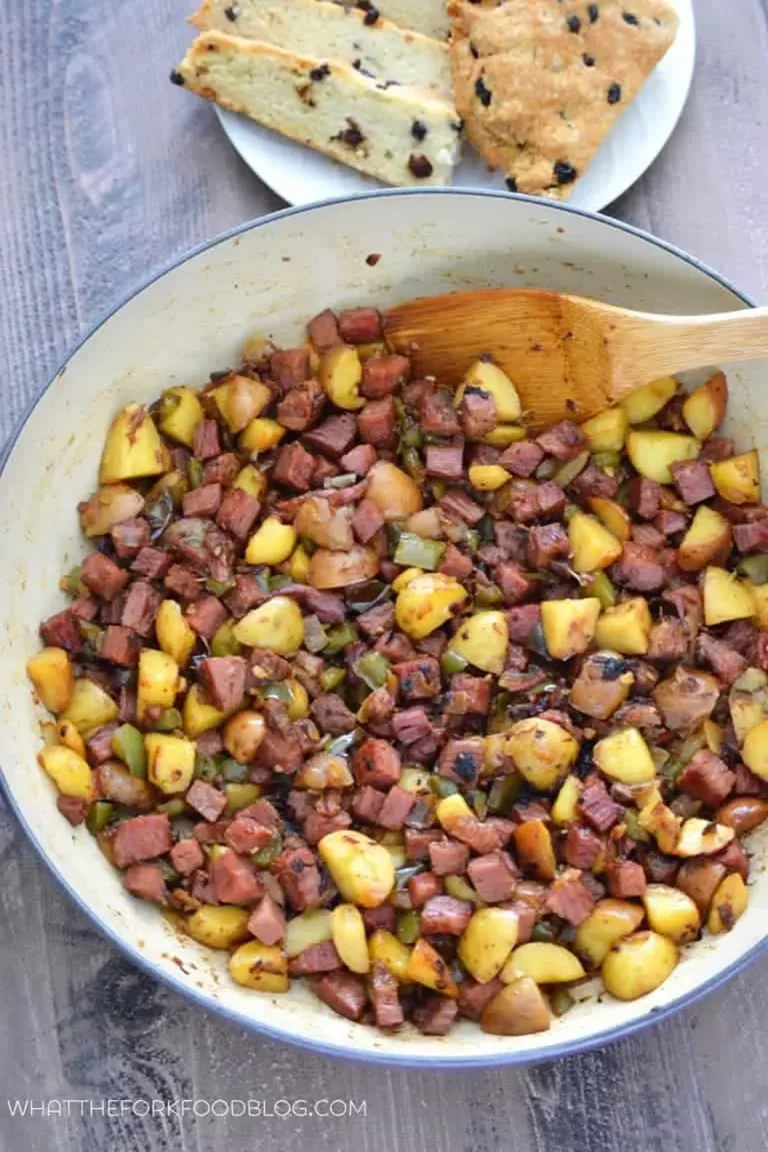 Corned beef hash is a traditional Irish meal to share with family and friends.
It's great for breakfast, lunch, or dinner, plus it's packed with protein.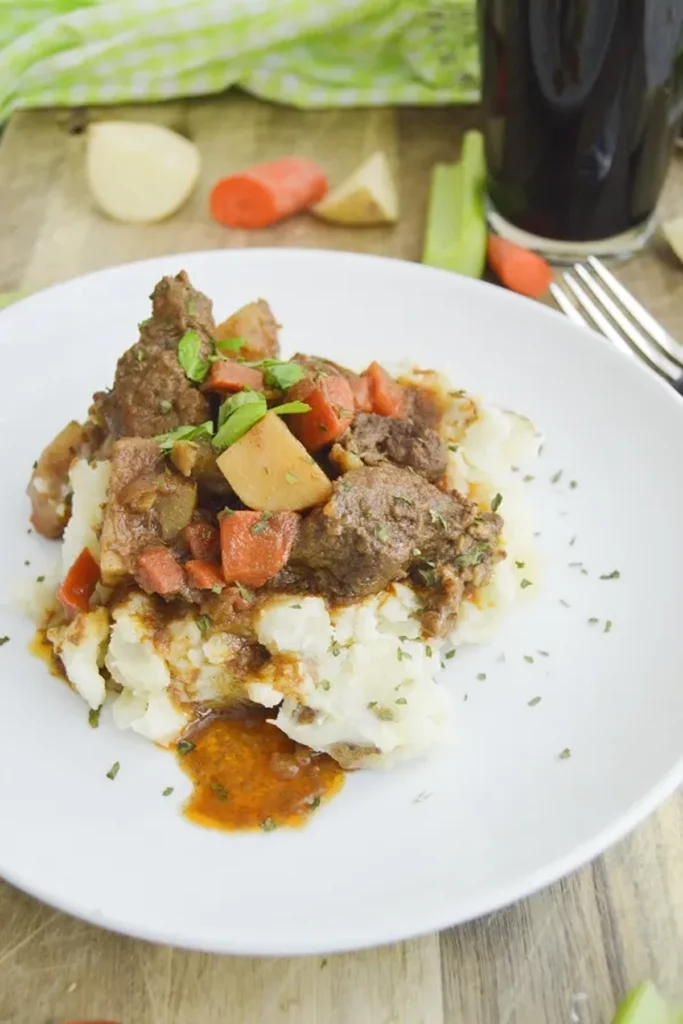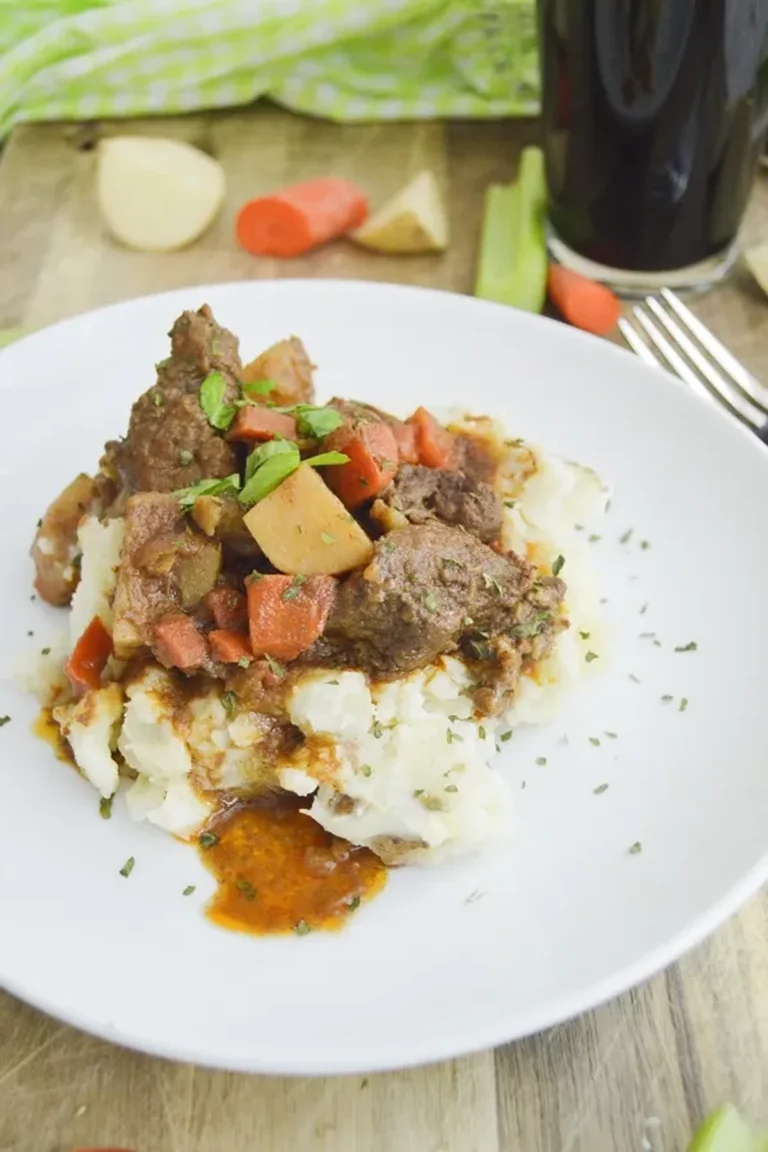 Irish beef stew is a classic St. Patrick's Day food!
With ingredients like beef, Stout Beer Guinness, potatoes, and more, what's not to love?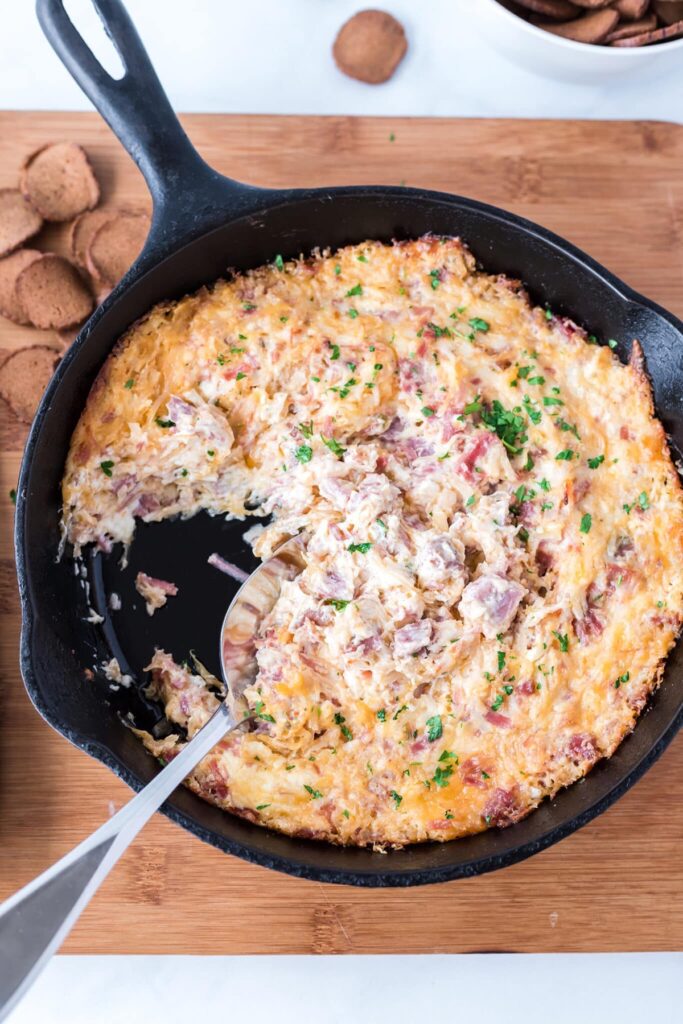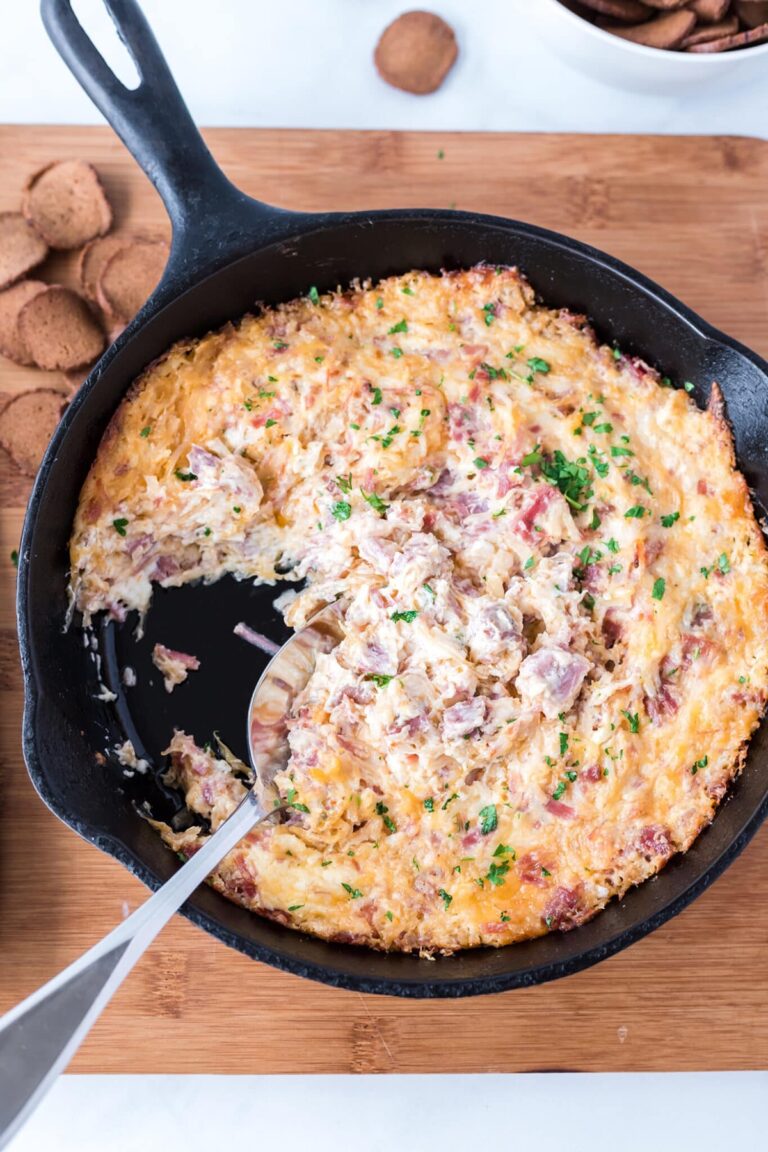 Reuben dip sounds like a dessert, but it's not!
It combines cream cheese, corned beef, Swiss cheese, sauerkraut, and thousand island dressing.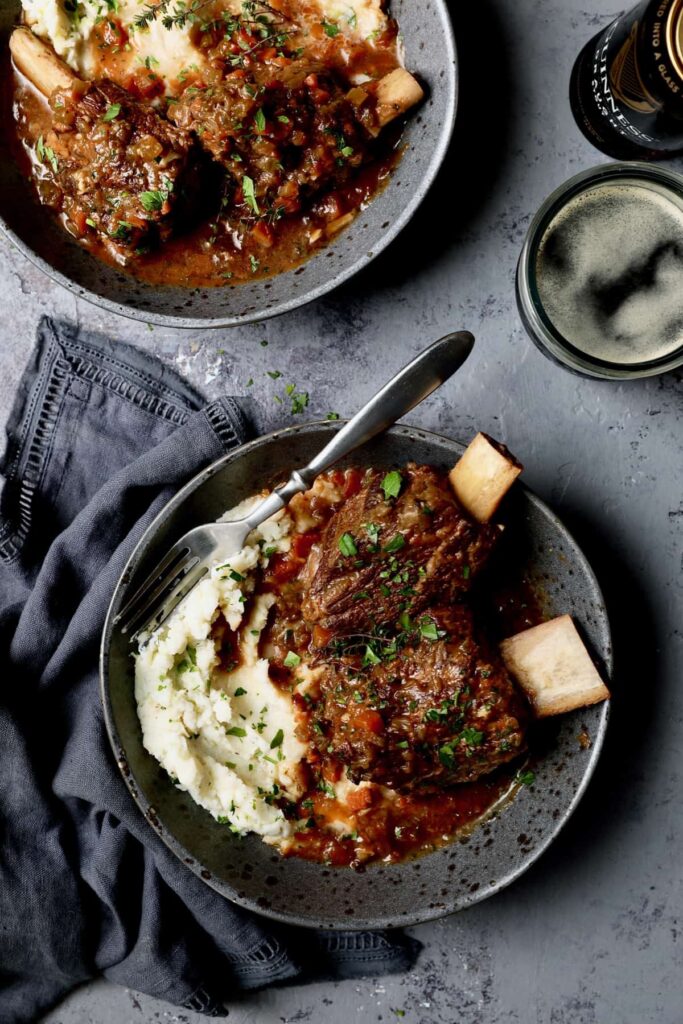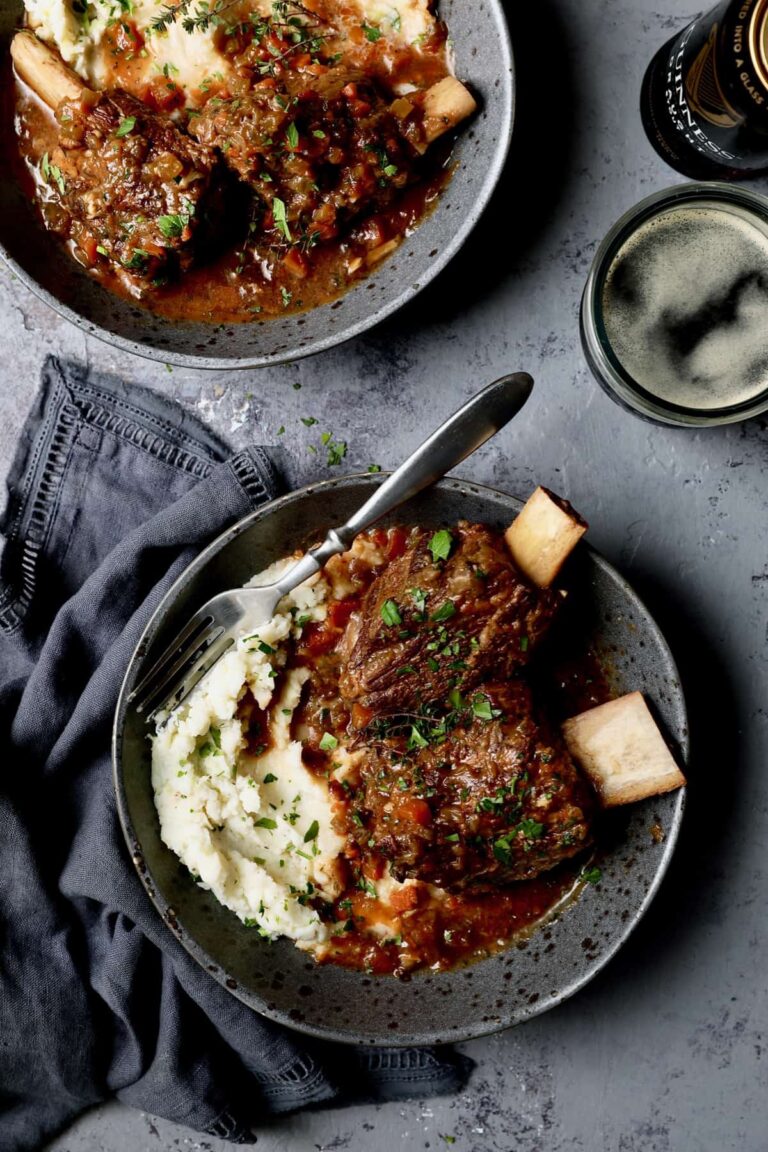 Stout beef ribs are mouthwatering and an amazing comfort food to enjoy with friends.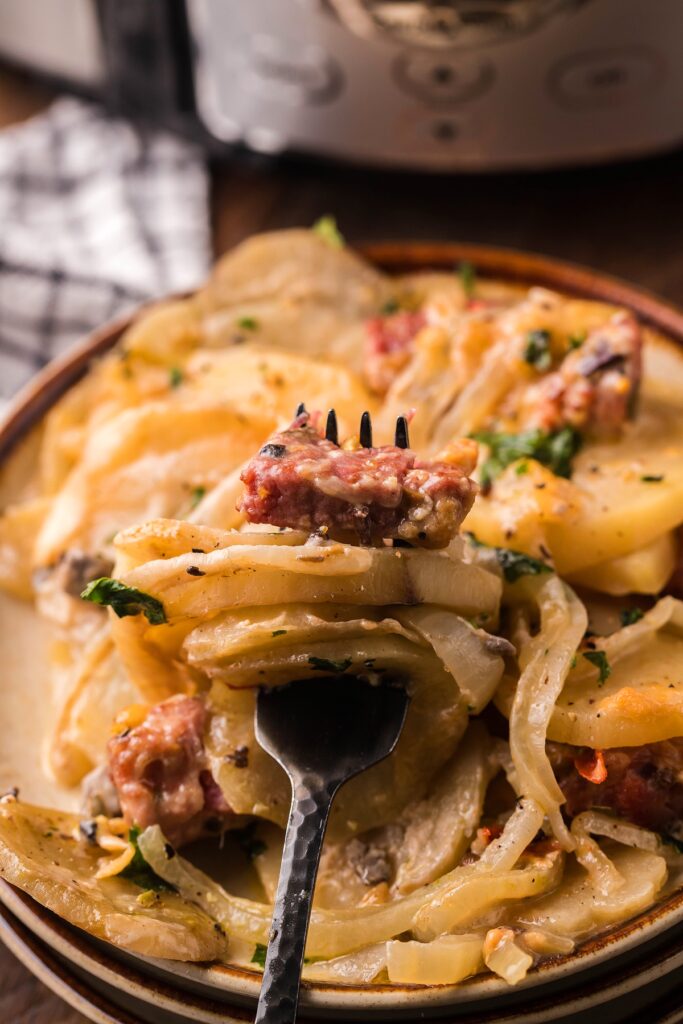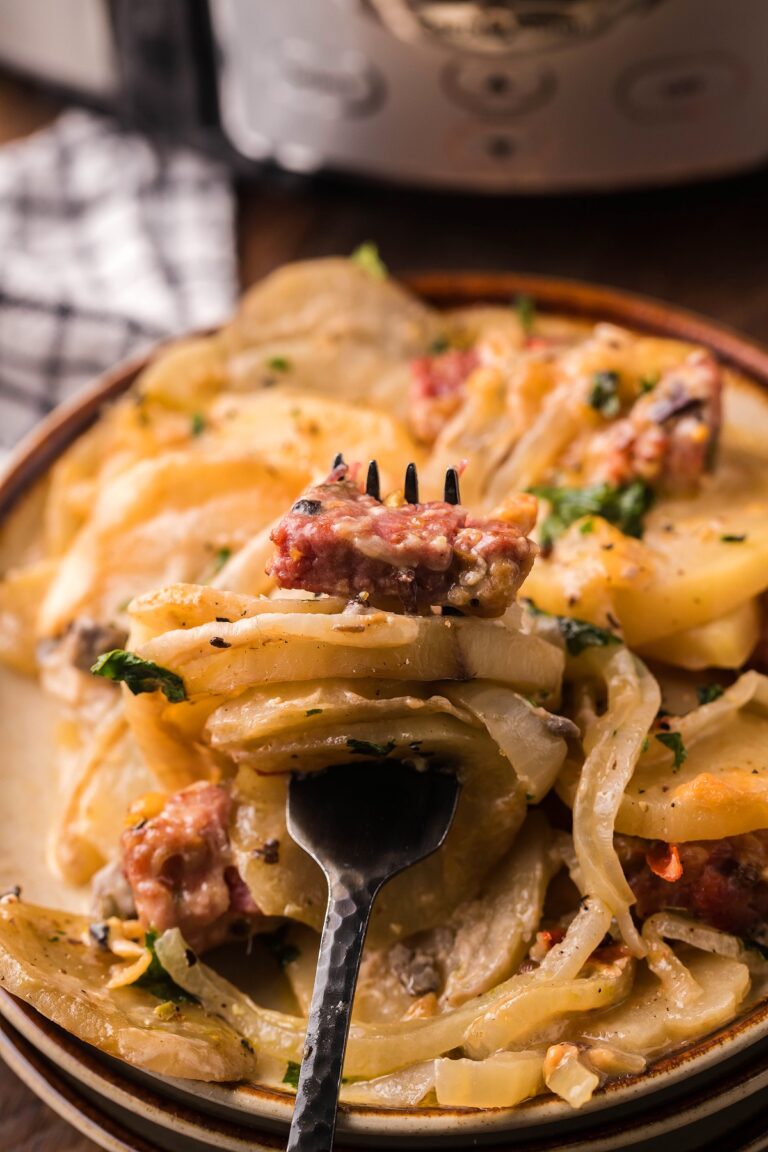 What is slow cooker beef Au gratin? It combines corned beef, potatoes, and pepper jack cheese slow-cooked to perfection.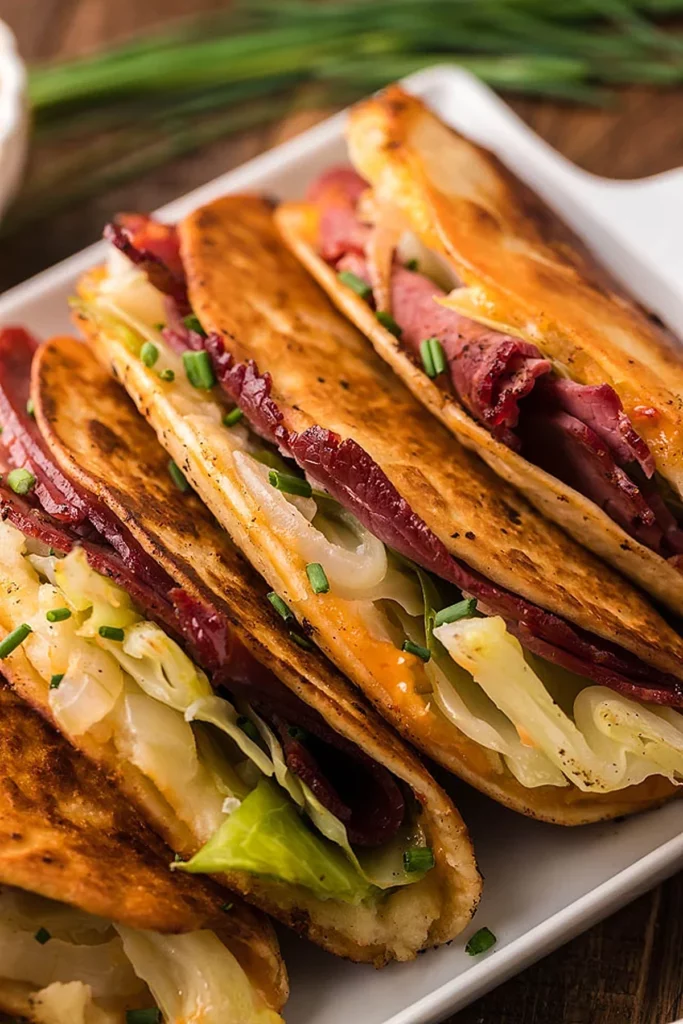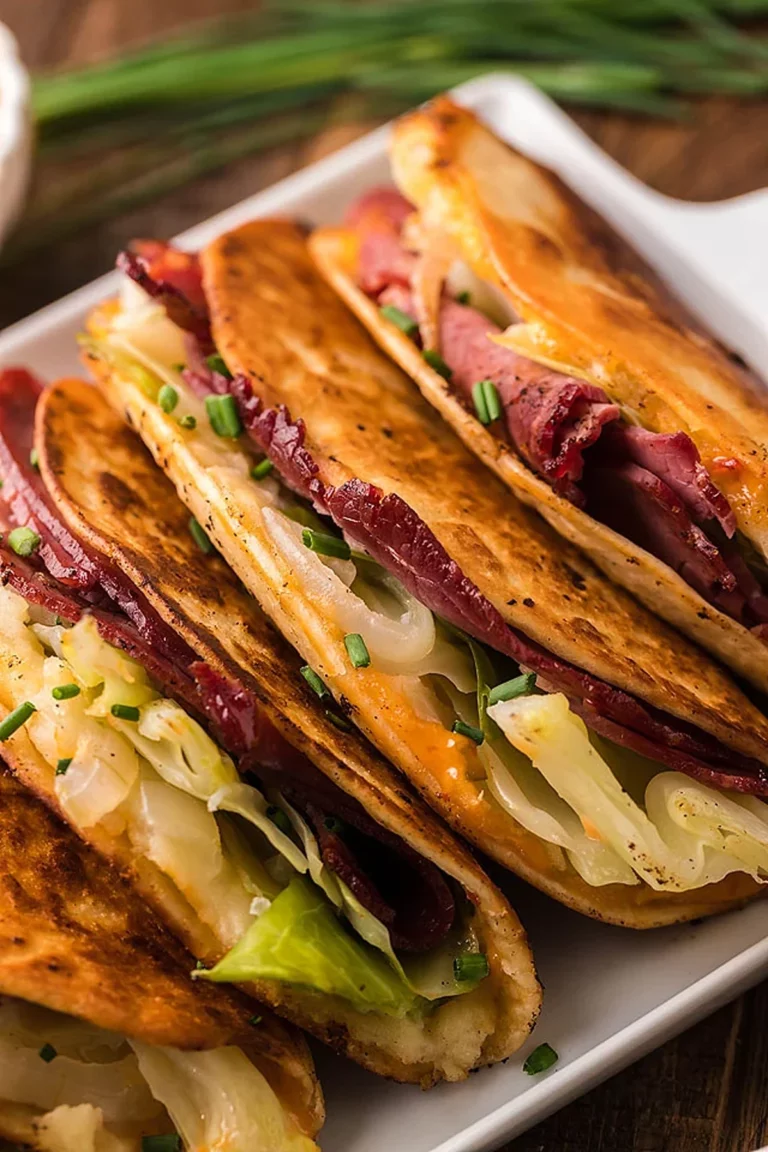 Irish tacos are a creative St. Patrick's Day food idea!
With flavors like sliced corn beef, corned beef hash, cheese, Thousand Island dressing, and tortillas!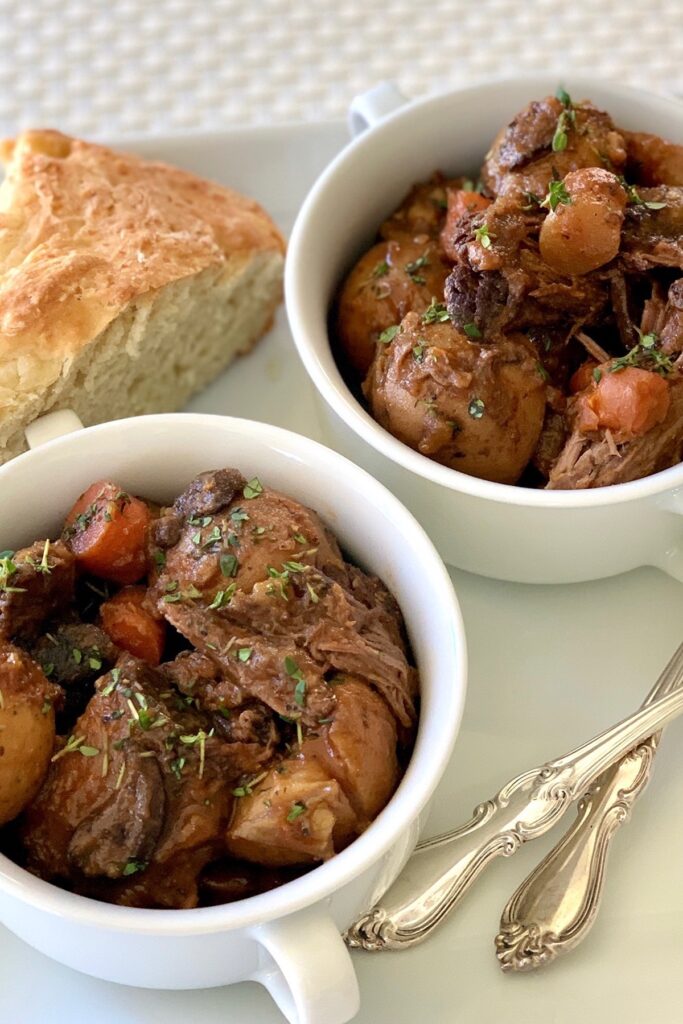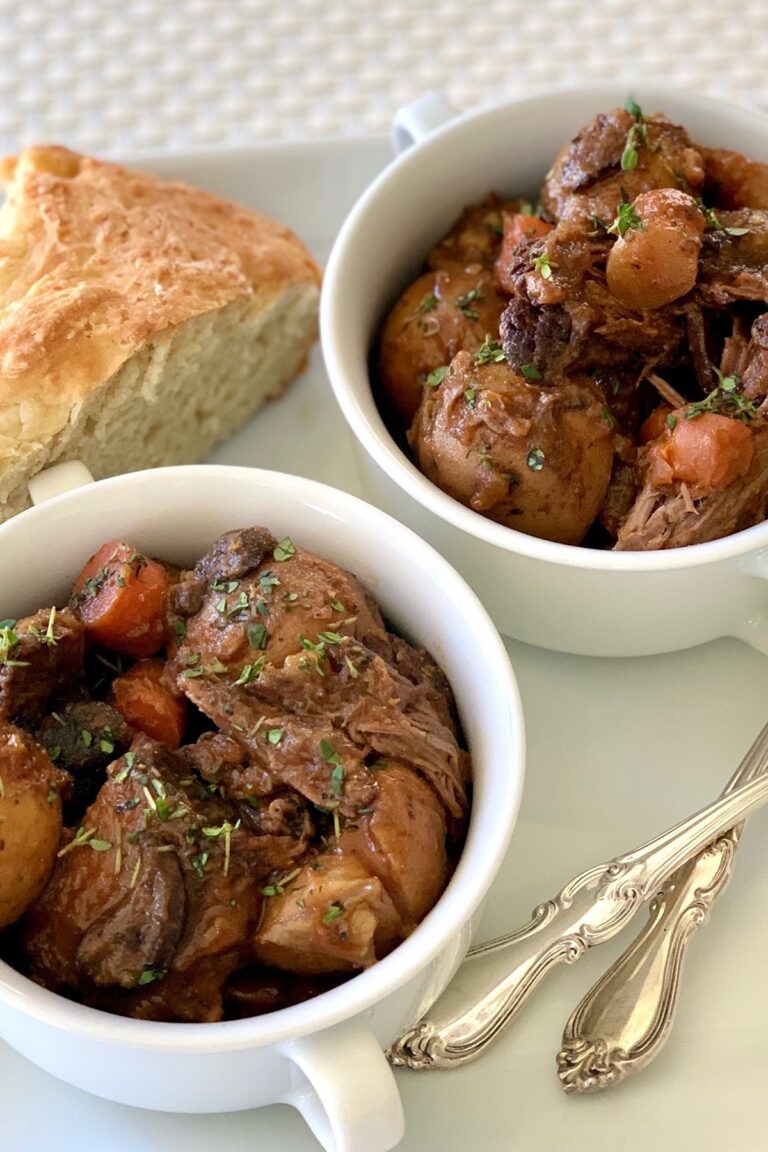 Melt-in-your-mouth roast with rich Guinness gravy and savory vegetables.
You will love them on St. Paddy's Day but crave them all year long
Dessert Recipes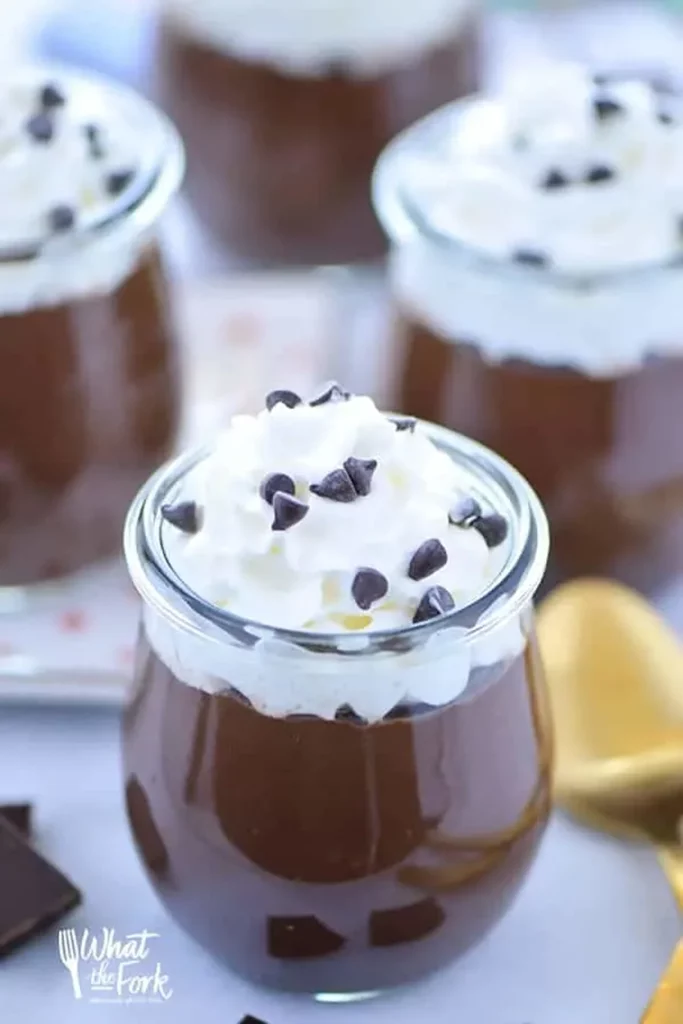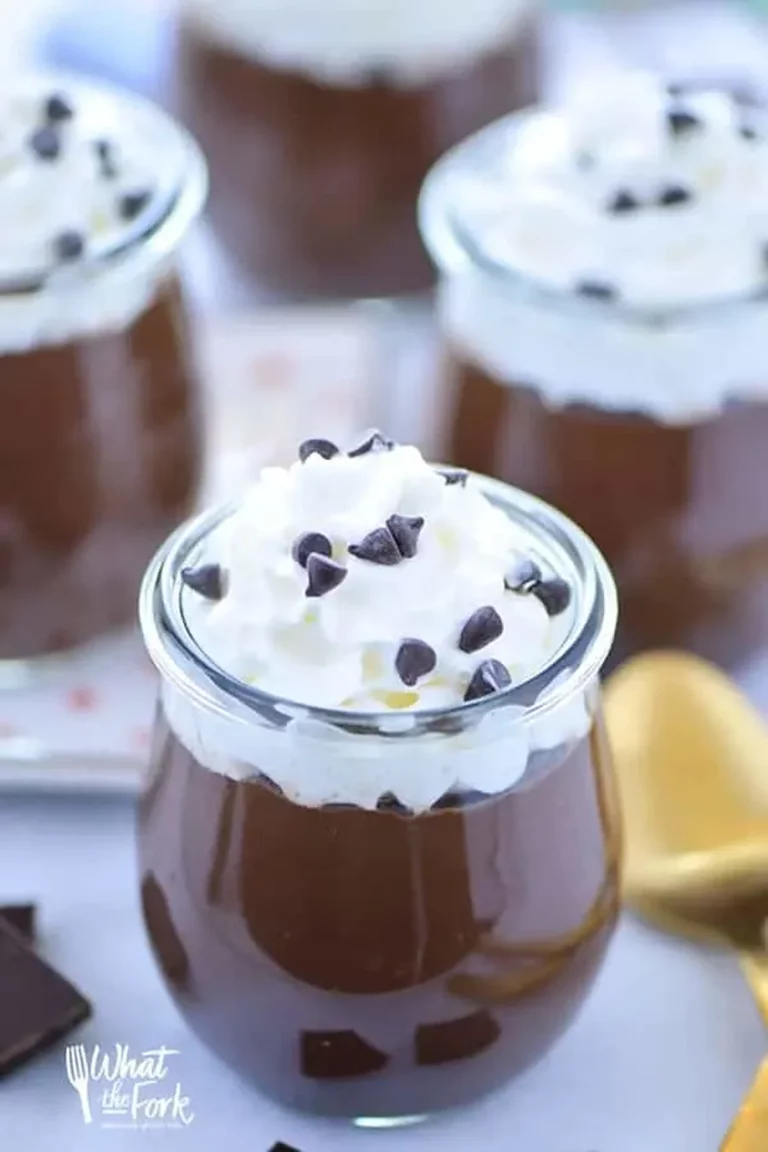 Who doesn't love chocolate pudding? Especially this recipe with Bailey's creamy smooth, rich chocolate flavor and two kinds of chocolate in total.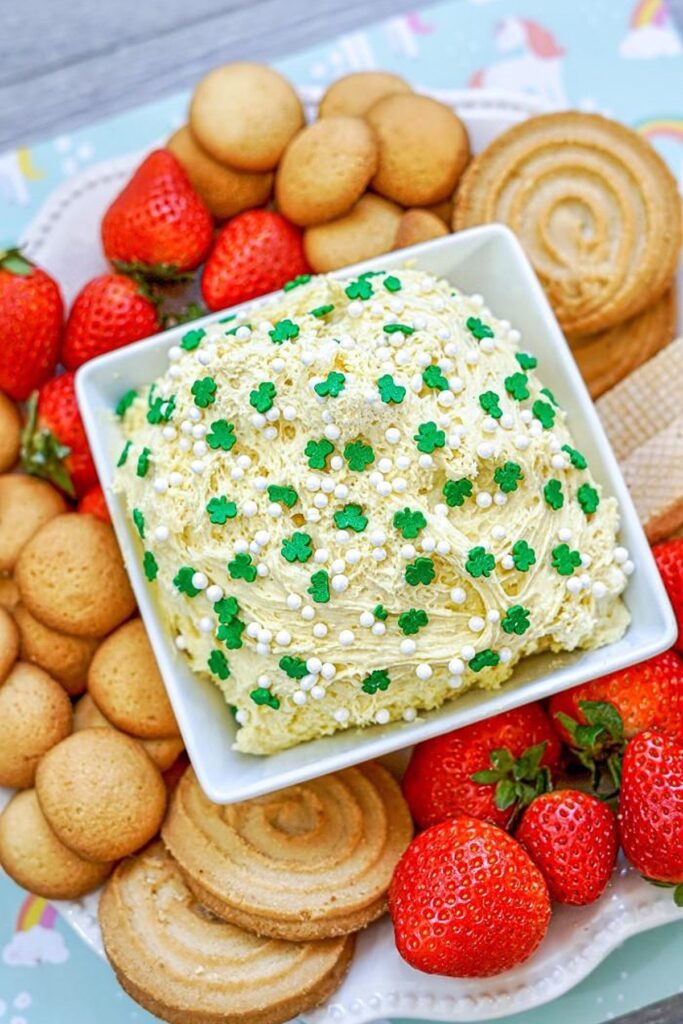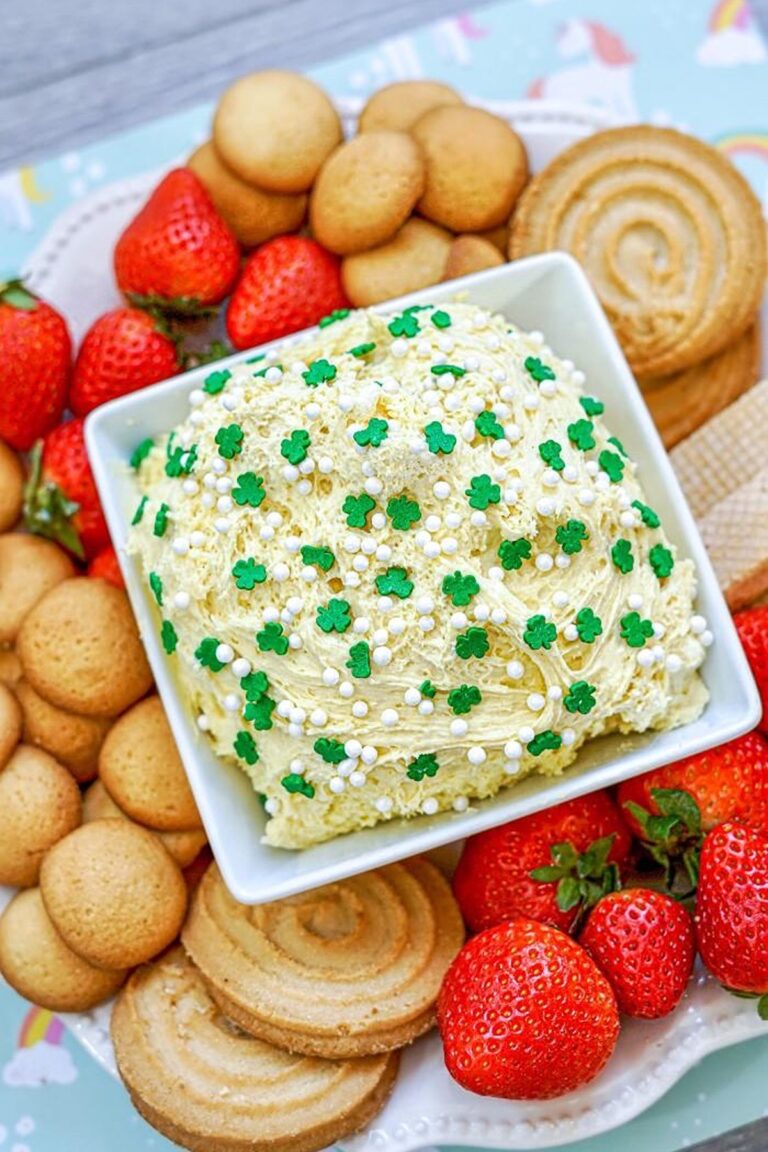 This St. Patrick's Day food idea for Dunkaroo dip will put a smile on everyone's face.
With whipped cream, yellow cake mix, cream cheese, milk, and sprinkles.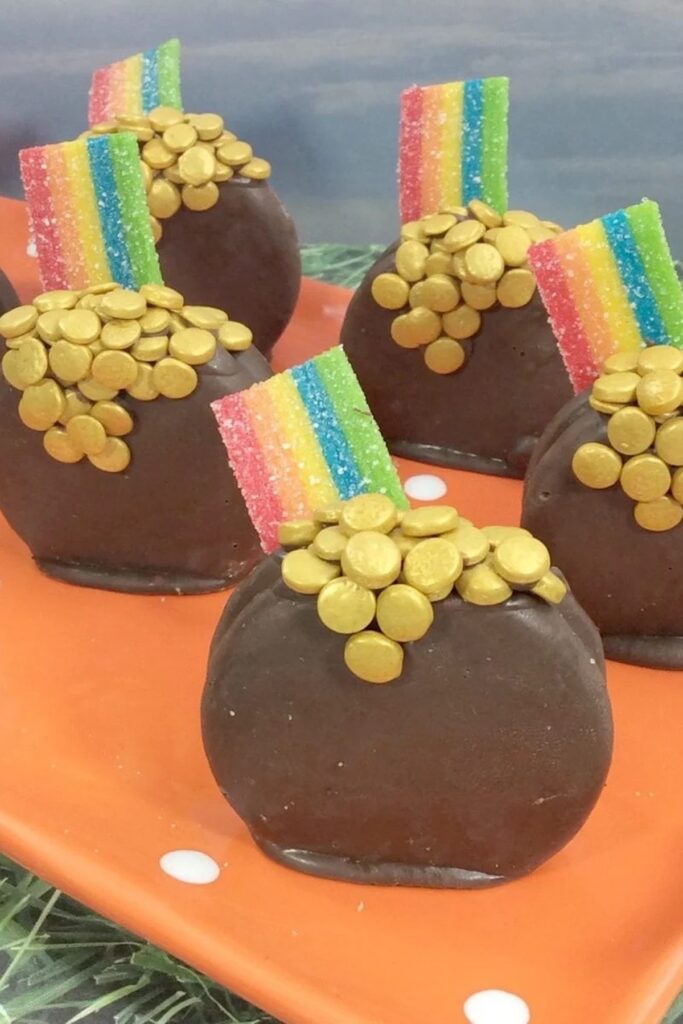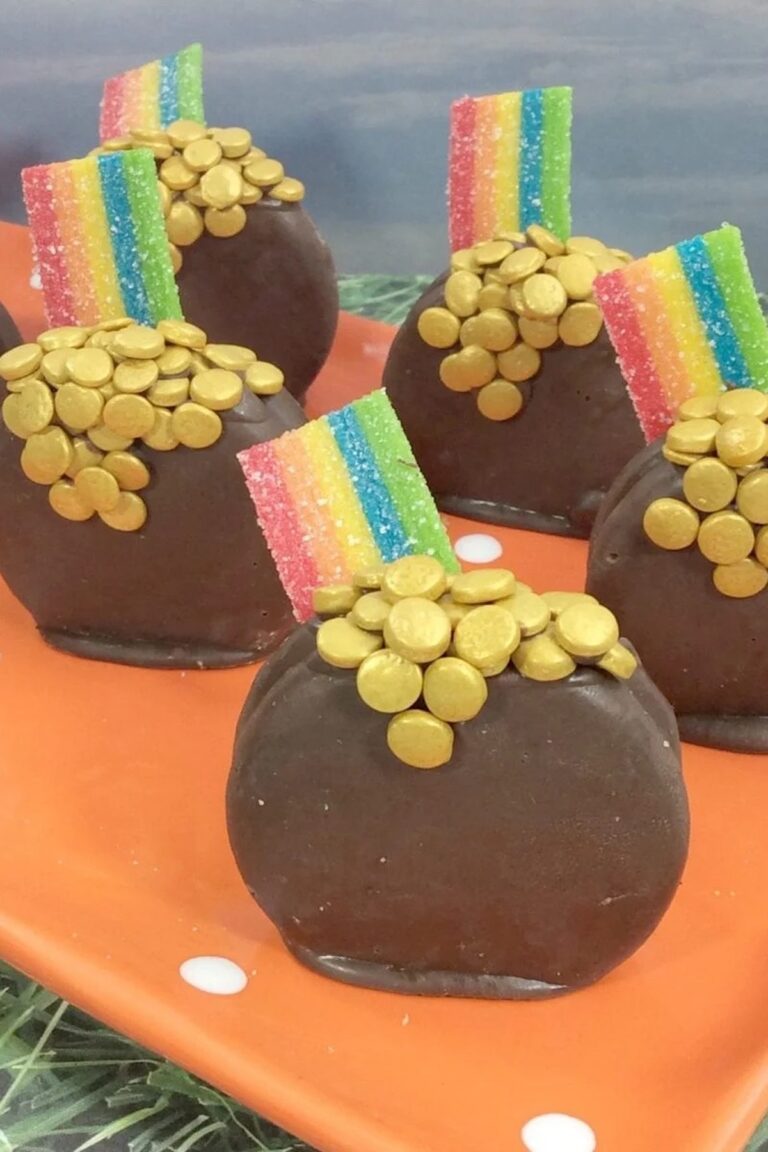 These Pot O'Gold Oreo Cookies are fun and easy to make.
They are the perfect little treat for kids and adults to snack on.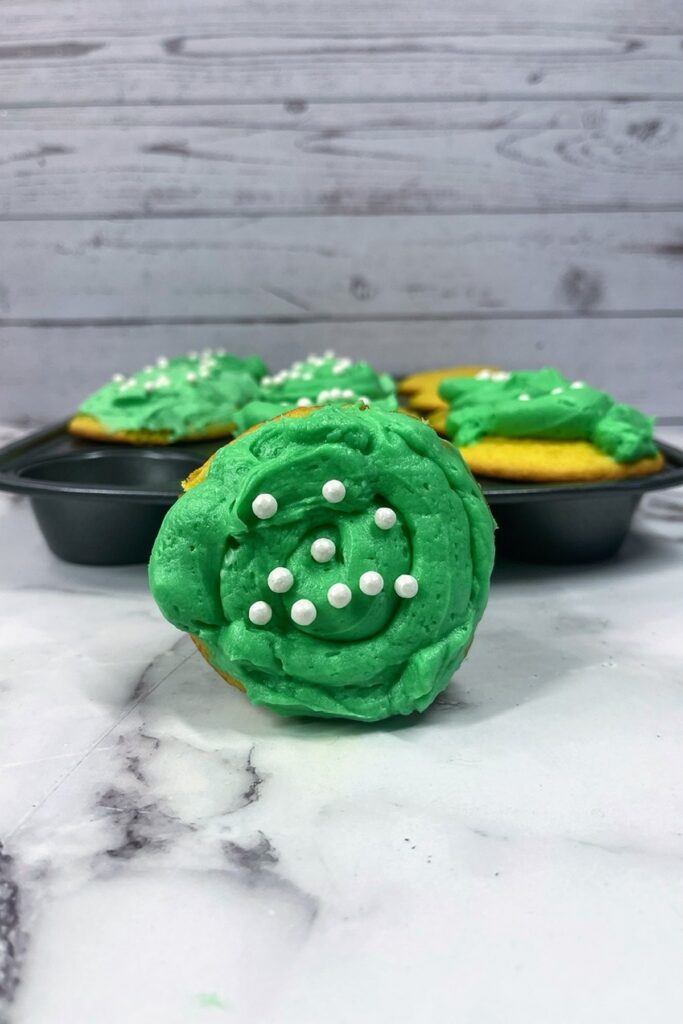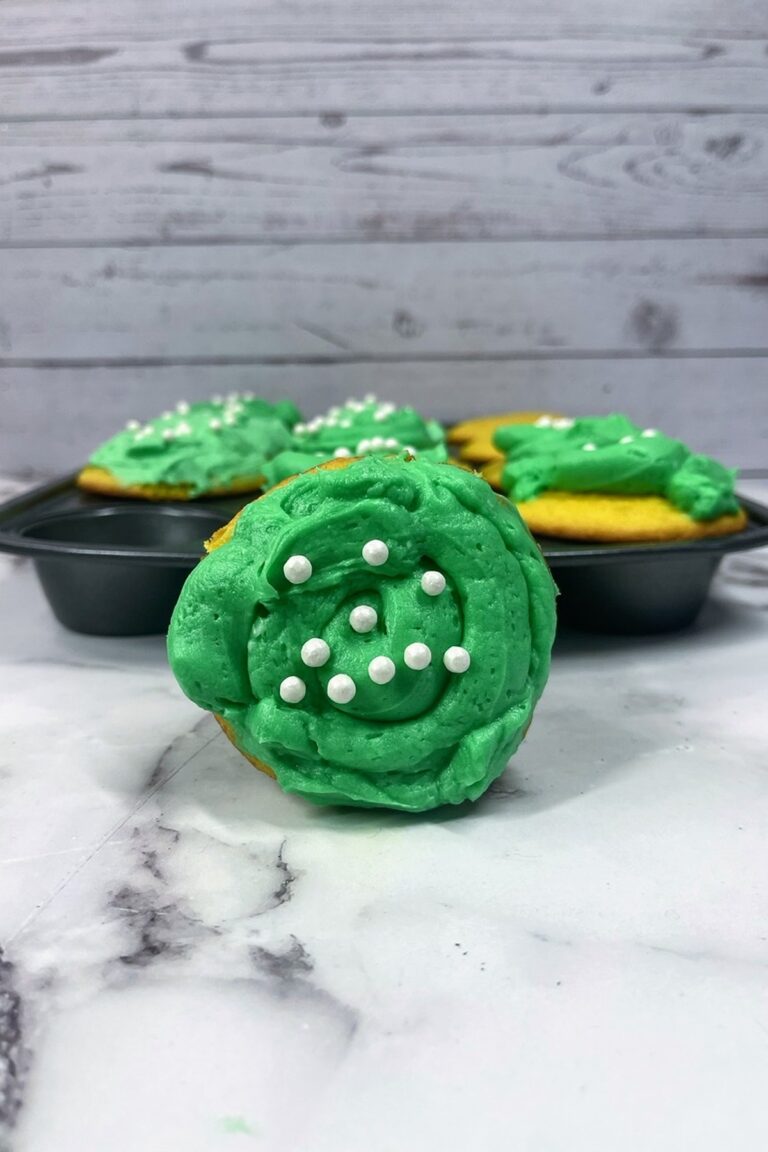 Do you have a special cake or cupcake recipe already planned but want to add an Irish flare?
This 6 ingredient-green buttercream frosting is just what you need.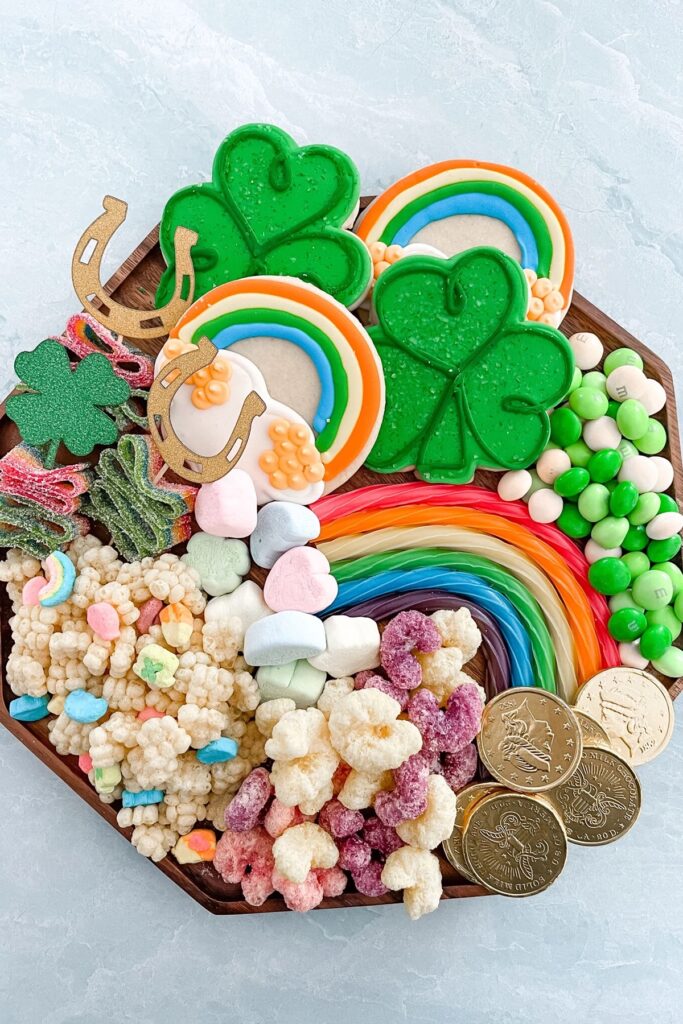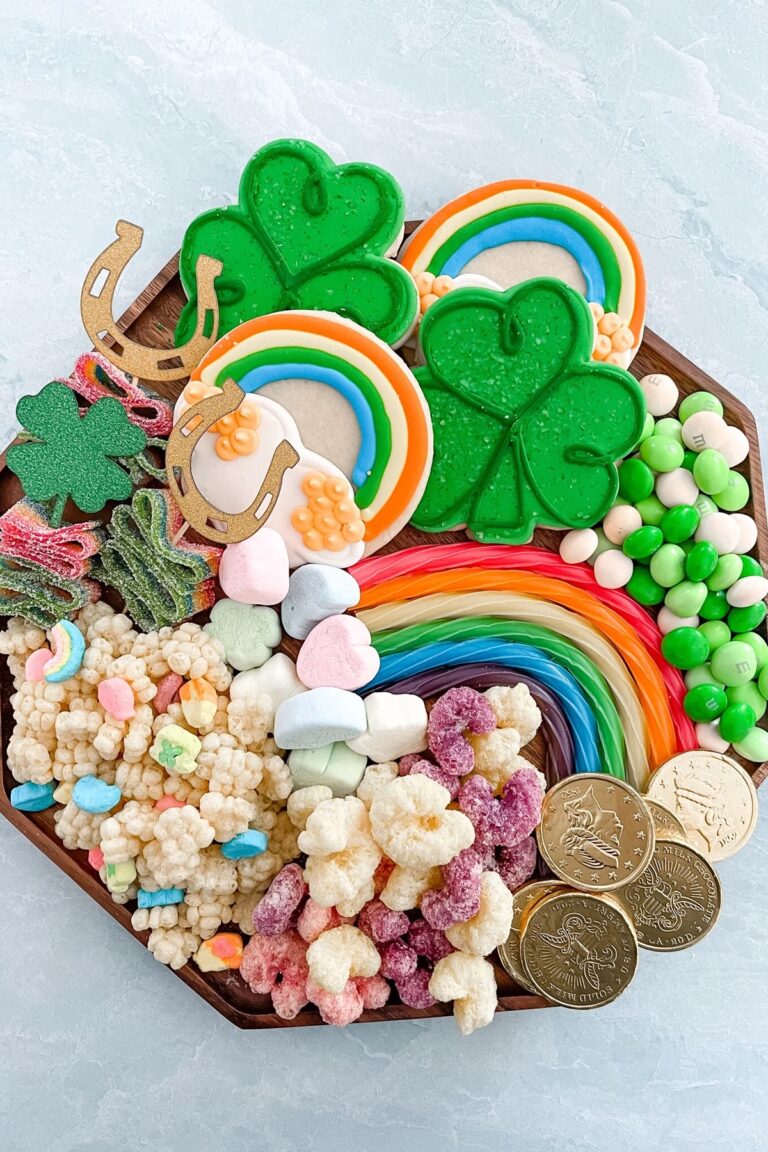 The perfect party food idea that everyone will adore.
It's packed with green, gold, and rainbow-colored foods for a festive flare.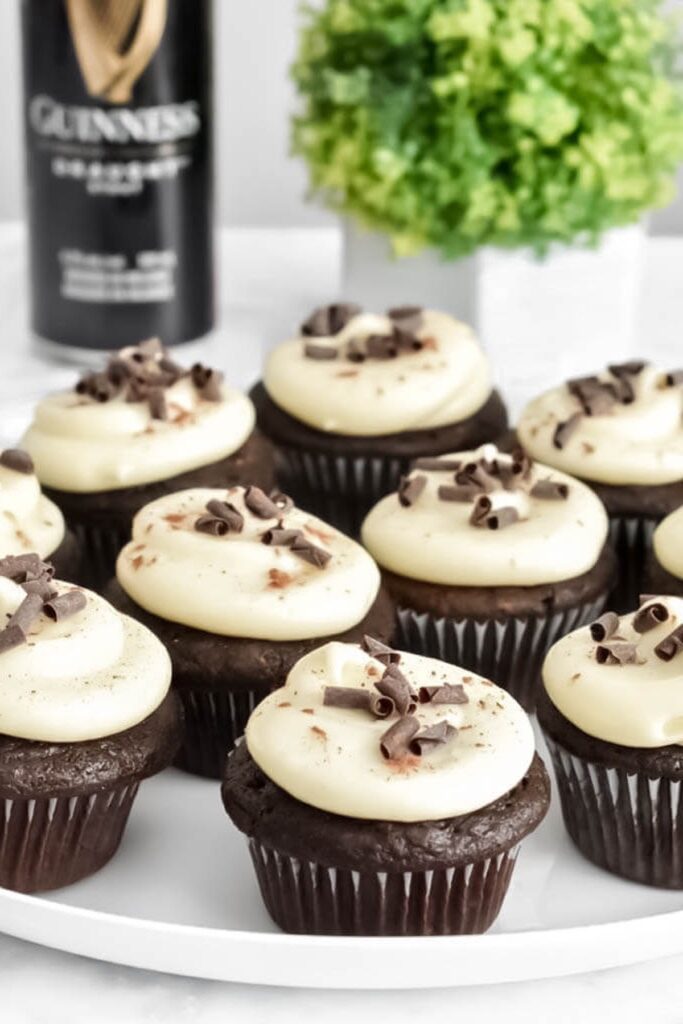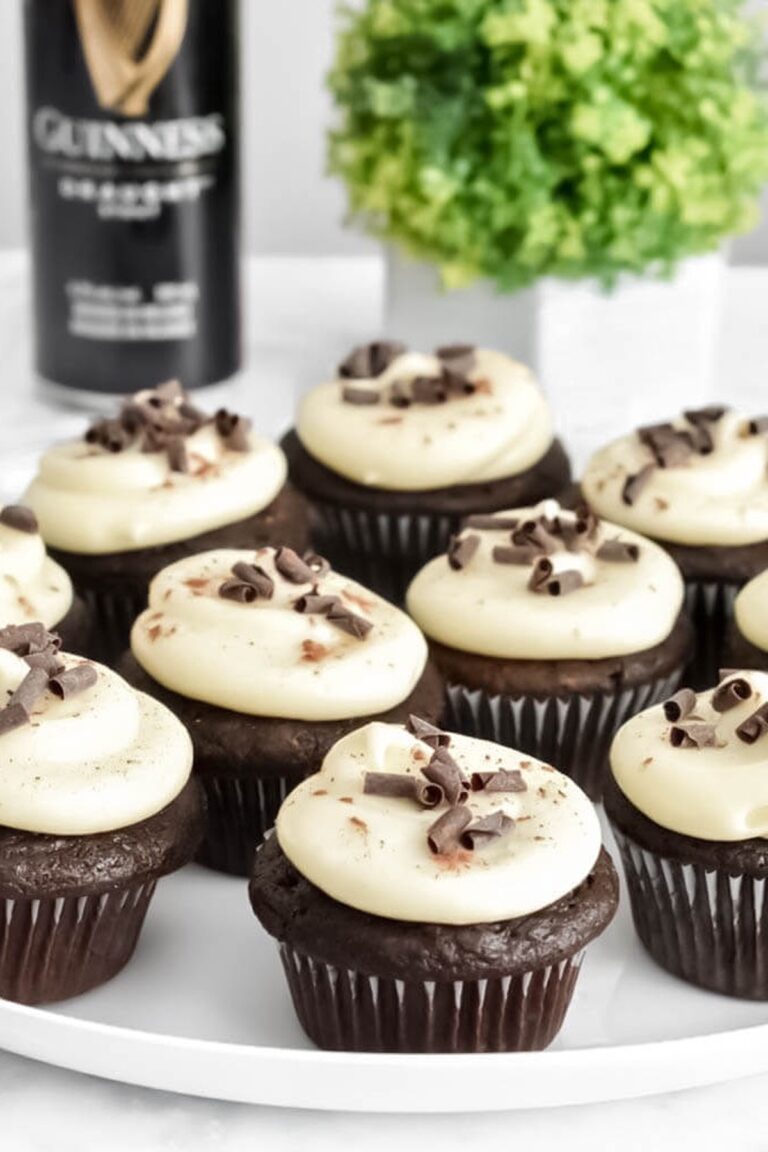 You have to taste these Chocolate Guinness Cupcakes with Cream Cheese Frosting!
With Greek yogurt, Guinness beer, brown sugar, and more.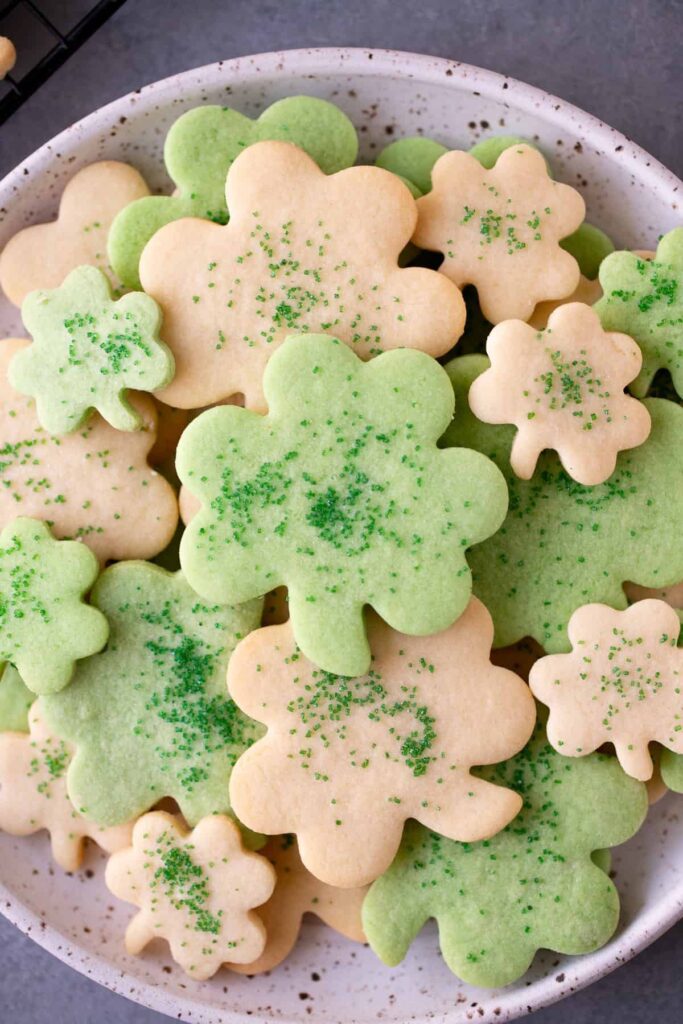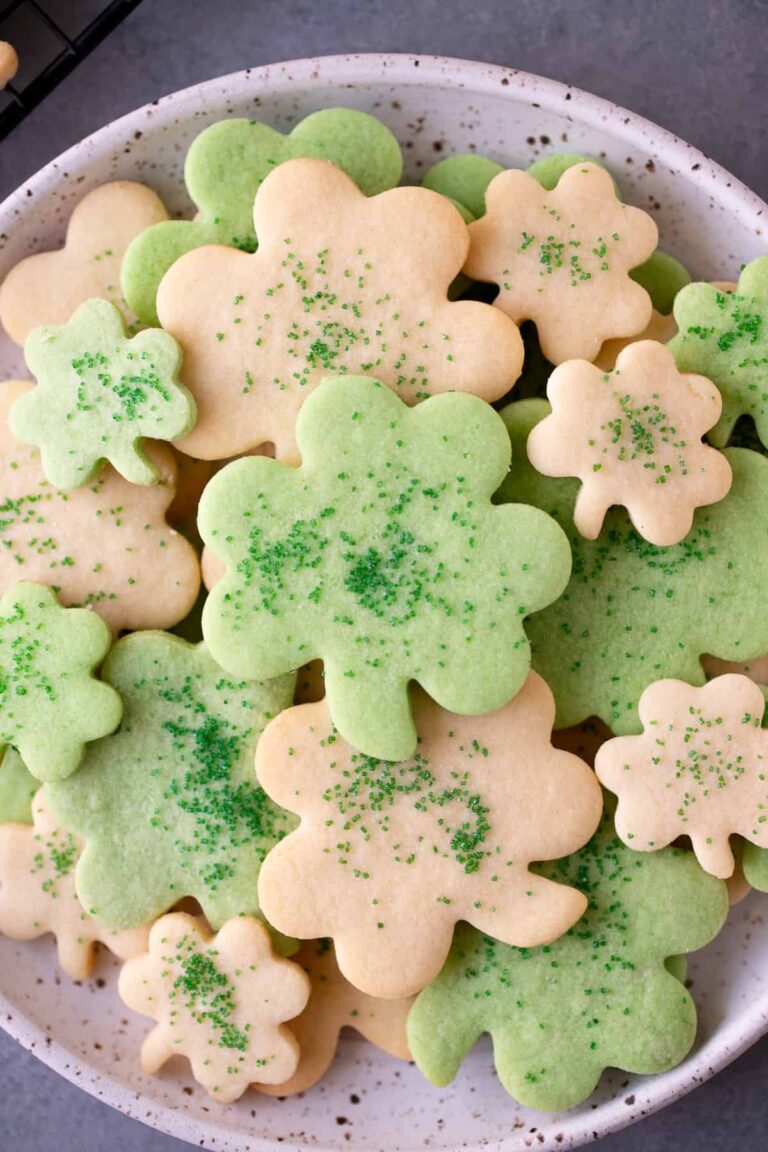 Shamrock Cookies are the best, easy, fun treat to make with cookie cutters.
A shamrock cutter, green food color, and some sprinkles turn these cookies into an Irish dessert in a flash.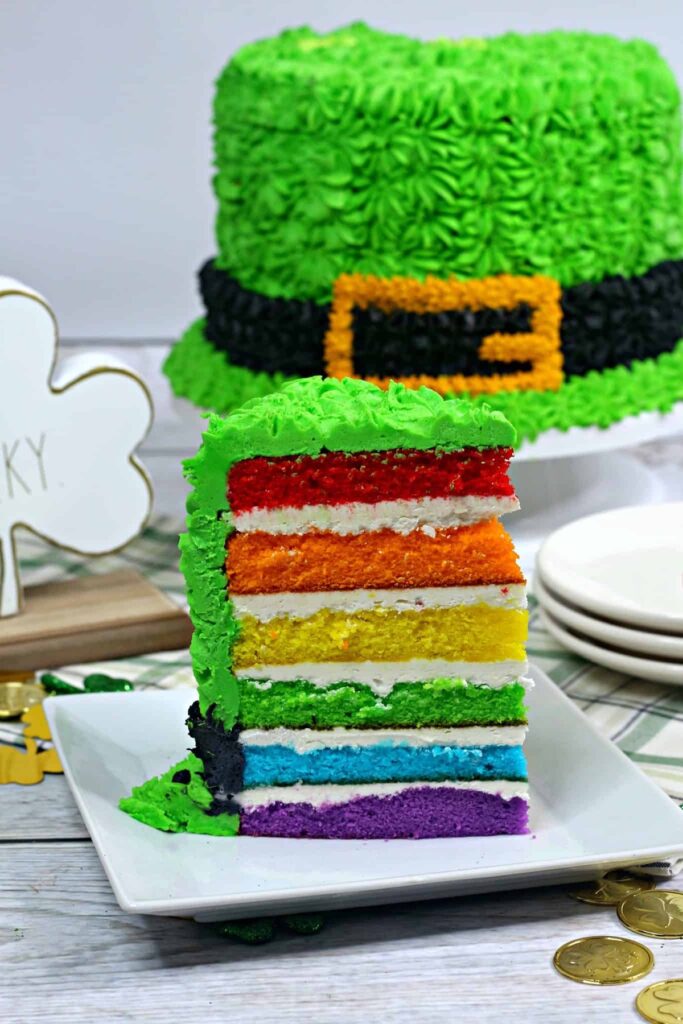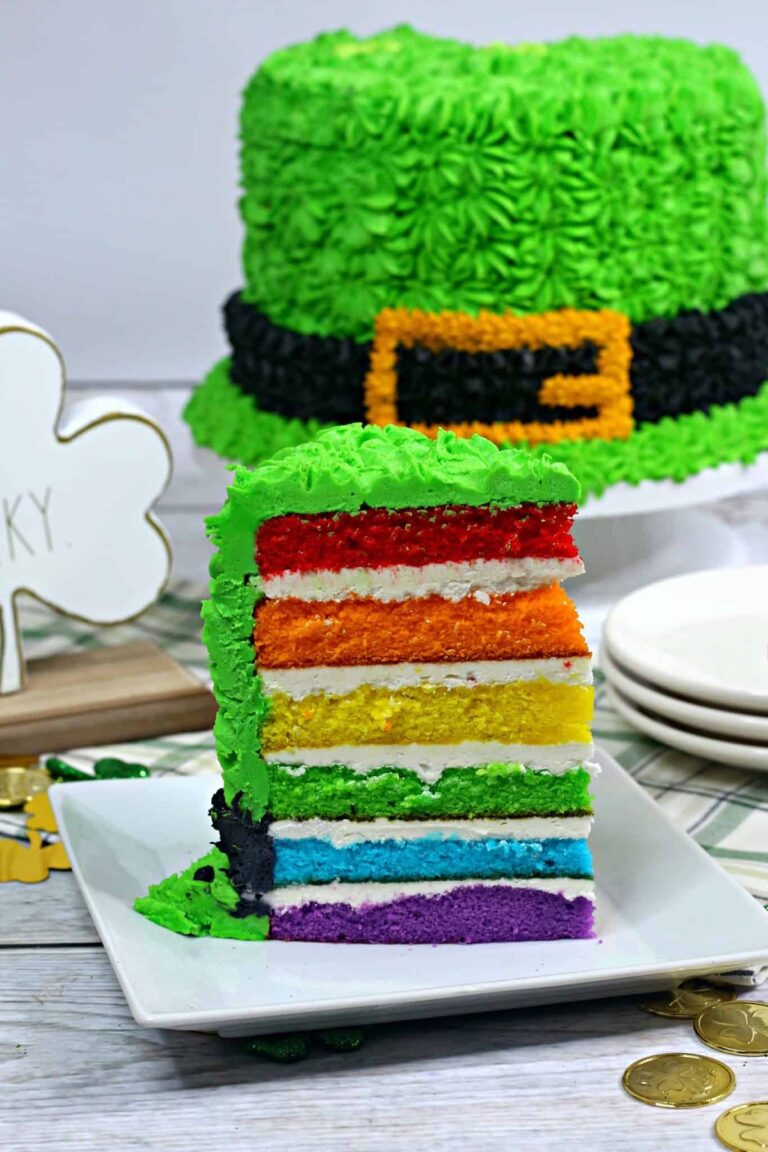 If you love baking, this is the cake recipe for you.
All your guests will be impressed with rainbow layers of cake shaped like a leprechaun hat.
Drink Ideas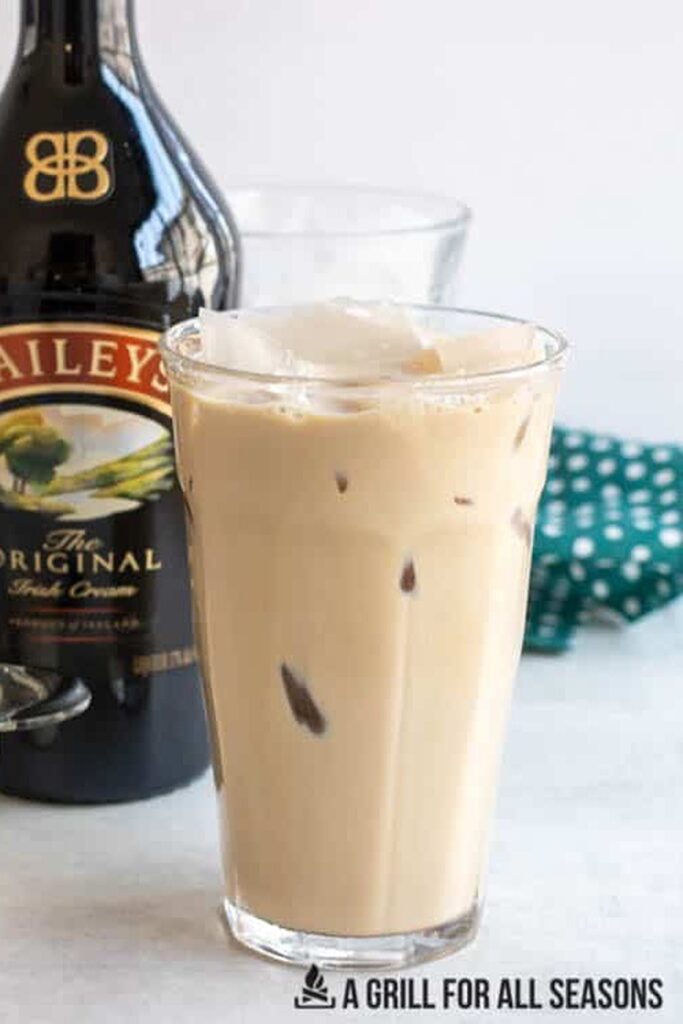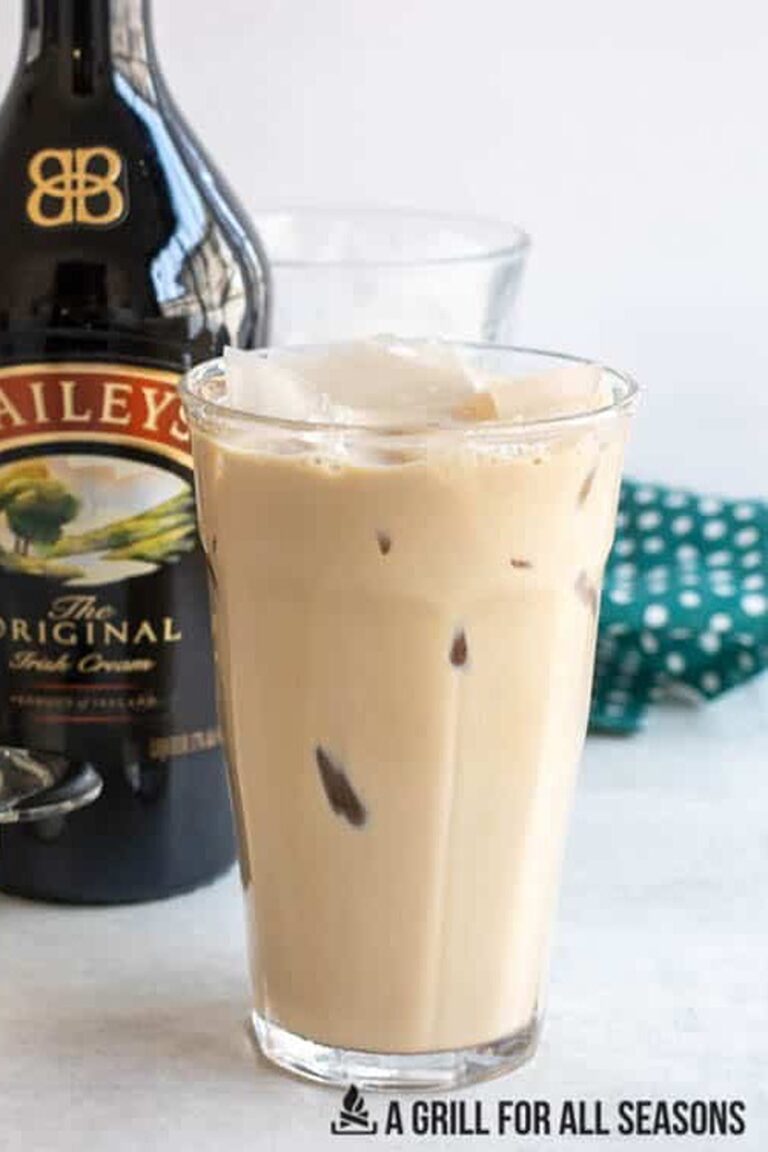 Have some iced coffee with your favorite St. Patrick's Day food!
This Bailey's Iced Coffee recipe only needs 4 easy ingredients.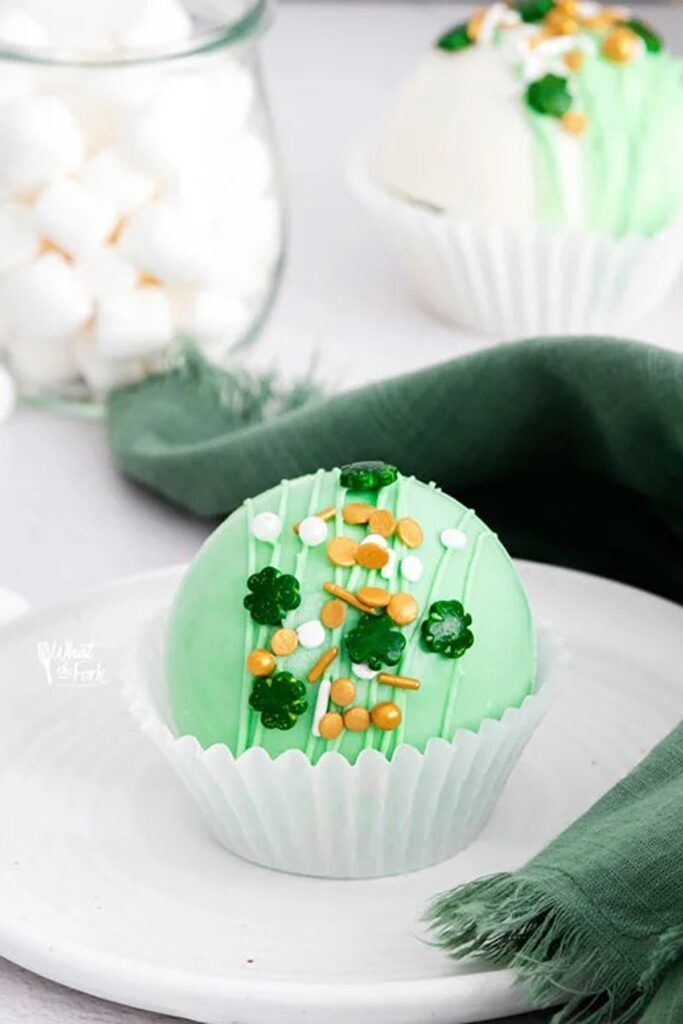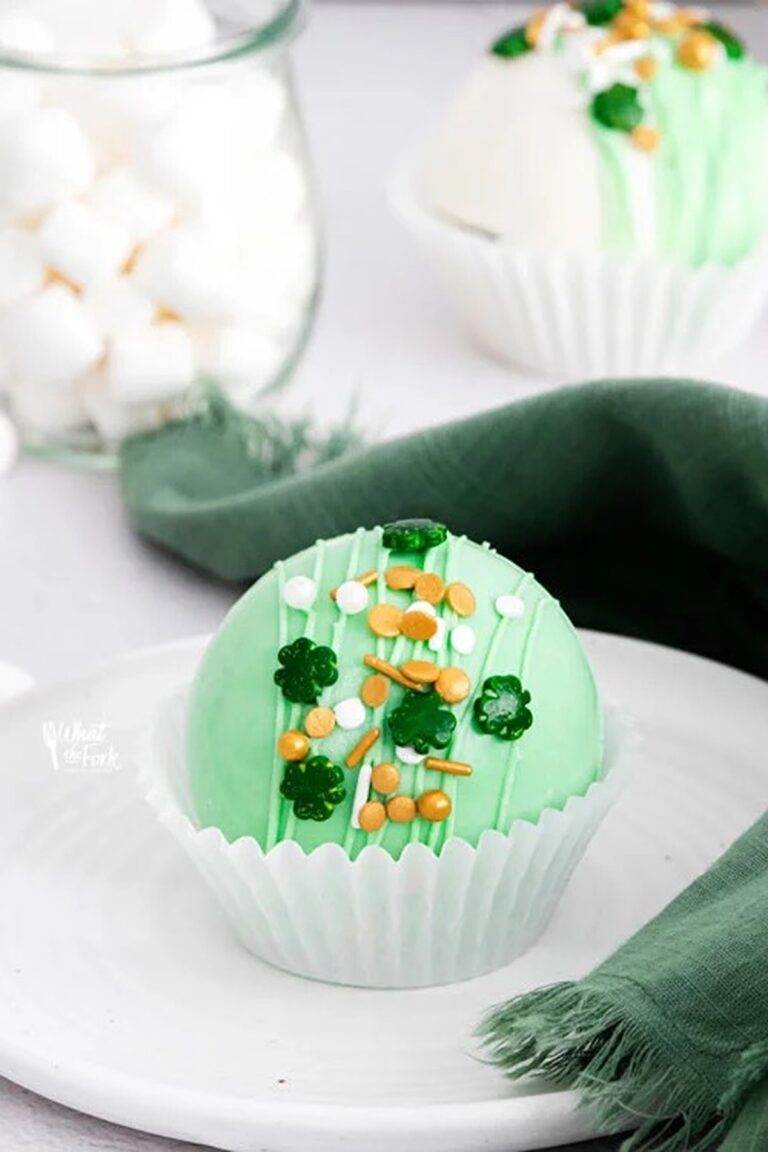 Bring some excitement and cheer to your hot cocoa with these hot cocoa bombs.
These Hot Cocoa Bombs are festive green, white, and gold decorated.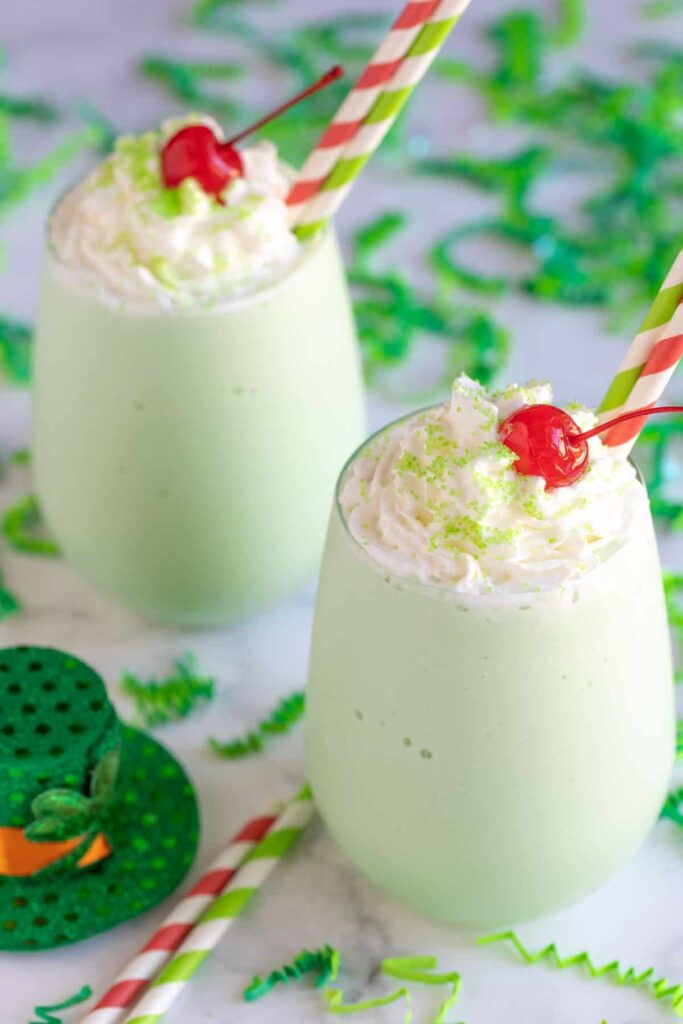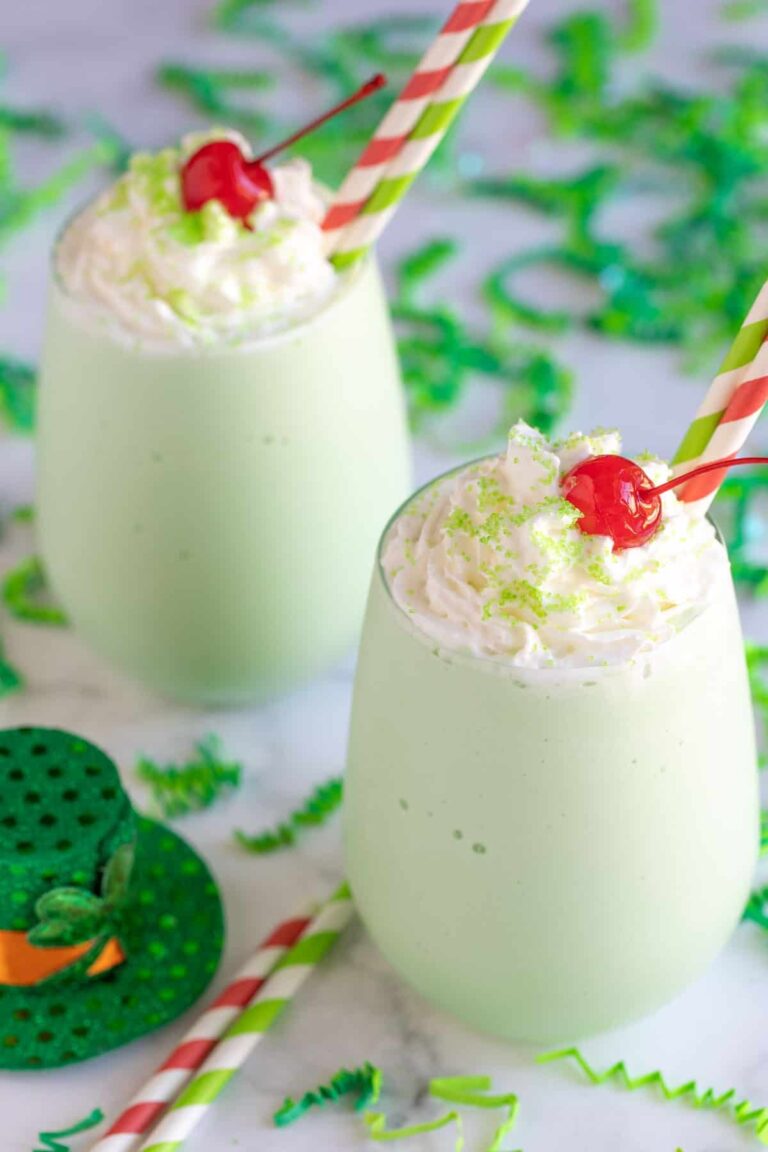 These shakes are everything you love about the McDonald's Shamrock shake with the addition of vodka.
It's mean, green, and scrumptious beyond belief.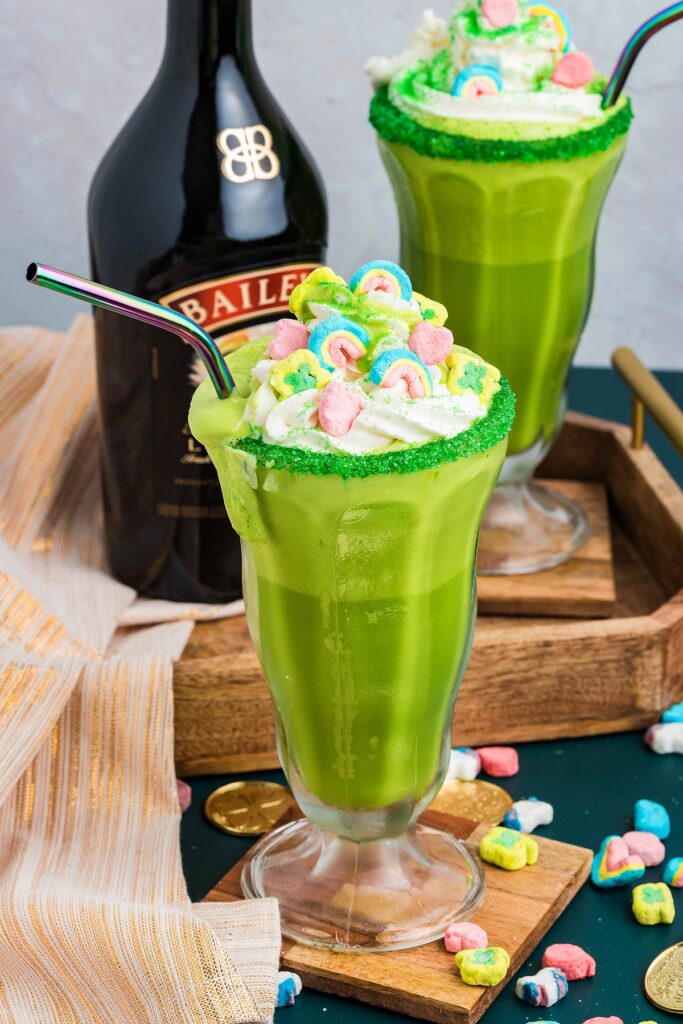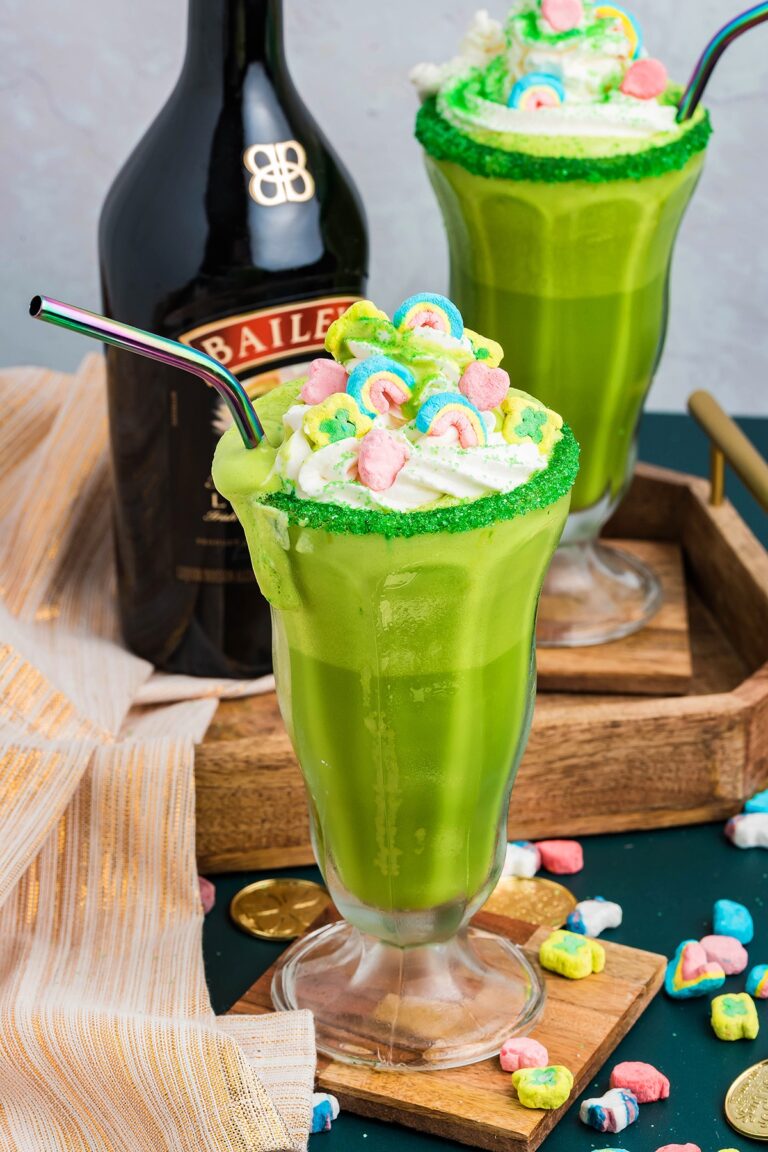 Another St. Patrick's shake that you will love.
It's made with Bailey's, topped with Irish Cream, and mixed with whipped cream. Don't forget some magically delicious marshmallows on top.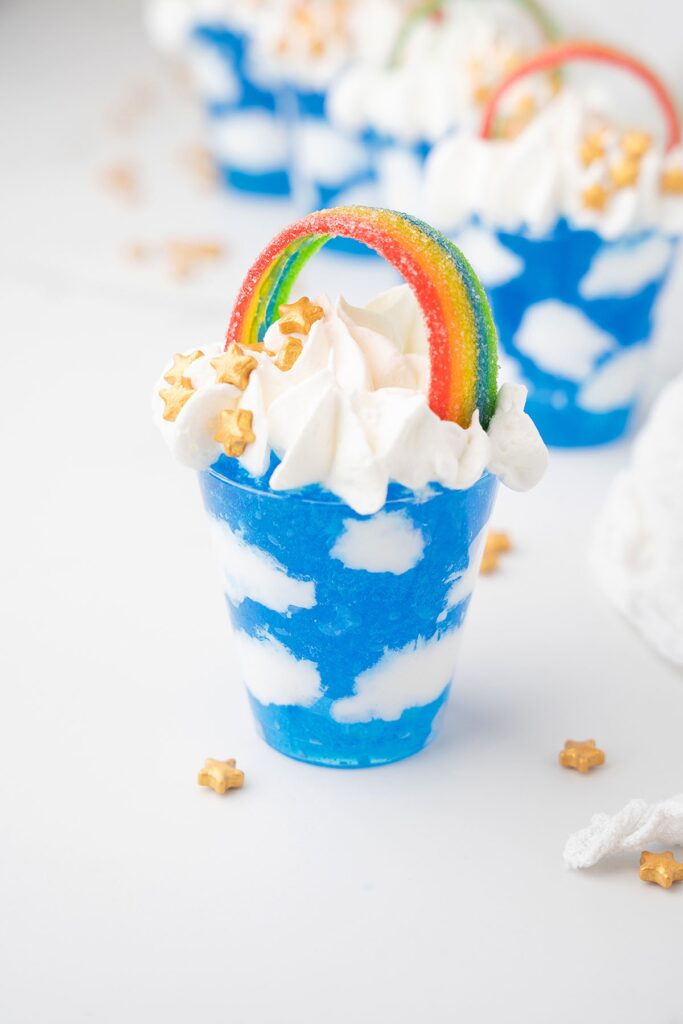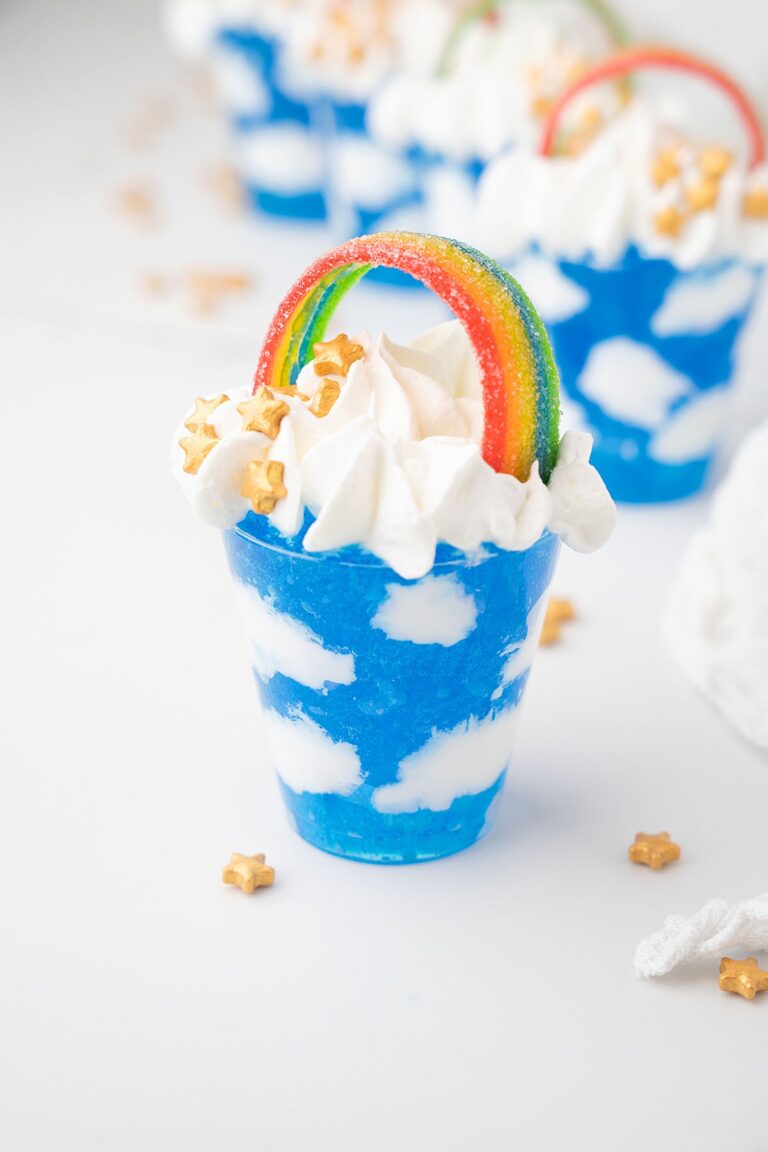 This St. Patrick's Day food idea is also a drink!
These adult treats are amazing at a party.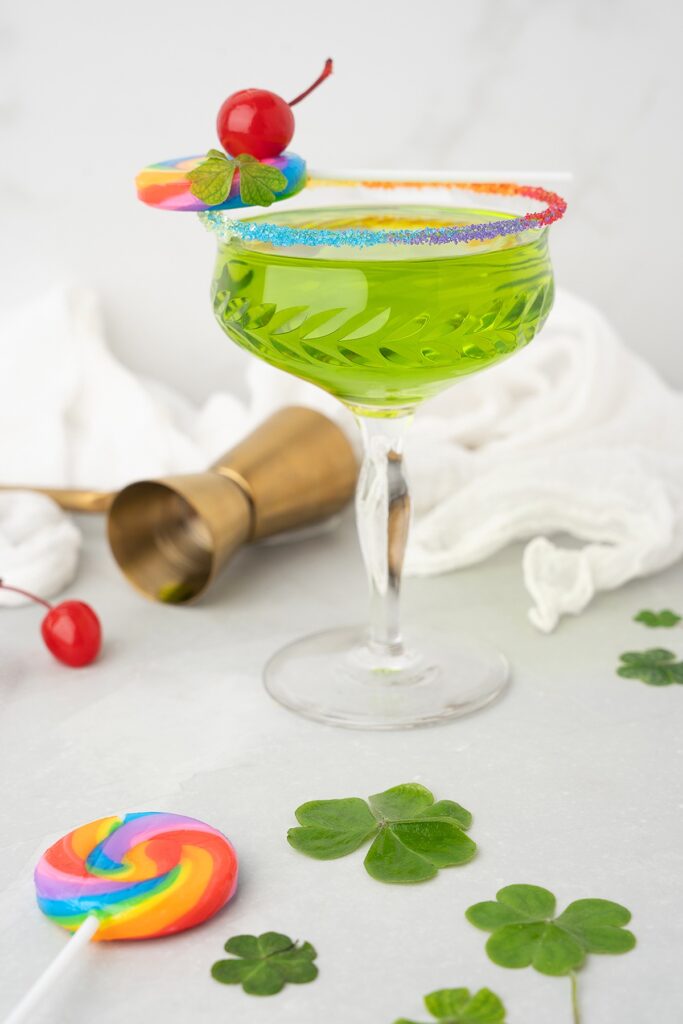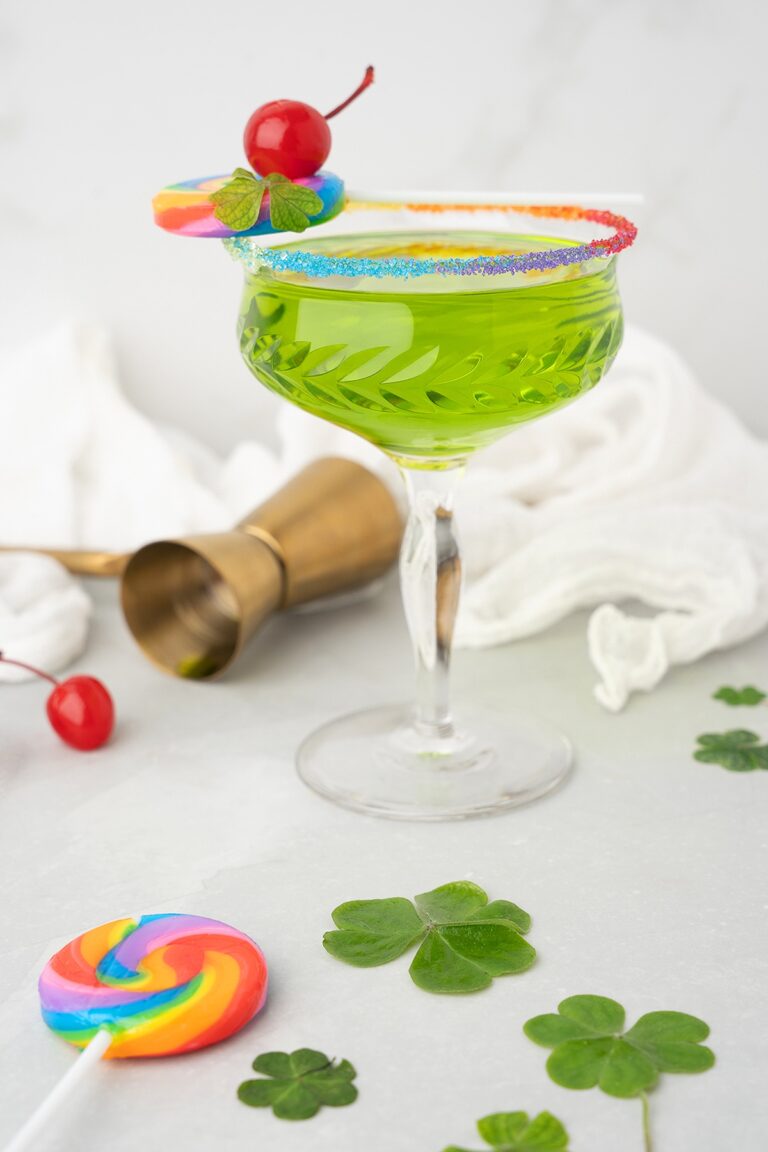 Want something a little stronger for your Irish-themed party?
Make these Irish Whiskeys and celebrate all night long.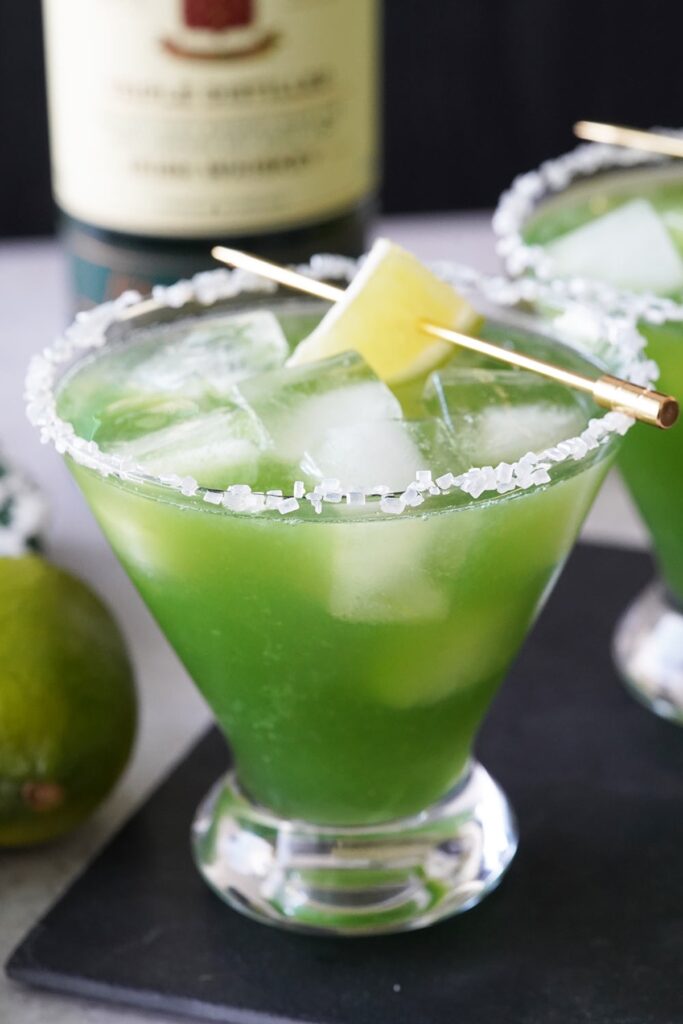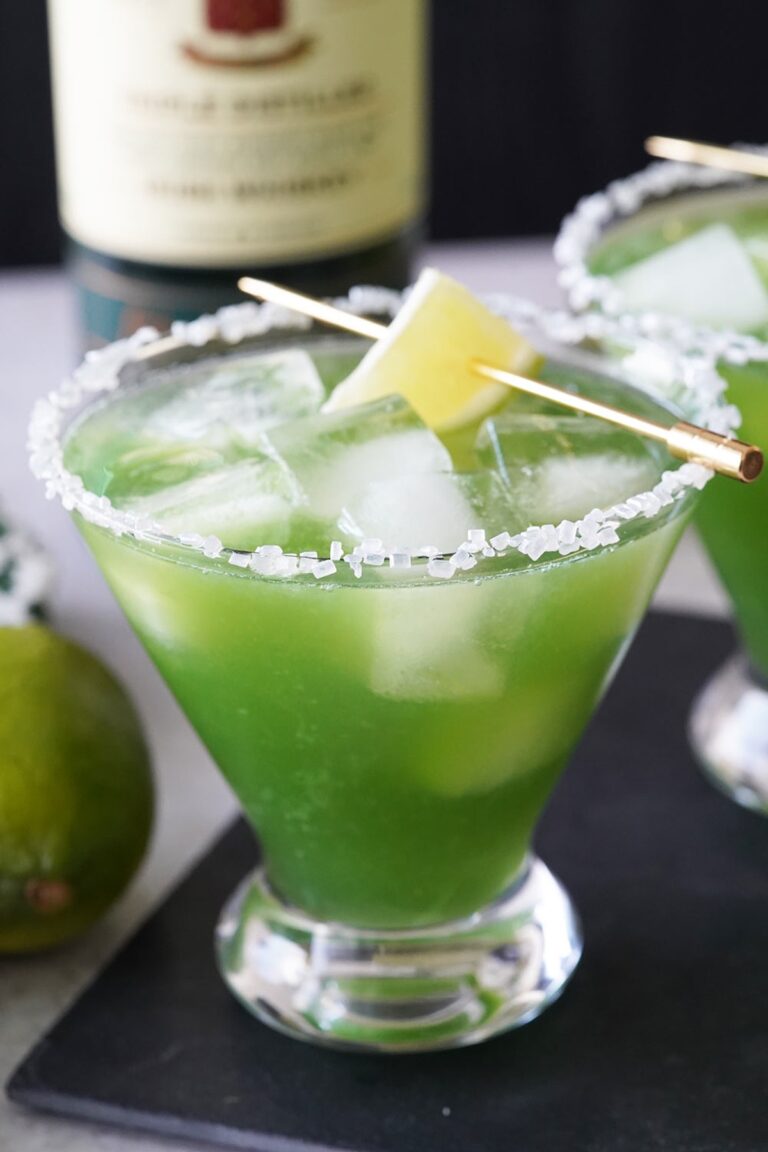 Need a fun green drink to serve at your St. Patrick's Day party?
Irish Whiskey Margaritas will delight your senses and help you celebrate.
Our Top Picks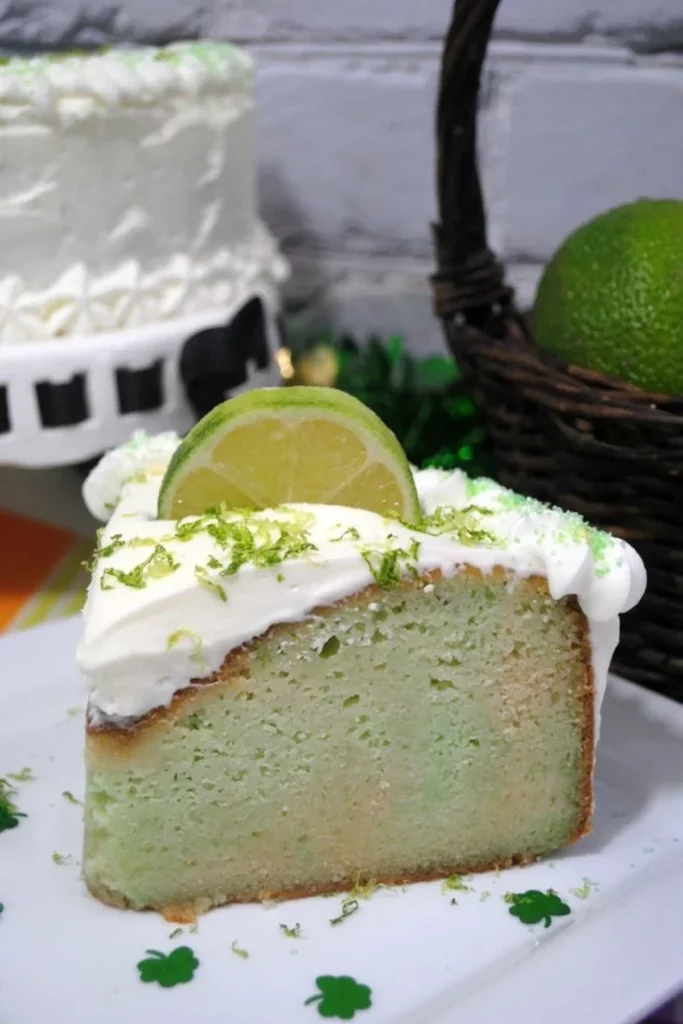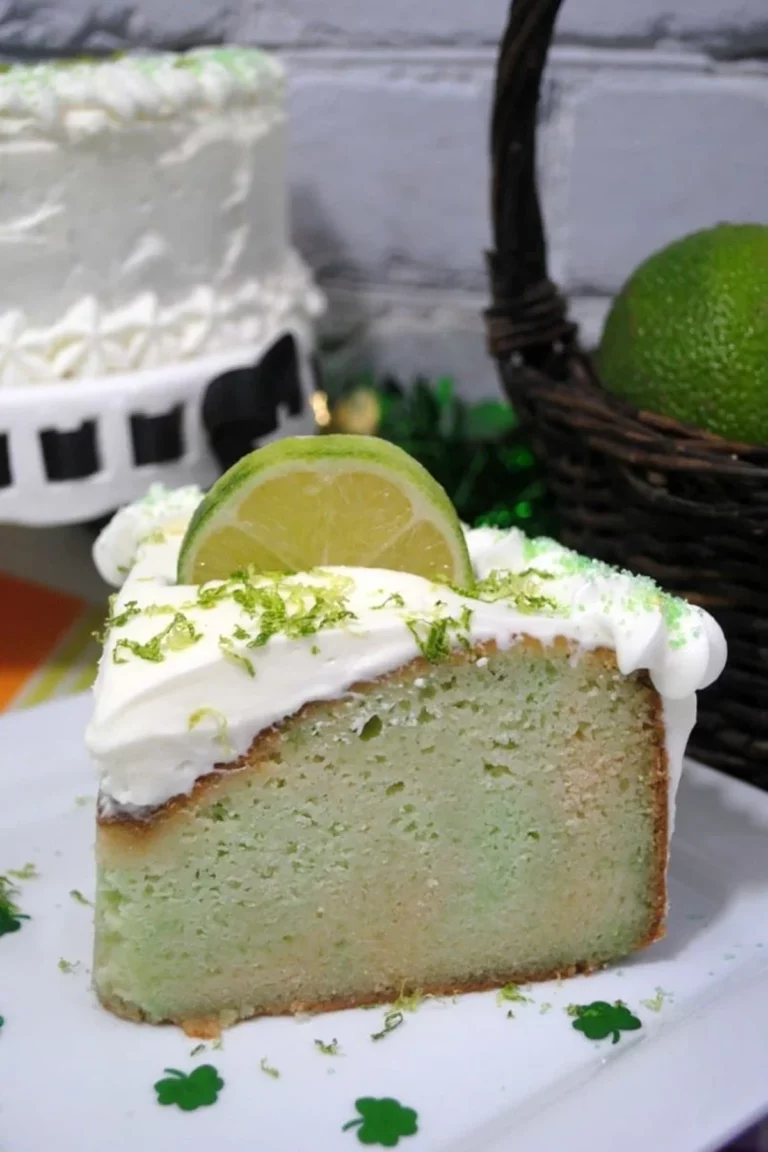 A delicious lime poke cake is made from scratch with simple pantry staple ingredients.
Use a box mix, or you can use your favorite cake recipe.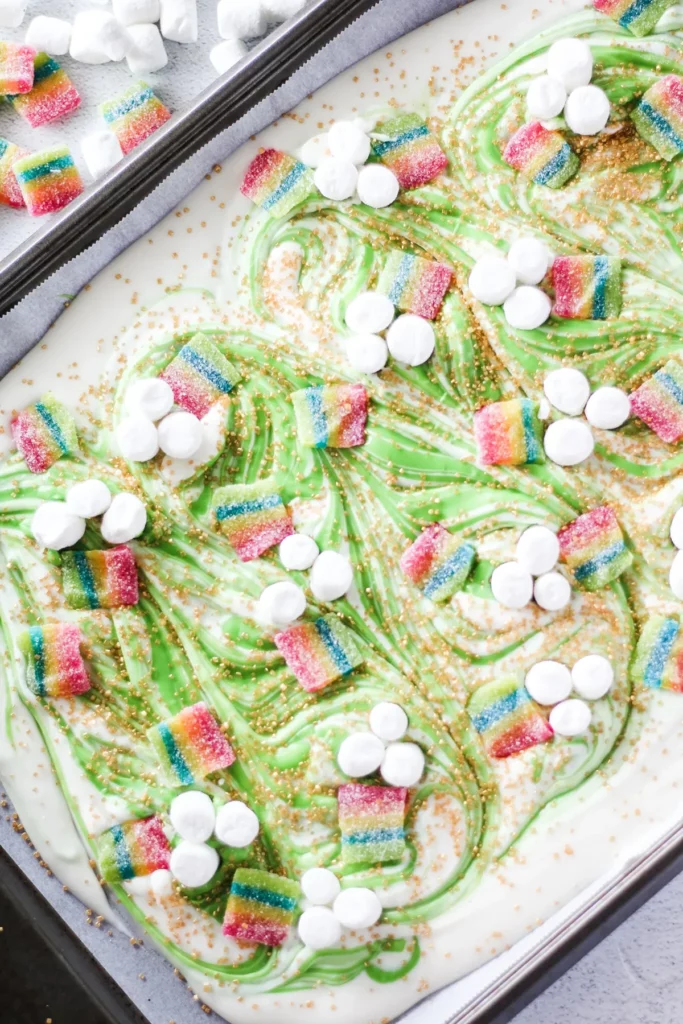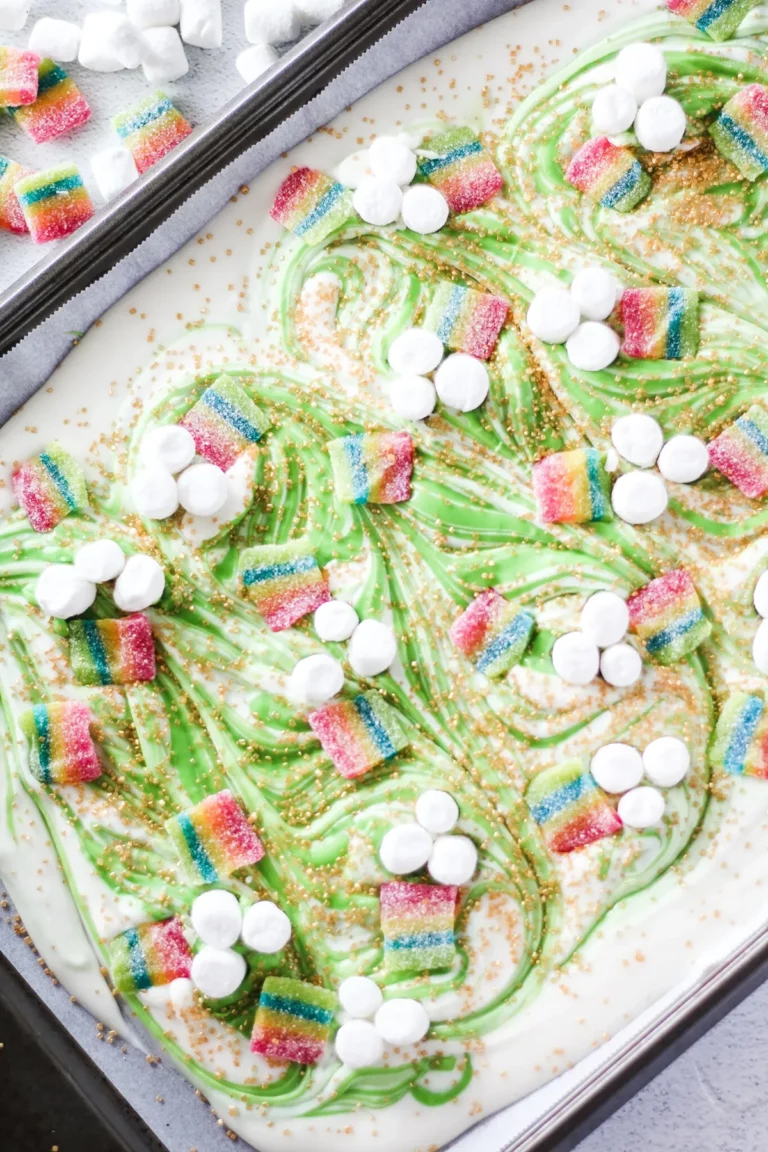 St. Patrick's Day food that requires no baking is perfect for a party.
This delicious no-bake dessert is scrumptious for St Patty's Day.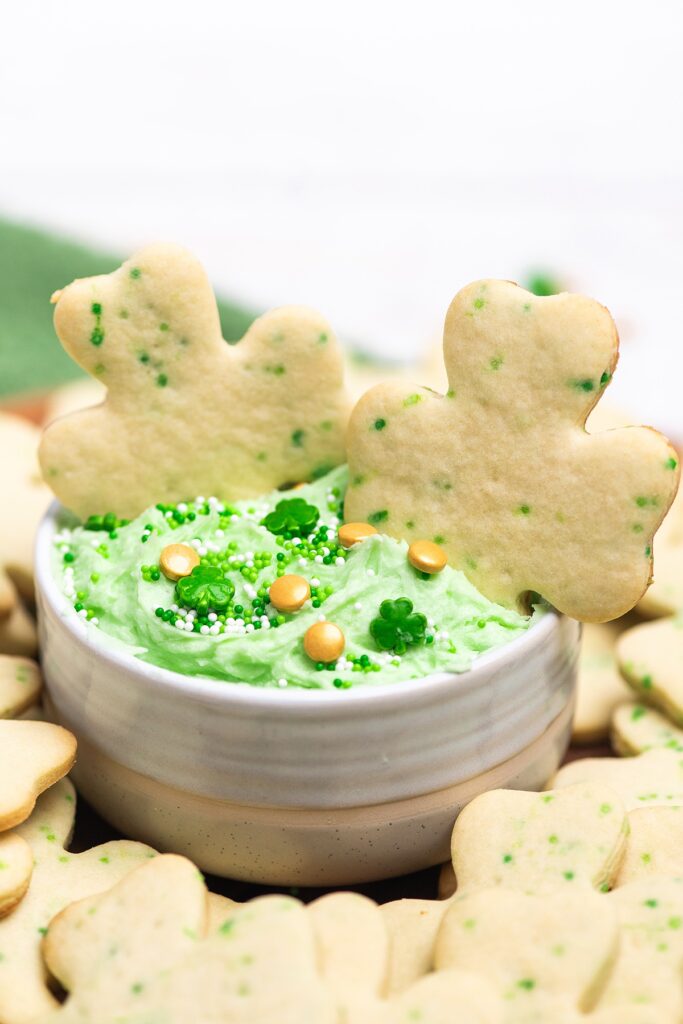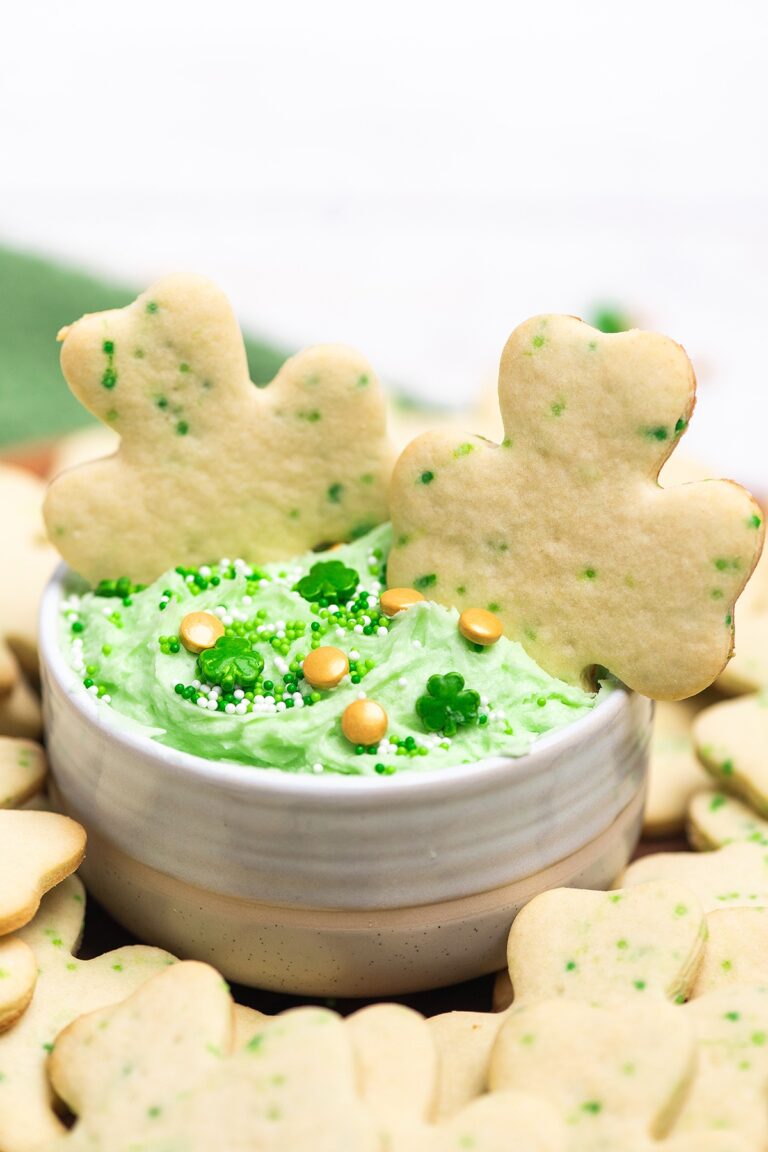 Cookie and dessert dip is a super delicious, versatile dessert that anyone can make.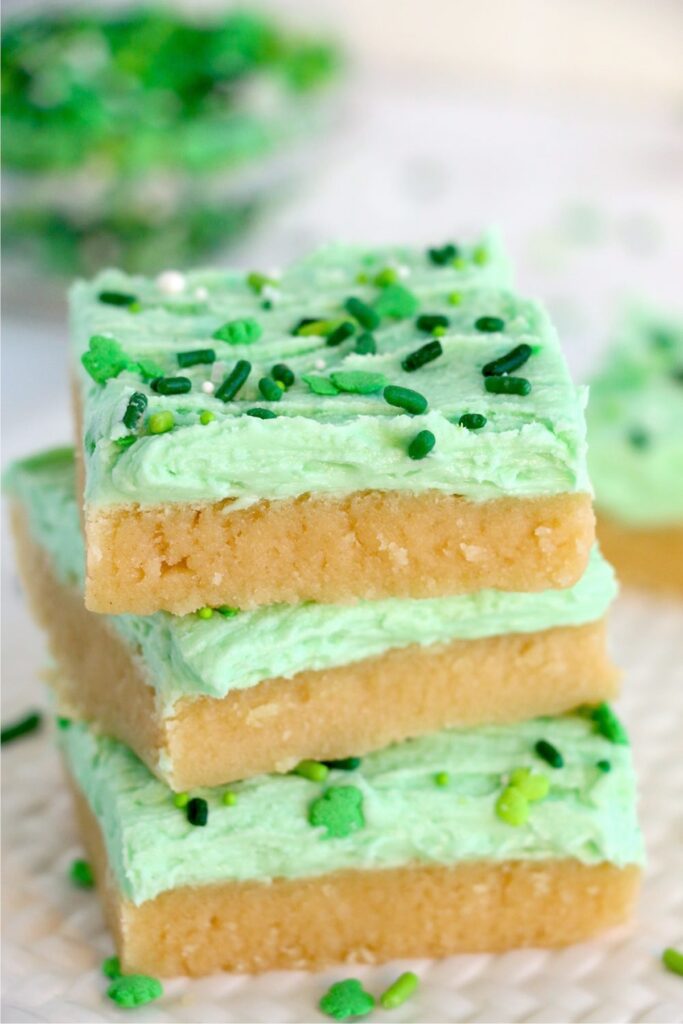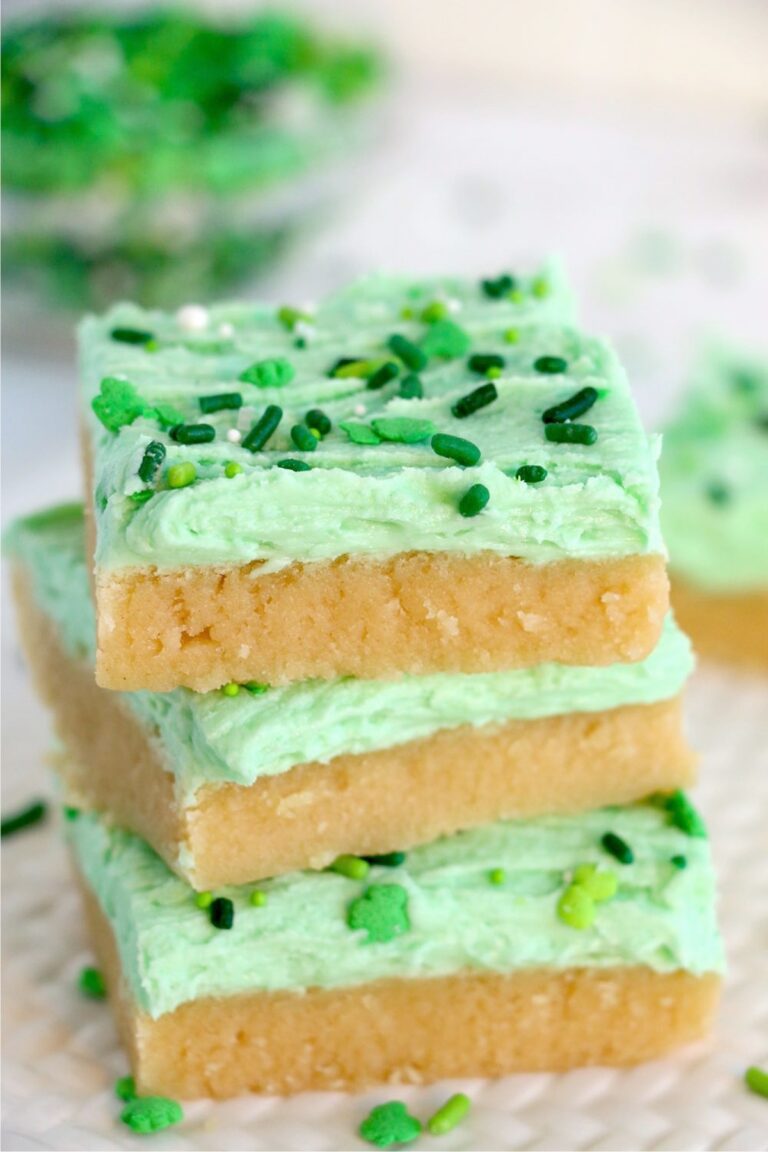 St Patrick's Sugar Cookies Bars
Sugar cookie bars are so scrumptious, crumbly, and smooth.
I love biting into them and getting a mouth full of frosting and cookies.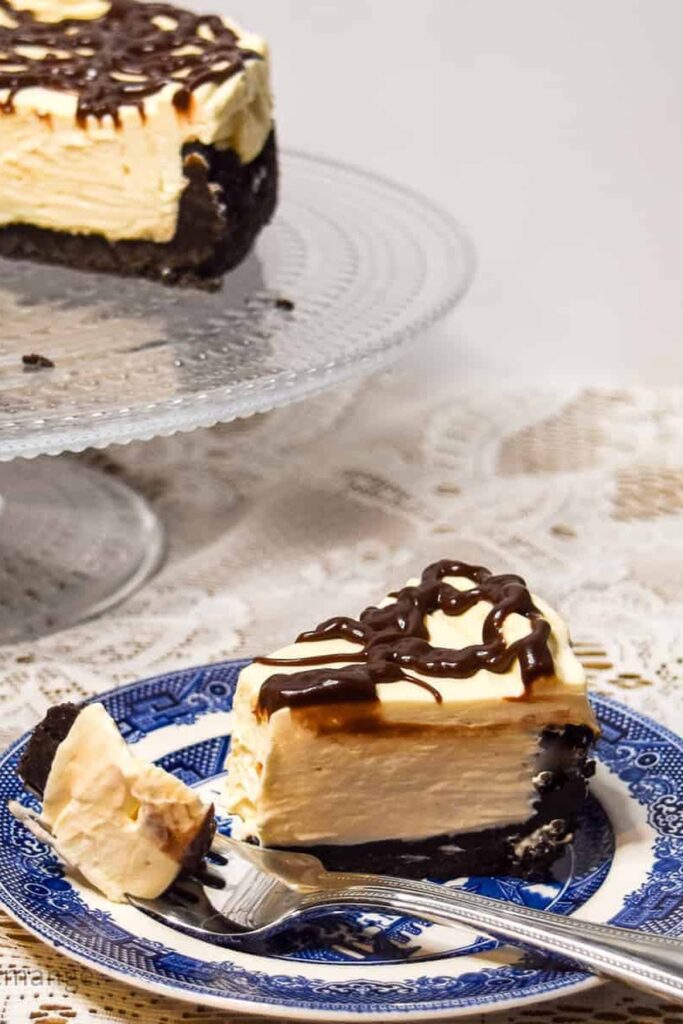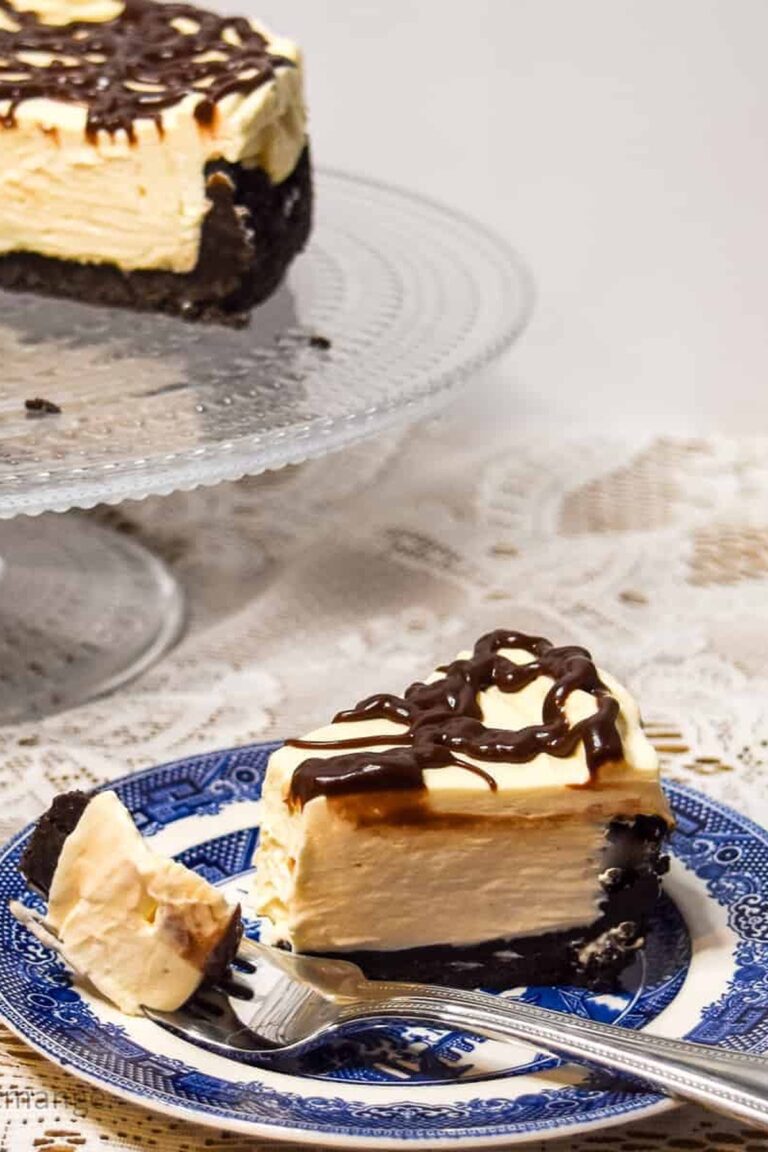 Bailey's cheesecake is just the St. Patrick's Day food you must try.
You will love the Oreo crust, creamy Baileys cheesecake filling, topped with the 2 ingredient Baileys chocolate ganache topping.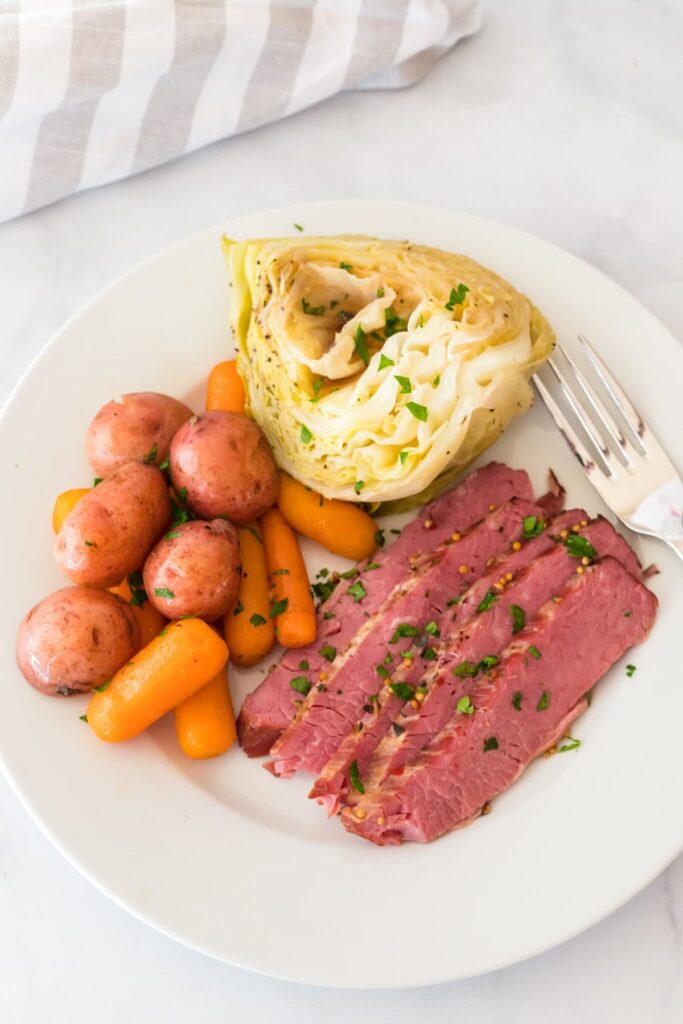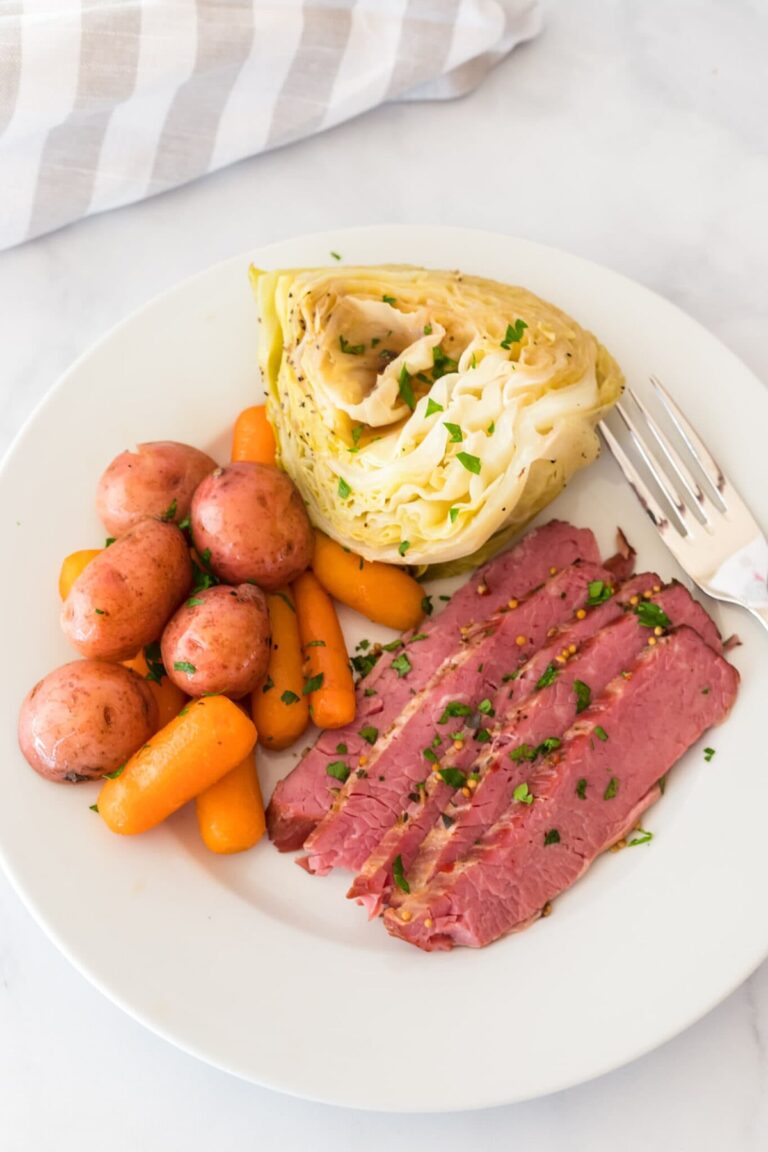 The whole family can enjoy a simple pressure cooker ultra-tender, juicy, and well-rounded brisket.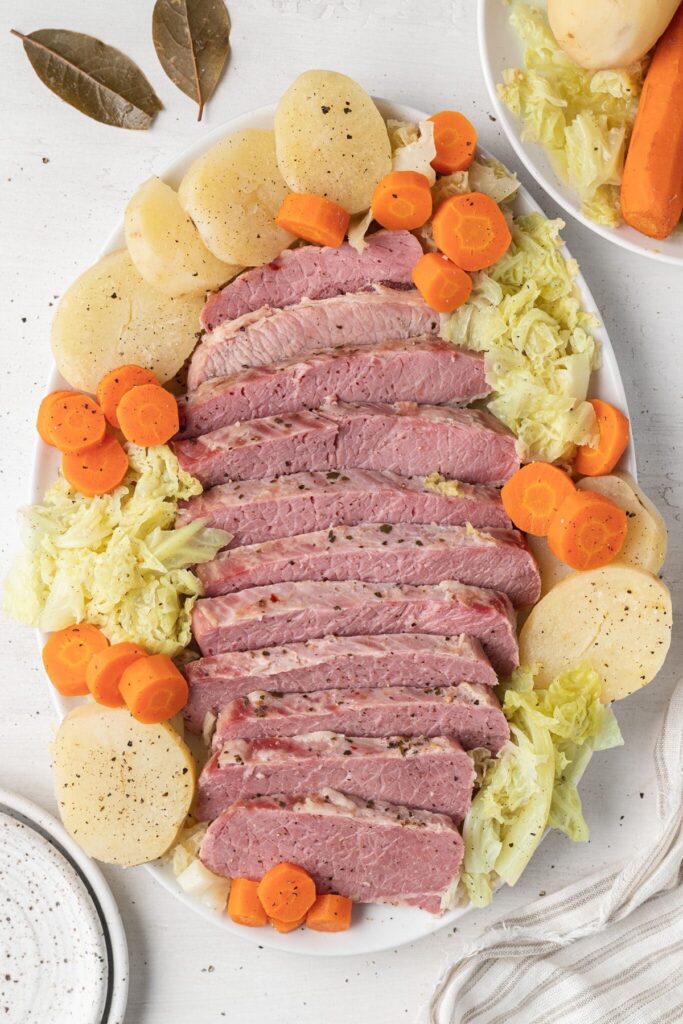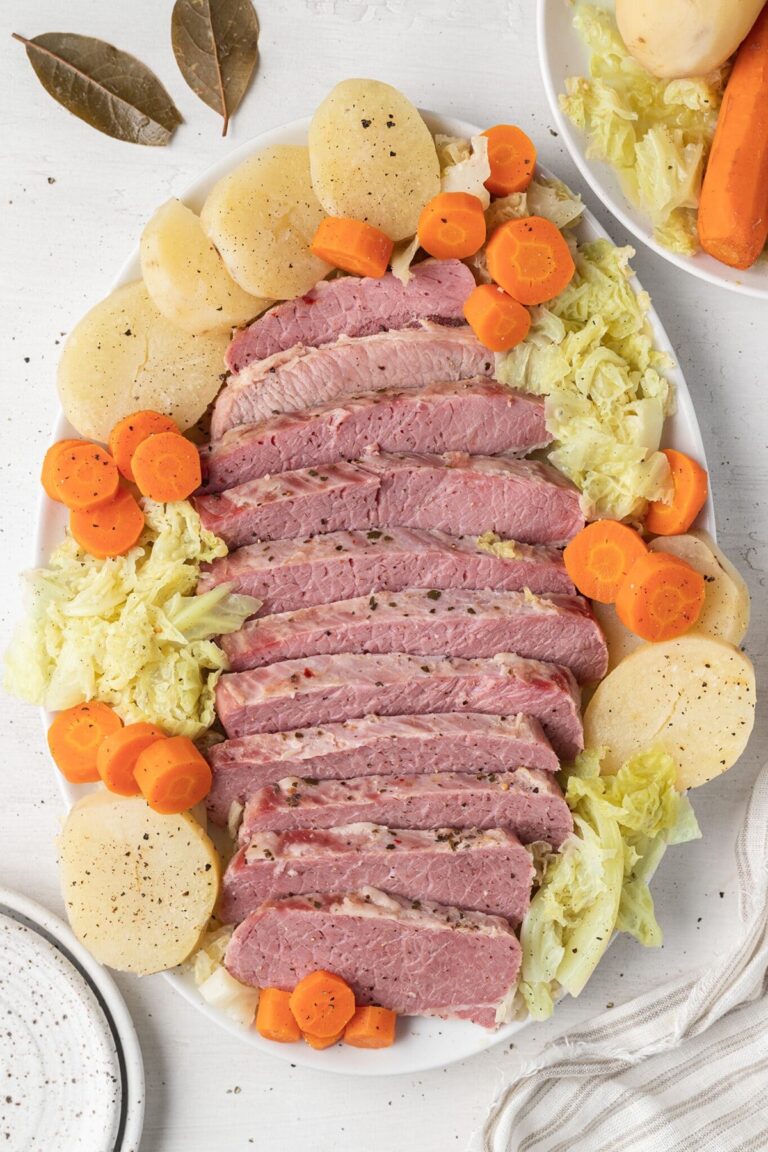 Look no further if you need a recipe for a big family dinner.
This crockpot Corned Beef Recipe is so scrumptious and simple to make!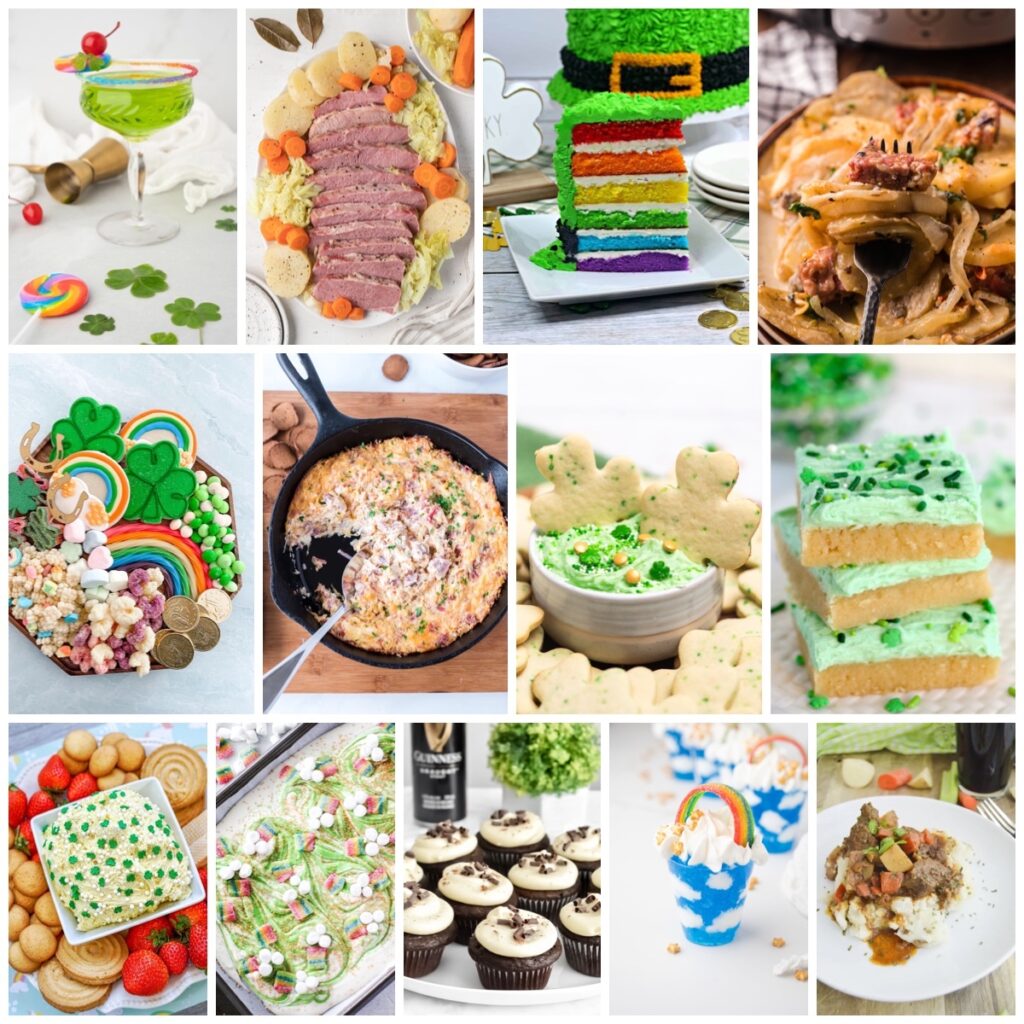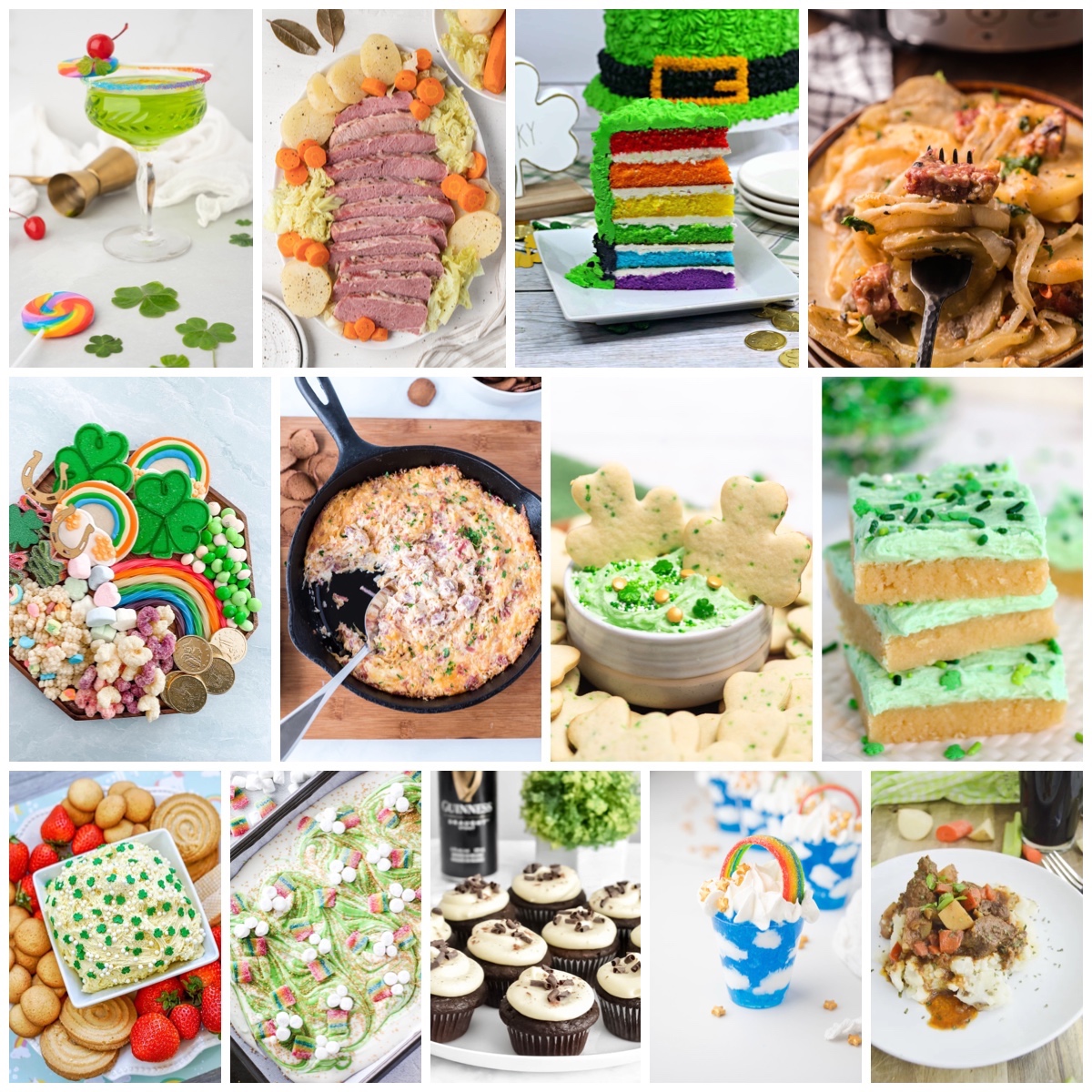 Why Do People Celebrate St. Patrick's Day?
We celebrate St. Patrick's Day originally to commemorate the arrival of Christianity in Ireland as well as the heritage and culture of the Irish.
People generally celebrate with parades, festivals, and céilithe. Don't forget to wear green or shamrock attire!
Now you're ready to serve the best St. Patrick's Day food and drinks for family and friends.
Celebrate the luck of the Irish with these amazing recipes!
St. Patrick's Day Free Printables:
St. Patrick's Day Activity Sheet For Kids
St. Patrick's Fun for the Family