Create a Toy Story drink for the kids using our Blue Bo Lemonade recipe down below. It's a fun drink that kids will love and great to serve at a Toy Story party!

Toy Story Drink For Kids | Blue Bo Lemonade
Disney Pixar's Toy Story 4 is finally here, and it's time to celebrate with a fun kid-friendly drink. We've created a Blue Bo Lemonade, which tastes as good as it looks. This drink's name is a fun play on one of our favorite characters in this fourth installment, Bo Peep. Bo is fierce, Bo is reinvented, Bo is an amazing superwoman. On my visit to Pixar's headquarters, we got to learn why Bo Peep was essential to Toy Story 4, and a huge reason on why this sequel was made.

If you're planning on hosting a Toy Story party this summer for a birthday or just for fun, this blue lemonade would be a great themed drink to add to your menu. I used Toy Story cups I ordered off Etsy to give our drink a Toy Story feel, but you don't need them in order to create this Toy Story drink. I'm sharing the recipe on how we created this blue lemonade down below.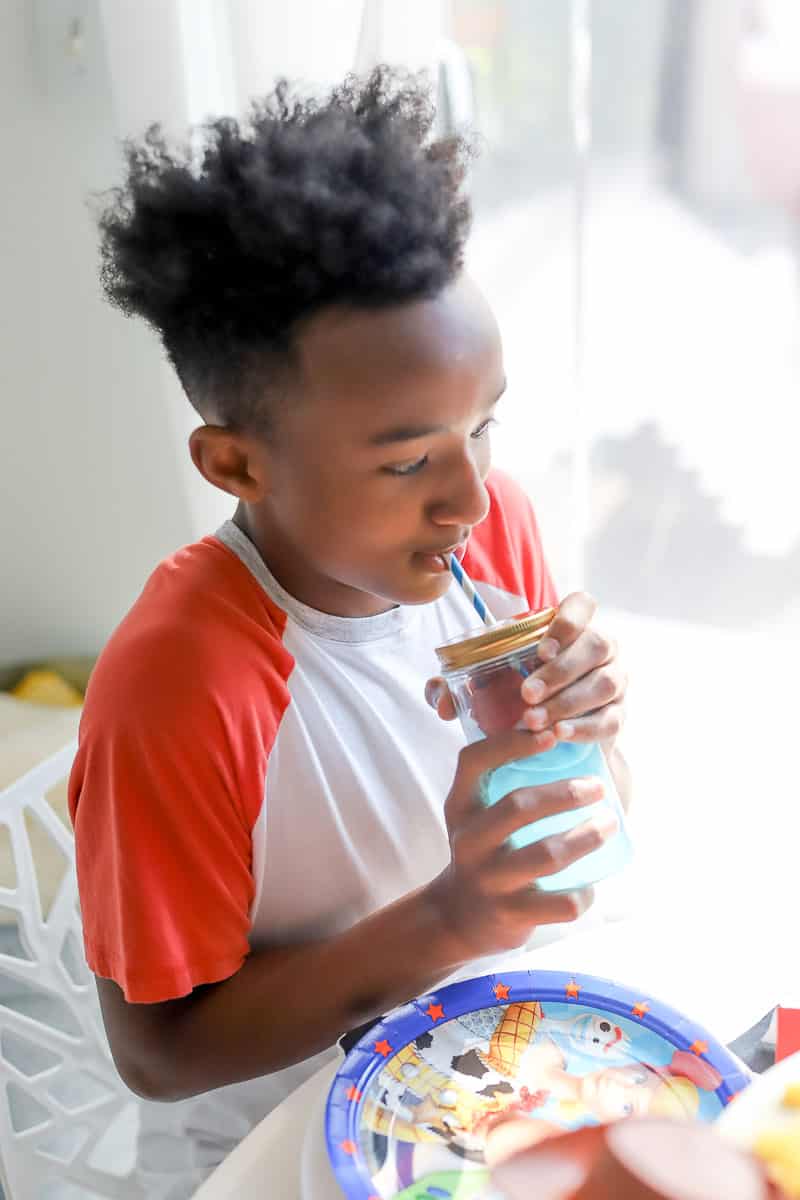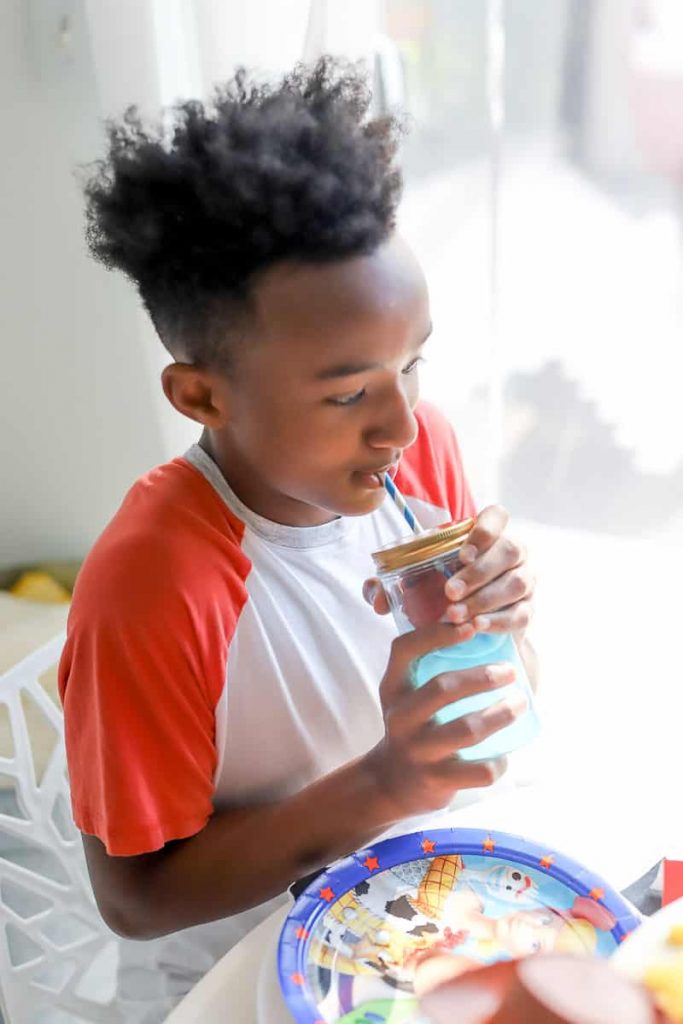 When Derrick created this concoction, we let Zayd'n and his friends test it out, and they all loved it.

How to make Blue Bo Lemonade
Ingredients needed to make blue lemonade:
makes (1) serving in a 8 oz cup
1 tbsp Lemonade Mix *this can be adjusted to your taste
2 oz of Cream Soda (any brand is fine)
2 oz bottle of Blue Soda (any brand is fine)
Ice Cubes
Watermelon cubes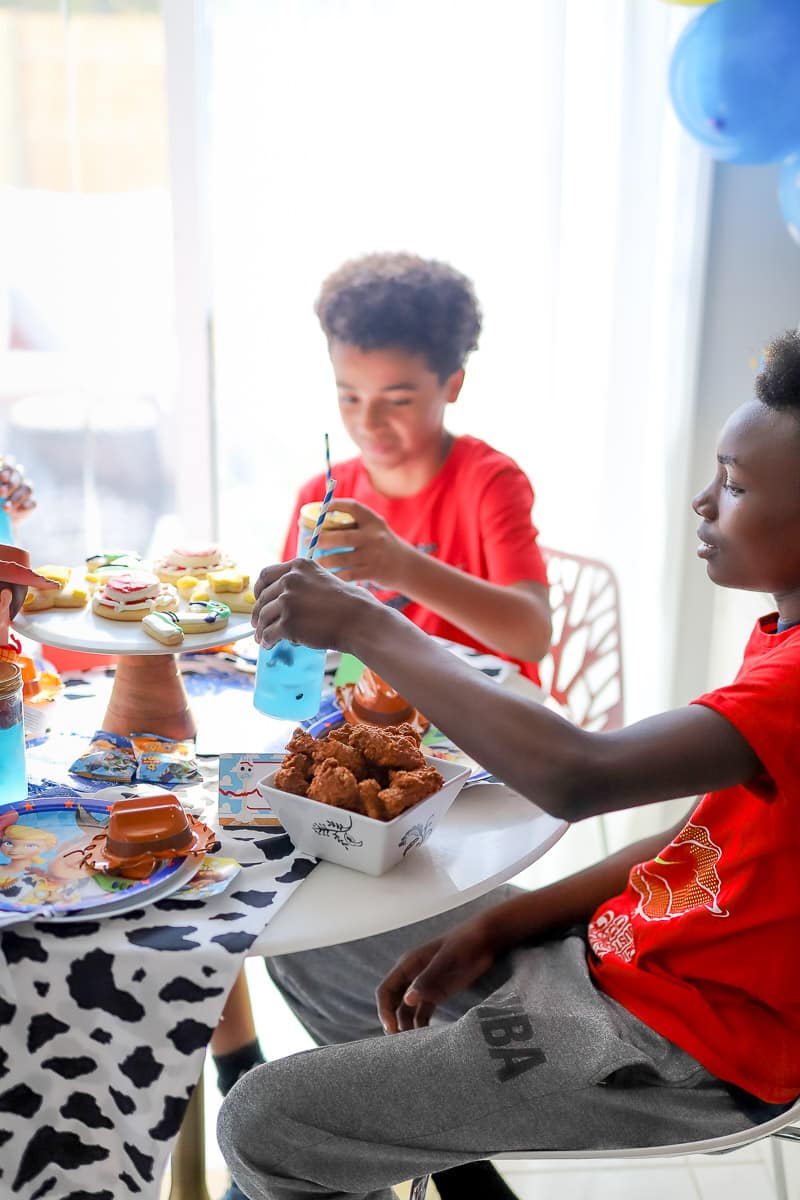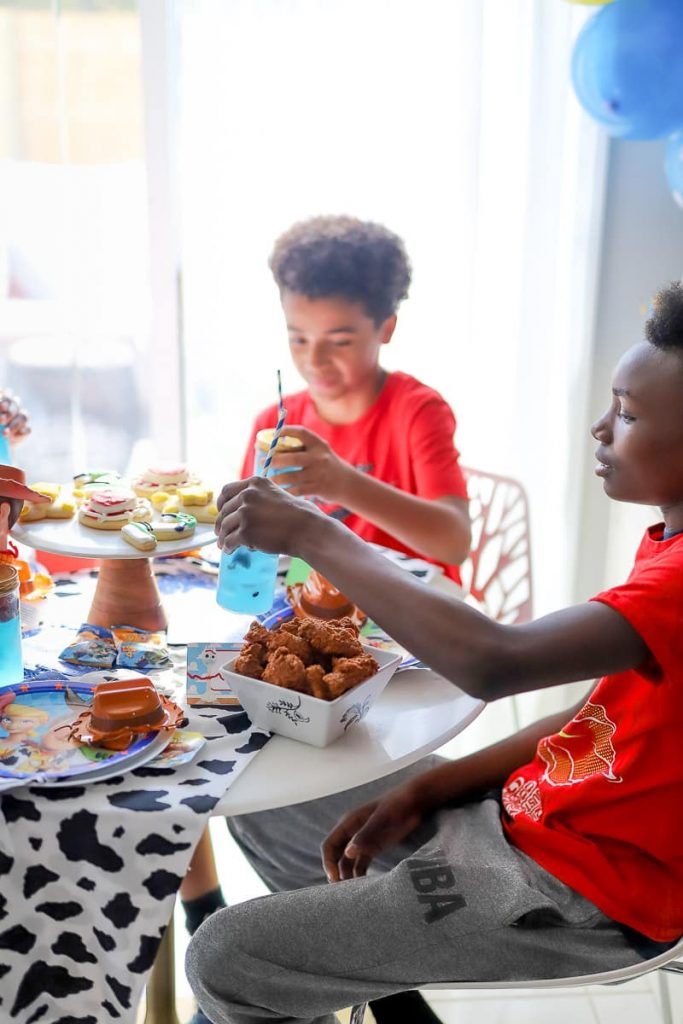 Directions:
Follow the lemonade mix directions on the package, substituting the water quantity with equal parts blue soda and cream soda. For this recipe, I am using about 2-3 oz of cream soda and 2-3 oz of blue soda mixed with a tablespoon of lemonade mix. Depending on your taste buds, you may want to add more lemonade mix with cream and blue soda.
Cut up watermelon into cubes.
Serve over ice and add a few watermelon cubes.
Enjoy!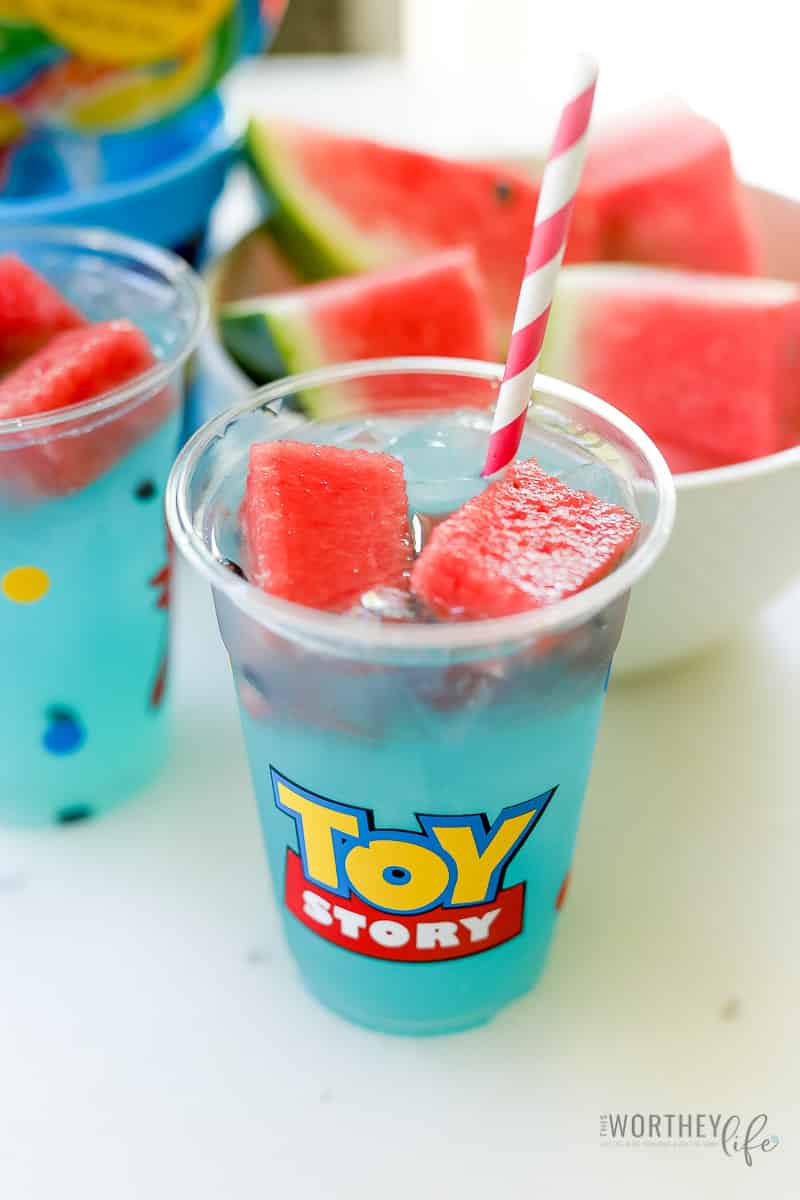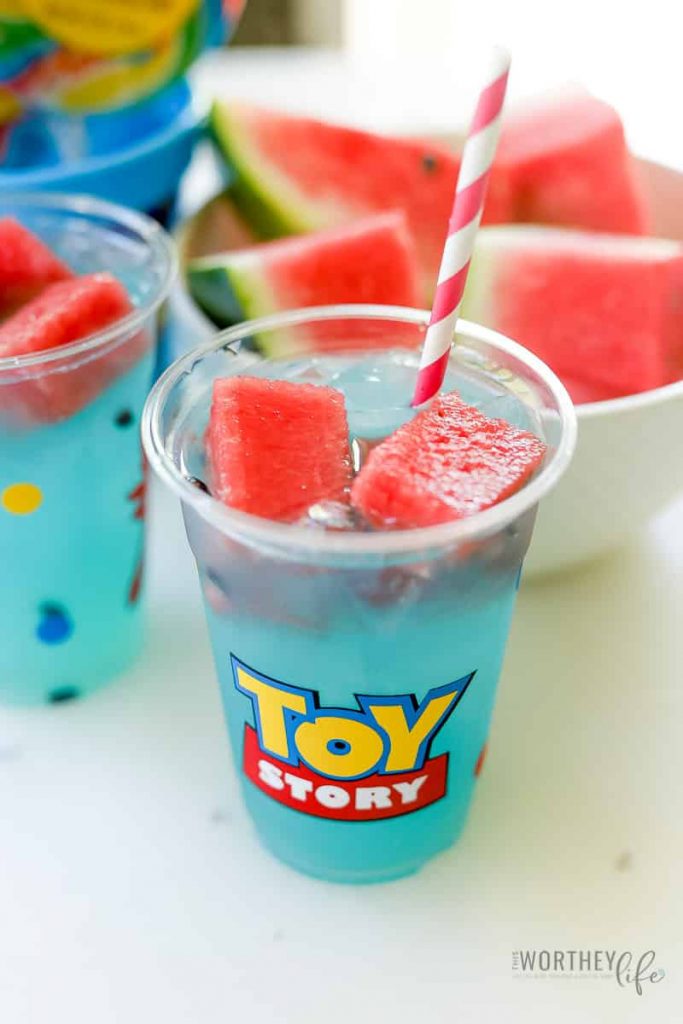 Need more Toy Story ideas? Be sure to check out what we have on the blog!
DIY Idea | How To Make A Toy Story Balloon Garland
Meet The New Characters In Toy Story 4
Toy Story Party Printables {FREE}
3 Different Ways On How To Make Forky from Toy Story 4 + FREE printable
25 Things I Learned First Hand From Pixar About Toy Story 4