This fun kid-friendly green drink has pineapple juice, green apple syrup, and lemon-lime soda to make a Guardians of the Galaxy drink featuring Gamora! Check out how to make this fun green pineapple mocktail down below!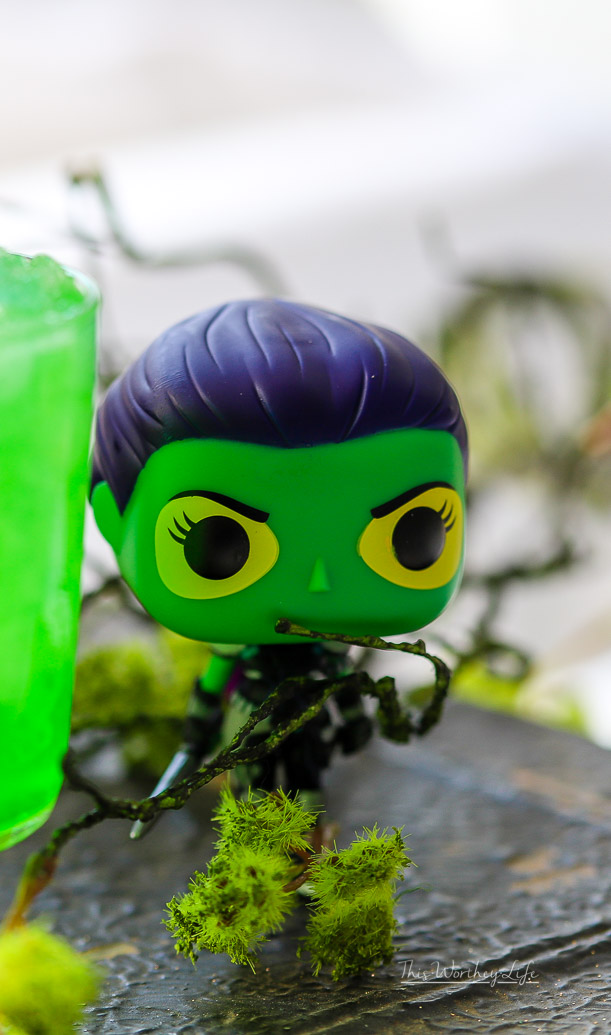 Guardians of the Galaxy Gamora Drink| The Green Pineapple Mocktail
As we enter the countdown to Avengers: Infinity War, we're sharing another fun kid-friendly drink (and it's great for adults too!). We were first introduced to Gamora in Guardians of the Galaxy I. This is one of my family's favorite Marvel movie (and #2 as well).
Gamora is played by the beautiful Zoe Saldana. "With the Guardians of the Galaxy crossing over into the Avengers franchise for the first time, both Gamora and Nebula find the threat from Thanos is much more personal, given their history. "This story is very personal for Gamora," says Zoe Saldana. "Thanos raised her as his daughter. What I really loved about the story is that it really dives into father-daughter dynamics, and we get to explore Thanos' personal life much deeper in the film. That's what makes that character much more disturbing as a villain—the fact that as a father, he was just pure evil."
For this green drink, I wanted to do a mix of purple and green, but the color didn't come out. It's possible I may continue to tweak this recipe and update the ingredients (so be sure to check for updates). I am not a big fan of using a ton of color dye in drinks, so using syrups is an alternative. Using lemon-lime soda, a little green apple syrup, pineapple juice, and blue raspberry juice, this drink turned a beautiful green color, just like Gamora.
Grab the recipe down below and give it a try!
How to make a Green Pineapple Mocktail – Guardians of the Galaxy inspired drink
Ingredients:
2 oz of sprite
2 oz of pineapple juice
1 oz of blue raspberry juice
1 oz of Green Apple Syrup
3 pineapple chunks for garnish
cup of crushed ice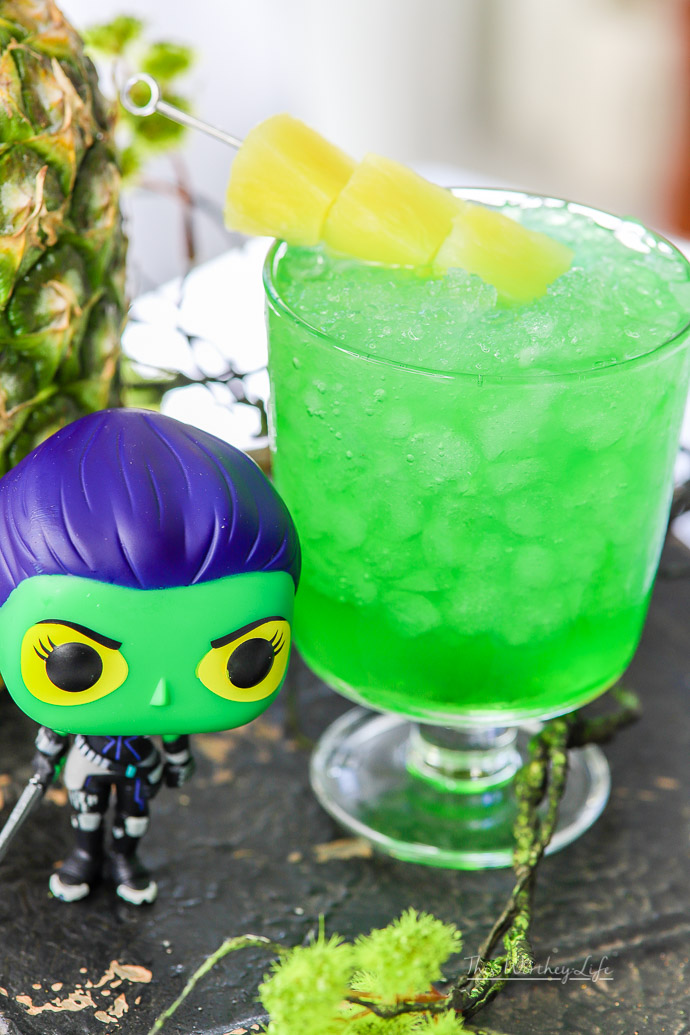 Directions:
Fill a cup with crushed ice.
In a cocktail shaker, add all of the ingredients- sprite, pineapple juice, blue raspberry juice, and green apple syrup.
Strain into the cup filled with crushed ice.
Garnish with pineapple chunks.
Enjoy!
Tools needed: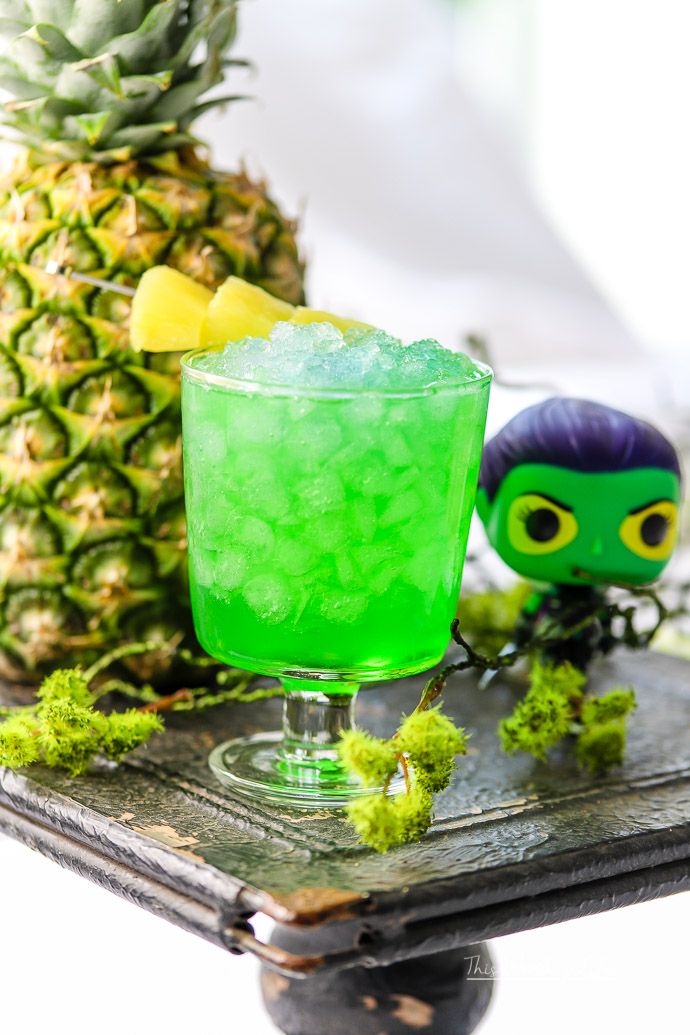 Avengers: Infinity War hits theaters NEXT week, April 27th!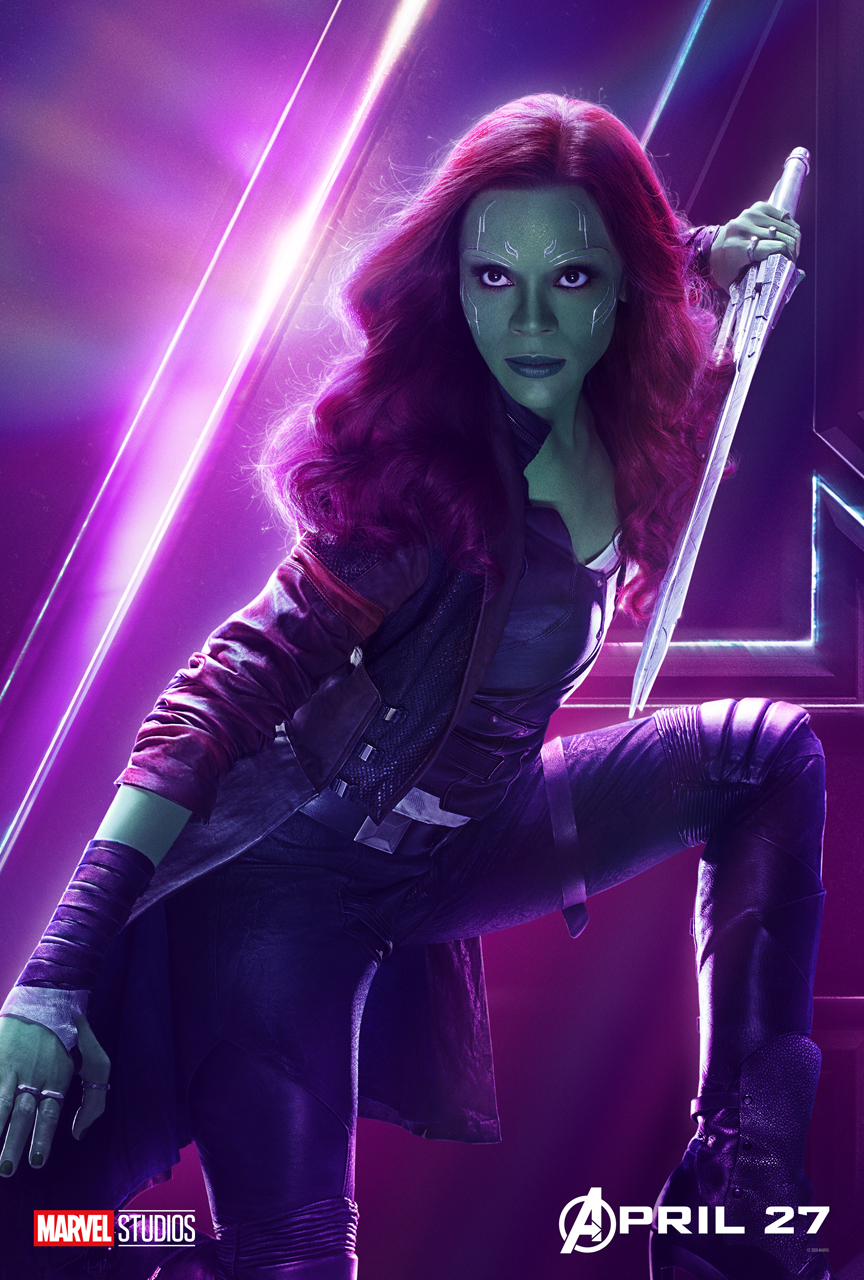 Here are more fun Avengers related drinks to try:
Capitan America Celebrate Red, White & Blue Mocktail
Thor Ragnarok | The Loki Vodka Martini
Thor Ragnarok | The Valkyrie Cocktail
Thor Ragnarok | The Heimdall Cocktail
Avenger&#8217's Thor Drink + Octomore Scotch Pairing
Black Panther Themed Cocktail | The Chilling Mist Cocktail
Black Panther Cocktail | The Vibranium Cocktail with Hpnotiq
Hey Auntie Black Panther Cocktail with Red Velvet Cake + Hennessy
Black Panther Cocktail |The Heart-Shaped Herb Cocktail
Guardians of the Galaxy Gamora Drink| The Green Pineapple Mocktail
Be sure to pin this fun drink for later: