With the holidays ahead, we are all planning our menus. An alternative to a big turkey is trying one of these recipes for cornish hens.
We're sharing a variety of recipes you can try for the holidays, Sunday dinner, or different ideas for dinner.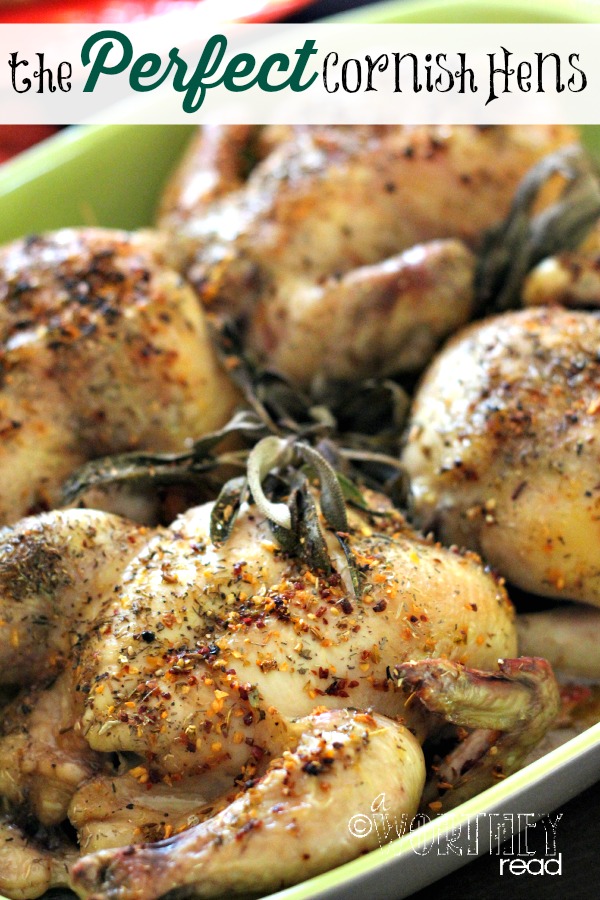 30+ Recipes for Cornish Hens
You may think cornish hens are too fancy for your way of doing things.
But wait! Cornish Hens may sound fancy, but they are easy to cook.
They are also much more economical than cooking a large chicken or turkey.
A cornish hen is just the right size for an individual serving.
By serving hens, you can plan your menu accordingly.
This way, you will not have days of leftovers to manage.
Check out the recipes below as we have gathered the best of the BEST Cornish Hen recipes for you to try for your holiday dinner.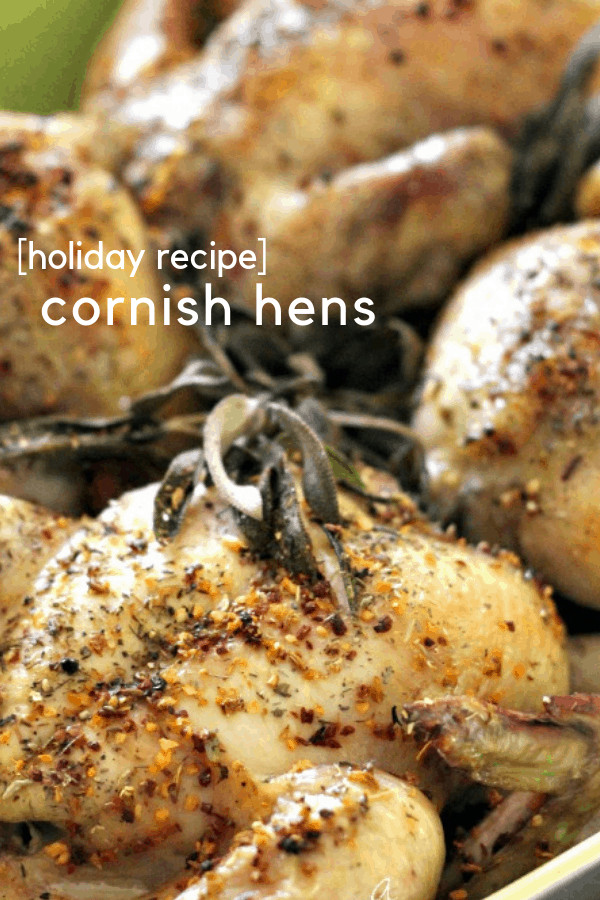 Serving hens for a holiday dinner is one of our favorite meal ideas, and you can grab our Cornish Hens Recipe and give it a try this year.
We shared your choice of two different ways to cook hens, stuffed or not stuffed.
And if you need some side ideas to serve with your main meat, check out this list of side dishes.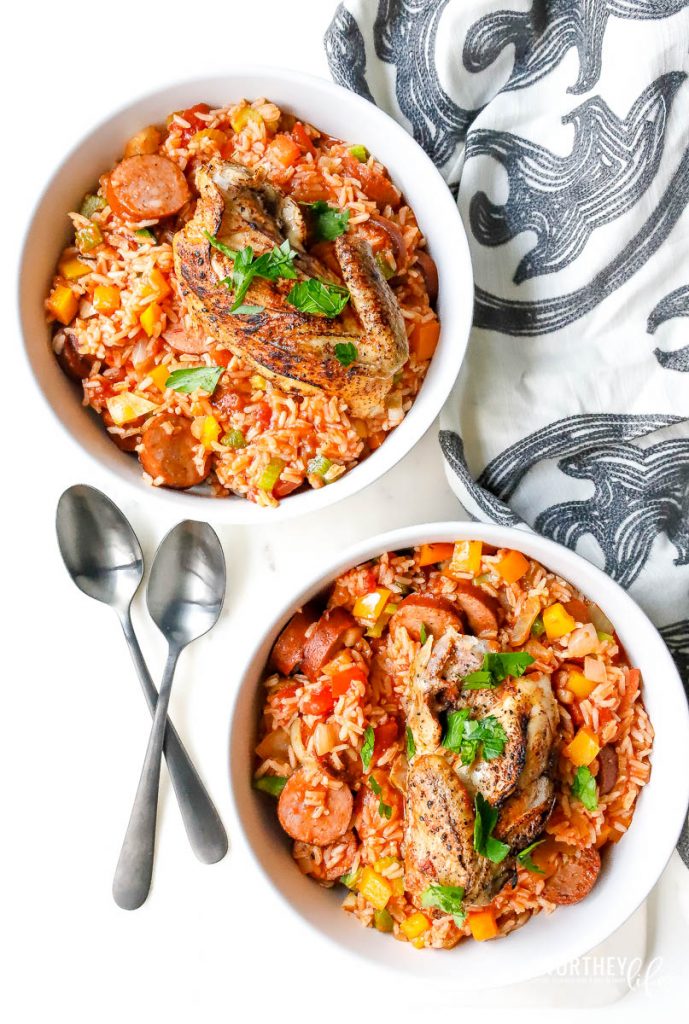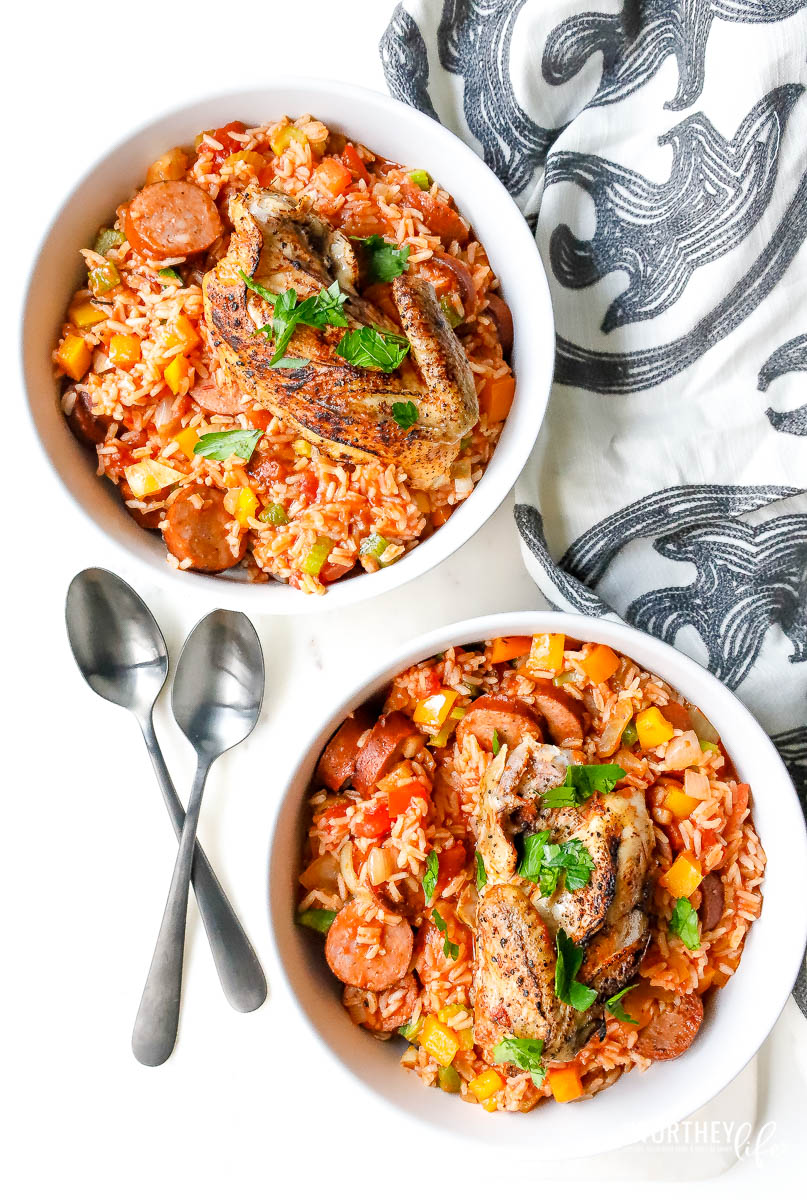 Another way to enjoy these hens is with our Jambalaya recipe.
Comfort foods are always in style, and our Cajun Cornish Hen Jambalaya recipe is no exception.
Let's see; it's a lil' bit spicy with some help from RO*TEL. This recipe is not just for holiday dinners but one you can enjoy any time of the year.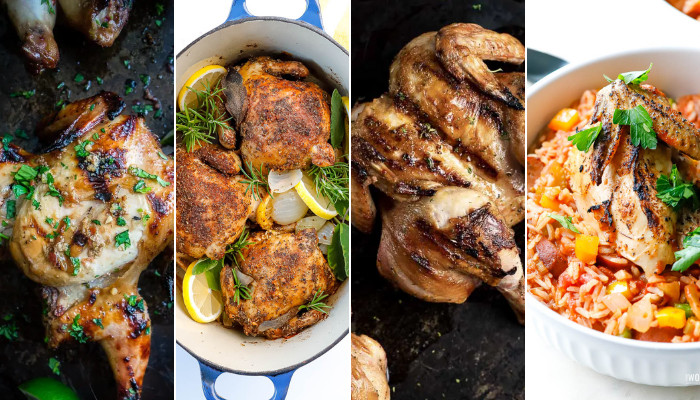 Keep reading below for more mouth-watering recipes!
Cornish Hen Recipes
These Cornish Hen recipes are mouth-wateringly delicious and much more economical to serve than cooking a large chicken or turkey.
Find more holiday recipes below:
Blood Orange Drink Idea | Capri Holiday Mocktail
Holiday Recipe | Grilled Honey Salmon
Smashed Cheesy Sweet Potatoes |
Holiday Mocktail | Cranberry Orange Mixed Drink
Holiday Cocktail | Rosé Sangria
Easy Cornbread Dressing Recipe