If you're looking for Fall recipes to please a crowd, look no further.
Serve any of these dishes, desserts, and drinks at a party, potluck, and more!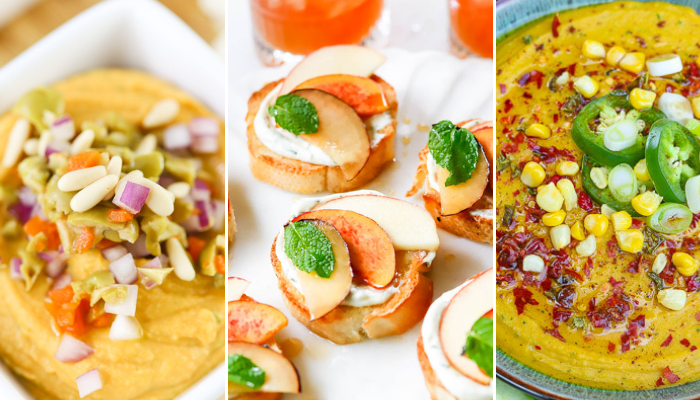 29+ Fall Recipes For A Potluck
If you have plans to host a Fall Harvest Party or a Fall potluck, we have several fall-themed recipes to check out below.
From appetizers to desserts, we're sharing 29+ recipes ideal for a Fall-themed gathering.
Check out The 25 Best Fall Bucket List Ideas for Families.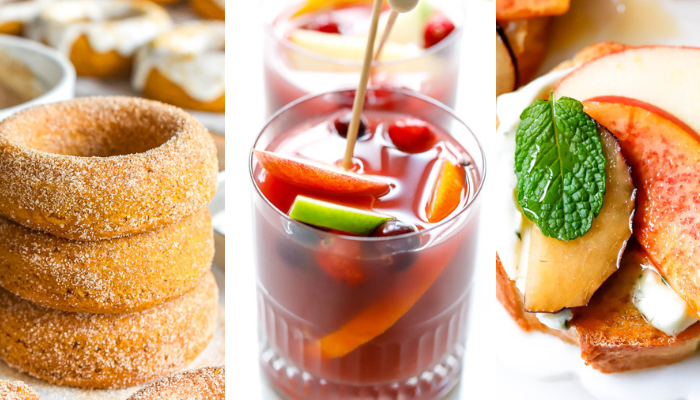 What should I bring to my Fall potluck at work?
If you're going to a Fall potluck at work, bring something easy to eat, like finger food!
People like to socialize, and walking around without a plate is easier.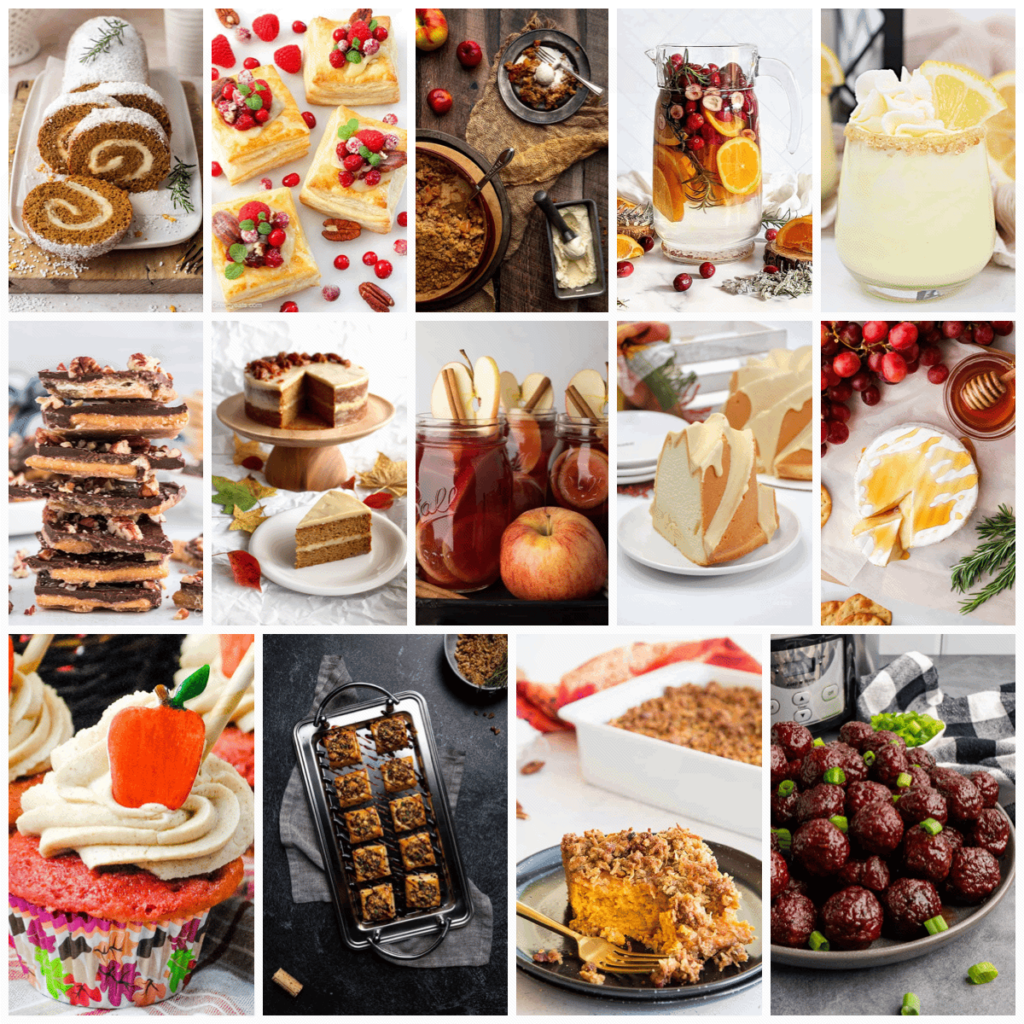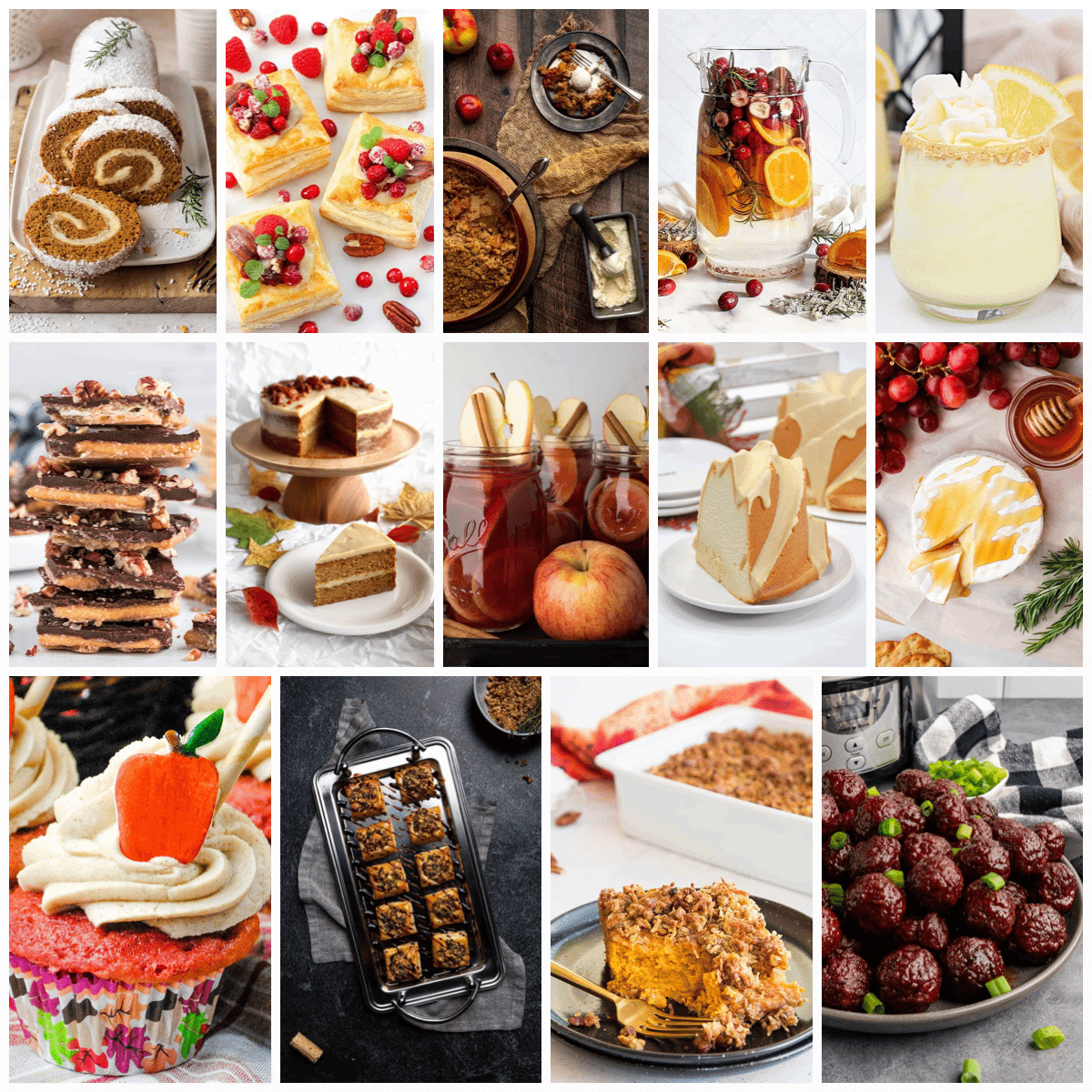 You could try the pinwheels or cupcakes in this list, for example!
Take a look at this extensive list of Fall recipes shared below.
Fall Recipes | Savory Sides + Appetizers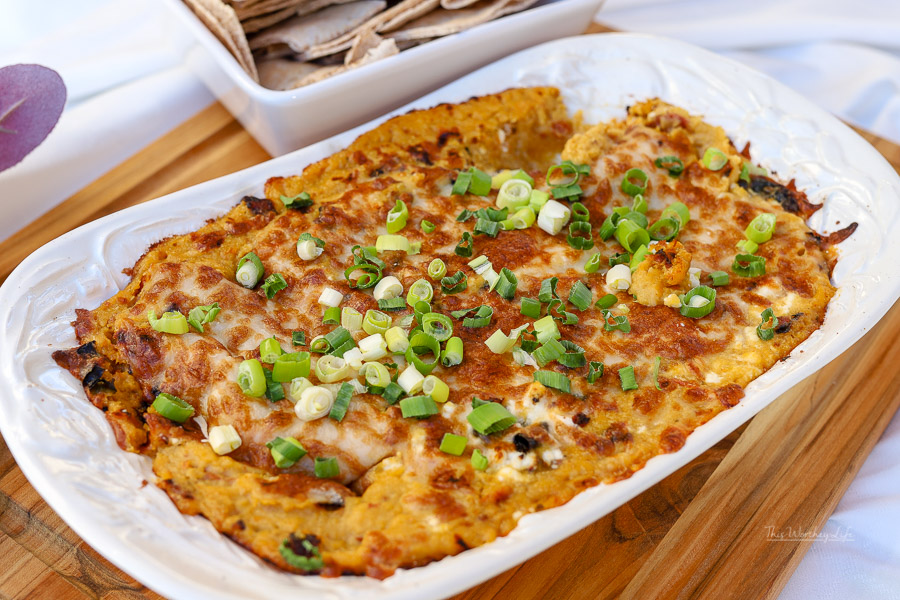 This Cheesy Pumpkin & White Bean Dip is great for serving at a Fall party or potluck.
It will also be great for Fall football as a dip/appetizer!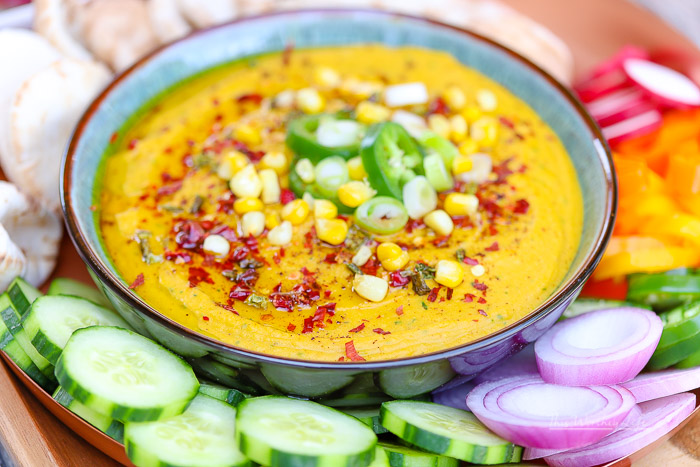 Need a quick appetizer dip recipe? Our spicy pumpkin hummus fits the bill.
Filled with fresh veggies, pumpkin, and essential ingredients, this pumpkin hummus will keep you coming back for more!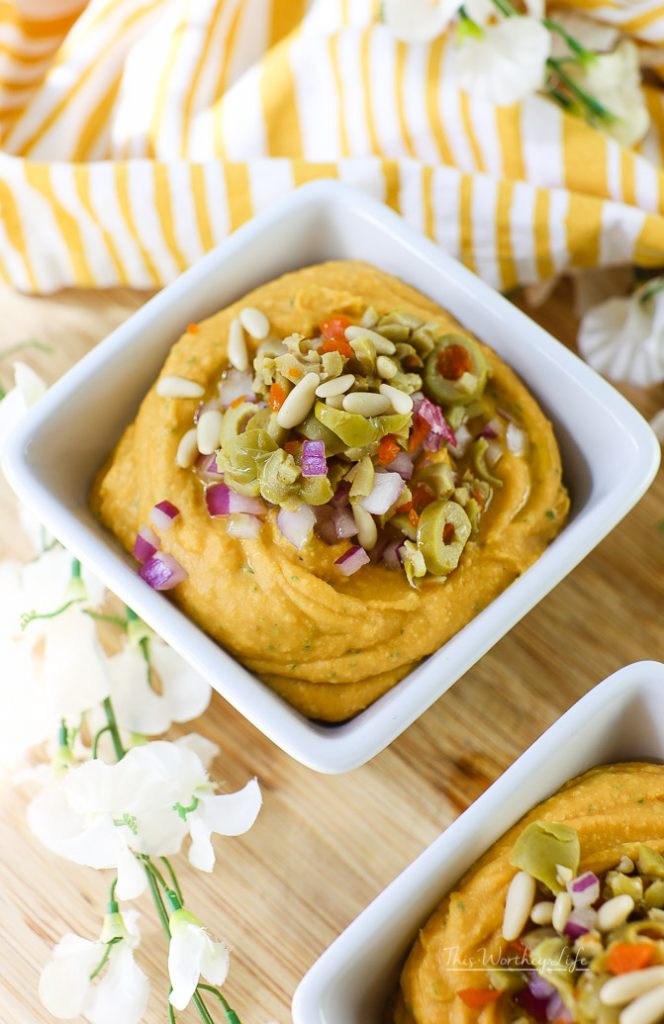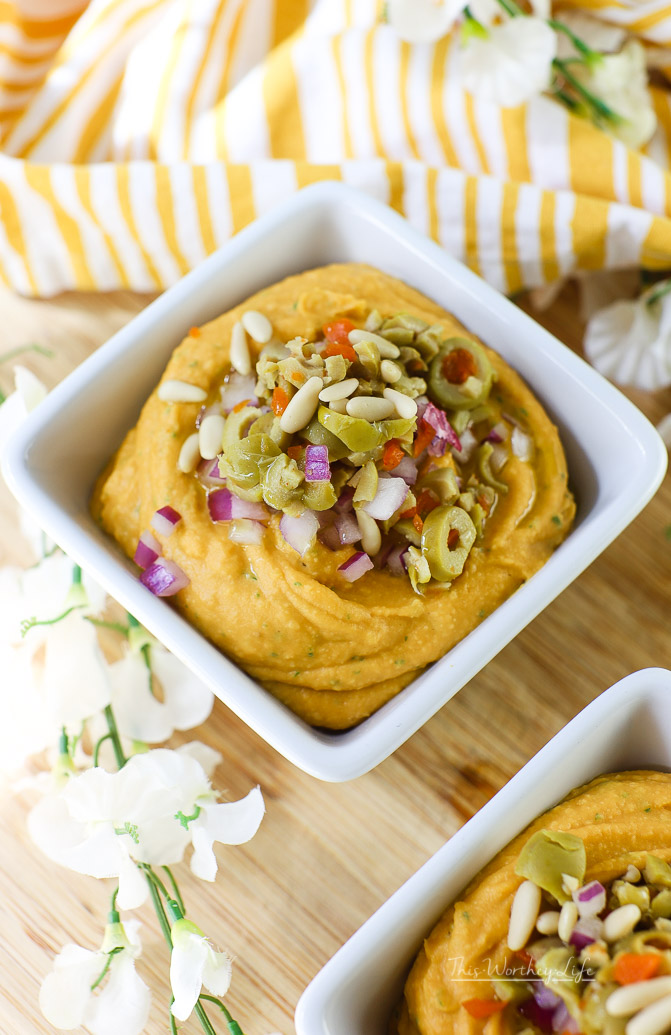 With fresh veggies, sweet potatoes, chickpeas, tahini paste, and a few other ingredients, grab some pita bread and start dipping with this Loaded Sweet Potato Herb Hummus!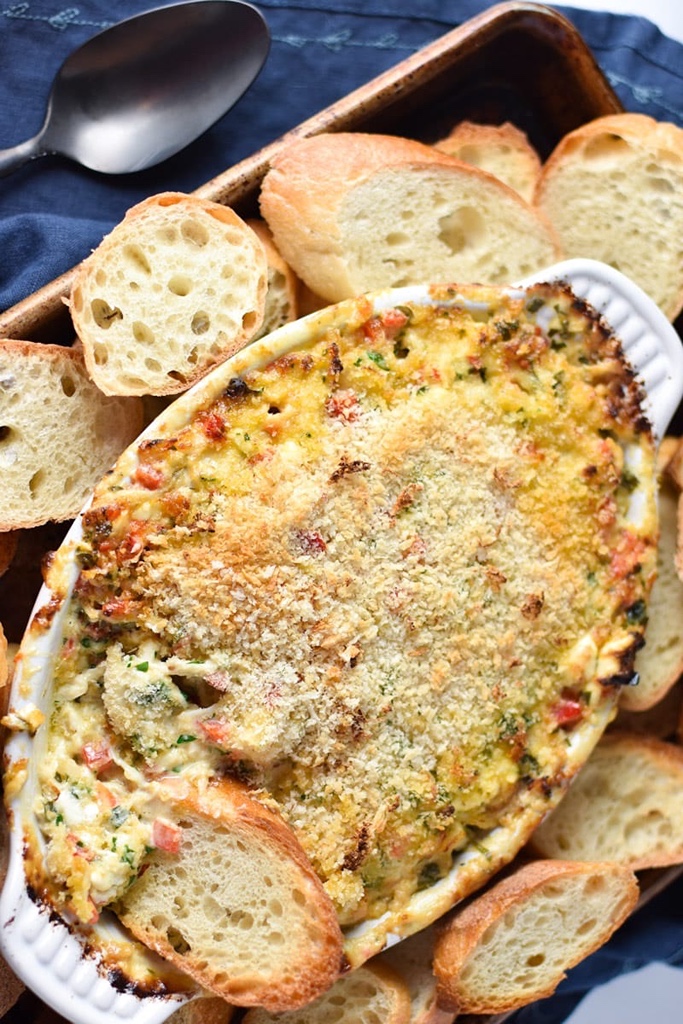 All your Fall potlucks are screaming for a great dip dish idea, and this creamy crab will stop the show.
Ingredients like red pepper, chives, Panko bread crumbs, and sriracha give this seafood recipe a powerful kick.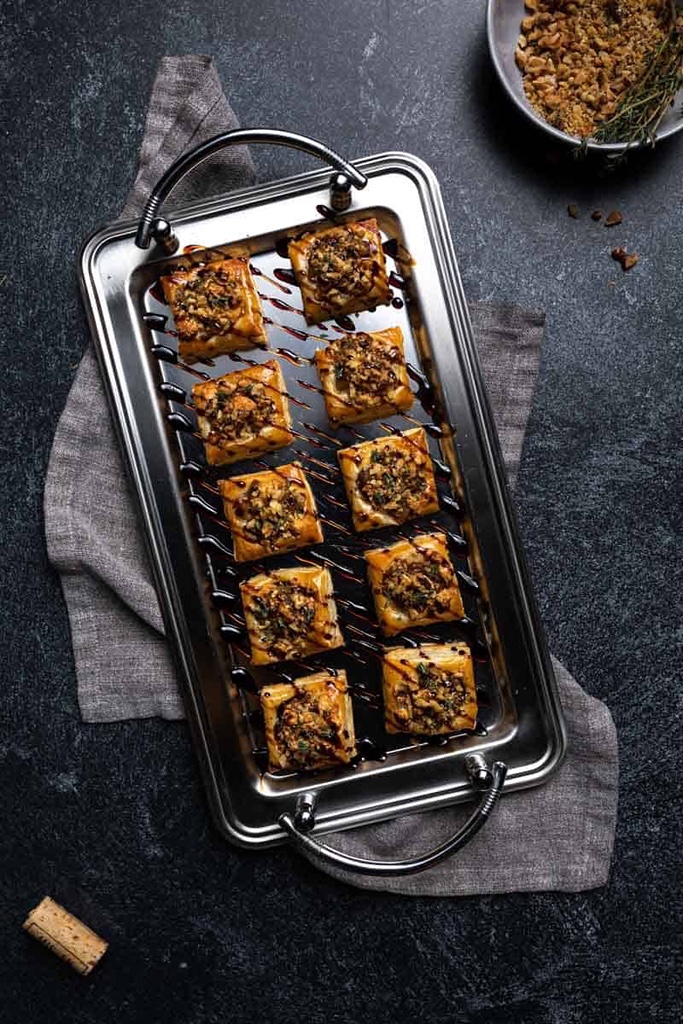 These Savory Pear Tartlets are excellent for the Fall.
With ingredients like puff pastry, pear chutney, toasted walnuts, thyme, crumbly blue cheese, and balsamic glaze, what's not to love?
A simple and sophisticated hors d'oeuvres anyone will love.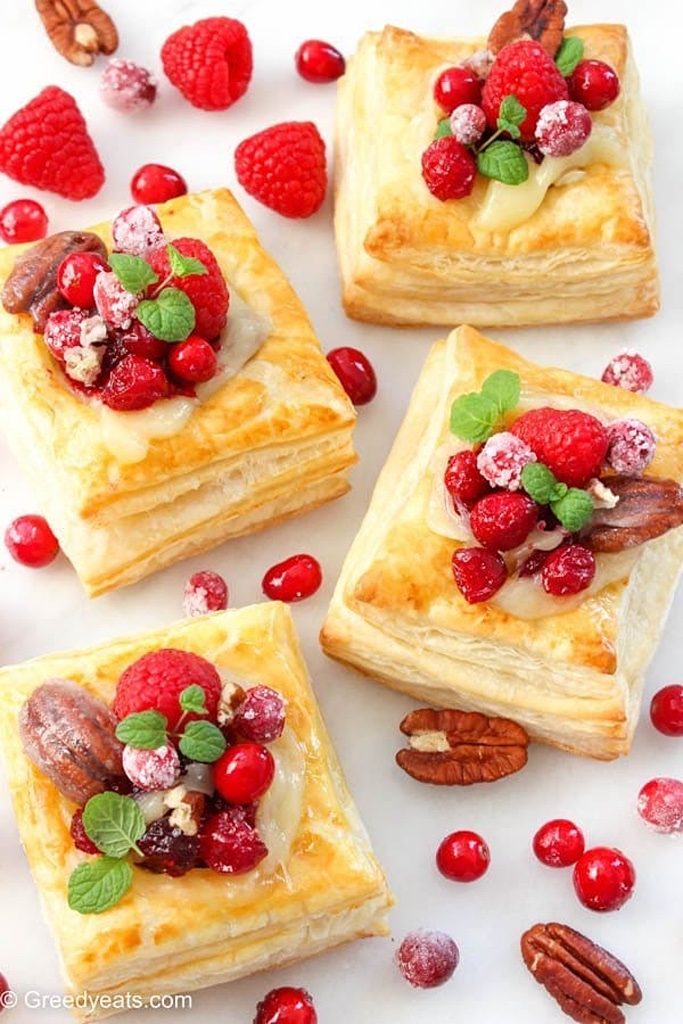 Cranberry Brie puff pastries are so flavorful and festive; they will make a perfect appetizer for your Fall potluck or party!
This is a fun snack recipe because all the flavors work perfectly together to bring the spirit of Autumn to your spread.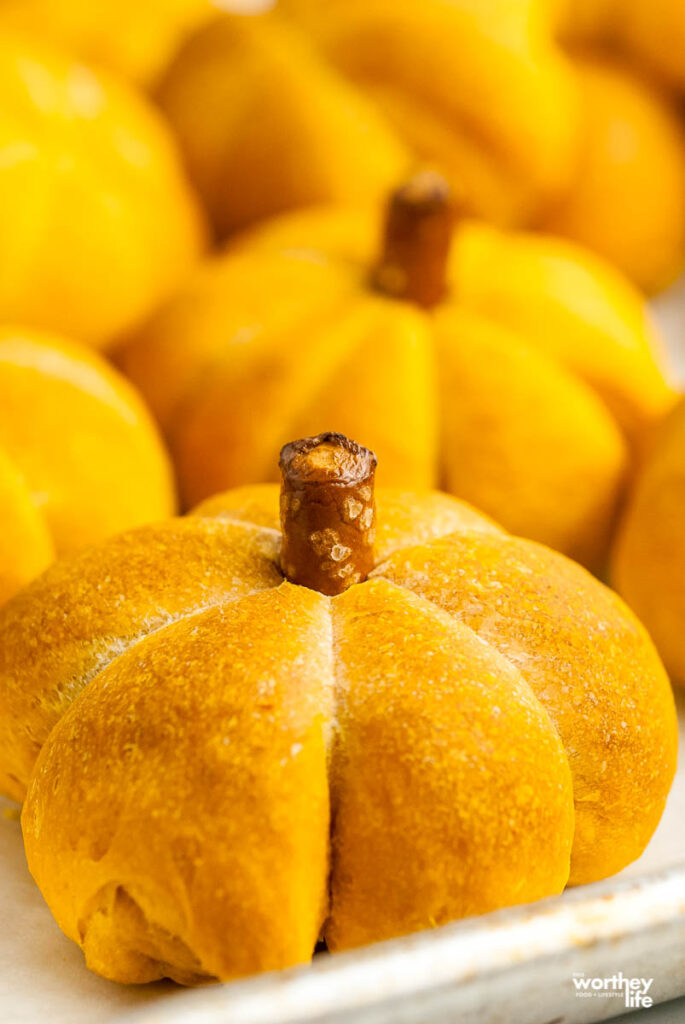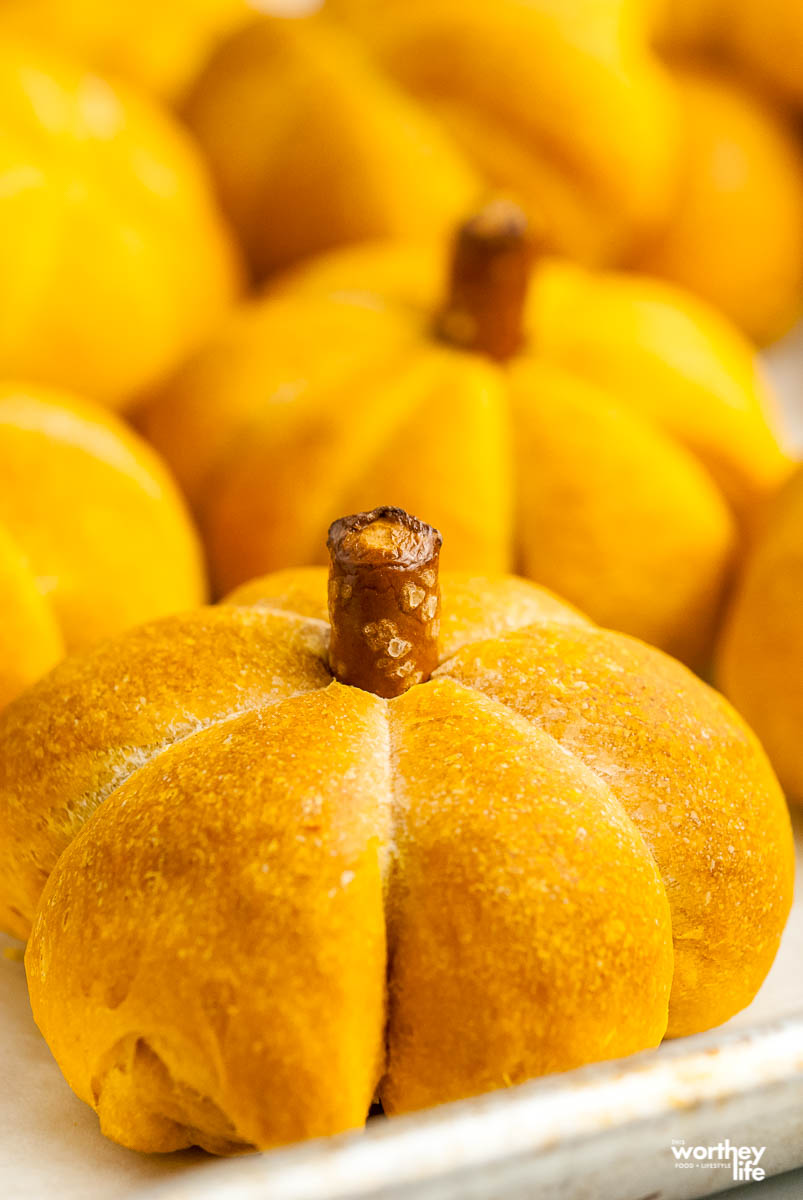 A pumpkin-shaped sweet dinner roll made with pumpkin puree, flour, yeast, and a pretzel rod for the topper of the pumpkins.
This dinner roll recipe is crazy simple, and you will find that these mini pumpkins will be a highlight of a fall harvest party.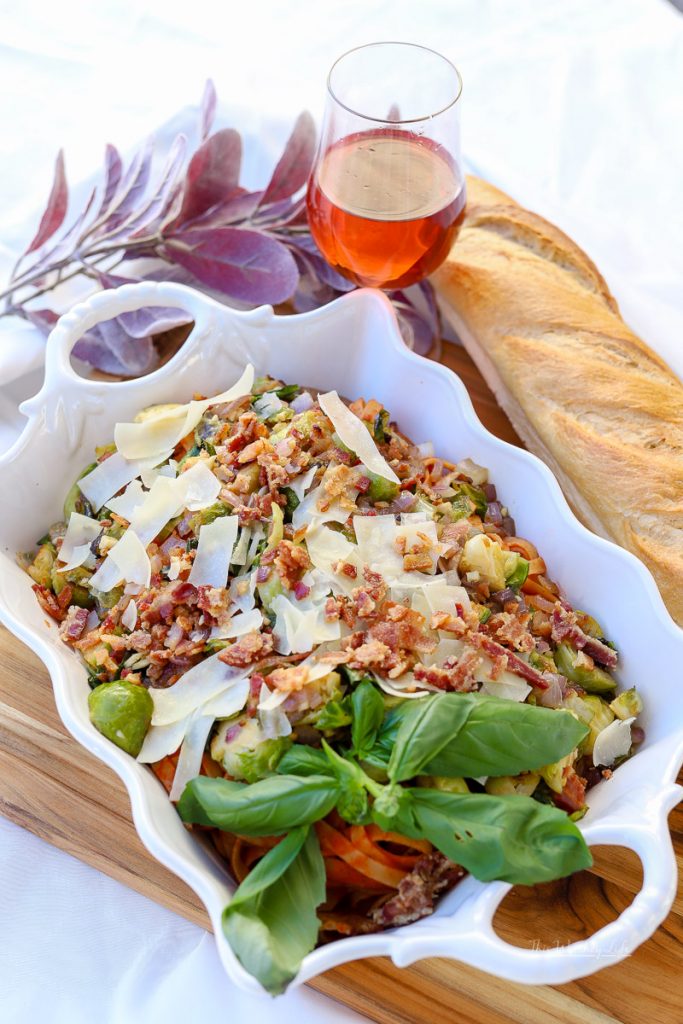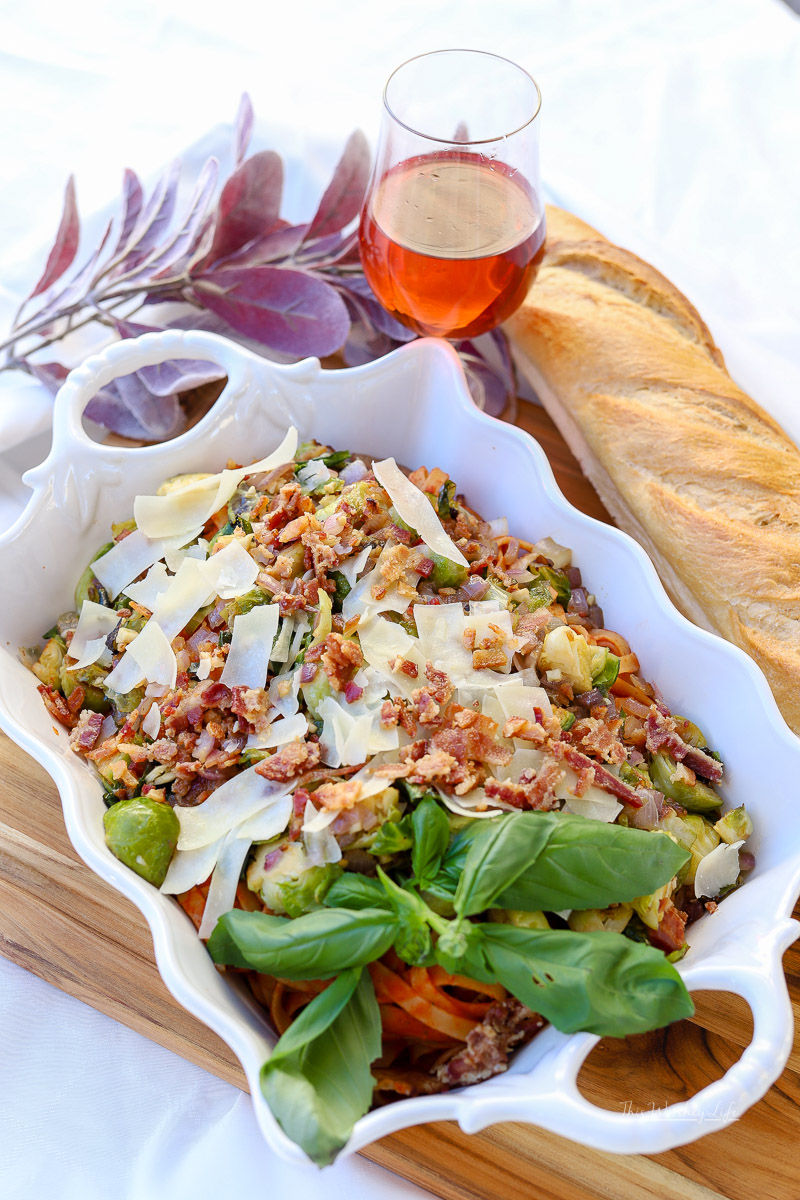 Fall cooking is, by its namesake, perfectly suited for fall ingredients, and cooking with Brussels sprouts is one of my favorites.
This family-friendly dish is easy to make and ready in about 30 minutes.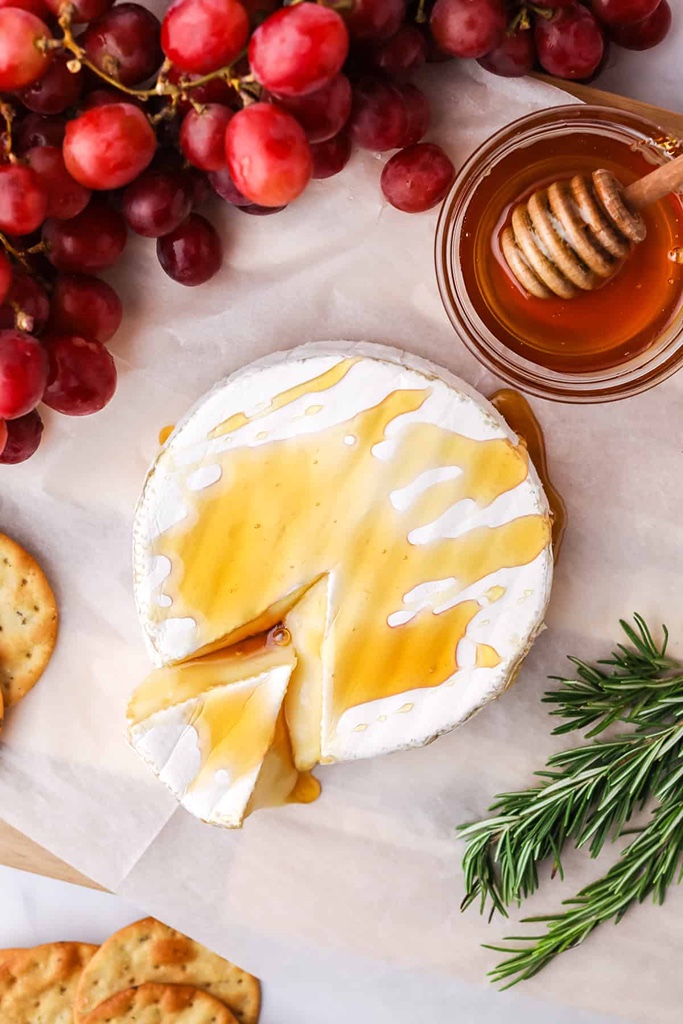 Baked Brie with honey is a great appetizer to share with friends. Quick to bake, easy to please, you don't want to pass this recipe up.
If minimal effort and an elegant-looking cheese are your top priority, you have come to the right place.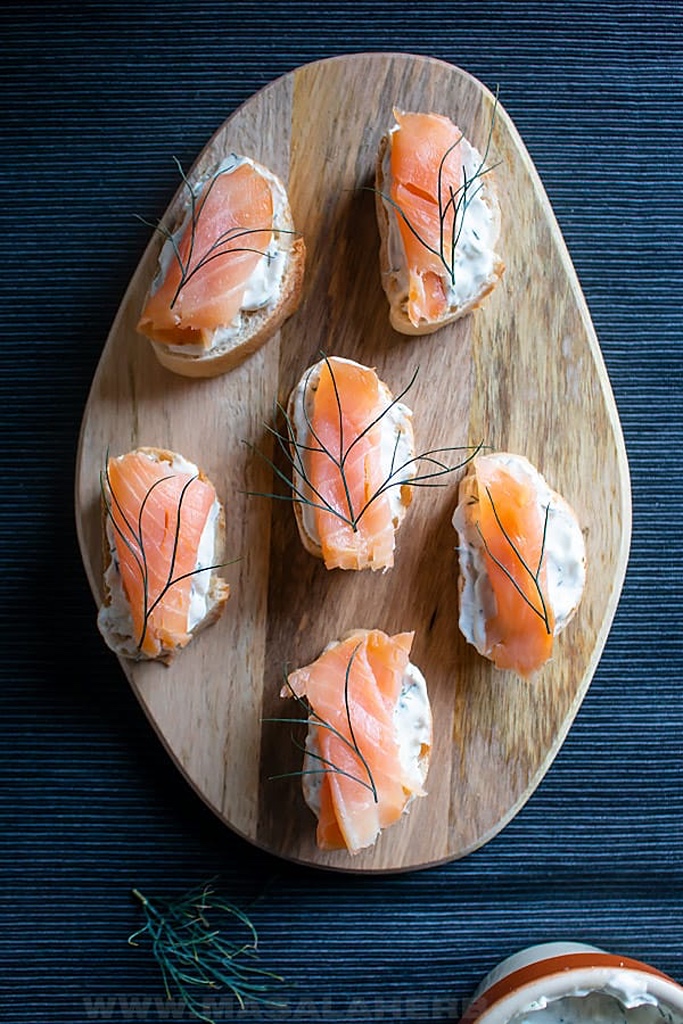 This is an easy, fail-proof dish to make smoked salmon, topped with a simple and delicious sauce.
It's always a crowd pleaser as an appetizer or snack.
You can't go wrong with this seafood snack with dill and sour cream.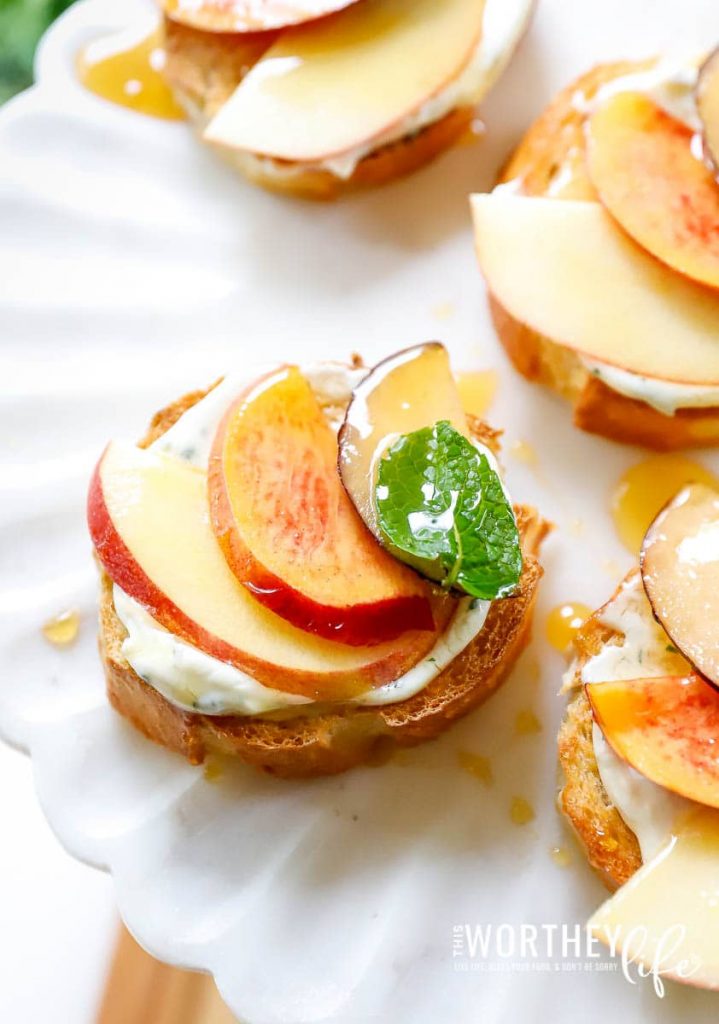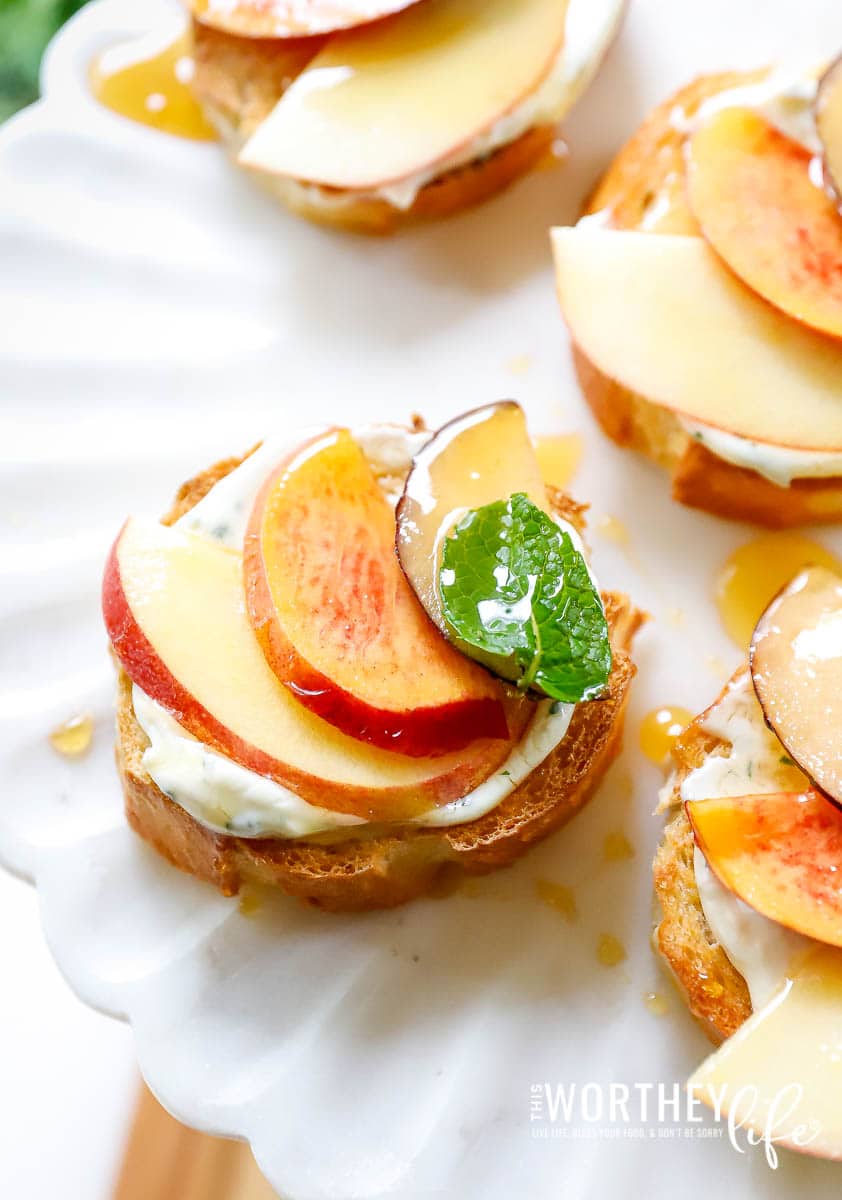 This Crostini Recipe is piled with herb cream cheese, fall fruit, and honey, and it's pretty amazing.
It's a great appetizer idea for the holidays or weekend brunch.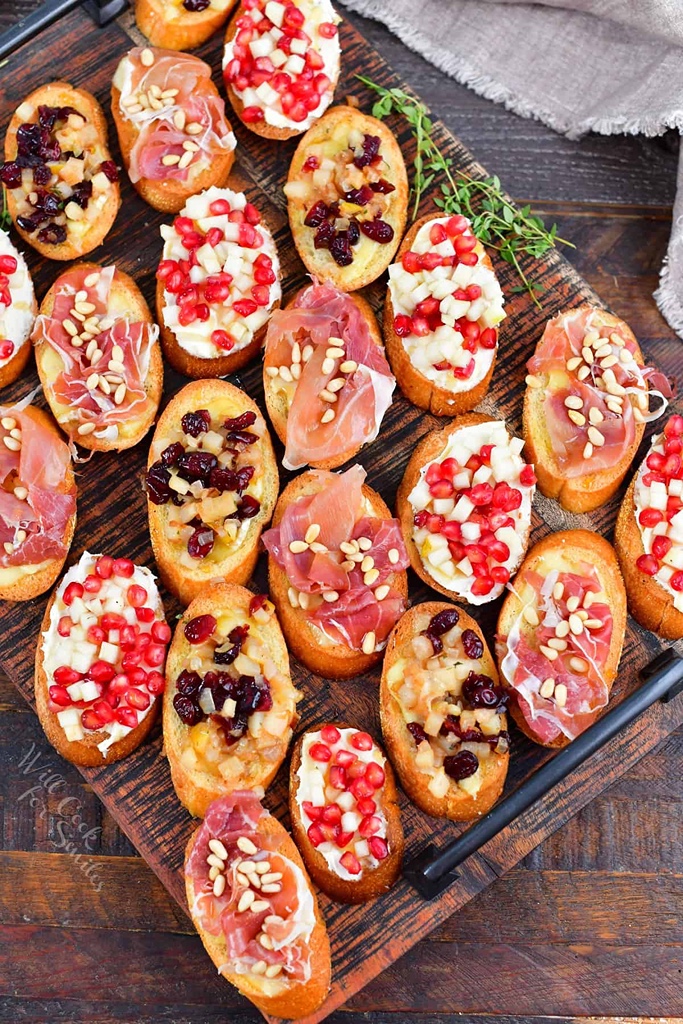 Crostini appetizer bites with delicious crispy slices of baguette are the best finger food idea to serve to a crowd at a Fall potluck.
They look fancy and taste great, so you can't go wrong with this cold appetizer.
The best part is that they are topped with sweet, salty, and creamy ingredients.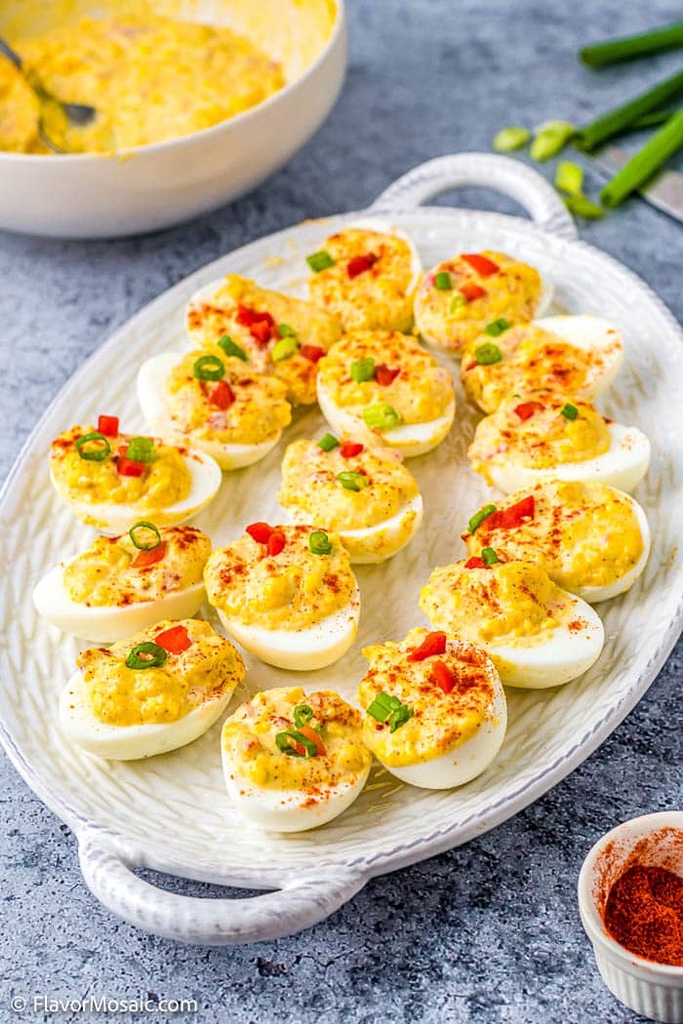 Creamy, tangy pimento cheese deviled eggs are a great party snack for any occasion.
It doesn't get much better than this when it comes to delicious holiday snacks.
My favorite part is you don't need many ingredients.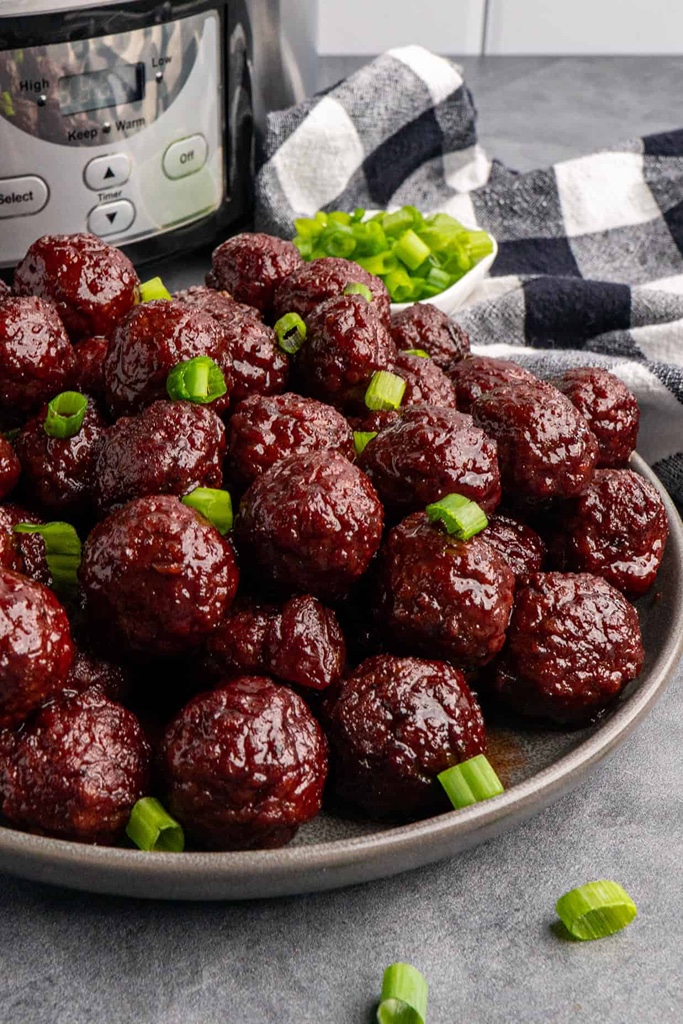 Crockpot grape jelly and chili sauce meatballs are so sweet, salty, and savory.
It's a budget-friendly way to impress party guests with flavors like sweet jelly, spicy Heinz chili sauce, and tasty beef.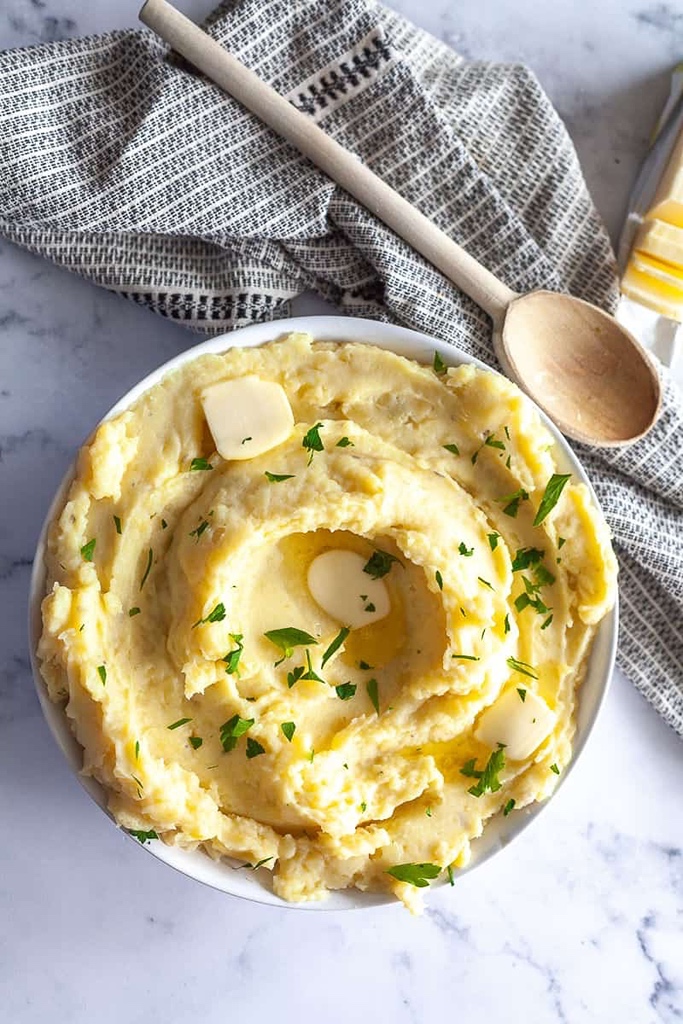 You can never go wrong with having multiple mouthwatering side dishes like instant pot mashed potatoes.
They're quick to make and perfect for special holidays or any time of the year.
They're classy, delicious, and will undoubtedly please everyone at a potluck or party.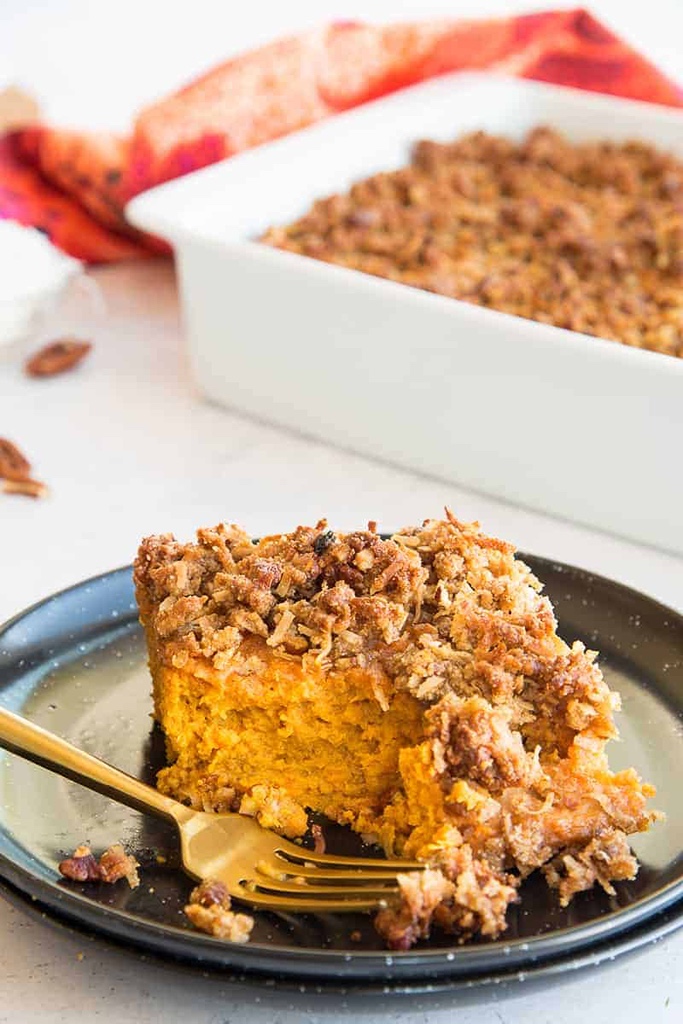 Sweet potato casserole is a delicious (and addicting) combination of flavors that everyone in your family will love.
This dish is always a hit with a crowd (and a personal favorite).
This casserole will be right up your alley if you are a sweet potato lover like me.
Fall Recipes | Desserts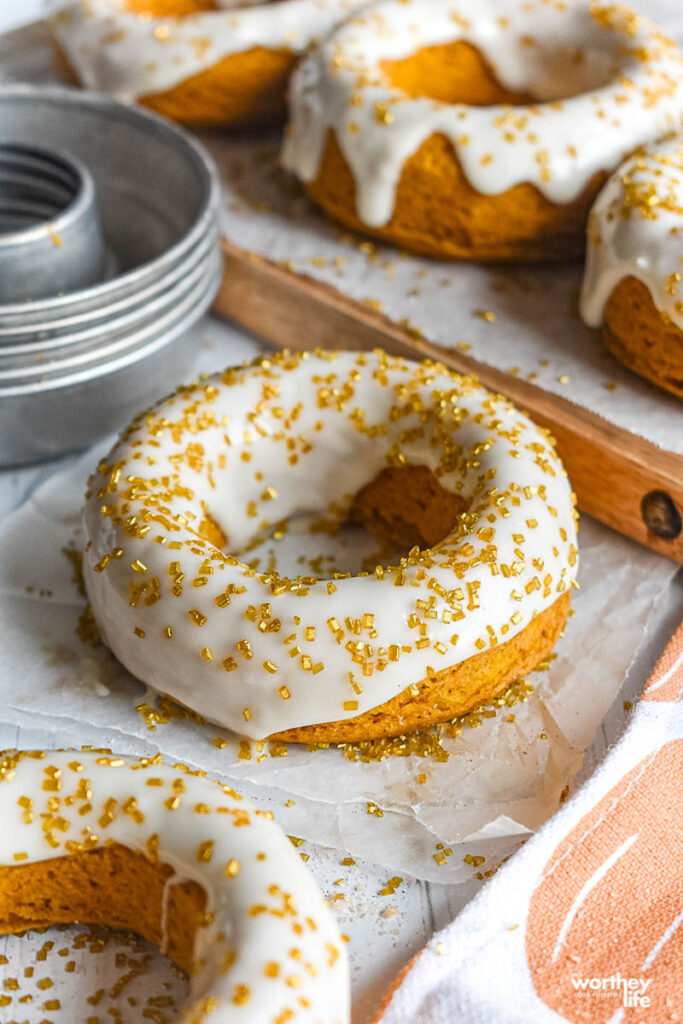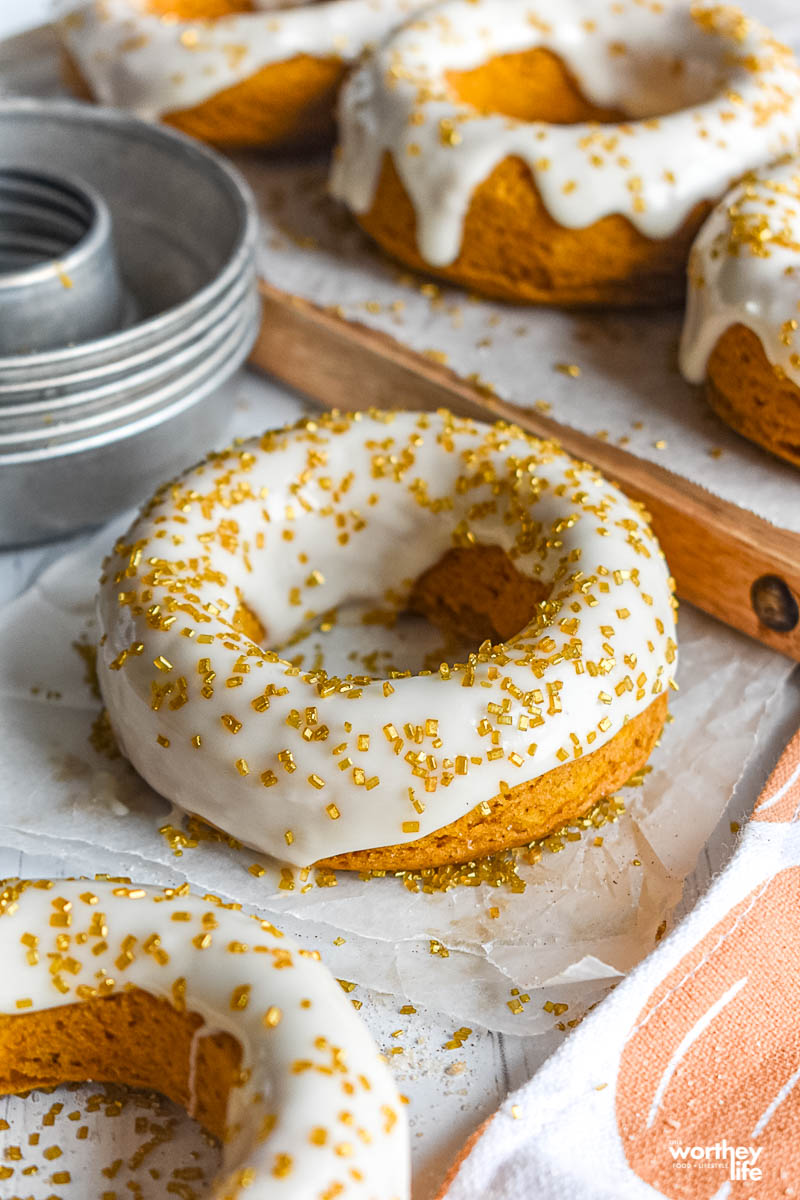 This 3-ingredient recipe for pumpkin donuts is easy to make, plus a great idea for a fall gathering!
This recipe comes together in about 15 minutes and will give you a taste of Fall in one bite!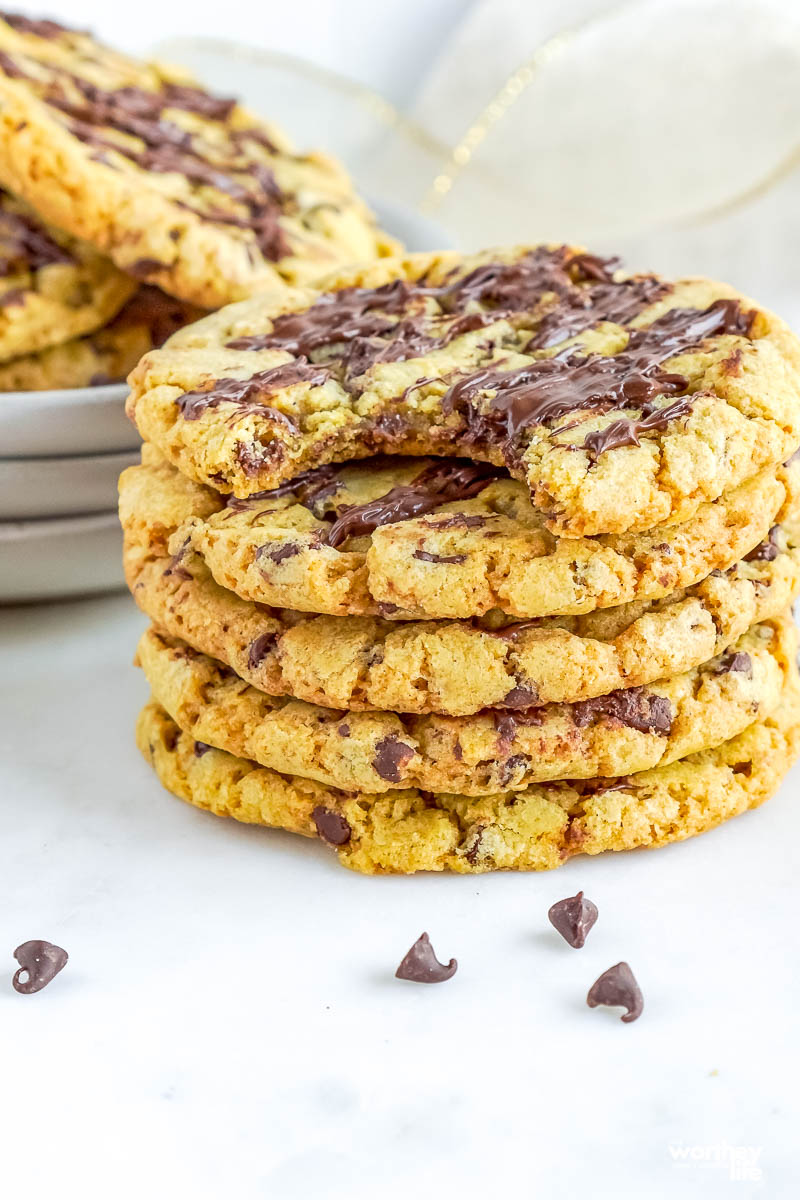 Sink your teeth into these soft and chewy pumpkin chocolate chip cookies.
This pumpkin cookie is studded with chocolate morsels and a sweet chocolate drizzle.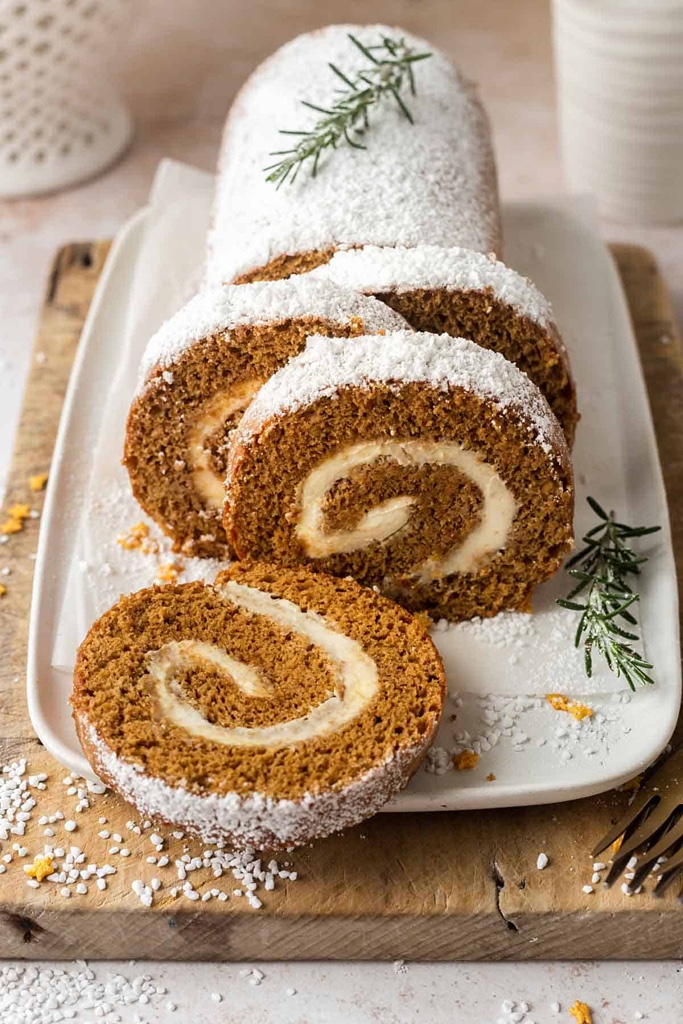 This Gingerbread Pear Roulade is creamy, silky, and full of comforting flavors.
Elevate your dessert with a light, fluffy cake packed with gingerbread flavor.
It's filled with heavenly sweet cream cheese filling too.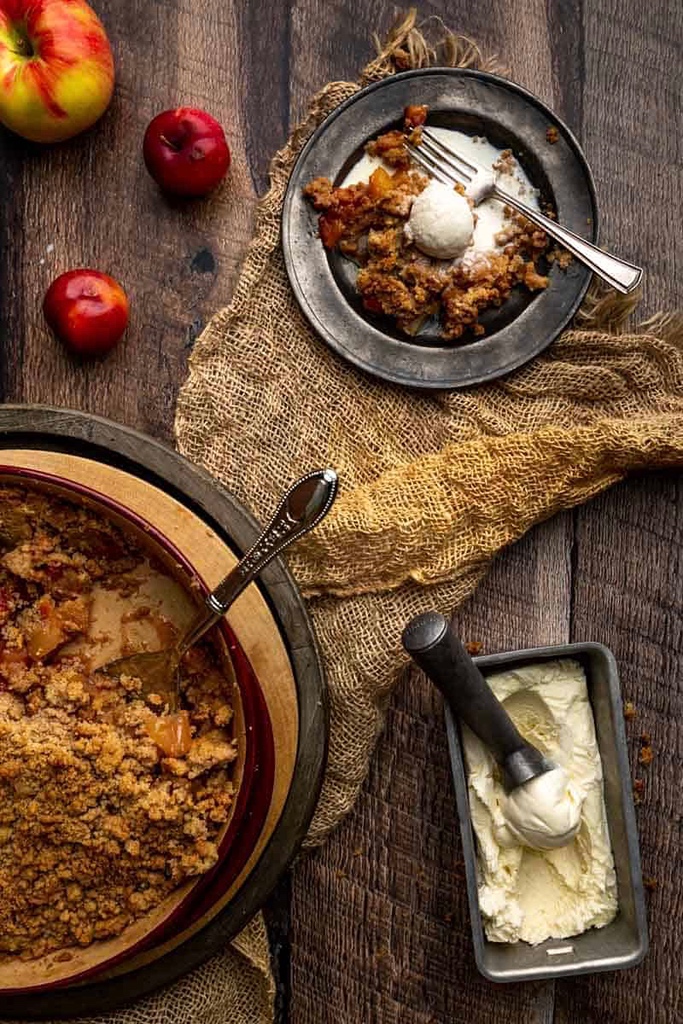 This Plum and Apple Crumble will delight your senses this Fall!
It's perfect for indulging in on a chilly evening or at a potluck with friends.
The plum and apples compliment each other so well too.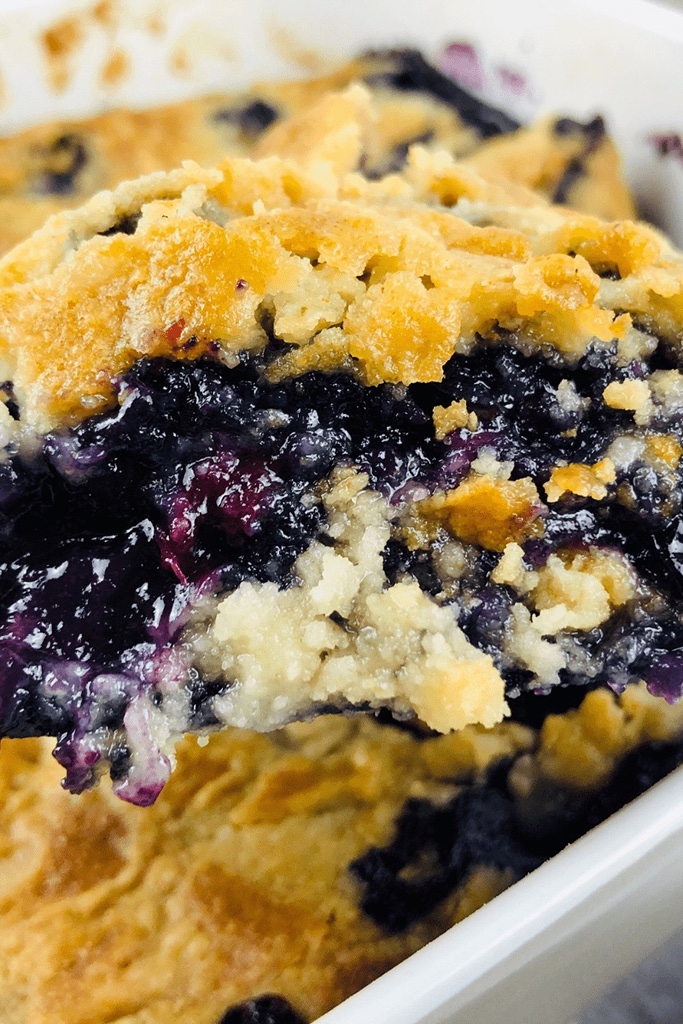 Easy Blueberry Dump Cake Recipe
Try this three-ingredient blueberry crumble if you want to serve up the best classic dump cake at a Fall event.
Stand-out flavors with accessible ingredients like yellow cake mix and canned blueberry pie filling.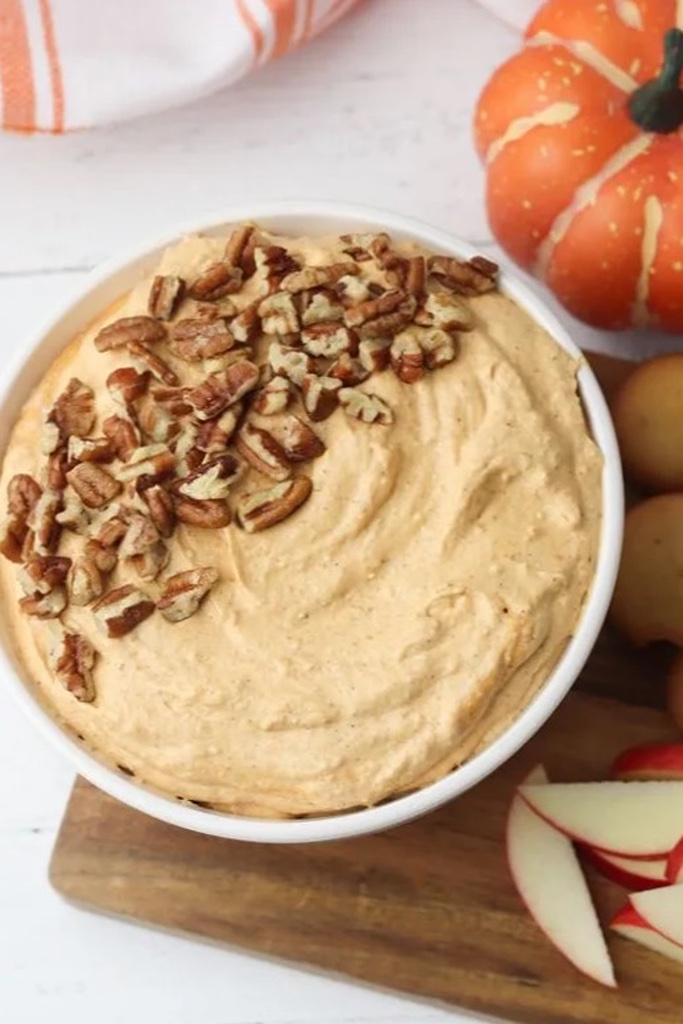 Prepare yourself for a delicious dessert-style dip to knock your socks off.
You can serve it with various snacks like cookies, fruit, nuts, and even pretzels.
The combination of cream cheese, whipped cream, and pumpkin are made in heaven!
At least once during the Fall season, you need to make a dessert to impress.
This tres leches bundt cake looks fantastic, but more importantly, it is about to be your new favorite dessert.
Smooth and delicious, this bundt cake recipe will make you a huge fan.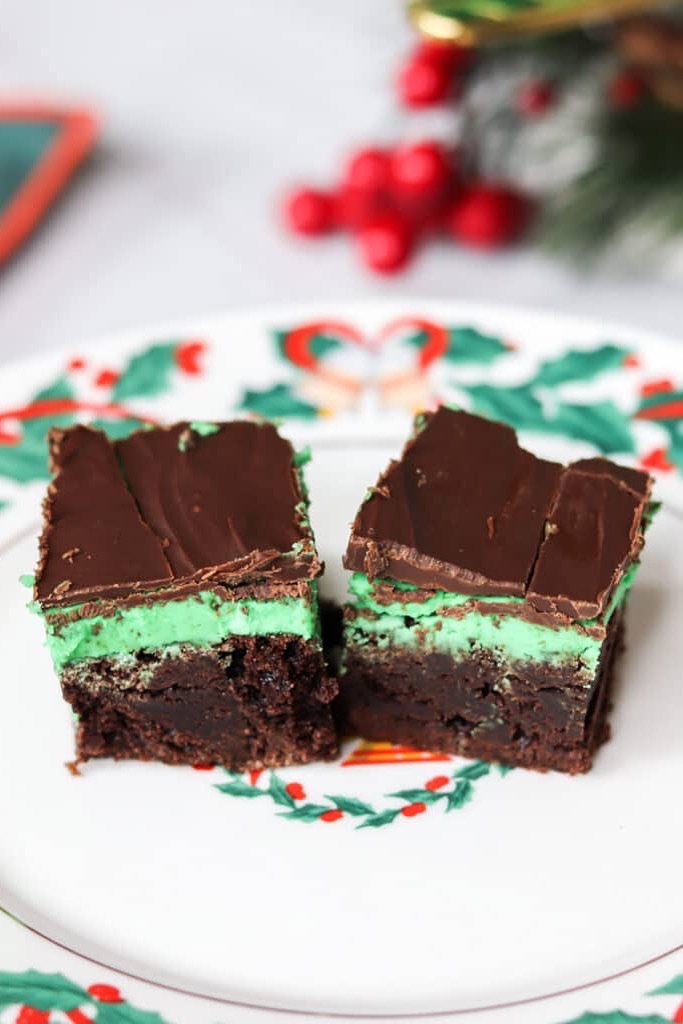 The flavors in mint fudge brownies are subtle and profound; the center is dense and tender, and they last for several days.
The mint layer makes it extra tasty!
It's the perfect dessert dish for a Fall potluck or holiday party.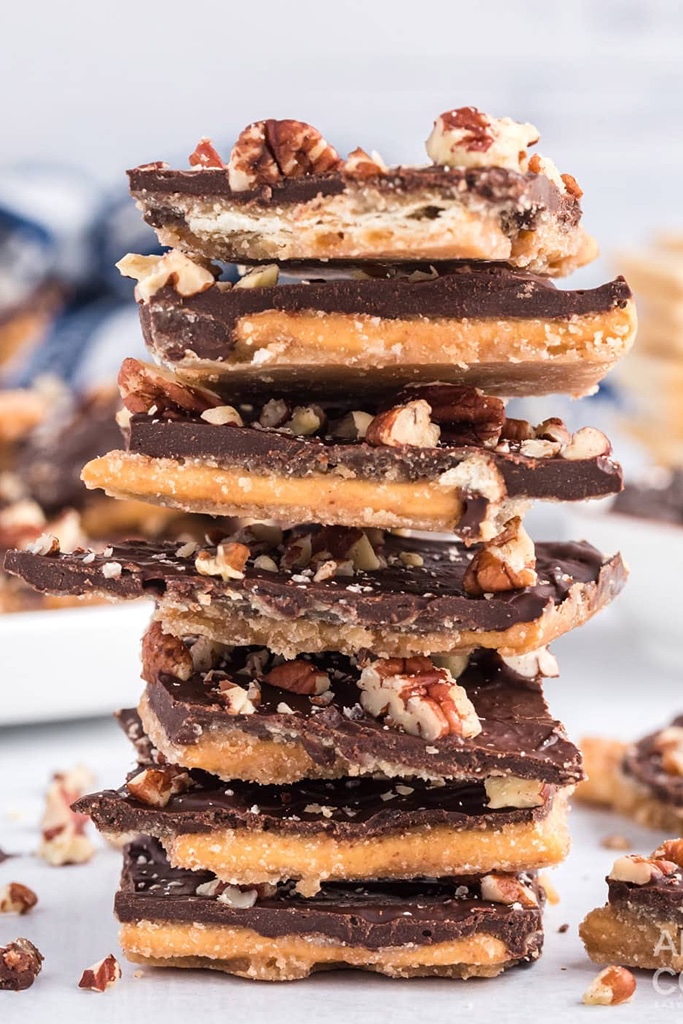 While most people wait for Christmas to make this saltine toffee, I think it's a delicious recipe to whip up anytime you're craving it.
If you haven't tried this combination of salty and sweet, this recipe will be a pleasant surprise.
It's a wonderful and festive burst of flavors.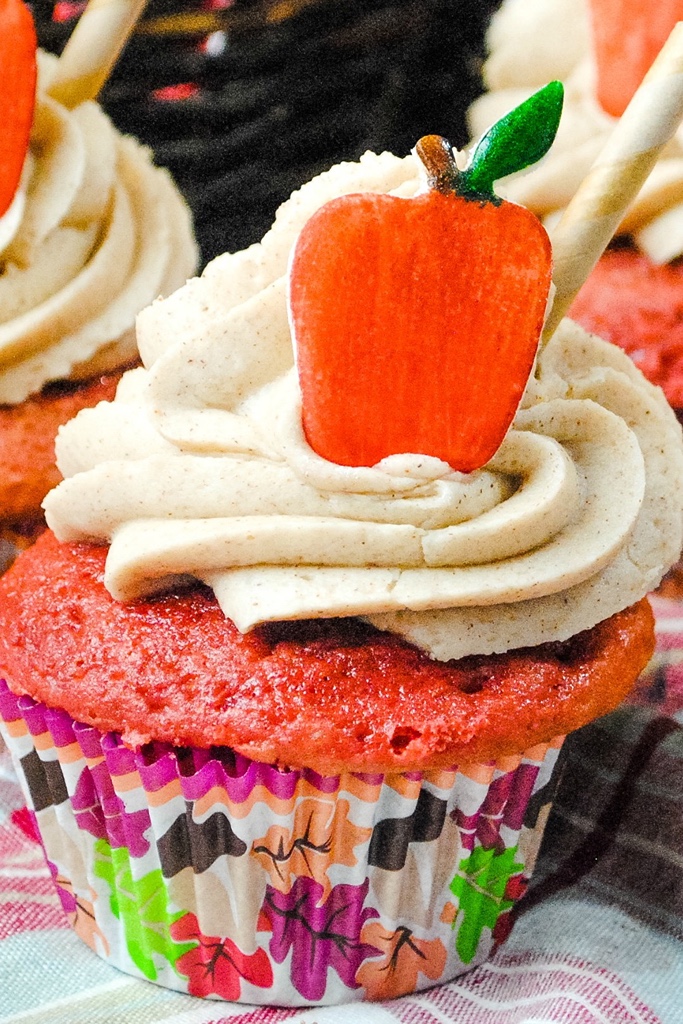 If you have never tried apple cider cupcakes before, I have to warn you they are very addictive!
I don't think it's possible to stop at just one bite. They're perfect if you love apples and cinnamon; they're so cute!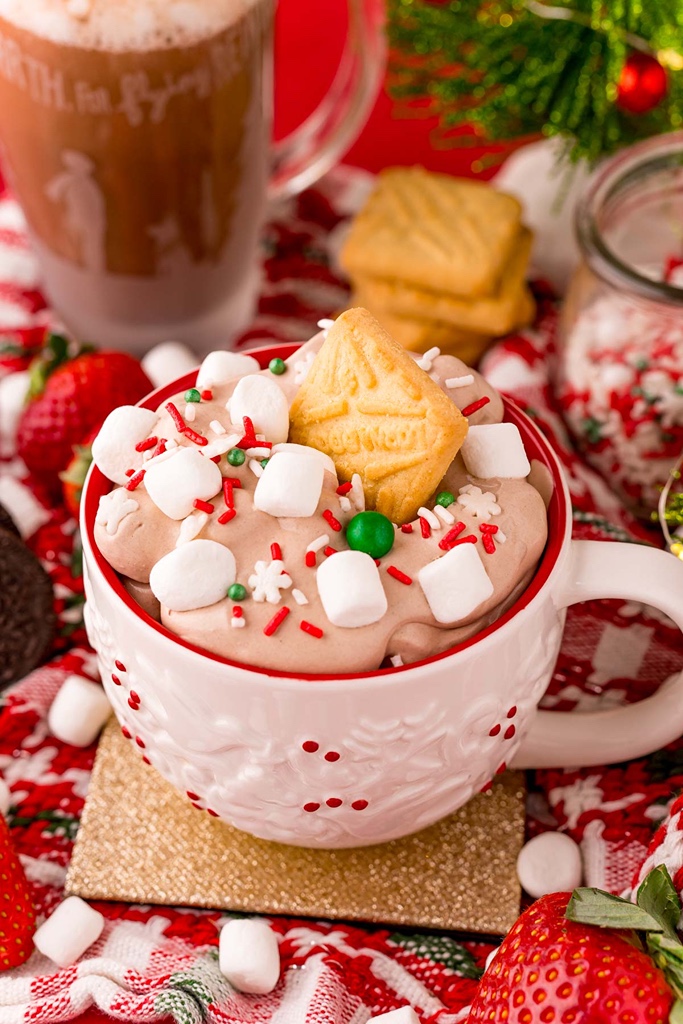 Your friends are in for a mouth full of flavor when you serve up hot chocolate dip.
It's so good and so rich, you might want to consider making it all holiday season long.
It is deliciously creamy, super simple, and amazingly paired with cookies and fresh fruit.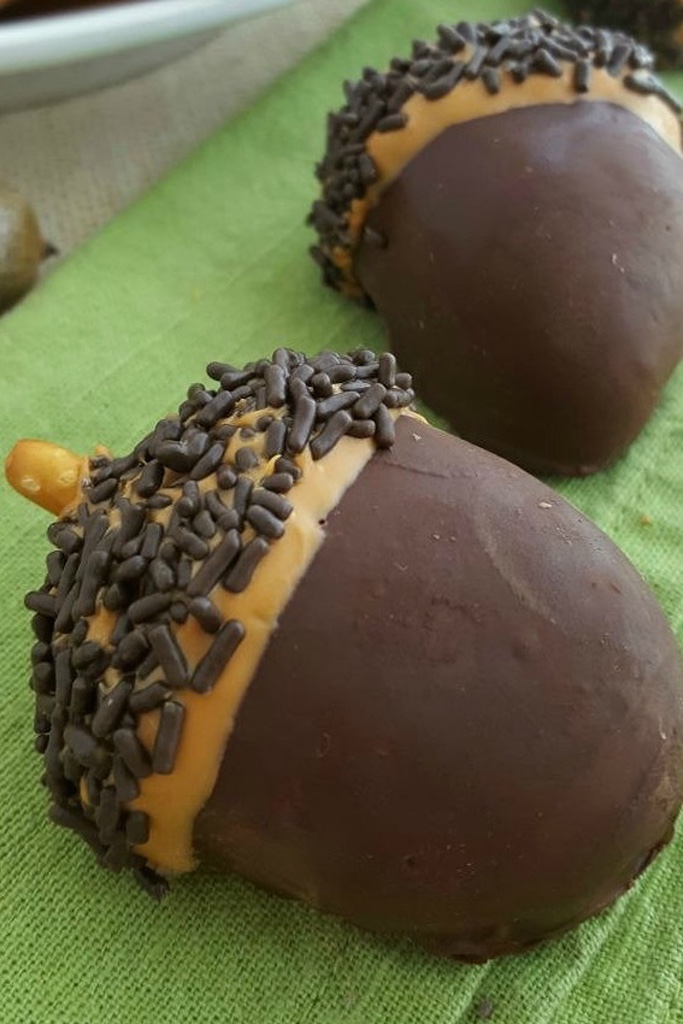 These Oreo Acorns are adorable! Such a fun treat for any harvest party or even Thanksgiving!
All you need is Oreos, cream cheese, chocolate chips, peanut butter chips, sprinkles, and pretzels!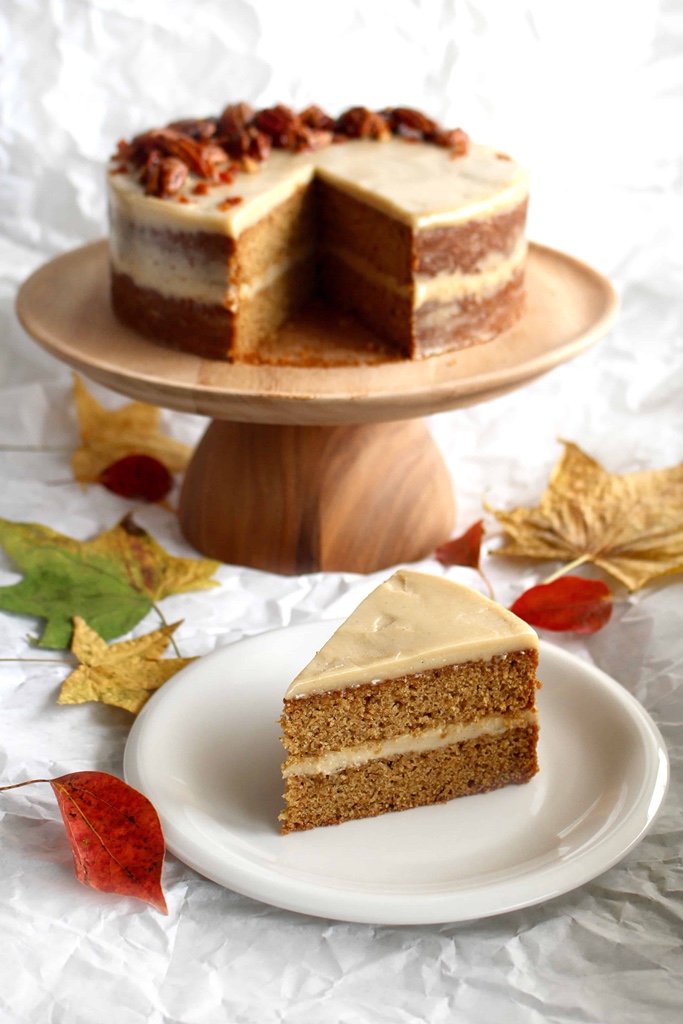 Sweet Potato Cake With Maple Frosting
Dairy-free and packed with warm Fall spices – this sweet potato cake has delightful maple walnut frosting. Speaking of the frosting, it's made with coconut oil, maple syrup, and cashew butter!
You won't believe it's vegan too.
Fall Recipes | Drinks And Booze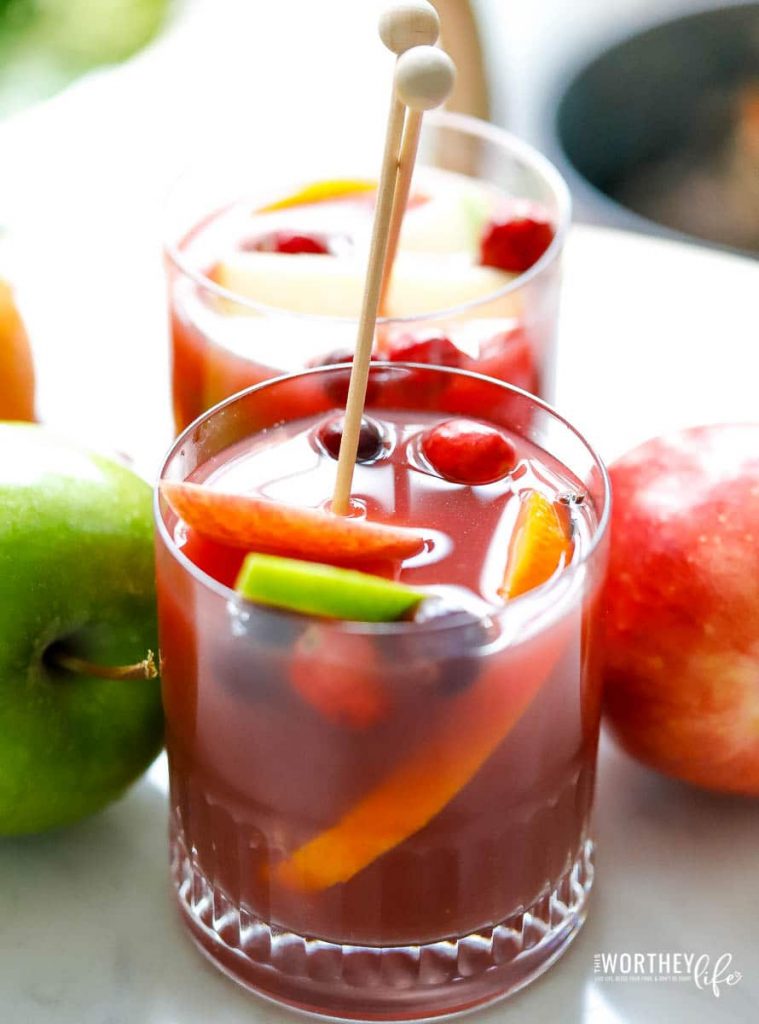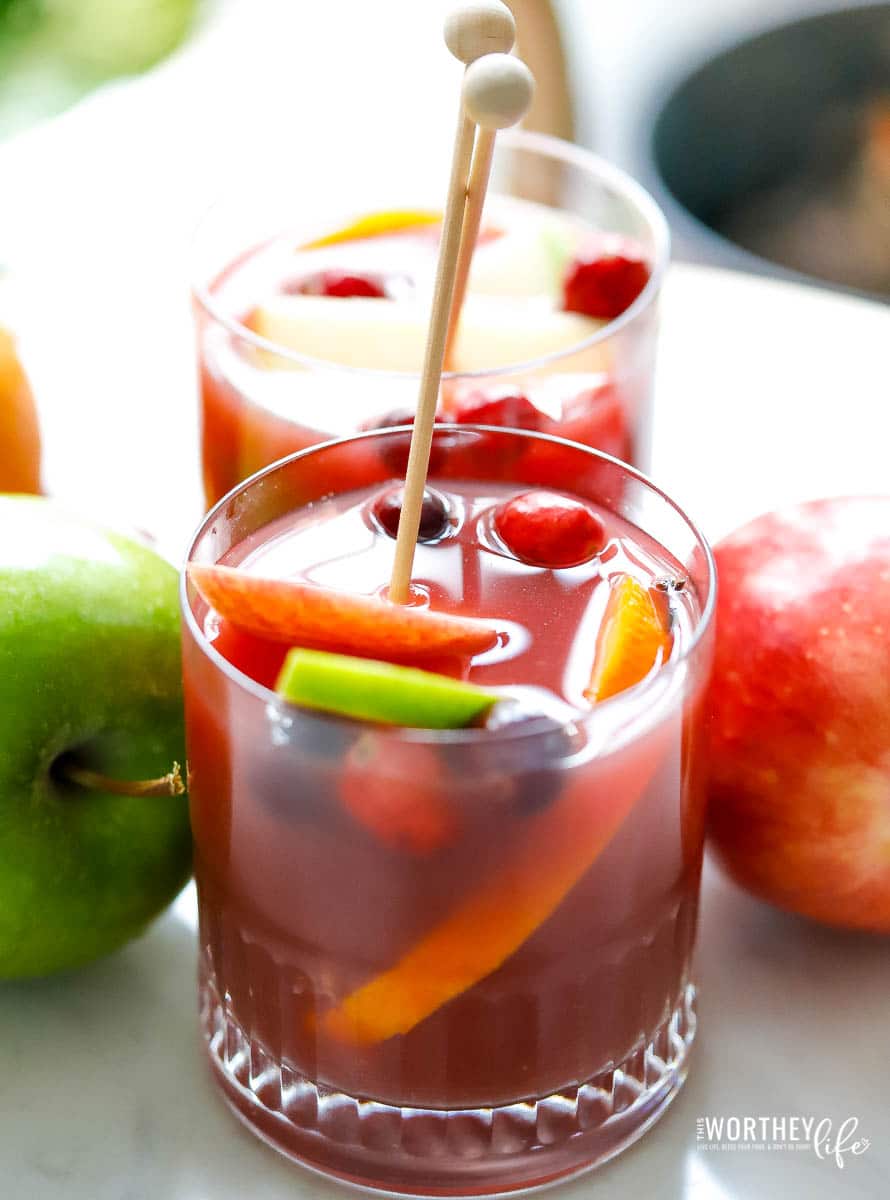 We served our Mulled Mocktail Sangria last year at our Fall Harvest Party, which was a big hit.
We make our sangria in the Instant Pot with whole cranberries, apple cider, orange juice, sliced fruit, and other easy-to-add ingredients; this mulled sangria is a great holiday mocktail to try this year.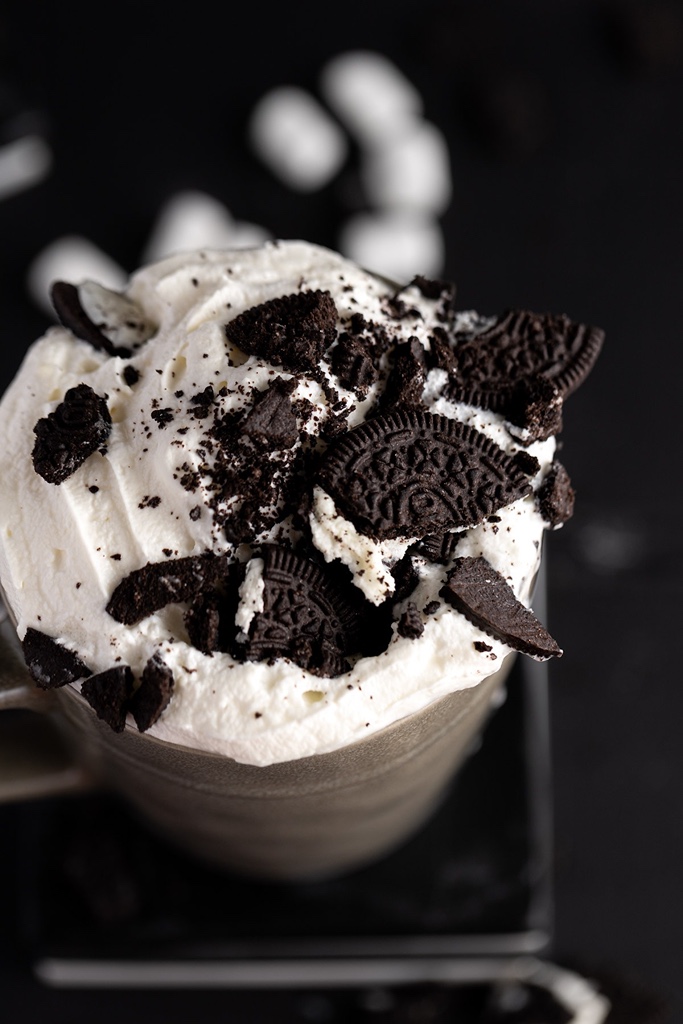 You're going to love making Oreo hot chocolate – and drinking it!
It's an exciting new way to enjoy the classic cold-weather flavor we all love!
Sip it with your favorite side dish at any Fall potluck or holiday party.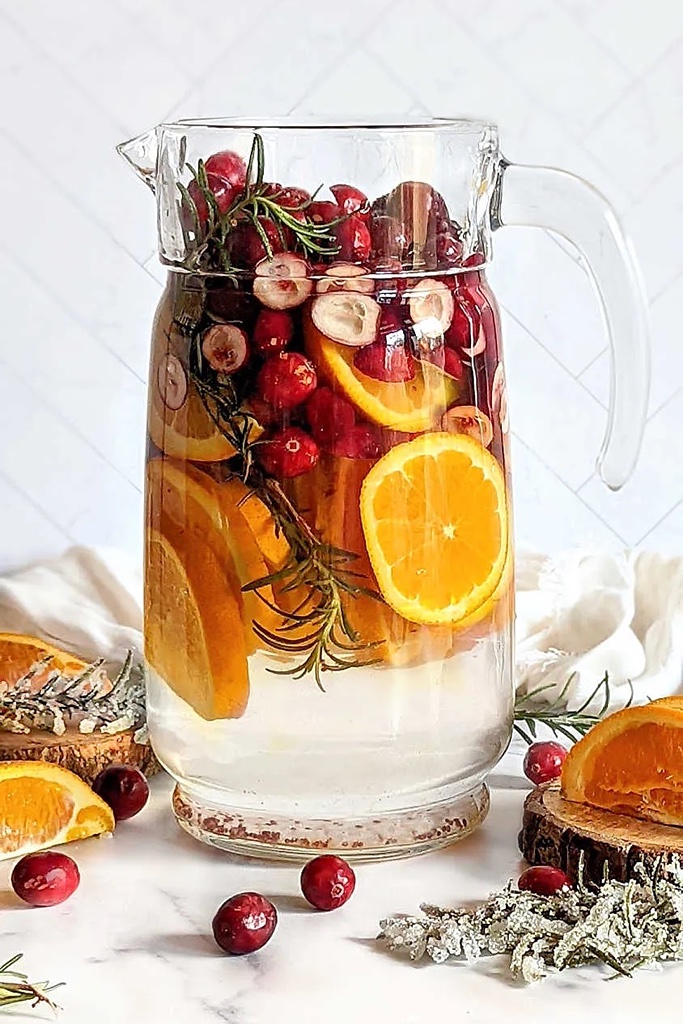 Cranberry Orange Rosewater Water
This time of year is full of fall celebrations.
There are many fall treats between harvest parties and Halloween parties.
Don't let your guests go too thirsty, and serve this beautiful water made with freshly sliced oranges, cranberries, and a few rosemary sprigs.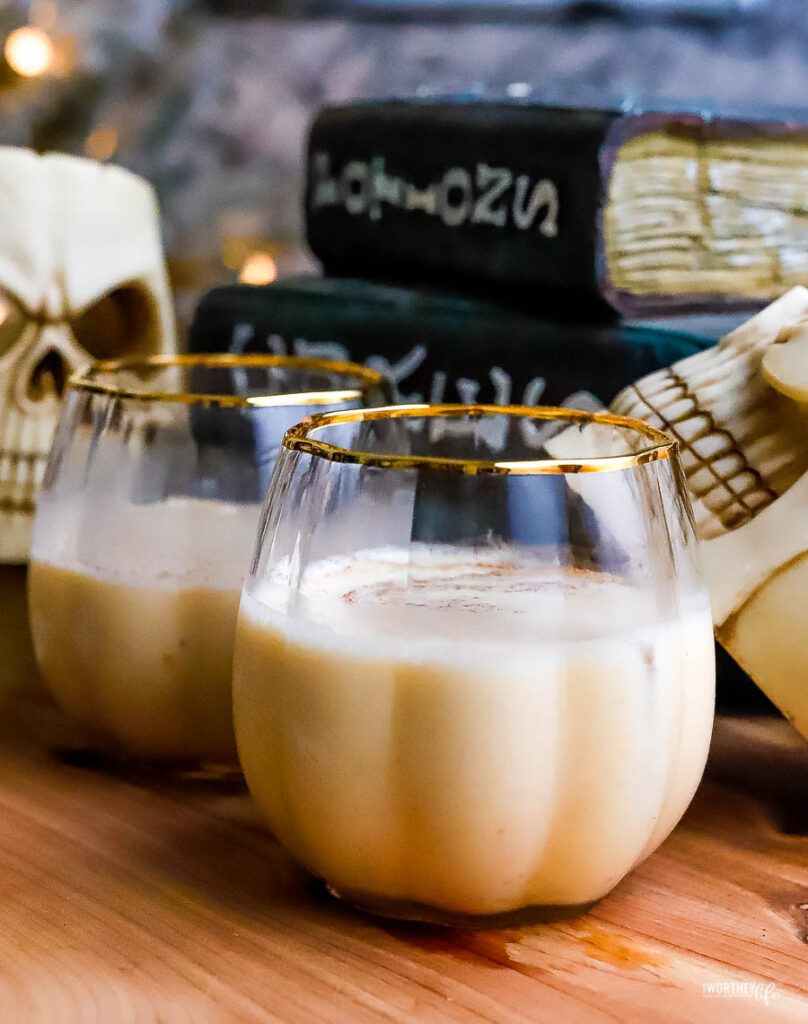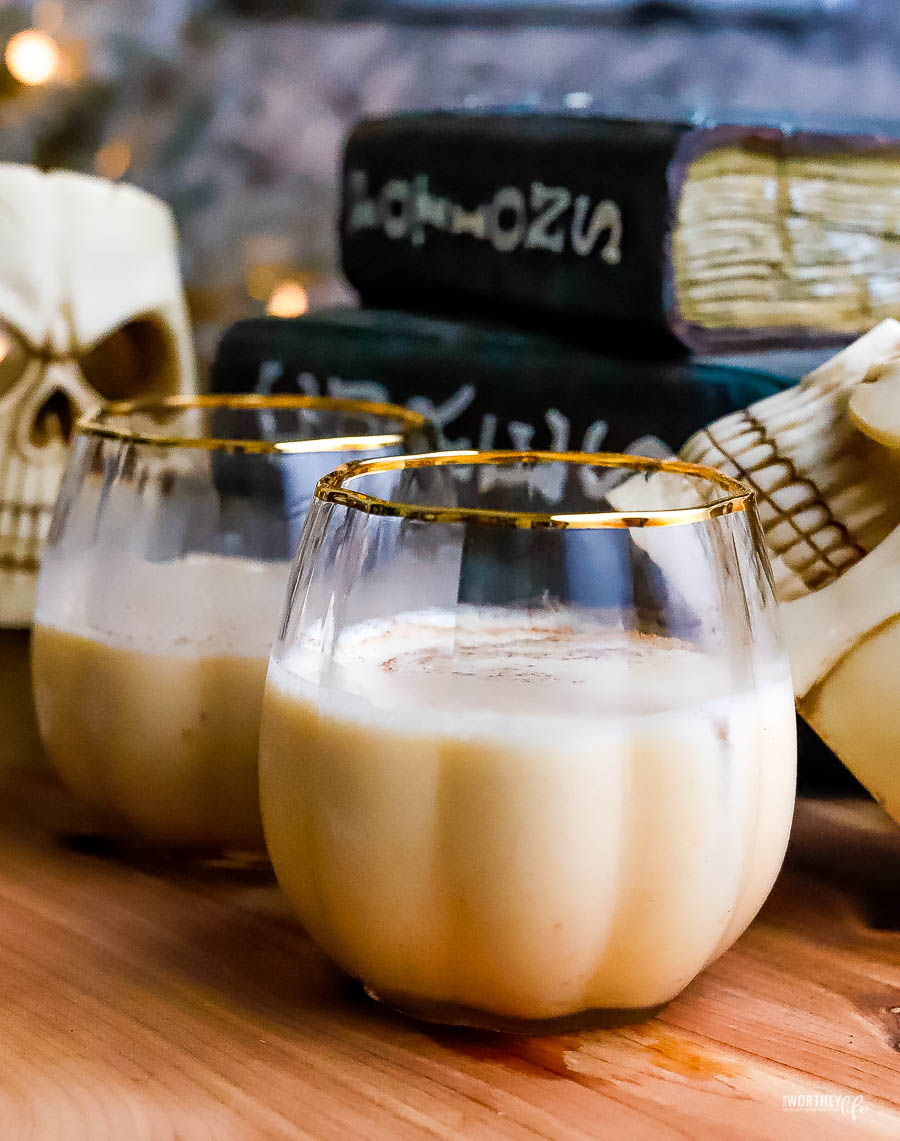 We're mixing two favorite holiday flavors, pumpkin and eggnog, to make this spiced pumpkin eggnog mocktail.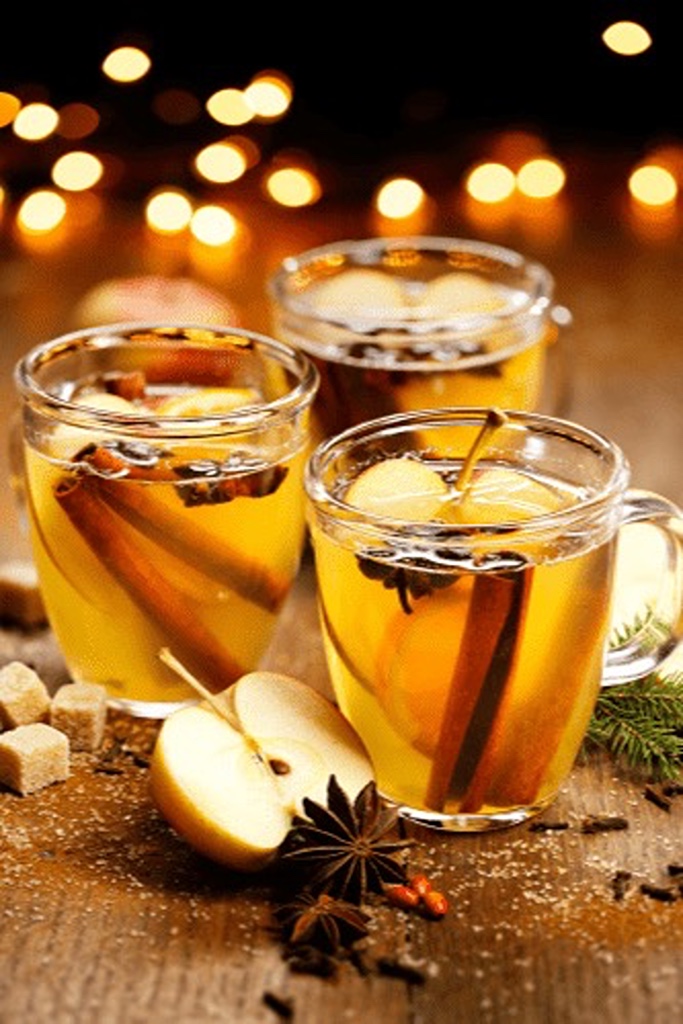 Mulled Apple Cider is a beautiful way to serve cider while keeping it warm, refreshing, and festive!
During the Fall season, certain drinks or trends always stick.
This recipe is a great way to welcome your family or friends to a party or potluck.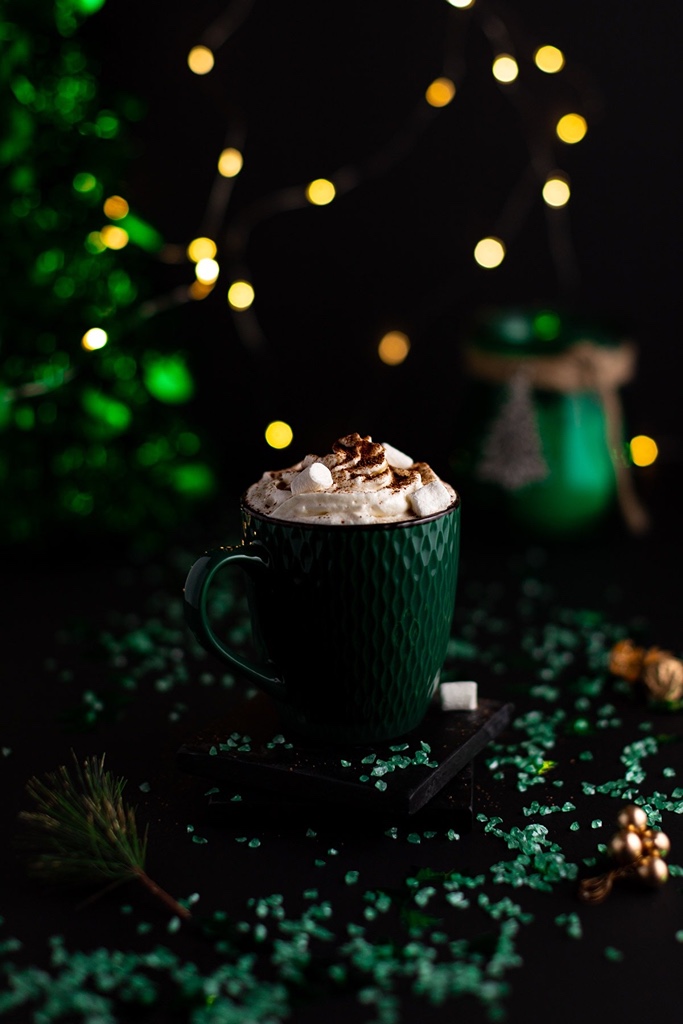 This baileys hot chocolate is the best Fall hot chocolate to make for a crowd.
Creamy hot chocolate with Baileys stirred in is something dreams are made of.
This drink comes together quickly and pairs perfectly with holiday appetizers and desserts.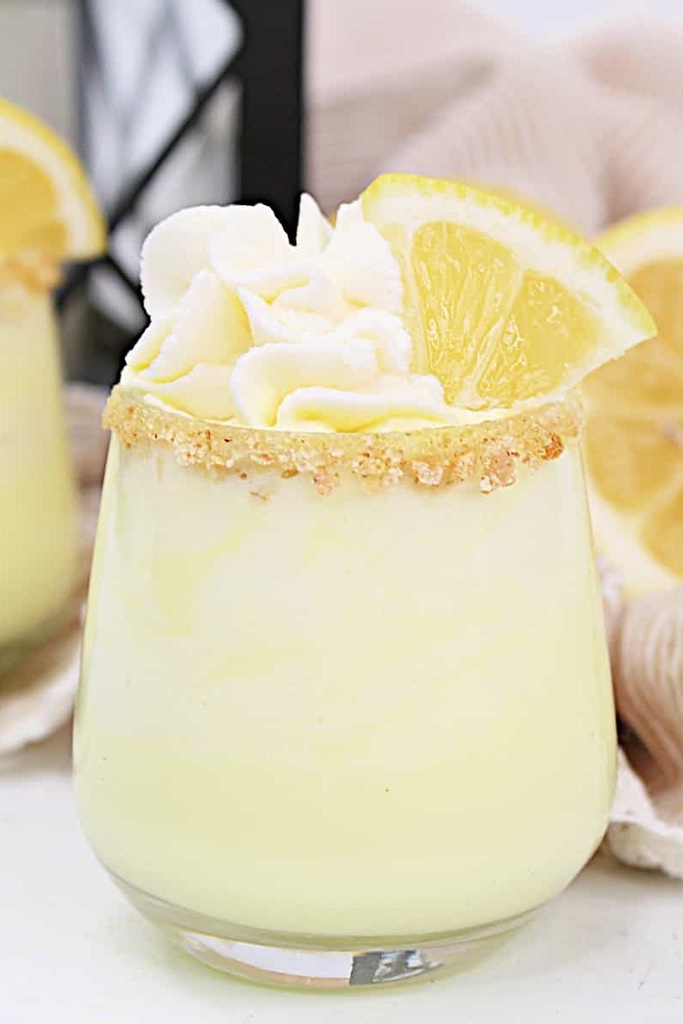 Lemon meringue shots are an easy-to-make beverage recipe.
It's the best cocktail version of the classic pie.
Plus, they take 5 minutes to whip up and serve up or cozy up with a book by the fireplace.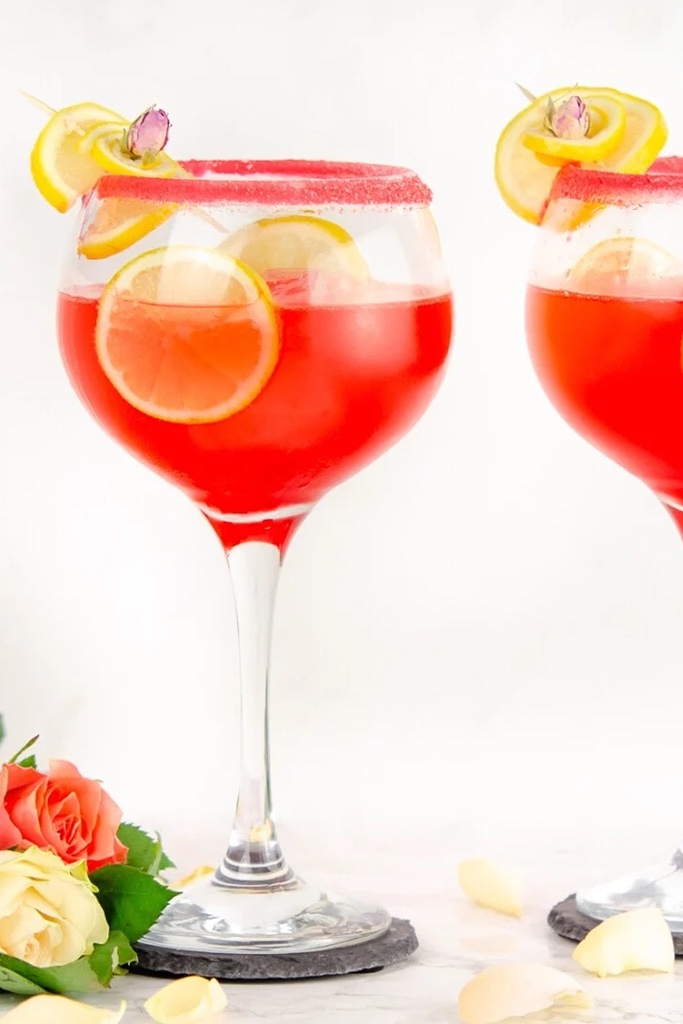 Pink fizz cocktails are pretty, fun, and delicious next to your favorite Fall potluck dish.
It can be made with pink gin or London dry gin, and the grenadine adds a lovely pink color.
Then mix it with ice, grenadine, and lemon.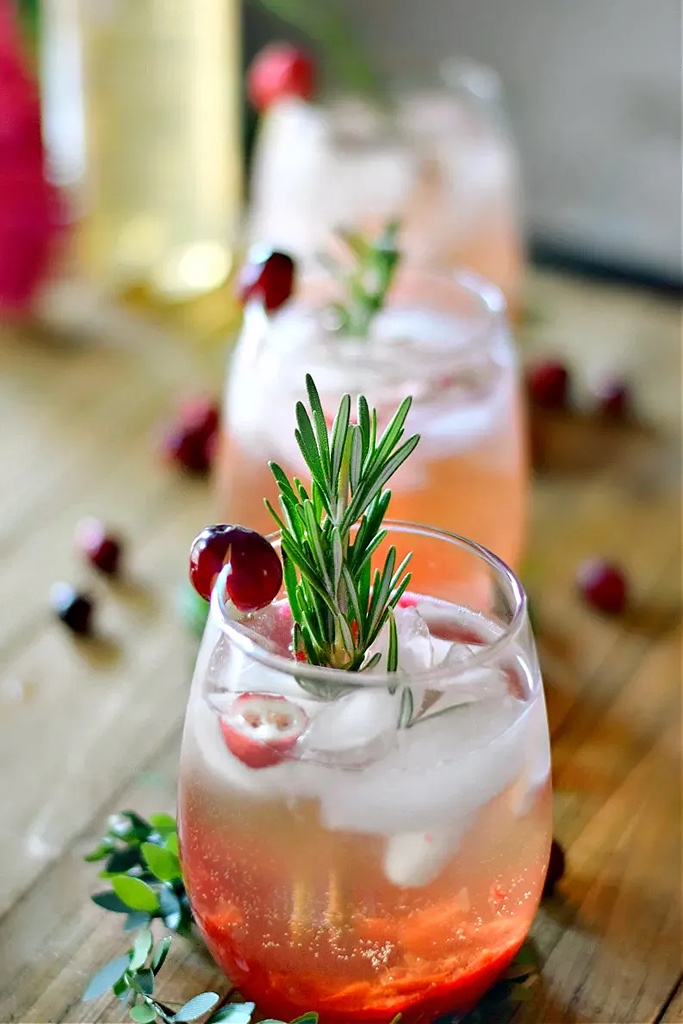 This Cranberry Ginger Sunset Fizz is fun, easy, and super tasty. With ingredients like fresh cranberries, ginger, lime, and fizz!
If you aren't looking for alcohol, you can easily make it a Mocktail too.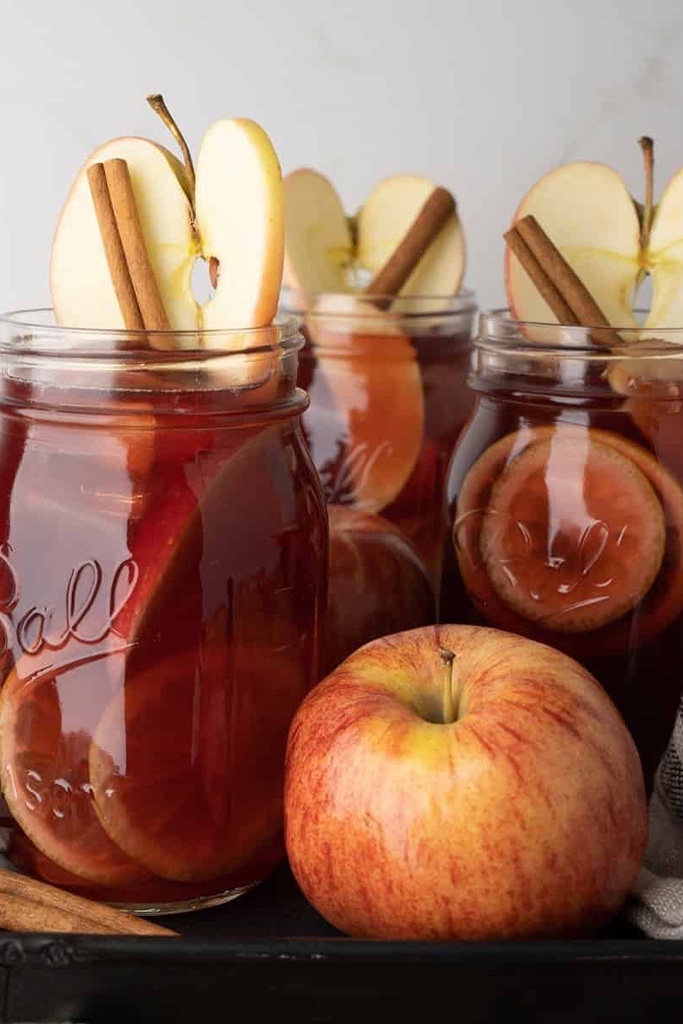 Apple Shine Sangrias will impress all the guests at any Fall potluck or party.
This moonshine-style cocktail is made with freshly sliced apples, warm spices, cinnamon sticks, brown sugar, Pinot noir, apple pie moonshine, and ginger ale – yum!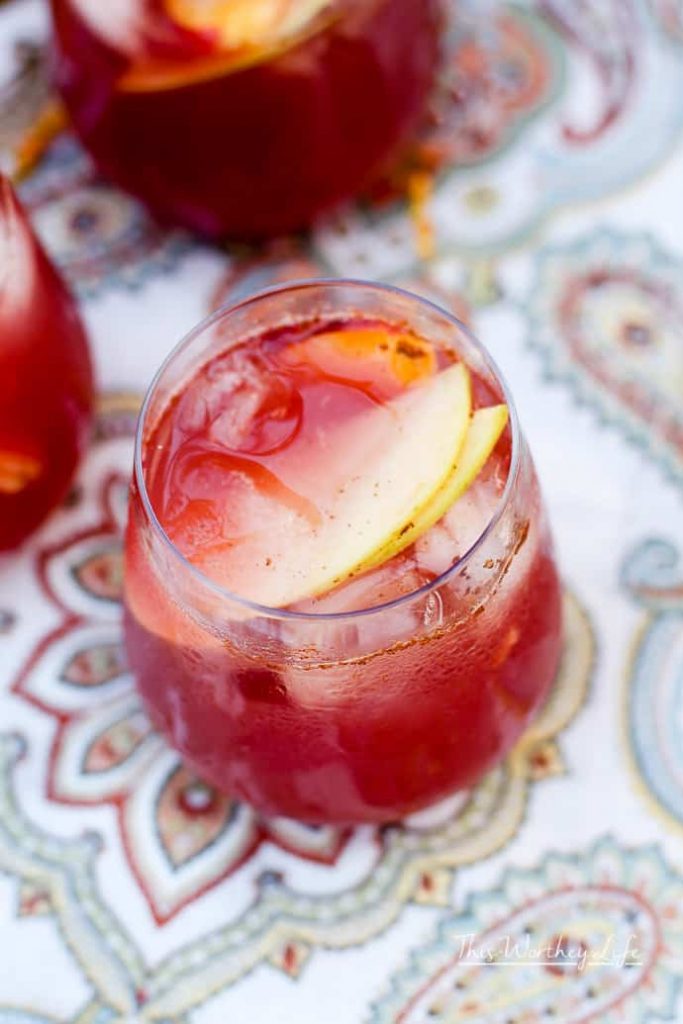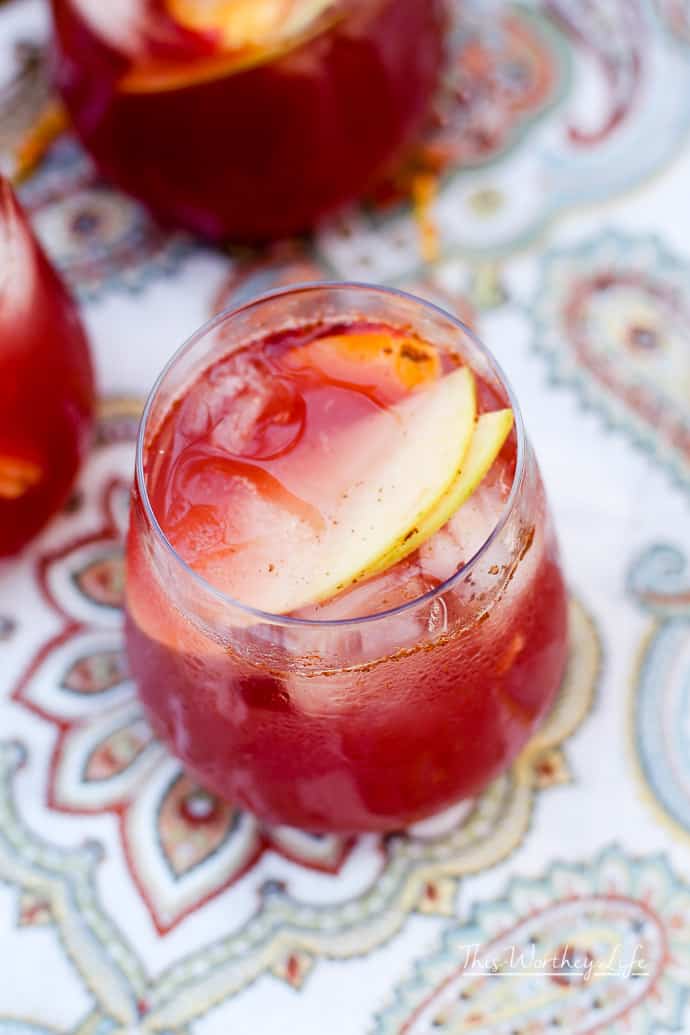 Mix up a batch of our Fall Fruit Sangria and enjoy many of autumn's favorite fall flavors.
It's mixed with slices of sweet apples, ripe plums, peaches, and a mix of slightly bubbly Rosé and delicious apple cider.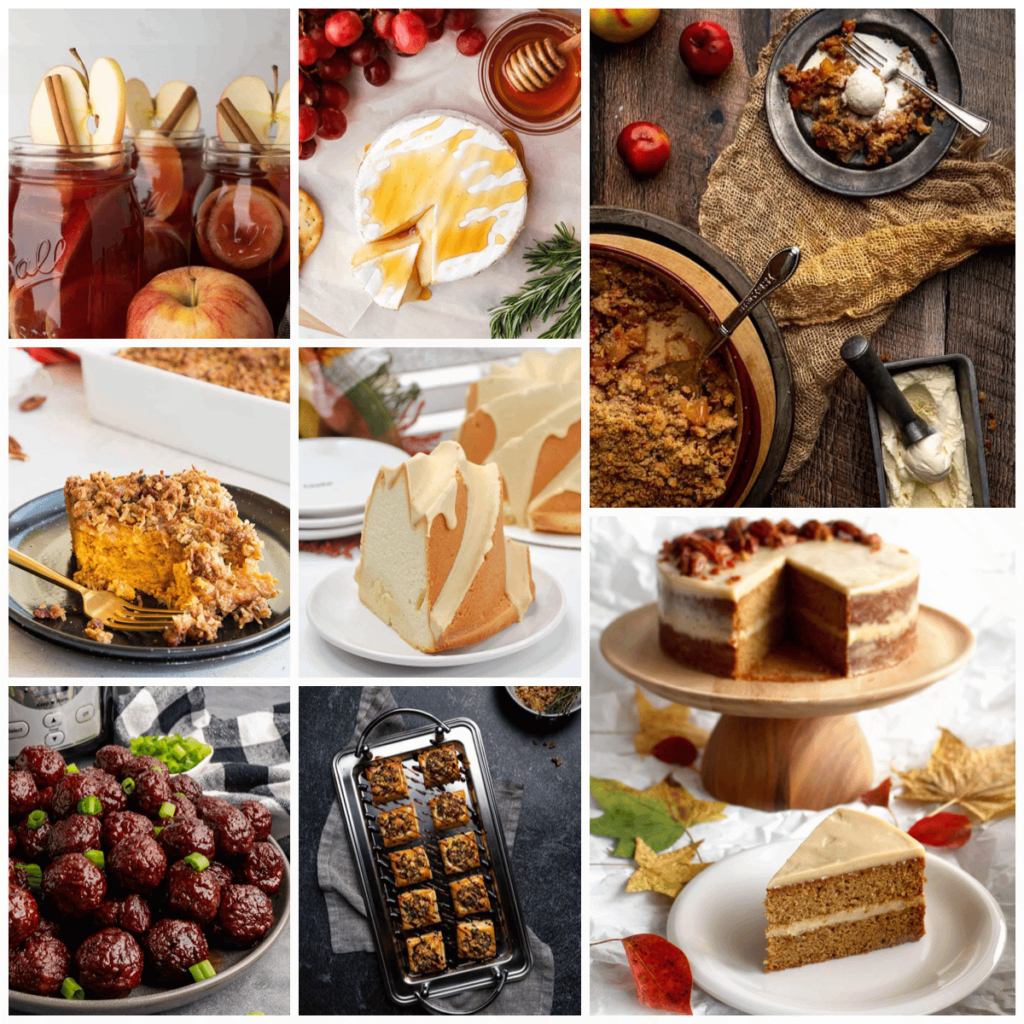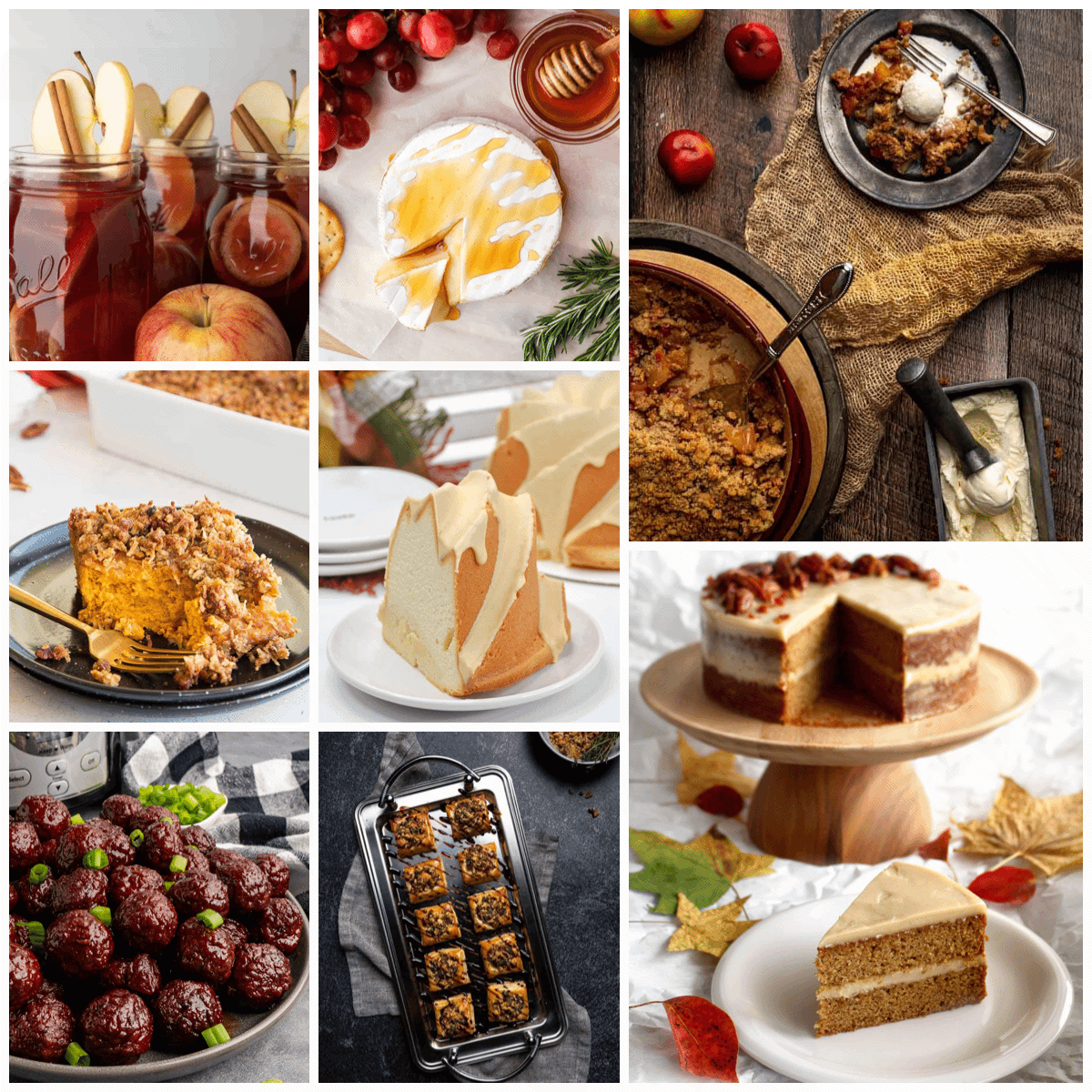 These dishes are straightforward to make and delicious.
Need some tips for a Fall Harvest Party? Check out this post.
If you tried any of these ideas, let us know in the comments what you thought!
Find more Fall Ideas:
Fall Craft & Decor Ideas To Make This Year