You're going to love these Free Easter Tag Printables! They're the perfect way to add gift tags to your Easter gifts and treats!
Decorate the treat bags with these cute and free Easter tags.
Be sure to check out my Easter Egg Printable Activities Sheet for some family fun Easter ideas.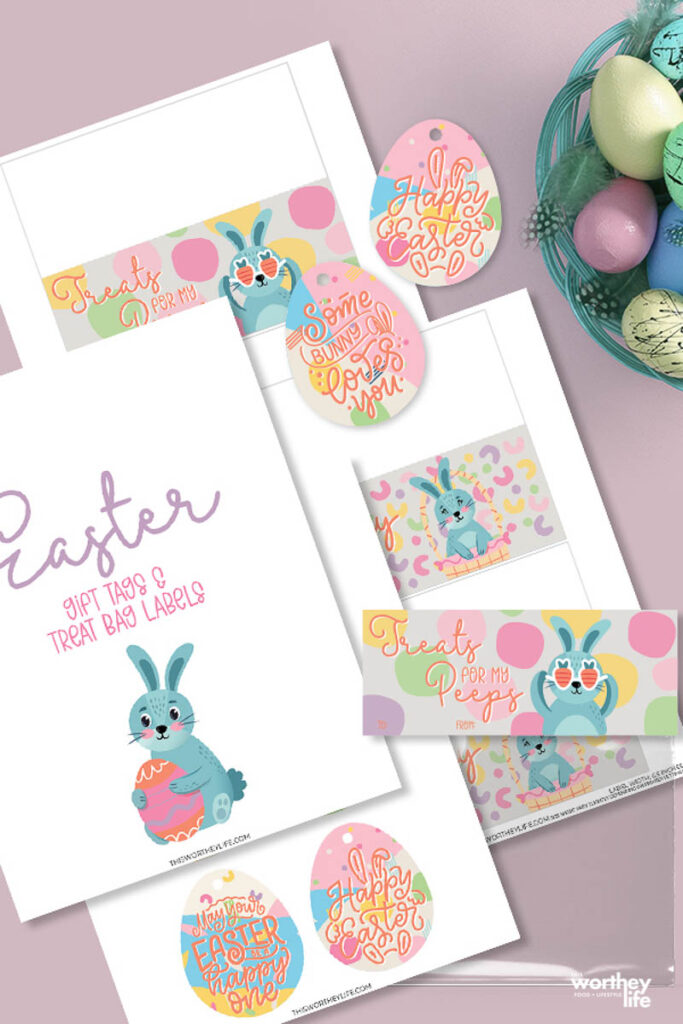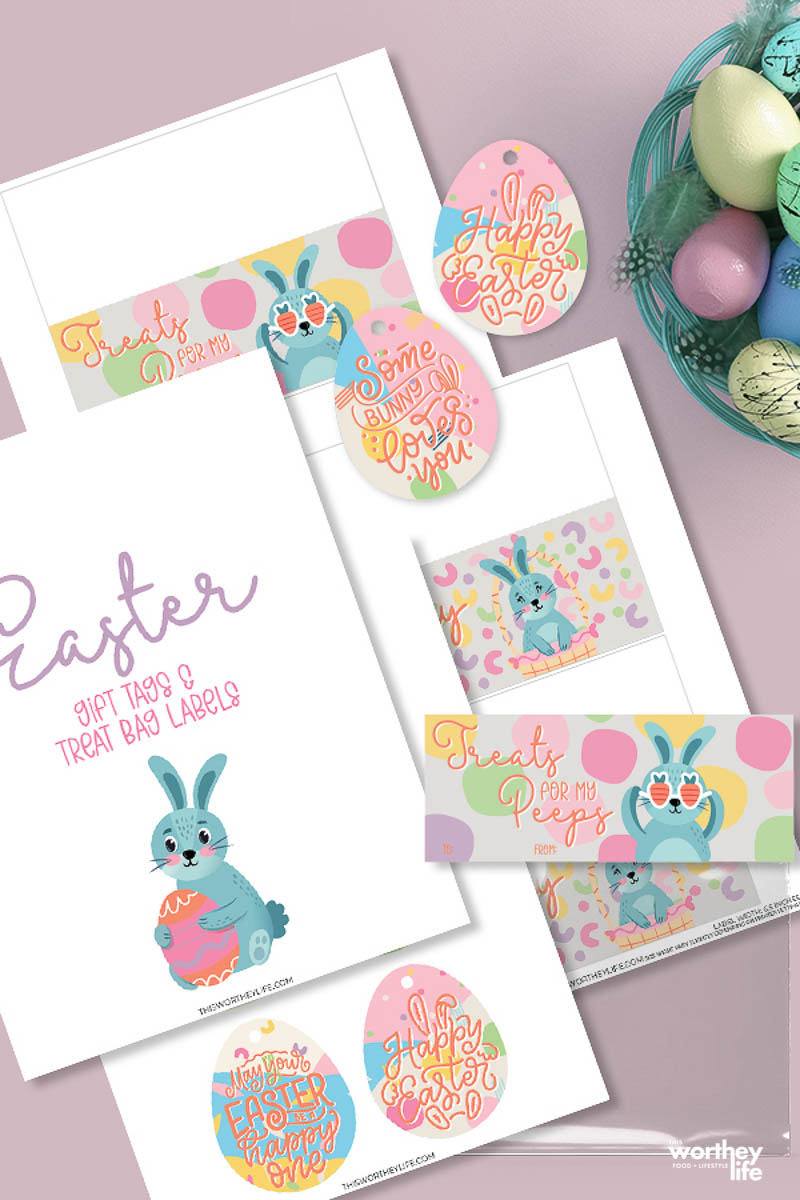 Free Easter Tag Printables – Gift Tag + Treat Bag
Are you a fan of Easter treats? I know I am! I love to give them, but I love making them.
For this reason, having gift tags for my goodies and treat bags is a must.
While buying gift tags from the store is an easy way to go, this printable gift tag set is just as easy!
I created these fun Easter gift tag printables so you can easily add a pop of color to all your gifts and treats.
Here are some Easter treat ideas:
Easter Egg Hot Chocolate Bombs
Peep S'Mores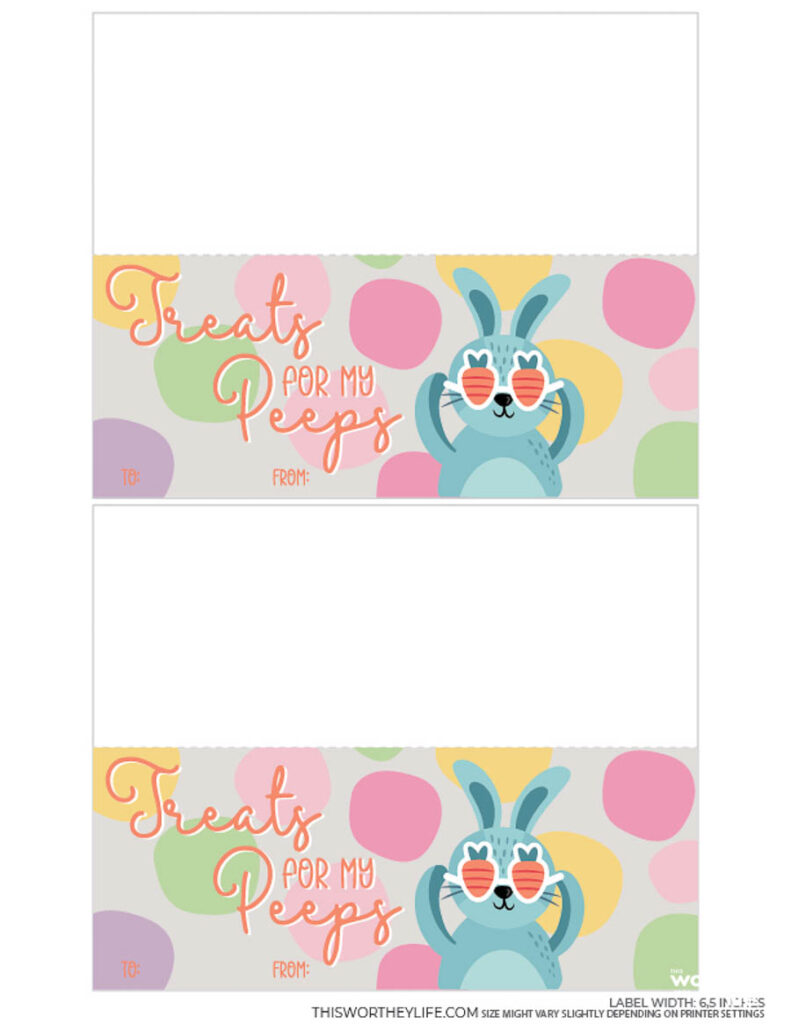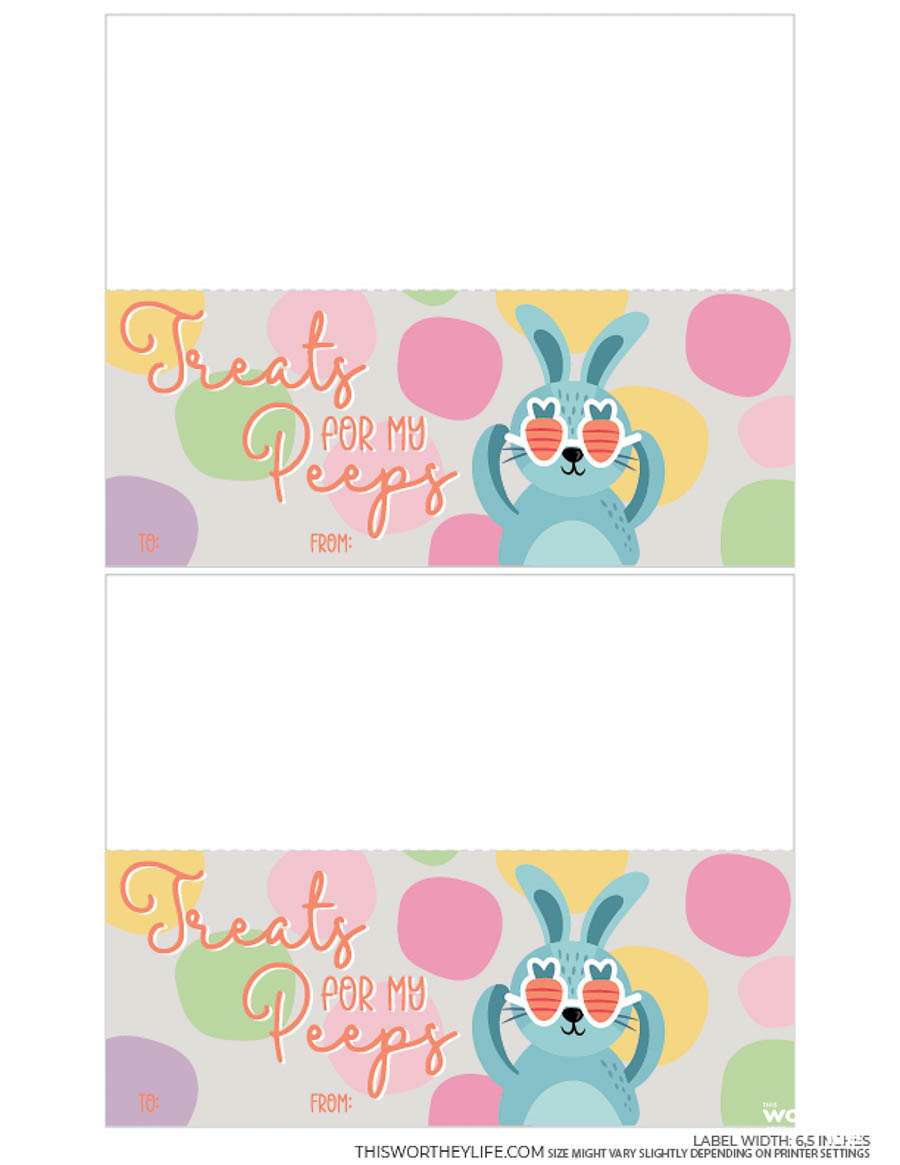 The great thing about having these Easter printables is you can use them however you want. Just print out the tags and start creating the sweet treats.
These would be super cute for your kid's friends or even a fun treat idea for the family.
Everyone loves when homemade goods and items have some creativity added to them, and these gift tag printables do just that.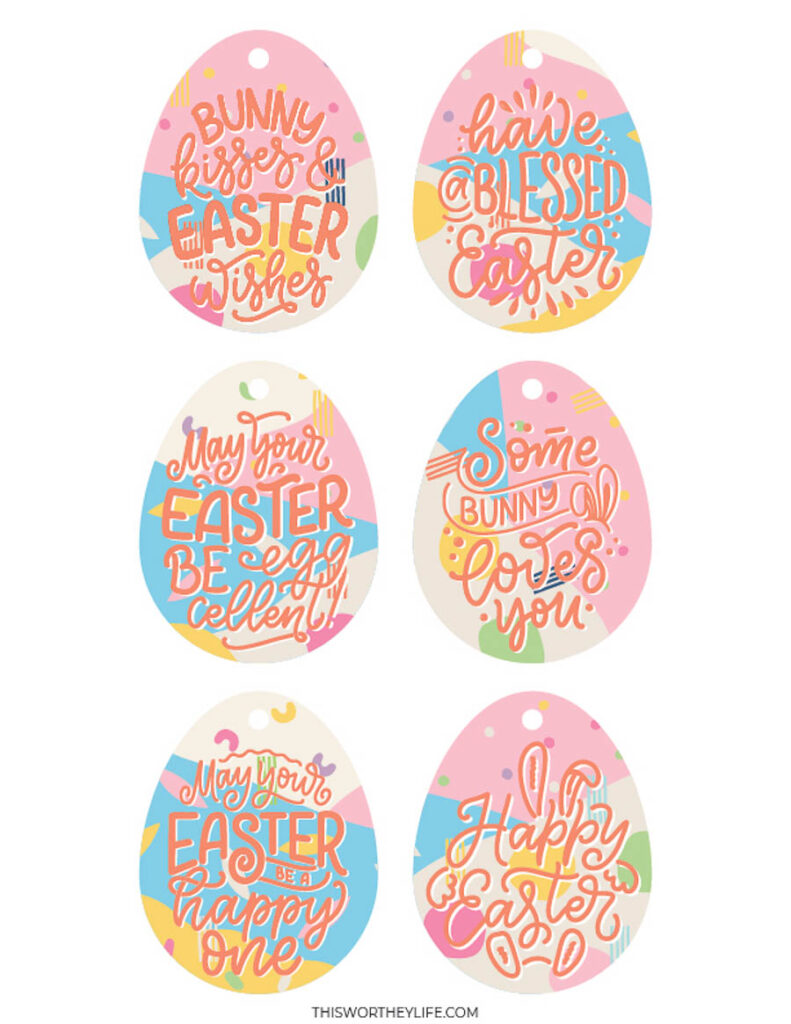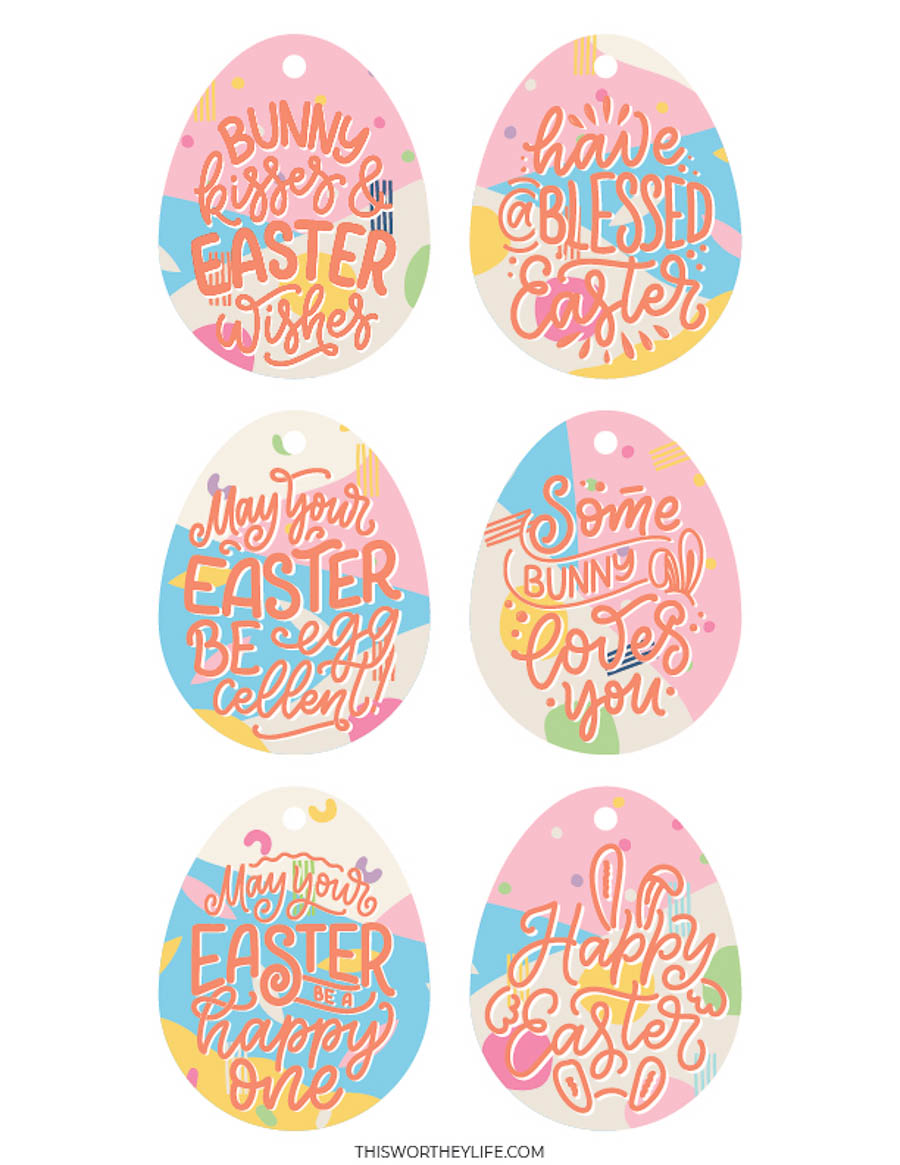 Once you download the gift tags, you have to print and cut them out.
You can then use a hole punch and attach it with a cute ribbon or strong or simple tape the gift tag right on top.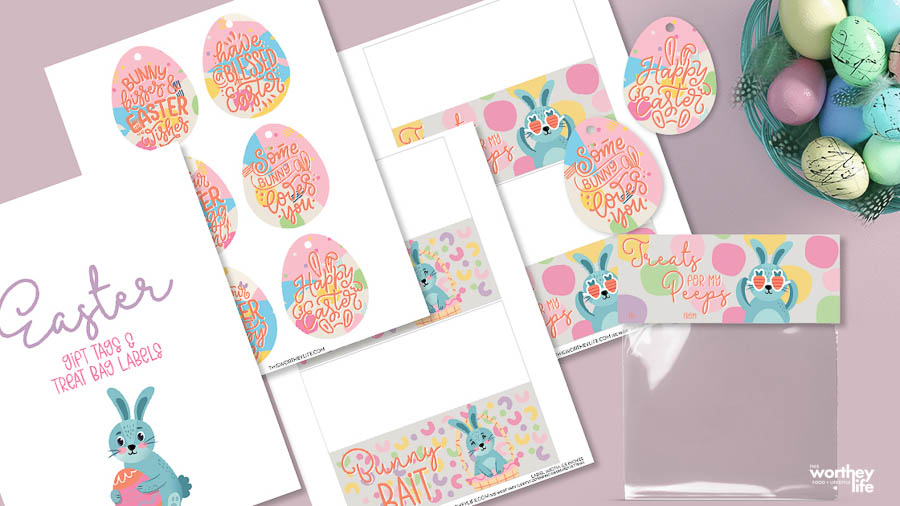 Fun Gift Ideas for Easter
There are so many ways you can use these gift tags. Putting together a bag full of Easter treats is a way to use this free Easter gift tag.
You can also add bunny erasers, bunny socks, or even a cute stuffed bunny to a gift bag!
Have fun being creative in all the ways you can use these gift tags.
The options are truly endless. Mix and match and use them all.
There are multiple options here, so have a blast thinking up cute gift ideas!
Get your gift tags for Easter below.
More Printables and Ideas For Family Fun
More Easter ideas are shared below: