Want to do something fun with your love, but your budget is low? Check our list of 99 Free or Cheap Fall Date Night Ideas.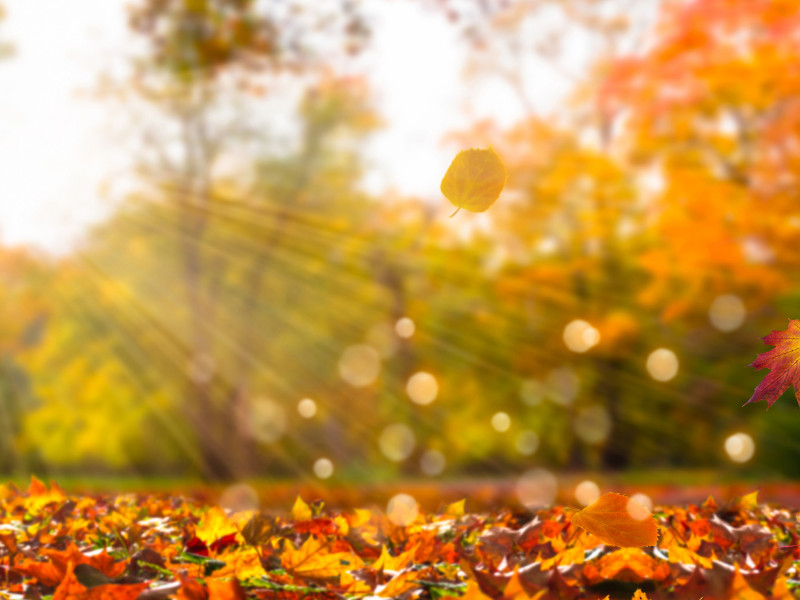 99 Free or Cheap Fall Date Night Ideas
With the cooler weather just around the corner, there are so many things you can enjoy during the Fall season versus other seasons.
I put together a list of fun Fall date night ideas with your partner.
Not only do you have many great inexpensive ways to spend time together, but the weather is perfect.
Cool, crisp weather is great for bundling up and going for walks, hikes, and stargazing!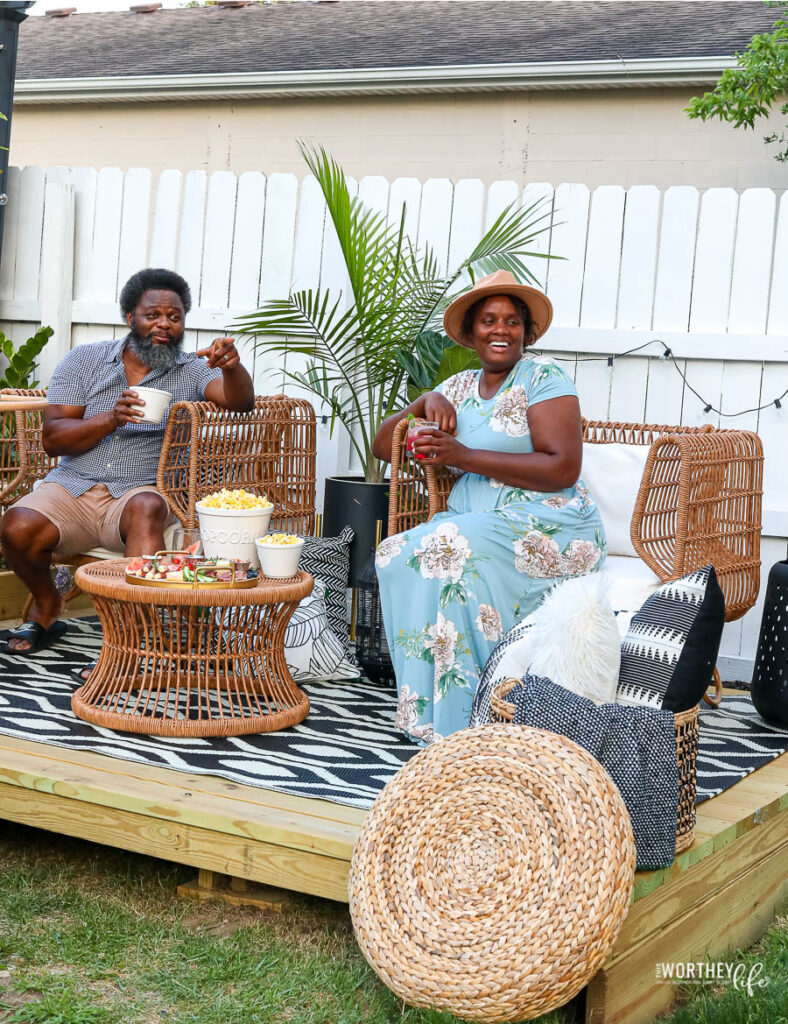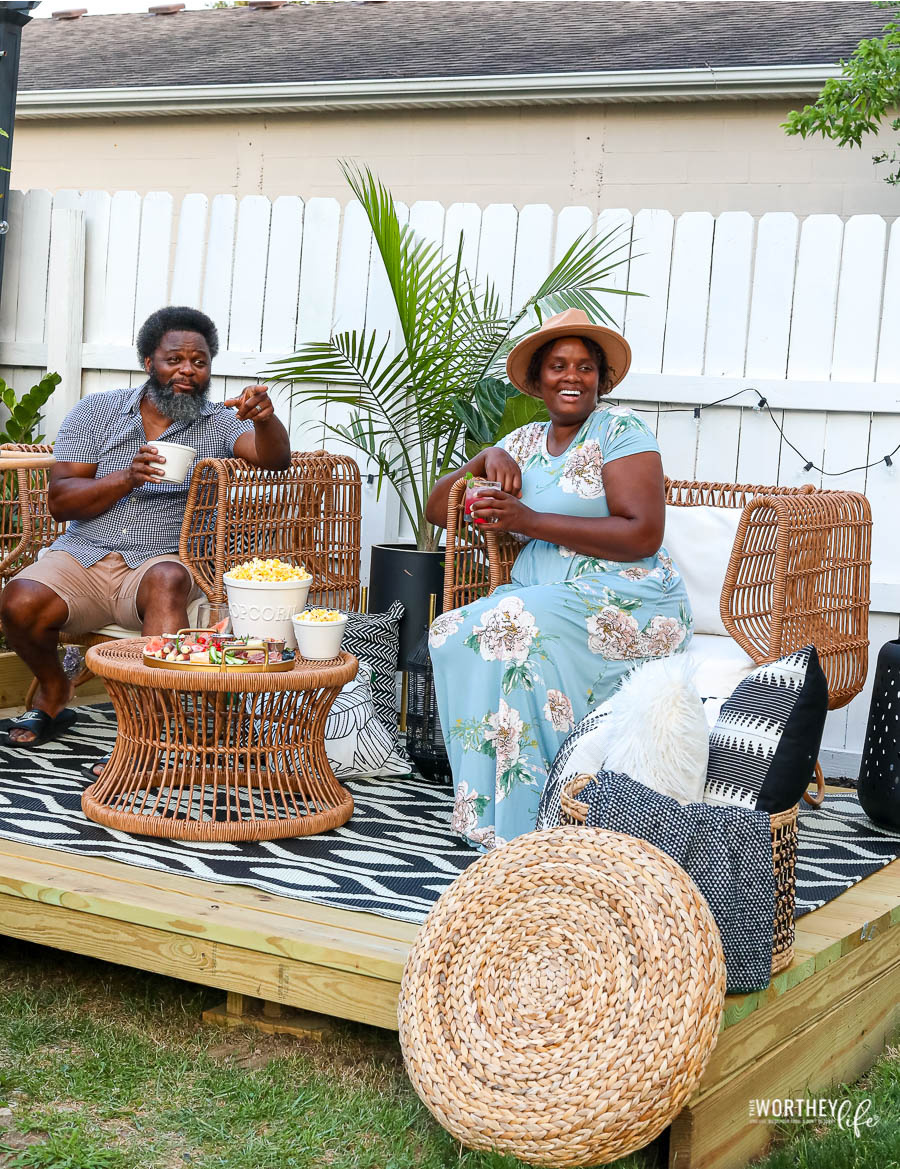 List of free or cheap fall date night ideas
*Note- this list was created several years ago, before the virus and status of our country.
So keep this in mind while you're checking out this Fall date night ideas list.
Visit a local orchard and pick apples.
Put blankets in the bed of a truck and drive out to an empty field to stargaze.
Play board games at home.
Visit a local art gallery.
Volunteer at a soup kitchen.
Take a nature hike.
Go fishing.
Play strip poker, monopoly, or other favorite game.
Give each other massages.
Go swimming.
Go dancing.
Take a class together – check local libraries and community colleges for free cooking and art classes.
Cook a new or unique meal. Ever wanted to try Greek or perhaps Indian cuisine? Grab a recipe and have fun together in the kitchen.
Go to the dog park and watch the puppies play.
Movie night in.
Visit local landmarks.
Make cookies together. Try these cookie recipes: Chocolate Glazed Toffee Bits Cookies.
Go to a local nursing home and visit with residents.
Go to your local bookstore and sip coffee while you look at the latest new-release books.
Visit a brewery and test out locally-made beer.
Have a Netflix Marathon of a new movie or TV series.
Create an at-home drive-in with a great new movie and a projector in your backyard.
Download a free constellation app and see what stars you can find in the sky.
Go to the local high school football game.
Go to a local comedy club.
Head to the fair or amusement park.
Go rollerblading or skateboarding.
Take a bike ride around your city.
Play tourist at local attractions.
Have a photoshoot with each other. Have fun with silly costumes, or go risqué with a boudoir shoot done by your spouse.
Take a music lesson (voice, guitar, piano, or similar).
Create a funny viral YouTube video.
Play video games.
Go to a comic book convention.
Create bucket lists and fulfill one item each on date night.
As a couple, face your fears by eating weird foods, riding the big roller coaster, or jumping from a plane.
Train for a triathlon.
Dress up and host a haunted house for Halloween.
Volunteer to babysit for your friends if you don't have kids; this is a good experience and fun.
Be a kid again and build a fort to snuggle and watch movies together. Set up a Halloween movie night outdoors.
Go to a matinee.
Watch a local theater production.
Pack a picnic and head to a local park.
Play together like kids – games, paintball, laser tag, or go-karts are tons of fun.
Go parking. Yep, you know the kind. Then bring it back home for a little romantic interlude.
Start a website together. Spend the evening deciding what it will be about and designing the site graphics.
Build something out of a pallet. We love our pallet creations and know they are great fun projects for an at-home date night.
Head to look at the fancy homes on Open House days. (I have friends who do this and say it's a lot of fun!).
Hit the local home improvement store to daydream about redesigns on your home or fantasize about what you want in your dream home.
Enjoy a little sip of wine at a local vineyard or winery.
Take a road trip through the country. (always such a peaceful way to reflect on your relationship)
Go Geocaching.
Build the ultimate Lego creation.
Go window shopping and take pictures of everything you want for Christmas.
Build a new flower bed or garden at your house.
Take a moonlit boat ride on the lake or river nearby.
Go to a concert at your local public park or venue.
Find a local coffee shop for poetry readings.
Tap your inner rock star at the local karaoke or open mic night.
Take a bartending class and learn how to mix each other a few new drinks.
Go bowling.
Take in a local college football game. Create a tailgate set-up right at home.
Go to a local hackathon.
Go to a local yard sale, thrift shops, or flea markets and search for your favorite collectible or the best deal of the week.
Go to the library for a book reading or author appearance.
Take a romantic bubble bath together.
Miniature Golf.
Head to a restaurant's grand opening.
Go to an arcade.
Take a class on how to get out of debt.
Go to the pumpkin patch and cave pumpkins. Get a list of free Pumpkin Templates right here.
Pack care packages for the troops.
Chaperone your kid's school dance or event.
Load up your car with muffins, cookies, or donuts and fresh hot coffee to take to the area of town you know there will be homeless people who are cold and hungry.
Go on a scavenger hunt in your home (spice it up by leaving fun personal items for them to find).
Give each other manicures and pedicures. Yes, men often enjoy having their nails done too.
Get a new piercing.
Volunteer at the local animal shelter and pick out a new family pet.
Decorate the house for the holidays. ( I can never get Derrick to do this one, LOL)
Go camping at a local state park.
Build a fire in the fireplace and read a romantic novel to each other.
Go to a local food festival. (we love doing a local one and also going to the Taste of Chicago)
Enter a local food festival and use date nights to perfect your recipe ahead of time.
Get to know their friends. Hang with the guys for poker night – or call the girls for cocktails. Being friends with their friends earns brownie points for sure.
Browse the local gourmet grocery for new and exotic foods to try together.
Collect nonperishable foods, toiletries, and more to donate to those in need in our community.
Take a ballroom or swing dance class.
Create an at-home "prom night" with formal wear, disco ball, and cheesy music from your high school years. Don't forget to spike the punch!
Tackle a DIY home improvement project like painting a room or resurfacing a table.
Go birdwatching.
Head to the beach and search for seashells or sea glass.
Go to the local park and swing or play on the merry-go-round like kids.
Visit your local zoo.
Make his and hers t-shirts with solid color tees, craft paint, and iron-on transfers. Check out this round-up of Halloween craft ideas and Fall craft ideas.
Build a bonfire and roast marshmallows to make S'Mores. Learn how to make your own S'mores Grazing Board!
Take a couponing class to learn to save more money.
Take treats to your local fire department or police department to thank them for their service.
Sign up to be a volunteer as Salvation Army Bell Ringer.
Go out for dessert and coffee at the expensive local restaurant.
Related: Five FREE Fall Date Night Ideas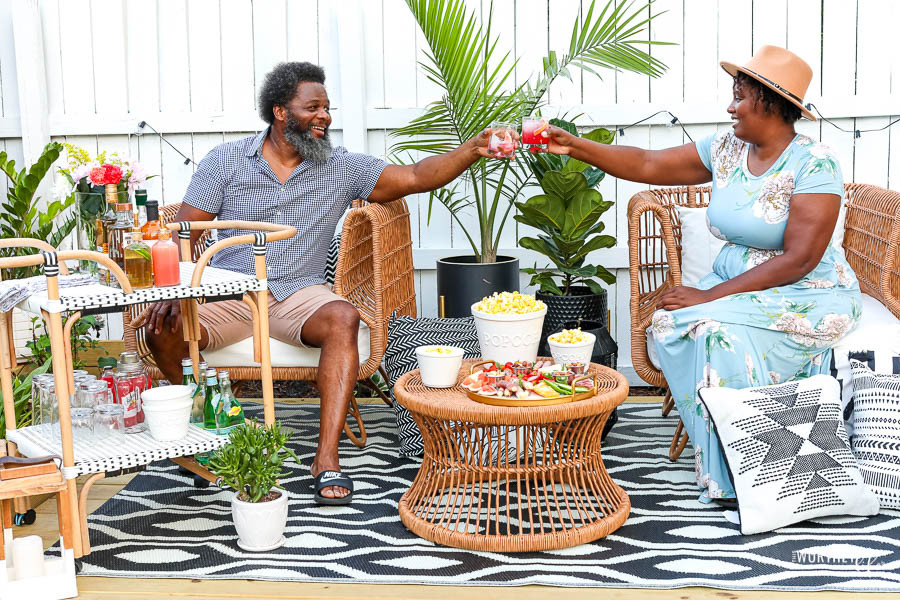 A tight budget doesn't mean you can't enjoy a fun-filled, Free, or Cheap Fall Date Night with your love.
Focus on the things you or they enjoy doing the most and explore all areas.
If you both enjoy the Marvel movies, why not check old comic books and read the original stories together?
Love a little glass of wine? Check out the local vineyards and discover what wine your state has made famous.
These fun ideas are a great place to start making your Fall Date Nights tons of fun this year.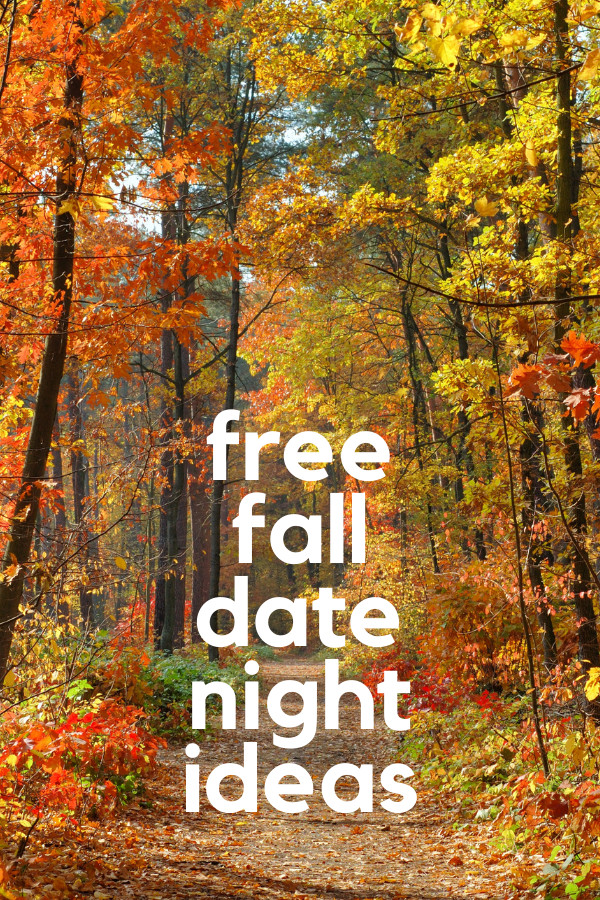 Need more suggestions on a Date Night idea?
Date Night Ideas For When You Have No Sitter
Date Night In A Jar with 20 Date Night Ideas
27 Summer Bucket List For Couples