The holidays are the best time of the year. Be sure to take time this holiday season to count your blessings and relax. And while you're relaxing at home, why not start a fun game of this Holiday Photo Bingo?
Everyone loves playing Bingo, but this new way to add fun during the season.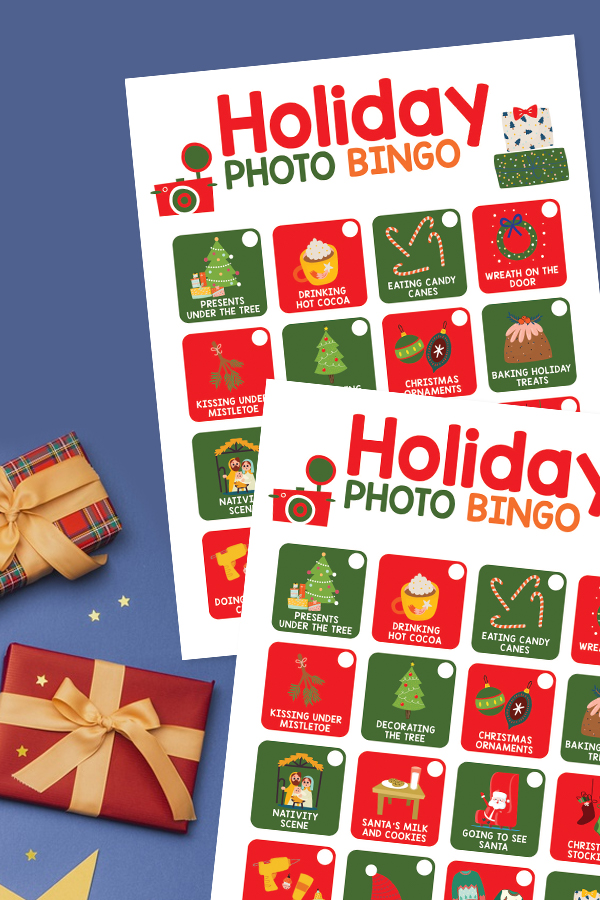 Holiday Photo Bingo Printable
The fun part about this holiday bingo game is you can play using your camera or phone!
Everyone has a phone and can participate in our house with three teen boys.
This isn't like your traditional bingo game since you aren't sitting around the table and reading numbers off of balls, but it can, and will, have the same outcome!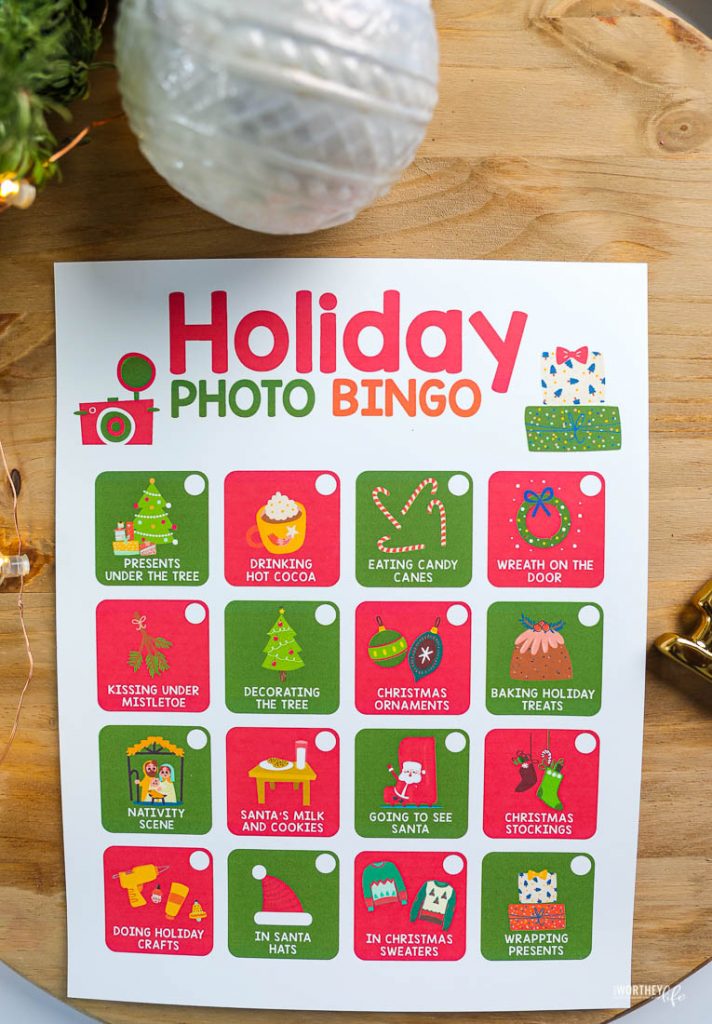 The race is on to see who can find the items first on this Holiday Photo Bingo game and get bingo to win.
If your family is anything like my family, there's a good amount of friendly competition that can easily happen quickly.
This means there's a good chance that the race will be on to see who can capture a picture of the items listed on the printable below.
We're very competitive, and we all love to win and hold bragging rights, so this will be a fun family activity to do during this holiday at home.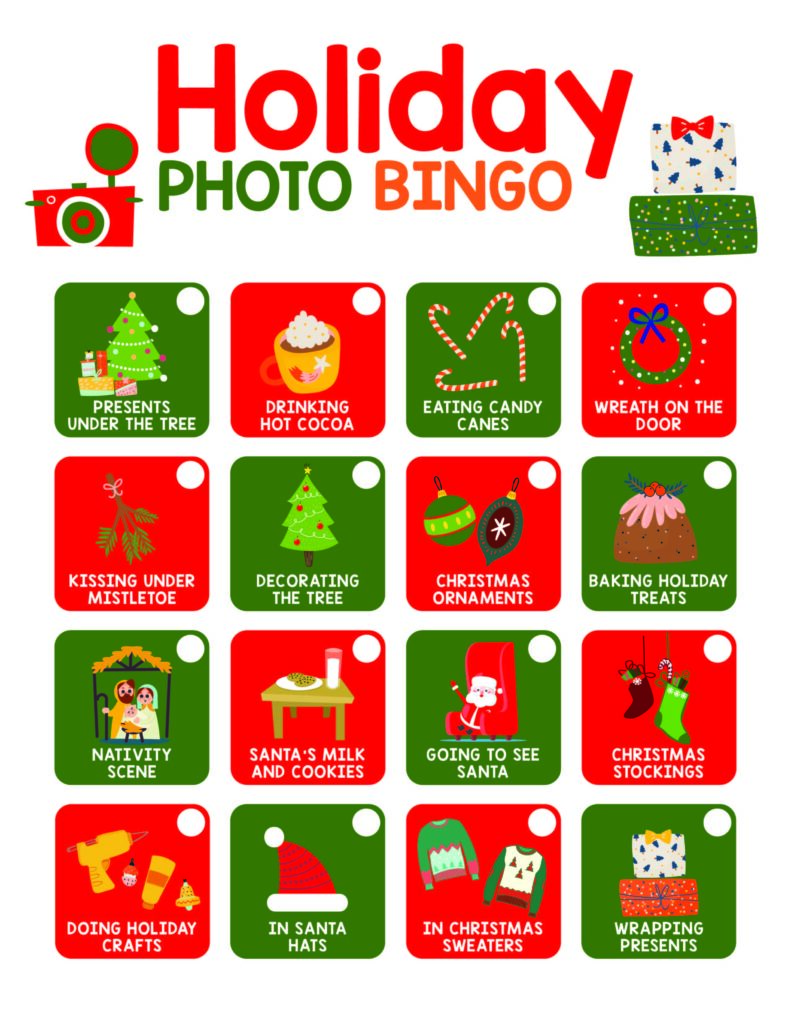 What items are listed on this Bingo Printable?
As you can see from the printable above, there are many fun holiday items that you're going to have to find.
Some of these will be easier than others, so choose wisely when you're trying to pick your bingo path.
Get a game plan in your mind of how you will accomplish and be the winner, and then set a clear path to make it happen.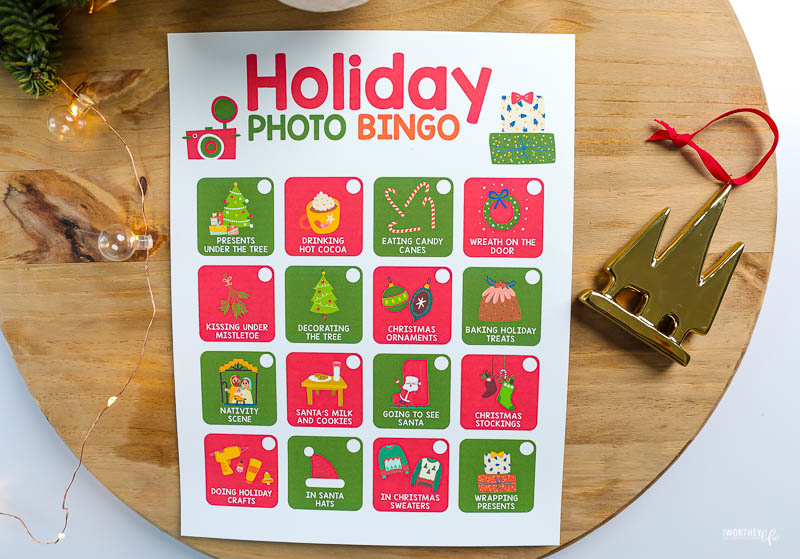 Bingo Rules
Before you begin, be sure to set expectations, and everyone in the family understands the clear rules of holiday bingo.
Is it a diagonal, straight line, four corners, or other shapes?
That way, there's no question about who gets a real bingo!
Once your family or friends have a game plan, start snapping photos or selfies with the holiday items.
This Holiday Photo Bingo printable is a great family game and a fun way to bond this holiday season.
If you're looking for an easy printable that will give everyone the chance to participate and have fun, you literally can't go wrong with Holiday Photo Bingo!
More Christmas Activities
More bingo printables:
Super Bowl Bingo Printable For Commercials
Award Show Bingo Printable {free printable}