We love holiday bucket lists, and since we're in the middle of a pandemic, we're sharing a social distancing bucket list for the holidays. Find ways to still enjoy the holidays while remaining safe and healthy.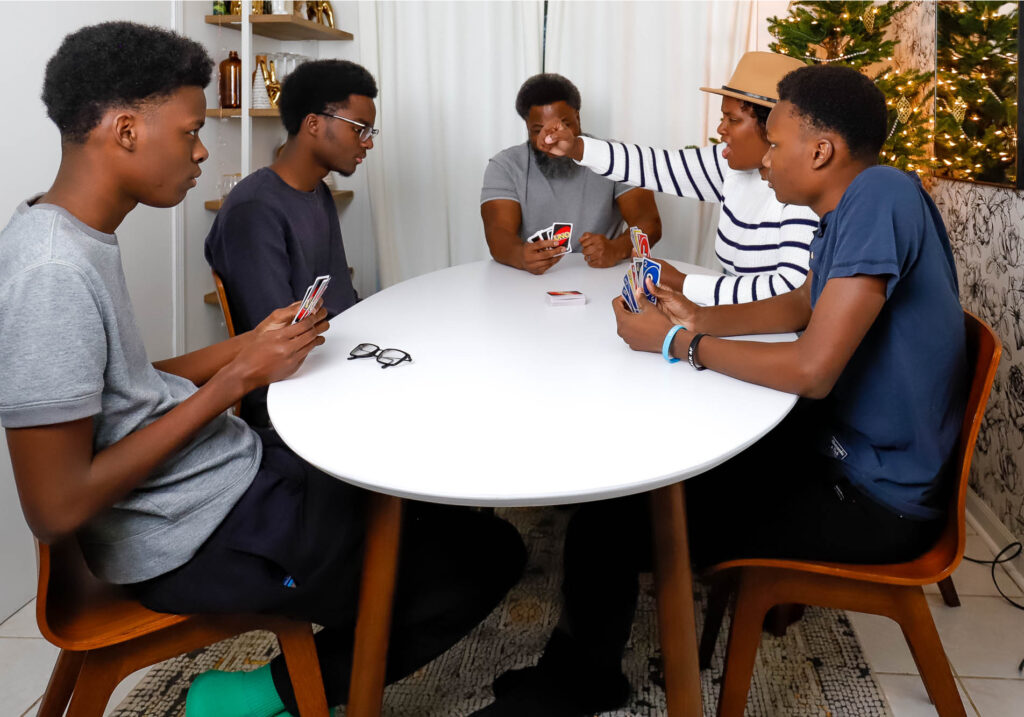 Social Distancing Bucket List For The Holidays
One of my favorite parts of the holiday season is doing new and fun things with my family. A good holiday bucket list is a must, and I've shared many before, but this year, it's all about being safe. Whether you are in the midst of a global pandemic, battling a personal health crisis, or just need to step back and set apart for a bit, this social distancing bucket list for the holidays is ideal for 2020! This year, spend your time creating new memories with your family that will be treasured for years to come.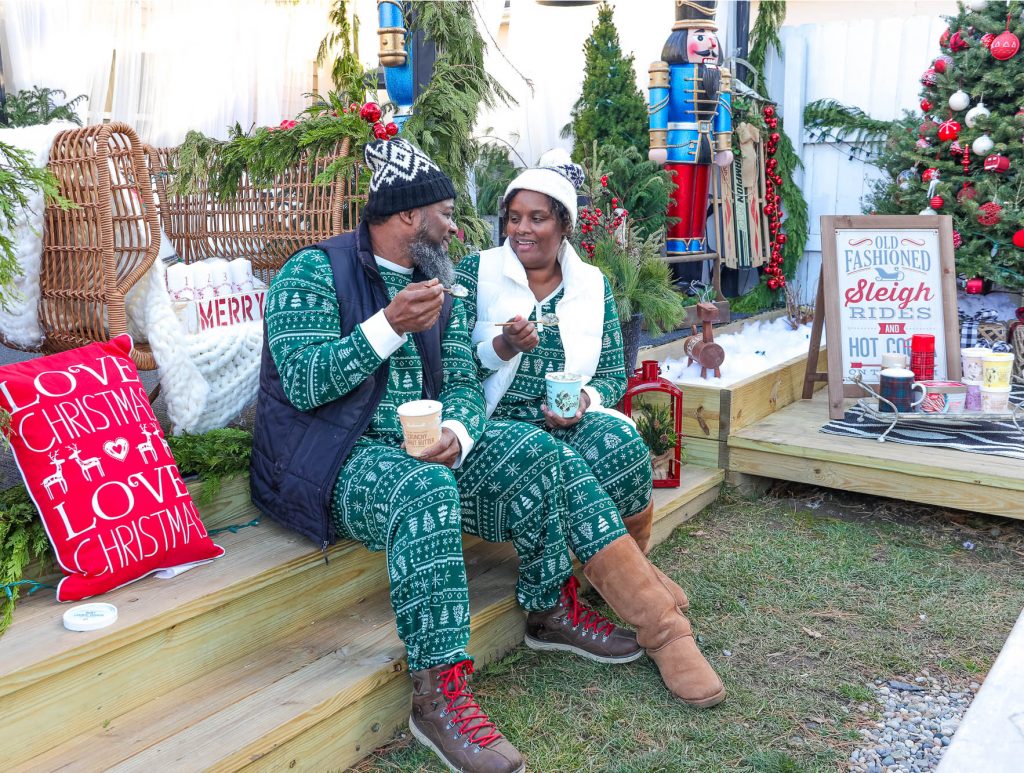 If you want more bucket list inspiration, make sure you check out this holiday bucket list for everyone. You might also enjoy checking out how to create a relationship bucket list to help build a stronger connection with your spouse. A few weeks down the road, you might also want to check out the New Year's bucket list!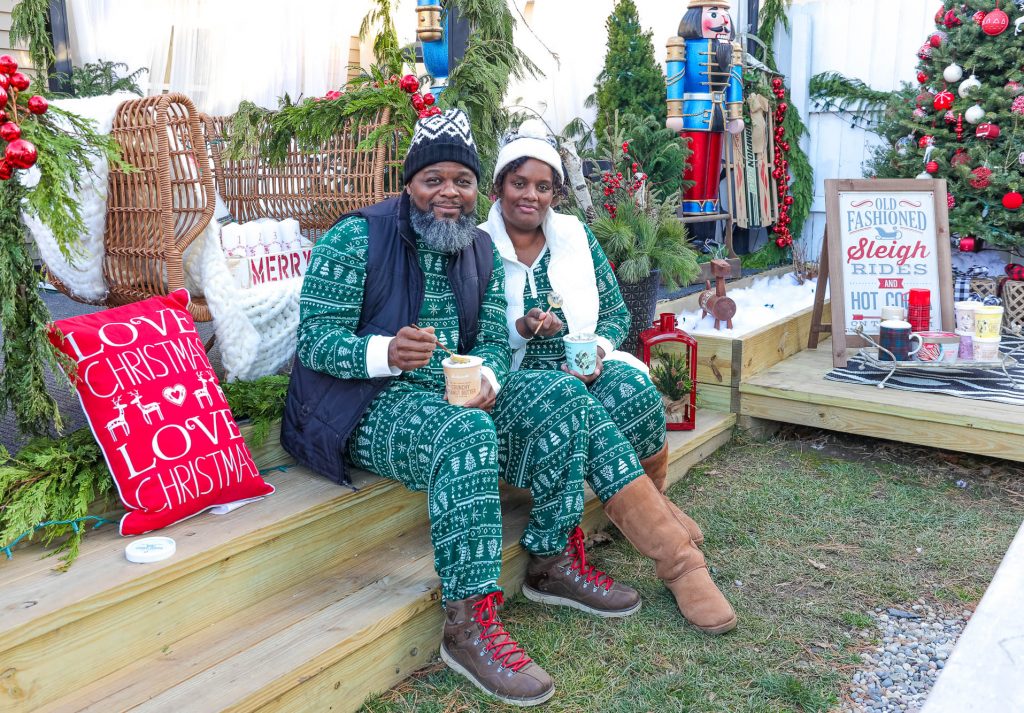 Bucket List of Personal Growth Ideas
Give yourself a Christmas gift. This year, pick out something special just for you and buy it. Gifting isn't always about sharing with others, but about taking care of yourself in the process.
Read the Christmas story and reflect on how it impacts you personally. Even for those who don't have a personal faith, the Christmas story is one of joy and giving that is an amazing inspiration.
Create an atmosphere of hygge in your home and space. Even if this just means adding an extra blanket or some books by your favorite chair, take the time to do this. A cozy and welcoming atmosphere has a wonderful calming effect.
Make a list of your accomplishments from the year. Reflect on what you have done in your personal and professional life, and applaud yourself. This year (2020), has been especially tough for many, so even the little things are worth noting.
Indulge in your favorite holiday music or movie without others to disturb. We all have favorites, and sometimes, those aren't the same as our family. So, when the holidays arrive, don't let guilt creep in while you shut yourself away from others to indulge in that favorite movie or album of holiday hits.
Write in your journal daily. Use a few minutes each day to write down your thoughts about the holidays and what you are learning or feeling. This is ideal for creating and looking back on year after year around the holidays.
Read about other cultures' Christmas traditions. Bucket list ideas always include a bit of education or learning, and this is one that is an amazing opportunity to add new traditions to your own family. Reading and learning about other cultural traditions helps you understand the reasons behind what others do and gives you new ways to celebrate. If taking the time to read sounds hard, check out these ways to find more time to read.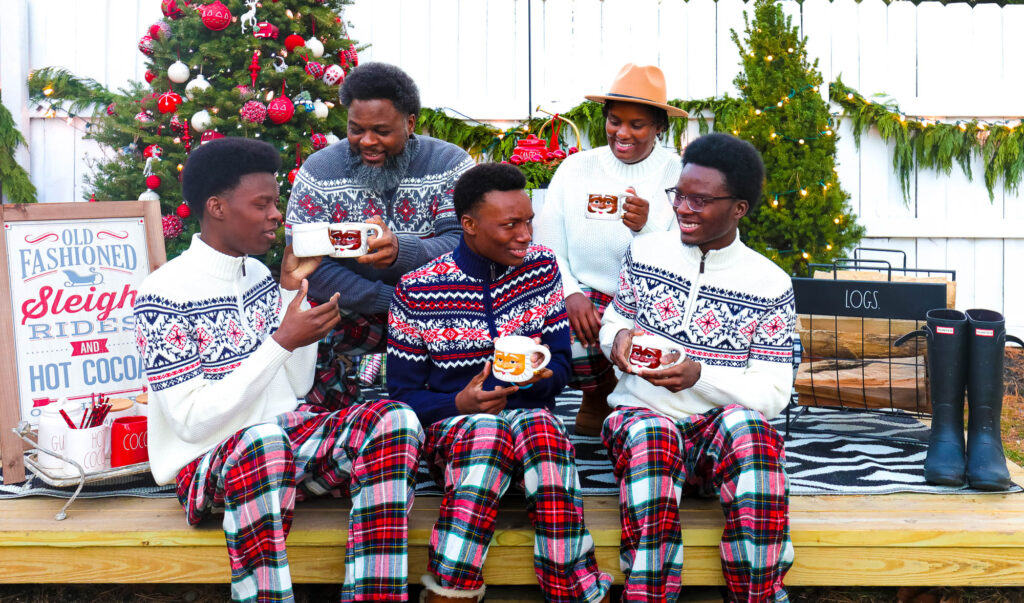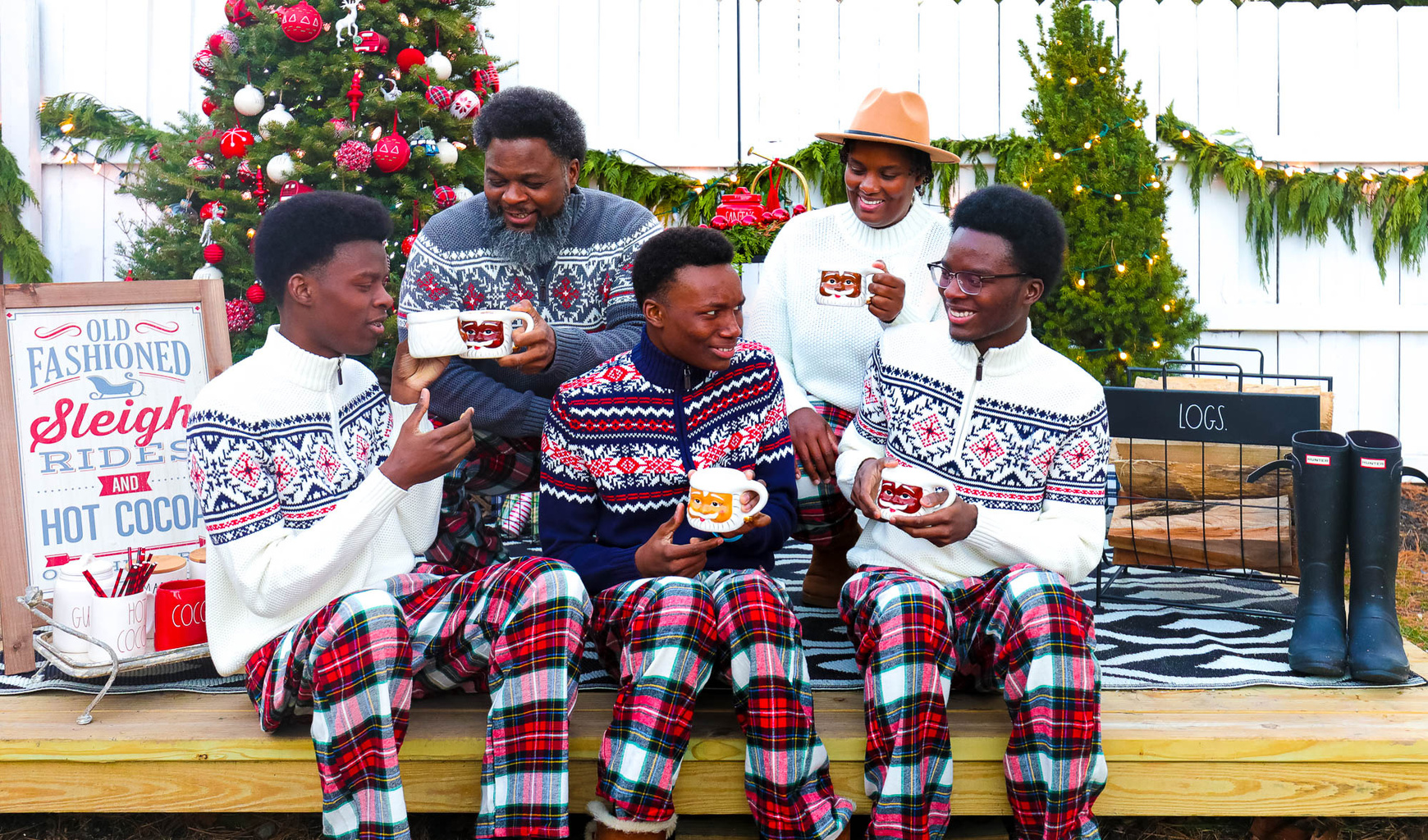 Bucket List for Family Connections
Make all of your own ornaments for the tree. Instead of the store-bought decorations, you typically put on your tree, make your own this year. Salt dough ornaments, wine cork Christmas tree ornaments, clothespin ornaments, and things like popcorn and cranberry strings of garland. Or, go the other direction and use my ideas for Rae Dunn Christmas decorations to create a theme.
Gift only homemade gifts to the family. Instead of putting a lot of money into buying gifts online this year, make your own. You can always attach a check, cash, or gift card with the homemade item if you want to go the extra mile.
Turn off the electronics for 24 hours. Focus on each other and being apart from the world for a day. This can include doing things together like playing games or crafting, but can also include time to just sit and read, listen to music, or even watch movies you have in your own personal collection. The goal is to stay away from social media and news.
Decorate the house together. Instead of just doing this yourself, get the kids involved, and assign everyone a task or room to decorate. Don't worry about perfection in appearance, but about making space look like it was decorated with love.
Bake holiday treats together. Holiday baking is always a great time to join together and have fun as a family. Cookies, bread, fudge, candy, or even just the big family meal can all be great to create together as a family. This year try the 3-ingredient Christmas fudge and easy Christmas tree cupcakes. Then you can end the night with a peppermint shake cocktail for mom and dad with a cherry Christmas mocktail for the kids.
Watch holiday movies all day. A holiday movie marathon is always on my list of things to do during the Christmas season, and it definitely is a great idea for your at-home holiday bucket lists. Of course, you have to make sure ELF is on that list!
Go for a drive to see holiday lights. Most communities have holiday light displays and in 2020, this is a great way to get into the spirit of the holidays while staying distant from others. Check local city websites for any big displays and drive around neighborhoods for individual decorations. You can even make a short road trip to one of these best Christmas towns in the Midwest.
Create a hot cocoa bar and try new flavors. Hot cocoa and hot chocolate are favorites in our house. I even made a wooden hot cocoa tray last year that works great for serving. If you need new ideas, check out this huge list of hot chocolate ideas and recipes. Favorites are the malted hot chocolate and strawberry hot chocolate recipes.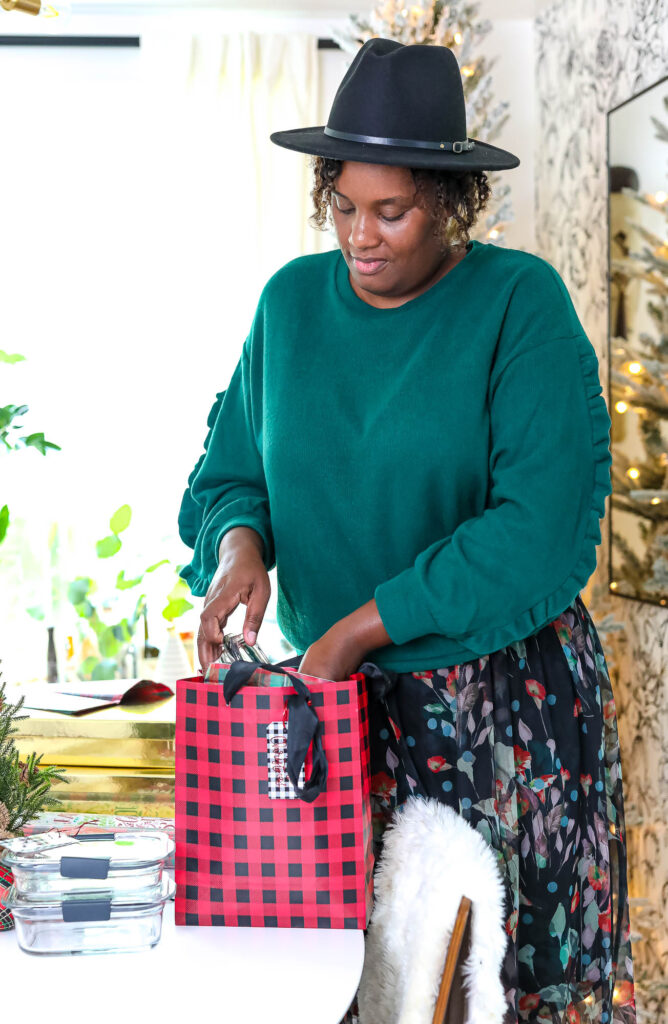 Bucket List for Giving Back to Others
Order groceries to be delivered to neighbors, friends, or even strangers. The holidays are hard financially on a lot of individuals and are definitely harder during a tough year like this one. In that instance, helping others is even more valuable. If you have the means to do so, even a small order of groceries can be helpful. Staple pantry supplies or snack items are always welcomed and can be delivered with no contact needed using things like Shipt, Instacart, Walmart Delivery, or Amazon.
Leave gift cards and a card on neighbors' porches. Show some love and cheer with your neighbors by dropping a note of appreciation or encouragement on their doorstep. Tucking a gift card into the note is nice, but just a "thinking of you" is plenty and will be of cheer to others. Tuck in a gift in a jar like this orange blossom honey cookie butter for an extra special idea.
Walk around your neighborhood singing carols. A great socially distanced item on your holiday bucket list is caroling! While you will be near your immediate family, you can do this from the front yard of friends and family and stay at a safe distance for all.
Crochet or knit things like hats, mittens, and scarves and drop off at a local shelter, soup kitchen, or church. If you have a talent for knitting, crocheting, or even sewing, these hand made items are special and useful. Of course, you can buy at your local department store, but there is something special about gifting handmade items.
Gift lunch or snack items to the teachers at your local school district. Teachers are always underappreciated. Gifting them something special is great, but if you have the means, giving something to all of the teachers in your kid's grade or school is a wonderful idea. An easy way to do this is by delivering lunch or snacks that they can all share.
Shovel the snow off walkways in your neighborhood. Any little help in these Michigan winters is appreciated. This is also something you can easily do for others in a socially distanced manner.
Send Christmas cards to everyone in your church group with a gift card included. If you go to a smaller church, this is definitely easy to manage. For larger churches, you can do this in a focused group or class instead of the whole church. A card with a personalized message is a treasure that can uplift people during tough times. Especially around Christmas.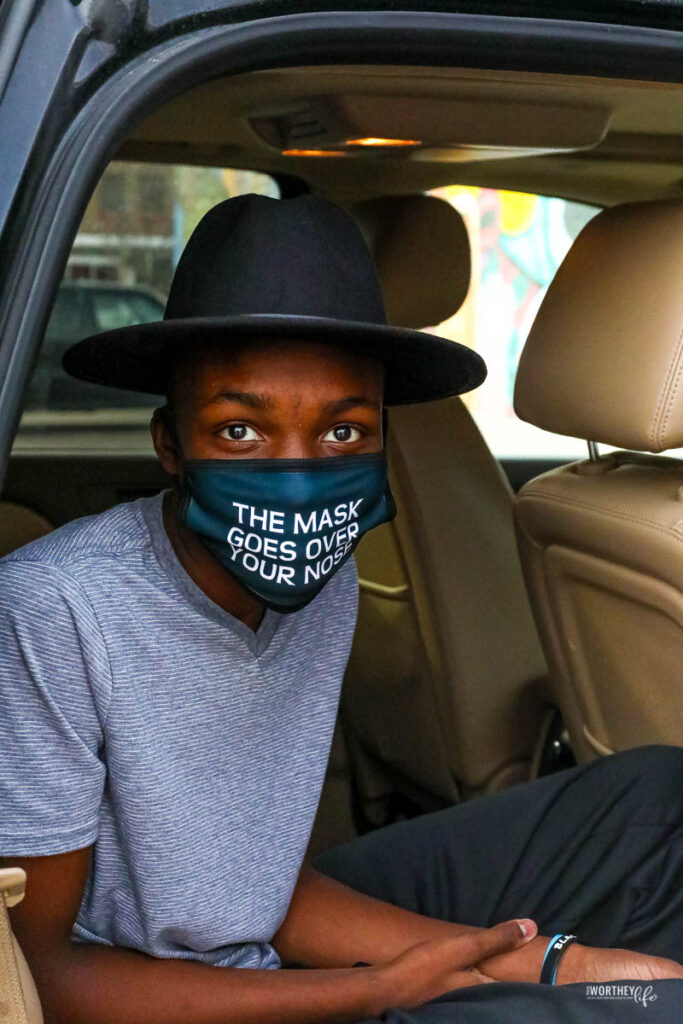 Bucket List of Activities That are Social Distancing
Build snowmen in your yard. In Michigan, it's pretty much standard that you will see snow around the holidays. If not, this may not fit your family, but as soon as you see snow falling, grab the kids and have fun making snowmen.
Bundle up and enjoy a bonfire outside. Just because it is cold outside doesn't mean you can't get out and build a bonfire. If you have a fire pit in your yard, you can put it to use and pull the chairs up close. Of course, coats, hats, gloves, and scarves are a must, but you can still roast hot dogs, make S'mores, and even tell a few ghost stories. Make this ultimate S'mores board and you'll have delicious treats everyone loves.
Finish a puzzle. Puzzles may sound boring or just for "old people" but there are so many amazing puzzles out there to try you'll never get bored. 3D puzzles, wooden puzzles, magnetic puzzles, and of course, classic cardboard puzzles all offer a nice way to get creative and make something new.
Learn to play a holiday song. If you play a musical instrument, make it a goal to learn a new holiday song this year. Or, gather the family together and create a family band to play a fun new song this year.
Rent out a local theater. If you have local theaters offering rentals of an entire theater, do it! You can invite a few friends to watch a movie on the big screen and still remain socially distant since the theater won't be full. In some areas, Cinemark is doing this for just $99 for up to 50 people in a theater.
Connect with others for a virtual video game contest. If your kids (or you), are struggling with the lack of connection with others, this is a great way to spend time together without being too close. A large group of friends can play together easily thanks to many online gaming options and live streaming connections with gaming systems.
Have a picnic. Go to a local favorite restaurant and pick up takeout then go to a park and enjoy your picnic. If your area is too cold in the winter for this, you can eat in your car while enjoying the view and helping support your local businesses.
Visit a local museum. Museums are rarely overly crowded, and many are now implementing regulations on how many individuals can be in the building at once. So, you can maintain distance while looking at local or treasured art.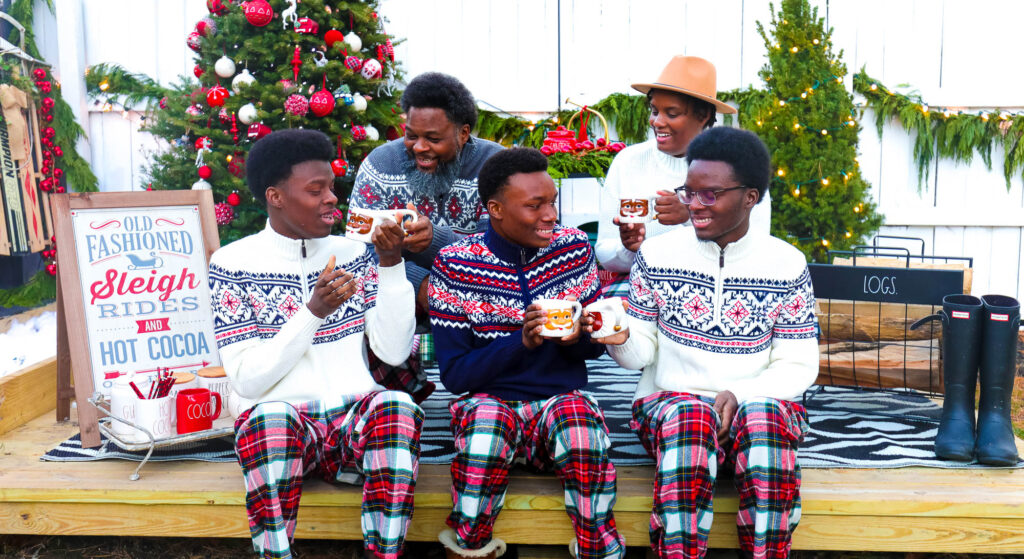 Usually, when you think of bucket lists, you think of wild and crazy things that you wouldn't normally do every day. For many, those include things like skydiving or climbing a mountain. This list, however, is all about the holiday season. It's about creating a space of joy and togetherness. Part of that is also making space for personal growth and deeper connections with your family. Choose what works for you and create a new tradition or mark something off of your list this year as accomplished. Happy Holidays!
Christmas Bucket Lists + resources
Holiday Bucket List For Everyone
New Year's Eve Bucket List | 15 Things to Do Before Midnight
HOLIDAY BUCKET LIST IDEAS | 15 THINGS TO DO BEFORE THE NEW YEAR
Ways To Stay Connected Virtually This Holiday Season
Black Christmas Movies To Watch This Year
Christmas Movies on Disney Plus: 15 Streaming Holiday Hits
26 Teen Boy Gift ideas | What Teens Really Want For Christmas