This roundup of cranberry drinks offers a variety of alcoholic and non-alcoholic beverages to serve during the holidays or whenever you're in a mood for a cranberry drink.
The mega list of drinks using cranberries, from cocktails to mocktails and mulled wines to even a cranberry smoothie tossed in!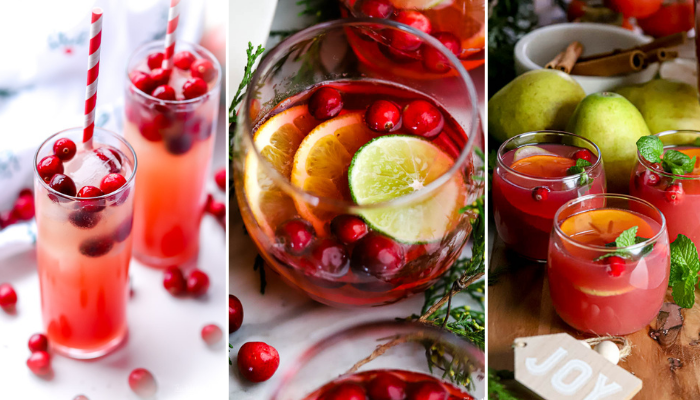 Delicious Cranberry Drinks
Cranberries add just the right touch of tartness and deliciousness to any drink.
We love it for spicing up cocktails and mocktails and even using this flavor to make punches.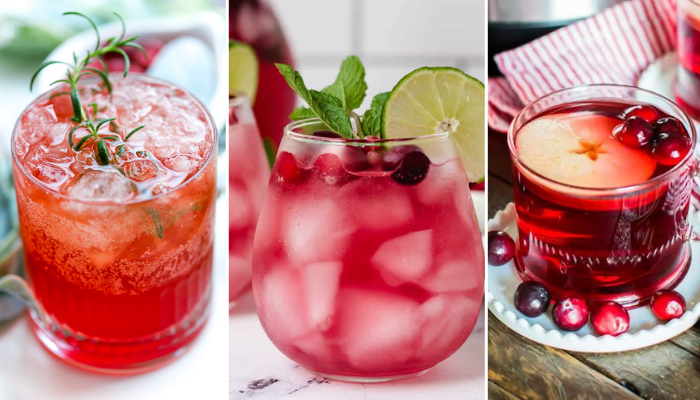 Cranberries and cranberry juice are ingredients you can do a lot with when making beverages. They add a simple tartness that meshes with other flavors to make alcoholic and non-alcoholic drinks over-the-top delicious!
Just wait, and you will see what I mean once you are browsing our collection.
But, wait! Be sure and grab a pen and notepad because you are going to want to jot down several of these delightful drinks!
Ready? Let's go!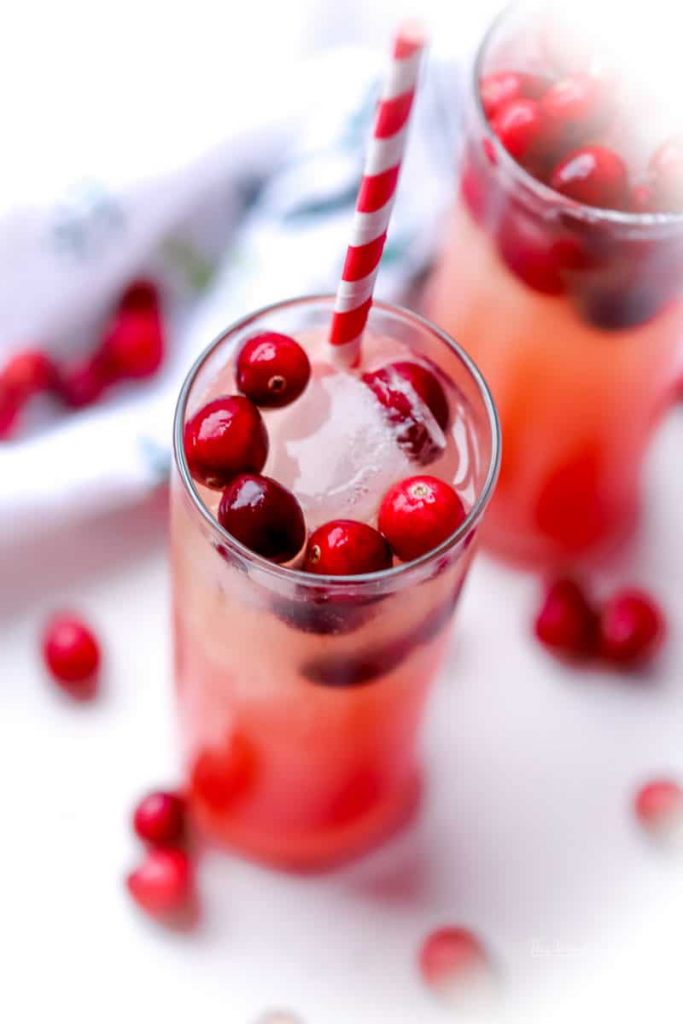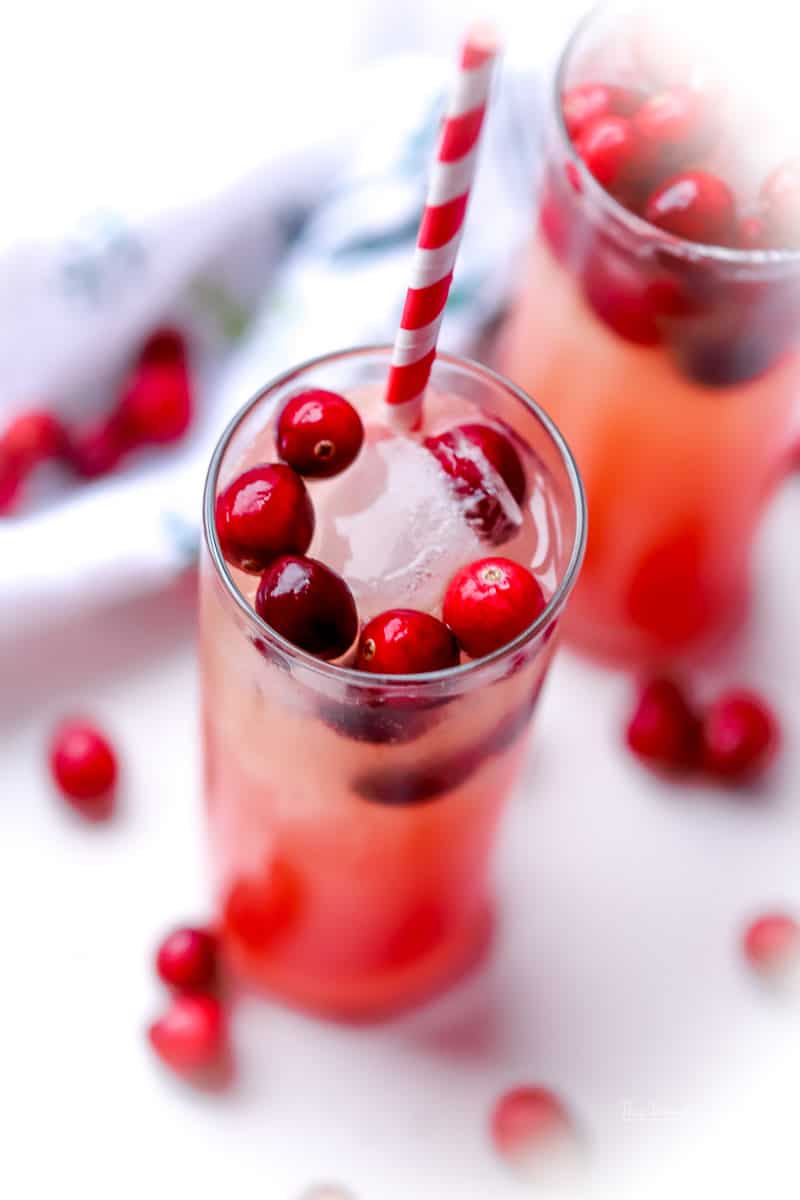 We're starting this cranberry drink roundup with one of our top cranberry drinks! Our Cranberry Orange Mixed Drink shares both a non-alcoholic recipe and a way to make it a little more festive.
Once you make it, you'll see why it's a fan + family favorite cranberry drink.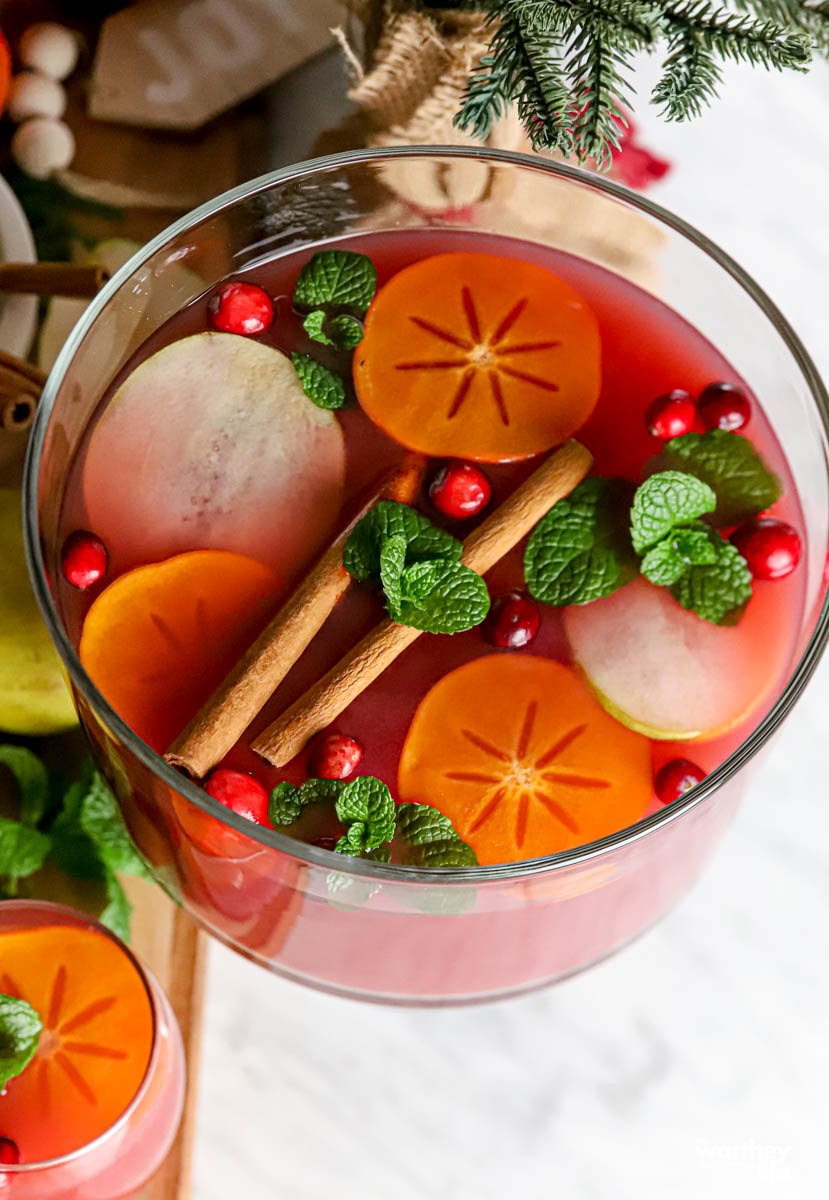 You will love our oh-so-yum Cranberry Ginger Ale Pear Punch! It is an easy-to-make, festive and delicious punch!
This delicious punch combines the taste of golden pears, tart pomegranate cranberry juice, and the spicy fizz of ginger ale for the perfect holiday refreshment!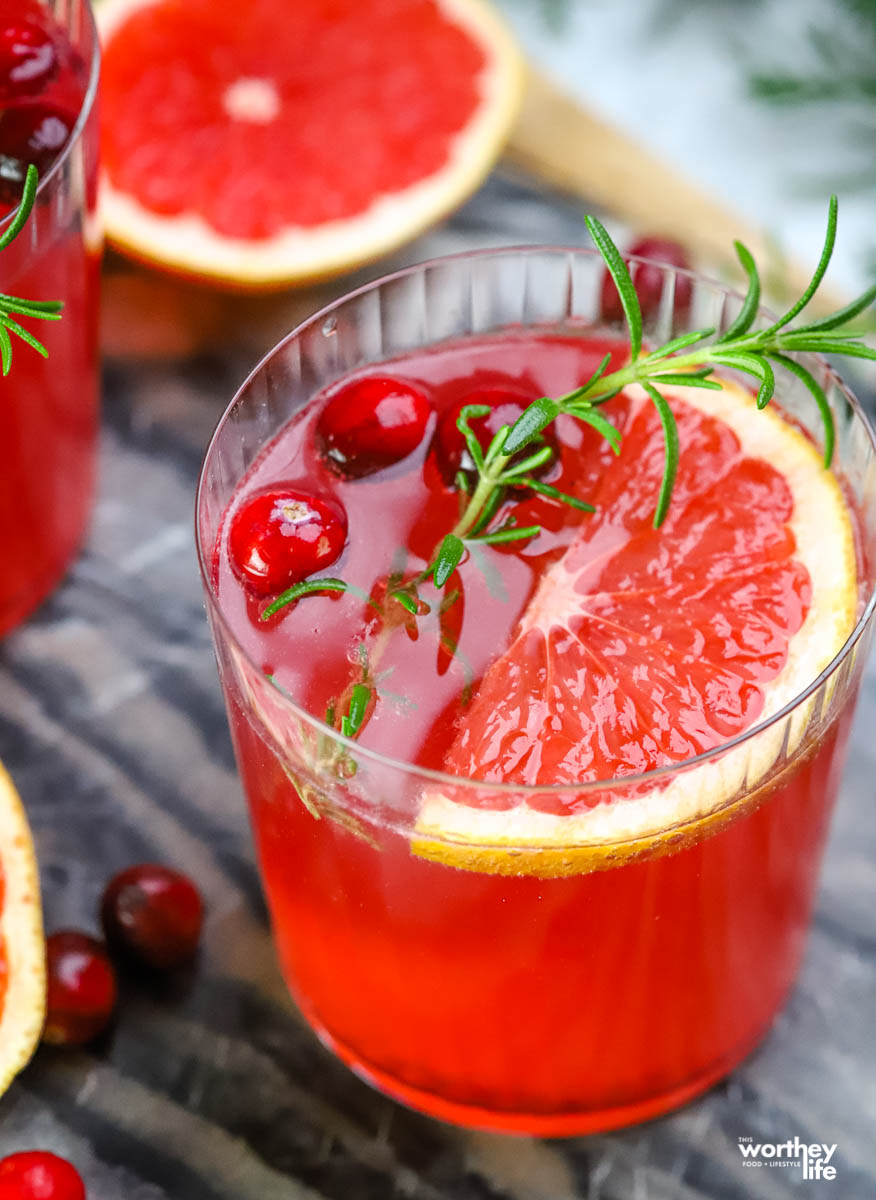 You can't go wrong with this delicious Cranberry Paloma with Grapefruit!
This delightful drink is perfect for any occasion but incredibly scrumptious for holiday entertaining.
The best part is, it is an easy recipe to make, and you probably have all the ingredients already on hand.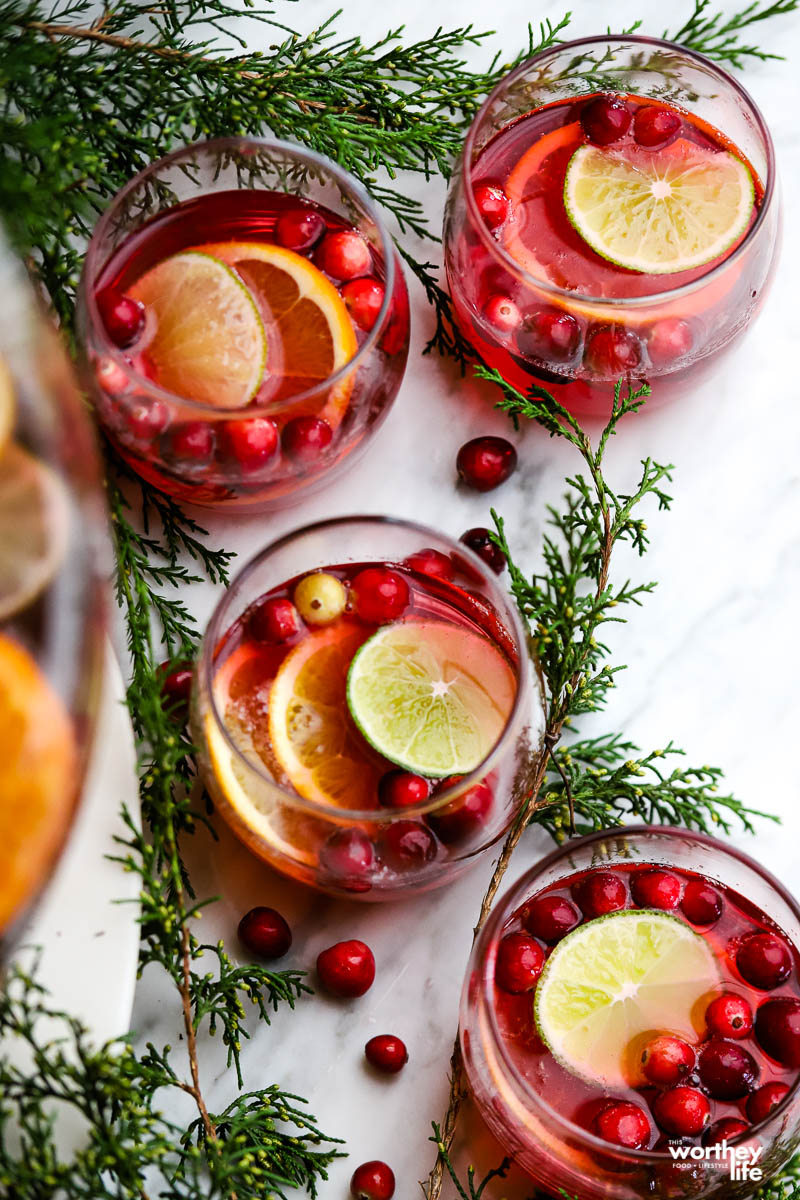 This Cranberry Sprite Punch is another one of our favorite drinks!
It is an easy drink to make using cranberry juice and lemon-lime soda punch in addition to whole cranberries, slices of orange, lime, and clementine.
It is simple and quick and guaranteed to be a crowd-pleaser!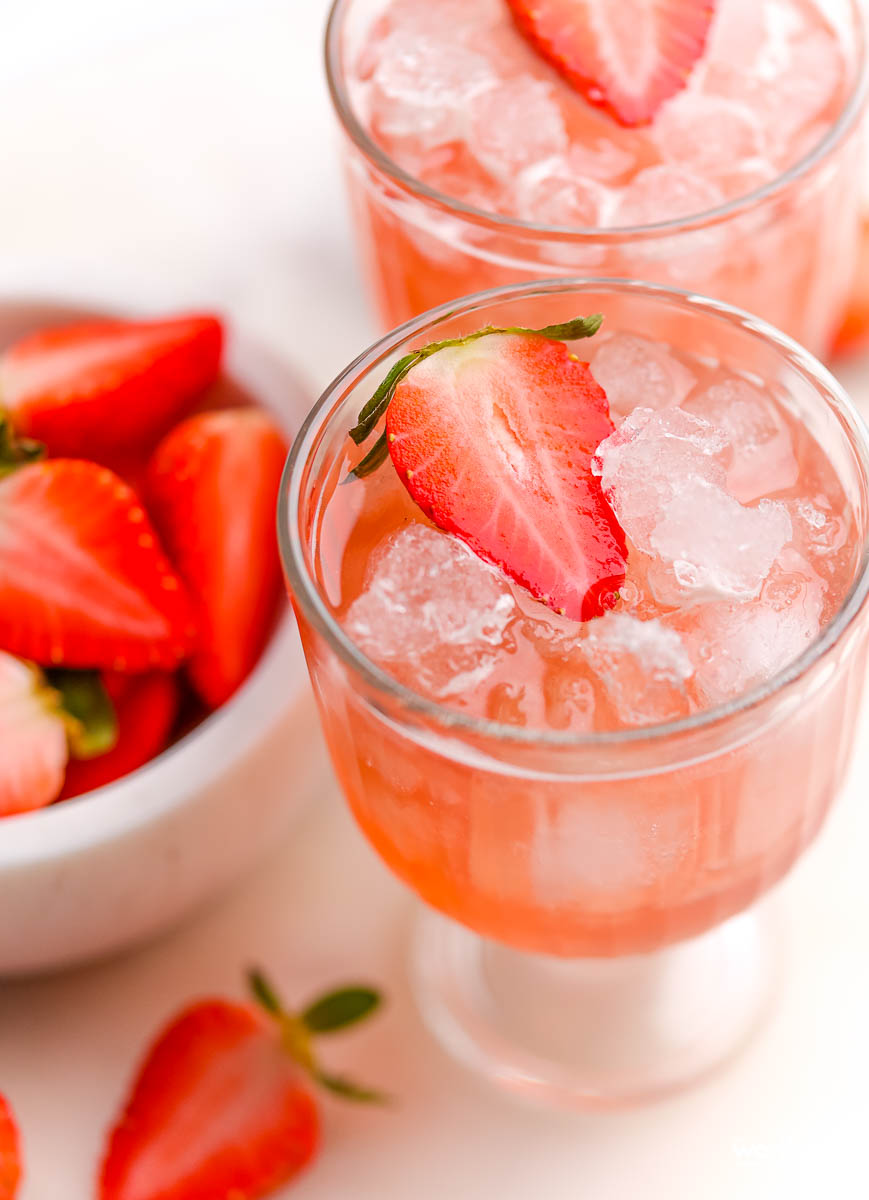 Are you looking for a delicious cranberry mocktail? If so, then look no further than this delightful Pink Cranberry Mocktail!
This delicious drink features a floral, citrusy, not overly sweet taste with the slight tang of pink cranberry juice.
It uses only a few ingredients and is easy to make. Perfect for guests that prefer a non-alcoholic drink!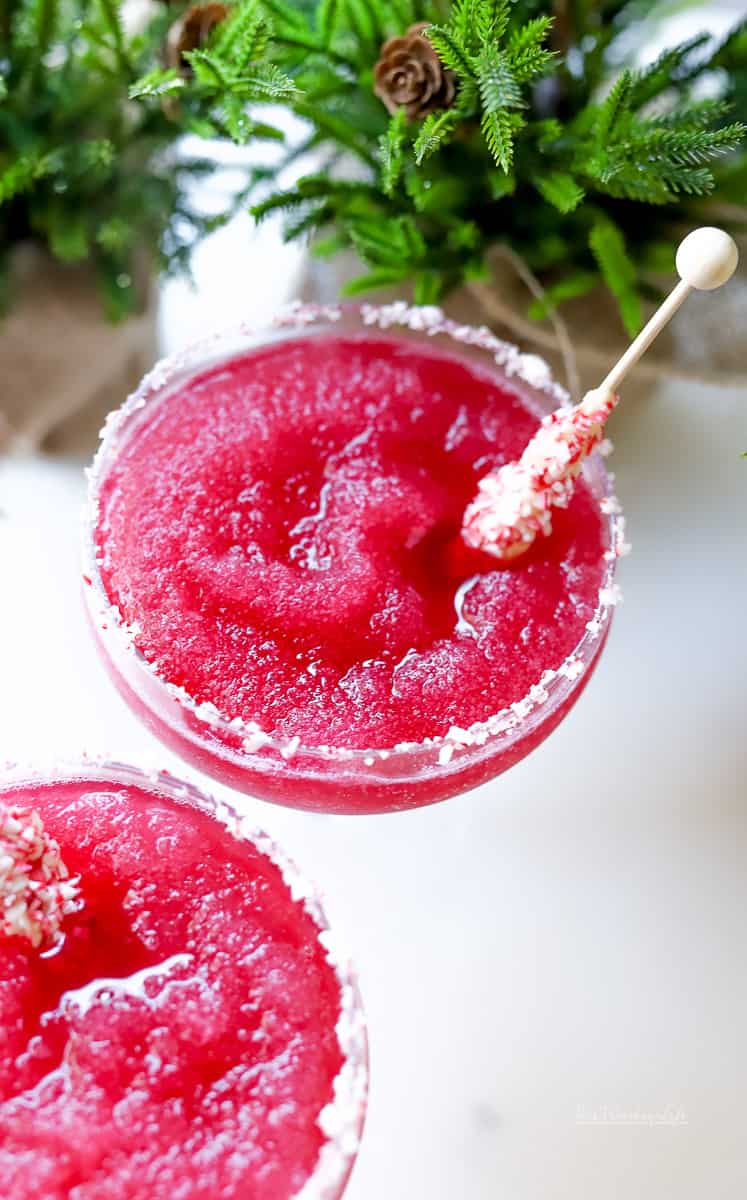 I couldn't resist sharing our Frozen Cranberry Margarita with Peppermint Rim! It is oh so delicious and refreshing!
If you are looking for an easy-to-make festive drink for entertaining, then this is your drink!
It is more or less a classic margarita but with added cranberry juice, and the rim is lined with loads of crushed candy cane!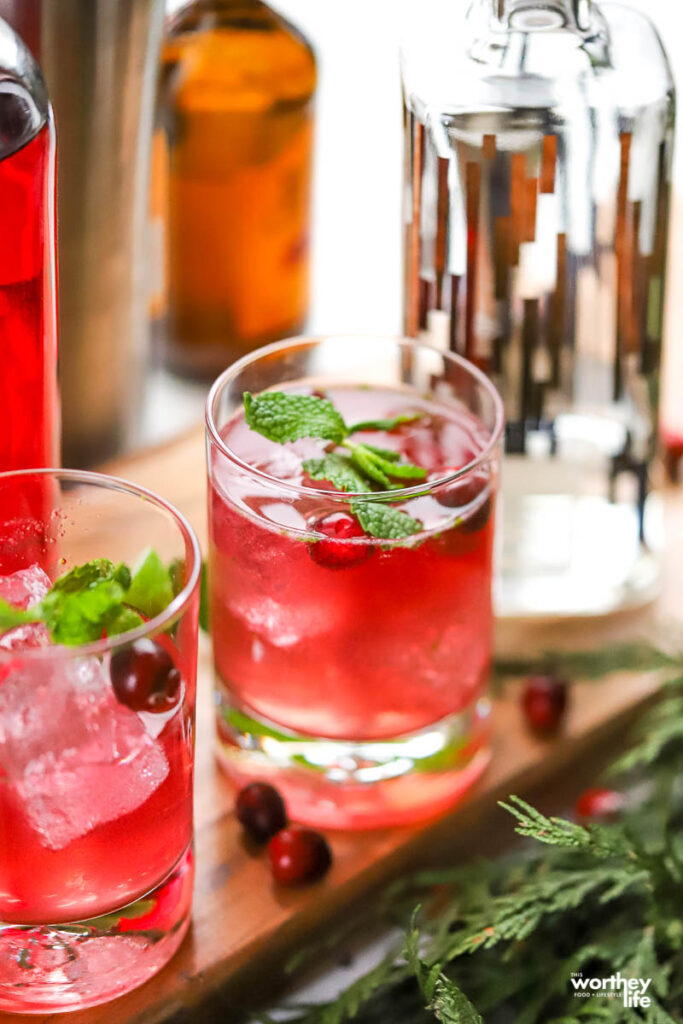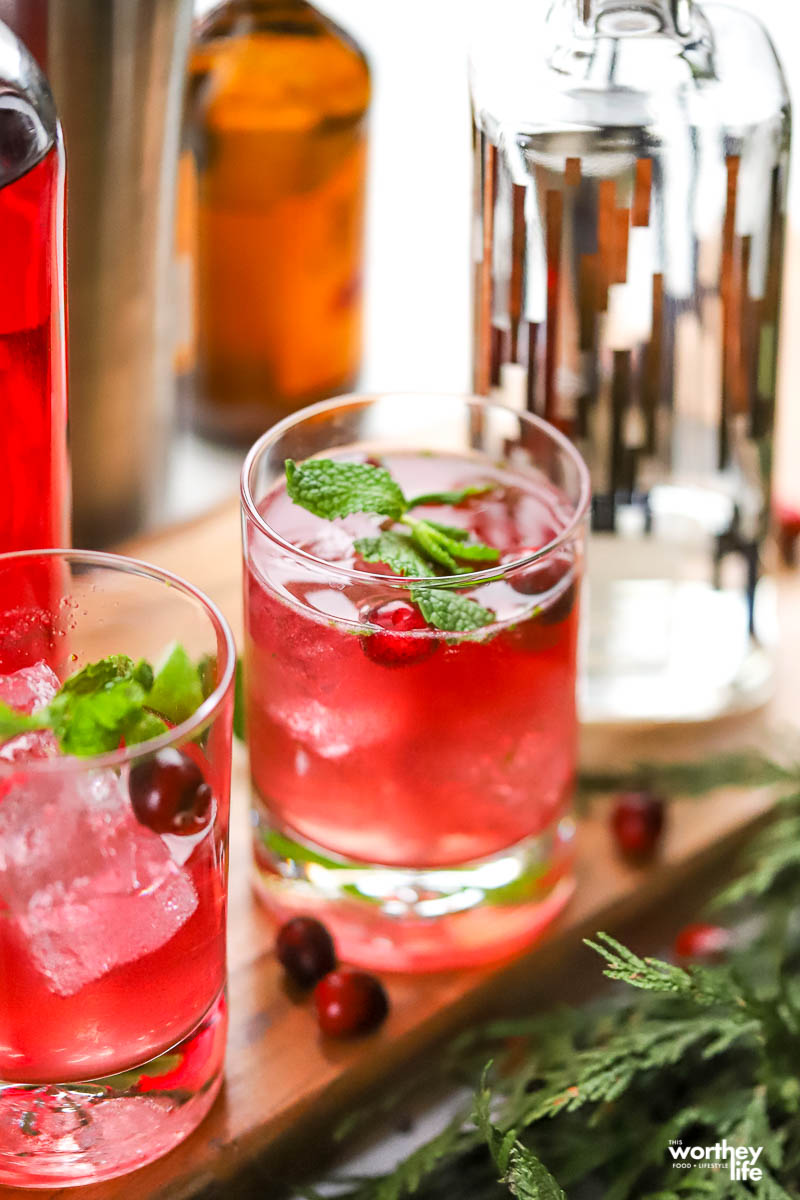 If you love a classic Moscow mule, then you'll enjoy this cocktail with a cranberry twist.
Our Cranberry Mule Cocktail adds muddled fresh mint and cranberry juice to the traditional Moscow Mule recipe, and it's ideally suited for the holidays no matter how you celebrate!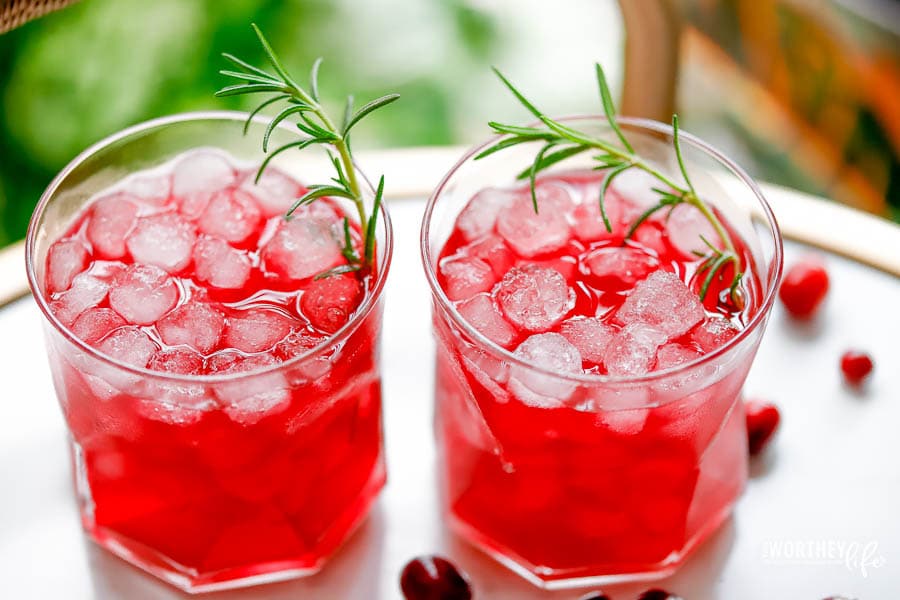 Our refreshing Pom Cranberry Mocktail is light and fruit-forward, and the mix of cranberry and pomegranate flavors will have your guests raising a toast to the holidays.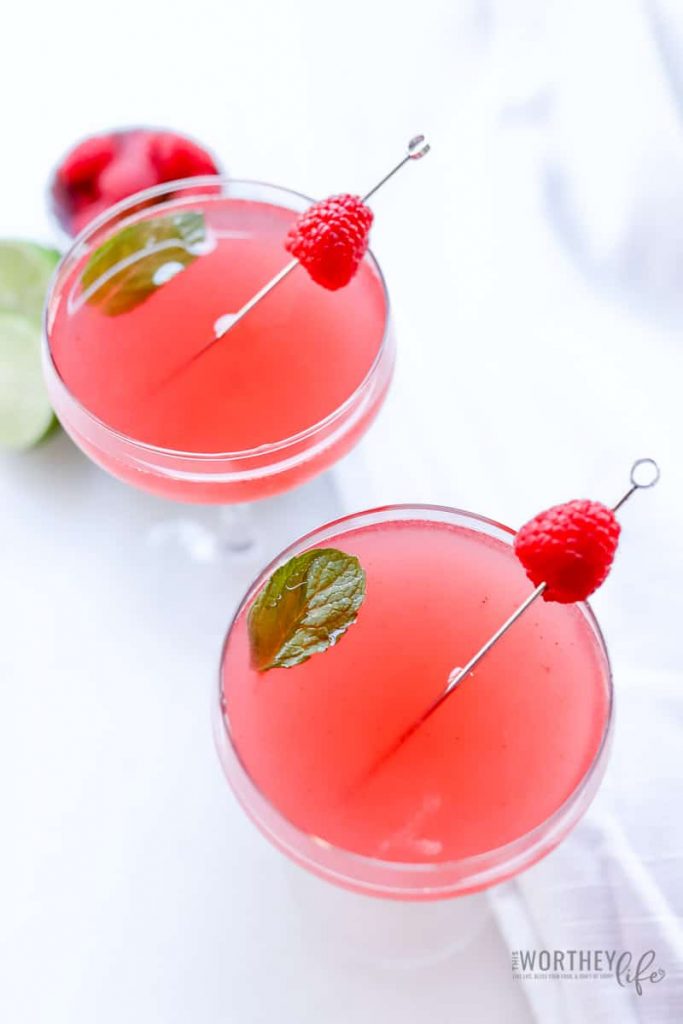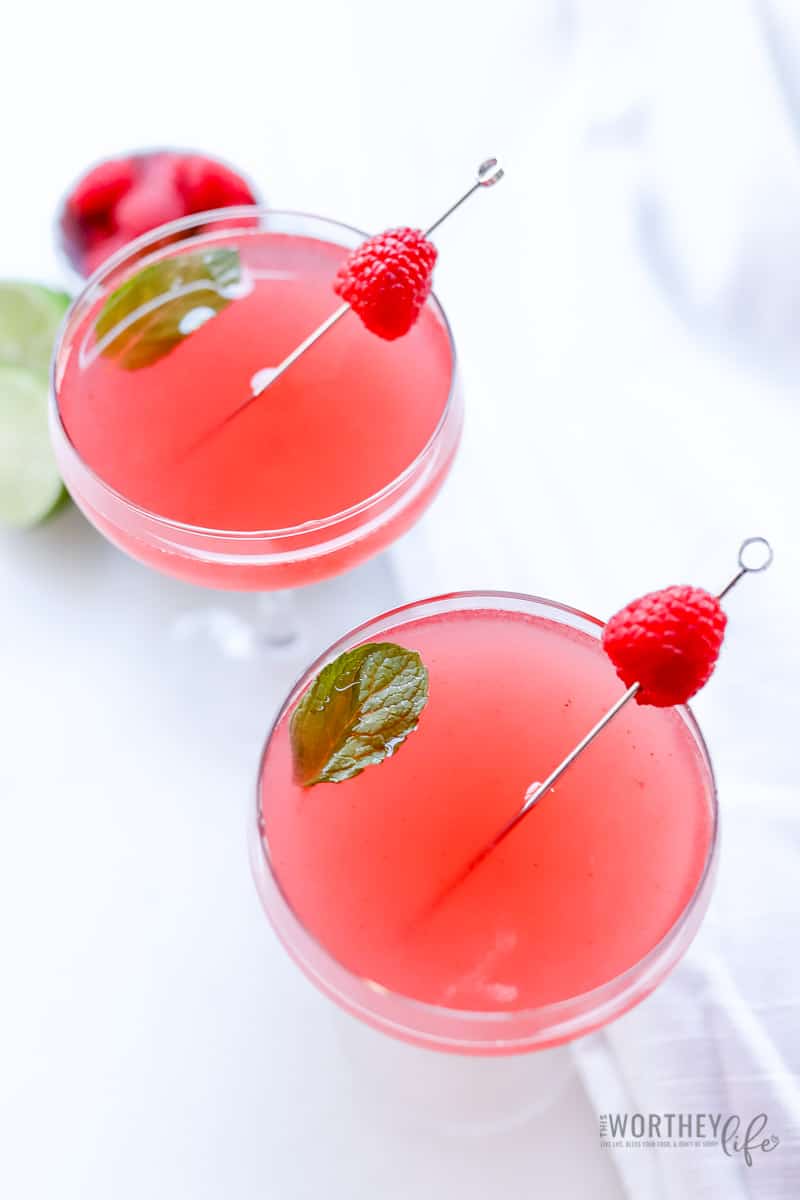 If you're a mojito fan, then you'll love this cranberry twist!
Cure the cold-weather blues with a delicious Pink Cranberry + Raspberry Mojito.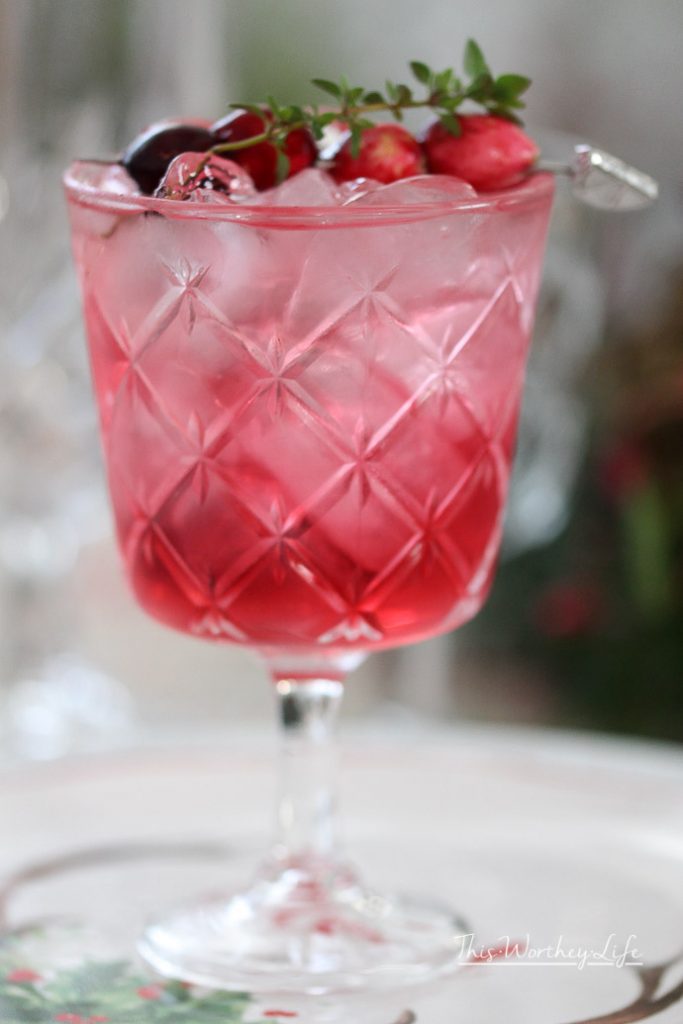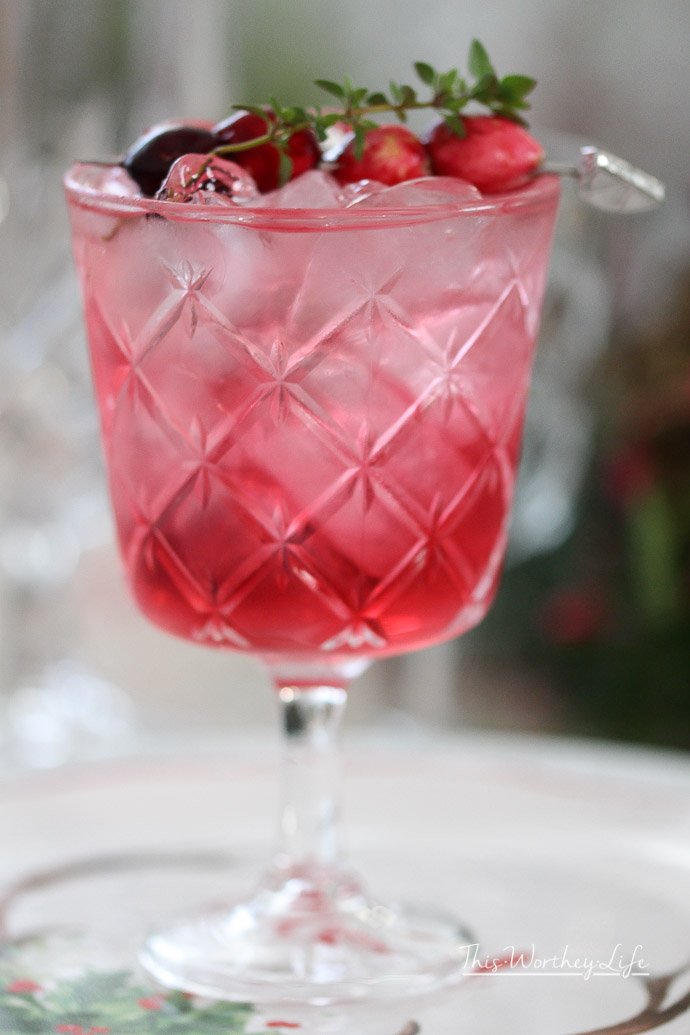 Another mocktail drink filled with Cranberry flavor is great for the holidays or whenever you're in a mood for something to drink with cranberries!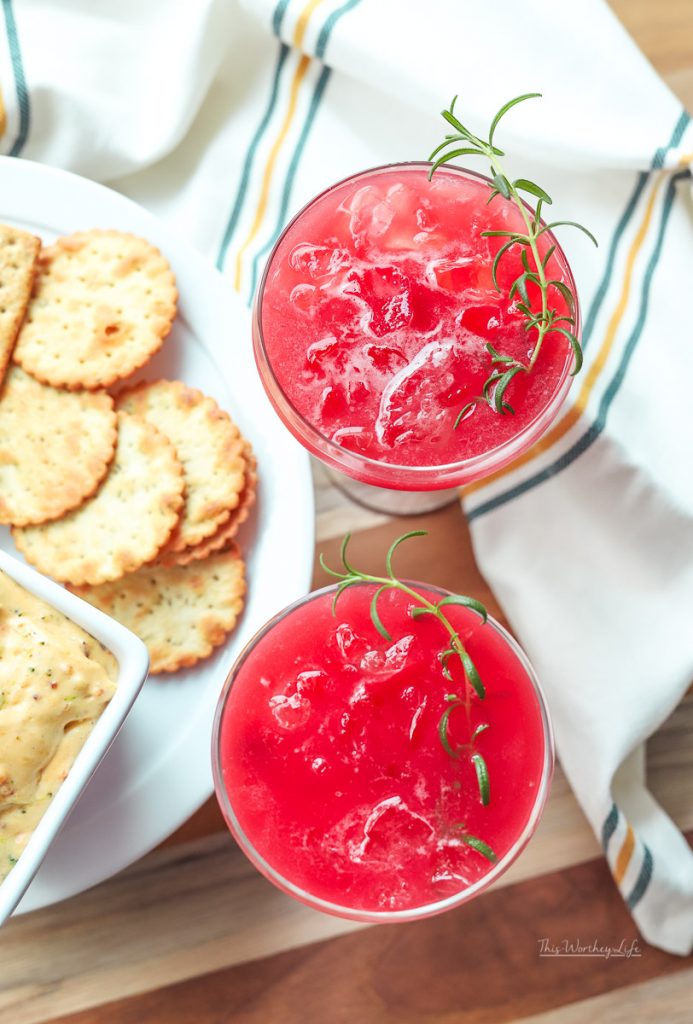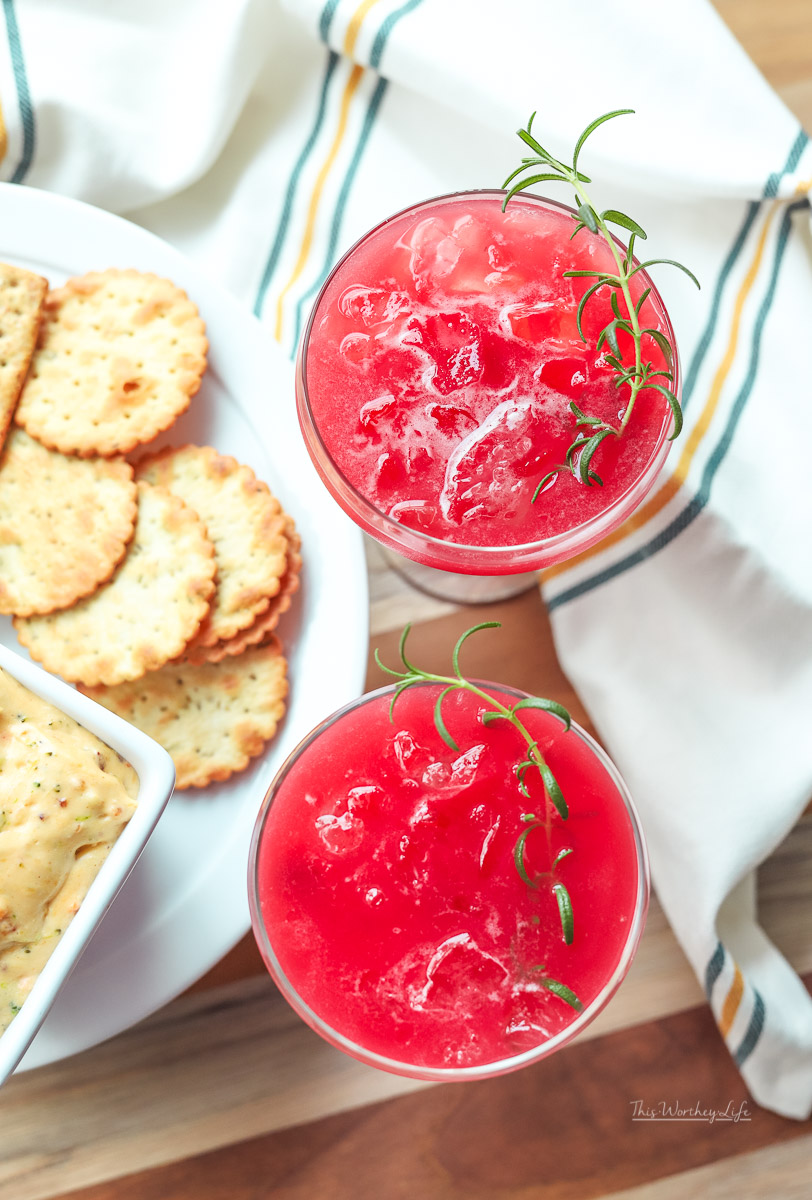 All the whiskey fans will enjoy this mix of bourbon and cranberries. Our Cranberry Bourbon Punch is a festive and delicious cocktail, perfect for any holiday gathering!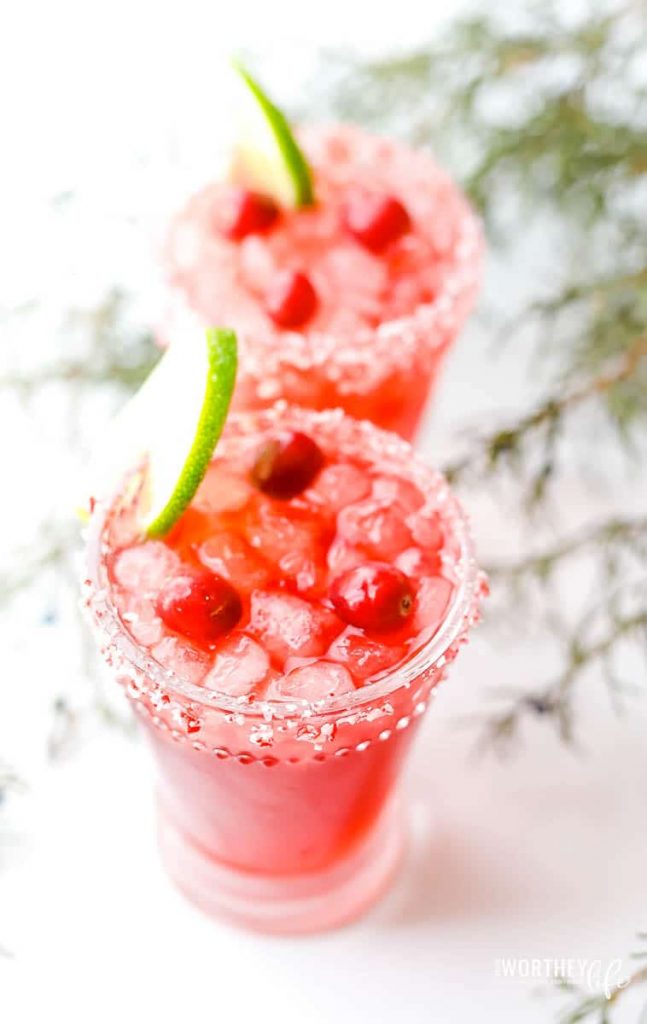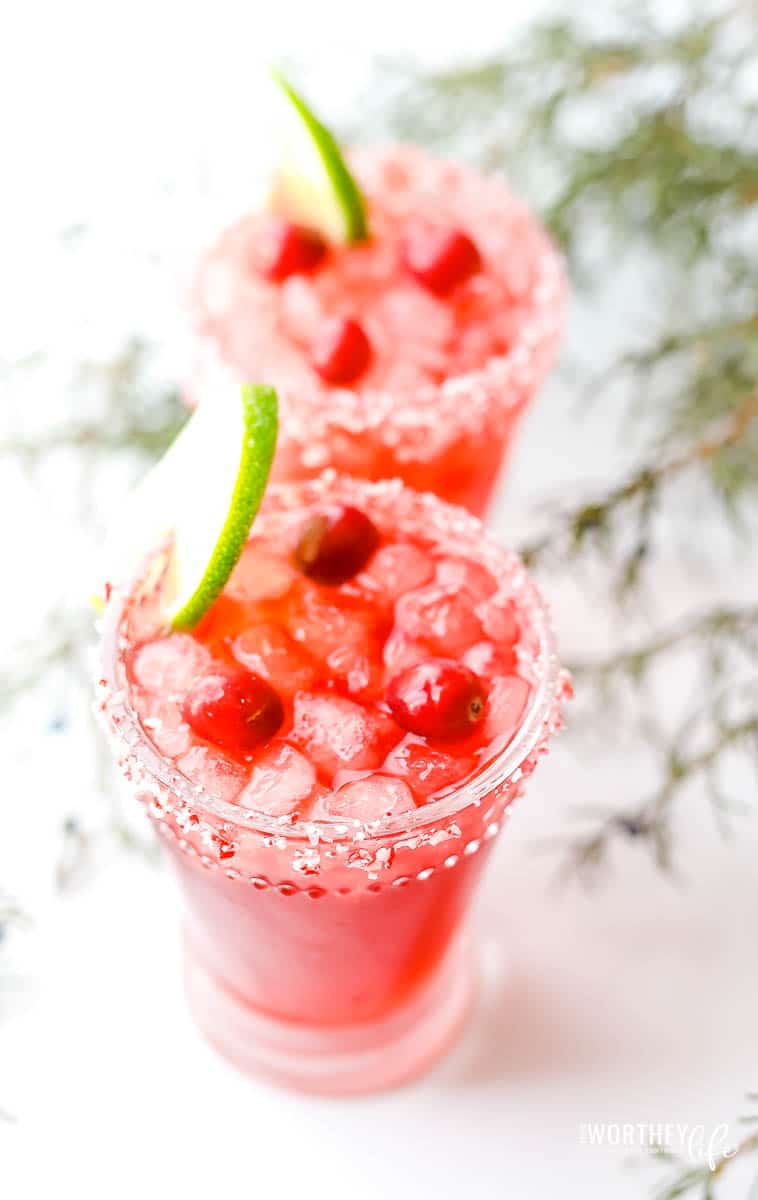 Our Cranberry Margarita recipe has a tequila soul but makes merry and raises a glass for peace on earth and goodwill to all of mankind.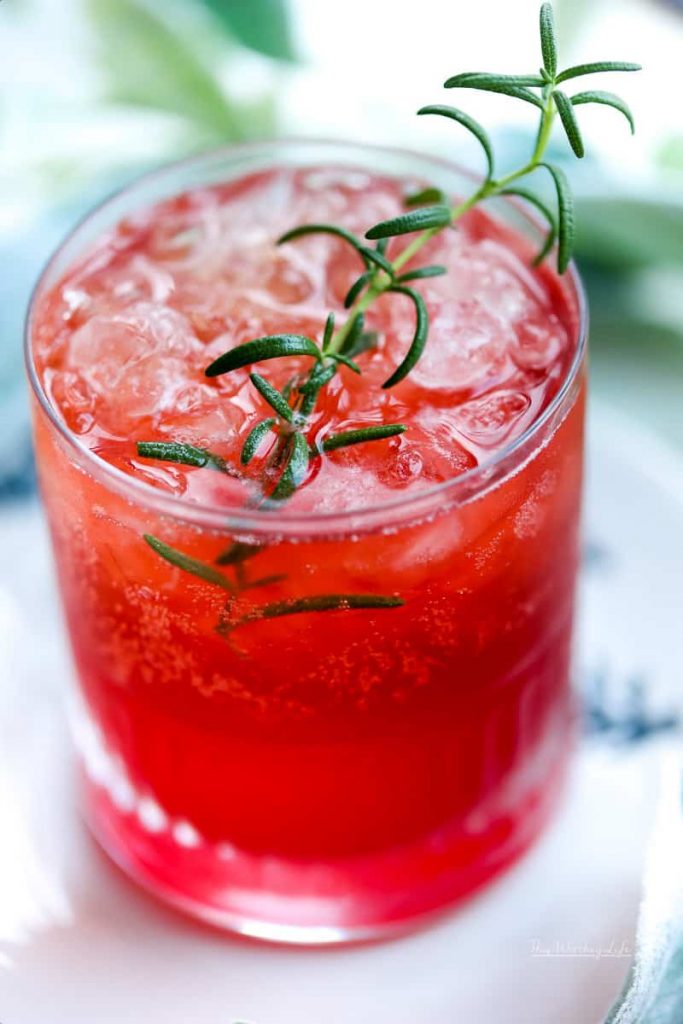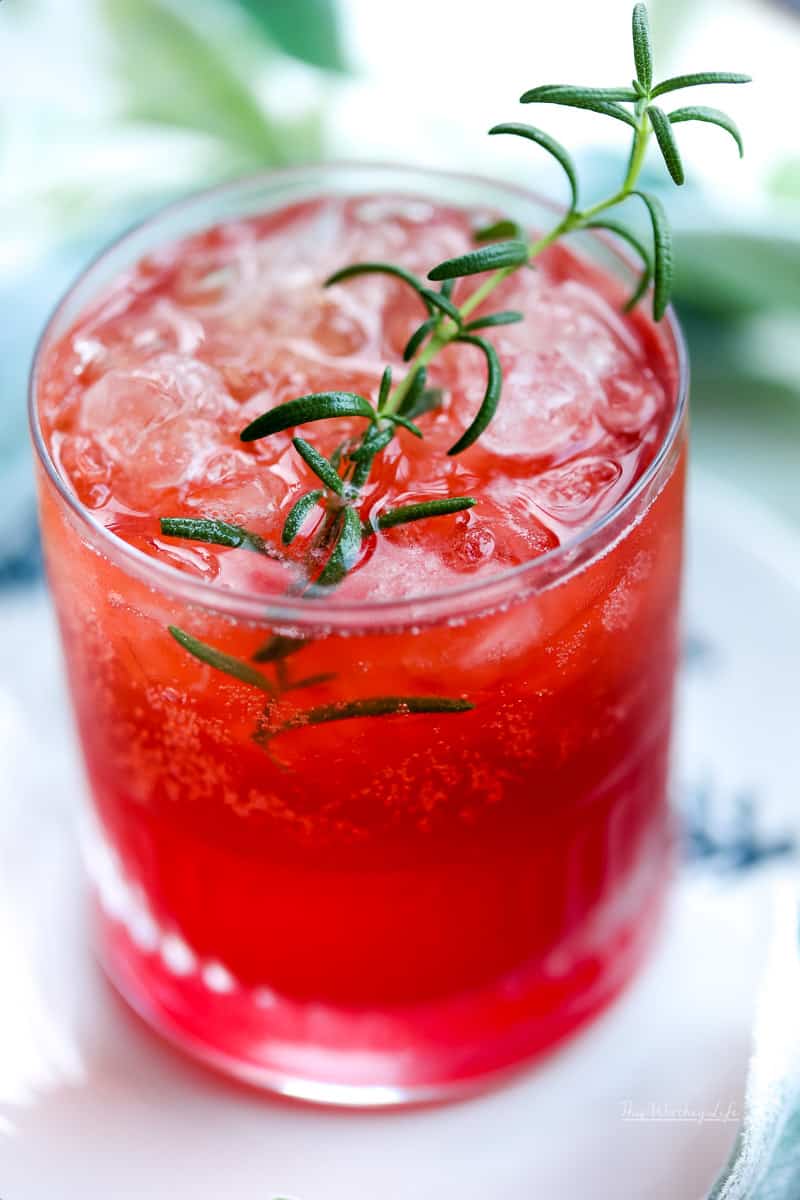 For this cranberry punch, we're combining the flavors of tea, soda, and cranberry into a beautiful combination that's holiday-ready! And it's a non-alcoholic drink; one can everyone can enjoy.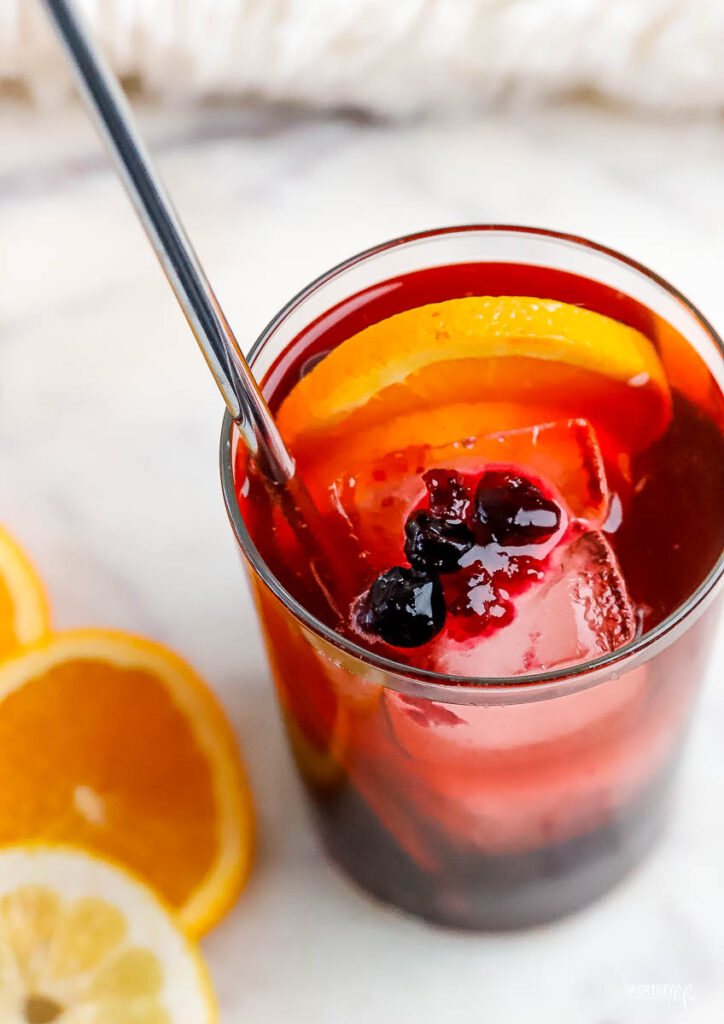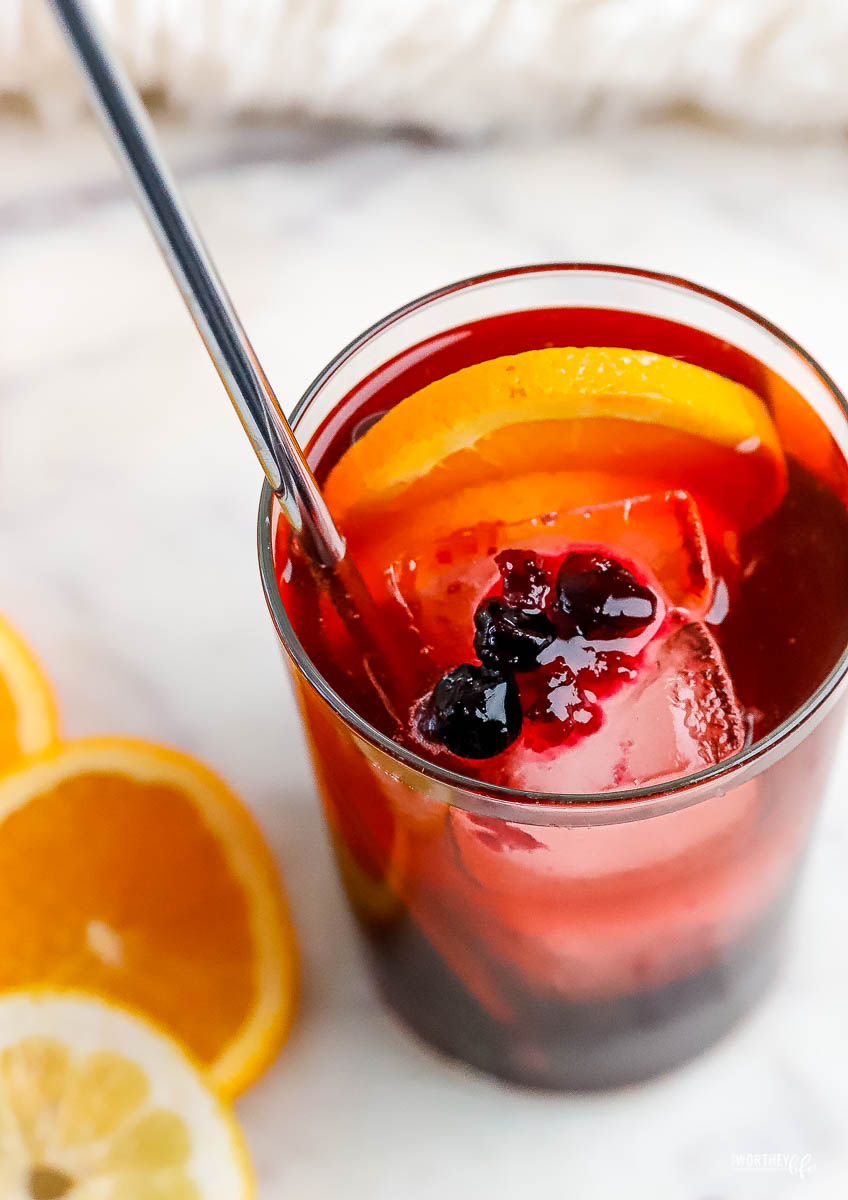 Take the flavors of cranberries and blueberries, along with whiskey, for this festive combination. Our Cranberry Blueberry Whiskey Cocktail made with simple syrup is just what the holidays ordered.
More Cranberry Drink recipes to check out: