If you are like me, then you love opening your home up to friends and family. This list of Easy Entertainment ideas and tips is all about helping you make showing hospitality easier to manage. Whether you are having a simple dinner party or throwing a birthday bash, below, you will find great tips and ideas that are ideal for making entertaining something you will look forward to doing rather than dread.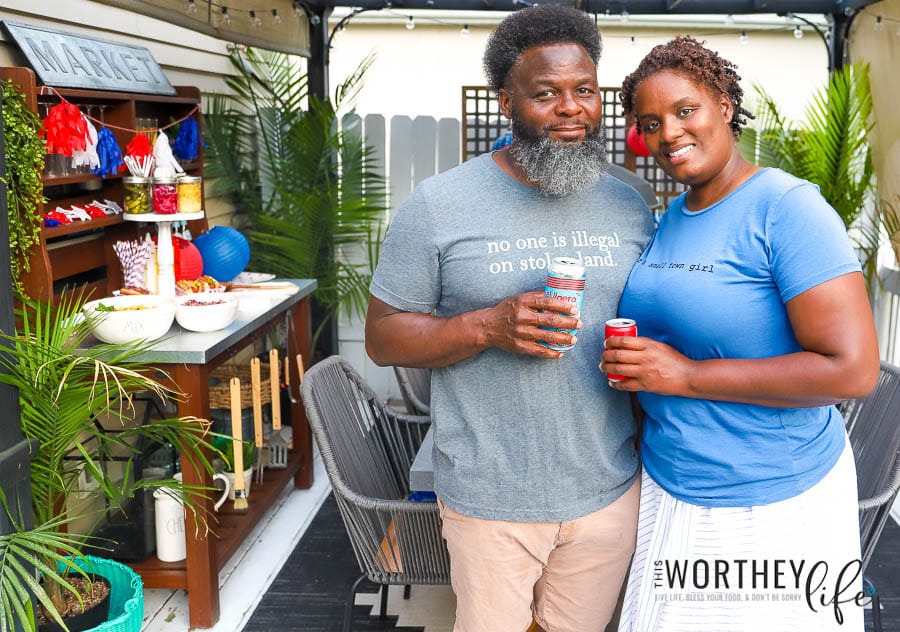 100 Easy Entertainment Ideas + Tips
I have broken down my tips by categories to make it easier for you to find exactly what you need. If you don't have kids, then obviously, the children's party ideas aren't applicable. Scan through the ideas below, and of course, let me know if you see something I am missing that you think should be added to the list.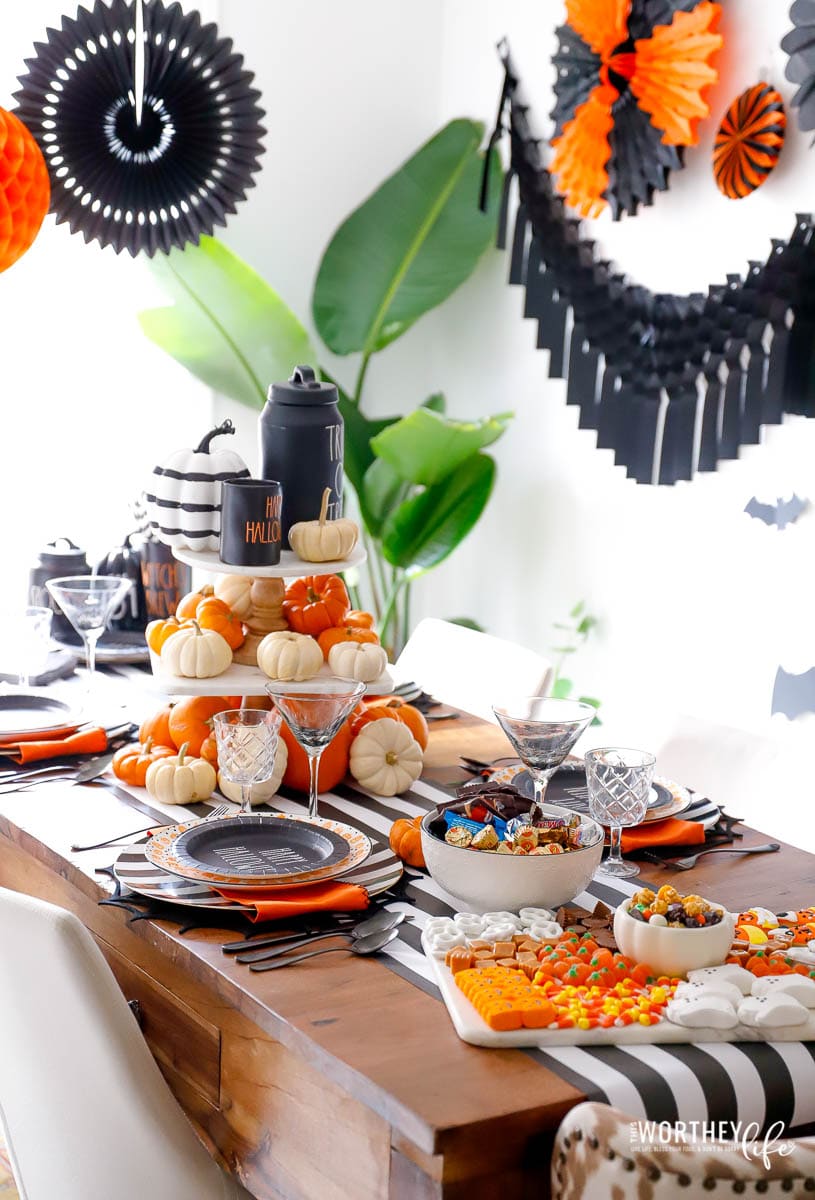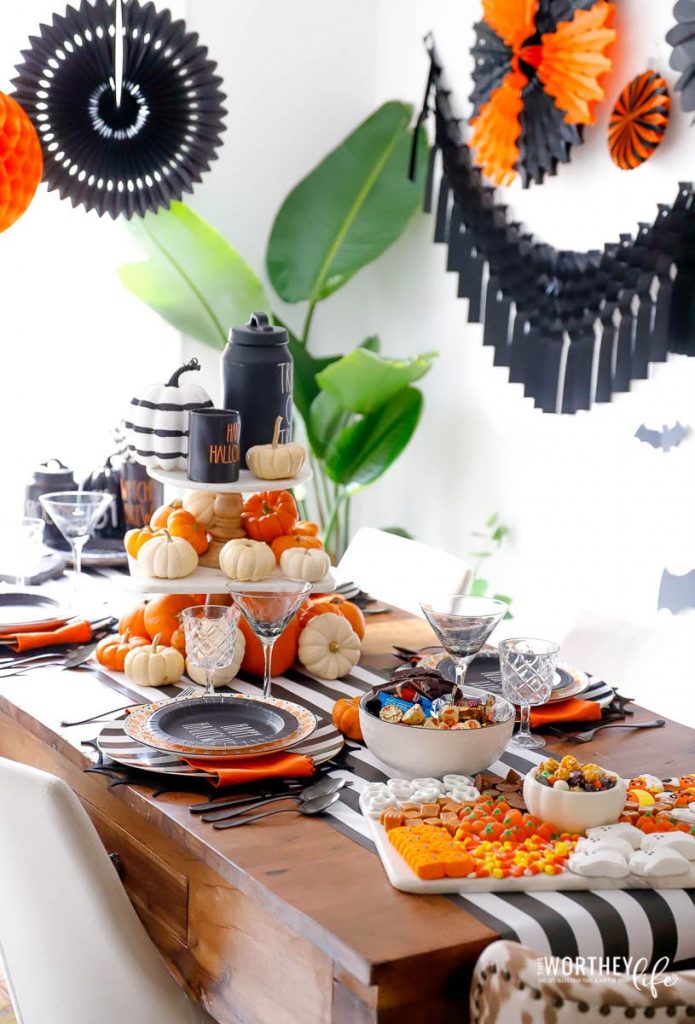 Ways to Keep Your Entertainment Ideas Affordable
Make your party a potluck. Offer to make the main dish or entree, and assign guests things like a side dish, drinks, desserts, or even the basic party supplies like plates, napkins, and utensils.

Shop for supplies at warehouse stores. Sam's Club and Costco are popular options in my area for buying bulk packages of things like meat, poultry, appetizers, drinks, and even desserts. This can also be an excellent savings when entertaining larger groups.

Skip the alcohol. While most adult parties include a glass of wine or a fun cocktail, you don't have to involve alcohol to be a great host. If nothing else, you can make it a BYOB party instead to save money. Find a variety of mocktails you can serve at your party.

Serve only appetizers. A party doesn't have to include a sit-down meal. Instead, chips, dips, meatballs, wings, and other more affordable appetizers can be served. Plus, appetizers only mean people aren't expecting to have a full meal as much as snacks.

Go vegetarian. You can save a ton if you skip the large meat entree. Instead of doing things like ham, turkey, prime rib, beef roast, or even burgers, you can serve lower cost vegetarian items like soup and chili with cornbread.

Serve soups or chili. I love that I can stretch a dollar by making a soup or chili. My Instant Pot Zuppa Toscano Soup is satisfying but can serve several people for half the price of a traditional meat and potatoes meal. A big bowl of the best homemade chili recipe with options for crackers, chips, and cornbread on the side can stretch a dollar a long way.

Dinner Party Tips for Entertaining
Use paper and plastic utensils. You may think that a dinner party can't be fancy or beautiful with plastic or paper utensils, but you are wrong. Some of the best parties I have thrown used inexpensive plastic plates and cups. It's all about how you present them! My Red White and Blue Tablescape is a great example of how you can use a mix of traditional and plastic tableware and still look amazing.

Add seasonal candles throughout. One thing that makes a home feel welcoming is a nice scent. Depending upon your guests, you may want to add a few air fresheners or candles. Be careful if you have guests with allergies.

Make your own decorations. Instead of buying centerpieces, place settings, or floral arrangements, get creative, and make your own. My chalk paint dipped milk jars are inexpensive and straightforward but add a unique look to a table.

Always play music in the background. It doesn't have to be a loud dance party playlist, but a gentle bit of music in the background sets the mood for your meal. Classical and instrumental pieces at a low volume help relax everyone.

Hire help with cleaning. Sometimes the details of the party are overwhelming. Spend the $50 on a local teenager to come over for a couple of hours to do those last-minute cleanup touches. Cleaning guest bathrooms, dusting items, and running the vacuum over carpets can be easily handed off to them. Here are some great ideas for how to refresh your bathroom for a party.

Take it outside. I love hosting parties in our backyard. If you have a nice patio, deck, or gazebo area, take advantage of it and host parties outside. This boho picnic party idea is great for inspiration.

Get out the board games. Parties are a perfect time to relax and laugh. What's better than grabbing card games or board games for that?!

Add charms to glasses. One frustrating thing is keeping track of your drink at a party. If using stemware, invest in wine glass charms to add, so everyone knows which glass is theirs.

Add name cards at place settings. Nothing adds elegance like a beautiful place setting that includes guests' names. Print these or hand print in elegant script.

Have fresh flowers. If you can't create a full party tablescape or decoration, you can pick up a few flowers inexpensively at the grocery store and place around your home in vases. This is a favorite of my entertaining ideas.

One of my essential entertainment ideas is to put the pets away. I love my dog and think everyone else should, too, but a dinner party isn't always a good place to introduce pets. If possible, put your pets in another part of your home or your bedroom while guests are there.

Make it a no kids allowed event. One of the most controversial entertaining ideas and suggestions is to make it a no-kids event. Frankly, we all need time away from the kids. Don't hesitate to make it a no kids party.

Send out formal invitations. Include the RSVP card too!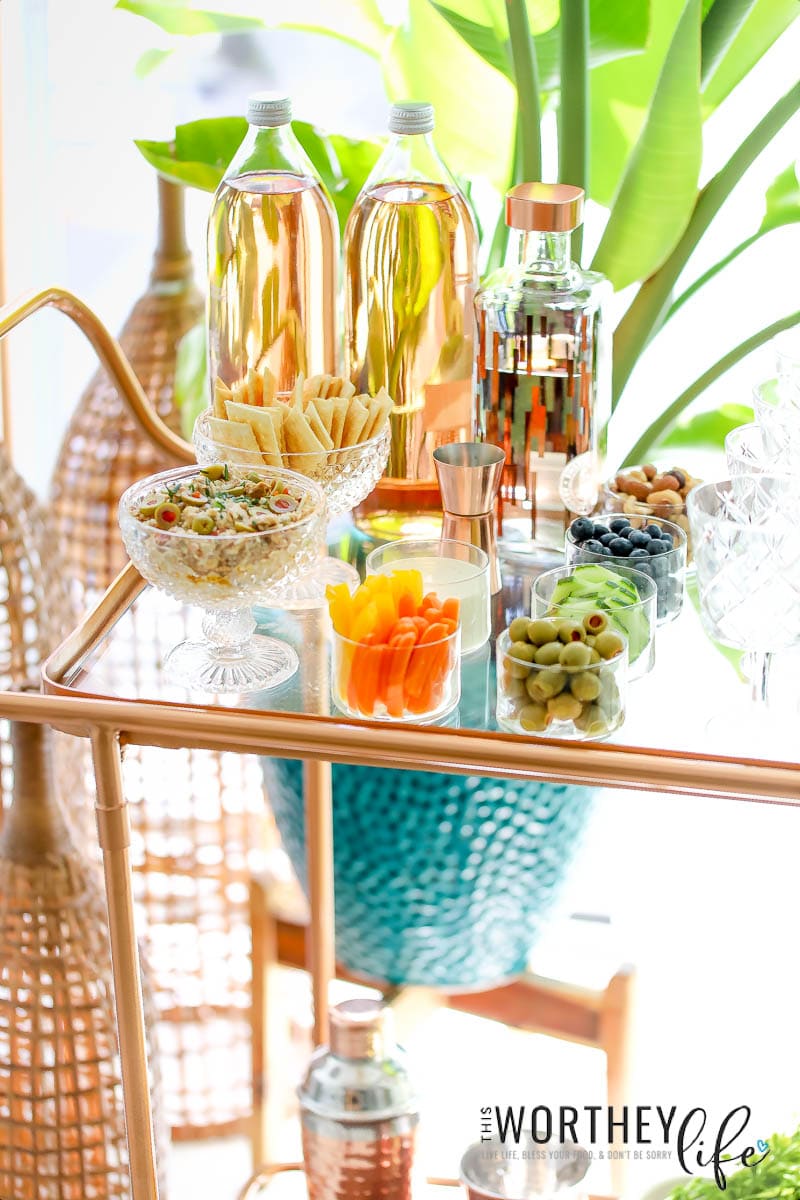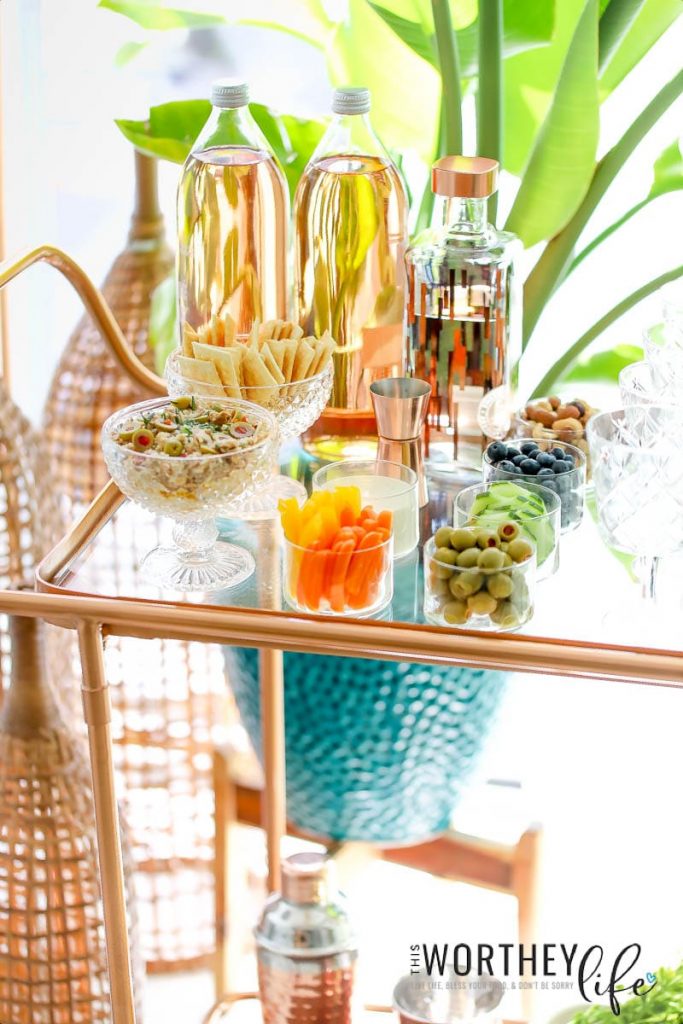 How to Entertain Others at Birthday Parties for Adults
Host an open bar. If you drink alcohol and so do your friends, load up the bar and let everyone have their preferred drinks. Or mix up a batch of this bourbon Moscato tea punch to serve guests.

Play charades. This takes it old school but is well worth the fun you will all have. Divide into groups and make it a competition.

Hire a DJ. My husband loves music and always has a great playlist, but you can easily hire a DJ to play at your party. Here is a great playlist for a summer party to get you started.

Sing karaoke. On a similar note, set up the mic and sound system for an at-home karaoke party.

Watch a movie on a large projector. If you have a nice large den or even a large empty wall outside, you can set up a projector and chairs or blankets for a fun movie experience. I love doing this in the backyard in the summer! Make it even more fun by throwing a movie-themed party like my Avengers party idea.

Play like a kid again. Hire the bouncy house. Ad bubble wand stations to the party grab the water guns or water balloons. Let go of the adult trappings of life and have fun.

Host a pool party. Find a local pool (or your own), and have fun in the sun! Here are some summer food ideas for a pool party.

Rent an event center. For a really large event, hire out the event center and make it big. Bring in the musicians, artists, and bartenders. Of course, this is for those major milestones only and not a regular entertaining idea, I suggest.

Add a decade theme to the party. Go back in time to the years you were a teen! Throw a decade themed party complete with popular foods and styles.

Hire a barista instead of a bartender. Don't drink? Hire a local barista to come in and make specialty coffee drinks instead! This is perfect for a dessert-only party!

Host a dessert-only party. Don't make it a meal, but create a "coffee and cake" party instead! More affordable, and maybe a shorter party so easy to fit into your schedule. Here is a great idea for a summer pie party that would be ideal!

Make it "paint and sip" party. Or any crafting project party. I like using my Cricut for projects like this large scrabble letter craft. Have fun creating with your friends.

Set up a selfie booth. These are always tons of fun! Grab a Polaroid camera or a digital camera with photo printer so guests can take home a copy of their pictures.

Require costumes. Costumes aren't just for Halloween. Have fun with a themed costume party. Famous couples, decade party costumes, musicians, favorite superhero, cartoon characters, or cosplay are popular and fun.

Hire a climbing wall. For the outdoorsman or active family, bring in a climbing wall for fun and a bit of a challenge.

Take it to the theme park. We love going to Michigan's Adventure in our state, but maybe you live near another theme park. Select just a few friends and head there instead of at your home.

Host a birthday brunch. Sometimes brunch complete with amazing food and mimosas is the perfect adult birthday. Here are some brunch party ideas you can use.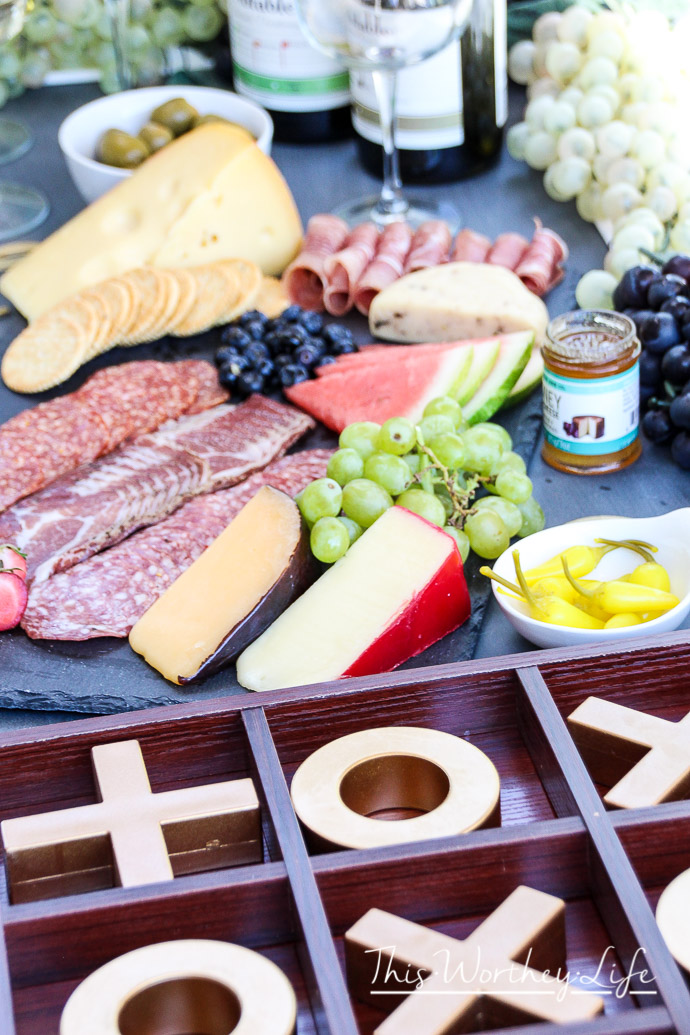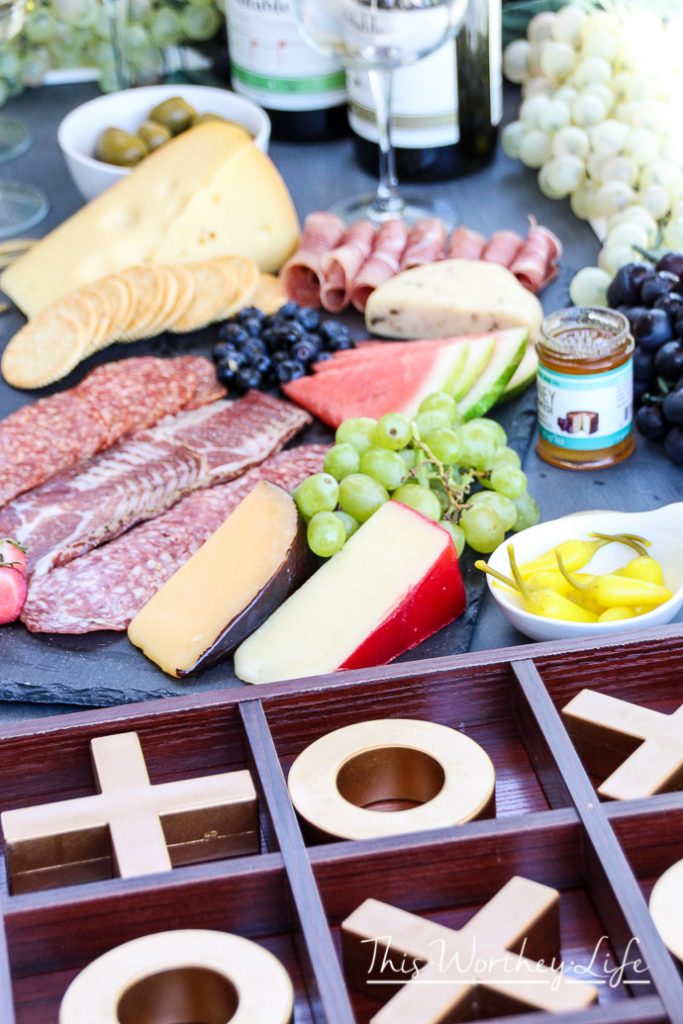 Entertainment Ideas for Easy Foods to Serve
This list includes just basic food items that are ideal for fast and easy options when guests are on their way. This isn't necessarily about making a full meal, but having something on hand when guests arrive.
Charcuterie board with crackers, cheeses, meats, nuts, and fruits.

A mix of crackers in different flavors and grains alongside hard and soft cheeses as well as cheese spreads.

Cheese ball with crackers or chips.

Mixed nuts or trail mix.

Dried fruits.

Chips and salsa, guacamole, cheese dip, french onion dip, hummus, garden veggie dip, or sour cream-based dips with chips.

Party Mix (Chex mix or a pretzel blend).

Mini quiches.

Relishes like olives, pickled okra, or pickles.

Cookies, brownies, cupcakes, or cake.

Coffee, tea, juice, soft drinks, or mixed drinks. Deviled eggs

A fruit salad or a fruit tray with fruit dip.

Fresh vegetable platter with ranch dip.

Shrimp cocktail with cocktail sauce.

Sliders or finger sandwiches.

Meatballs or Lil smokies with a variety of sauces.

Baked potato bar.

Nacho bar or taco bar.

Chicken nuggets from your favorite fast-food restaurants.

Pinwheels. Tortilla rolled with meat, cheese, and sauce then cut into bite-sized portions.

Dessert dips.

Bruschetta.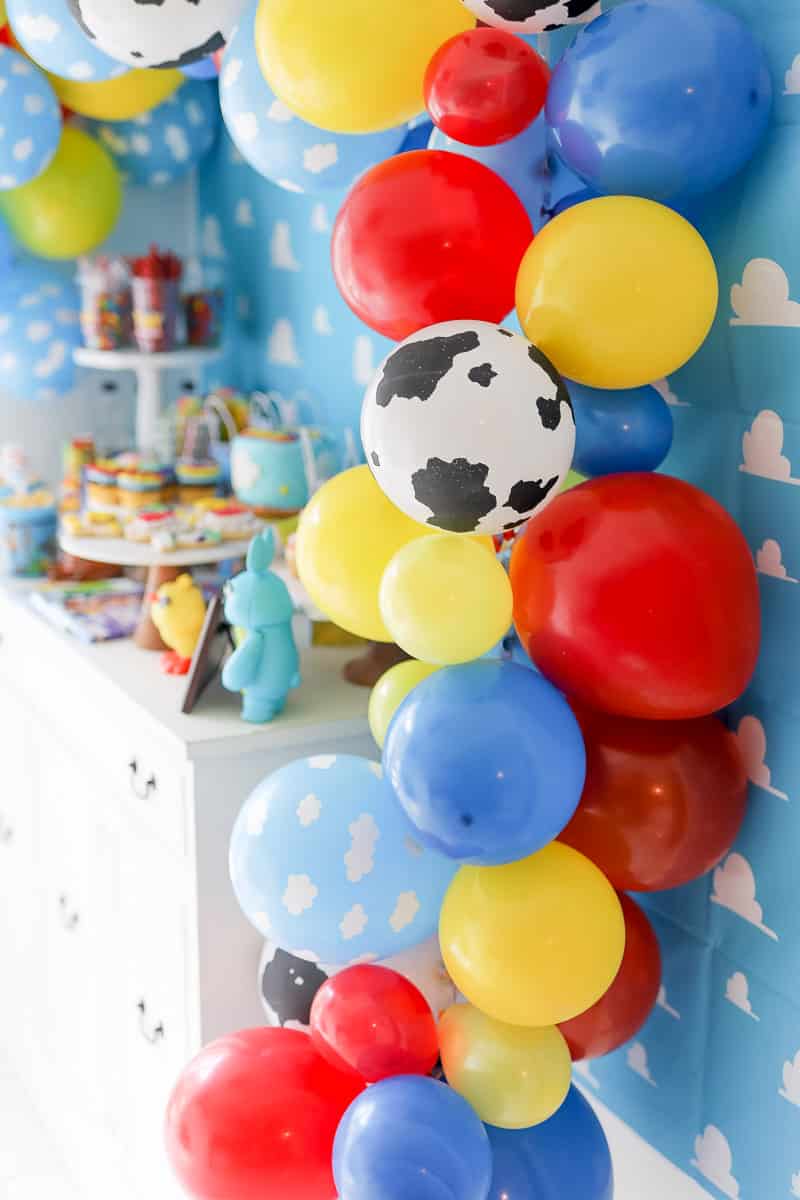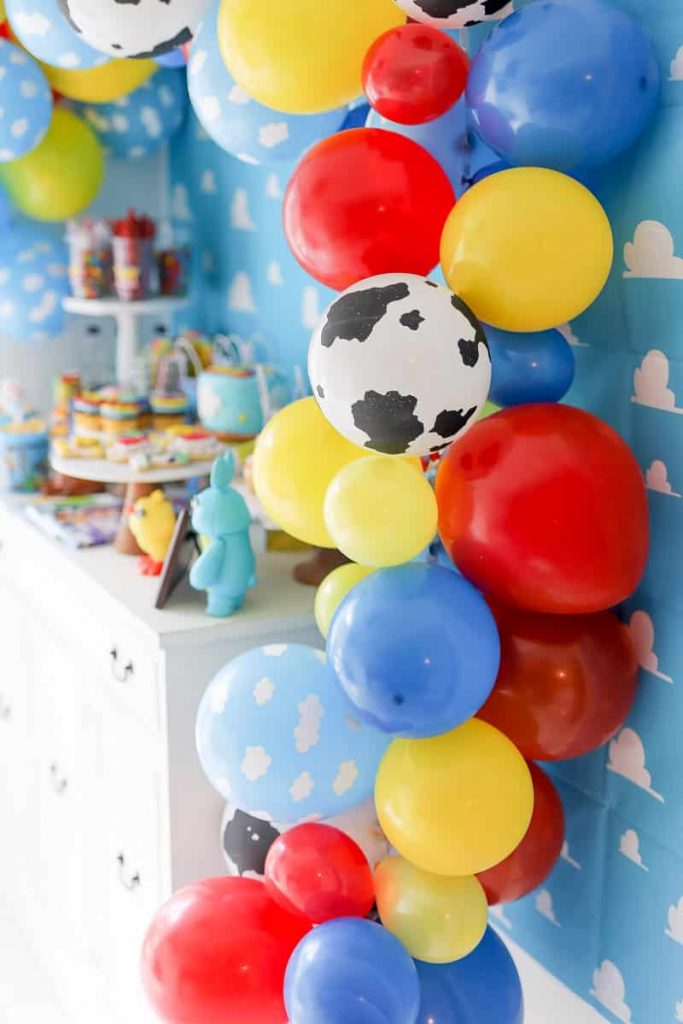 Kids Birthday Entertaining Ideas
Bring in the bouncy house. It may be a bit pricey, but it's worth it to see the sheer joy on your kid's faces. Just do it!

Make it a movie-themed party. We love movies, so a movie party makes sense. Instead of a party in the theater, bring guests over for a new release movie watching party on your TV complete with classic movie theater popcorn, hot dogs, drinks, and candy. Check out our Toy Story Party to see how we pulled this together.

Host a sleepover party. If you feel daring, a sleepover party can be an inexpensive and easy option. These typically require an alarmingly large amount of food, a few movies rented, and tolerance for lots of laughter and game playing.

Have them make their own pizzas. What's better than pizza at a party? Nothing! Grab pizza dough, sauce, and tons of toppings to let your kids make their own unique pizzas. Or grab frozen pizzas and make some fun sides like these pizza side dish ideas.

Create a craft or jewelry item. This one is more popular with girls than guys, but a craft project or DIY jewelry party can be inexpensive and fun. Just grab a few supplies and pull up a Youtube tutorial to get them started.

Have an older sibling dress up as a clown. This only works if your kids aren't afraid of clowns. It may also require a bit of a monetary bribe to get an older child to comply.

Don't skimp on the balloons. One of the most inexpensive and best decorations for a kids' party is the balloons. Kids love them, and they are so cheap you can add hundreds for practically nothing. Try making a balloon garland instead.

Make sand art. When I was a kid, this was a really popular crafting project. Let's make it popular again with our kids! Yes? Yes!

Decorate cupcakes. Kids love being a part of the process. Get them started with decorating the cupcakes instead of you paying for a bakery to do it for you. A few cheap cake mixes, containers of frosting, and sprinkles will give you an hour of fun that leaves everyone happy. I have tons of great cupcake recipes you can check out for ideas!

Make homemade ice cream. Ice cream is classic party food, so why not make it homemade? Grab an ice cream maker for an easy option, or you can use the shaking method instead. Fill large baggies with ice and rock salt, then put the ice cream ingredients into a smaller bag inside the big bag. Let the kids shake them like crazy until they are a soft-serve state; then, they can dig in!

Don't forget party favors. Kids love gifts. It's a must to add a few small things in a bag or cup to send home with your guests. $5 can pay for enough stickers, pencils, and candy to make a group of kids happy.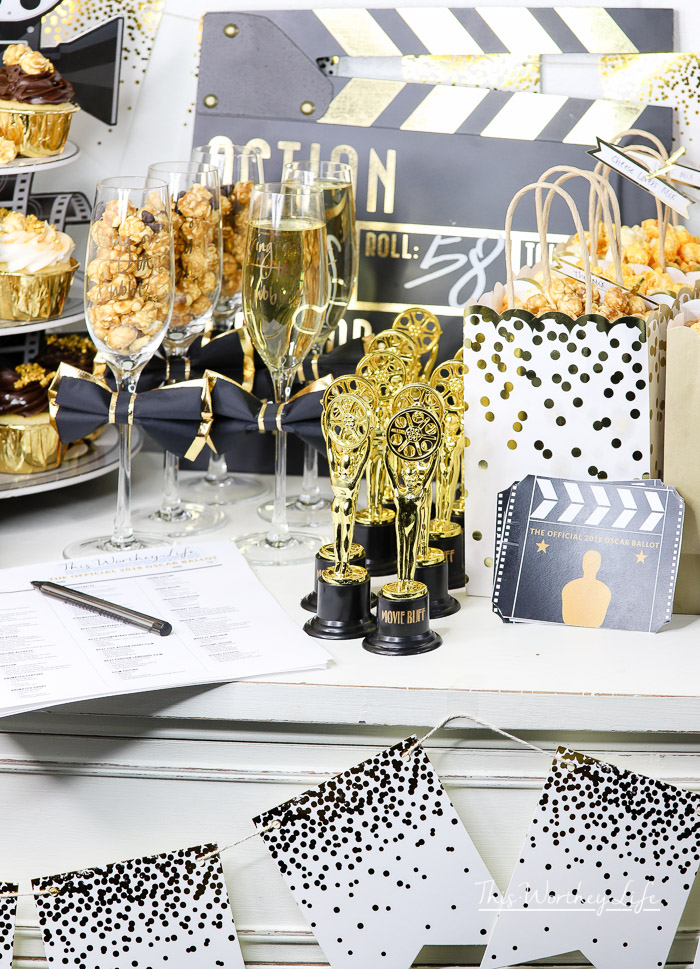 Fun TV Watch Party Ideas
Throw a party for the Superbowl. This is an obvious television event that parties are made for every year. I've done lots of sports-themed parties in the past, and the big game days are always part of them. Check out my tailgate party ideas for inspiration. Here are also some football party food ideas you will love.

Watch the awards shows for a party. We always watch the music awards shows and typically will watch any movie award show. Why not add in parties for each to share the time with your family? Check out my Gold Oscar Party Ideas from a few years ago.

Have season finale or series finale parties. When Game of Thrones ended, there were tons of parties happening in my friends' circle. What's the next big season finale or series finale of a show you love? Make it a special party and invite fellow fans over to watch.

Throw parties for DVD releases. I attend a lot of special events with Disney, and so I always grab DVD copies of any new releases, especially when I have met some of the actors involved. When those releases, I like to throw a small party to watch with my friends. I recently hosted a Dumbo watch party that was lots of fun!

Host a movie swap party. I love swapping clothes and books with others, but movies are another great item you can swap out when you no longer want them. Sometimes we end up with multiple copies or replaced our DVD with a Blu-Ray instead. Have friends bring a box of movies they no longer want, and you create a fun swap party!

Create your own awards party. Sometimes I don't agree with the results of awards shows. So, I like the idea of creating my own awards party. This is one of my favorite entertainment ideas! You can create voting ballots, and host a party to watch clips of movies in each category. So much fun!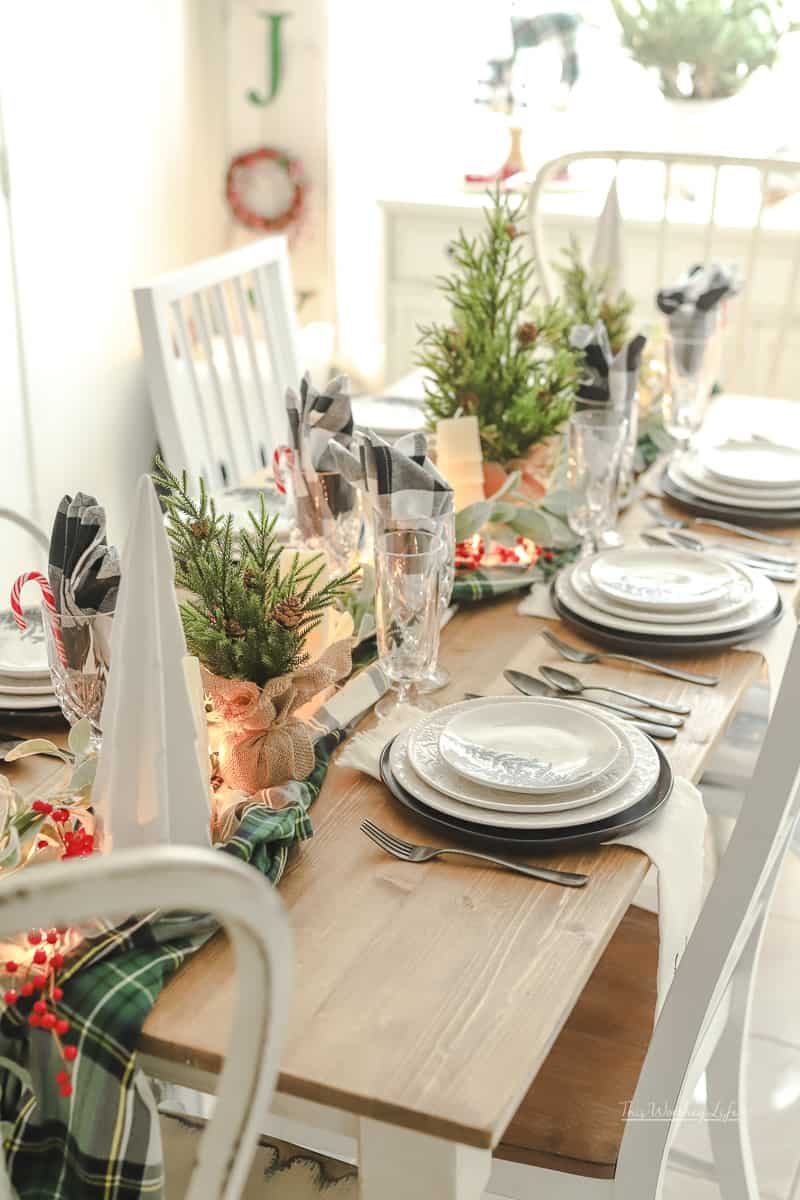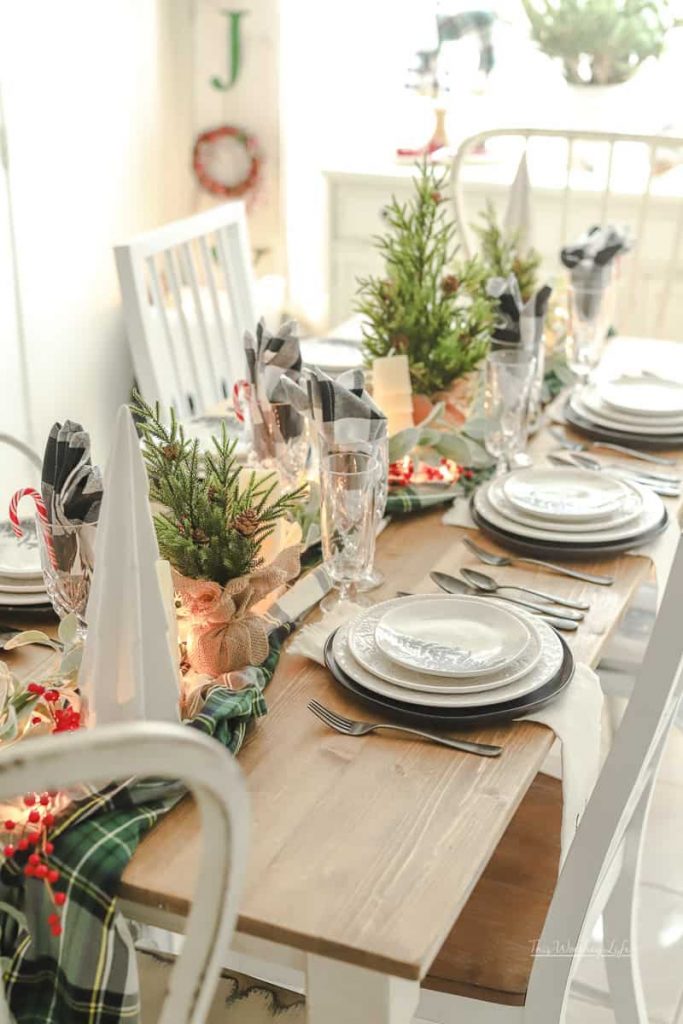 Holiday Tablescape Ideas for Entertaining
Below are some of my favorite holiday decoration ideas for tablescapes and parties. This list is a perfect place to go for inspiration when decorating your home.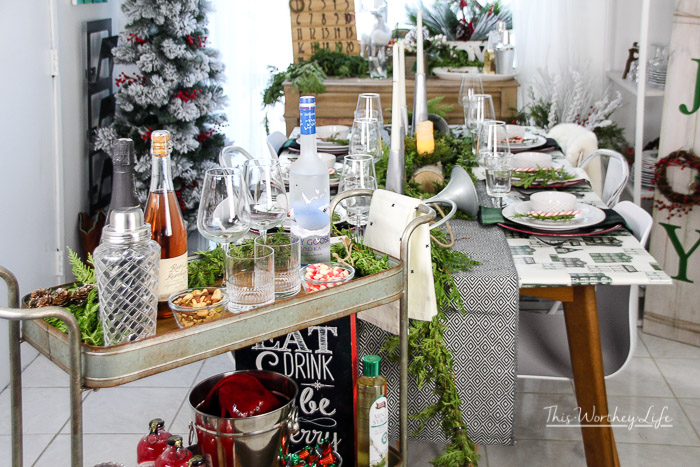 Entertaining Ideas That Make Your Home Feel Welcoming
Plenty of seating for all guests. Bring in pillows, bean bag chairs, or even folding chairs if needed, but have a place for everyone to sit and relax.

Not focusing on a single attendee more than others. Make sure you give your time to all the guests.

Having food ready when guests arrive. They came to spend time with you, not stand around waiting for you to finish in the kitchen.

Designated place settings. Have their seat marked, so everyone knows where to sit without feeling uncomfortable; they may be taking someone else's chair.

A coat rack or guest room for jackets and bags. Bring in a coat rack by your door, or have a guest room open for guests to lay their things down and out of the way.

Your WiFi password on a card. Let's face it, in today's age, we all want to log onto wifi when we are in other homes. Skip the awkwardness, and offer up your password on a sign in the living area, or a card passed out to guests when they arrive.

A clean and stocked guest bathroom. Not only do you want to clean the bathroom before guests arrive, but make sure things like soap, paper towels (or hand towels), toilet paper, and air freshener are handy. You may even want to make sure a drawer is stocked with feminine hygiene products for those emergencies that happen.

Notes on ingredients for any recipes that could create an allergic reaction. If you know some of your guests have food sensitivities, make sure to keep track of ingredients or packages, so they know exactly what they are eating.

Zero expectations or pressure. Don't make your party something so structured or arranged that your guests feel the pressure. Make it an atmosphere that is relaxed and fun, so it welcomes everyone.

Designated parking areas or clear instructions. Depending upon your home and driveway, you may need to let guests know ahead of time the best places to park. Place a sign outside that directs them to the best places to park if needed.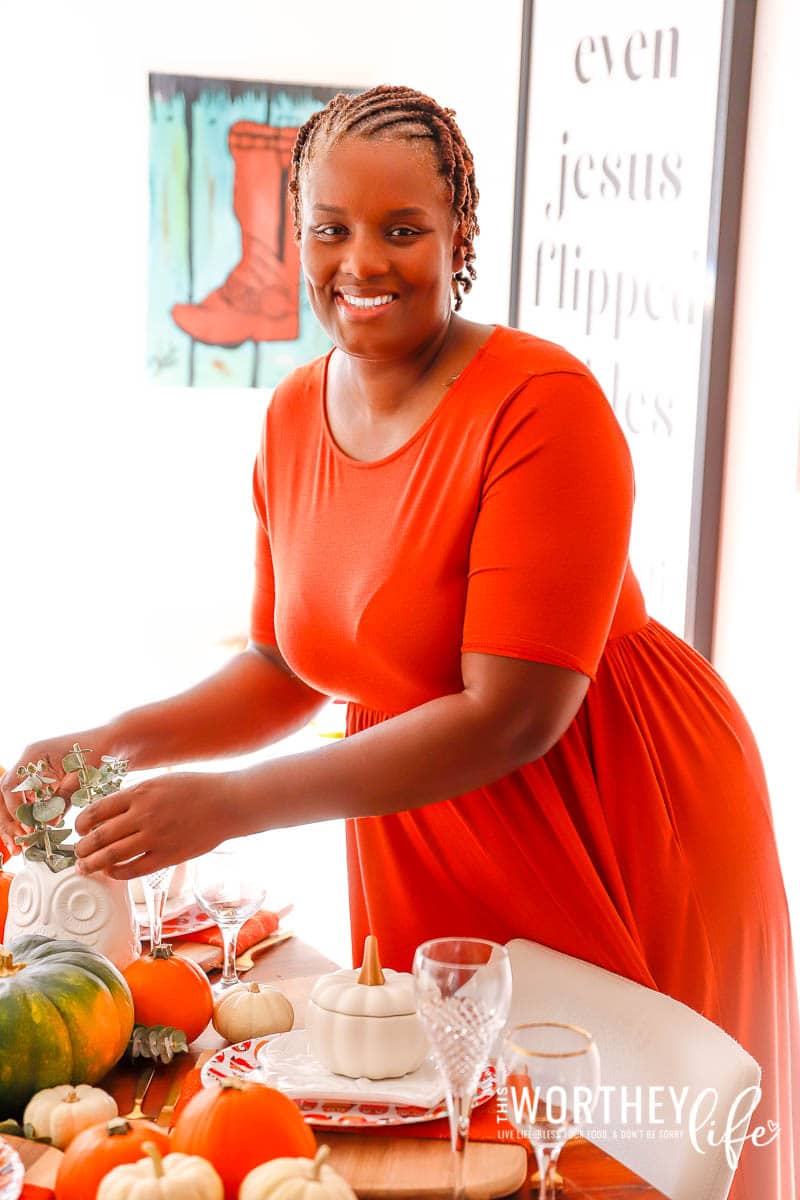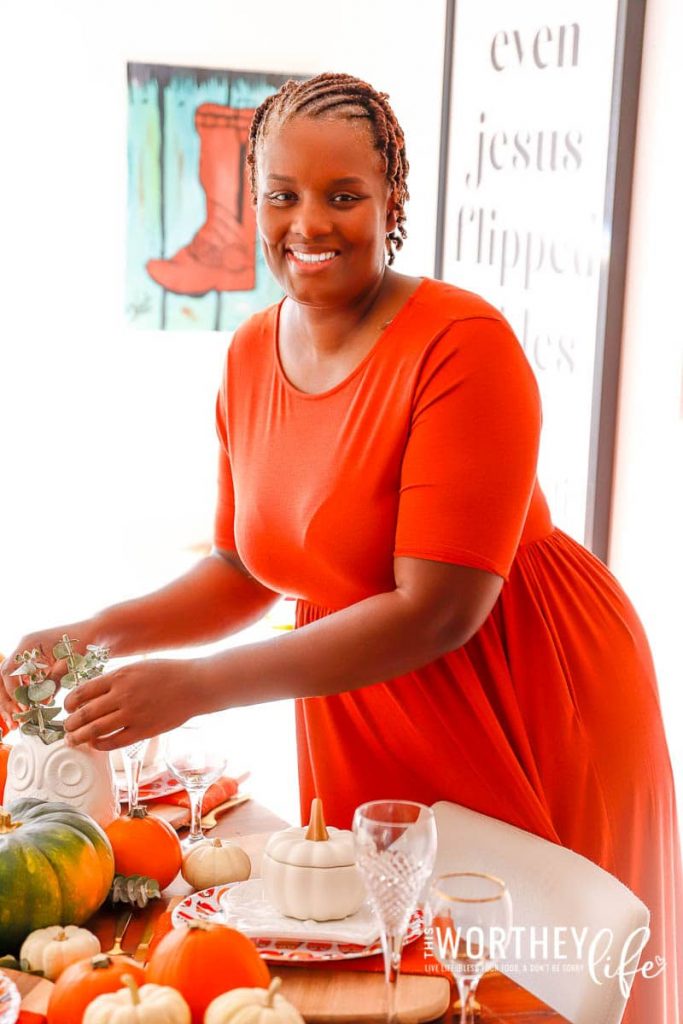 We hope these entertainment ideas and tips help you plan the best party, host a fantastic dinner, but overall, just have fun with your guests.
Be sure to check out these other entertainment ideas + tips:
Dead-Eye Whiskey Halloween Cocktail Idea + Entertaining Tips
16 Things You Don't Think About Cleaning, But You Should